Kale is the new Brussel Sprout. At least that's the dictum I plan on making as of now.  If you go into any food store, a tiny, 3 oz bag of Kale Chips can cost you $6….and to me, that is about as close to highway robbery as it comes.  Considering you can buy an entire BUNCH of kale for $2, it seems silly to take out a loan on your house in order to buy the pre-made chips….not to mention, this is literally the easiest snack to make!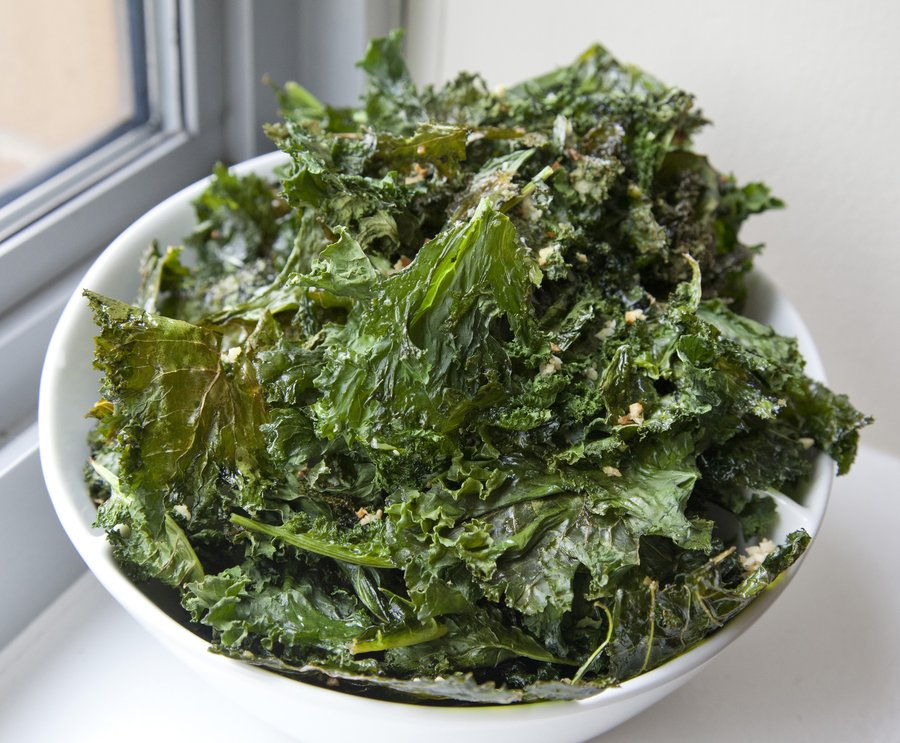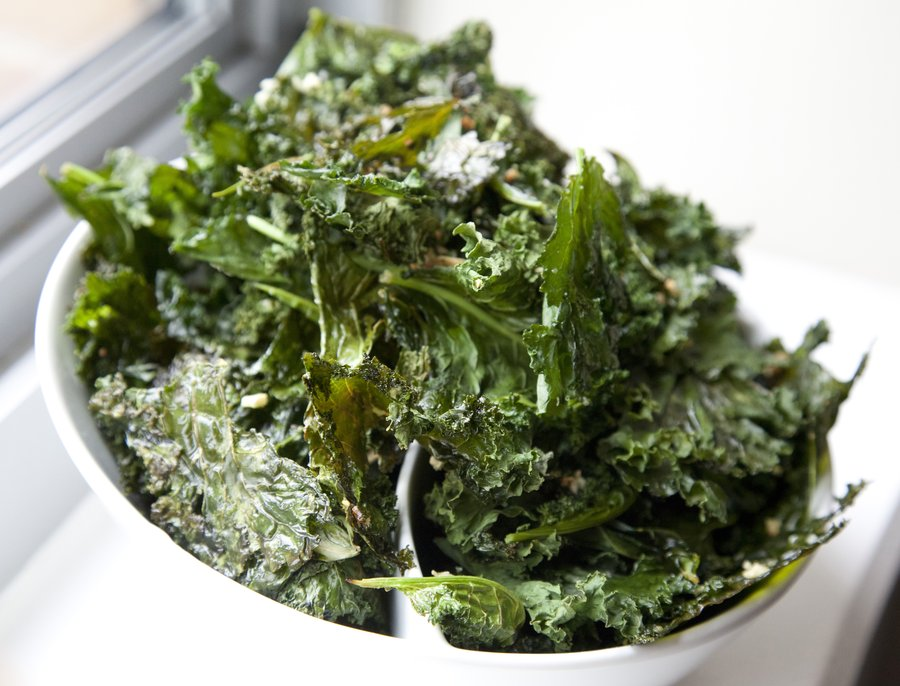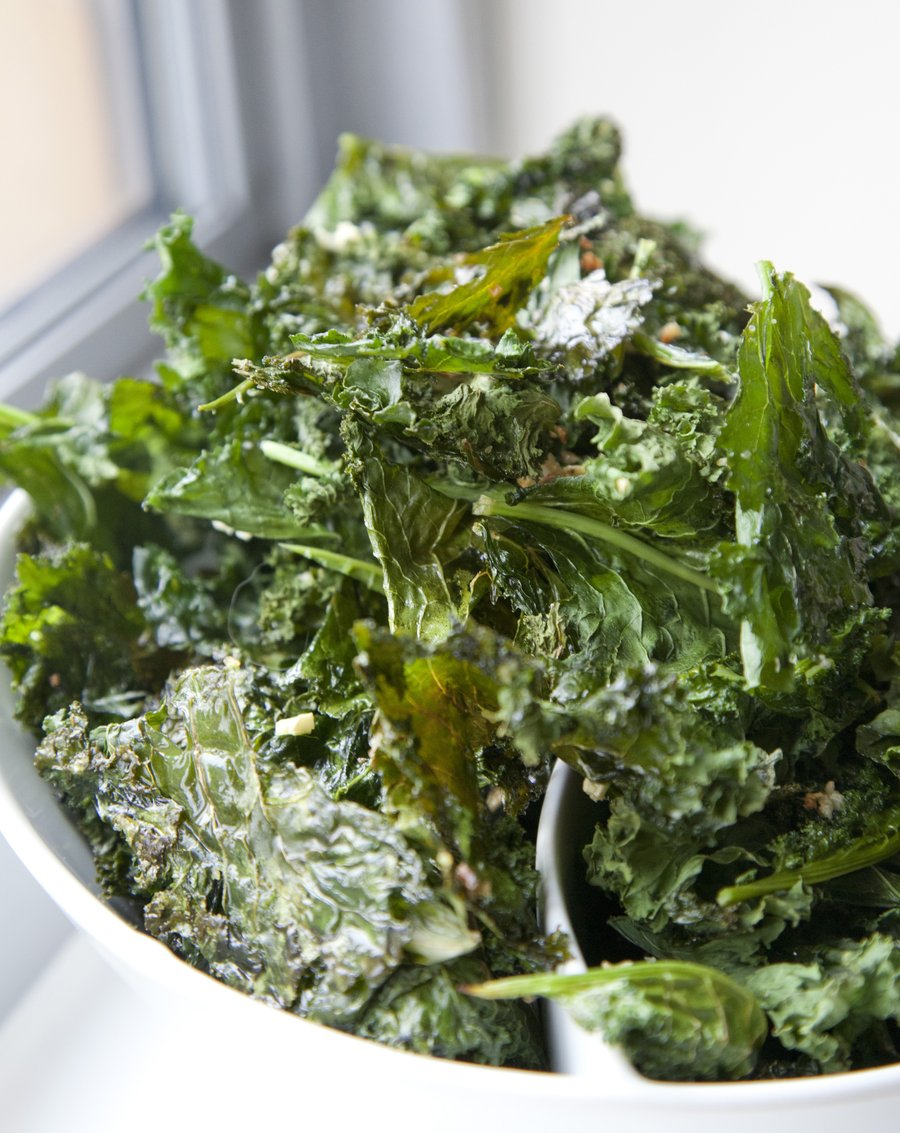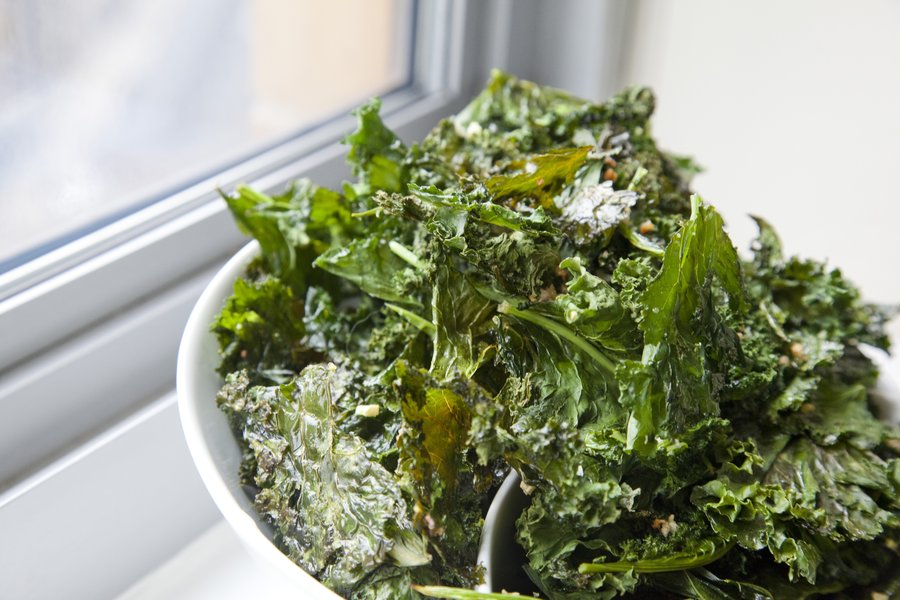 Garlic Kale Chips
Prep Time
---
10 Minutes

Cook Time
---
15 Minutes

Total Time
---
25 Minutes

Yield
---
Yields 4 cups

Ingredients
1 Bunches Kale (stems/ribs removed, cut into "chip" sized pieces)
6 minced Garlic Cloves
Extra Virgin Olive Oil
Salt
---
Directions
Preheat your oven to 375 degrees. Lay your kale chips out in an even layer on a Silpat-lined baking sheet (you may need to do two batches because you don't want to over crowd or overlap the kale too much).
Sprinkle your kale with some of the minced garlic, Olive Oil and Salt - toss lightly.
Bake for 15 minutes - you don't want the kale to turn brown, you want the green color to be maintained.