Being that yesterday was St. Patty's Day, I felt the need to cure, and cook my very first Corned Beef. This is a weeklong process to cure...sure you can go out and buy a pre-cured Corned Beef, but what's the fun in that? So last Monday I started the curing process (curing is a food preservation system method using salt, nitrates or sugar - in this case, I used salt.) The cure also imparts the flavor of the various spices you use into the meat.
But enough of all this technical jargon, let's get to the cooking! So after a week of curing, I slow cooked my brisket for 7 hours. You can cook the meat in a large pot if you desire, but I love the slow cooker so much more for pieces of meat like a brisket. I also feel a lot more comfortable leaving a slow cooker on while I run errands.
After deciding to make this Corned Beef, my ever-brilliant husband suggested we then make it into Reuben Sandwiches (AMAZING idea). Typically a Reuben is served with/on the following:
Rye Bread
Swiss Cheese
Russian Dressing
Sauerkraut
We did all of the above, sans sauerkraut (we're both not a huge fan) - I made my Russian Dressing from scratch (recipe below). To assemble the Reuben simply slather Russian Dressing on one side of the Rye bread, add a few slices of Swiss, top with thin sliced Corned Beef and place the other piece of bread on top. Then in a skillet (or a Panini press) toast both sides of the sandwich. Serve hot!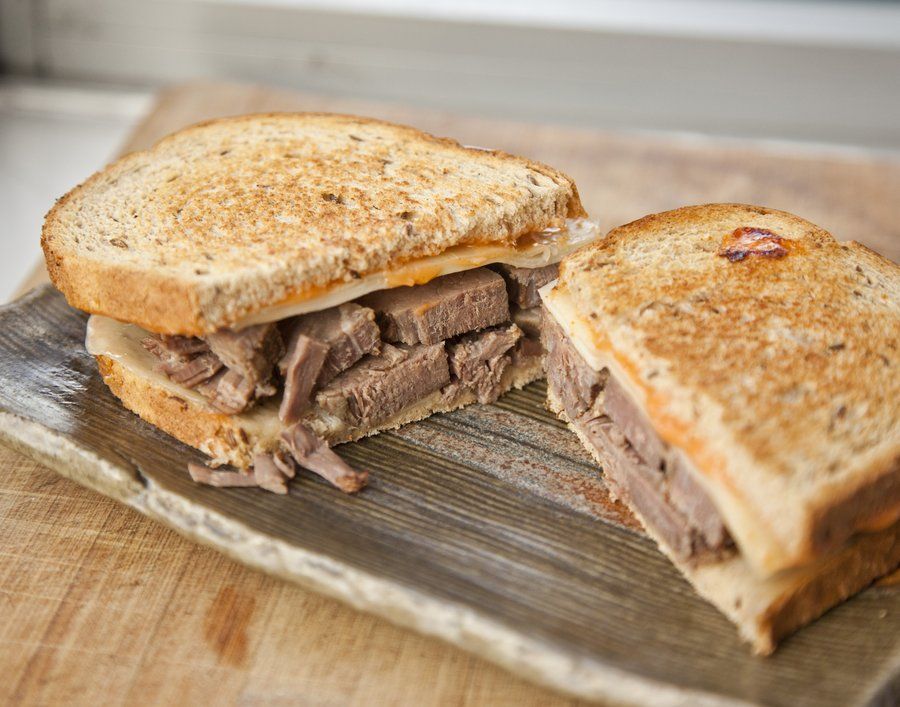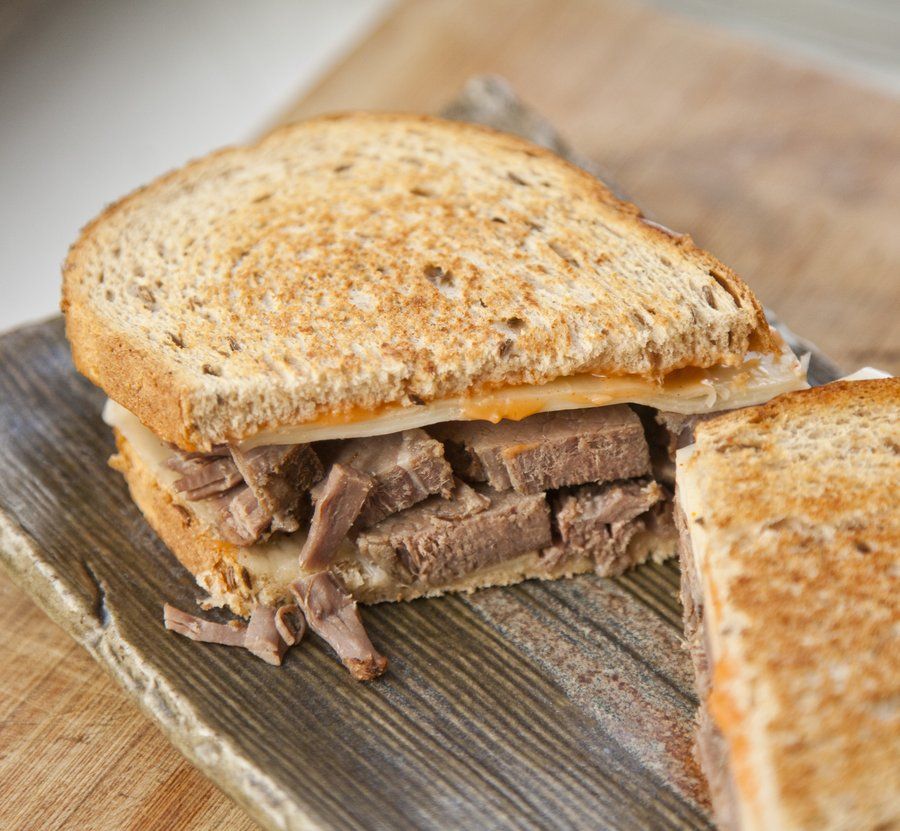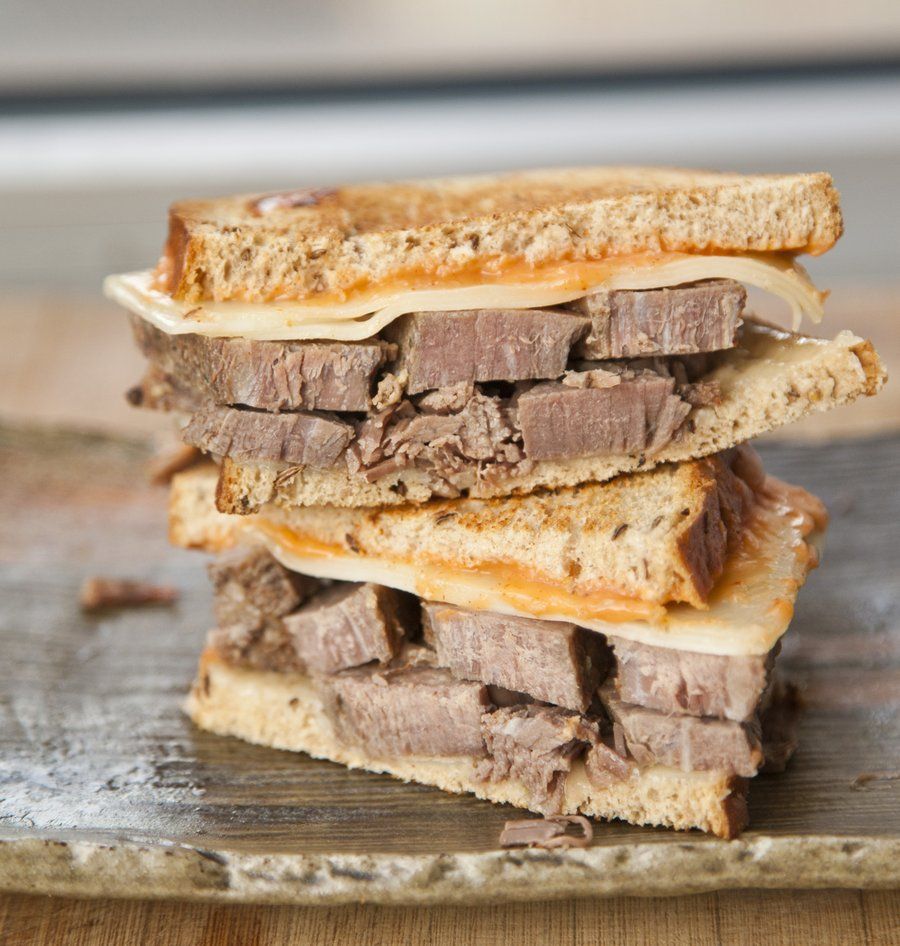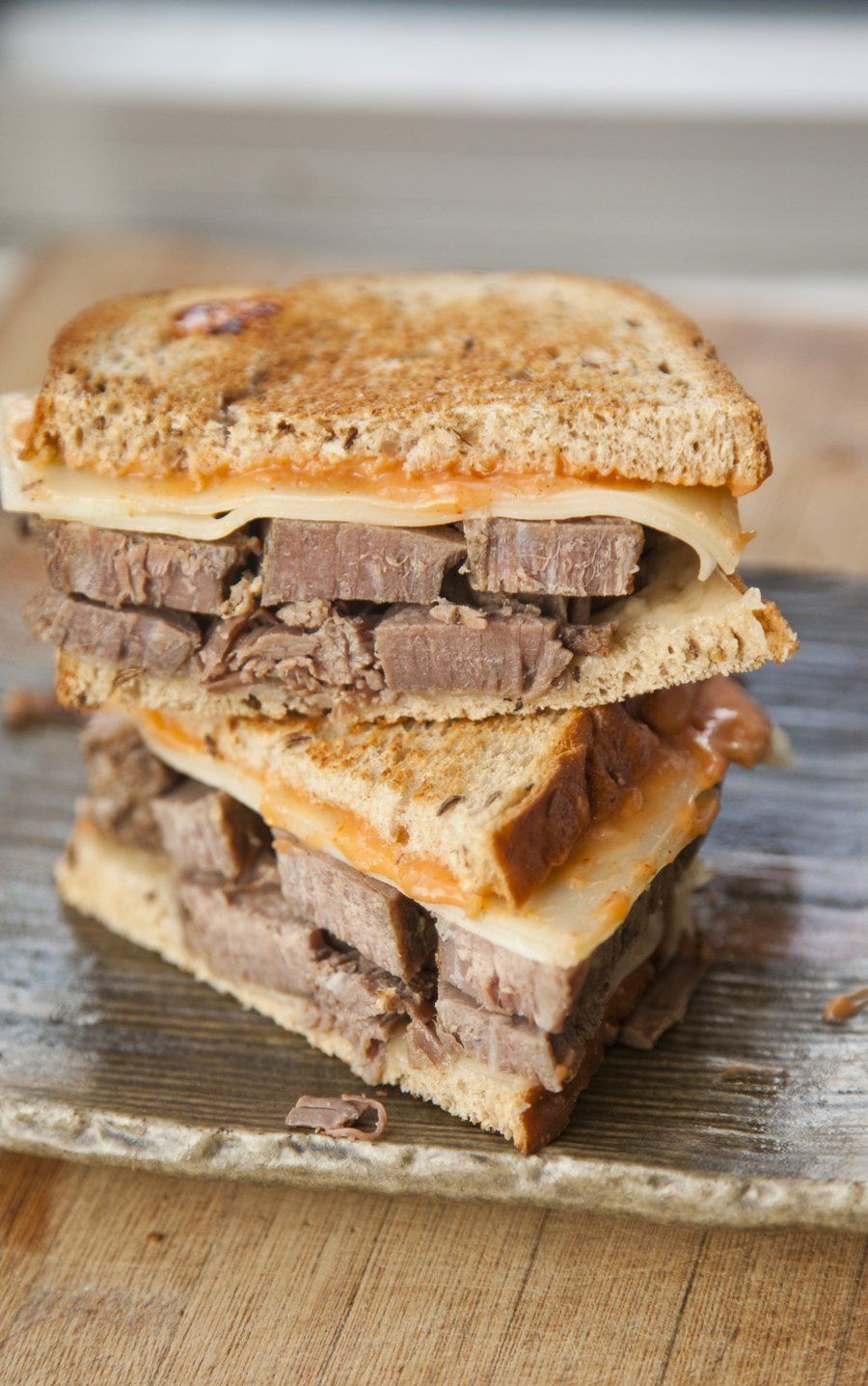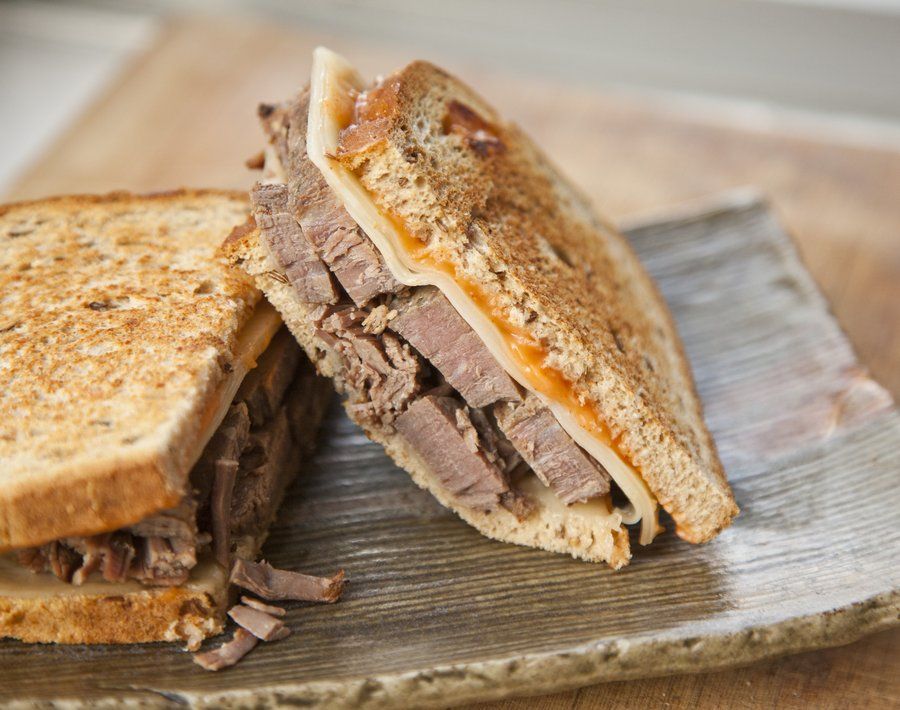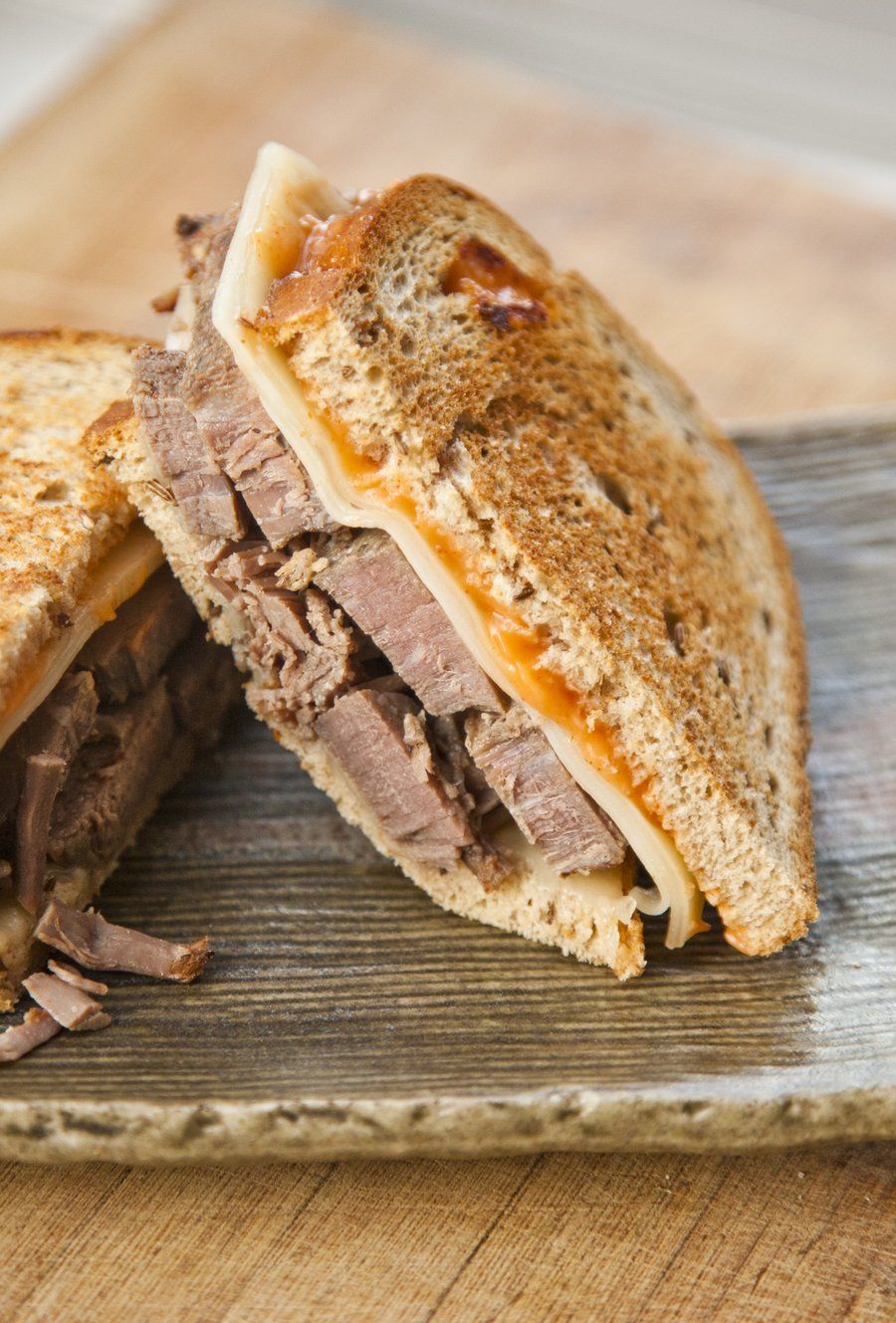 Russian Dressing
Prep Time
---
5 Minutes

Total Time
---
5 Minutes

Yield
---
3/4 cup

Ingredients
1/2 Cup Mayonaise
1/4 Cup Ketchup
1 Teaspoon Prepared Horseradish
1/2 Teaspoon Paprika
1/4 Teaspoon Salt
Pinch Black Pepper
---
Directions
Combine all ingredients in a bowl until well incorporated. Refrigerate til use.
Corned Beef
Prep Time
---
15 Minutes

Cook Time
---
7 Hours

Total Time
---
7 Hour 15 Minutes

Yield
---
Serves 6-8

Ingredients
1/4 Cup Salt
1 1/2 T Black Peppercorns
1 Tablespoon Coriander Seeds
1 Teaspoon Crushed Bay Leaf
2 tsps Paprika
2 tsps Whole Cloves
6 lbs Brisket
2 Bay Leafs
---
Directions
In a spice grinder - grind your black peppercorns, coriander seeds and cloves into a course powder. In a bowl, combine those spices with your salt, crushed bay leafs, and paprika. Stir to combine.
Rinse and pat dry your brisket with a paper towel. Rub the spice mixture all over the brisket, covering all sides. Place brisket in a large ziploc bag, and press all the air out. Seal and place on a baking sheet in the fridge. Place another baking sheet on top of the brisket and weigh it down with at least 5 lbs of weight (cans).
Let sit in the fridge for 5-7 days (turning the brisket over 1 time every day).
On the day you're going to cook the brisket, rinse off all the spices, completely. Place in a slow cooker (or on a pot on the stove). Cover the brisket completely with water and throw in 2 bay leaves. Slow cook for 7 hours.
Remove brisket from slow cooker, let sit about 15 minutes, then carve against the grain in thin slices.