Every so often, I taste test a recipe that defies the laws of convention. This cookie is the epitome of indulgent, ridiculous, and delicious.
As if an Oreo cookie on it's own was not enough for you, I encapsulated said Oreo into a larger cookie and then studded it with Almonds and Pretzel M&M's.
I will wait for you to come back down to planet earth now after having had this cookie concoction enter your brain.
I state often, that I am not usually one for sweets.... however, I am extremely into the taste of something sweet paired with something salty (ex: Chocolate Covered Almonds, Chocolate covered pretzels, etc etc). So with this Oreo Cookie Bar, you get a little of everything: Chocolate, Actual Oreo Cookies, Almonds, and Pretzels all baked into this delicious soft dough which could be closely compared to a Chocolate Chip Cookie Dough (sans chocolate chips).
I love that this is a playful recipe, super easy to make, and ridiculously delicious. So indulge in these cookies and get creative with the mix ins! Try Shredded Coconut, peanuts, actual pretzel pieces....you name it!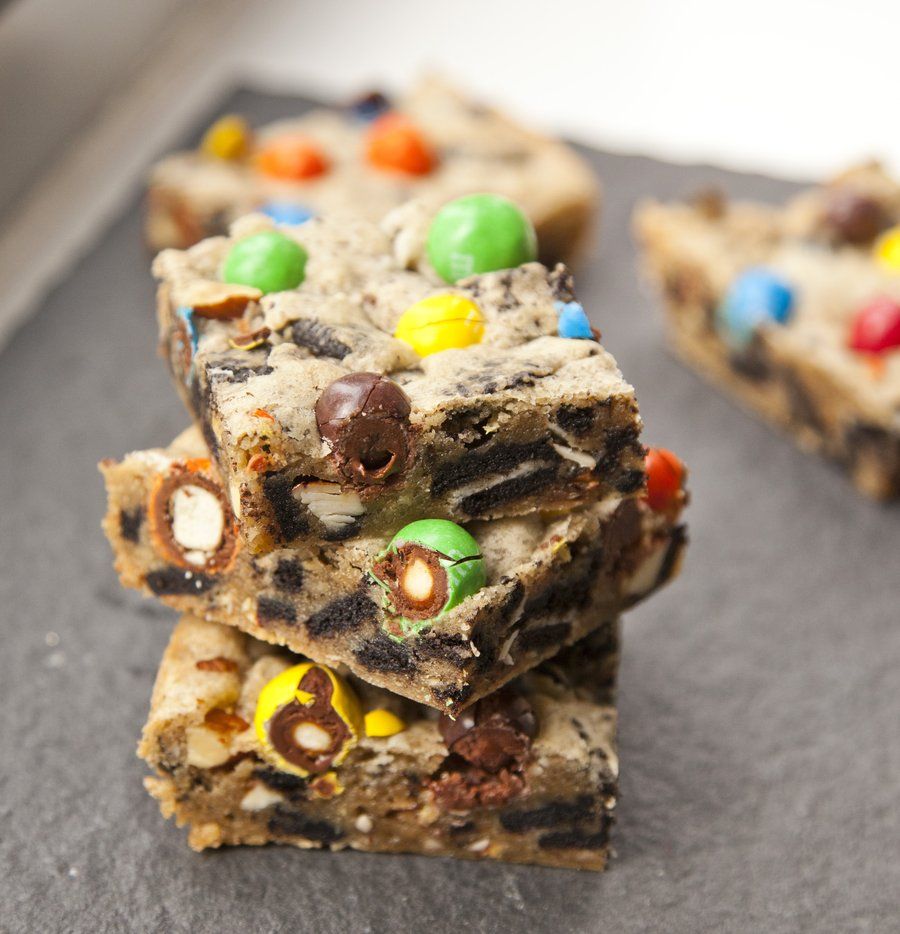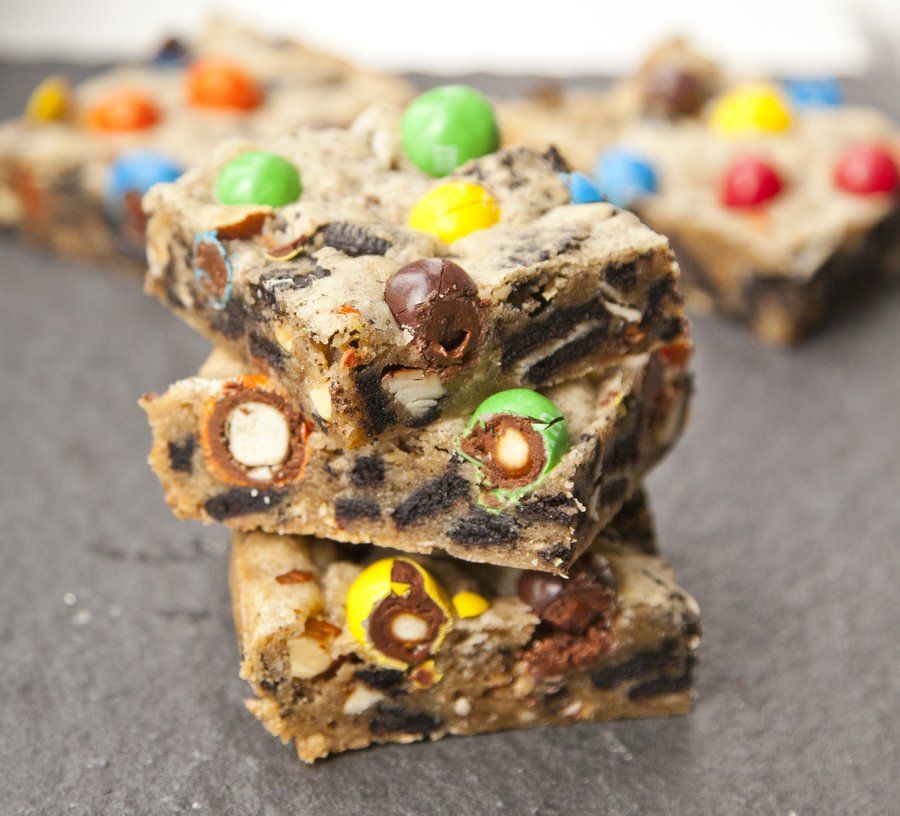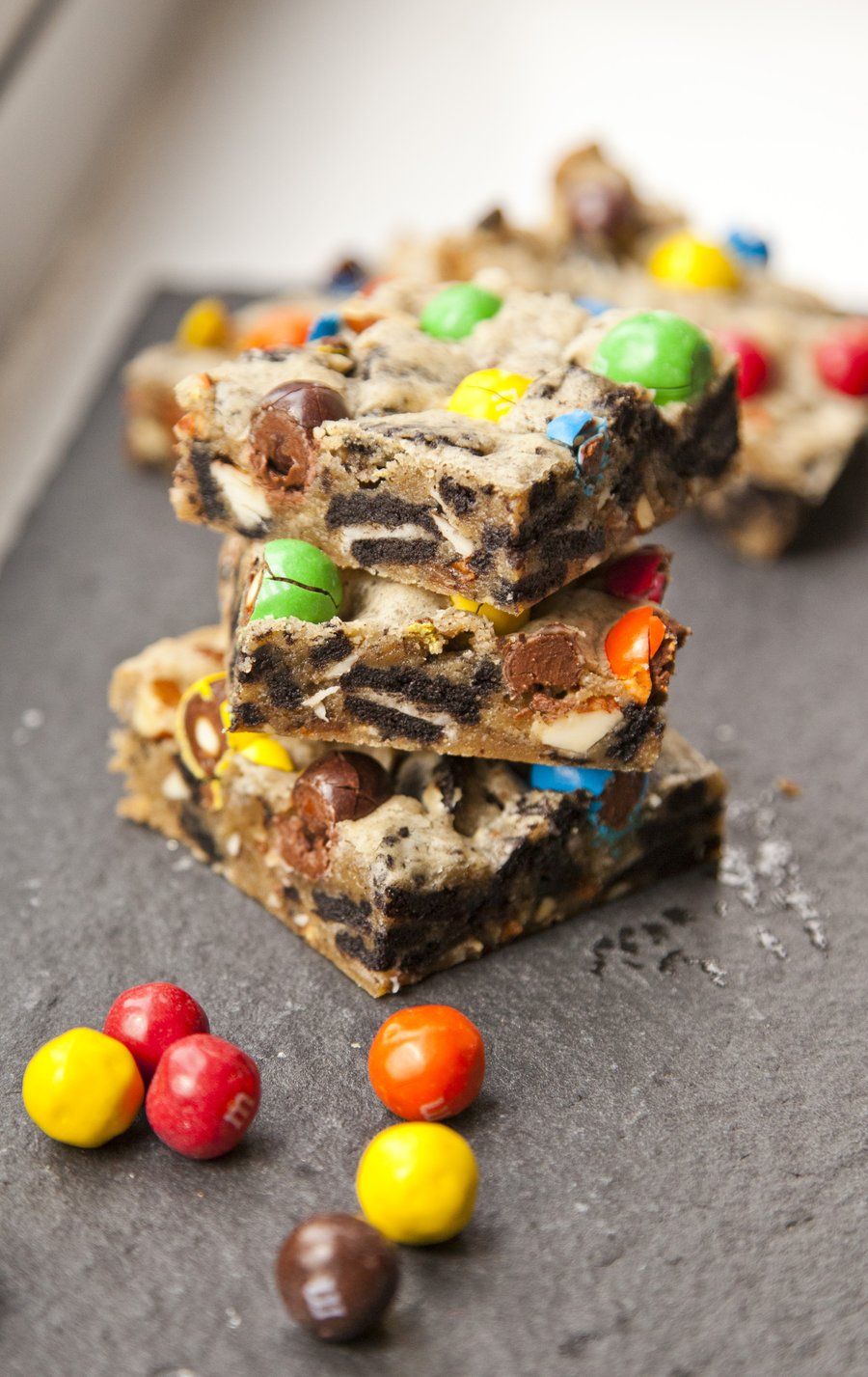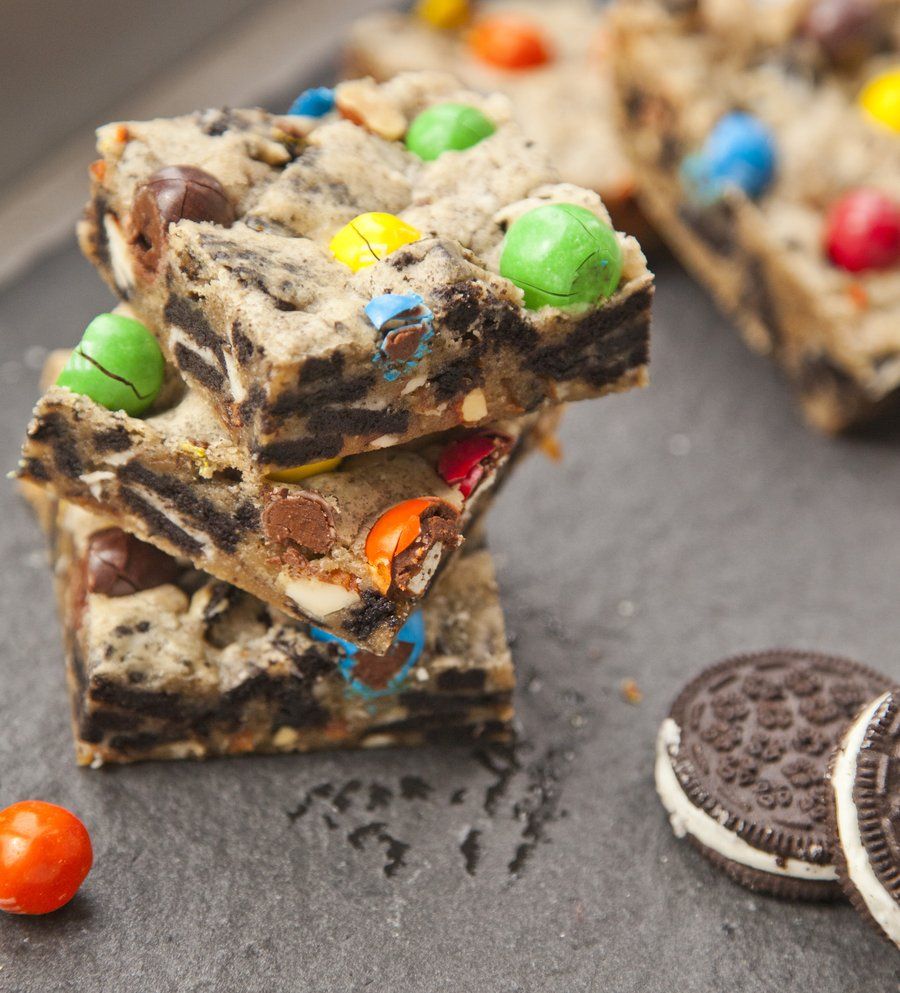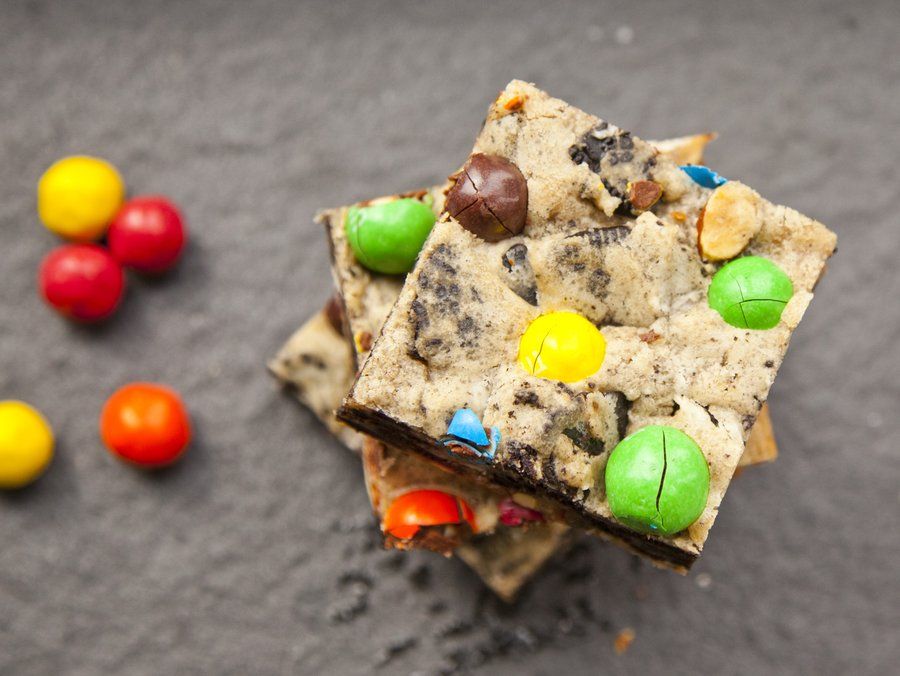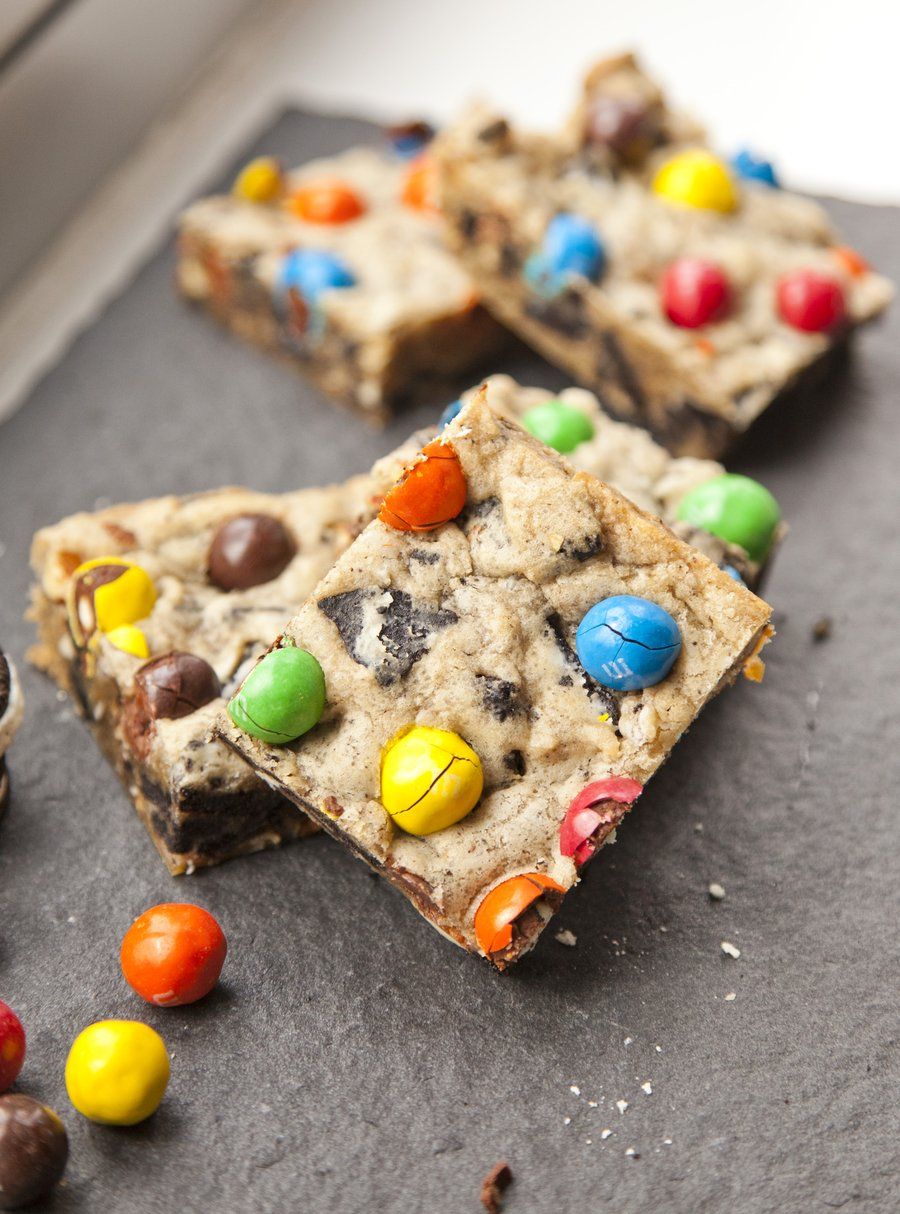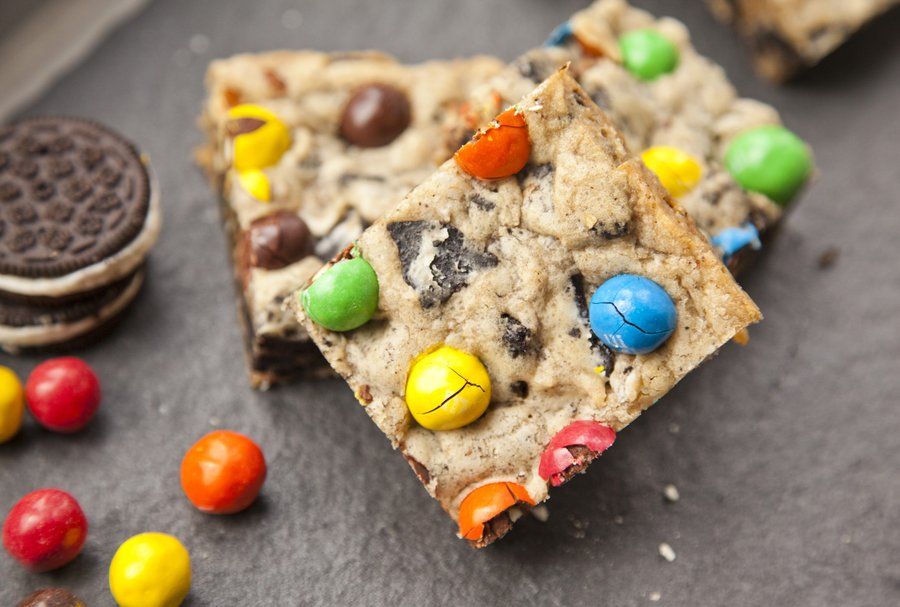 The Ultimate Cookie Bar
Prep Time
---
10 Minutes

Cook Time
---
25 Minutes

Total Time
---
35 Minutes

Yield
---
Makes 9 Bars

Ingredients
1/2 Cup melted Butter
1 Egg
1 Cup Brown Sugar
1 Teaspoon Vanilla
Pinch Salt
1/4 Cup minced Almonds
1 Cup Flour
18 quartered Oreo Cookies
1/2 Cup Pretzel M & M's
---
Directions
Preheat oven to 350F. Line an 8×8? pan with aluminum foil or parchment paper and spray with cooking spray.

In a large, glass microwave-safe bowl, melt the butter. Wait a few minutes before adding the egg so it doesn't cook the egg. With electric beaters, mix in the egg, brown sugar, vanilla, & salt and beat until smooth. No longer use the electric mixer. Add in your flour, folding it in with a rubber spatula until just combined. Stir in the Oreo cookie pieces and minced Almonds.

Pour batter into prepared pan, smoothing the top with a spatula. Sprinkle the M&M's over the top, lightly pressing them down with your finger so they become wedged in the batter. Bake for about 25 minutes, until the top of the bars have firmed slightly and the edges are a very light golden brown.

Allow bars to cool in pan for at least 30 minutes, then transfer to a wire cooling rack for an additional 30 minutes. Set on a dry surface and slice into squares!