I truly love Indian food…. And every time my husband and I go out/order in Indian food I ALWAYS get the Chicken Tandoori. I have tried many times to recreate the flavor that a Tandoori Oven gives you, but have usually failed miserably, and longed for the days that we own a house so that I can install a Tandoori Oven in my backyard (I am not kidding).
However, over the past week I have been experimenting with various flavor combos and I have not only come up with a perfect Tandoori taste, but I have to say, this might be one of the best dishes I've ever cooked in general.
The Tandoori flavor I was able to get from this dish was due to two components:
My newest discovery is Tandoori Paste (pictured below) – this paste is clearly magical, and by combining it with a variety of spices, garlic, and some lemon juice, it created a superb flavor profile.
Grilling the chicken is about as close to a Tandoori oven as you can get. I have tried many MANY times to recreate Chicken Tandoori in a conventional oven and it just never gets that char or grill flavor – so the grill is imperative to the Tandoori at home process.
In addition to grilling the chicken, I had gotten some store bought Naan (Indian Flatbread) which usually you just heat up in the oven, but since I was at the grill, I grilled the Naan as well. AMAZING. 100% upped the flavor game of the Naan and was a great pairing with the chicken (especially since the chicken has a moderate amount of spice). I also whipped up a quick Raita (Greek Yogurt flavored with dill, lemon juice, red onion, and cucumber).
Enjoy!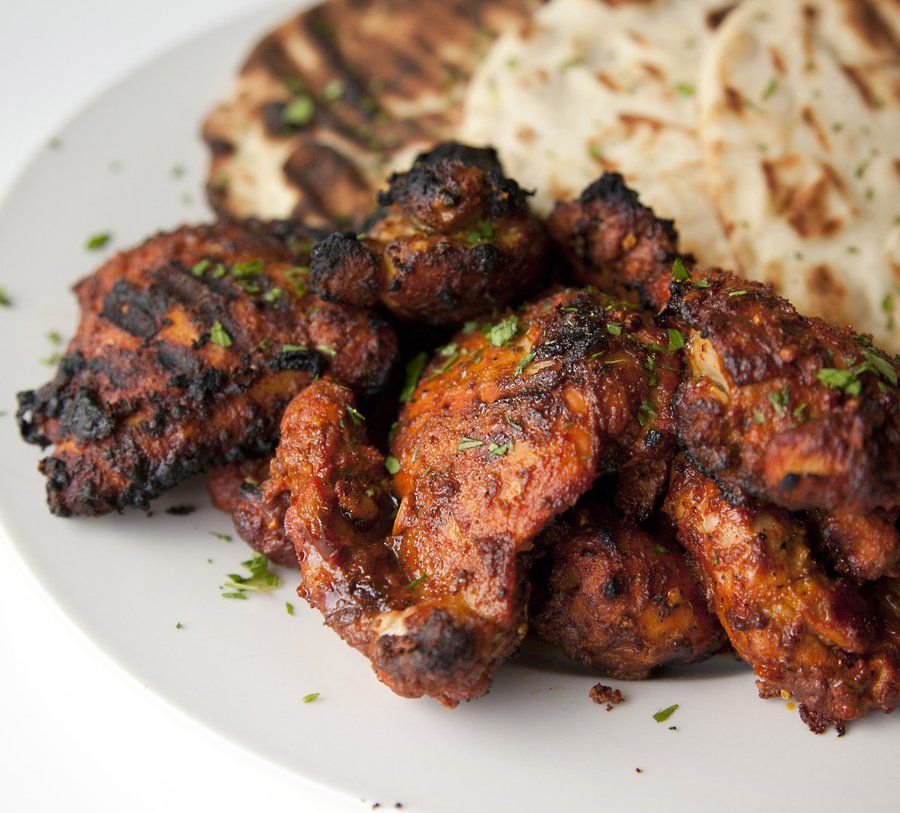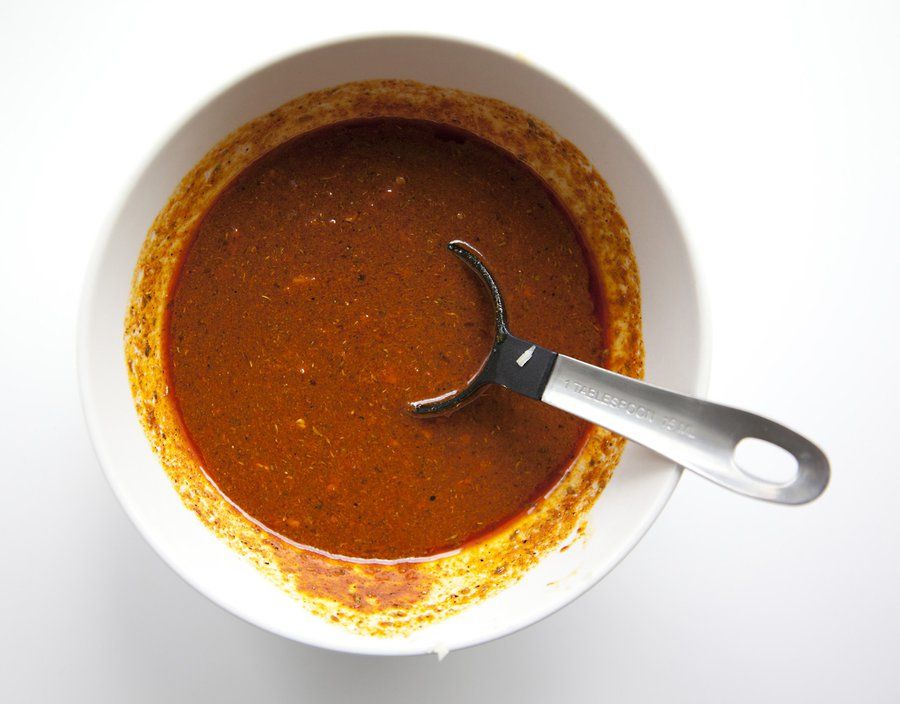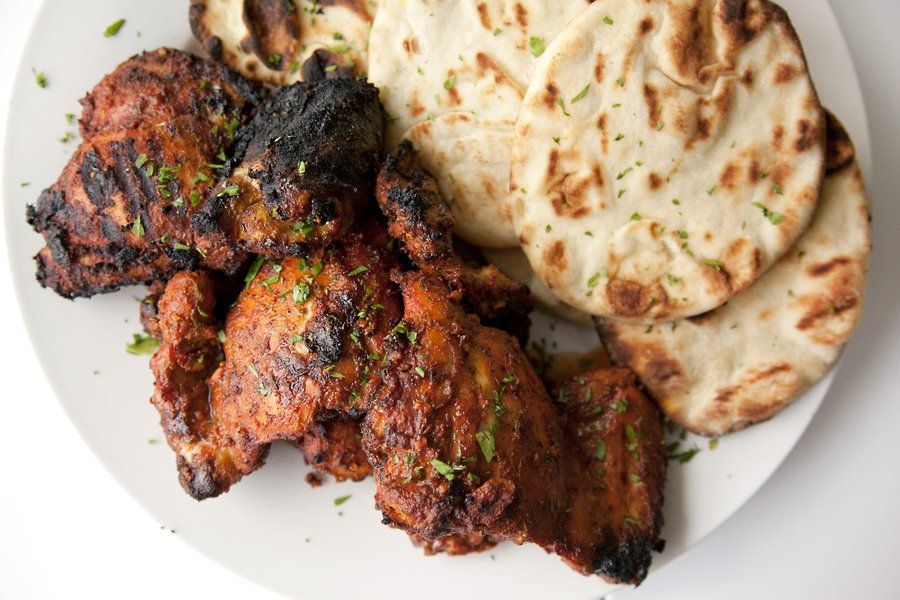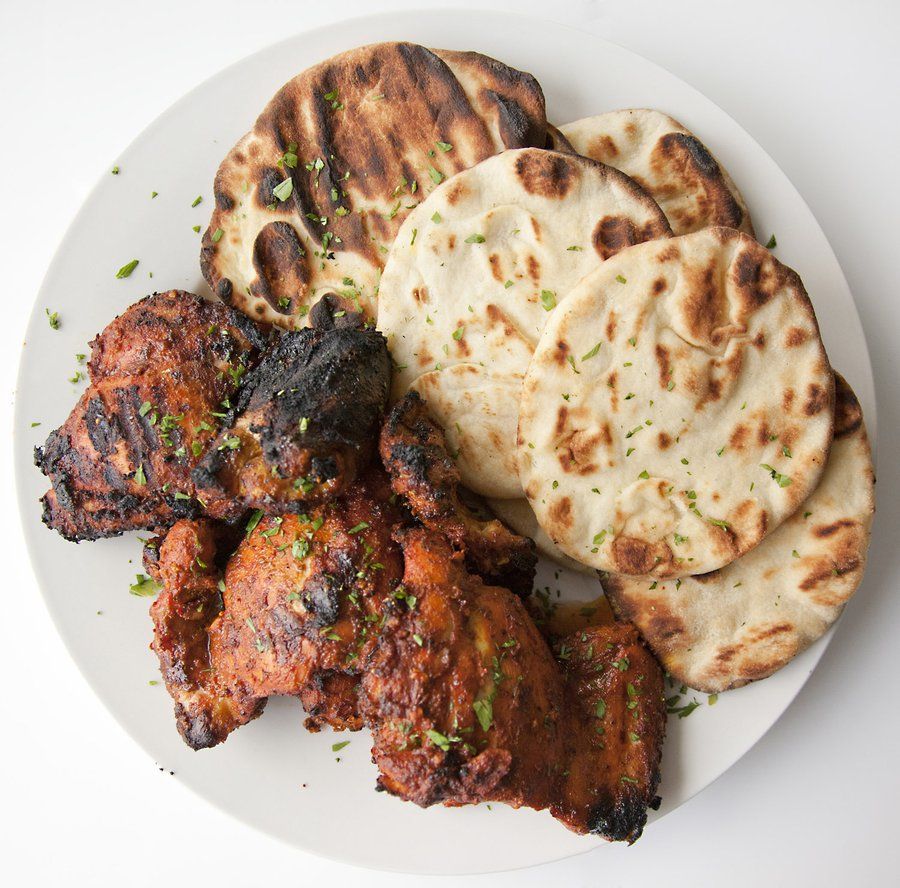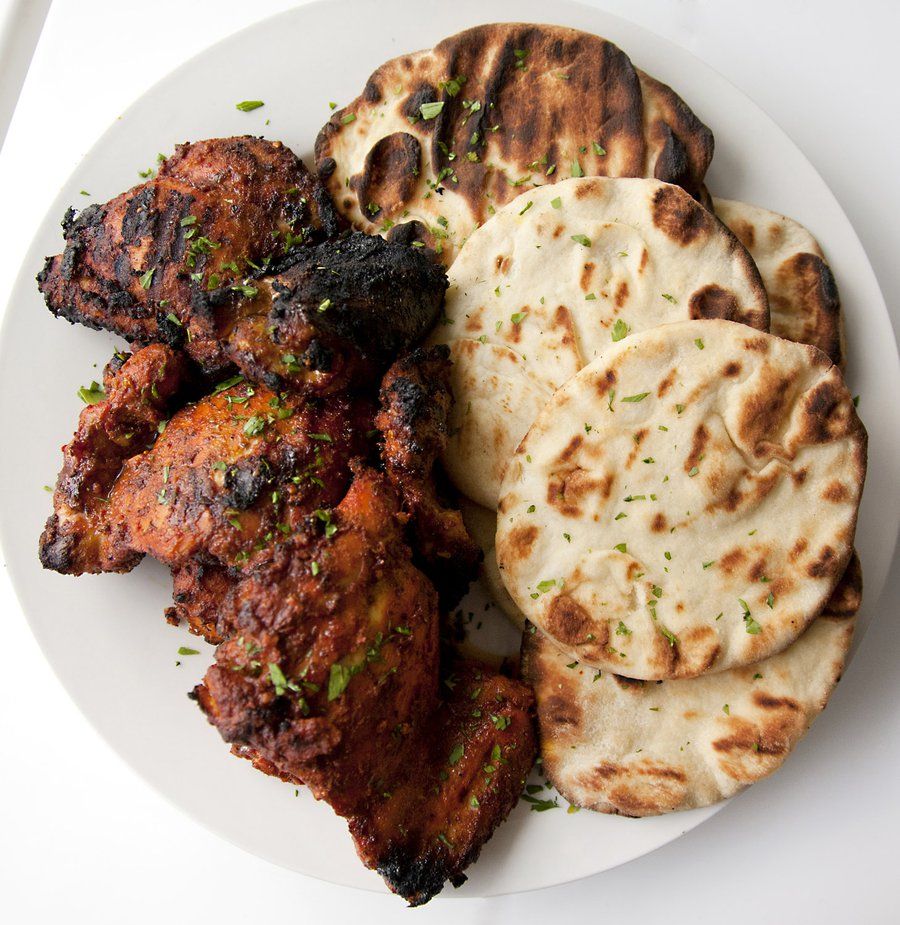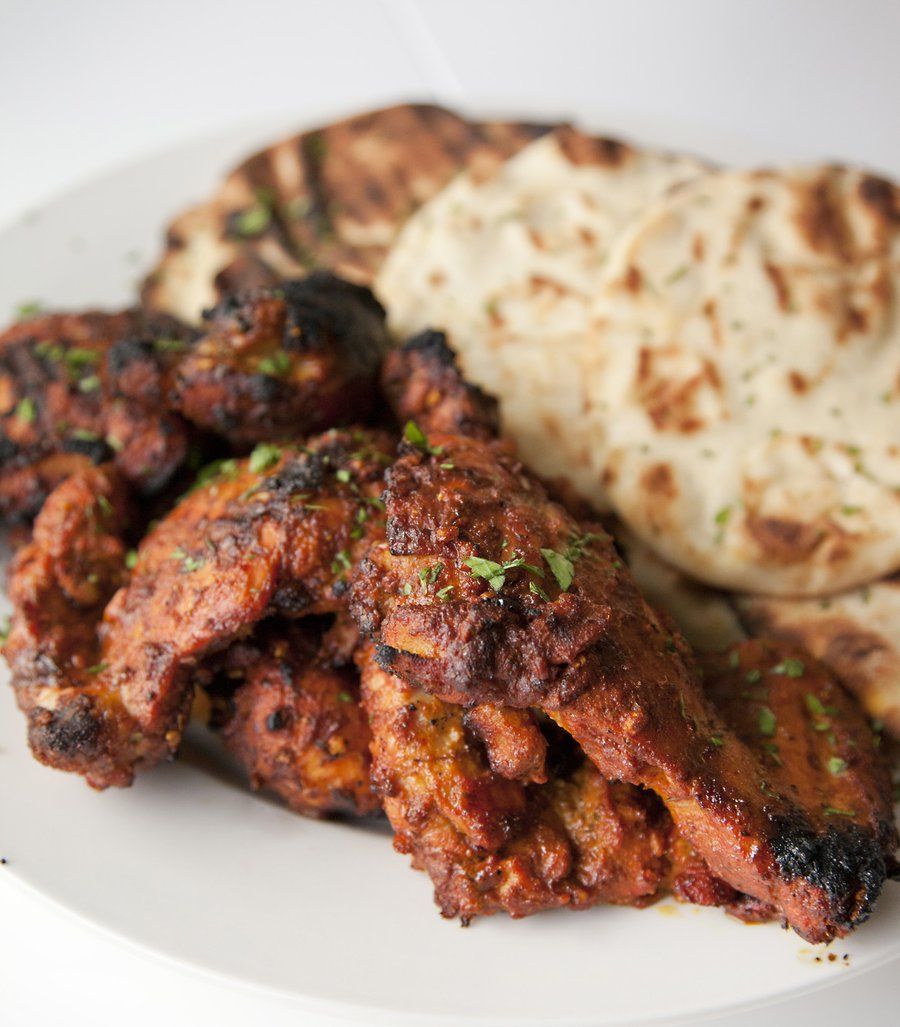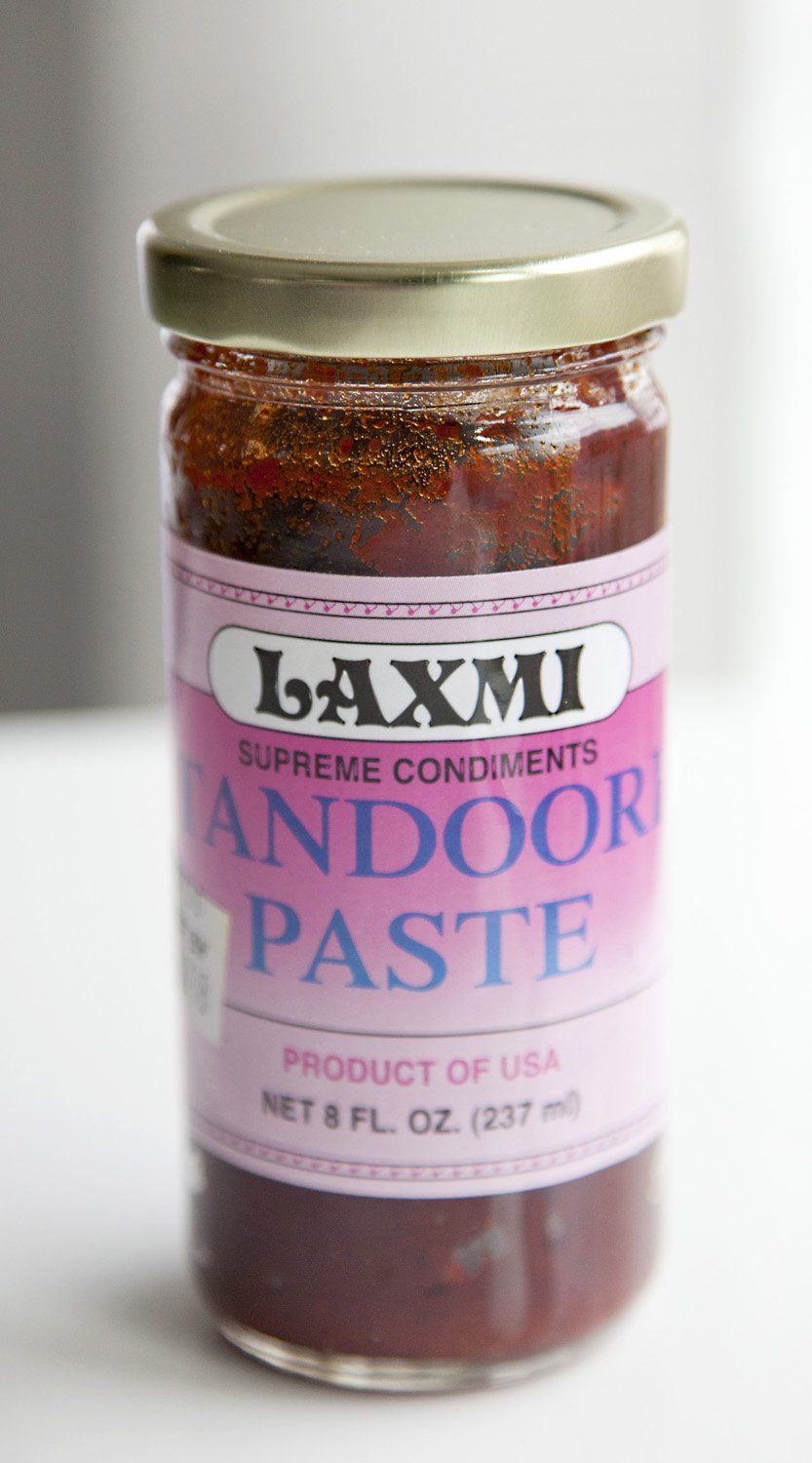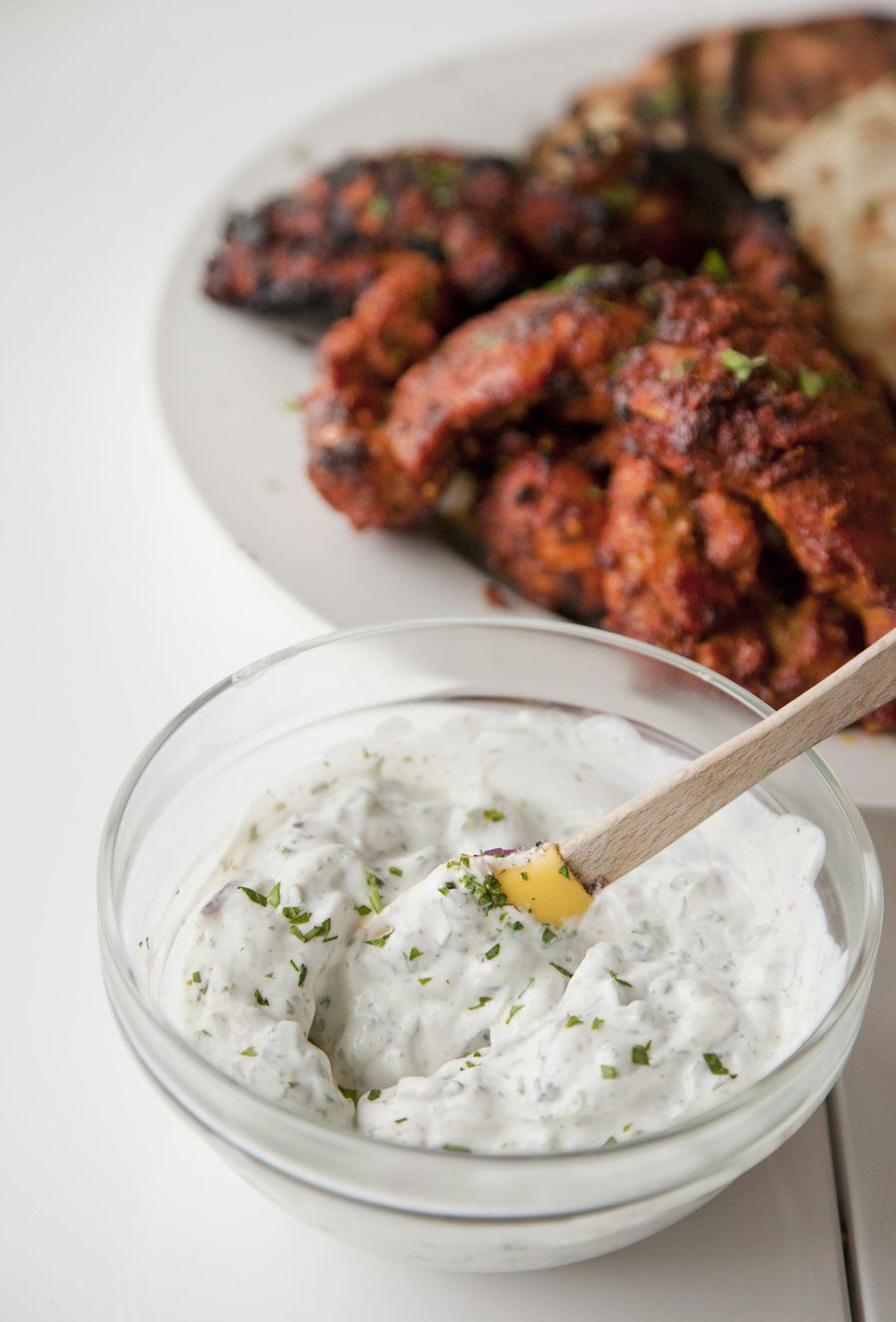 Grilled Chicken Tandoori
Prep Time
---
5 Hours

Cook Time
---
15 Minutes

Total Time
---
5 Hour 15 Minutes

Yield
---
Serves 2-4

Ingredients
2 T Cumin Powder
2 tsps Dried Oregano
2 tsps Curry Powder
2 tsps Fenugreek Seeds
2 tsps Salt
2 tsps Chili Powder
1 Teaspoon Turmeric
1 Tablespoon Tandoori Paste
4 tsps Garlic (minced)
3 T Canola Oil
3 T Water
1 Tablespoon Lemon Juice (fresh)
2 lbs Boneless Skinless Chicken Thighs
---
Directions
In a bowl, combine all ingredients except the chicken. Mix together thoroughly (see photo below). Pour the bowl's content into a gallon sized ziploc bag.
Add your chicken thighs to the ziploc bag, remove all the air from the bag and seal it closed. Using your hands, make sure you move the chicken around in the bag so that all the chicken gets coated in the marinade. Allow to marinate in the fridge for at least 5 hours.
Remove the chicken from the fridge about 30 minutes before grilling. Heat up a grill on high, and grill the chicken about 8 minutes per side (shutting the grill while cooking) or until the chicken is cooked through. Allow the chicken to rest 5 minutes before serving.