Last week, my daughter had an impromptu play date at a classmate's house. I hate showing up anywhere empty handed, but I didn't have time to run out to the grocery store to pick up supplies, so I had to come up with something from the stuff in my pantry. Baked goods are always a hit with kids (and the mamas) so I decided to go sweet, and landed on making Muffins.
I've made lots of different muffins before…. Lemon Poppy Seed Muffins, Zucchini Muffins, Banana Muffins, Fall Spice Muffins…. But I wanted to make something I KNEW would be a hit with the kids (especially my kid who is Captain McPicky-Pants). My first thought was: Cinnamon Bun Muffins.
Not sure how my brain took me there, but it did and I am glad it did!
I've made Homemade Cinnamon Buns before which were BEYOND delish, but those are a HUGE undertaking, and with the aforementioned kid, is less easy to make than a muffin.
Anyways, back to the Cinnamon Bun Muffins….
My daughter has been requesting "mussies" (as she calls muffins) ever since I made these last week. While I know it's not great to pump kids full of sugar, I use these as a treat and only give her a couple of bites. Ok, to be honest, I use them as a negotiating device when I want her to do something….anyone who's raised a toddler knows what I am talking about. "I'll give you a bite of muffin if you let me change your diaper" #momlife
I added Chopped Walnuts to my muffins but you can leave these out if someone's allergic to them!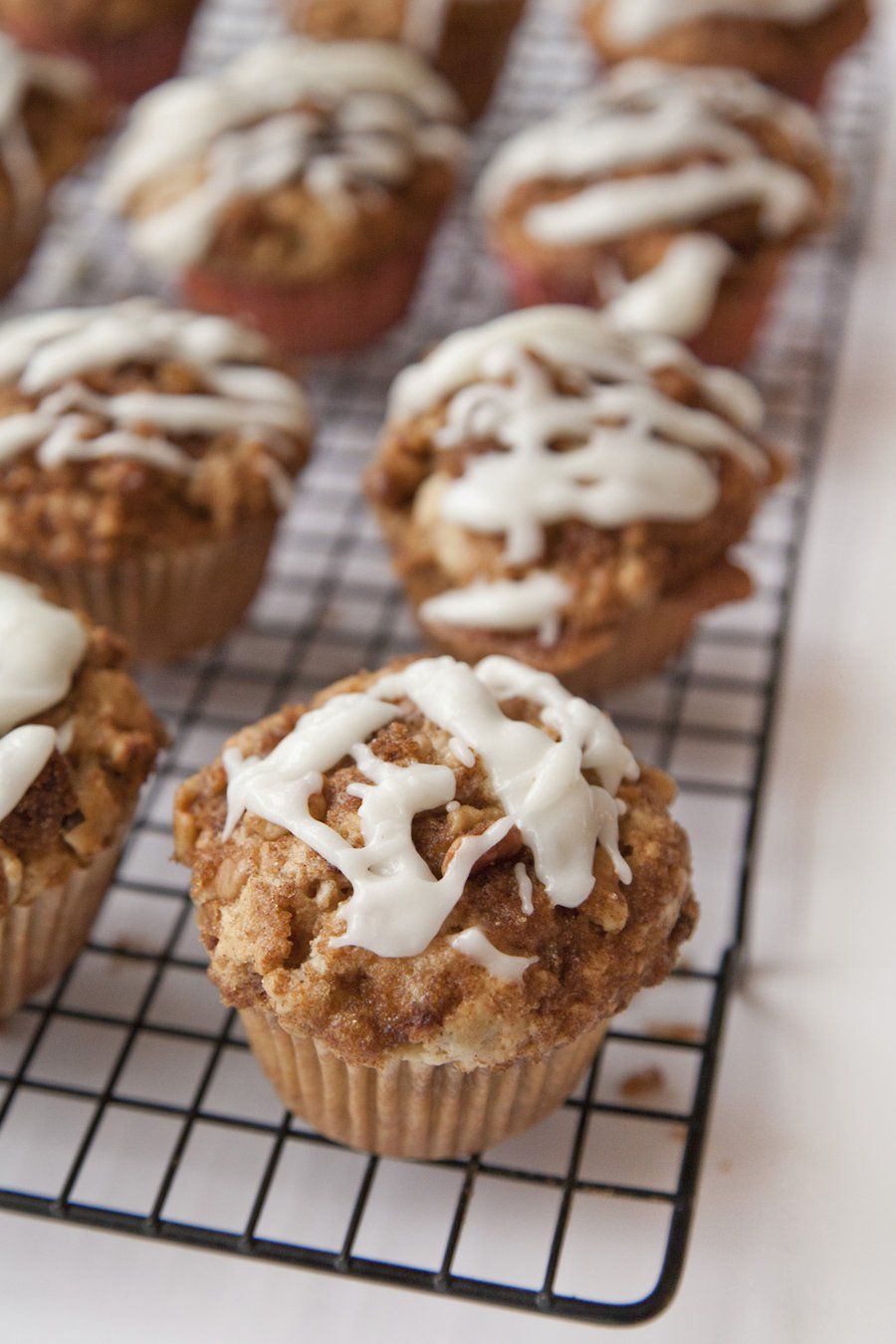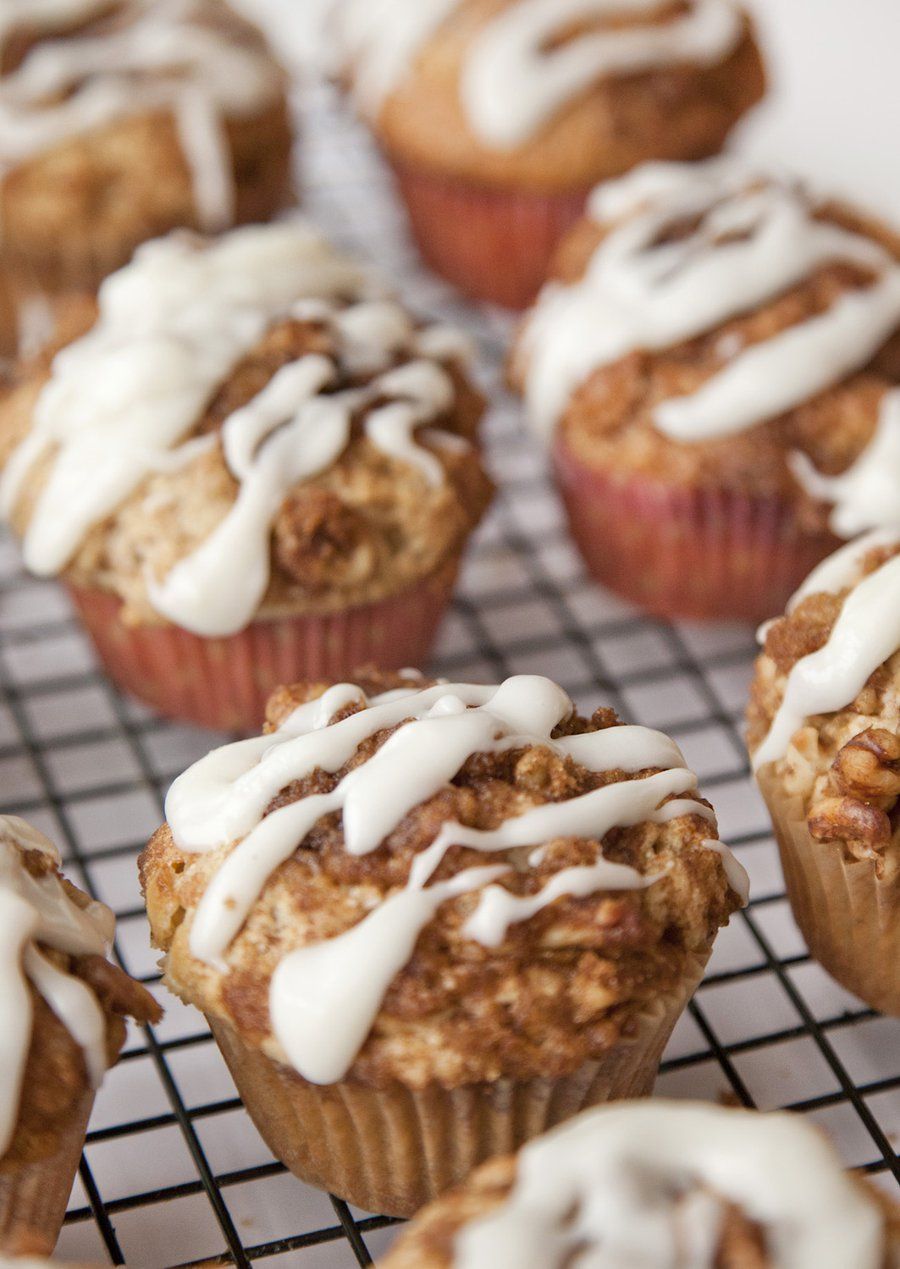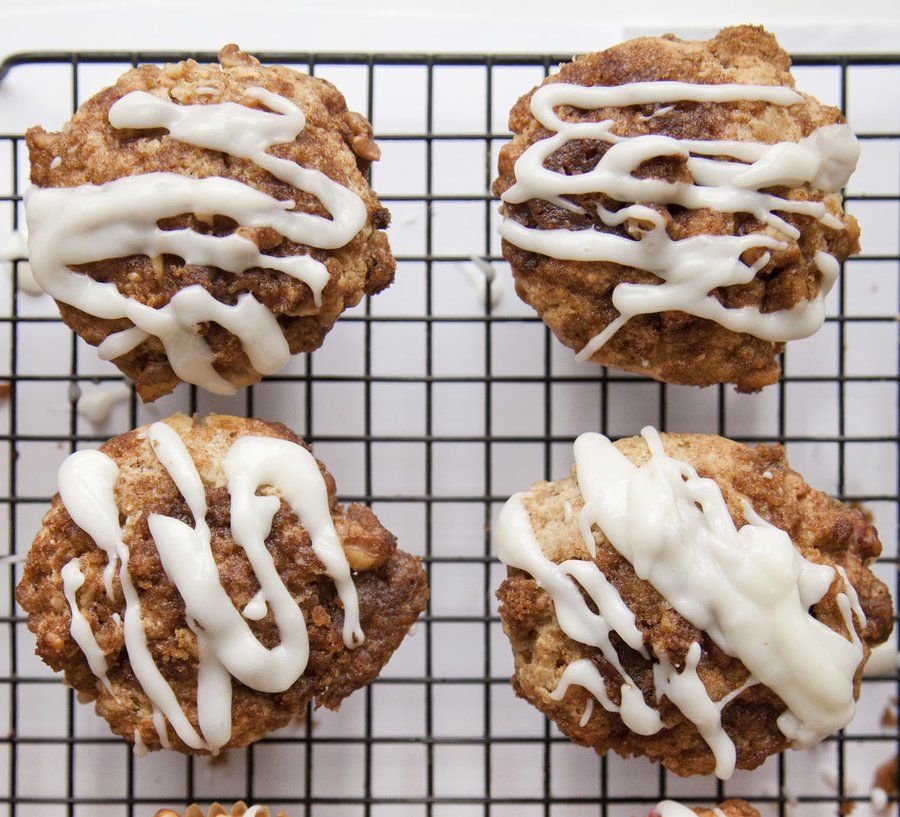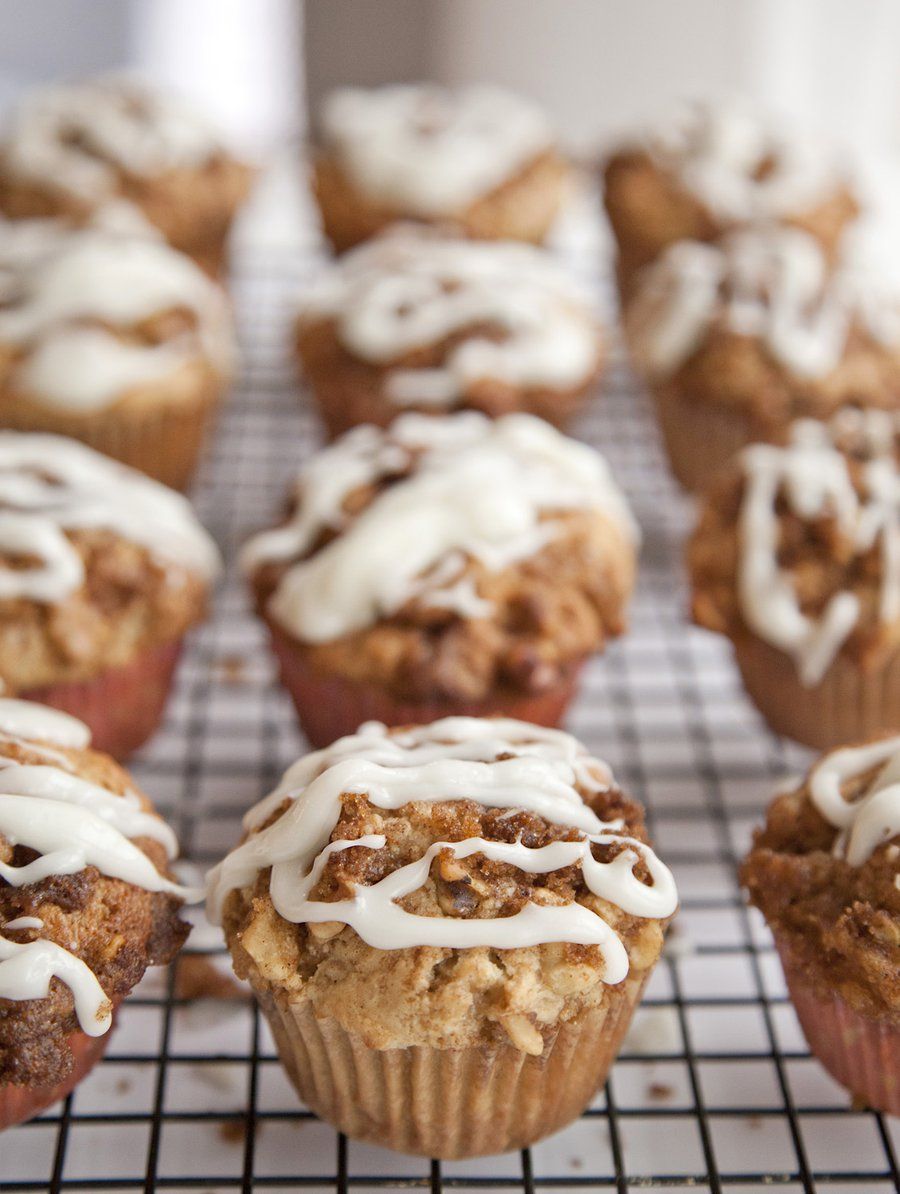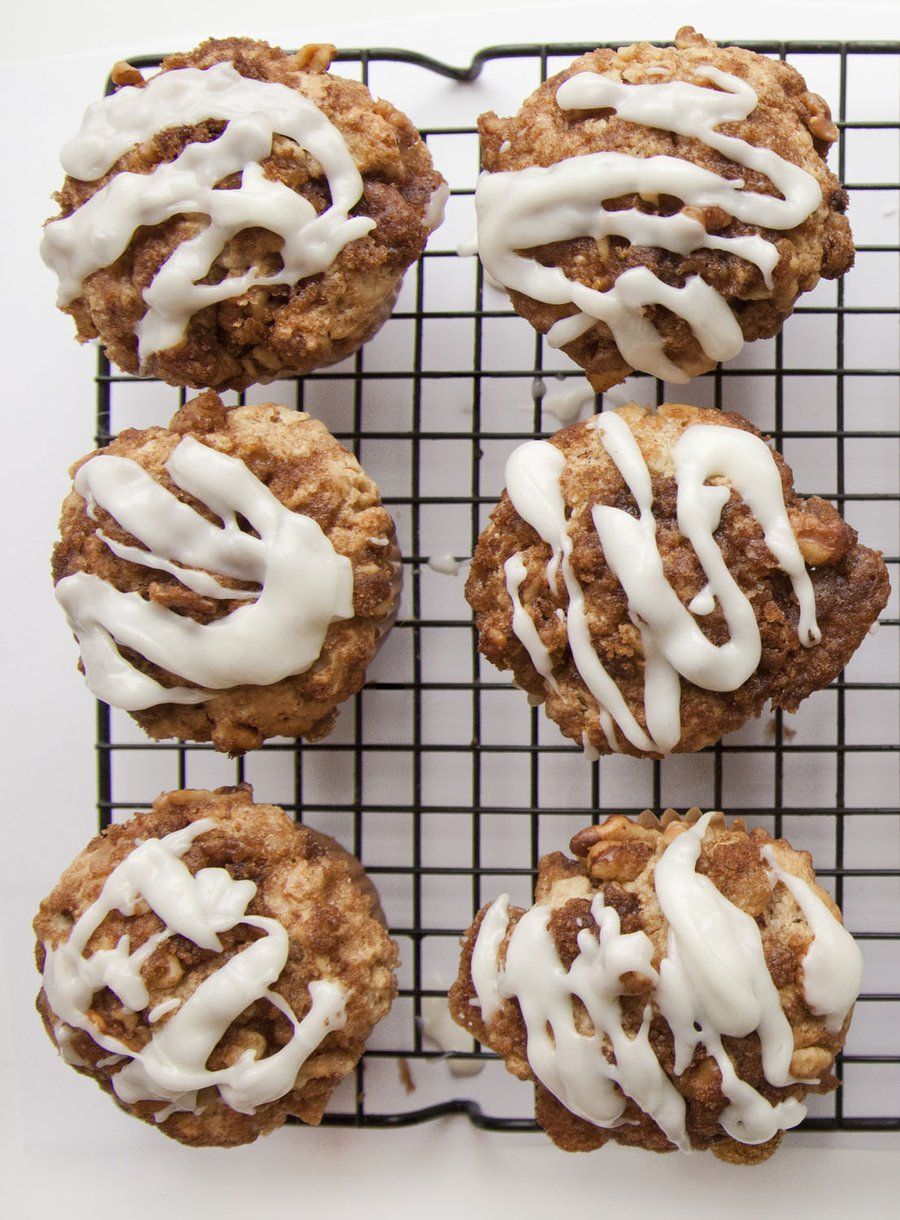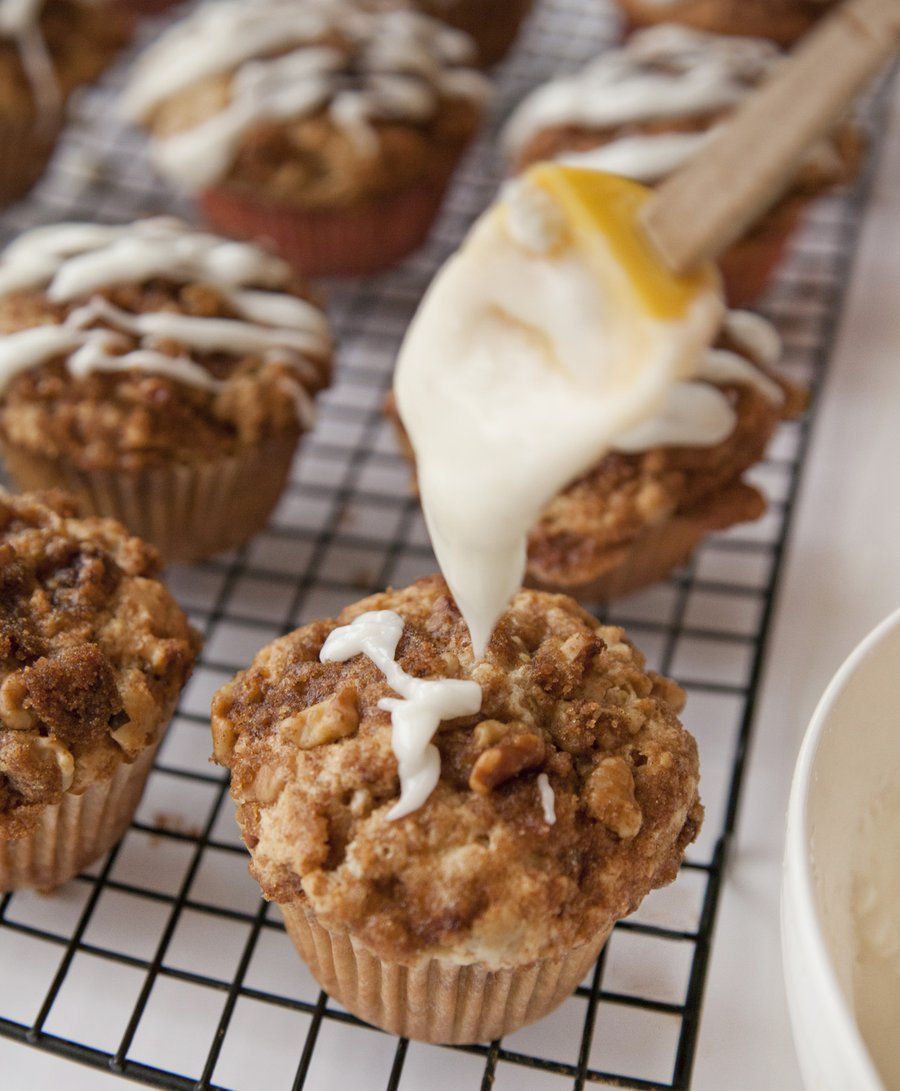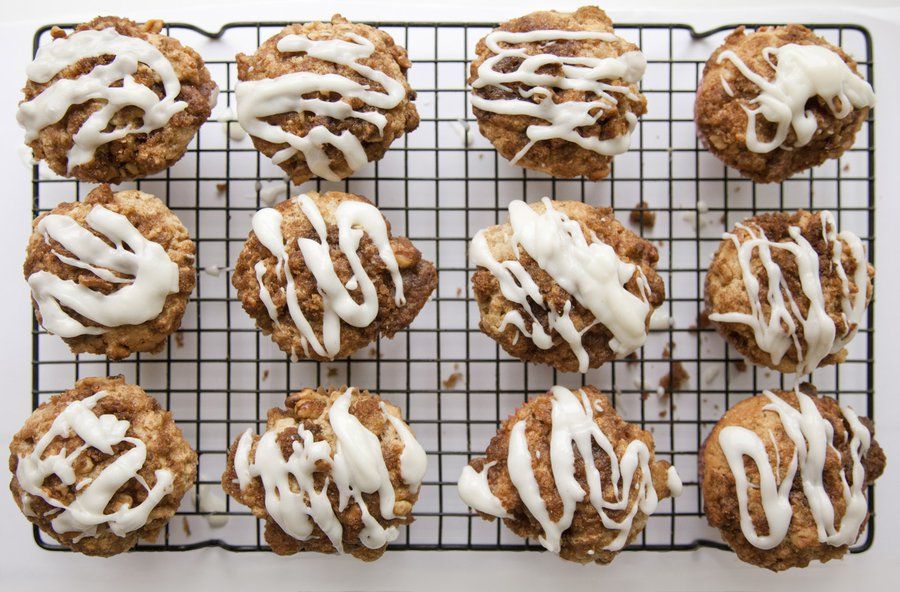 Cinnamon Bun Muffins
Prep Time
---
20 Minutes

Cook Time
---
15 Minutes

Total Time
---
35 Minutes

Yield
---
Makes 12 Muffins

Ingredients
(((( FOR THE MUFFIN BATTER ))))
2 Cups All Purpose Flour
3 tsps Baking Powder
1/2 Teaspoon Salt
1/4 Cup Granulated Sugar
3 T Butter (melted and cooled)
1 Egg (large)
1 Cup Whole Milk
1 Teaspoon Vanilla Extract
(((( FOR THE FILLING ))))
1 Cup Brown Sugar
3 tsps Cinnamon
1 Cup Walnuts (chopped roughly)
3 T Butter (melted)
(((( FOR THE GLAZE ))))
2 T Cream Cheese
1 Cup Powdered Sugar
1 Tablespoon Whole Milk
---
Directions
Preheat your oven to 400 degrees and line a regular muffin tin with muffin cups. For your muffin batter: In a large bowl, sift your flour, baking powder, salt and sugar. To that add in your melted butter (cooled so as not to cook the egg), egg, milk and vanilla. Mix together thoroughly until combined.
In a separate small bowl, prepare your filling by combining your brown sugar, cinnamon, walnuts, and melted butter. Mix together until incorporated.
Mix half of your filling into your muffin batter and reserve the other half of the filling.
Pour about 1/3 cup of your muffin batter into each muffin cup until all the batter has been used. Top the muffins with the remaining filling. Bake in the oven for 15-17 minutes (until cooked through completely). Remove from the oven and allow to cool slightly before removing the muffins from the muffin tin.
While your muffins are baking, make your glaze by combining the cream cheese, powdered sugar, and milk and mixing until smooth. If it's too thick, place the mixture in the microwave for 15-30 seconds and allow it to become more like a glaze.
Once you've removed your muffins from the muffin tin, drizzle the glaze on top of each muffin. You may have extra glaze which you can use to dunk the muffins in!