Last night was the first night of the NFL Draft, which for most people means nothing, unless you are a football obsessed family like mine. I have been a Giants fan my whole life and this past season for my Gmen was less than stellar (read: horrible)…but with a bad season, comes a great draft pick (second pick to be exact)… so with the excitement of an early draft pick, and the optimism of getting a great addition to our team, my husband and I decided to do a Draft Cook Off to celebrate.
I knew immediately what I wanted to do. To me, the best kind of tailgate/football food is some form of comfort food….wings, burgers, mac n cheese, anything deep fried, etc – so last night I went with a classic Italian comfort food and made my version of Chicken Parmesan:
A deep fried Chicken Meatball stuffed with melty Mozzarella Cheese and served with a Marinara Dipping Sauce.
I will preface this by saying I oddly enough do not like Chicken Parmesan….I like all the elements of Chicken Parm (the fried chicken cutlet, the mozzarella cheese and the Marinara sauce) but I don't really like them all together the way Chicken Parm is served….. don't ask me why, but this is just me. However, I thought making this otherwise kinda sloppy looking dish into something cute and bite-sized would be a total win, and spoiler alert: it was.
I highly suggest trying this recipe out for your next party, tailgate, dinner, whatever! Next time I may experiment with ground beef instead of chicken and see how it turns out….maybe make it more of a deep fried Hamburger stuffed with Cheddar Cheese (ok now I'm getting hungry)…
Enjoy!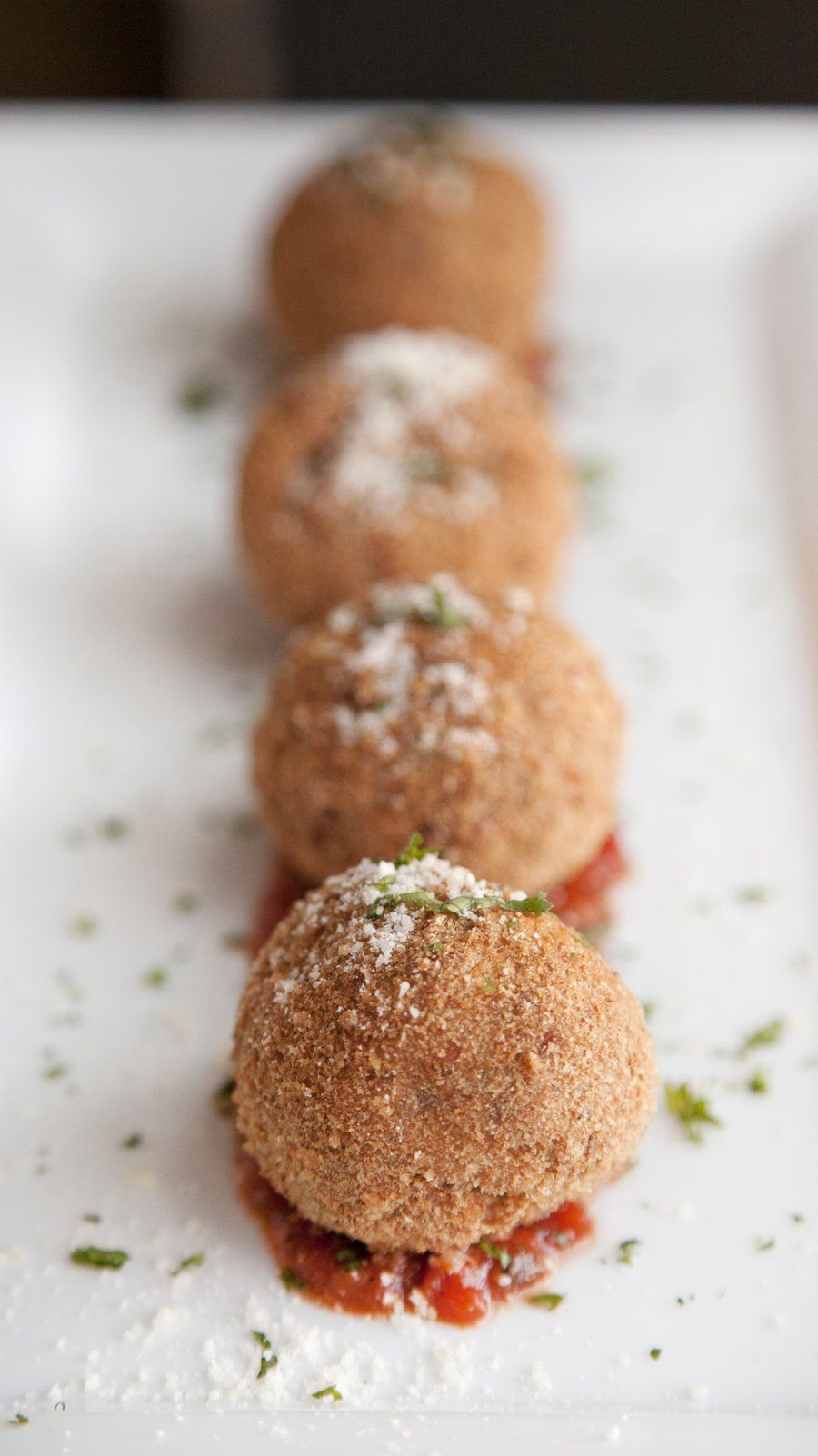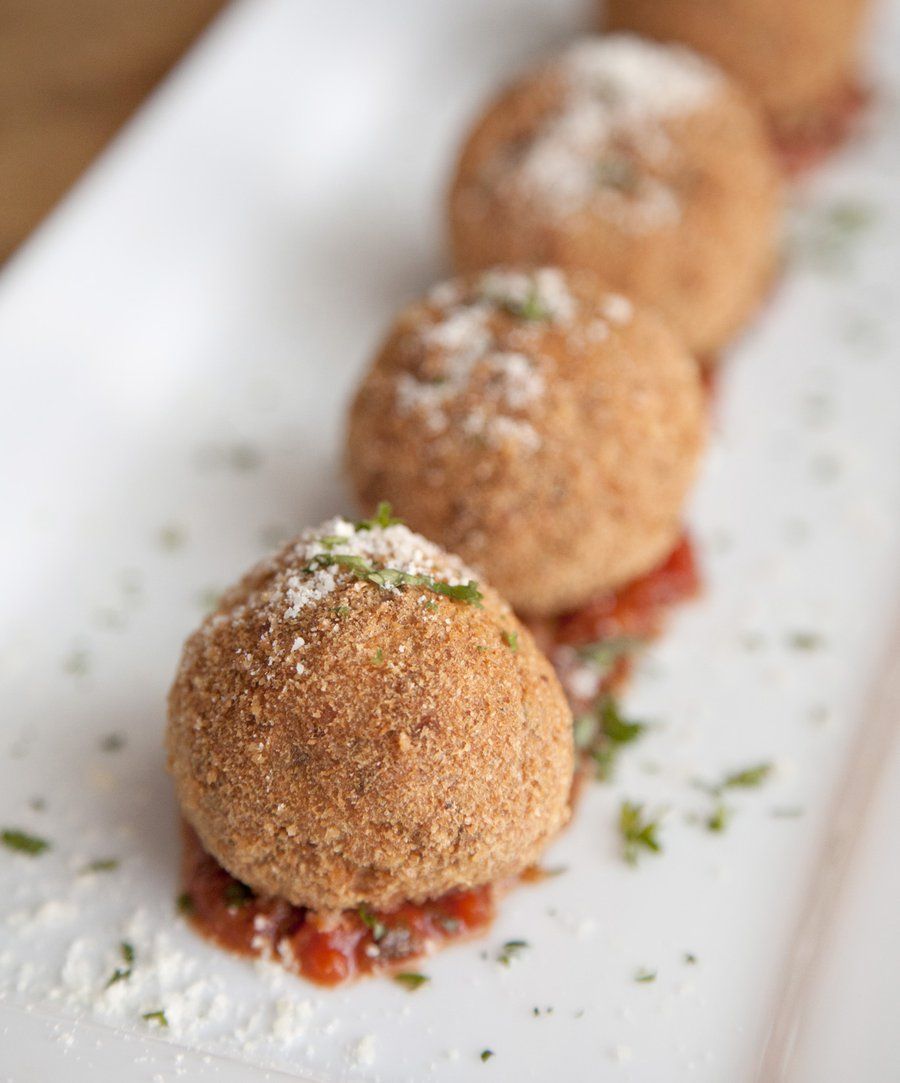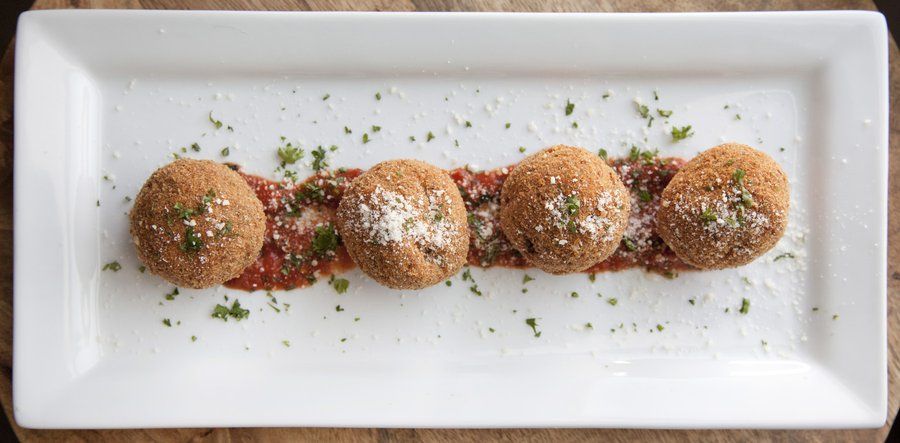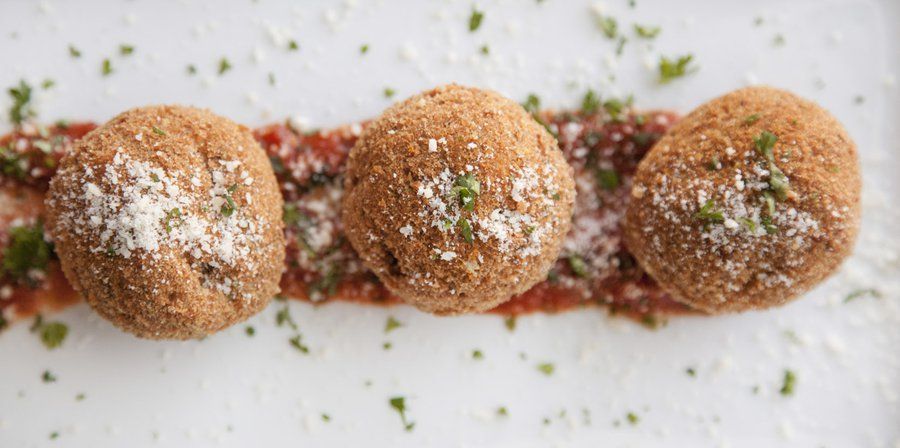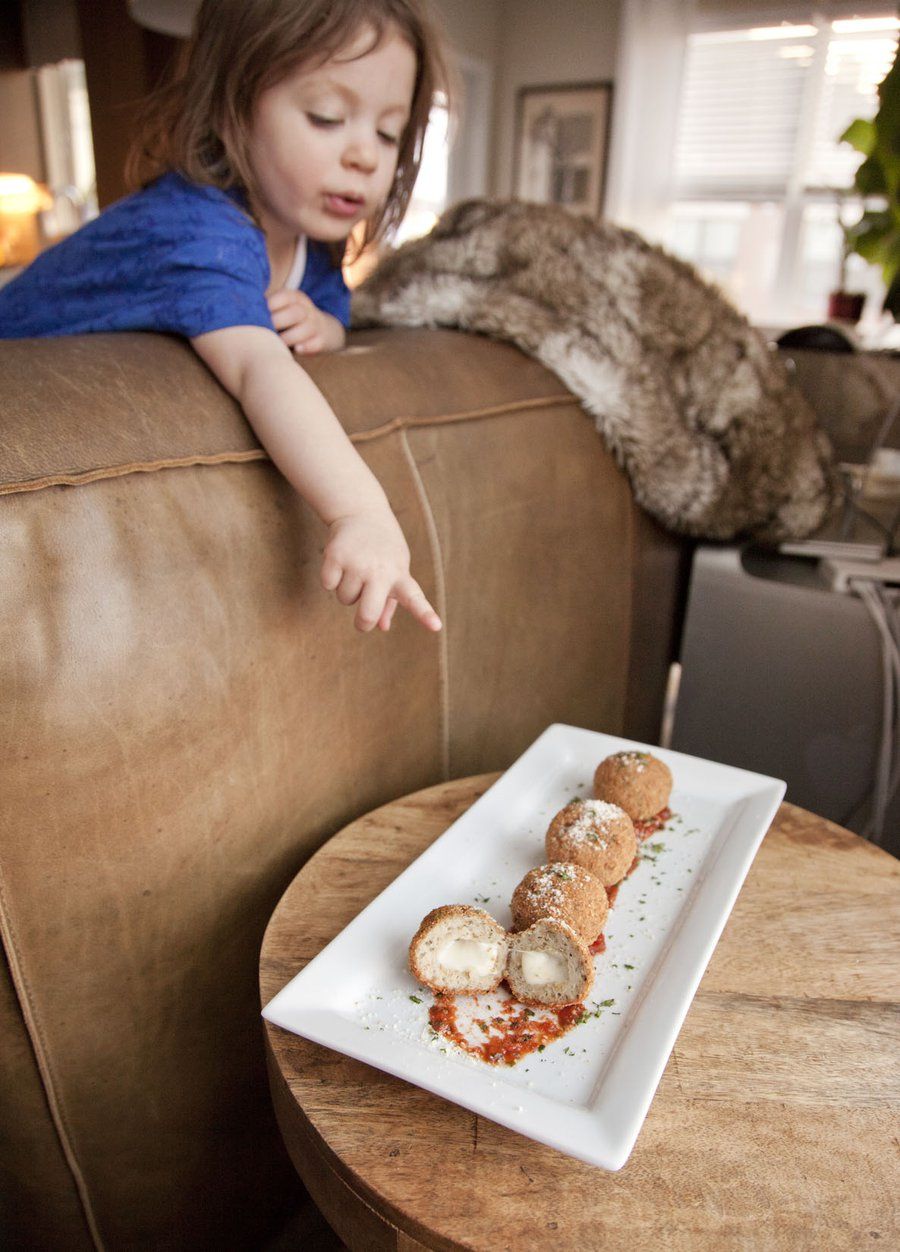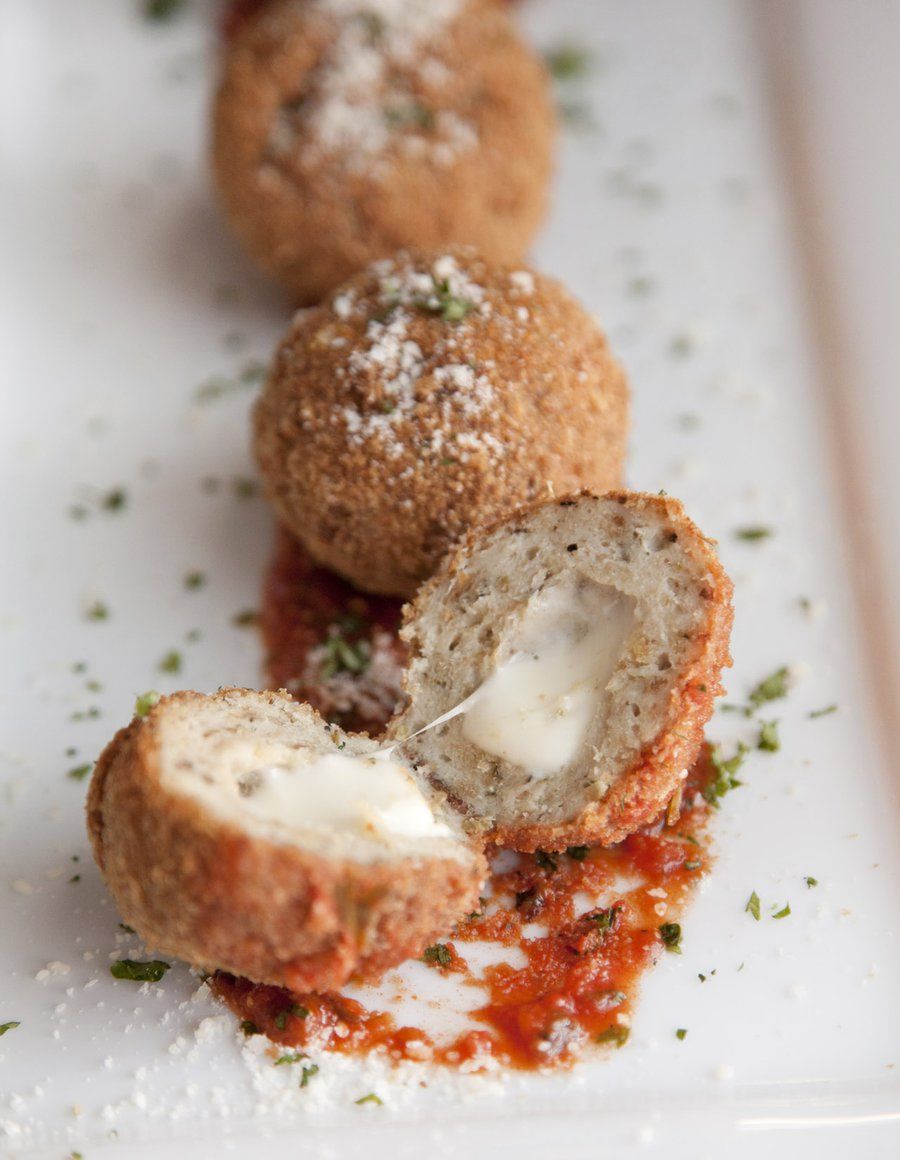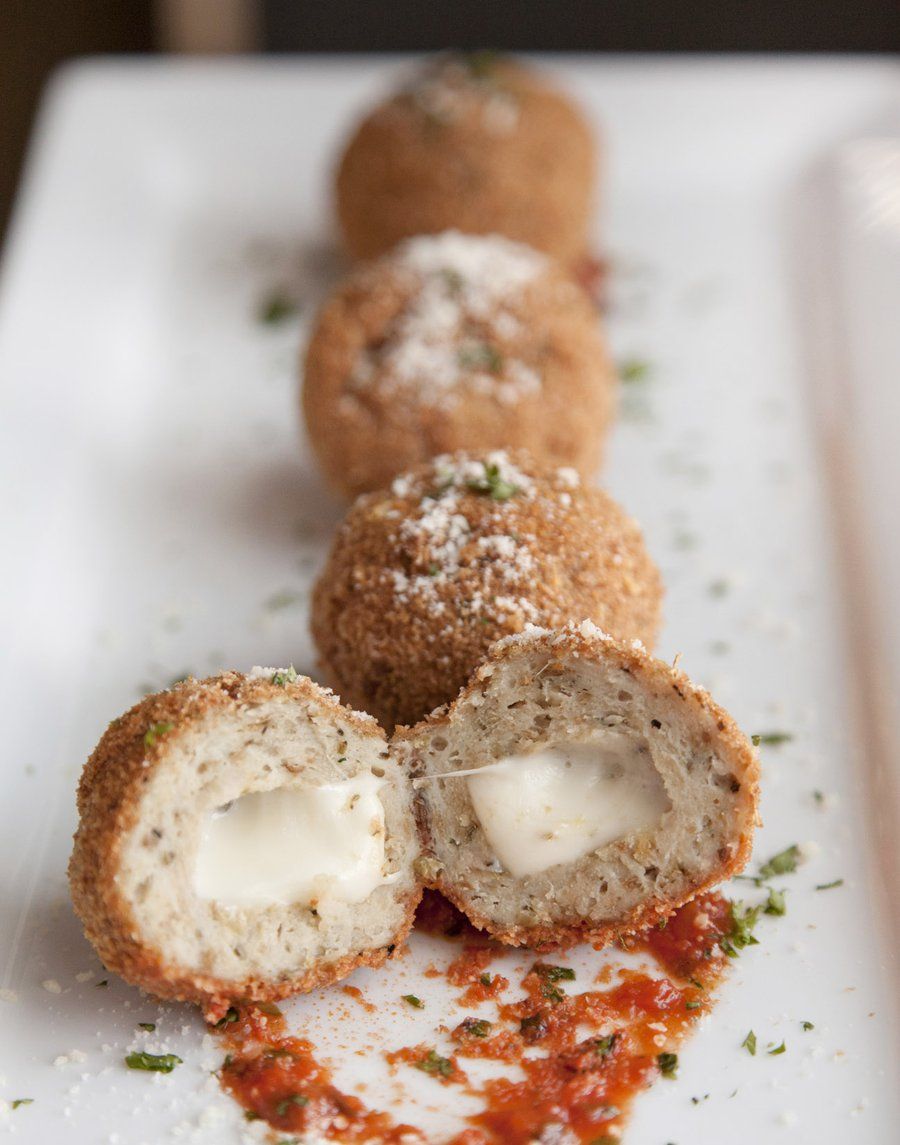 Deep Fried Chicken Meatballs
Prep Time
---
15 Minutes

Cook Time
---
15 Minutes

Total Time
---
30 Minutes

Yield
---
Makes 10 Meatballs

Ingredients
1 Pound Ground Chicken
1 Egg
1 1/4 Cups Breadcrumbs (divided)
2 tsps Salt (divided)
1/2 Teaspoon Black Pepper
2 T Dried Oregano
1/2 Teaspoon Garlic Powder
2 Mozzarella Sticks (each stick cut into 5 equal sized pieces)
2 T Parmesan Cheese (grated)
Marinara Sauce (for serving)
---
Directions
In a bowl combine your ground chicken, egg, 1/2 cup of your breadcrumbs, 1 teaspoon of salt, pepper, oregano, and garlic powder. Mix together with your hands until fully combined.
Take about 2-3 Tablespoons of your chicken and make into a little 1/2" thick patty. Place a piece of your mozzarella in the center and then fold the chicken around the mozzarella and form into a ball so that the mozzarella is in the center of the ball. Repeat with all your chicken.
In a small bowl combine the rest of your breadcrumbs, parmesan cheese and 1 teaspoon of salt - mix together. One by one, roll each chicken ball in the mixture until the outside is fully coated - place on a plate.
In a small dutch oven, heat up some canola oil to 360 degrees. In batches, fry up your chicken meatballs until golden brown. Remove the meatballs from the oil with a slotted spoon and place on a paper towel lined plate to drain. Serve hot with Marinara Sauce and more sprinkled Parmesan Cheese.