I am almost 100% sure that I gave birth to the world's pickiest eater. My oldest, Mayzie, who's almost 5 years old, has a diet repertoire of maybe a dozen items. And the most frustrating aspect of her pickiness is her unwillingness to even try new foods (no joke, I spent years getting her to even try ice cream....).
So, needless to say, I feel my culinary skills are completely wasted on her, because the most I do, is boil up a pot of water to make her mac and cheese. However, on the random blue moon occasion that Mayzie decides she'll actually try one of my creations, I get super excited....and I get even more jazzed when she actually LIKES the creations I've made (even if it's something as simple as pancakes). It took years before Mayzie would even try a pancake and after I made these, sprinkled a little powdered sugar on top, and told her they were "breakfast cakes", she devoured three.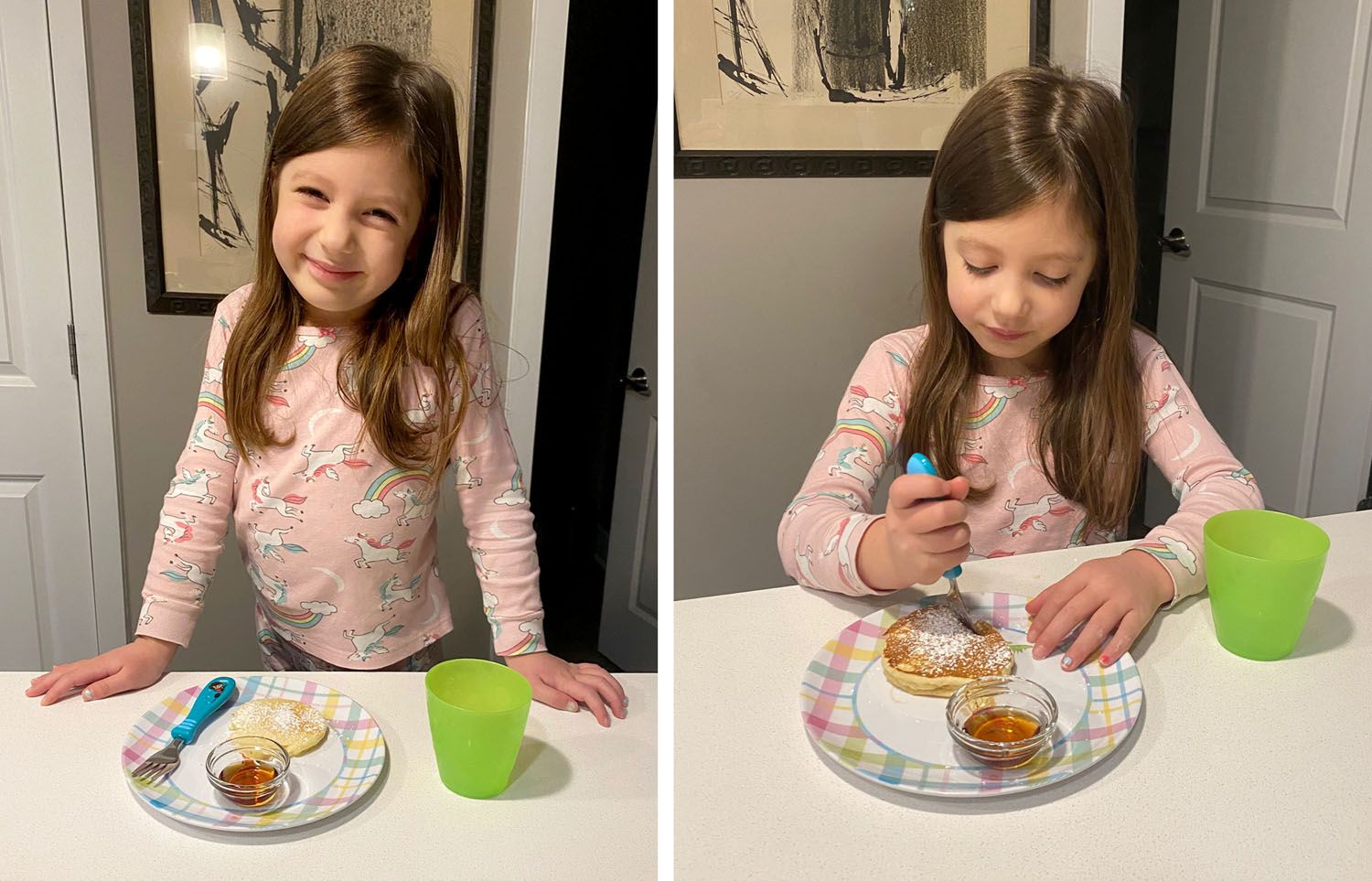 As a kid, I remember my mom making both pancakes from a mix and pancakes from scratch. I always made them with her, and the pancakes from scratch were always more fun to make. This recipe is great because you most likely have all the ingredients in your pantry already (whereas, I never have pancake mix just laying around). The pancakes come out super fluffy, perfectly balanced between sweet and savory, and are a fantastic blank canvas to adding things like blueberries, chocolate chips, or whatever else you like to have with your pancakes.
Today we woke up to a beautiful snow day, and I thought it was the perfect occasion to make a special breakfast since we're not rushing to get ready for school.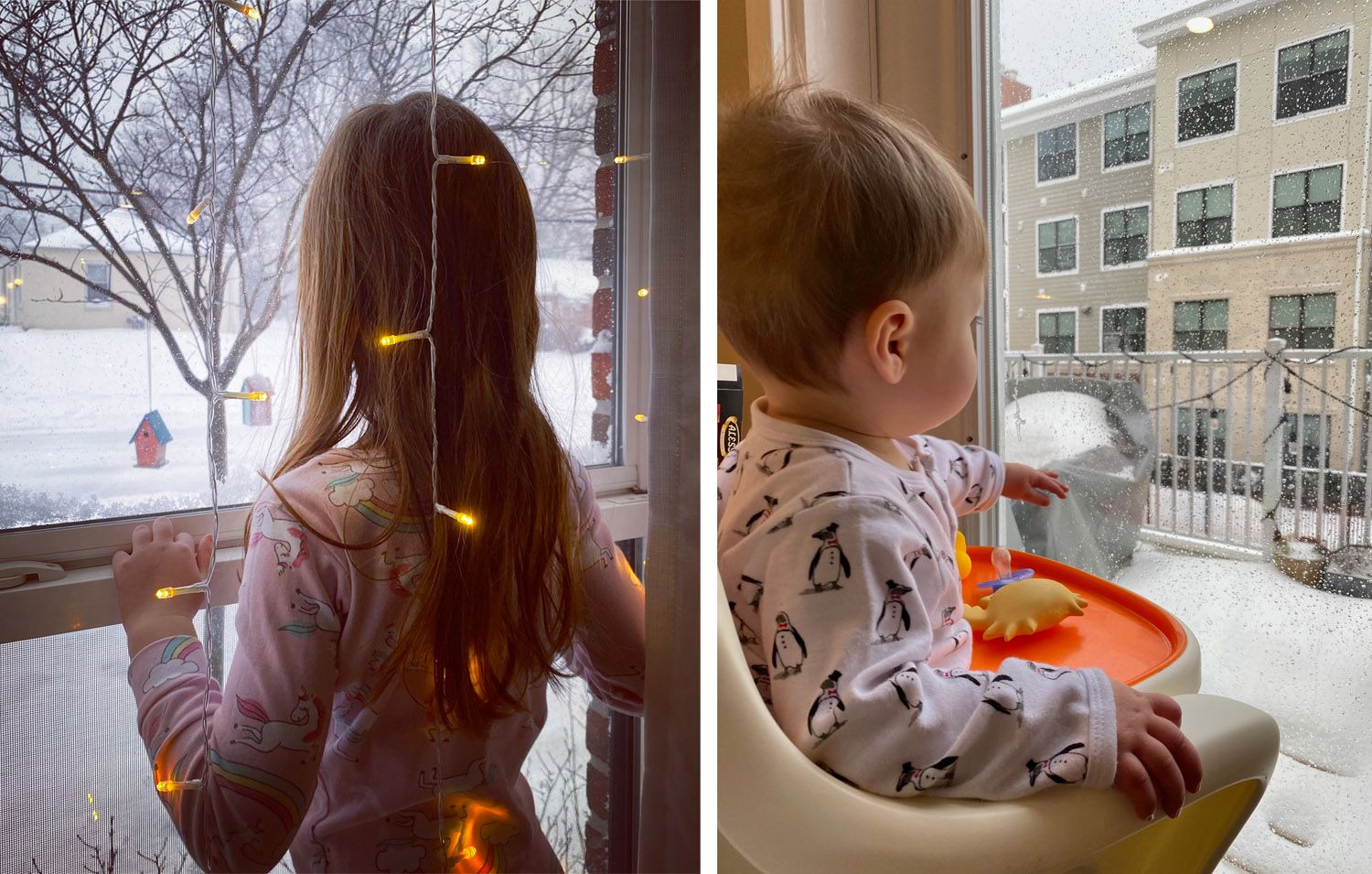 I will also say, I know people are always asking me for healthier versions of x or y, and while I have made pancakes where I substitute sugar for apple sauce, and butter with banana, or made them gluten free, there's nothing quite like just a plain old pancake!
Enjoy!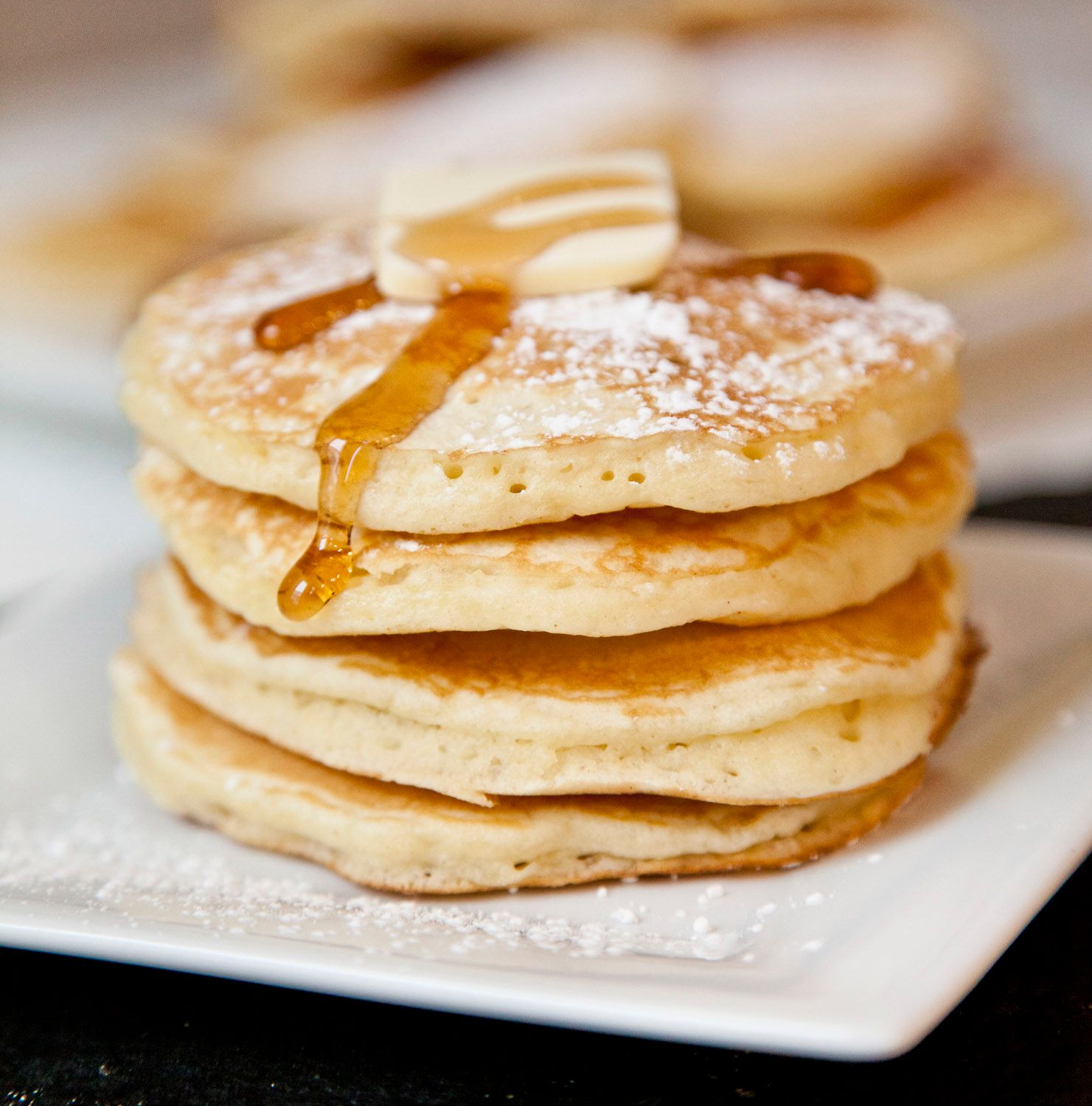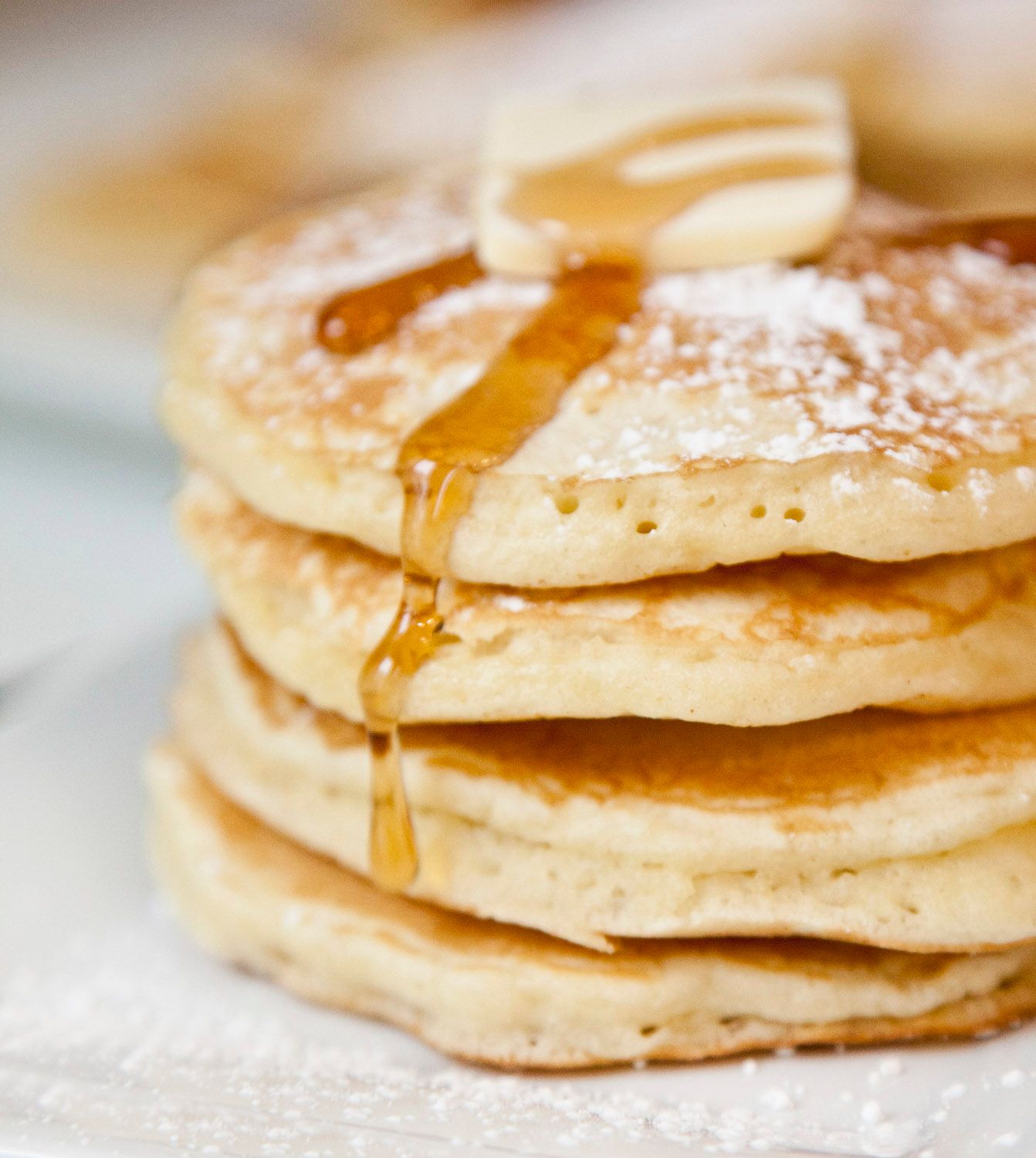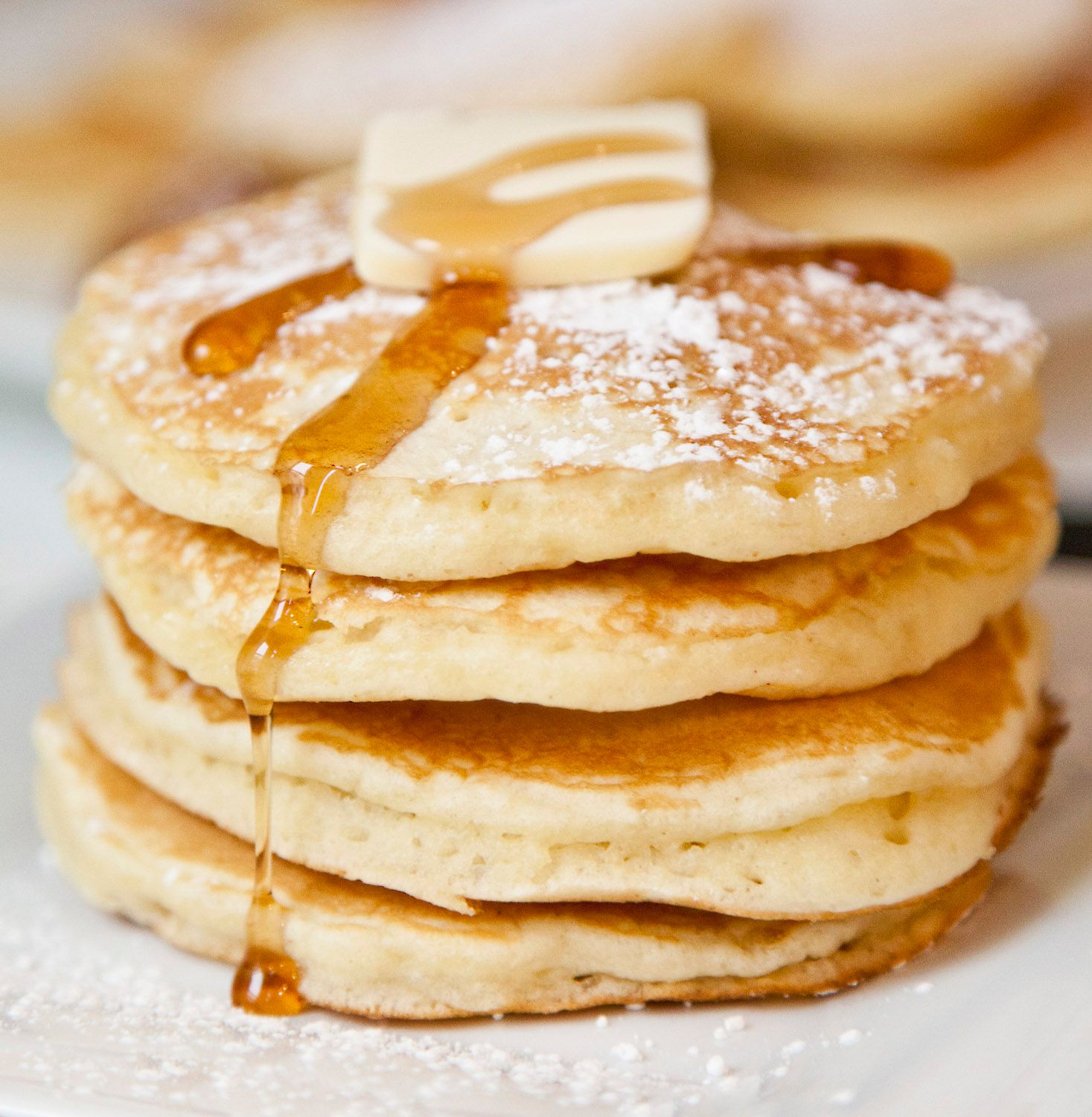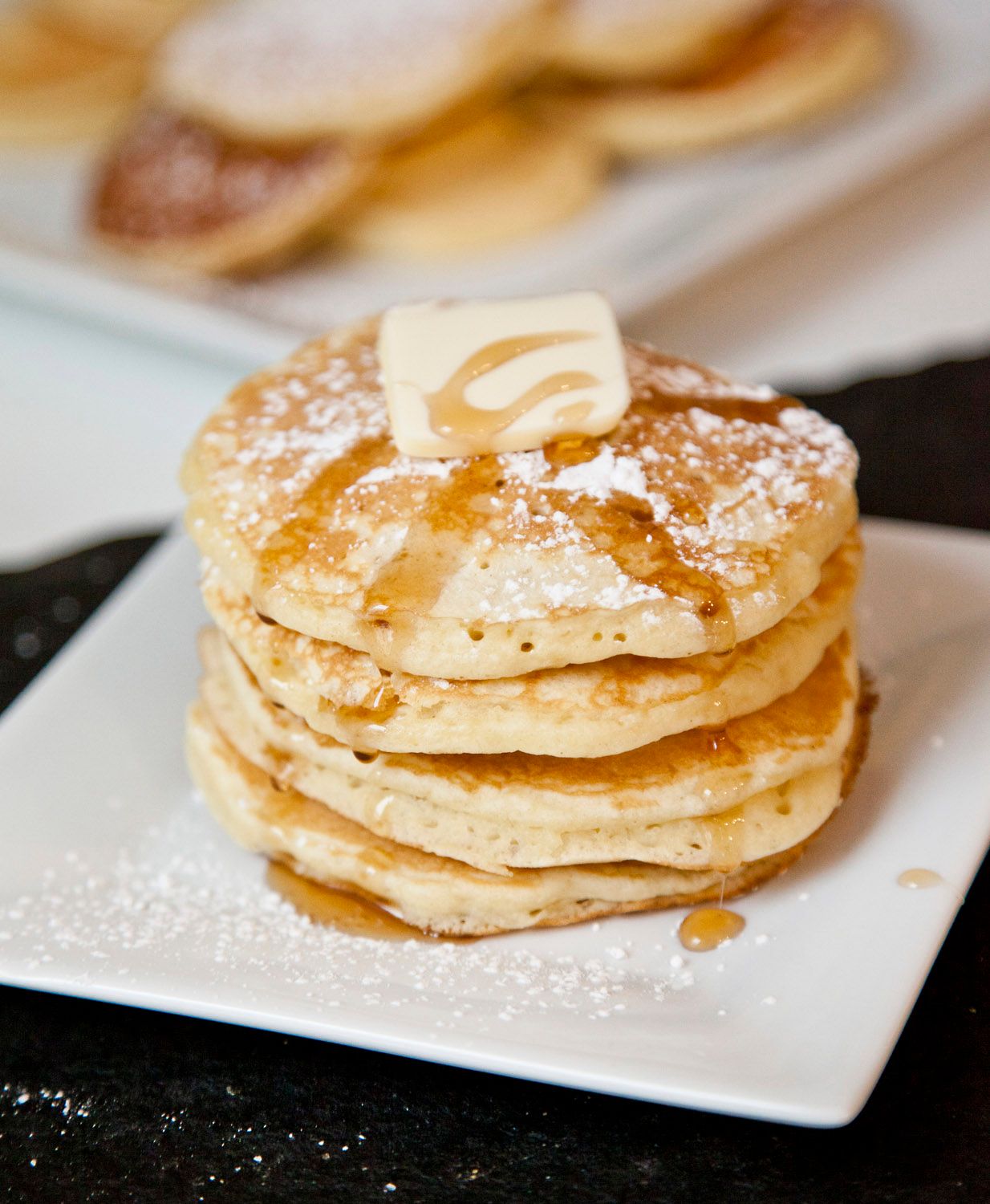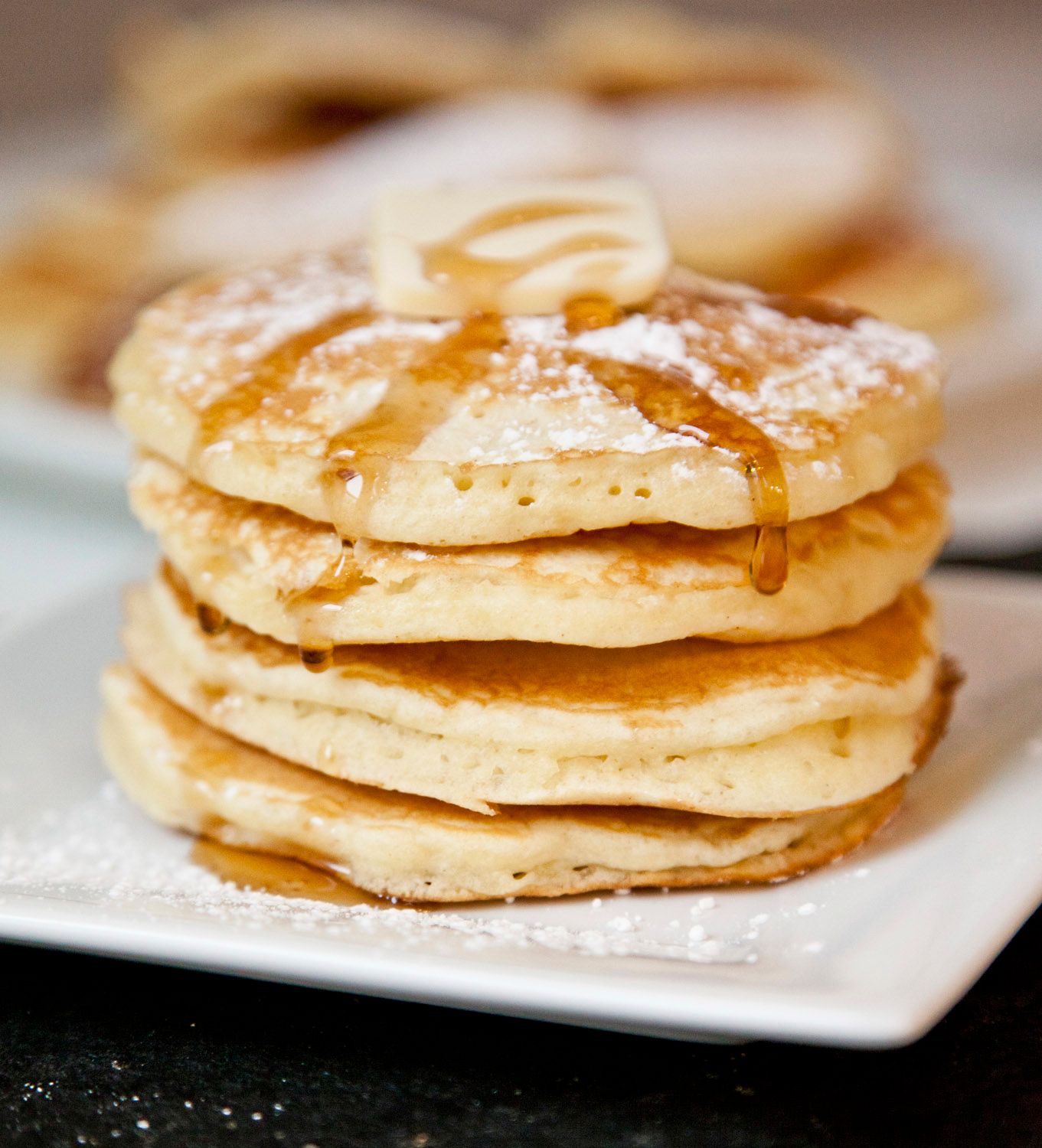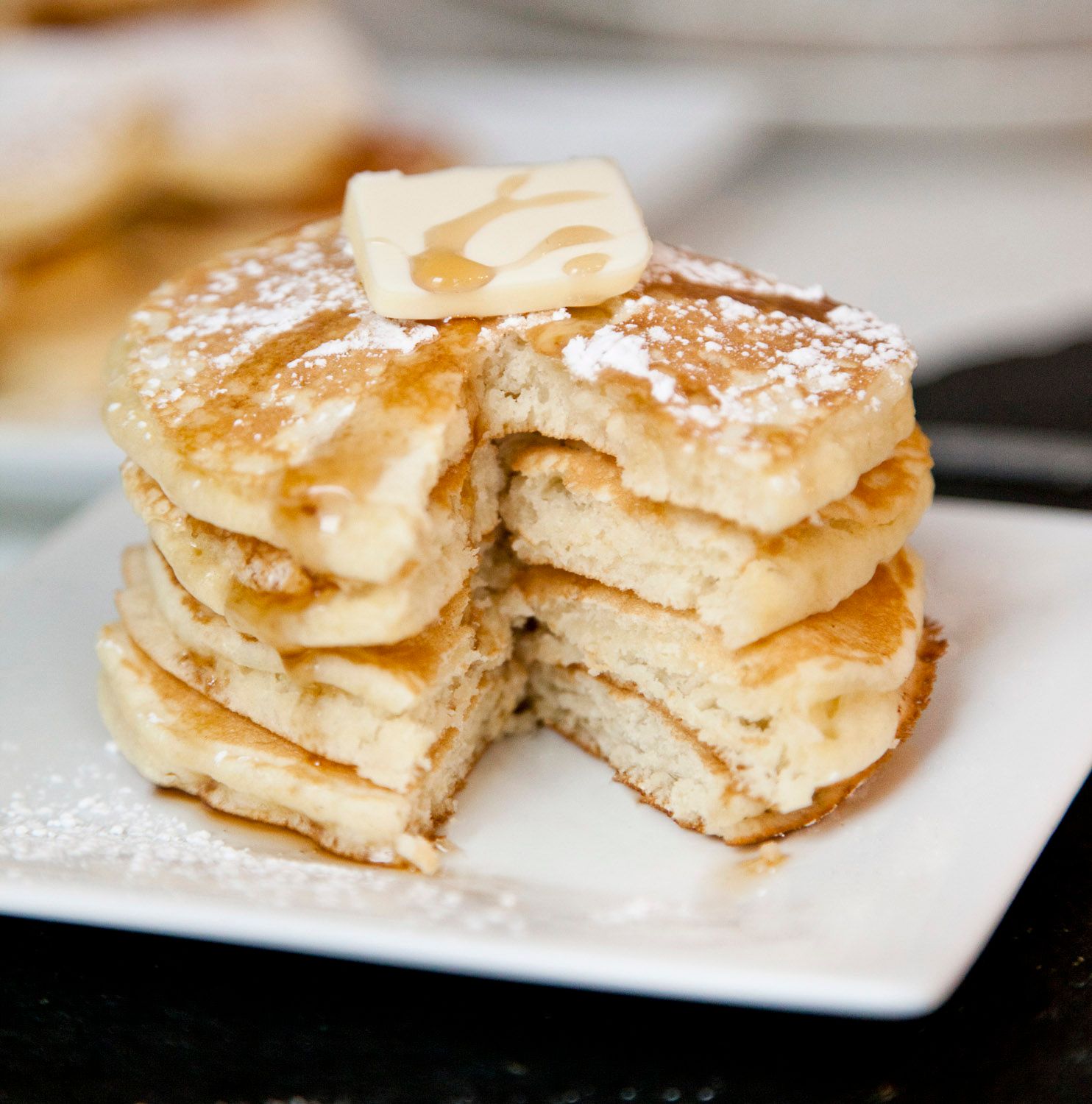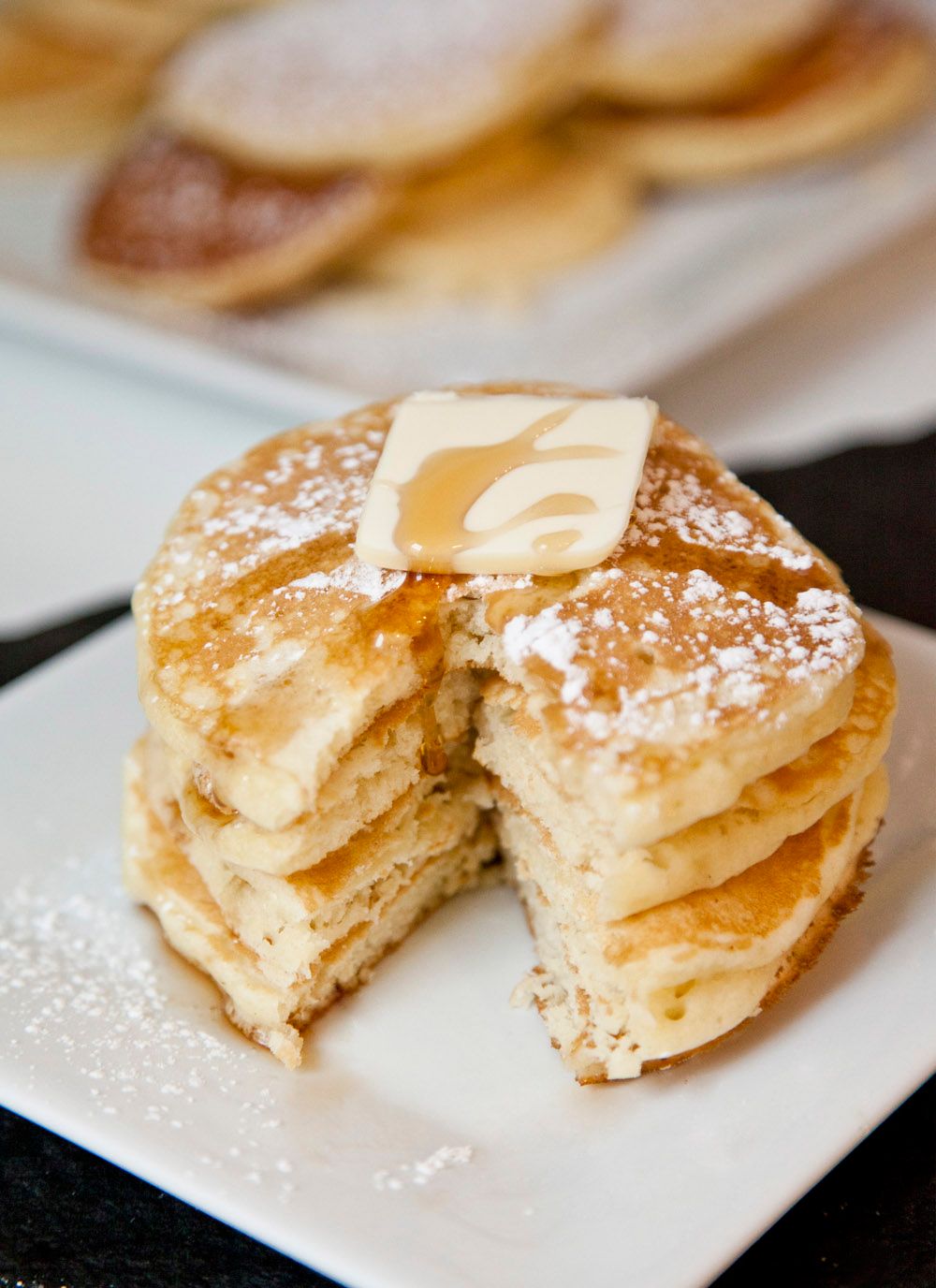 Fluffy Homemade Pancakes
Prep Time
---
10 Minutes

Cook Time
---
15 Minutes

Total Time
---
25 Minutes

Yield
---
Makes 15 Pancakes

Ingredients
1.5 Cups All Purpose Flour
3 1/2 teaspoons Baking Powder
1/2 teaspoon Salt
1/4 cup Granulated Sugar
1 1/4 cups Whole Milk
1 Egg
3 Tablespoons Butter, melted & cooled
1 teaspoon Vanilla
---
Directions
In a microwave safe bowl, melt your butter. Allow the butter to cool completely.
In a large bowl, whisk together your flour, baking powder, salt and sugar.
In a small bowl, whisk together your milk, egg, cooled butter, and vanilla.
Pour the milk mixture into the flour mixture and stir to combine. It may be a little lumpy, and that's ok!
Heat up a gridle, or flat top over a medium high heat. Once heated up, lower to a medium heat and if needed, grease the surface with a little butter. Pour about 3 Tablespoons of batter onto the gridle - spacing each pancake at least 2 inches apart.
Cook the pancakes until you start to see bubbles forming. At that point, flip your pancakes over and cook until the pancakes are firm to the touch and are a golden brown on both sides.
Serve warm with butter, powdered sugar, syrup, whipped cream, fruit, or whatever you enjoy most!