Being a new mom with very little time, I have been on a quest for quick, healthy and delicious dinners to make for my hubby and me. I know way too many people who are in a rush at night whether it's after work or trying to wrangle the kiddos, and they wind up sacrificing a healthy home cooked meal for something quick and usually not so nutritious. This Salmon dish is the perfect meal for someone with very little time to cook, but who wants to eat healthy and quickly! You probably already have all of the seasoning ingredients at home already, so all you need to do is get the fish! I have also made this dish topped with minced shallots before baking, which is delicious.
And a shout out to my dad who introduced me to the Dijon marinating method – it's tasty and helps keep all the other ingredients on the salmon!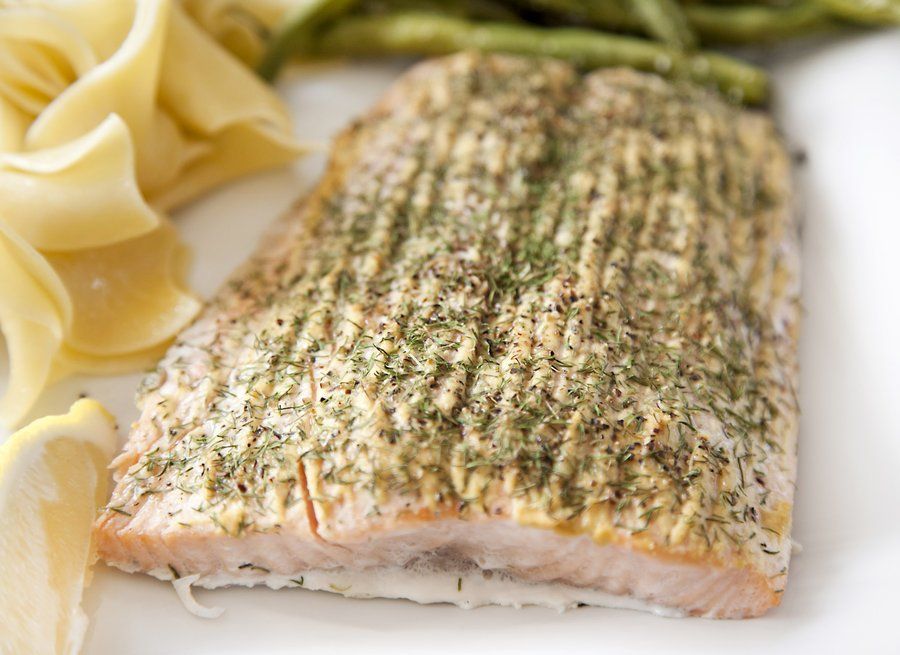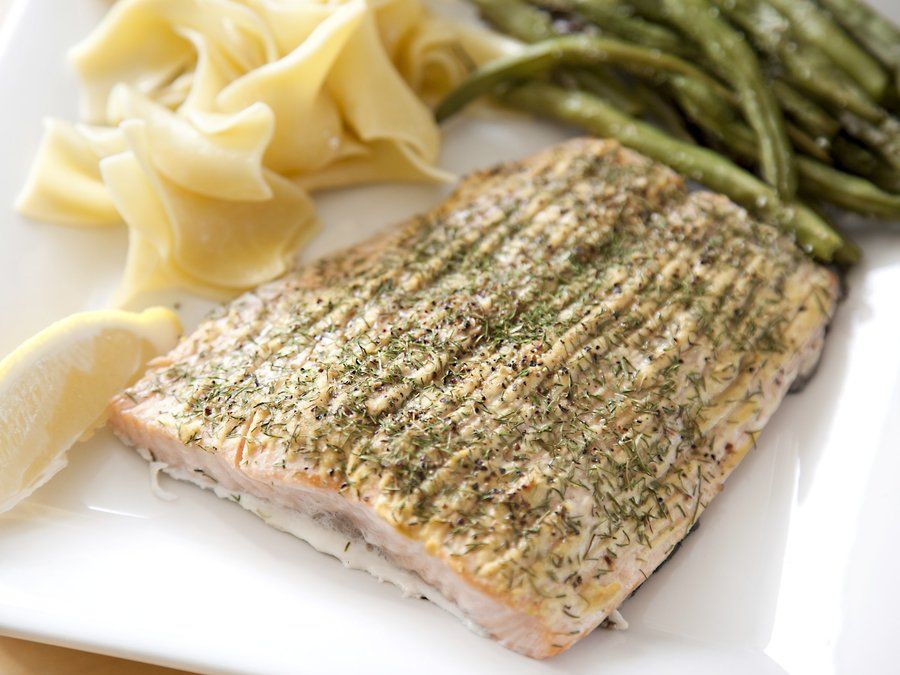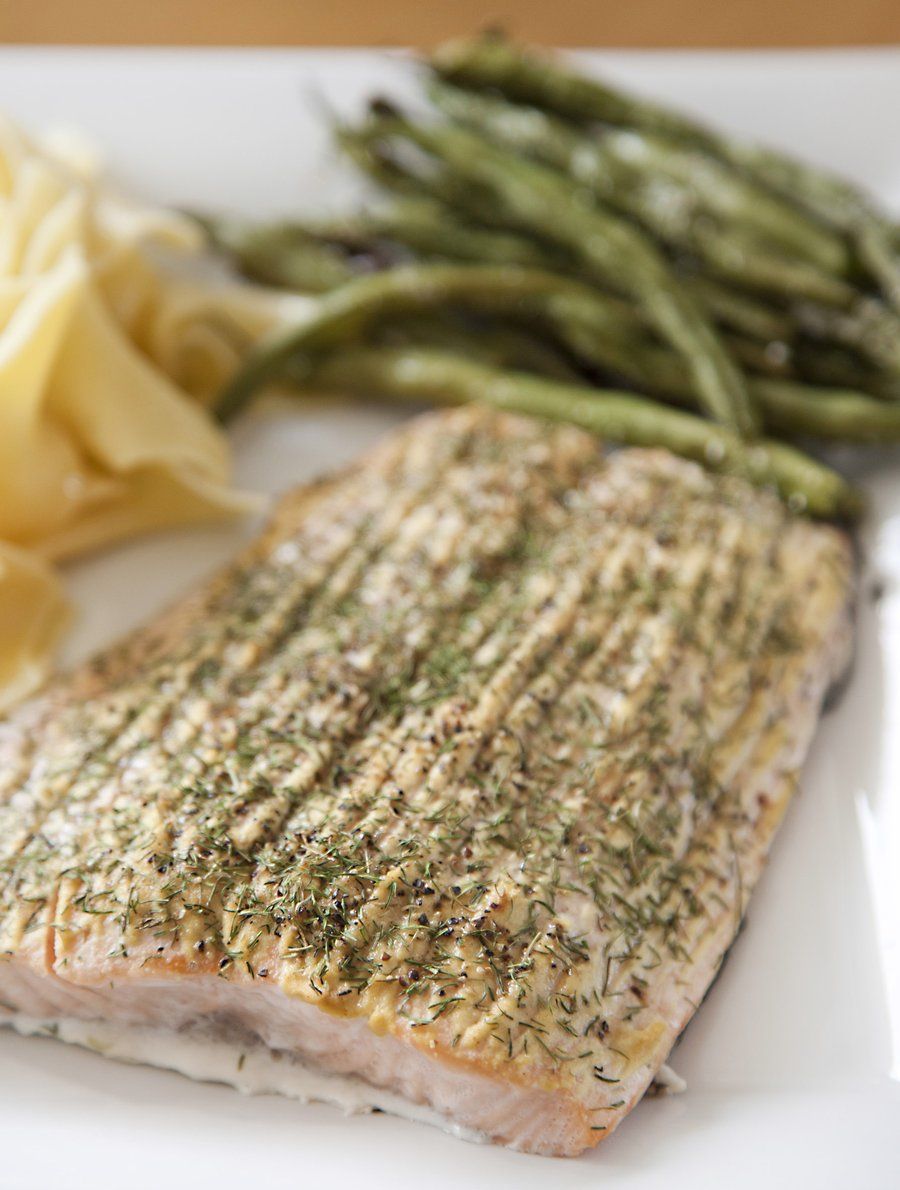 Easy Dill & Dijon Salmon
Prep Time
---
2 Minutes

Cook Time
---
20 Minutes

Total Time
---
22 Minutes

Yield
---
Serves 2

Ingredients
1 1/4 lbs Salmon (Skin on, bones removed, cut into 2 pieces)
1 Teaspoon Dijon Mustard
1/2 Teaspoon Dried Dill
1/4 Teaspoon Black Pepper
Salt
Lemon (Cut into wedges for serving)
1/4 Teaspoon Garlic Powder
---
Directions
Preheat your oven to 400 degrees. Line a baking dish with tin foil and place your salmon, skin side down on the foil.
Using a fork, spread the dijon mustard on the salmon in an even thin layer. Top with Dill, Garlic Powder, Pepper and a little bit of salt.
Bake for 15-20 minutes (depending on thickness of salmon). Serve with a lemon wedge.