When I first started blogging (long before attending culinary school), I taught myself how to cook by constantly experimenting. One of my favorite types of cuisine to experiment with was Indian food because of all the great spices and flavors you can play around with. I have always loved Indian food (and Indian culture for that matter)…and one of the first things I bought myself for my newfound love of cooking 7 years ago was a Masala Dhaba (pictured below). A Masala Dhaba is a little tin that contains all the major Indian Spices one needs to create authentic Indian food. Coriander, Cumin, Cumin Seeds, Turmeric, Garam Masala, Curry, and Fenugreek Seeds are what I keep in my Masala Dhaba, fresh and ready to be used!
Since I tend to use so much of these spices I buy them in bulk, and keep them in my freezer to keep fresh – and as my Masala Dhaba runs low on any given spice, I just refill as I go to ensure the freshness in flavor of these ingredients.
This dish, Chana Masala, is great because it's made in 1 pan, it's vegetarian (but could be made by adding chicken if desired), and it's incredibly easy to make!
I served mine over Basmati Rice with a side of Baked Naan Bread (Indian Flatbread). I usually make my own naan from scratch – but last night I used Trader Joe's Frozen Naan which you heat up in the oven for 2 minutes and it's delicious!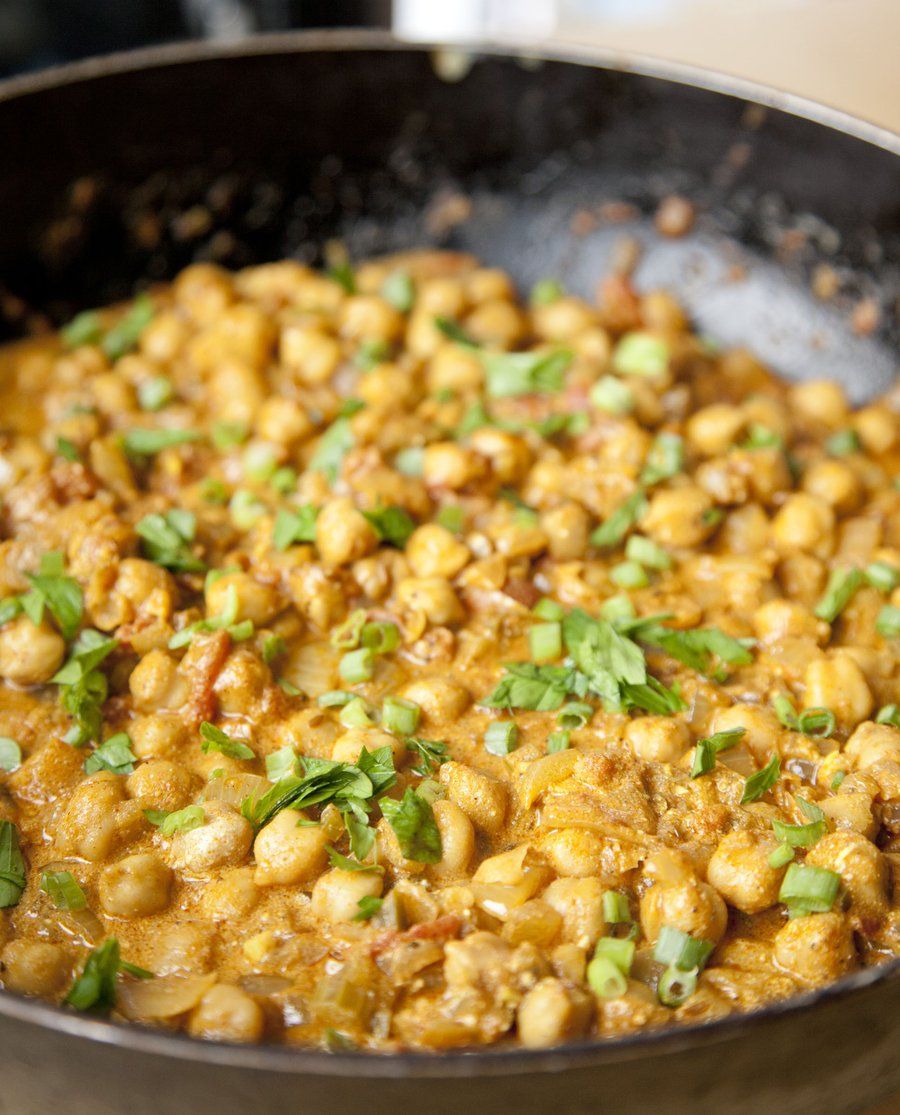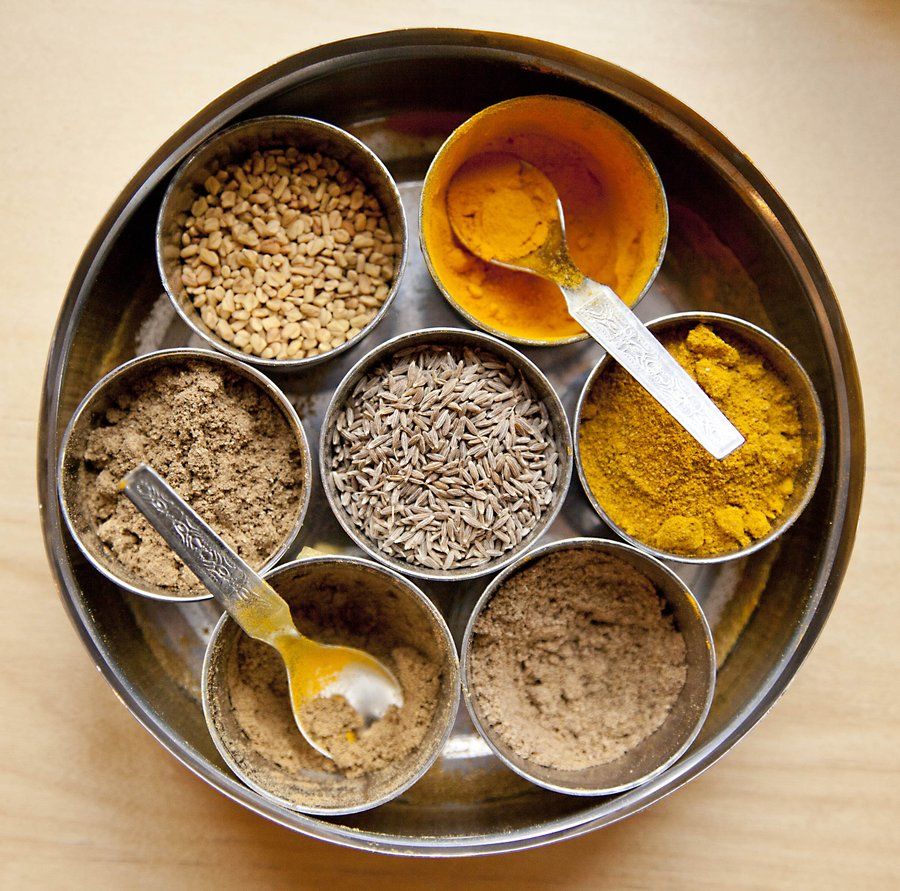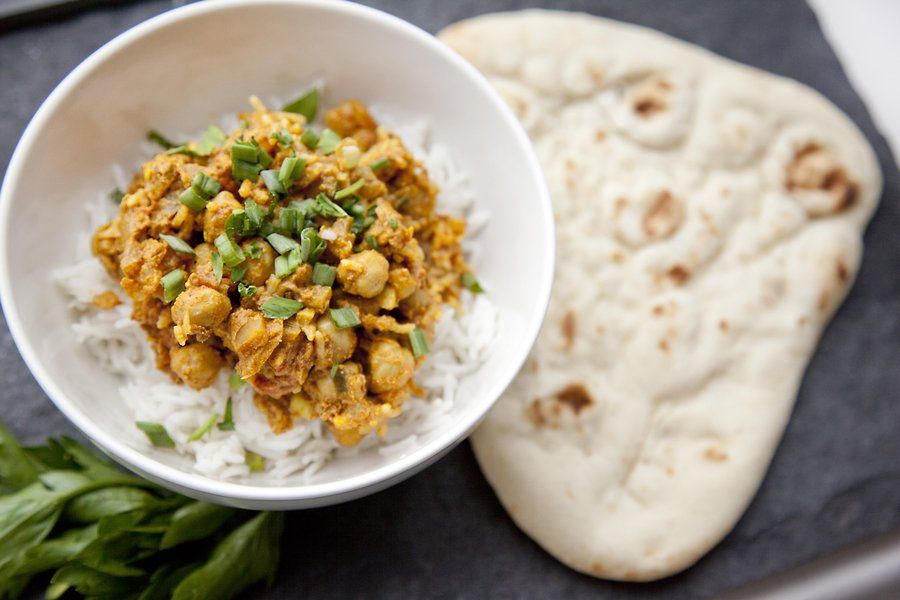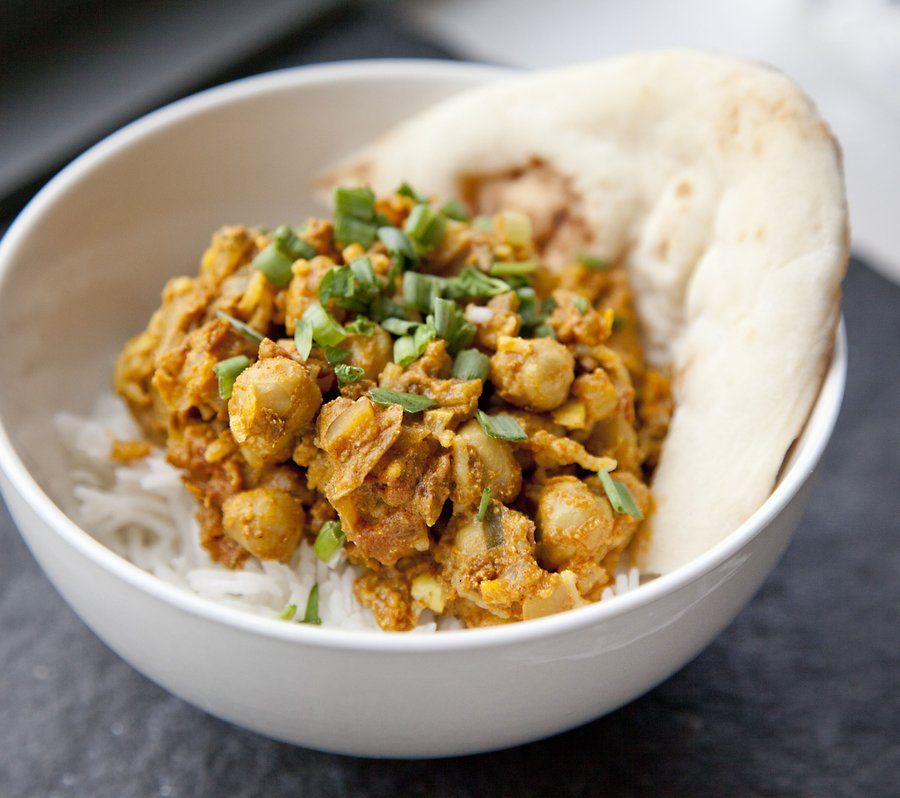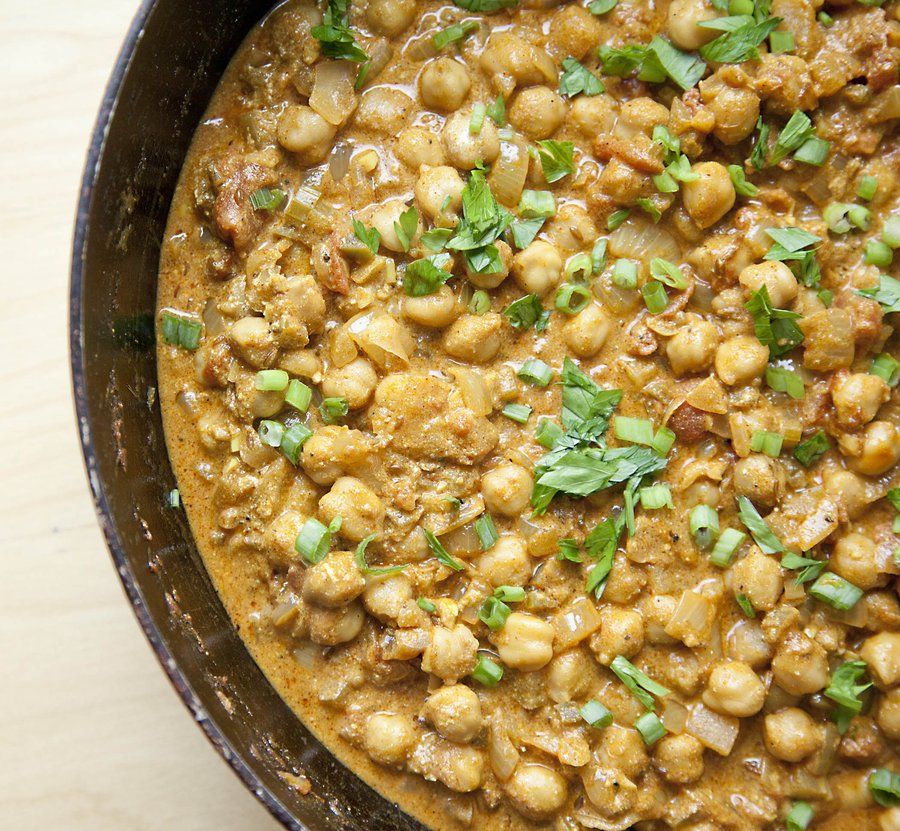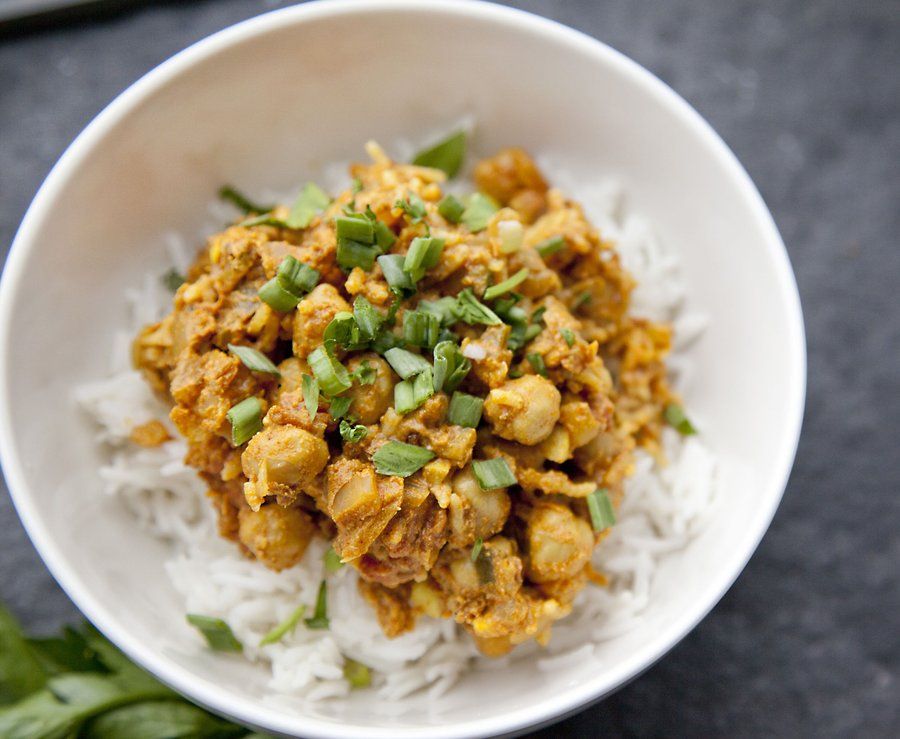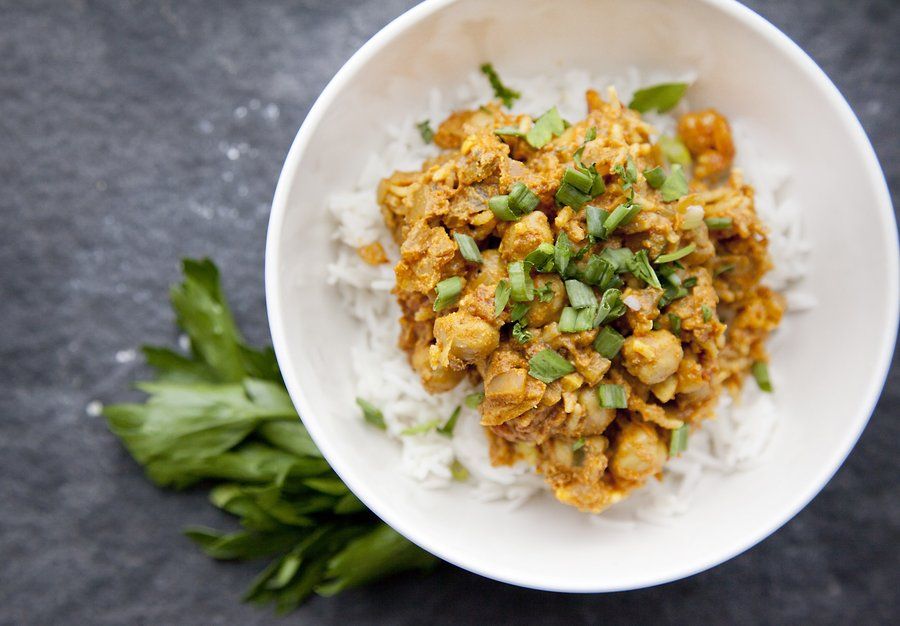 Chana Masala
Prep Time
---
5 Minutes

Cook Time
---
30 Minutes

Total Time
---
35 Minutes

Yield
---
Serves 4

Ingredients
2 T Salted Butter
1 Tablespoon Canola Oil
1 Onion (diced small)
1 Celery Stalk (diced small)
1 Jalapeno (minced)
2 tsps Garam Masala
2 tsps Paprika
2 tsps Cumin Powder
2 tsps Cumin Seeds
2 tsps Coriander
1 Teaspoon Turmeric
1/4 Teaspoon Black Pepper
4 Garlic Cloves (minced)
2 Cups Whole Peeled Tomatoes (from a can)
1 Cup Vegetable Stock (divided - you may not need it all)
2 15 oz Can Garbanzo Beans (drained and rinsed)
3/4 Cup Sour Cream
Salt (to taste)
---
Directions
Heat up a large sauté pan and add your butter and canola oil. Once hot, add in your onion, celery, jalapeño and spices. Cook over a medium heat for about 5-8 minutes.
At this point, add in your garlic, whole peeled tomatoes and 1/4 cup of your stock. Bring to a simmer, and cook, stirring frequently. As the stock starts to get soaked up, add a little more at a time. After simmering for about 15 minutes (with frequent stirring), add in your chickpeas and cook til they're cooked through (again, add stock as you go to keep it the desired consistency - not too liquid, but not dry).
Turn off the heat and mix in your sour cream. Taste and season with a decent amount of salt (at least 1 teaspoon).
Serve over Basmati Rice with a side of Naan Bread. Optional: top with scallions and parsley for color.