If I had to use one dish to describe me as a chef, it would be the Pierogi.
I am absolutely obsessed with all things pierogi, so much so that I have made it my culinary mission in life to create various forms of pierogies for the world to enjoy.
I have made the Classic Pierogi, the Lobster Pierogi, and the Buffalo Chicken Pierogi so far (all of which are amazing and delicious).
Today, I made the Bacon Cheddar Pierogi.
BOOM.
This may actually be the best Pierogi I have made thus far.
I use the same dough recipe for all my pierogies because it is utter perfection – and the filling of mashed potatoes, cheddar cheese, and smoky bacon just knocked this one out of the park!
This is great for breakfast, lunch or dinner…. It's also great for Sunday Football parties, Thanksgiving, Christmas, a random Monday night, whatever!
Try out your own combos of fillings and let me know about them!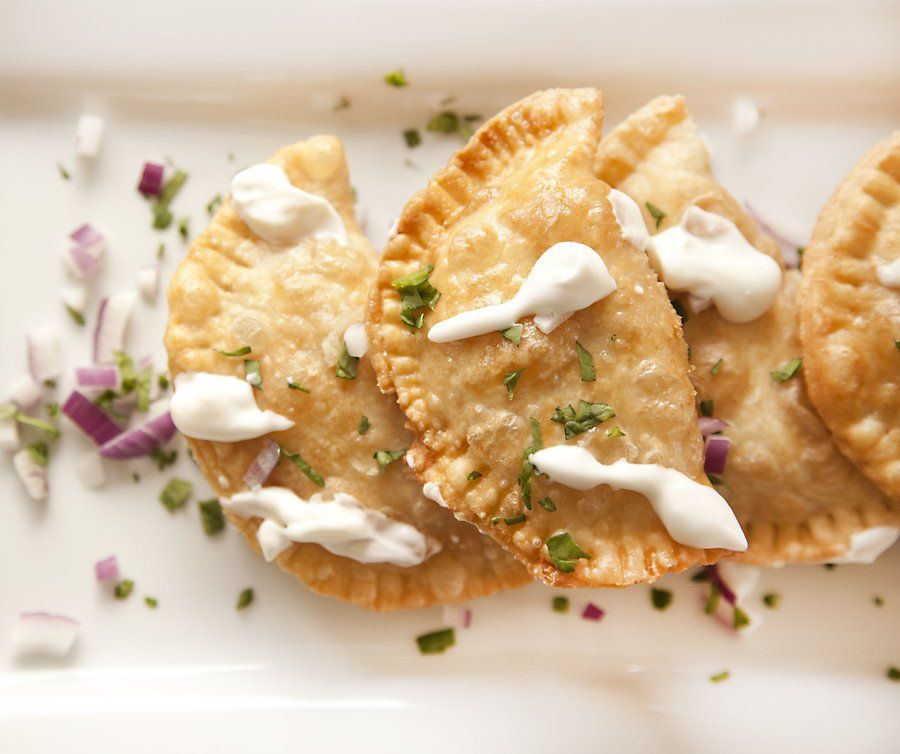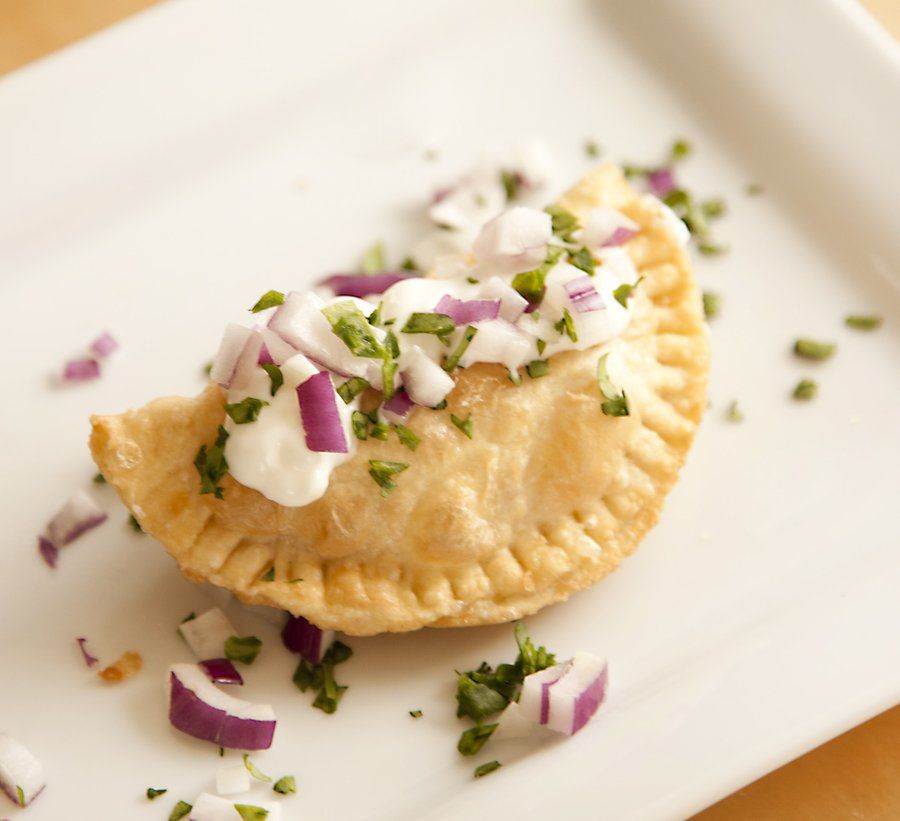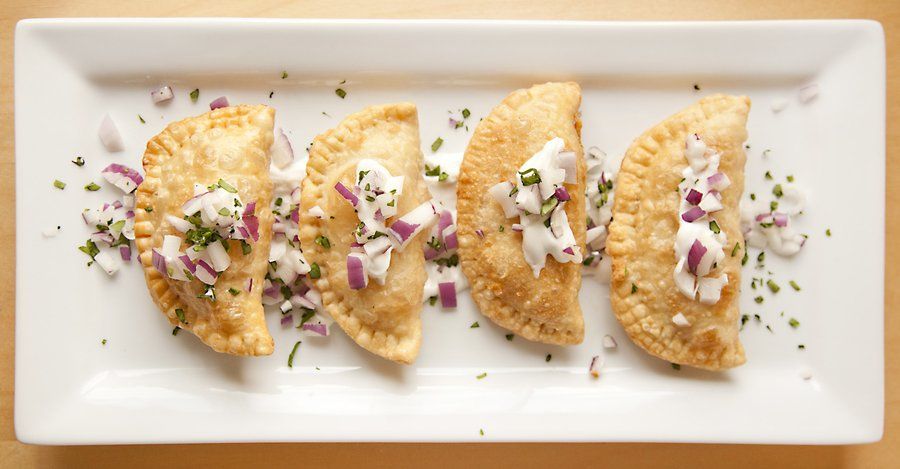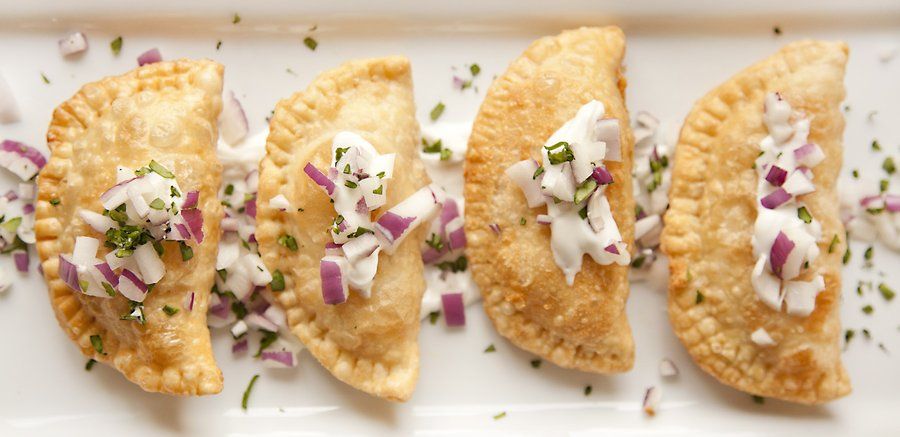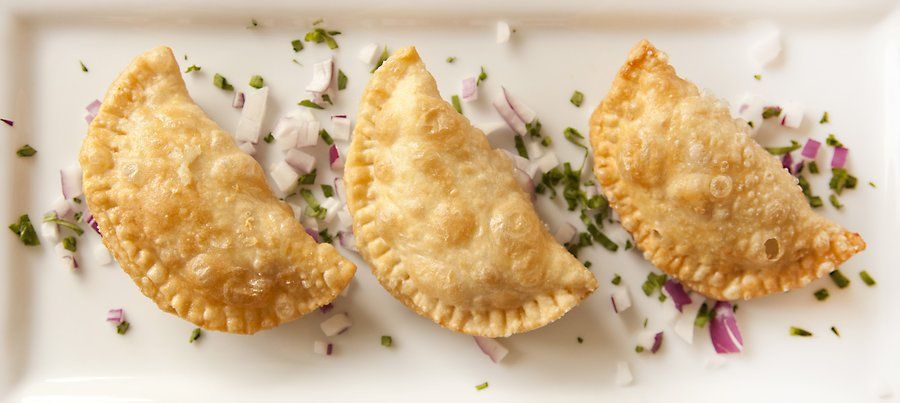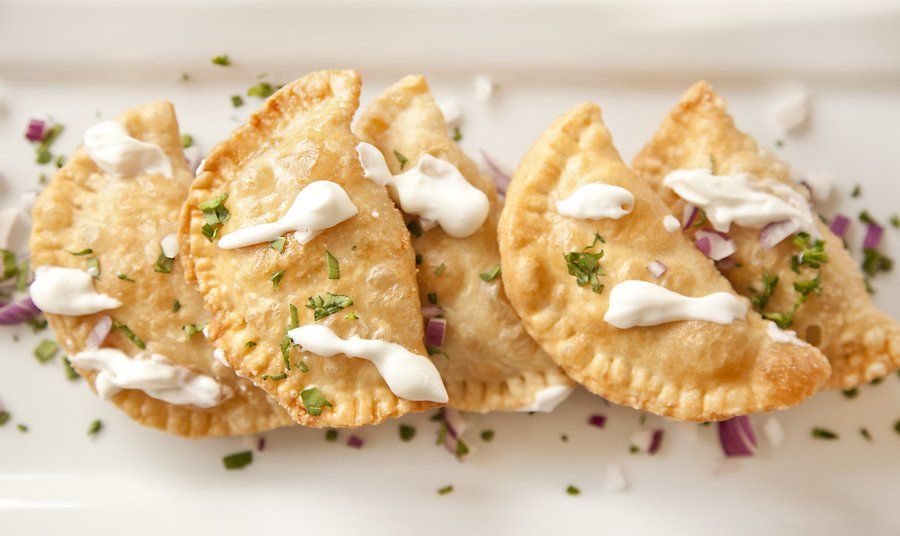 Bacon & Cheddar Pierogies
Prep Time
---
40 Minutes

Cook Time
---
30 Minutes

Total Time
---
1 Hour 20 Minutes

Yield
---
Makes 15 Pierogies

Ingredients
14 oz Potato (about 1 large potato)
3 T Salted Butter
3/4 Cup Cheddar Cheese (shredded)
1 Tablespoon 2% Milk
1/4 Teaspoon Black Pepper
8 Slices Bacon (cooked and chopped up)
1/3 Cup Scallions (sliced thin)
Sour Cream (for serving)
Red Onion (diced small, for serving)
---
Directions
Peel and cut up your potatoes into inch sized cubes. Boil in heavily salted water until fork tender. Drain water and mash potatoes in the same pot you cooked them in.
While your potatoes are still piping hot, add in your butter, cheddar, milk, black pepper, bacon and scallions and mix together until fully incorporated.
For assembly: Roll out your dough (recipe above) on a non-stick surface, and with a 4 inch diameter circle cookie cutter, cut out pierogie circles. Have a bowl of water on the side. To your dough, with your finger, add some water to the edges. Put about 1-2 tablespoons of your filling into the center of your dough. Fold one edge over to the other to form a half circle and press the edges together. The water is necessary to help seal the dough together. Repeat this process until all the dough is used up.
To Cook: In a large pot, bring 2-3 quarts of water to a boil (you want enough water in your pot so that you have about a 3-4 inch depth of water in your pot). Add in your pierogies to the boiling pot. You may need to do this in a couple of shifts depending on how large your pot is. Once the pierogies start rising to the surface of the water, they're done cooking and can be removed with a slotted spoon, and placed on a plate. Cook all the pierogies like this and set aside on a plate.
In a large pot - add enough canola oil so there's 3-4" of depth. Heat the oil to 360 degrees, and in batches, deep fry your pierogies until golden brown. Remove from the oil with a slotted spoon and place on a plate lined with a paper towel to sop up the excess oil.
Serve hot with Sour Cream and Red Onion.
Sara's Favorite Dough
Prep Time
---
10 Minutes

Total Time
---
10 Minutes

Yield
---
1 Sheet Dough

Ingredients
2 Cups Flour
1/4 Cups cubed Butter
3/4 Cups Sour Cream
1/2 tsps Salt
---
Directions
Mix all ingredients in a food processor fitted with a dough blade. Turn out onto a non-stick, lightly floured surface & then kneed.
Roll out to a 1/4 inch thickness