There comes a time in every Chef's life where you kind of go off the wagon from cooking beautifully plated, upscale food, and revert to insane and ridiculous forms of cooking.
This is how this dish was created.
A few years ago, my husband took me to the famous NYC Hot Dog joint, Crif Dogs, on the Lower East Side. This place serves up the closest thing to a "gourmet hot dog" (which kind of is an oxymoron) possible. They serve hot dogs topped with avocado, or wrapped in bacon, or they deep fry the hot dogs….they really experiment with all possibilities. So I decided to riff (or "crif") off that concept, and made a hot dog that appealed most to me:
A hot dog, wrapped in bacon, then wrapped in a tortilla, and deep fried.
I'll wait a minute for your mind to become un-blown.
Clearly this isn't a Weight Watcher's-friednly dish, but sometimes you just have to go insane and eat something so incredibly delicious, despite it's ability to potentially clog all of your arteries one at a time.
The best part of this dish was the combination of textures of the three elements together: the crunchy bacon, wrapped around a perfectly cooked hot dog, with a puffy and crispy tortilla exterior.
Get crazy with your combos - try adding cheese to the inside, use turkey hot dogs and turkey bacon if you're feeling bad about yourself, add in some sliced avocado, or hot sauce…the possibilities are endless!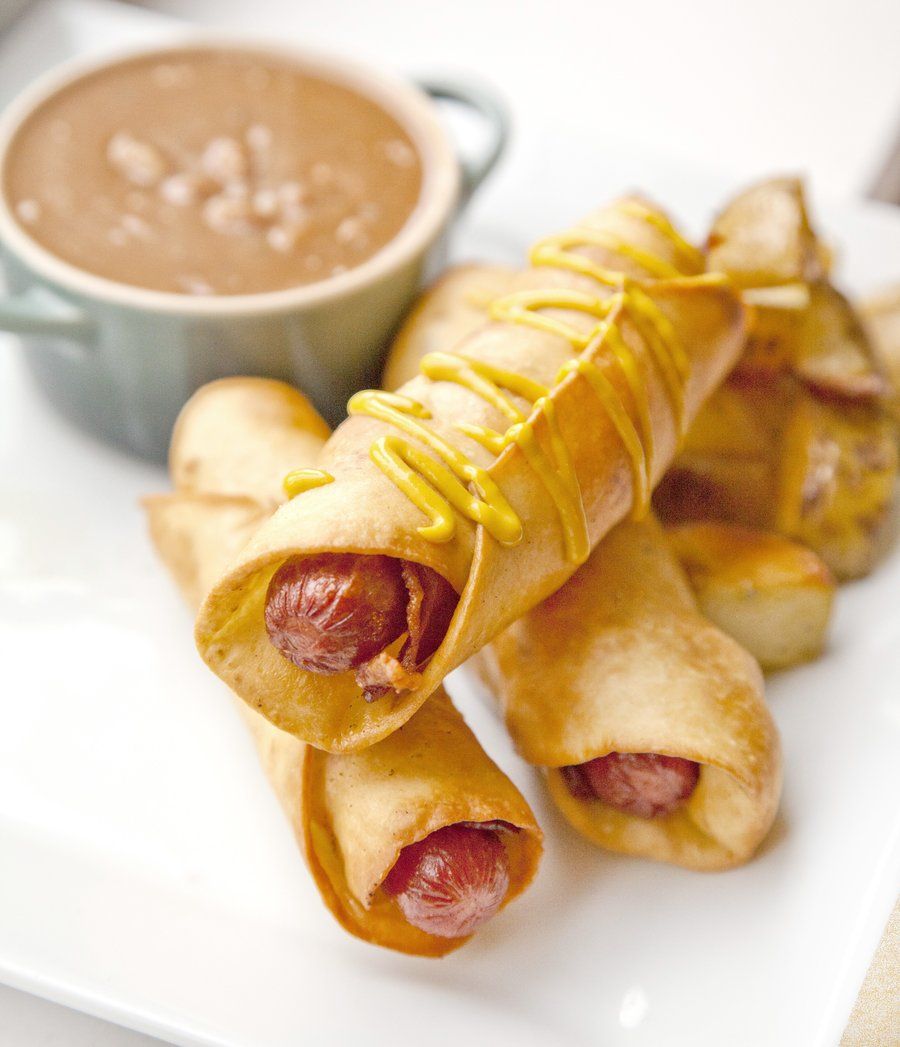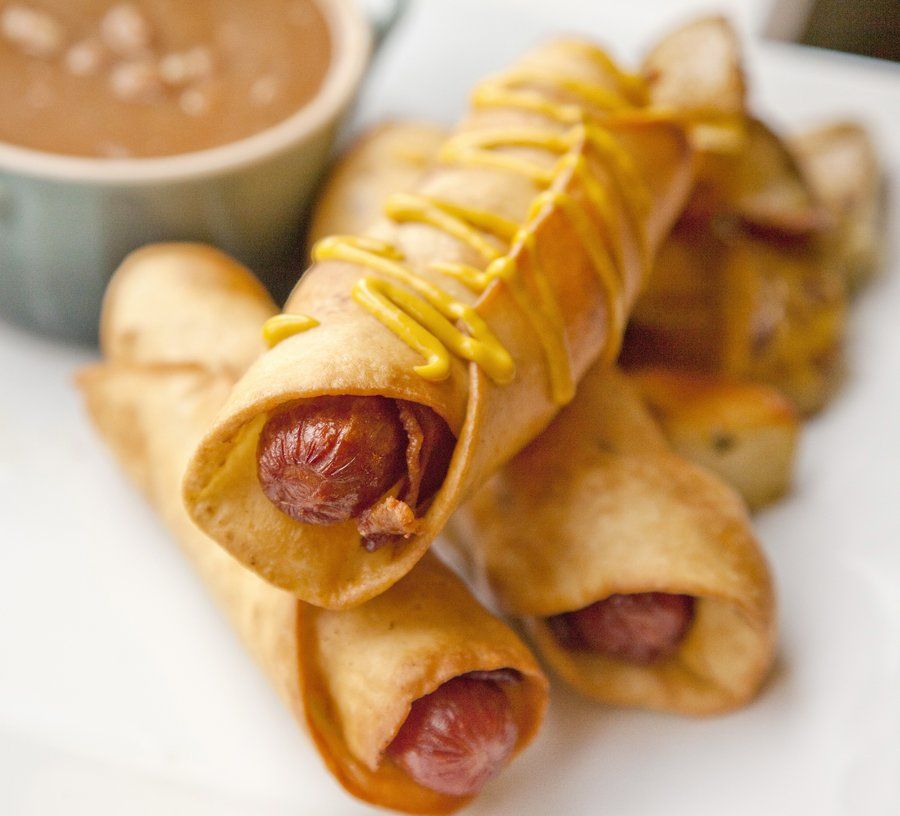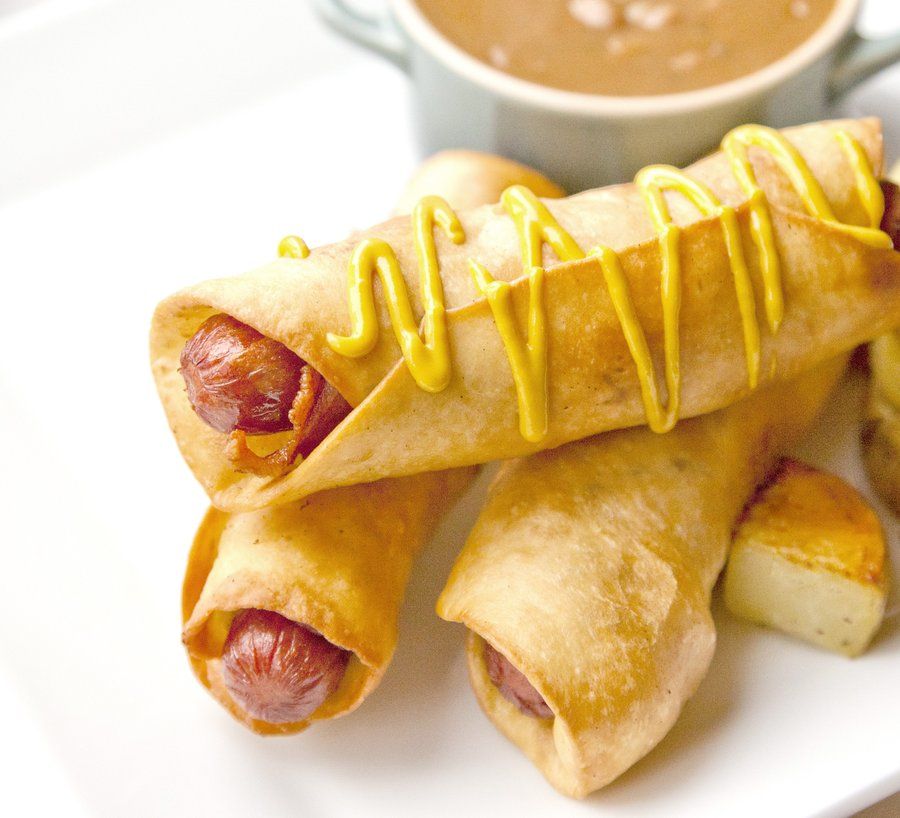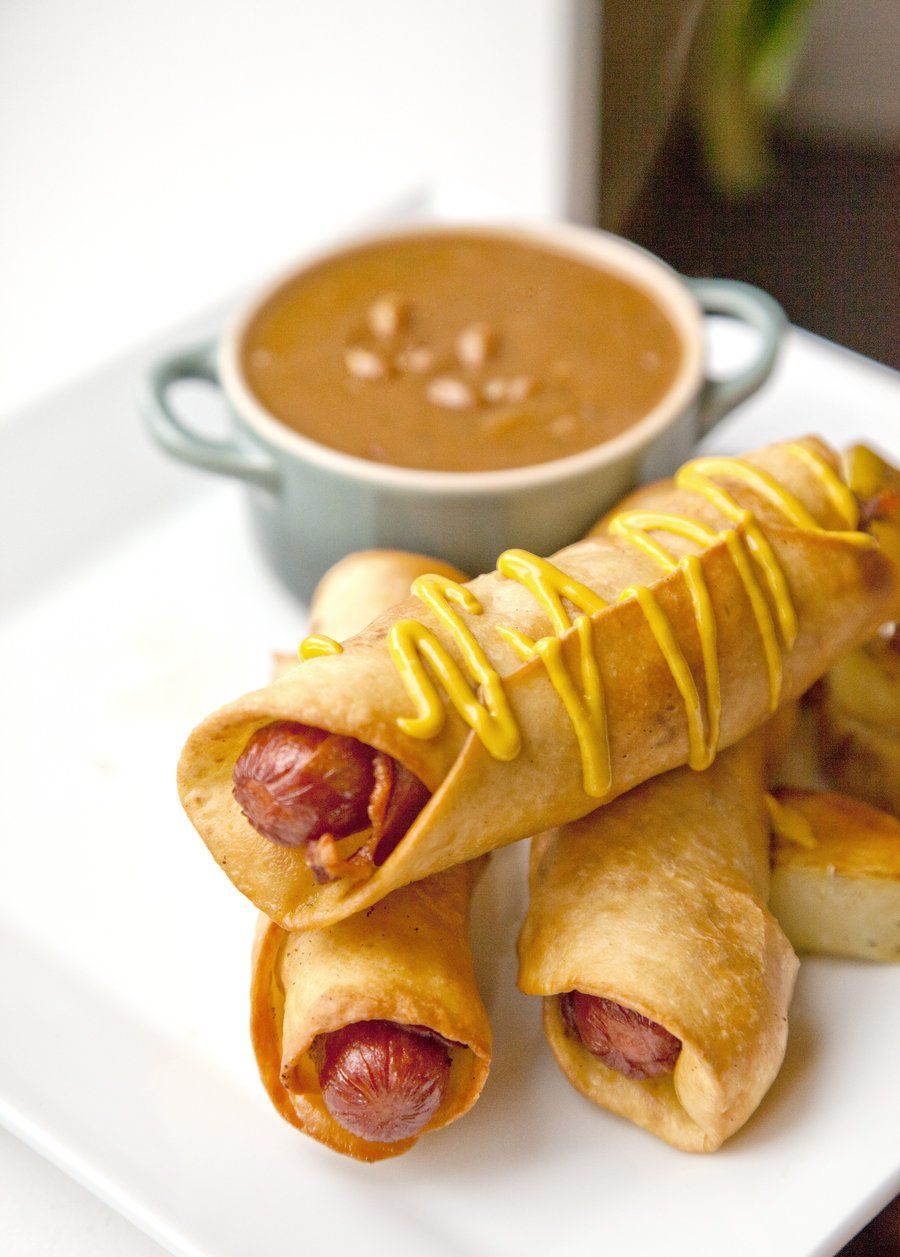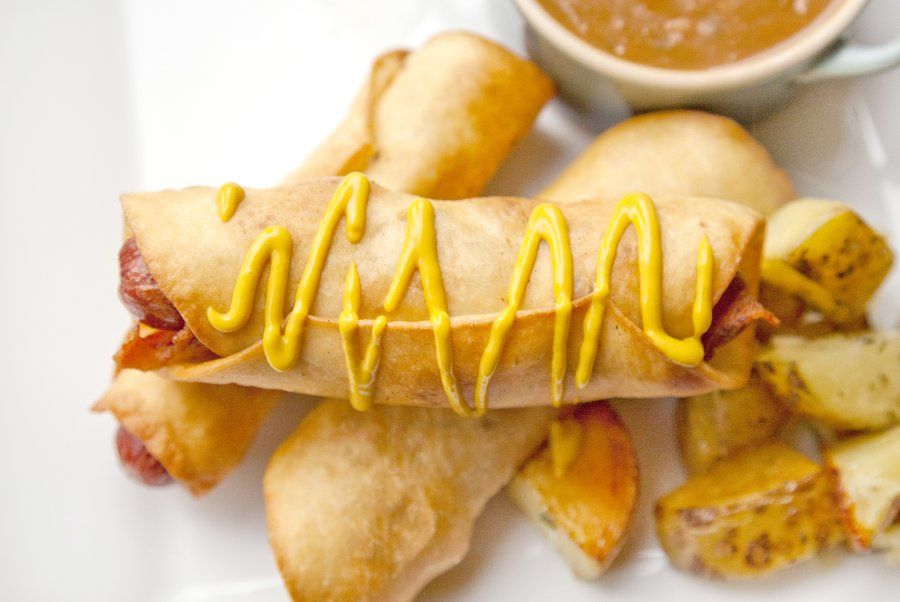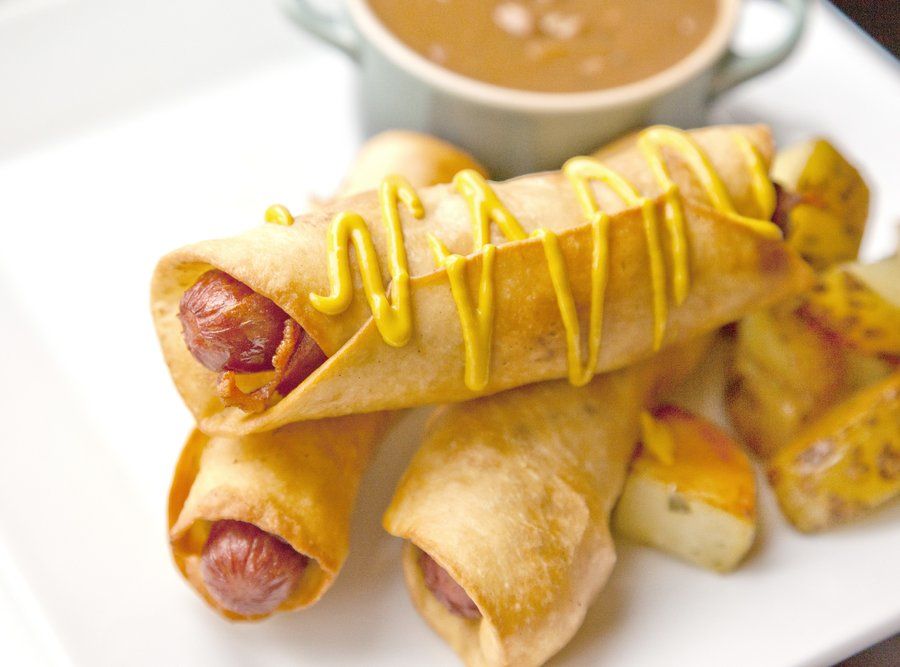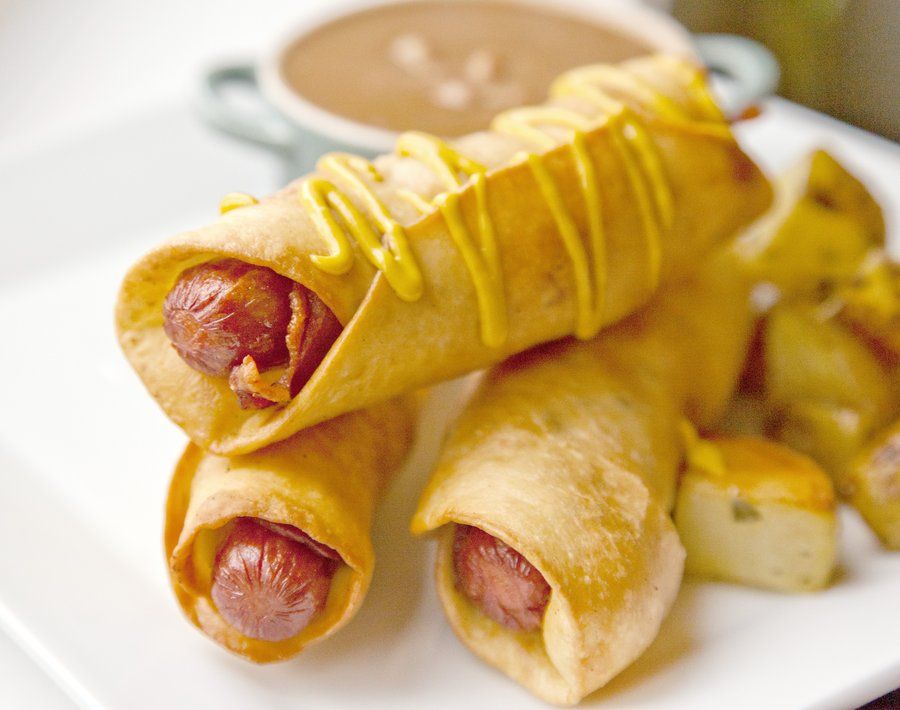 Deep Fried Bacon Wrapped Hot Dogs
Prep Time
---
15 Minutes

Cook Time
---
10 Minutes

Total Time
---
25 Minutes

Yield
---
Makes 8 Hot Dogs

Ingredients
8 Hot Dogs (cooked completely as per package's instructions)
16 Slices Bacon
8 6" Flour Tortillas
16 Toothpicks
Canola Oil (for deep frying)
---
Directions
Heat up a large pot of oil about 3 inches deep, to 360 degrees. While the oil is heating up, par cook your bacon in a pan (you want it somewhat cooked but still pliable). Lay the bacon on a plate lined with paper towels to drain and cool a bit.
Take out your hot dogs, and carefully wrap, two pieces of bacon, per hot dog around the dog in a spiral. While holding that together, wrap up the bacon hot dog in one tortilla - starting at one end of the tortilla, and rolling it tight around the hot dog. Secure the tortilla shut with 2 or 3 toothpicks. Continue this wrapping process with all of your hot dogs.
Once your oil is hot, drop 2 or 3 hot dogs in at a time. Cook for about 2-3 minutes or until golden brown. Remove the hot dogs from the oil and allow to drain on a paper towel lined plate. Serve hot with mustard.