For last night's Friday Pizza Night, I wanted to make a White Pizza but with some Spinach and fresh basil from my little herb garden. I decided to go with a 3-Cheese pizza, using Mozzarella, Parmesan and Ricotta. I used a fat-free ricotta, not because I am counting calories (clearly), but because the fat-free has a lot less moisture which is great when making a pizza to avoid a liquid mess on your dough.
To add a little fun - I topped the finished pizza with one of my favorite ingredients: Maldon Salt. Maldon is a flakey sea salt that pairs amazingly with ricotta cheese - definitely something to invest in and have in your culinary arsenal.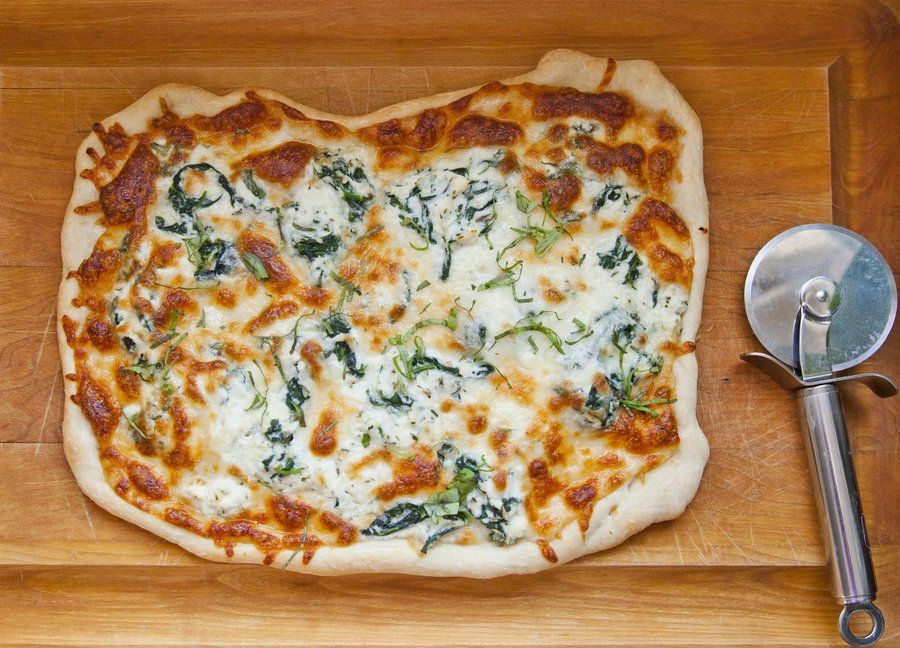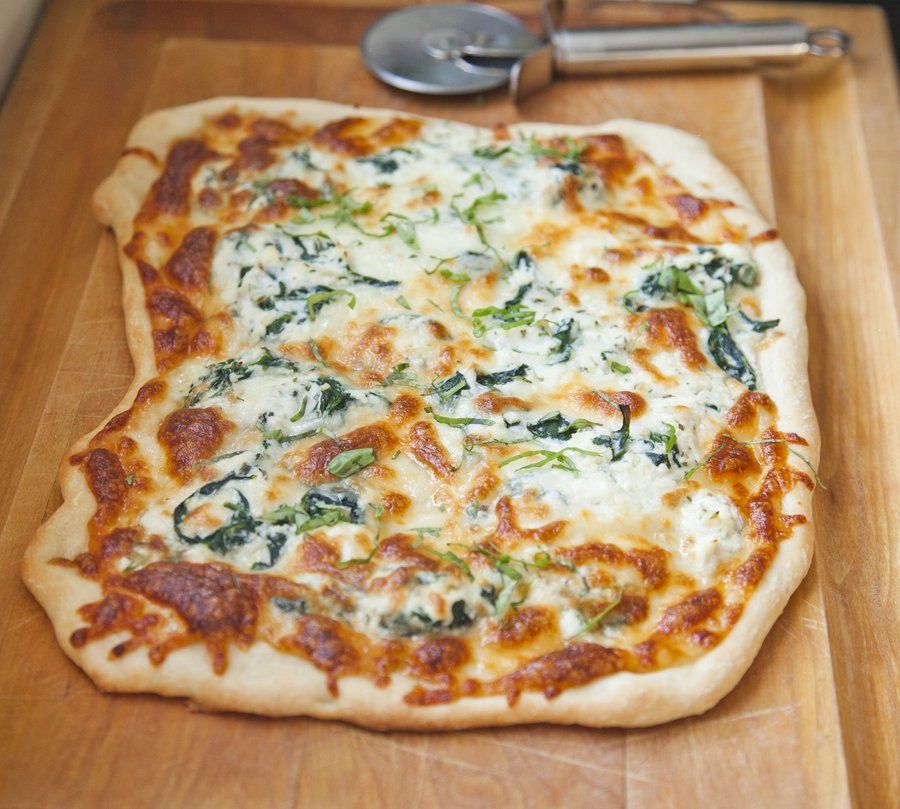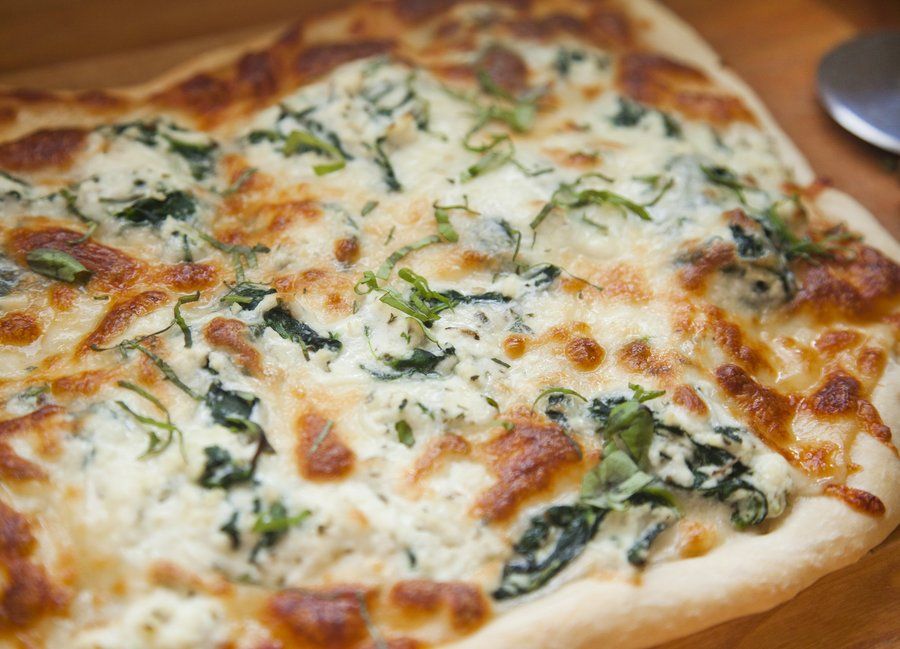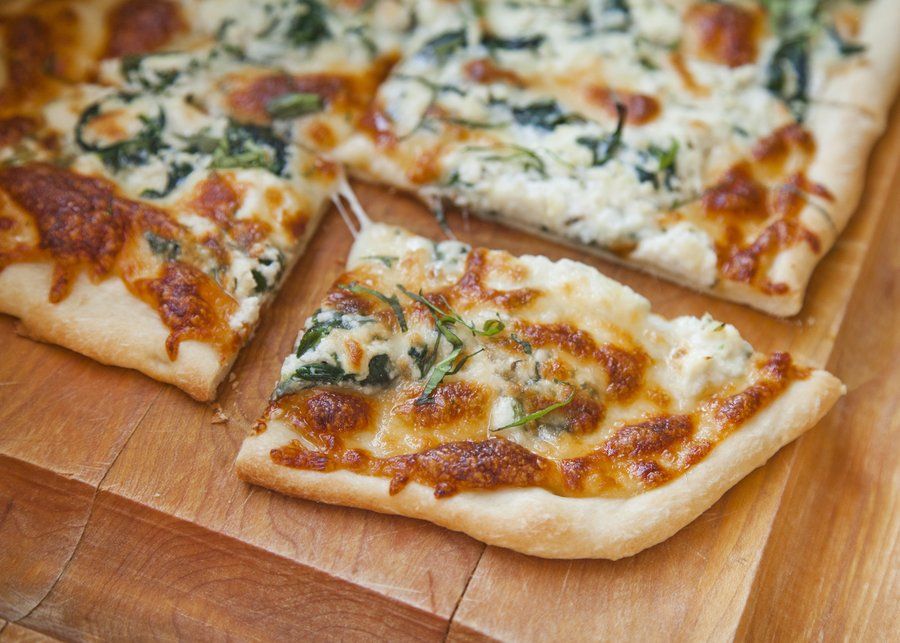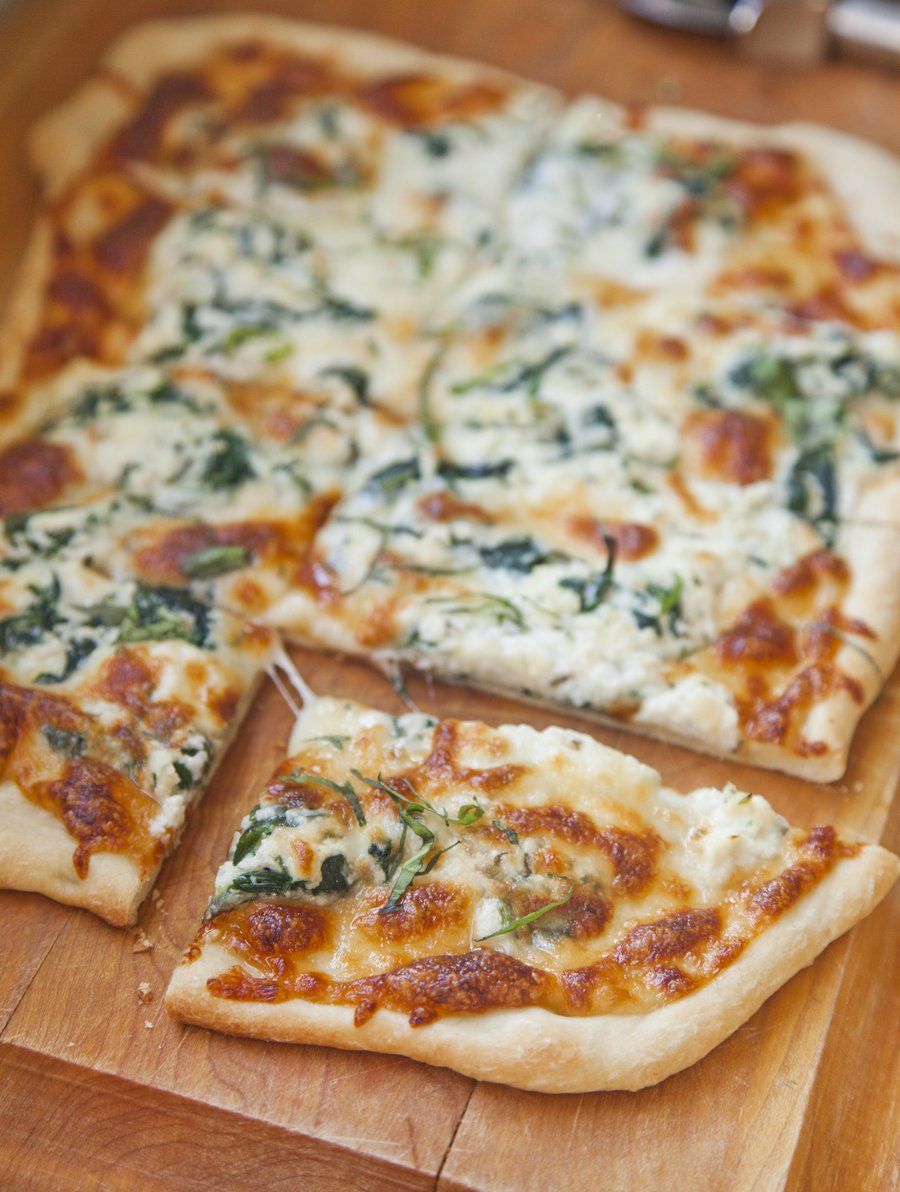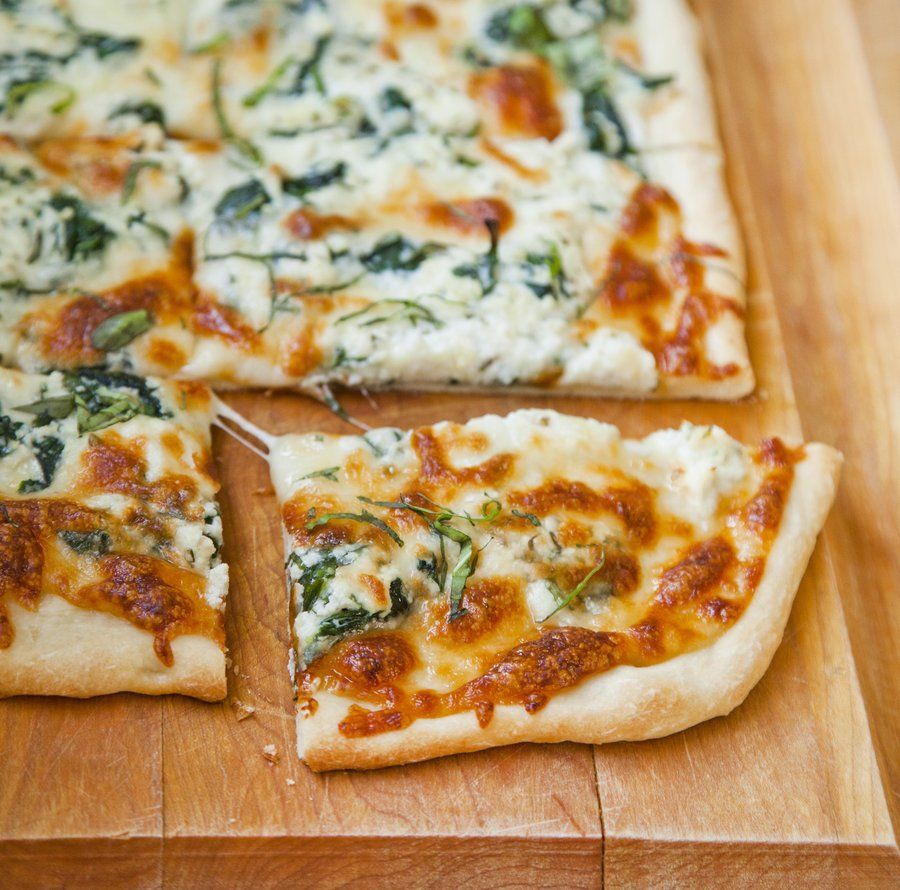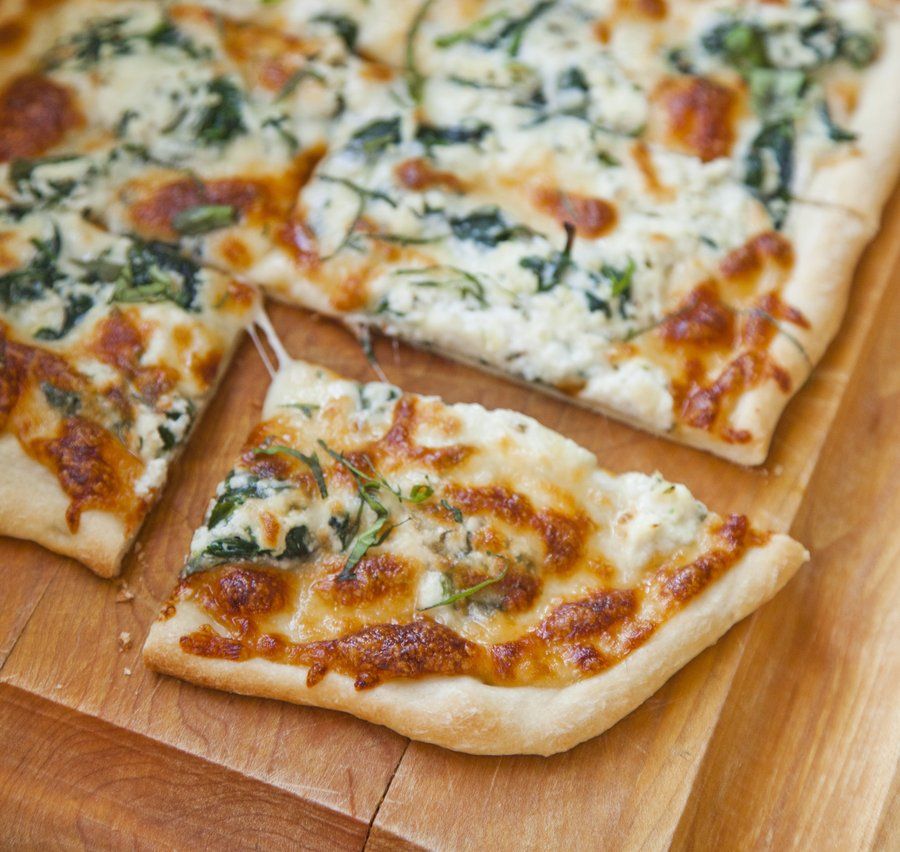 3-Cheese White Pizza with Spinach and Basil
Prep Time
---
15 Minutes

Cook Time
---
12 Minutes

Total Time
---
27 Minutes

Yield
---
Serves 2-3

Ingredients
1 Teaspoon Extra Virgin Olive Oil
6 oz Baby Spinach
2 Garlic Cloves (minced)
1 Cup Parmesan Cheese (grated)
15 oz Fat Free Ricotta
2 tsps Dried Oregano
16 oz Pizza Dough
2 Cups Mozzarella (shredded)
10 Basil Leaves (julienned)
Maldon Salt
---
Directions
Heat up your Olive Oil in a small saute pan. Once hot, add in your spinach and garlic and cook, tossing until the spinach has wilted. Season with salt and pepper and remove from heat. Place contents of the saute pan into a large bowl.
To that bowl, add in your parmesan cheese, ricotta cheese and oregano - mix together throughly.
Preheat your oven to 500 degrees with your pizza stone inside it. You can either make one large pizza or two smaller pizzas with this amount of dough. For the two smaller pizzas, just divide all the toppings in half.
Shape your dough into the size pizza you want - top with spoonfuls of the ricotta mixture, then sprinkle the mozzarella on top evenly.
Carefully slide your pizza onto the pizza stone in the oven and bake about 12-15 minutes until the cheese has melted and the crust is golden brown.
Remove from the oven and top with the fresh basil and some maldon salt. Serve hot.