Since I live in NYC, in a large apartment building, there's no such thing as having a Memorial Day BBQ in one's backyard....because my backyard is 6th Avenue. So I decided to create the BBQ flavors and tastes in my slow cooker, and pretend like I was having a BBQ (the things us New Yorker's do…sometimes I'm not sure wheather it's creative or pathetic...)
I decided to make a Slow Cooked WHOLE Chicken, something I've never tried before. Usually I will just slow cook parts of a chicken, but like any cooking, when you cook something on the bone, you elicit so much more flavor. With that being said, I also added to the flavor by using this awesome Marinade and Injector. Stubb's Marinade and Injector come sold together - it's like a doctor's syringe, that you fill with the marinade and then inject into whatever meat you're cooking. I must admit, it was super fun to play Doctor Sara for a few minutes and inject my chicken like it was a sick patient in need of a chipotle blood infusion.
With this slow cooked chicken, I paired it with my own Homemade BBQ Sauce (recipe below) - but feel free to pair it with your favorite sauce (not to keep plugging Stubb's, but they have one of my favorite BBQ sauces as well). I topped all this BBQ-ness with some thin sliced avocado and sandwiched it between two slices of my favorite bread (try Sourdough, Pane Tuscan, Ciabatta….)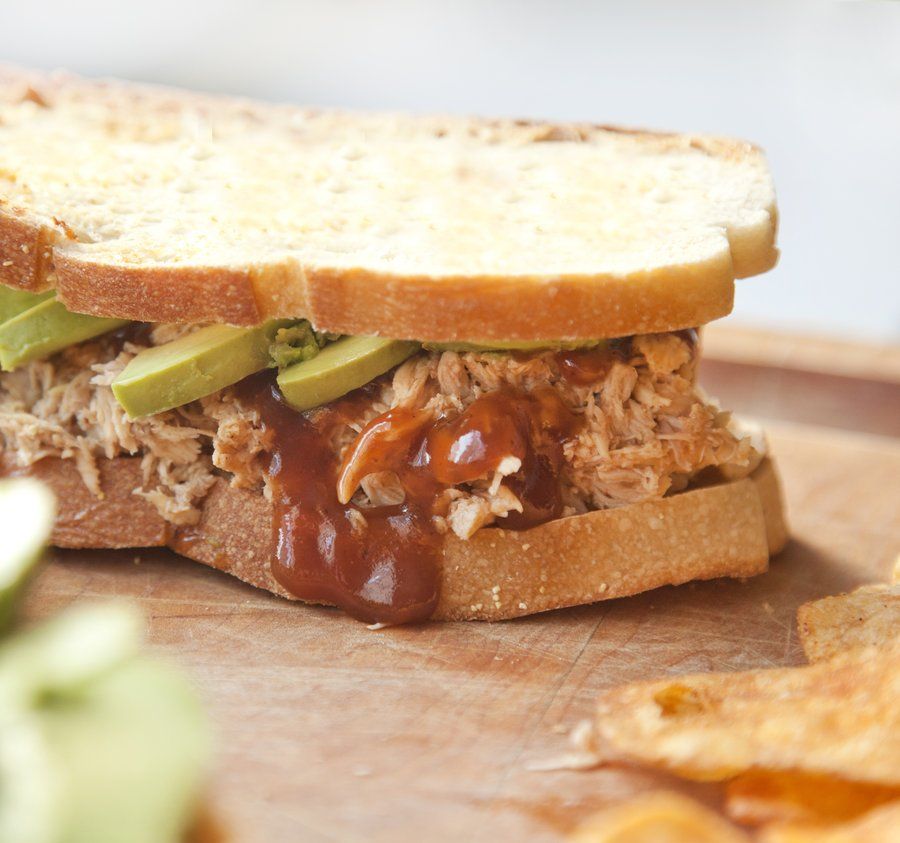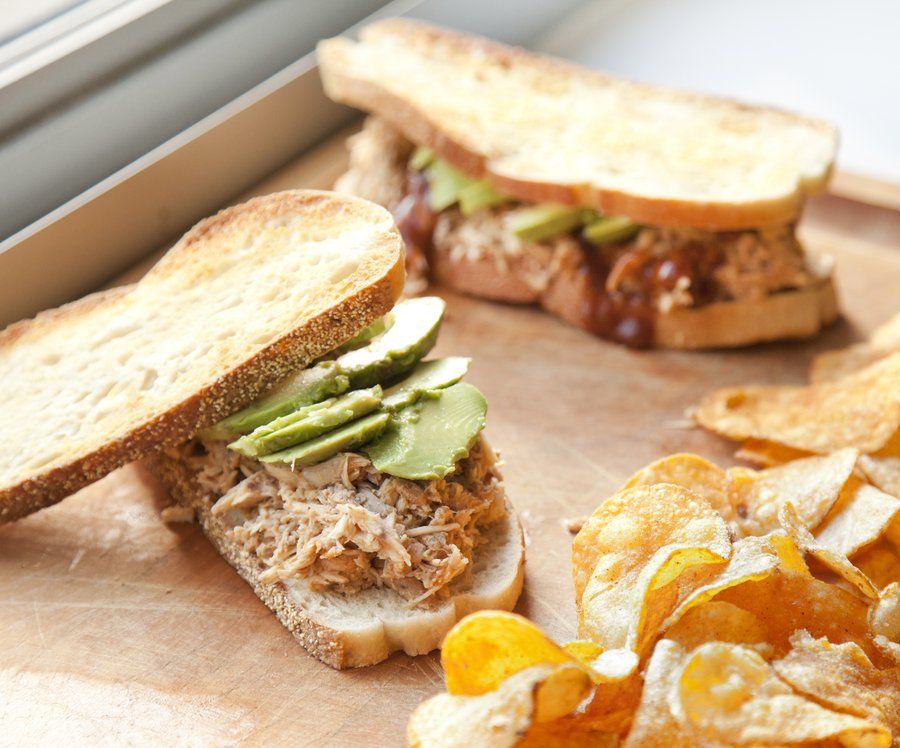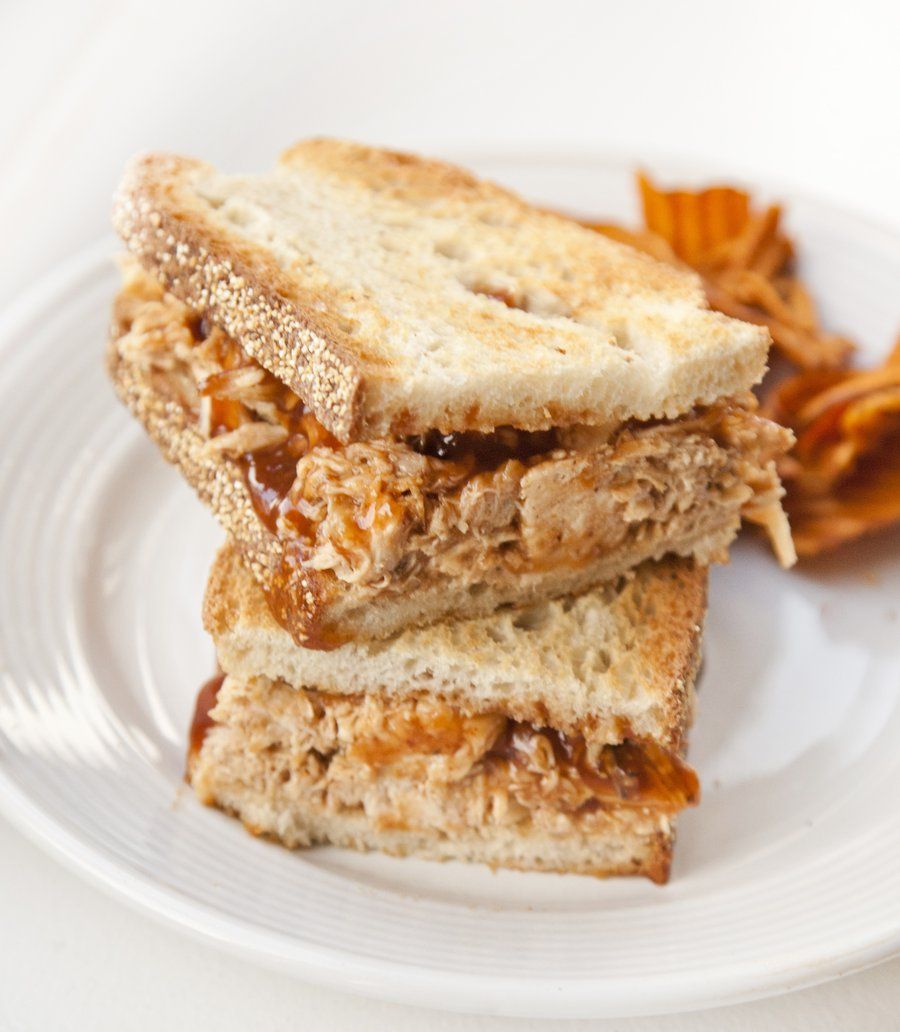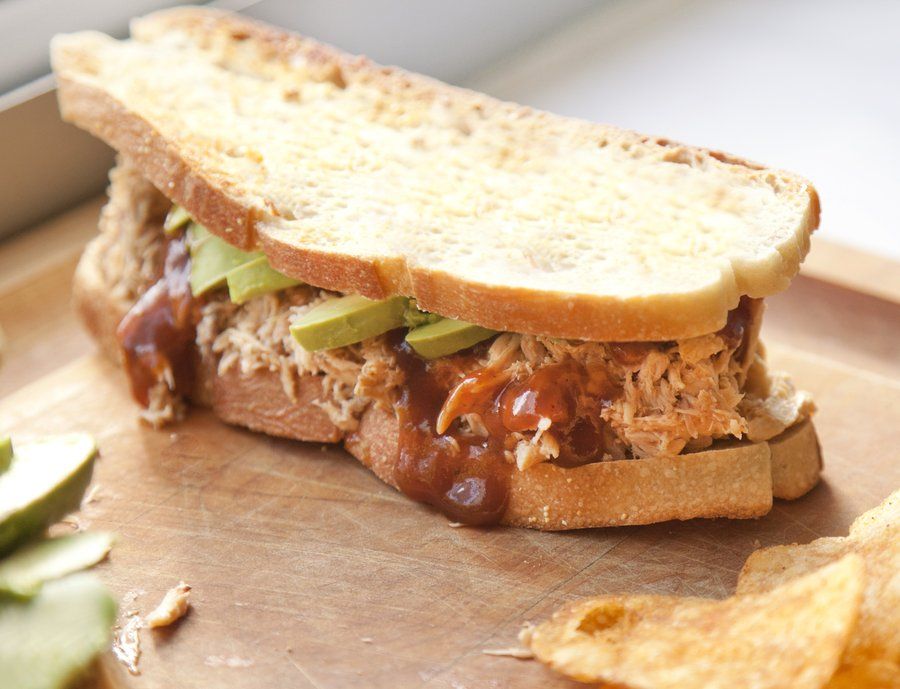 Stubb's Marinade and Injector - super awesome for internal meat marination!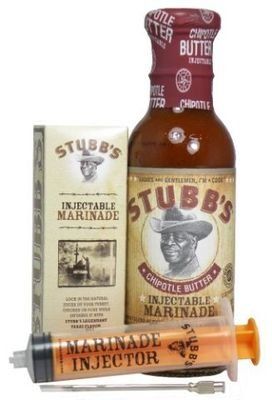 Inject in 6 places per side of the chicken (2 shots in the leg, 4 along the spine):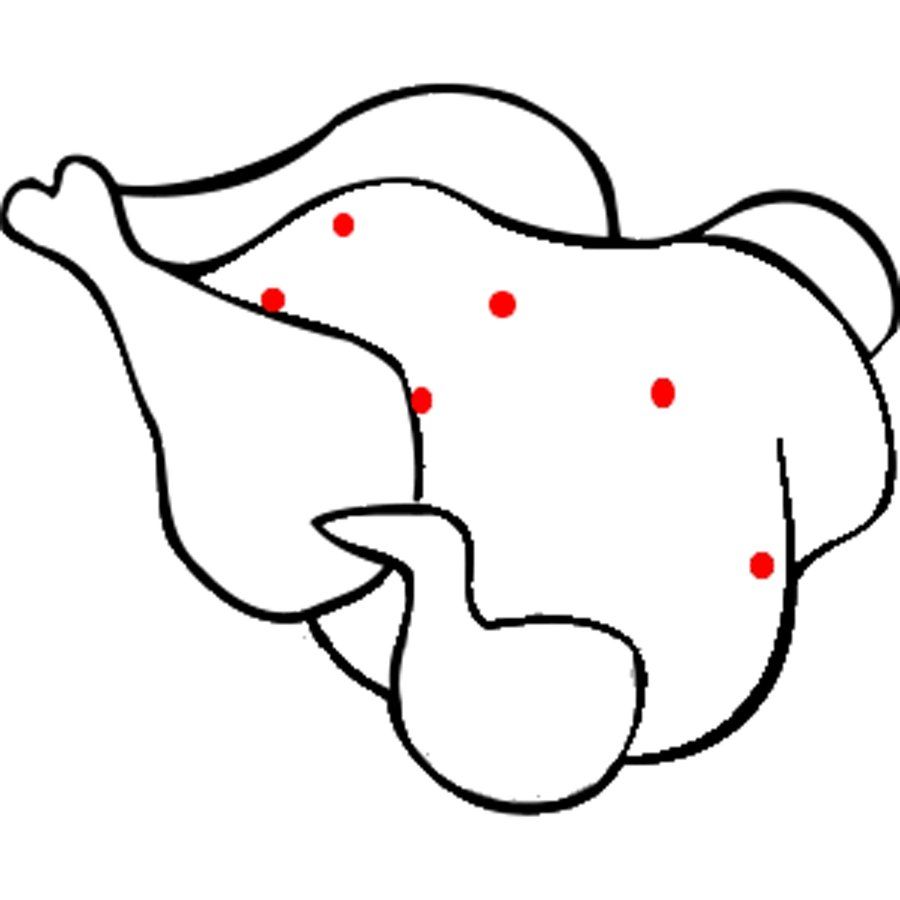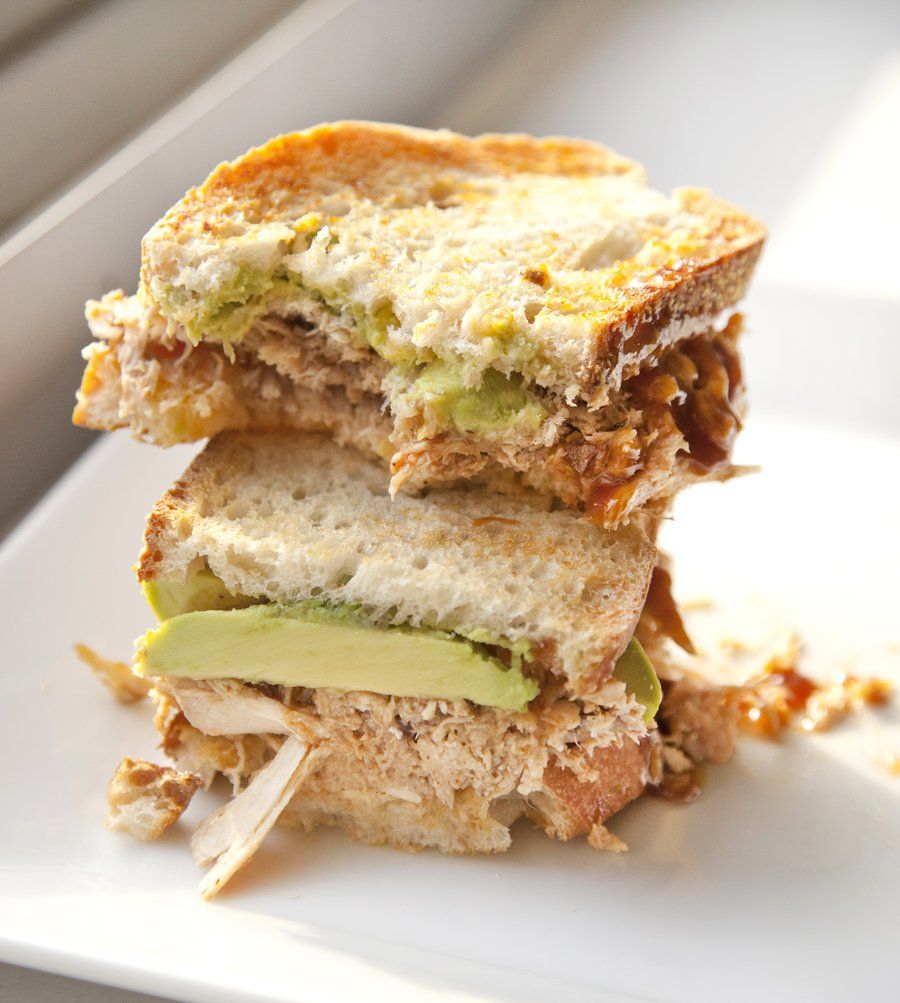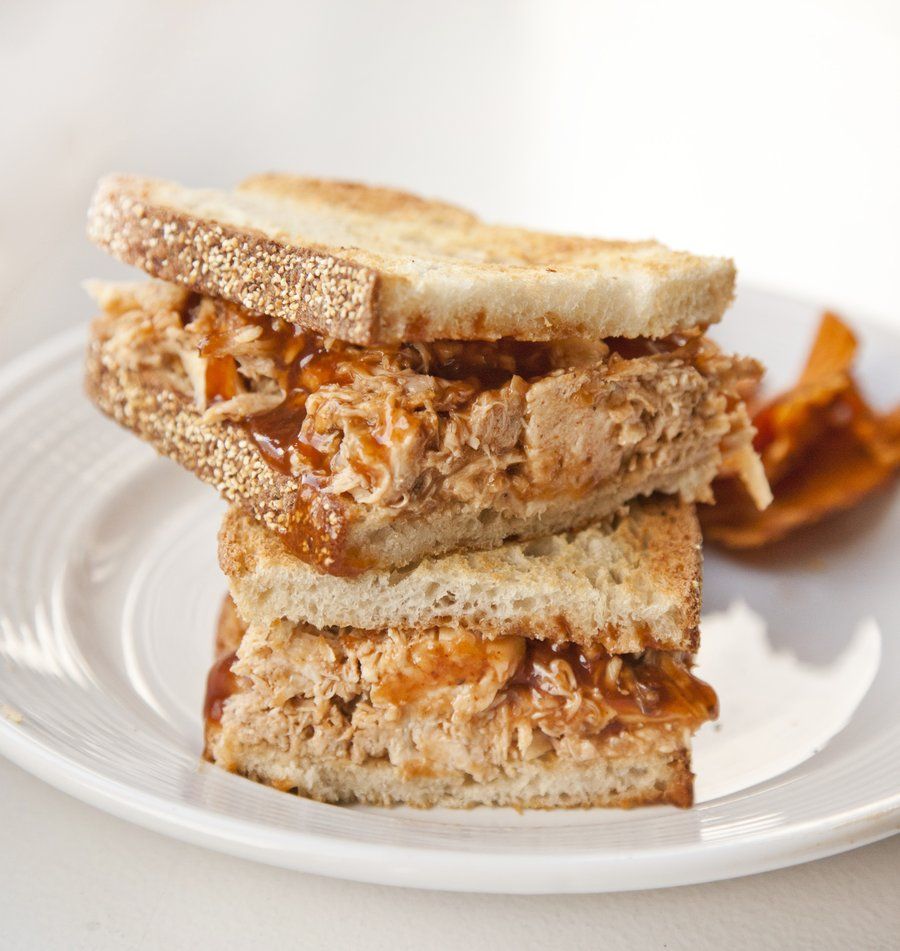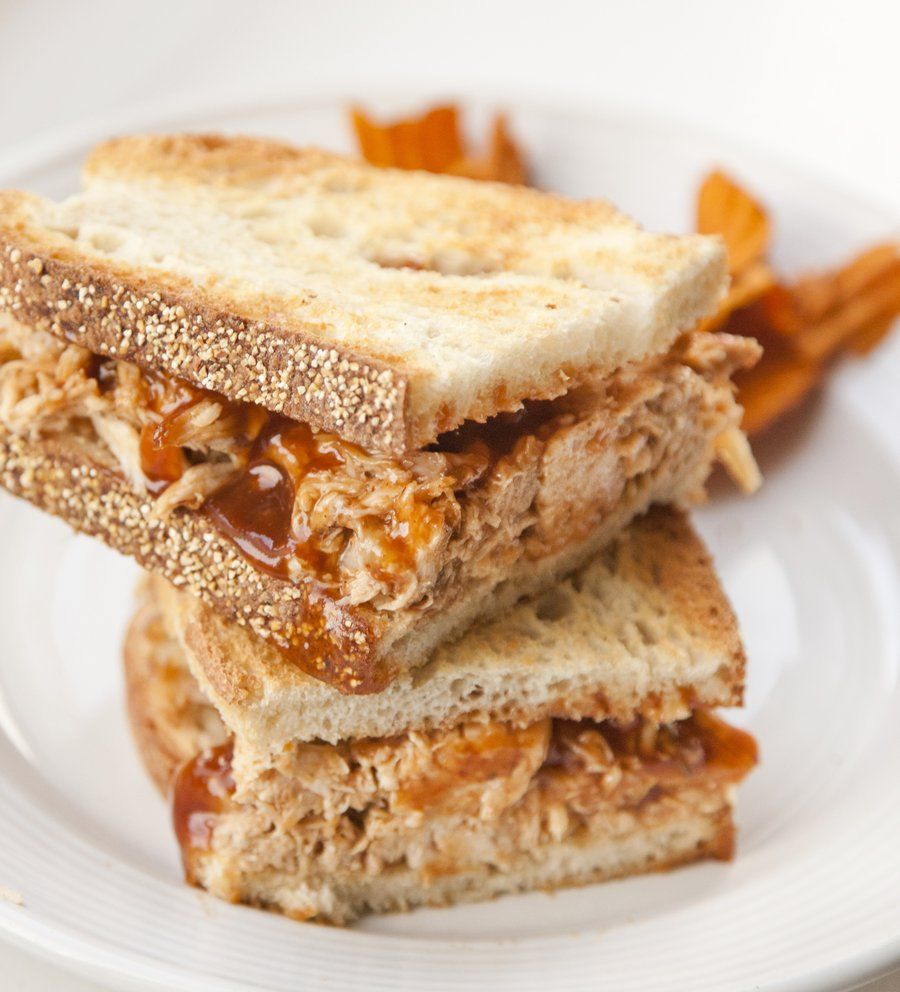 Homemade BBQ Sauce
Prep Time
---
5 Minutes

Cook Time
---
15 Minutes

Total Time
---
20 Minutes

Yield
---
5-6 Cups

Ingredients
4 tsps Garlic Powder
2 tsps Onion Powder
2 T Dijon Mustard
2 T Chili Powder
1/4 tsps Black Pepper
1/2 tsps Salt
1/2 Cups Apple Cider Vinegar
1 tsps Liquid Smoke
1/2 Cups Water
1/2 Cups Honey
1/2 Cups Light Corn Syrup
2 Cups Ketchup
2 T Brown Sugar
---
Directions
In a sauce pot combine your vinegar, liquid smoke, water, honey, corn syrup, ketchup and brown sugar. Over a medium heat stir to combine all ingredients.
At this point, add in your garlic powder, onion powder, dijon, chili powder, pepper and salt and stir. Cook for at least 10 minutes stirring often.
Now you need to taste it — I added some more salt and actually a little bit of Cayenne to give it a little kick. You want to cook it to the point where the vinegar isn't super noticeable.
Once you have it where you want it - let it cool overnight - the melding of the flavors really comes together when you let it rest and develop!
Slow Cooked BBQ Chicken Sandwiches
Prep Time
---
10 Minutes

Cook Time
---
4 Hours

Total Time
---
4 Hours

Yield
---
Serves 6-8

Ingredients
5 Pound Whole Chicken
Salt and Pepper
3/4 Cup Stubb's Injectable Marinade
BBQ Sauce
4 Avocados (sliced thin)
16 Slices Sourdough Bread
---
Directions
Season the cavity of the chicken with salt and pepper. Place the chicken in a slow cooker, breast side up. Using the Stubb's injectable marinade, inject each leg twice, and along the chicken's spine about 4-6 times. Season the outside of the chicken with salt and pepper.
Cover the slow cooker and cook on high for 4 hours.
Carefully remove the chicken meat and shred in a large bowl. Ladle about 1 cup of the chicken jus from the slow cooker into the meat and toss together to keep moist.
To assemble the sandwiches, toast your bread, top with shredded chicken, your favorite BBQ sauce, and a sliced avocado.