The only time I really ever make desserts is when we're having company over or in charge of bringing the dessert to someone else's house. Last night, it was the latter. Our friends invited us over for a laid back BBQ at their apartment and I thought the perfect "laid back" dessert would be Chocolate Brownies.
I must admit that prior to last night, I had never made brownies from scratch – I've always used a mix and called it a day. But now that I am a Chef, buying a mix is like a cardinal sin and I would have to go into hiding if anyone ever saw me buy or use such a product.
I don't know why I even ever used a mix – look how easy this recipe is! There are no artificial flavors, and it takes only 10 minutes to prepare!
I topped my brownies with Fleur de Sel, which is a type of Sea Salt (another favorite of mine is Maldon which is a little more flakey and coarse) – but my reasoning behind the salt is I love a sweet paired with a savory. It makes all the flavors pop, especially the chocolate.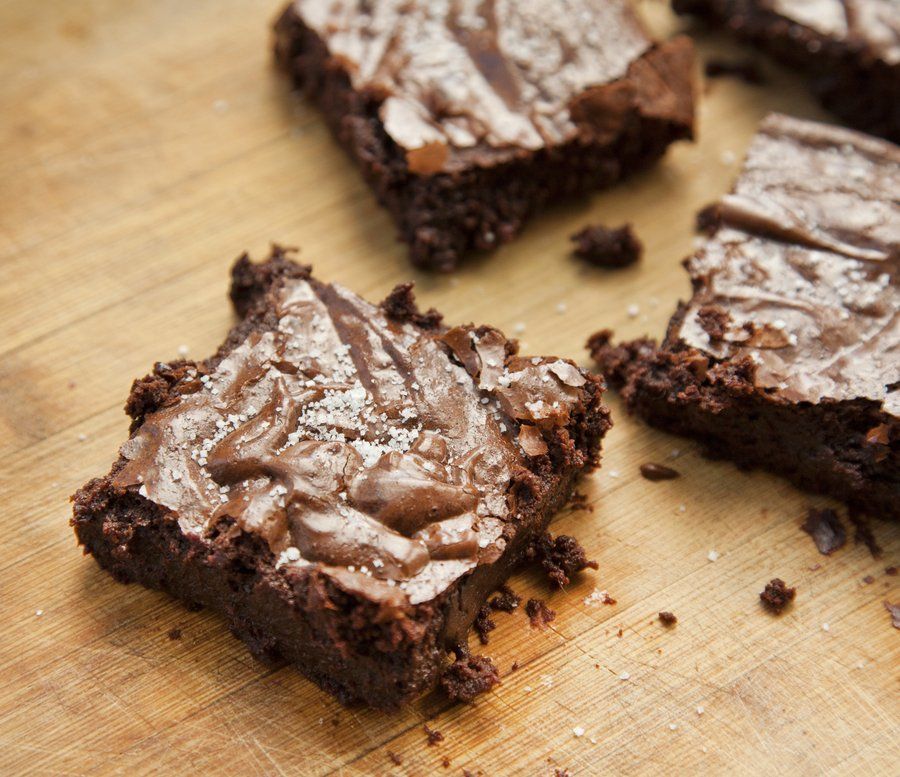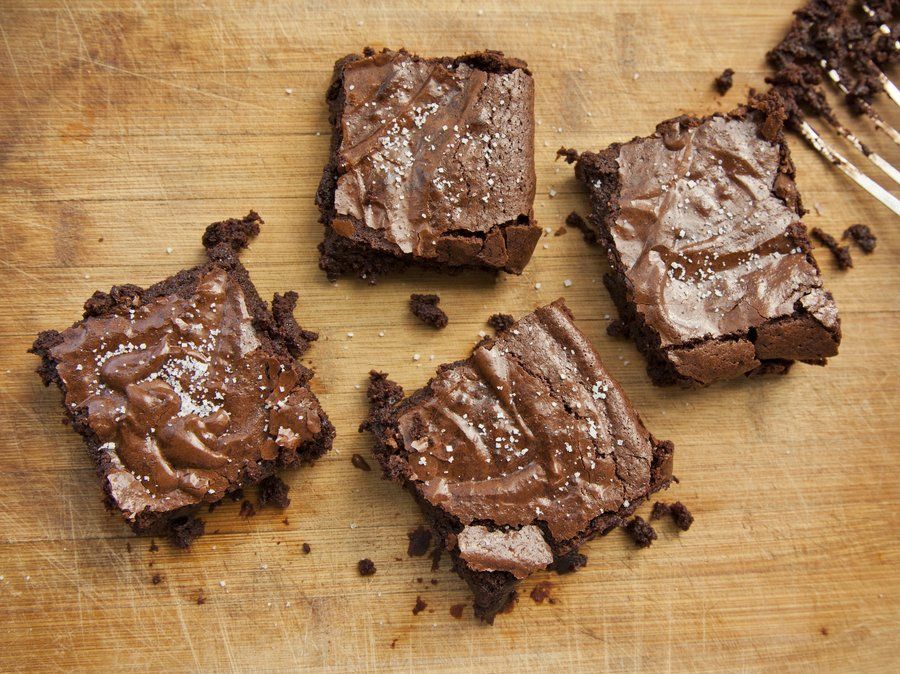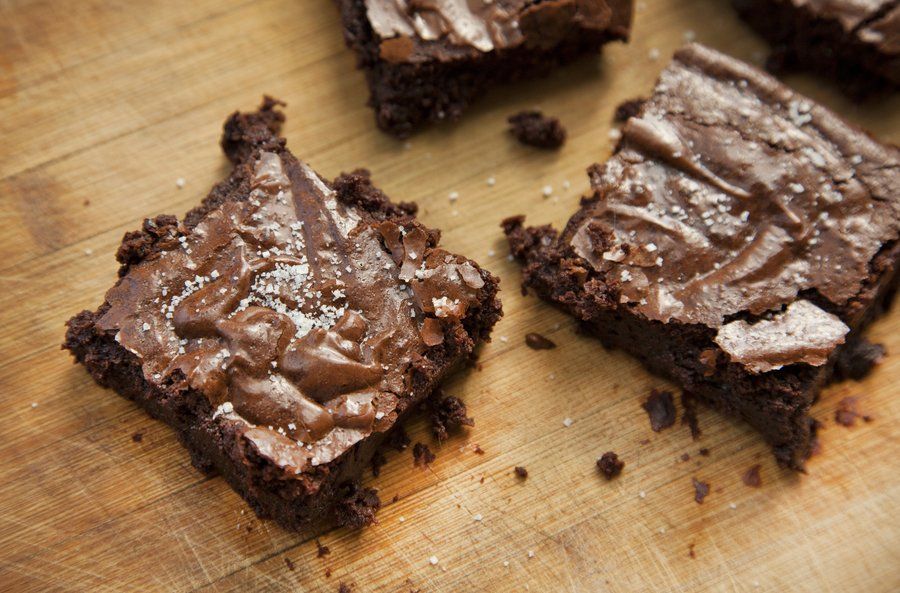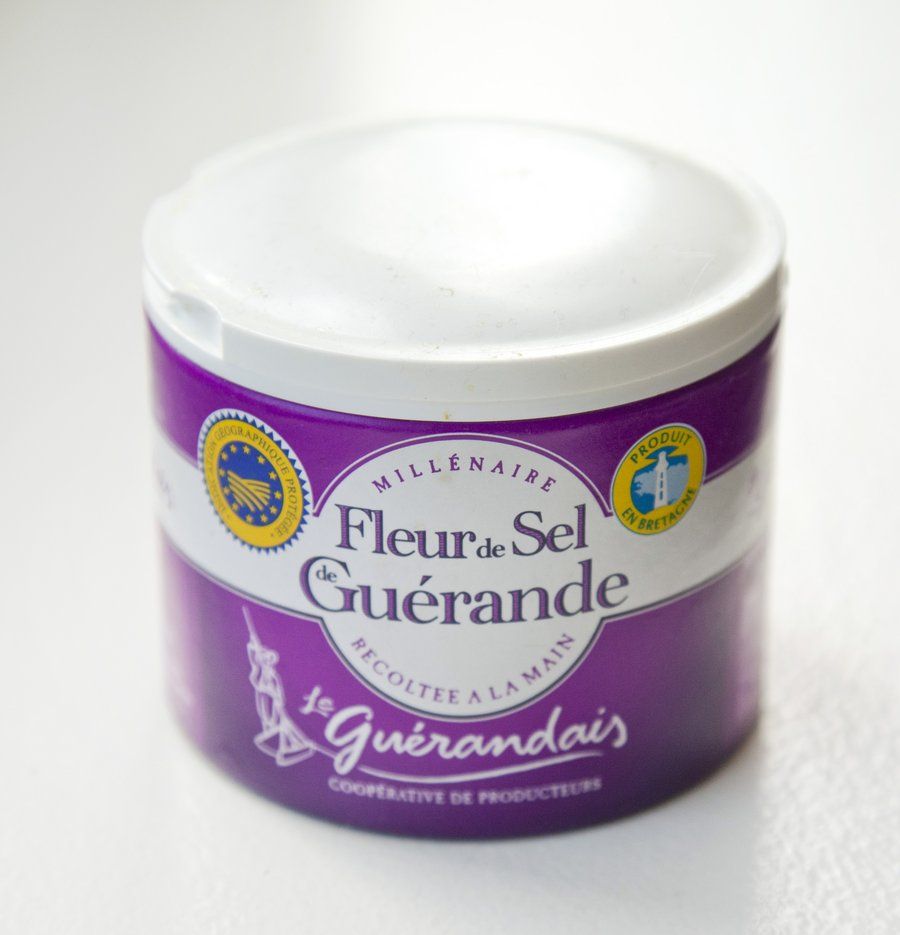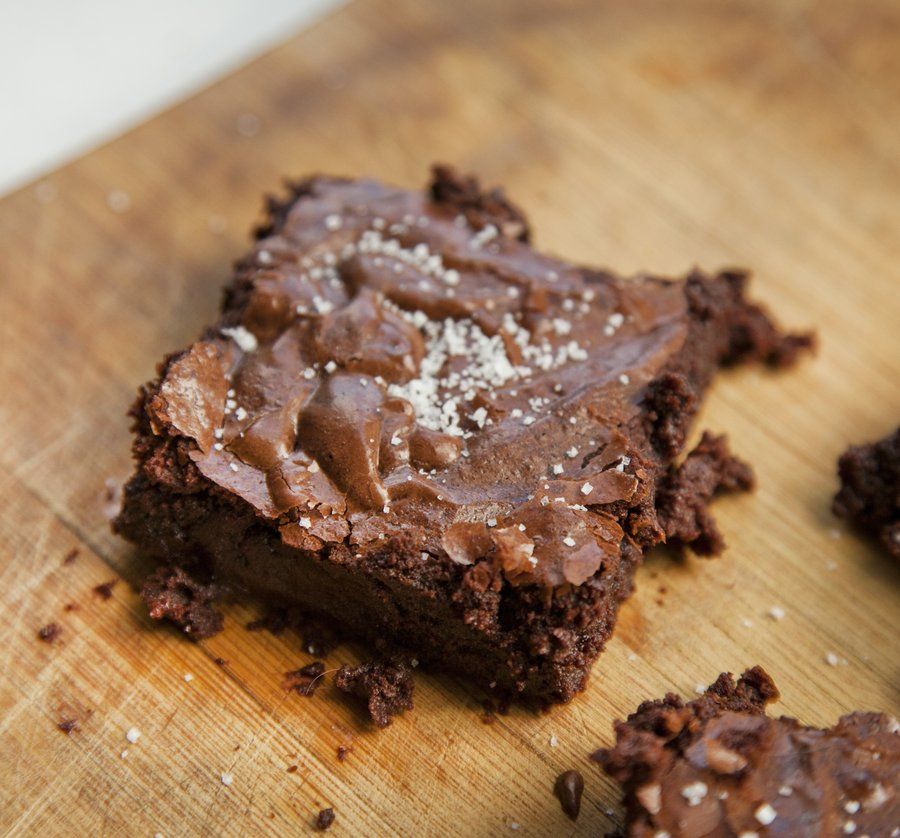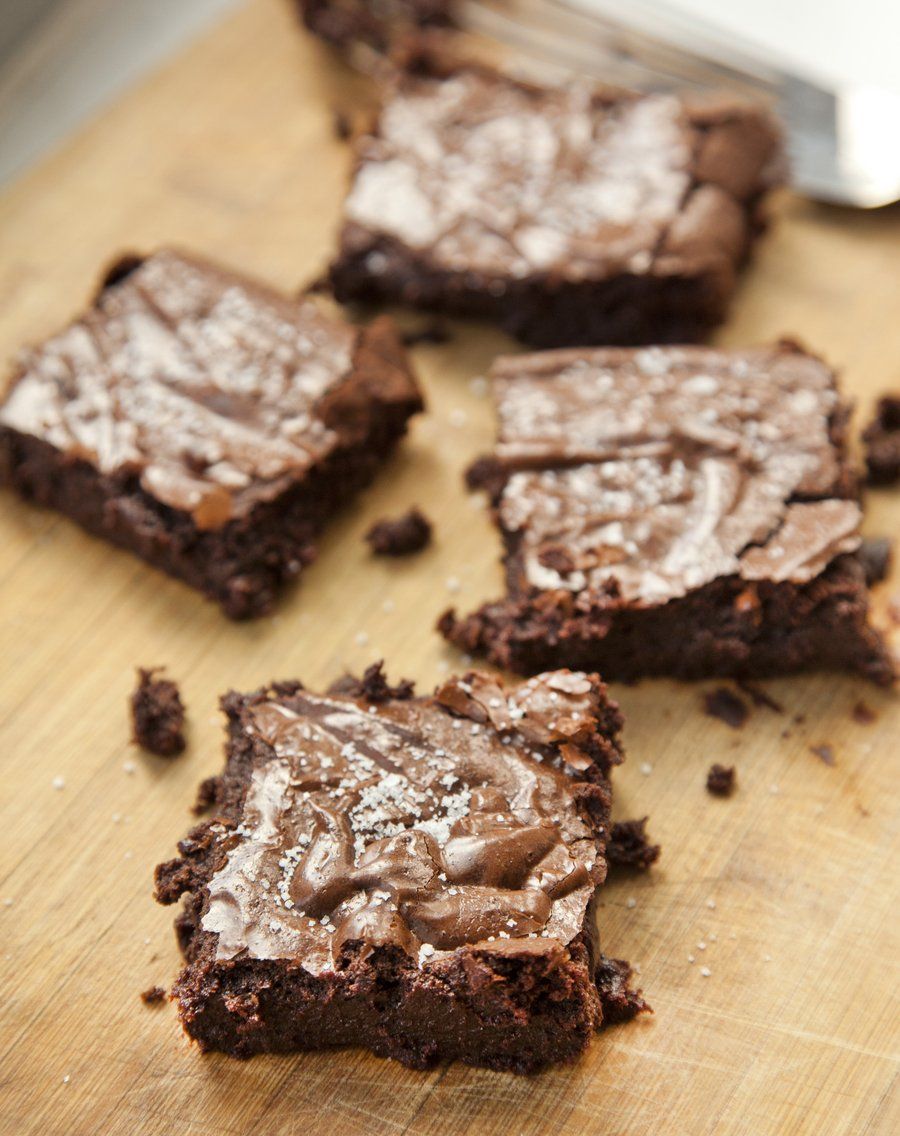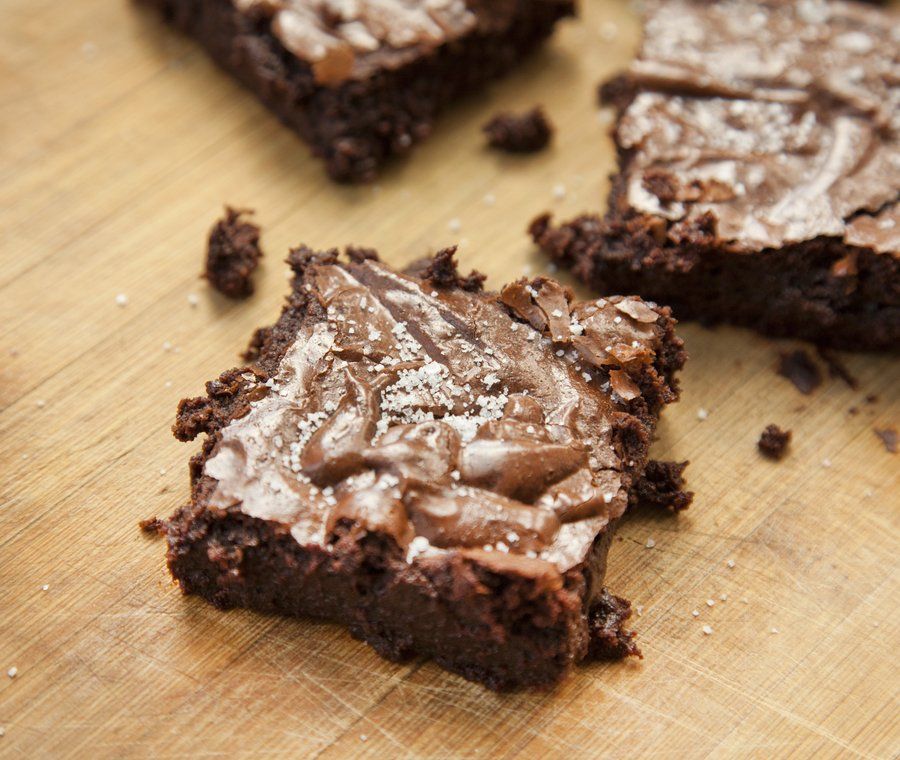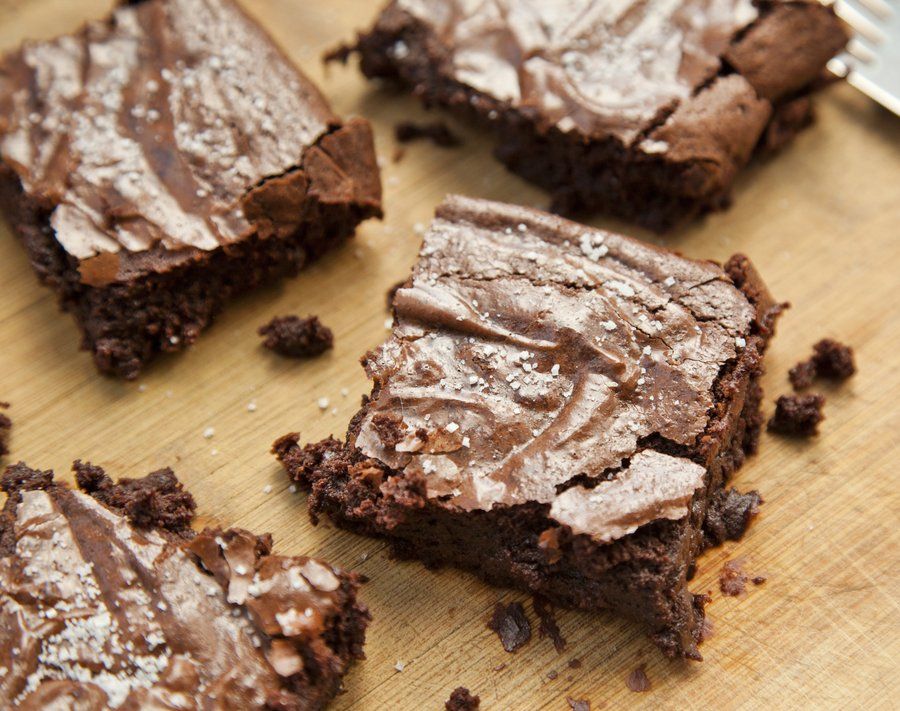 Chocolate Brownies with Fleur de Sel
Prep Time
---
10 Minutes

Cook Time
---
40 Minutes

Total Time
---
50 Minutes

Yield
---
9 Brownies

Ingredients
1 1/2 Sticks Butter (12 Tablespoons)
1 3/4 Cups Sugar
2 tsps Vanilla
1/4 Teaspoon Salt
3 Eggs
1/3 Cup Flour
1 Cup Unsweetened Cocoa Powder
Fleur de Sel
---
Directions
Preheat your oven to 350 degrees. Line an 8x8 baking dish with tin foil and spray with non-stick cooking spray.
In a medium sized saucepan, add your butter and melt over a medium heat. Once melted, remove from the heat, and stir in your sugar, vanilla and salt. Once combined completely, add in yours eggs one at a time and stir together to incorporate.
Add in your flour and cocoa powder, and again, stir together completely. Pour this mixture into your prepared pan and bake for 40-45 minutes. Remove from oven and allow to cool in the pan for 10 minutes. Remove from pan, cut into squares and top with Fleur de Sel.