With Cinco de Mayo coming up tomorrow (coupled with my obsession for all things Mexican), last night I made some slow cooker Pork Tacos. I topped the tacos with Queso Fresco (which I can best describe as Mexican Mozzarella), and my homemade Tomatillo Salsa. We also made some Guacamole to have with Tortilla Chips, and made a whole Mexican feast out of it (see all recipes below)!
The Pork was incredible. I usually slow cook Pork Butt or Pork Shoulder, but last night I decided to go with a Pork Loin, which is considerably less fatty than the latter 2 pork cuts. It was so flavorful, and completely melt in your mouth.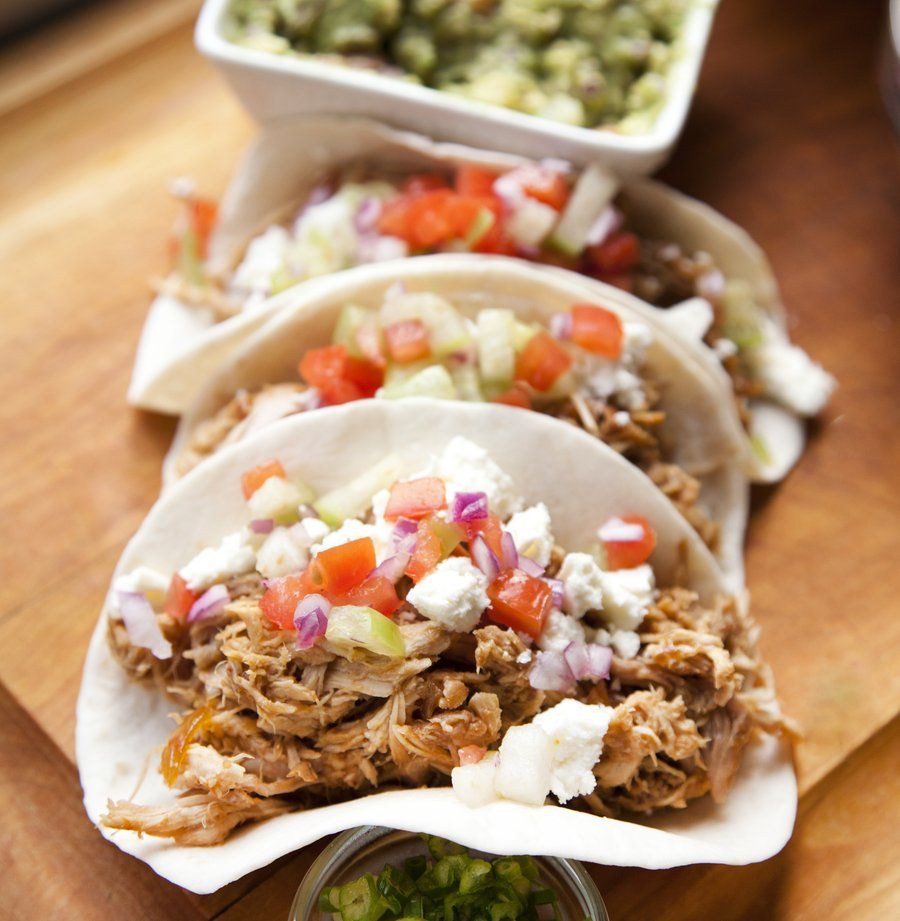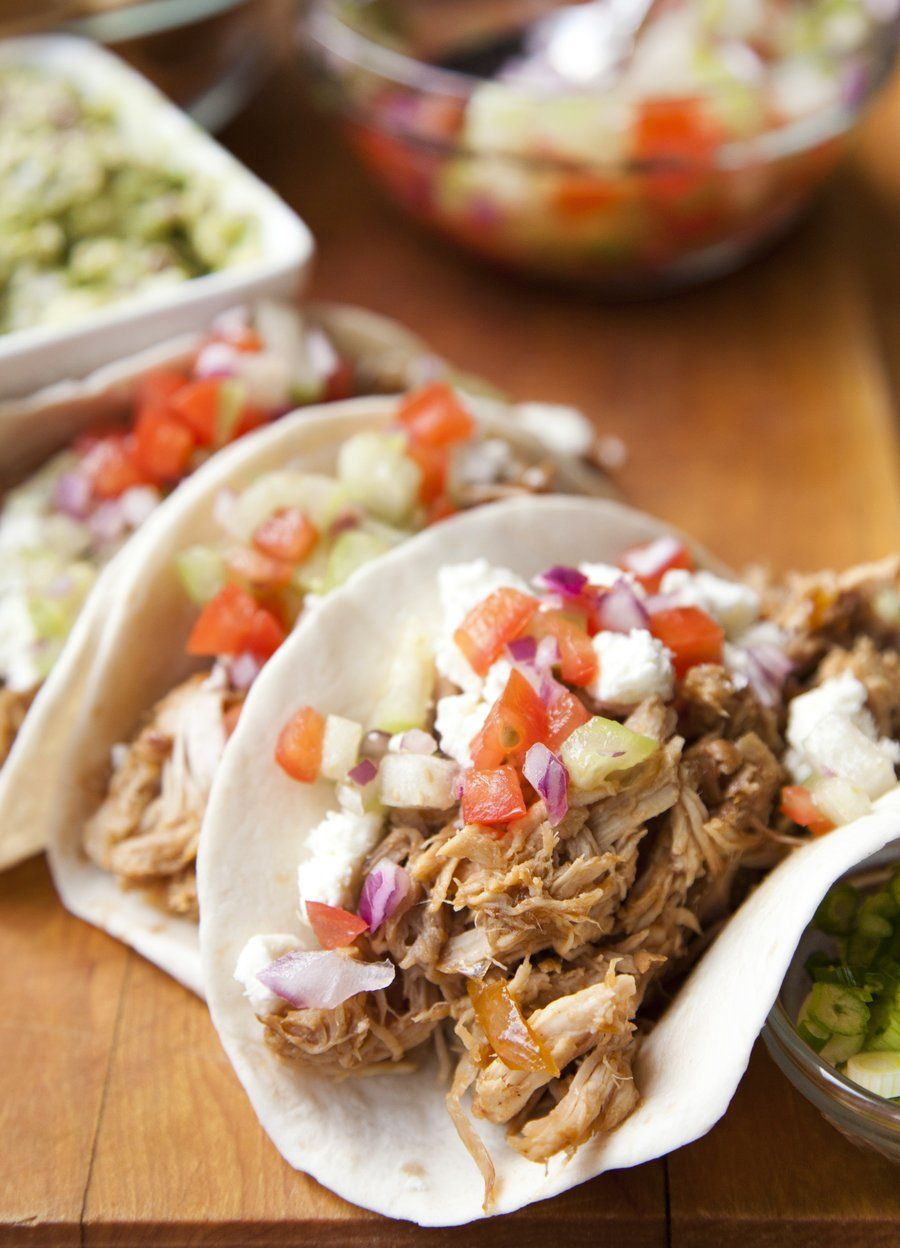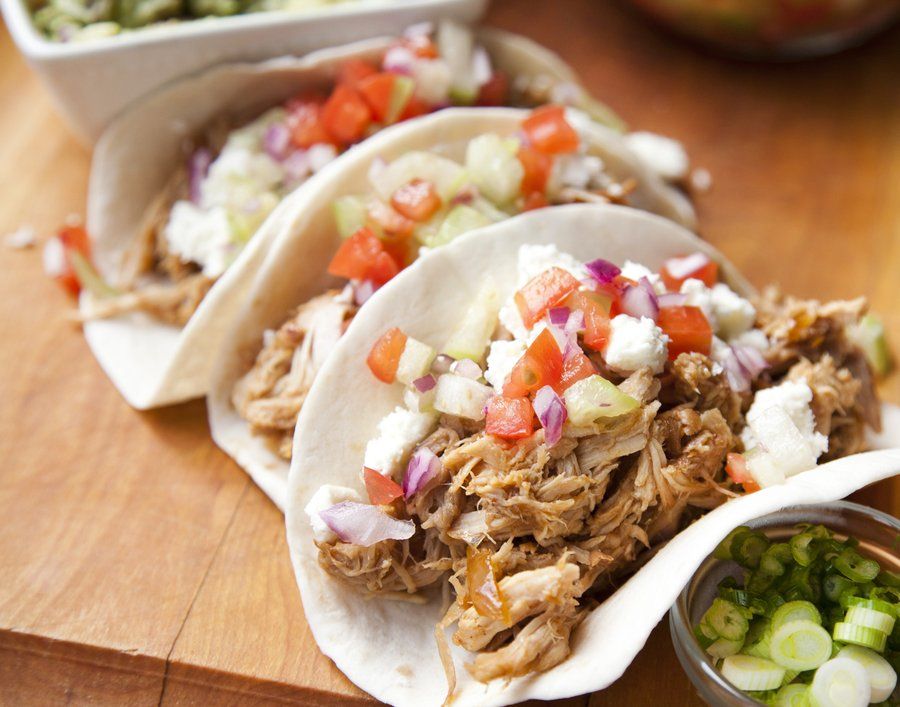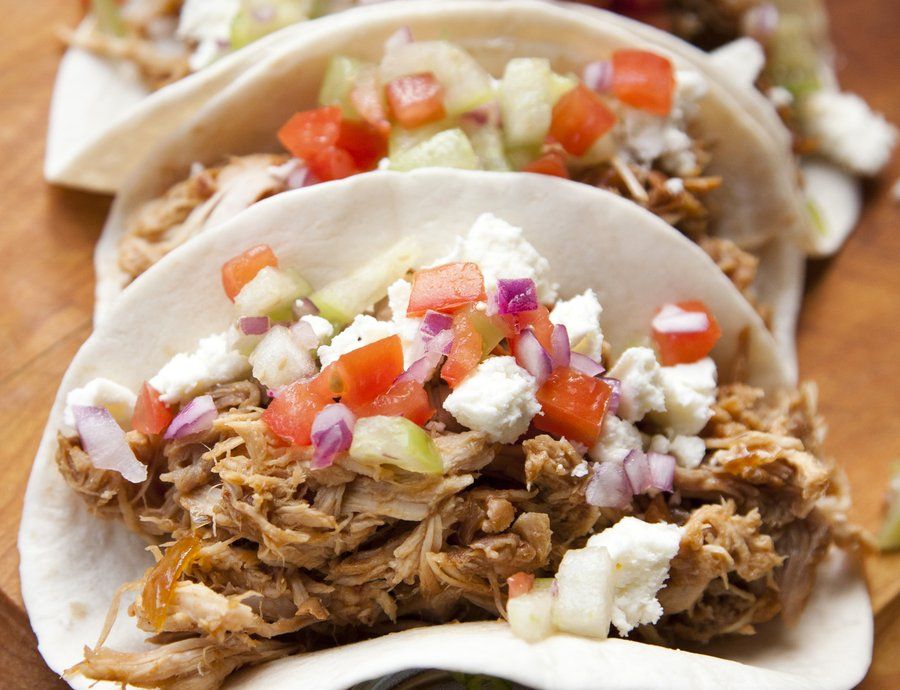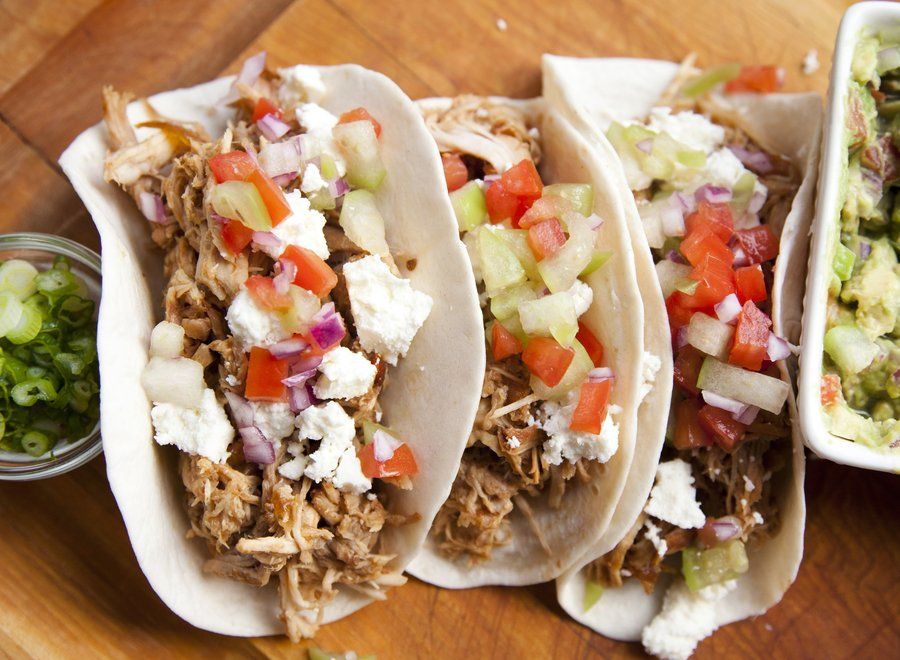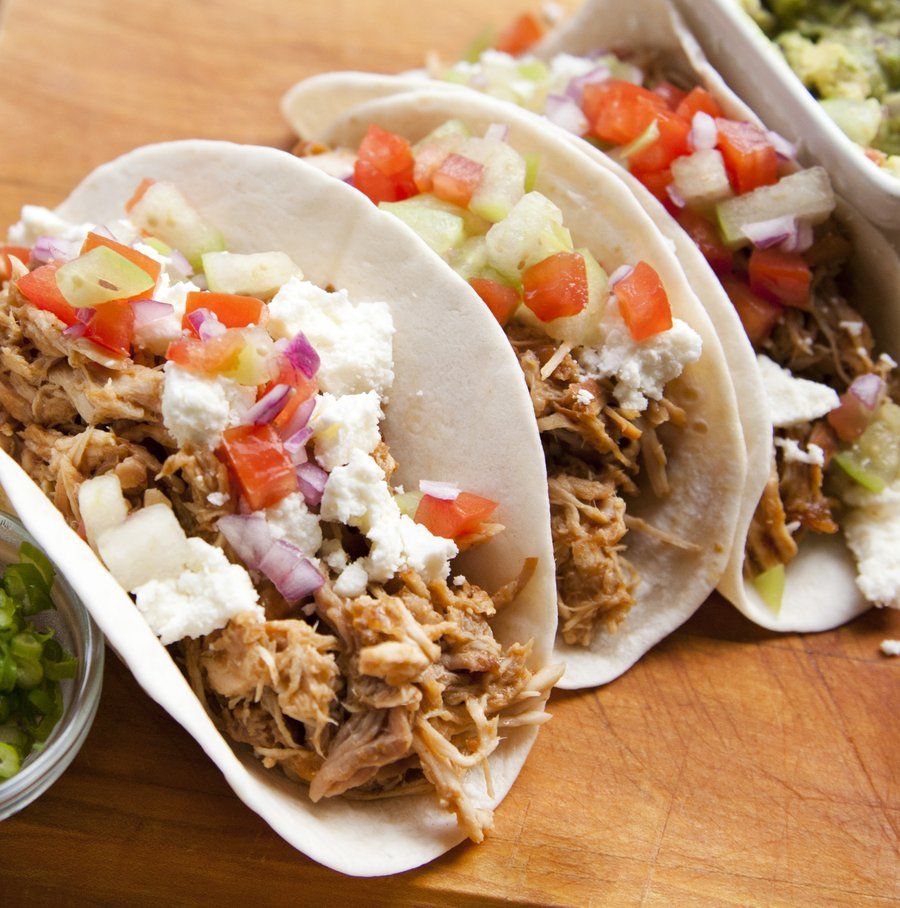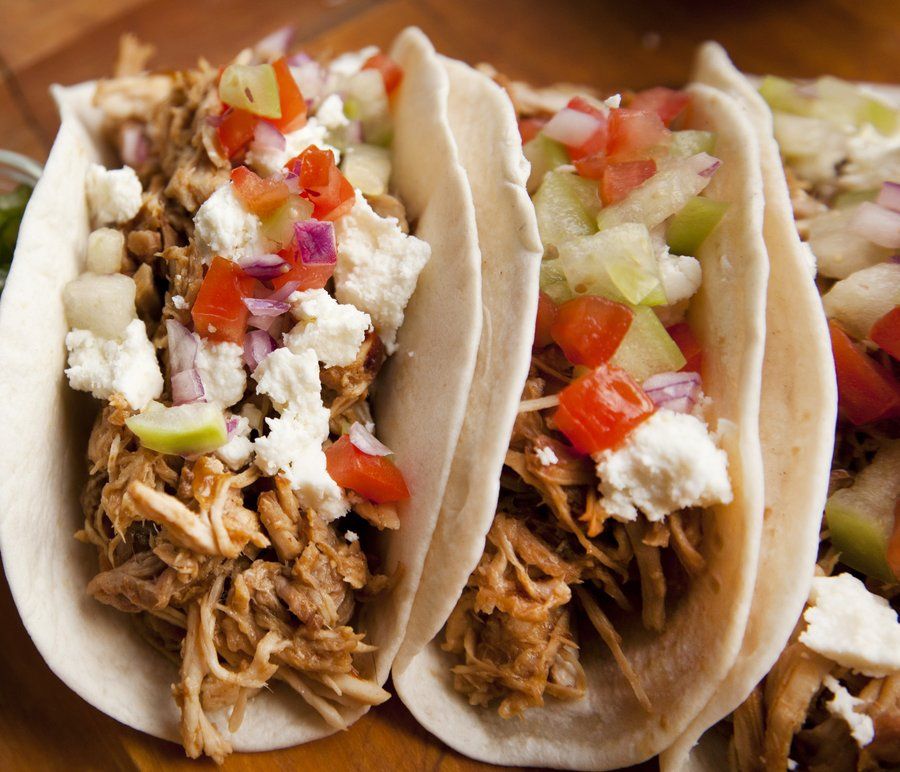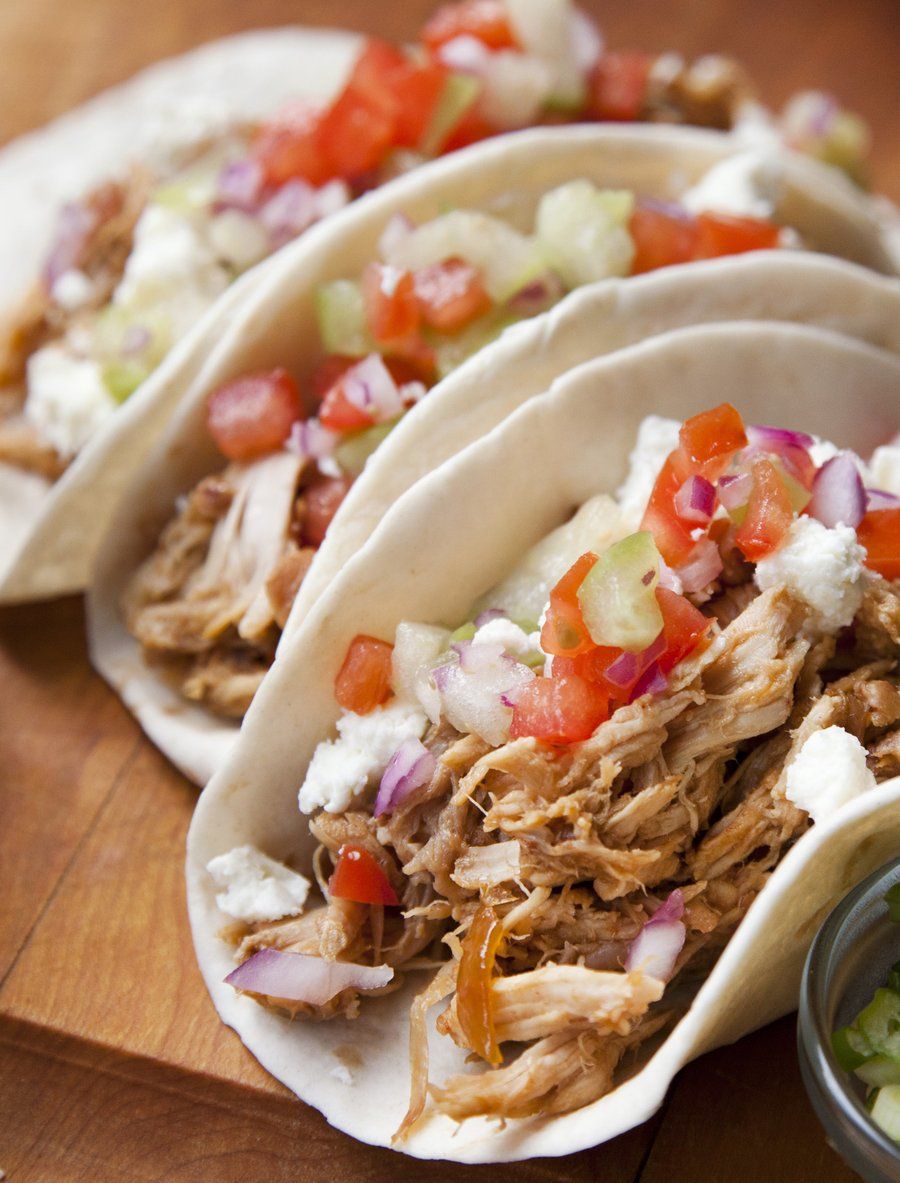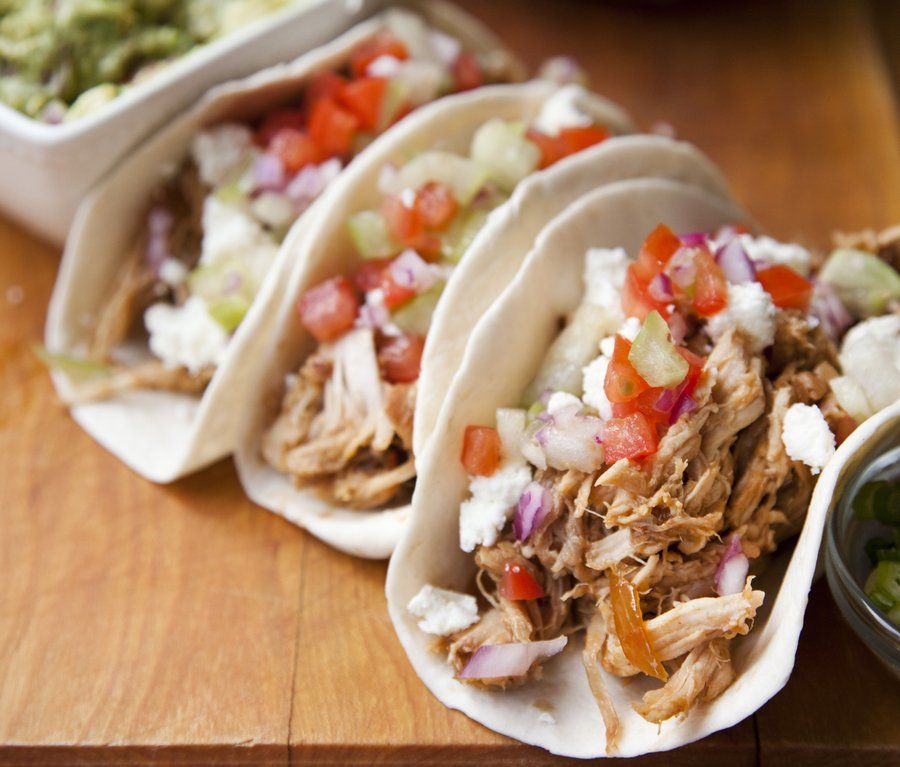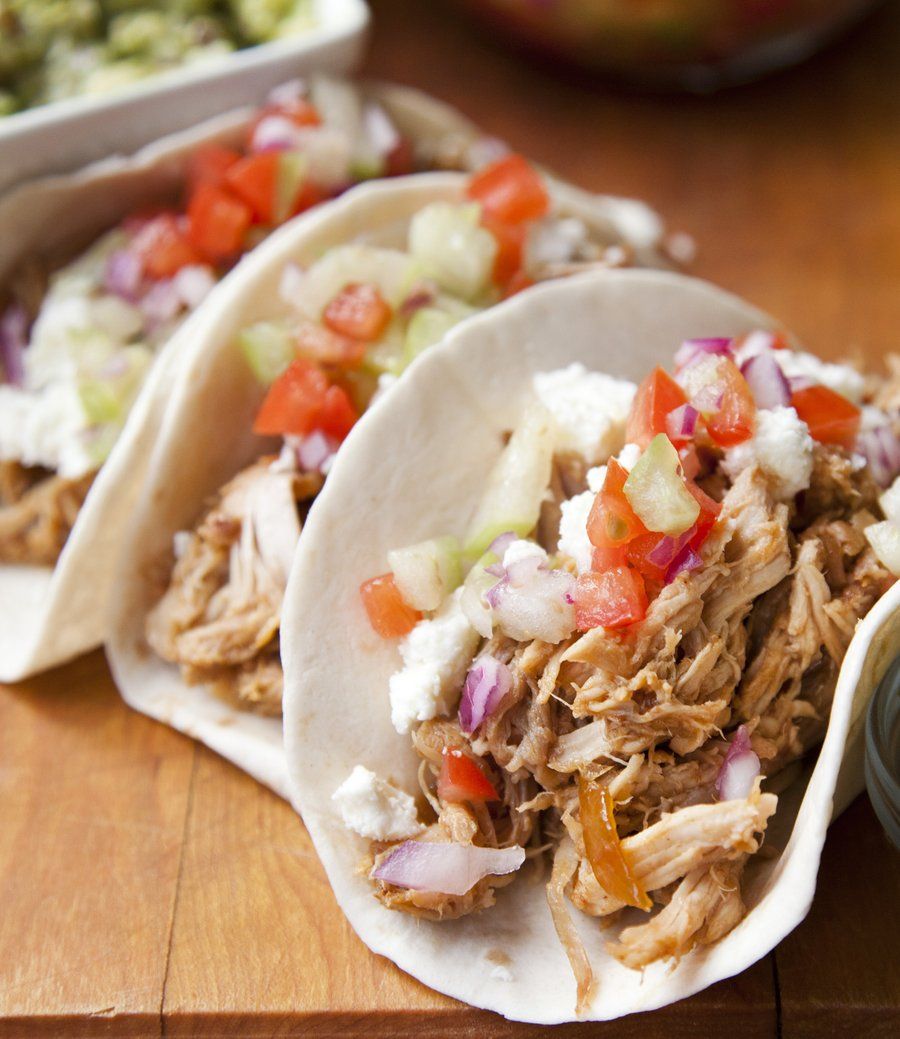 Tomatillo & Avocado Salsa
Prep Time
---
15 Minutes

Total Time
---
15 Minutes

Yield
---
Yields 2 cups

Ingredients
1/2 Cups small dice Onion
2 small dice Tomatillos
1 small dice Tomato
1 minced Jalapeno (Roasted, seeds and stems removed)
Fresh Lime Juice (from 1/2 a lime)
3 T minced Cilantro
1/2 small dice Avocado
1 tsps Salt
---
Directions
Combine all ingredients in a bowl - let sit in fridge for 15 minutes before serving.
BBQ Pork Tacos with Queso Fresco
Prep Time
---
5 Minutes

Cook Time
---
6 Minutes

Total Time
---
6 Hour 5 Minutes

Yield
---
Serves 6-8

Ingredients
2 3/4 lbs Pork Loin
1 small dice Onion
1 minced Chipotle Pepper in Adobo Sauce
1 Tablespoon Adobo Sauce
2 minced Garlic Cloves
1/2 Teaspoon Ginger Powder
1/2 Cup Hoisin Sauce
1/2 Pound Queso Fresco (crumbled)
10 Flour Taco Tortillas
---
Directions
In a bowl make your marinade: mix together your onion, Chipotle Pepper, Adobo Sauce, Garlic, Ginger and Hoisin. Place your pork loin, fat side up in your slow cooker and pour your marinade over it.
Cover the slow cooker and let cook on 'low' for 6 hours. After 6 hours, remove the pork loin and shred the meat. Place the meat in the bowl, and pour about 1-1.5 cups of the liquid from the slow cooker over it. Toss together.
To make your tacos, lay down your tortilla, top with pork and crumbled Queso Fresco. Optional: top with homemade Tomatillo Salsa and Guacamole (recipes below).
Guacamole
Prep Time
---
10 Minutes

Yield
---
3 cups

Ingredients
2 Avocados (Peel and Seed removed, mashed)
1 1/4 Cups minced Onion
1 tsps Garlic Powder
5 tsps Fresh Lime Juice
1 tsps Hot Sauce
2 small dice Tomatoes
Salt and Pepper
Tortilla Chips (to serve with)
---
Directions
Mix all your ingredients together and taste - at this point, you can season as to your liking.