When I was working full time as a photographer at my last job, I would sometimes come home and just want to make a quick, easy and satisfying meal, and not labor over dinner. My go-to was always Chicken Quesadillas. They are so easy to make and SO delicious. What makes these quesadillas stand out are a few things:
1. I season my chicken with salt, pepper, and most importantly, Smoke Paprika. The flavor of smoked paprika is incredible on chicken….it gives it a pseudo-grilled taste and flavor which I think is to die for.
2. I use super thin sliced chicken breasts, so that when I sauté them to cook them, the don't dry out, and they remain tender and moist. *also the key is to allow the chicken to rest 10 minutes after sautéing so that all the juices can get re-absorbed and not drip out.
3. The combination of the chicken, cheese, scallion, tomato and cilantro really makes for a perfect flavor combo. Pairing this with Sour cream is my favorite, but you can also pair it with my Guacamole or my Tomatillo Salsa.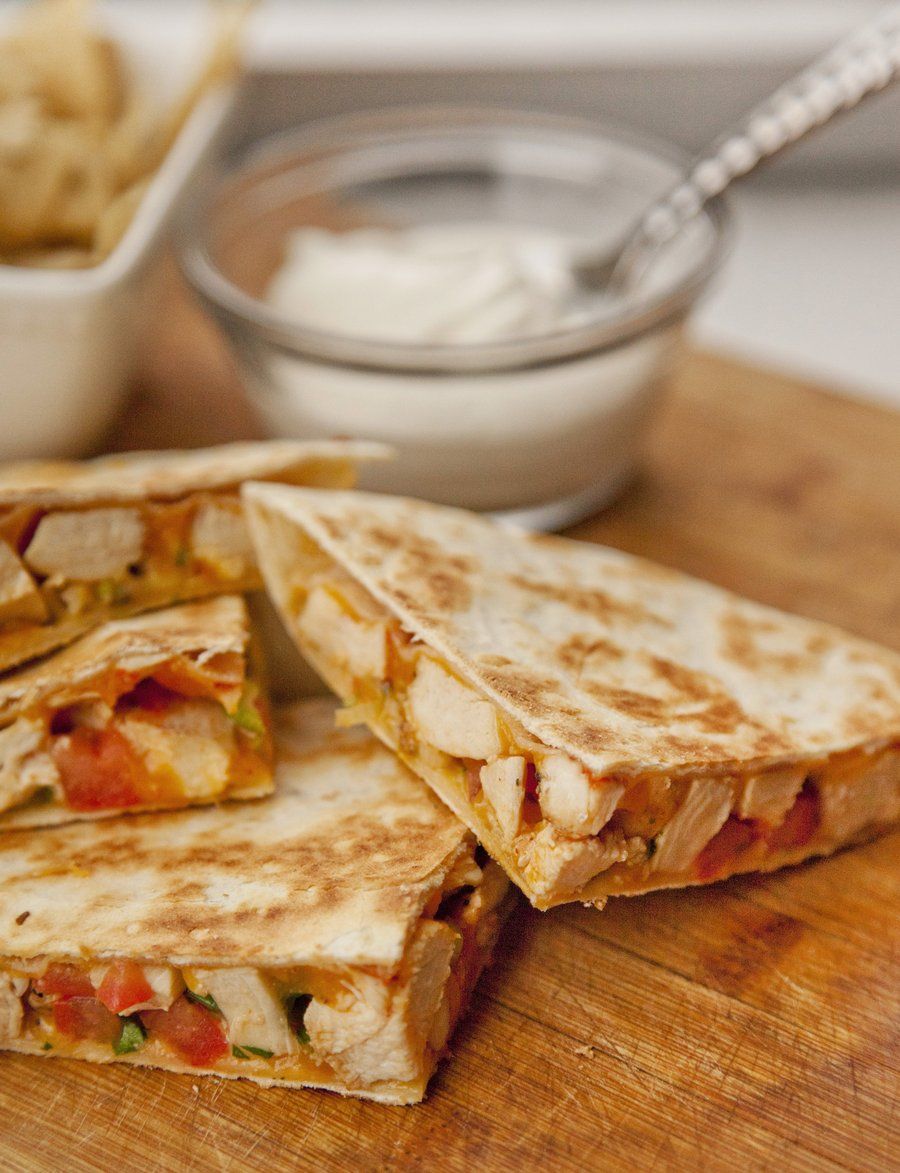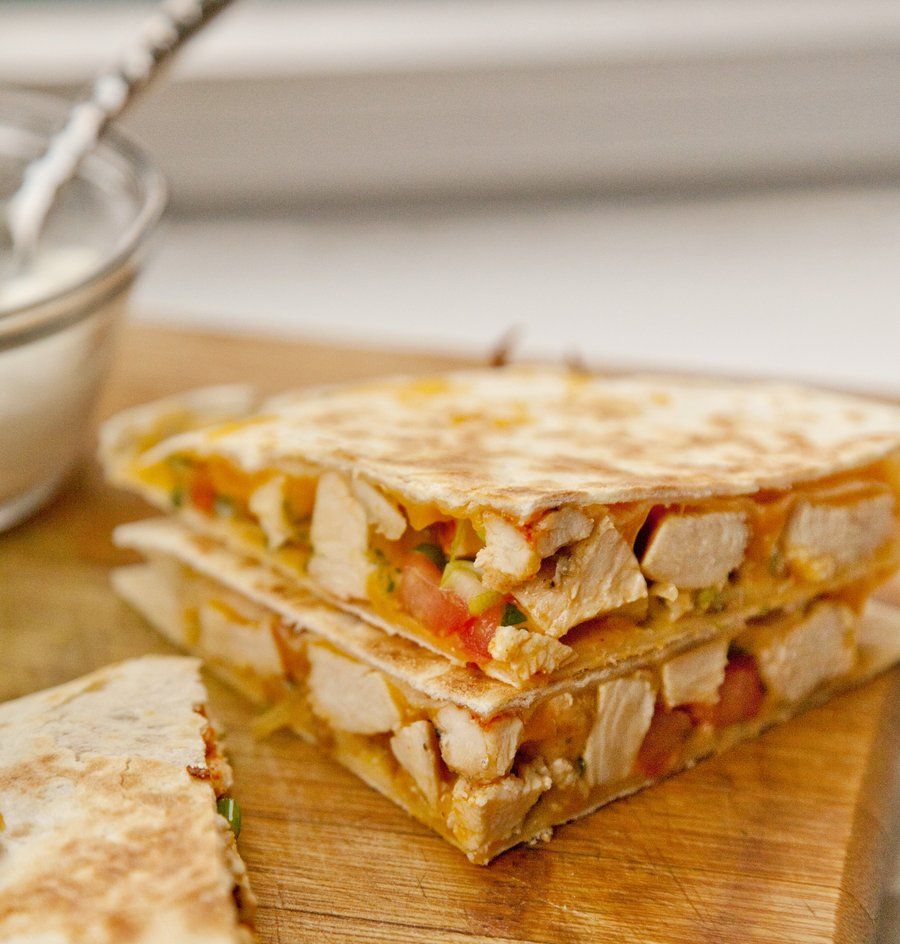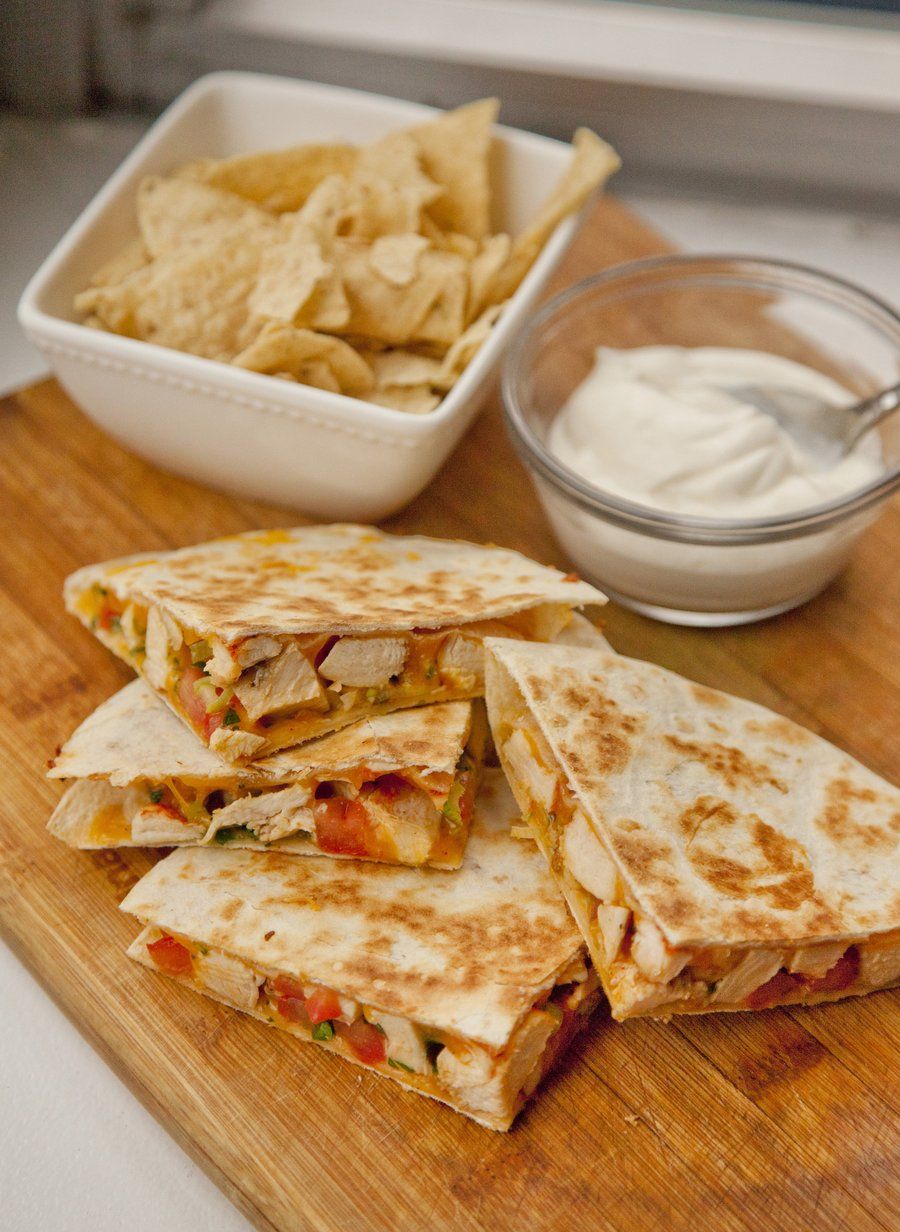 Love the look of Mexican mise en place - so colorful and fresh!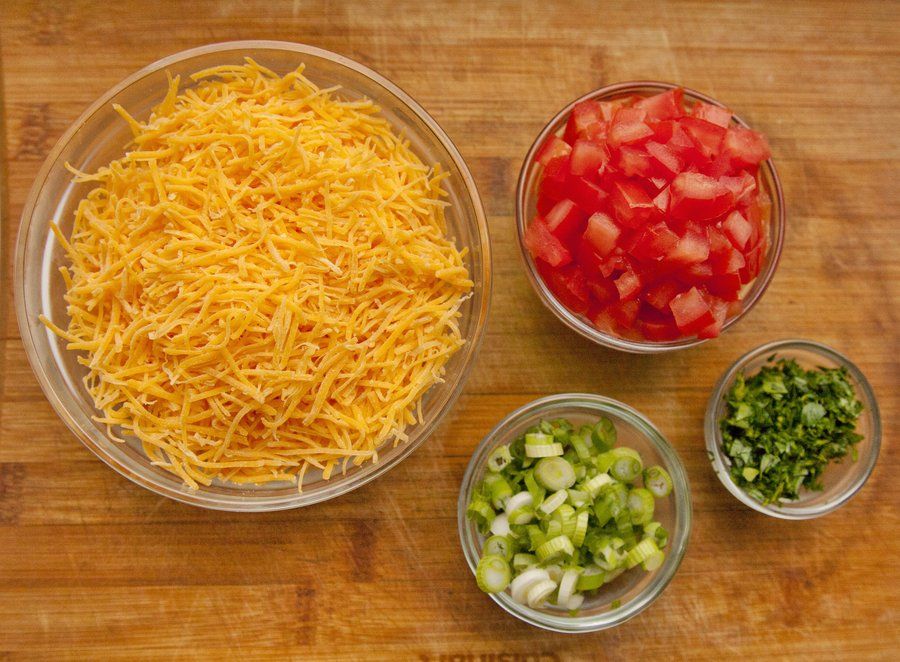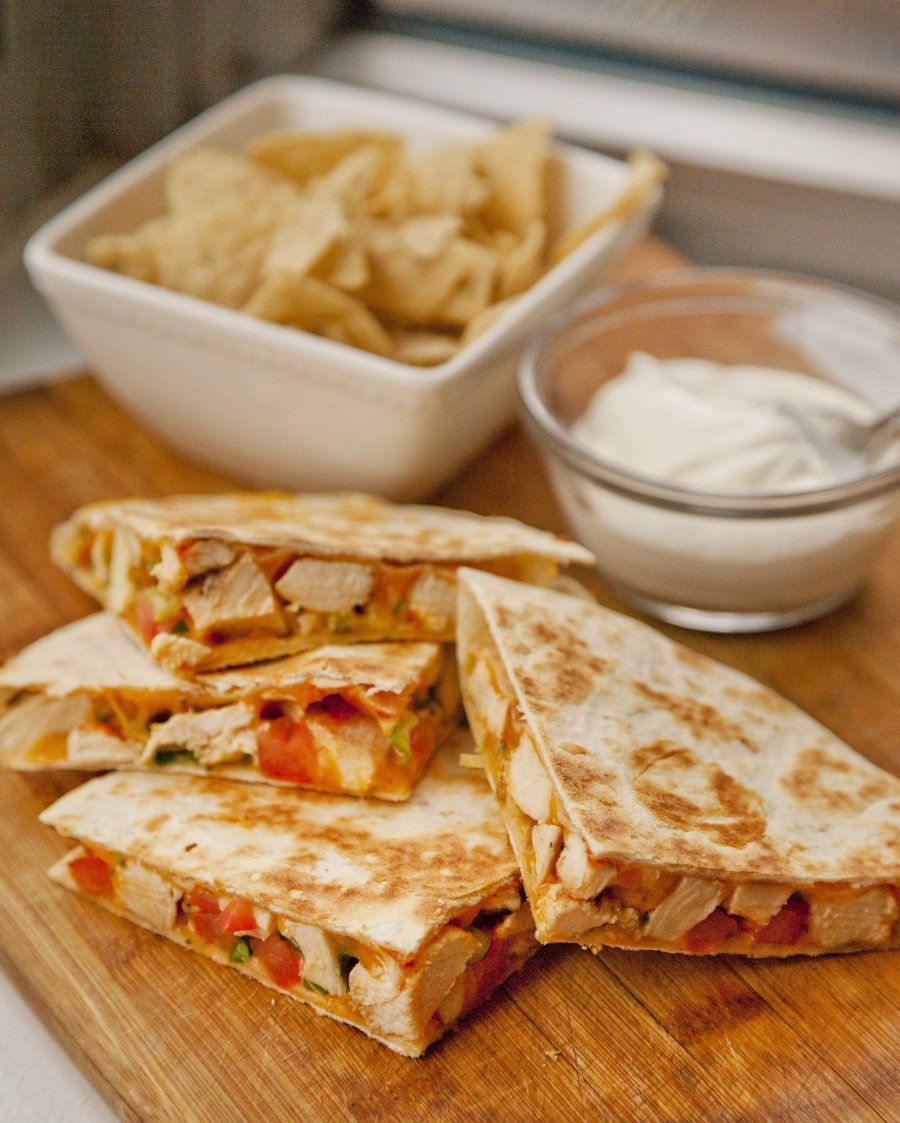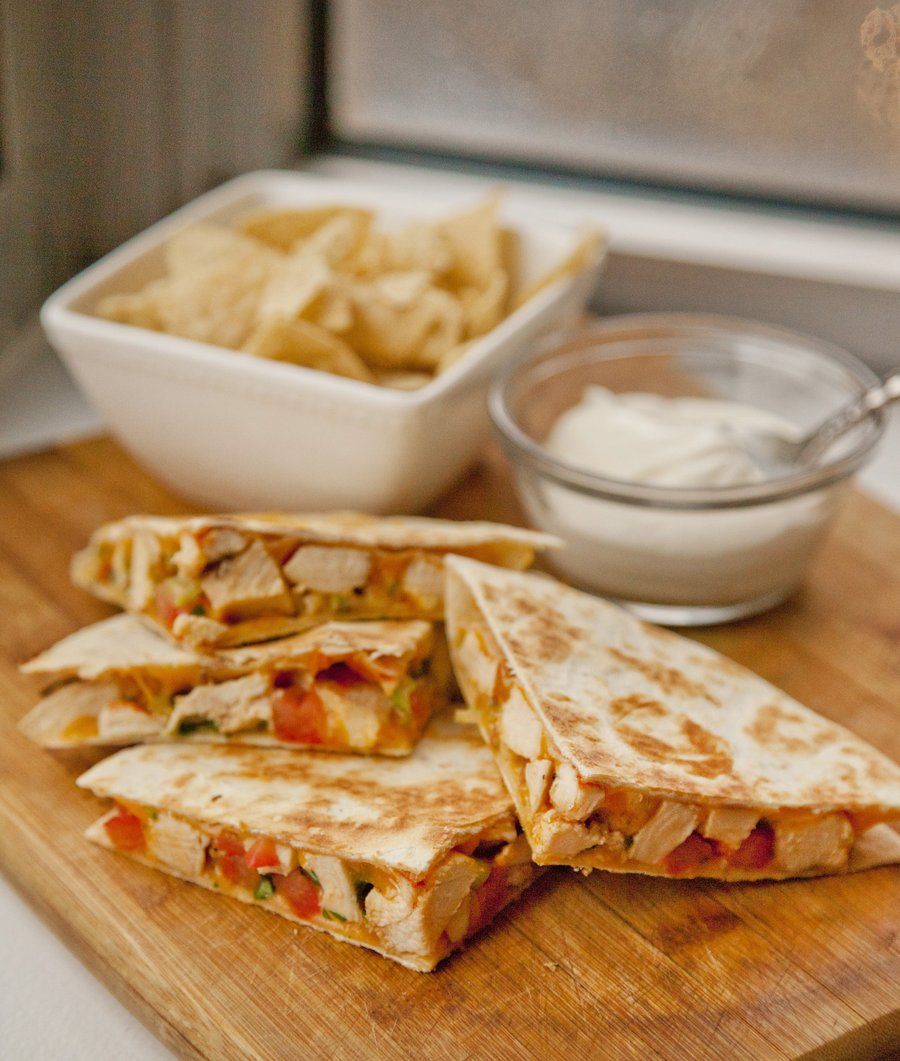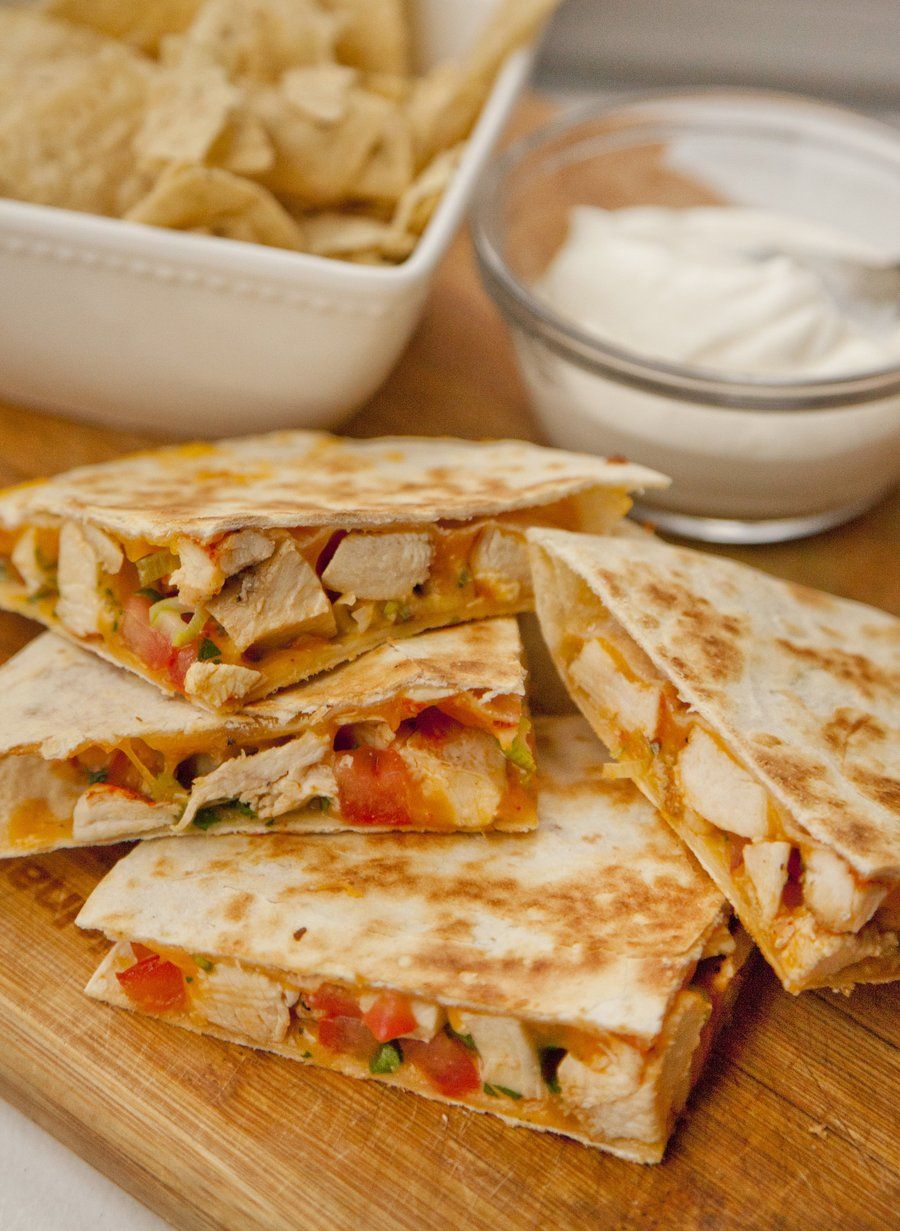 Chicken and Cheese Quesadillas
Prep Time
---
20 Minutes

Cook Time
---
15 Minutes

Total Time
---
35 Minutes

Yield
---
Serves 6

Ingredients
1 1/2 lbs Boneless Chicken Breasts (cut into thin strips)
Salt and Pepper
Smoked Paprika
12 8" Flour Tortillas
18 oz shredded Cheddar Cheese
3 Scallions (sliced thin)
1 Tomato (diced small)
Handful minced Cilantro
Sour Cream (for serving)
---
Directions
If you haven't bought thin chicken breasts, slice your chicken super thin so as to be able to cook it without overcooking. Season your chicken on both sides with salt, pepper and smoked paprika. Heat up a non-stick skillet with 1 Tablespoon of Canola Oil, and in batches, saute your chicken until cooked through. Place cooked chicken on a plate and let rest 10 minutes. Once rested, Cut your chicken into small 1cm sized pieces and place in a bowl.
Get all your mise en place together: Your cut up chicken, shredded cheddar, small diced tomato, thinly sliced scallion, and minced cilantro.
In the same non-stick pan (cleaned) lay down one flour tortilla. Top with a generous amount of cheese, and then with some chicken, tomato, scallion and cilantro. Top with a little more cheese and lay down the second tortilla on top. Over a medium high heat, cook about 5 minutes until the tortillas turns golden brown. Carefully flip the quesadilla over, and cook on the other side until golden brown.
Remove from pan and place on a cutting board. With a serrated knife, cut the quesadilla into quarters. Serve hot with Sour Cream.