I am well aware that I have a complete addiction to Mexican Food. But being that yesterday was Cinco de Mayo, I felt my desire for a 4th night in a row of Mexican goodness, was justifiable.
I have done so much with Mexican fare….from burritos to tacos to loaded nachos….but never have I ever made a Flauta.
A Flauta (sometimes referred to as a "Taquito") is basically a stuffed tortilla that is rolled up and then deep-fried – pretty much the greatest invention next to bacon. So I decided to test out these bad boys with a Sara-original recipe and I have to say, it may have been one of my top 3 recipes EVER. I know, I know, this is a loaded statement, but seriously, my husband and I housed these Flautas…. it was a Flauta massacre…
So with that said, I share with you this incredibly awesome recipe (I shall pat myself on the back now), and hope you try them out! If you want to make this recipe healthier – try baking the flautas instead of deep frying them (but seriously... what's the fun in that?!)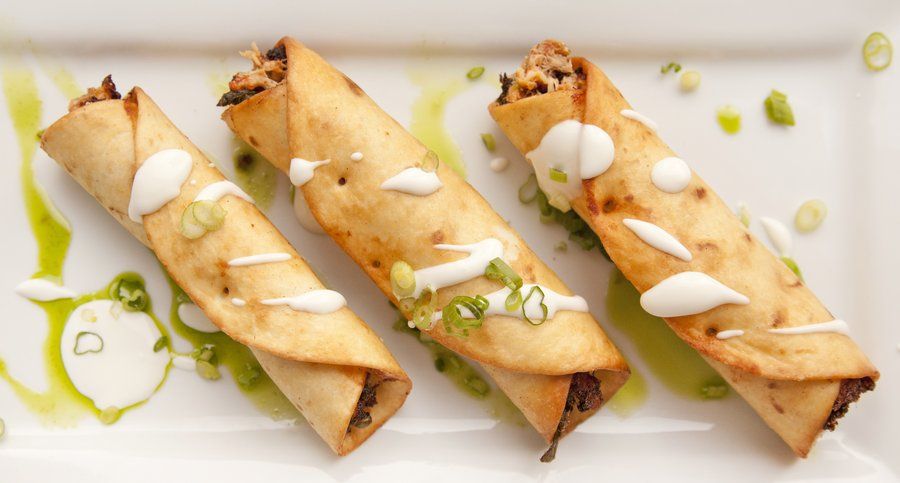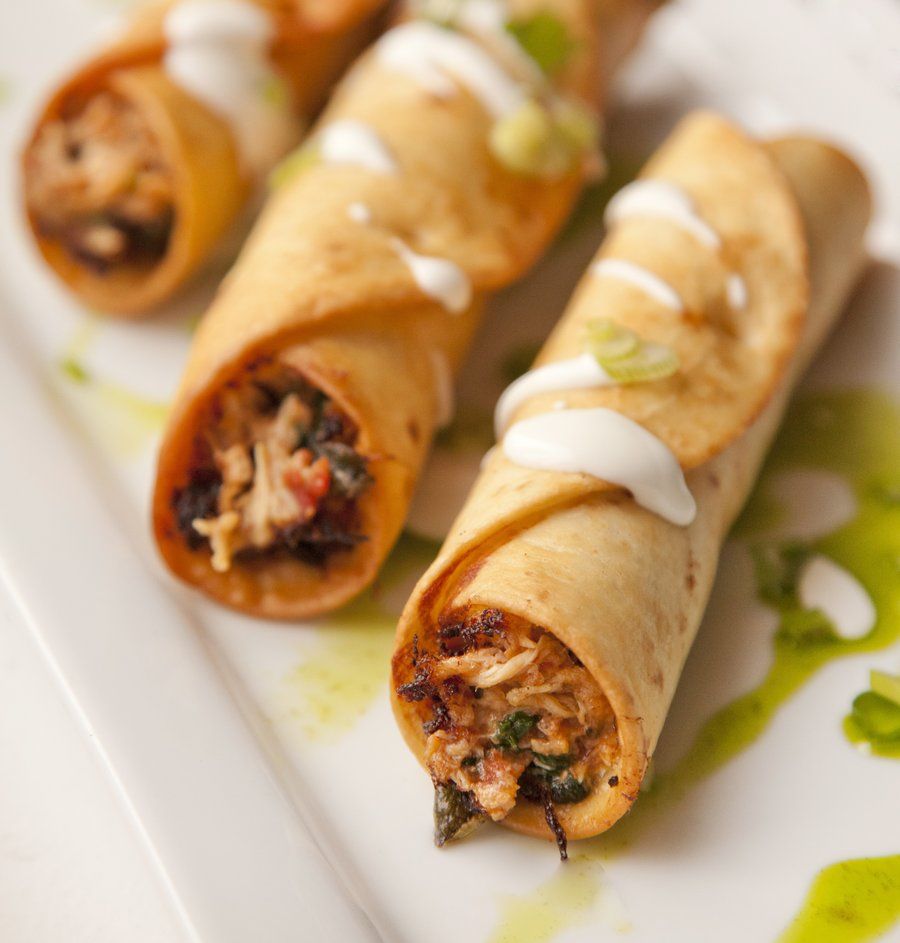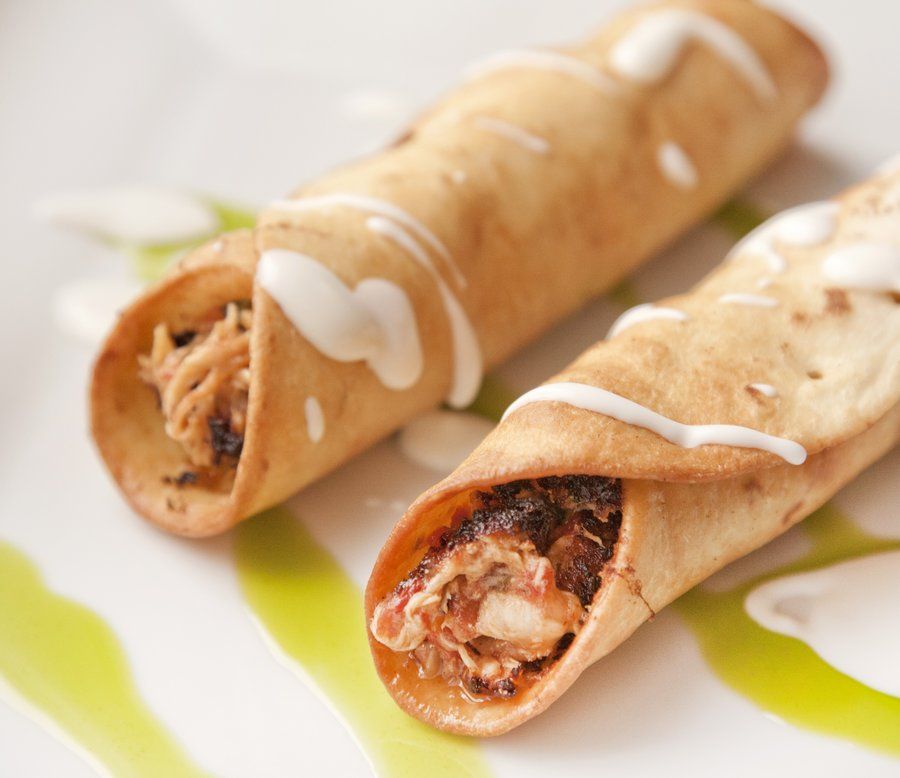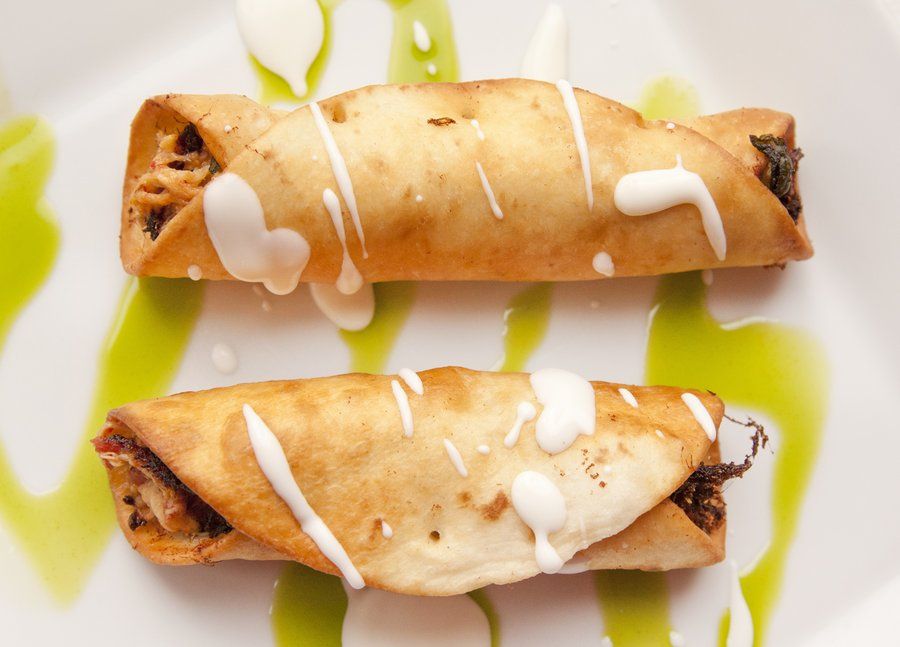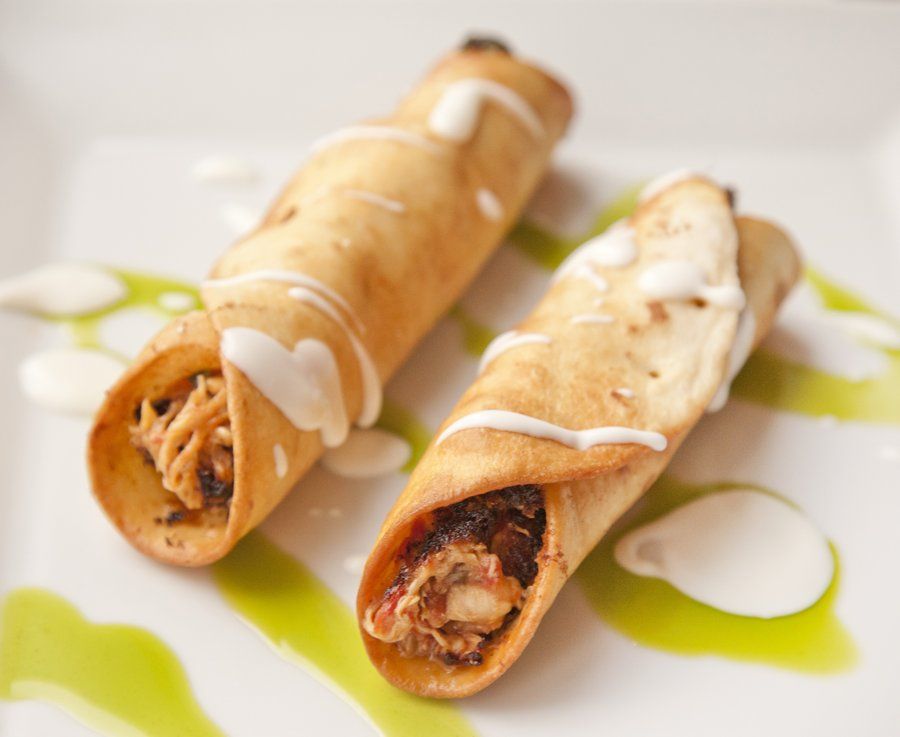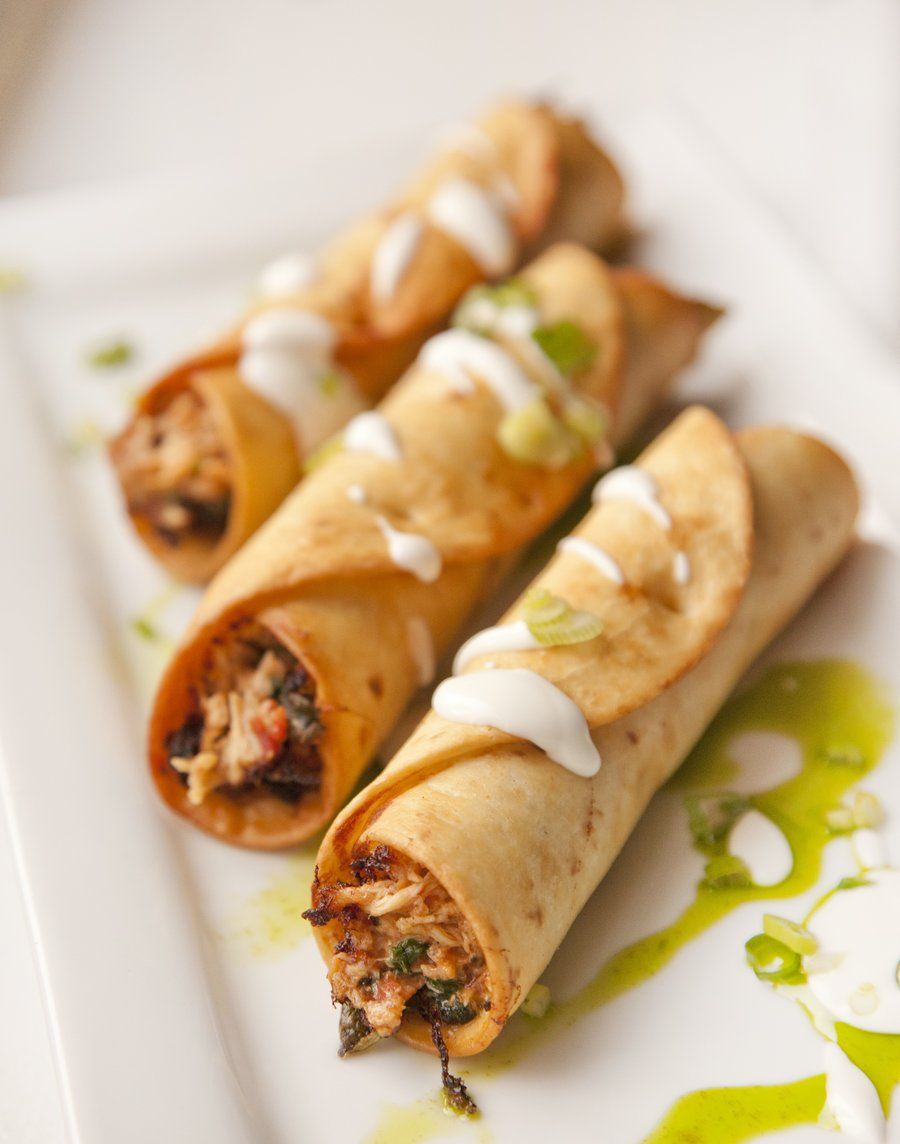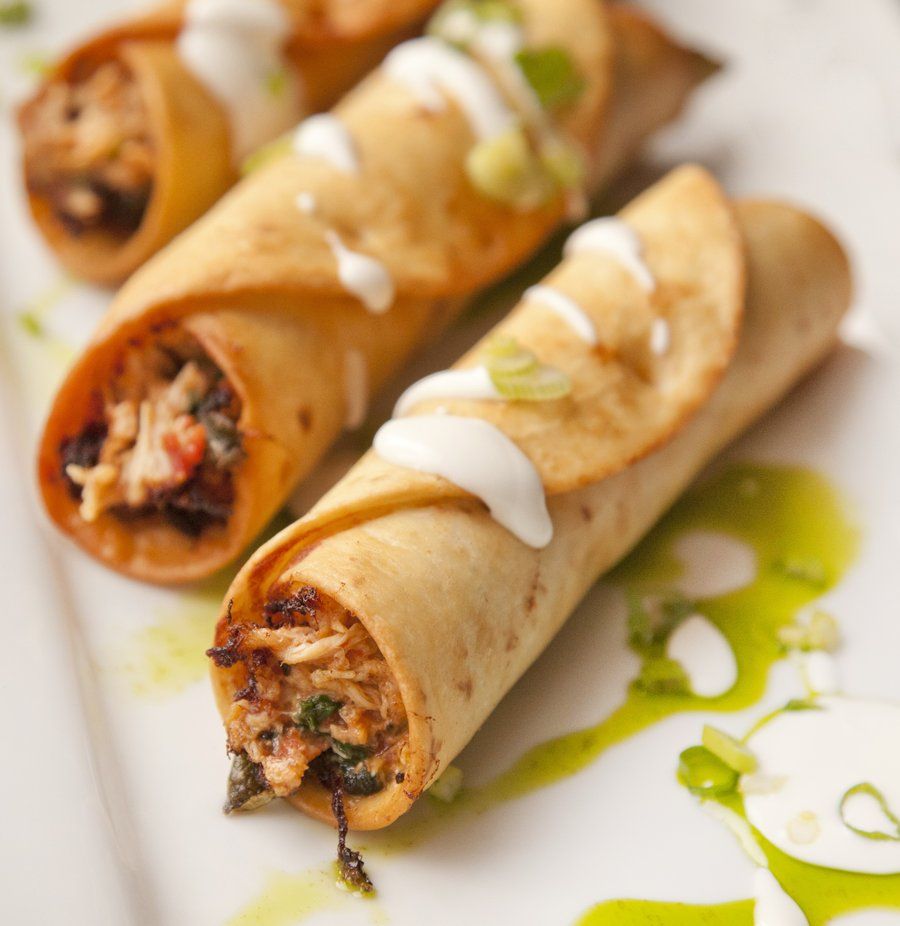 Chicken, Spinach & Cheese Falutas
Prep Time
---
10 Minutes

Cook Time
---
4 Hour 30 Minutes

Total Time
---
4 Hour 40 Minutes

Yield
---
Makes 12 Flautas

Ingredients
1 1/2 lbs Boneless Chicken Breasts
14 Ounce Can of Fire Roasted Tomatoes
2 T Adobo Sauce
2 tsps Dried Oregano
3/4 Cup Red Onion (minced)
2 Garlic Cloves (minced)
1 Jalapeno (Roasted, Skin Removed and minced)
1/2 Teaspoon Salt
1 Teaspoon Extra Virgin Olive Oil
6 oz Baby Spinach
1 1/2 Cups Cheddar Cheese (shredded)
12 6" Flour Tortillas
Sour Cream (for serving)
---
Directions
In a bowl combine your Roasted Tomatoes, adobo Sauce, Oregano, Red Onion, Garlic, Roasted Jalapeño and salt. Stir together to combine.
Pour half of this mixture in a slow cooker and spread out along the bottom of the slow cooker. Lay your chicken breasts on top, and top the chicken with the remaining sauce. Cover and cook on high for 3 hours.
Once done, remove the chicken from the slow cooker and shred. Place chicken in a large bowl and top with most of the liquid/sauce from the slow cooker (do this to taste). Meanwhile in a large saute pan, heat up 1 teaspoon of Olive Oil, add in your spinach and saute until wilted, about 3 minutes. Toss the spinach in with the chicken and add in your cheese. Stir together to combine completely. Taste and season with salt.
Heat up a large pot of oil or a deep fryer to 360 degrees and also preheat your oven to 200 degrees (with a sheet pan inside). Take your tortillas, and on each one, spread out about 1/2 cup of your chicken filling. Roll them up tight and secure with 3 toothpicks. Place in the deep fryer in batches, and fry til golden brown. Remove from oil and place on sheet pan in oven to keep warm.
Continue to fry all the flautas. Remove toothpicks before serving. Serve with a drizzle of Sour Cream mixed with 1-2T of milk to create a more sauce-like consistency.