In our house, we very rarely order in food because of the fact that I cook every night. However, on those few times a month that we order in, I like to order in food that I don't normally cook - which, a lot of the time winds up being Chinese food. I love Chinese take-out just as much as the next person, but every time I eat it, I feel like my body goes into salt shock. I don't know what it is, but Chinese take-out is always ridiculously salty, and I wind up drinking a gallon of water throughout the night just to stay somewhat hydrated.
So last night I decided I was in the mood for some Asian flavors without the abundance of salt. I think my favorite Asian ingredient is Hoisin Sauce (basically an Asian BBQ Sauce) so I decided to go with that as my main flavor. I slow cooked my chicken in a variety of asian ingredients and served it over blanched broccoli and snow peas and Basmati Rice. I am aware obviously that Basmati Rice is Indian, not Chinese…. but this was no mistake in my recipe….I just think Basmati rice has the best flavor of all rices out there. Feel free to substitute white rice, brown rice, or even Asian Noodles.
This was an awesome meal - really the star of the show was the marinade in which the chicken cooked. The key is after you cook the chicken in the slow cooker, you reduce down the marinade in which it cooks in so you get that glaze-like sauce. YUM city, population: your dinner.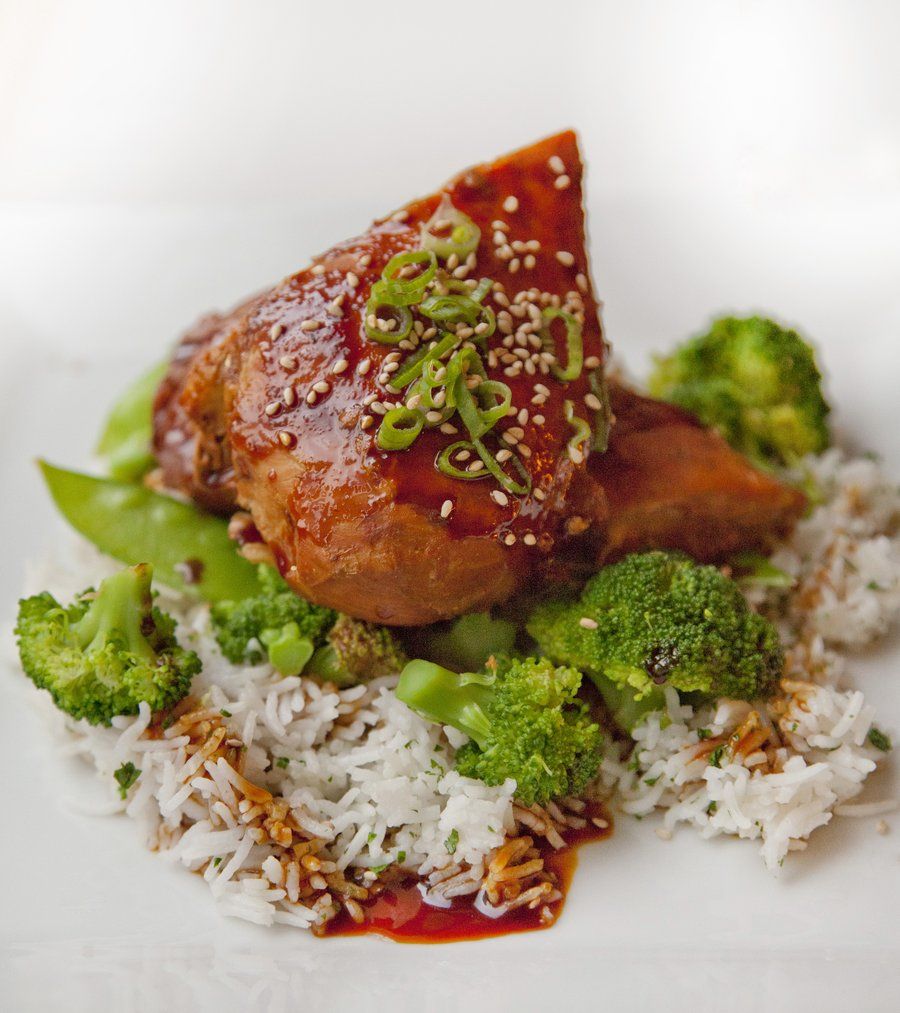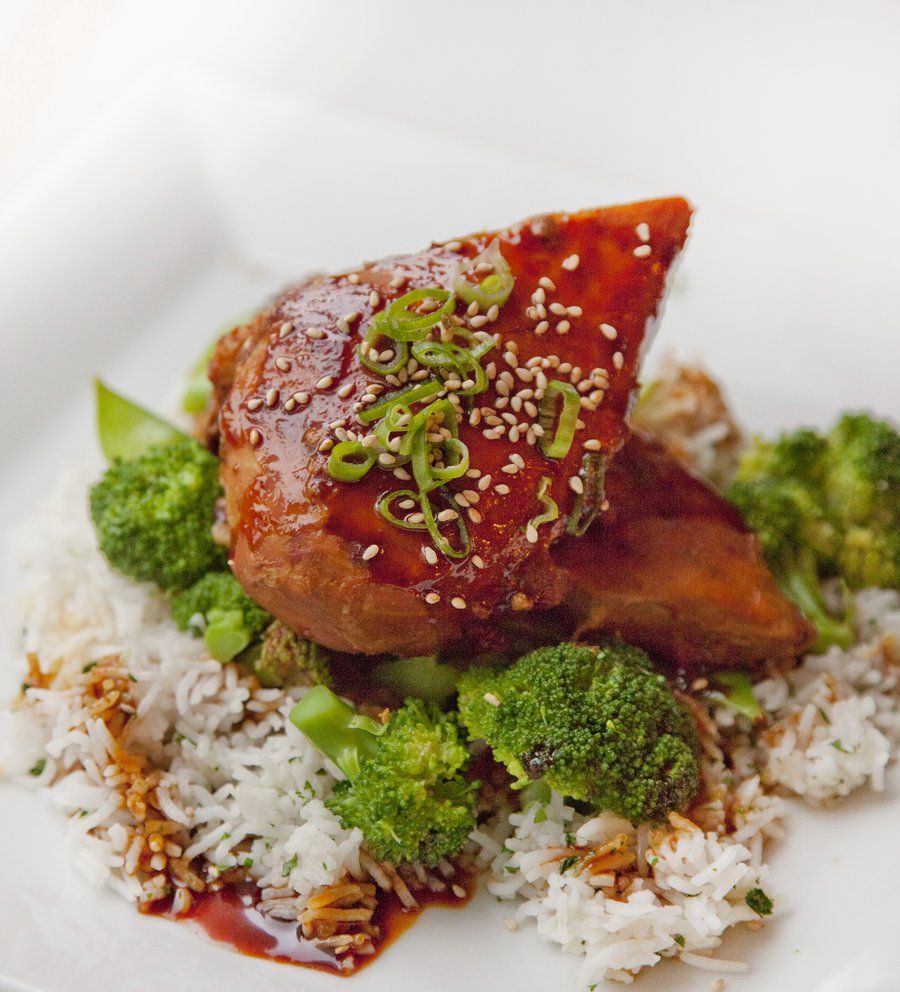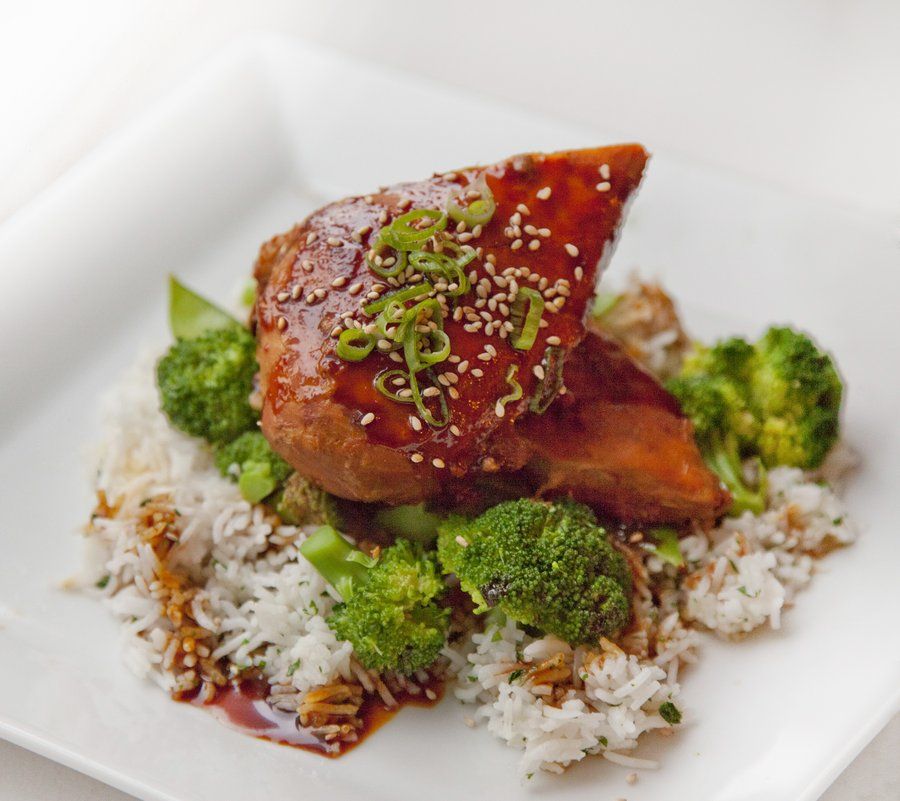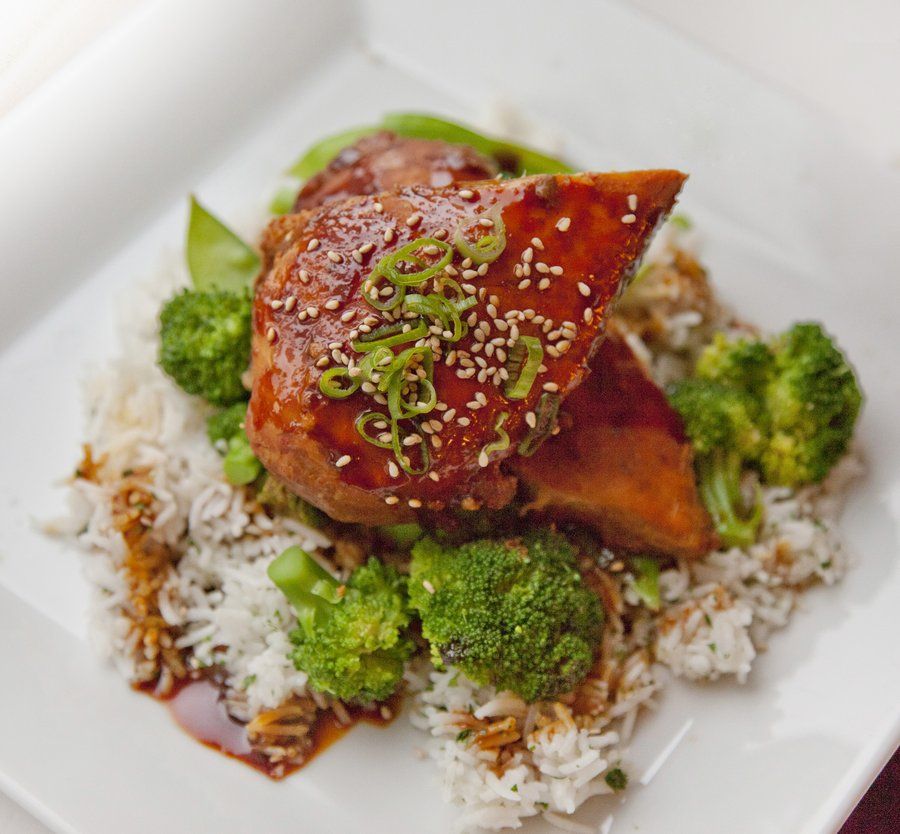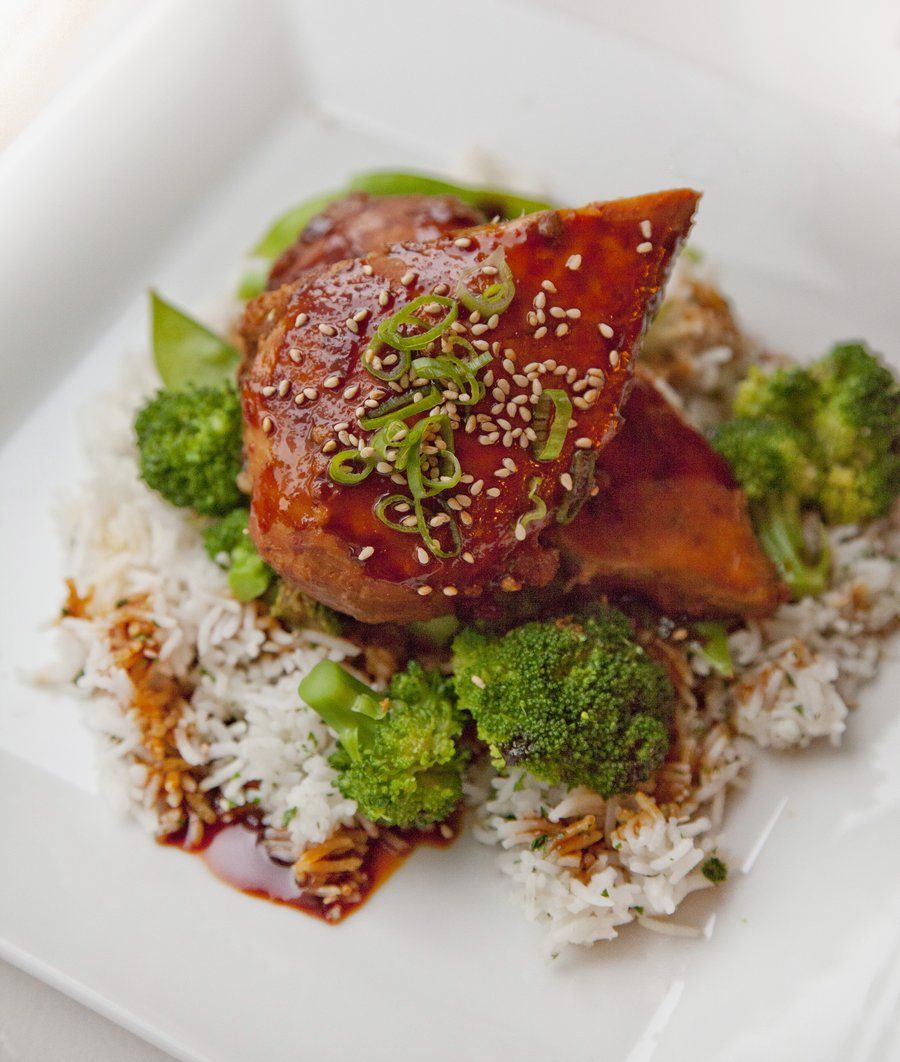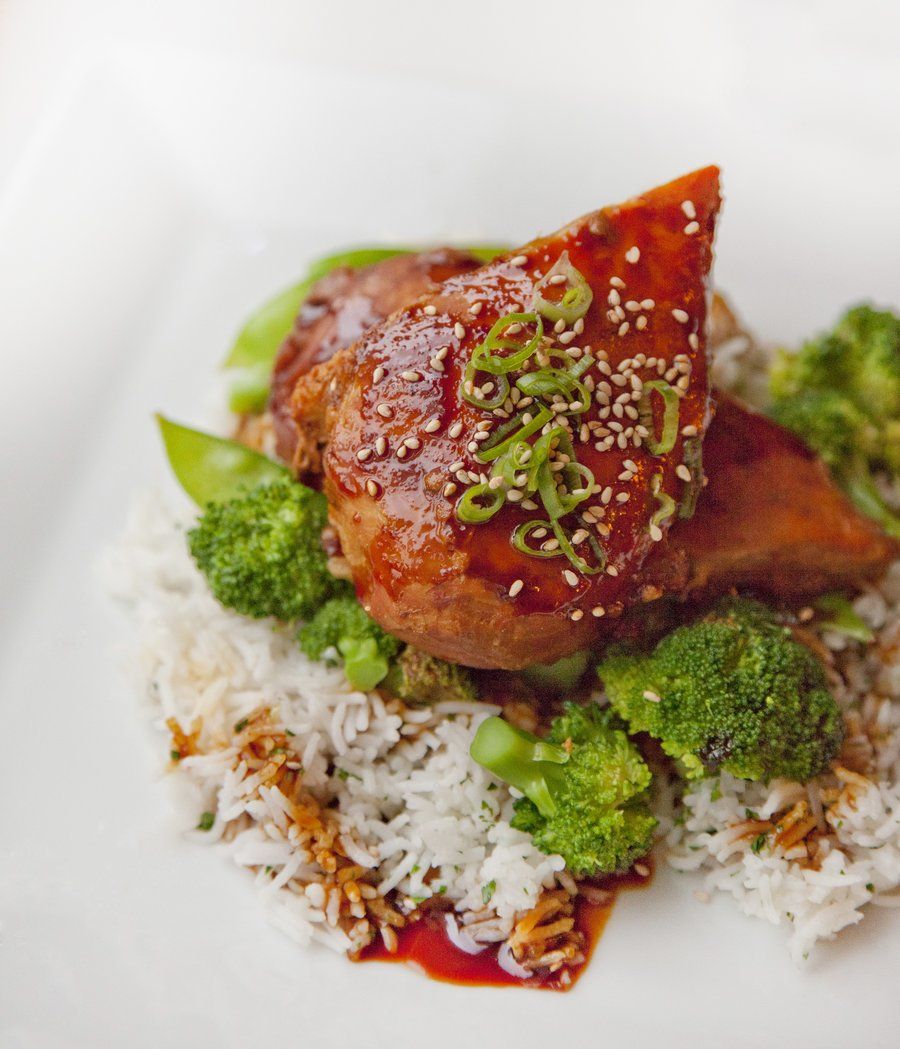 Chinese BBQ Chicken with Broccoli, Snow Peas and Basmati Rice
Prep Time
---
15 Minutes

Cook Time
---
6 Hours

Total Time
---
6 Hour 15 Minutes

Yield
---
Serves 4

Ingredients
3 lbs Boneless Chicken Breasts
1/2 Cup Hoisin Sauce
1/2 Cup Soy Sauce
4 tsps Garlic Chili Sauce
1/4 Cup Brown Sugar
2 tsps Mustard Powder
1 Teaspoon Ginger Powder
1 Cup Basmati Rice (uncooked)
1 Tablespoon Butter
1 Tablespoon Cilantro (minced)
3/4 Pound Broccoli (florets only)
4 oz Snow Peas (membrane removed)
2 Scallions (sliced thin)
Sesame Seeds
---
Directions
In a bowl, combine your hoisin, soy sauce, garlic chili sauce, brown sugar, mustard powder and ginger powder - mix together. Pour half the mixture into your slow cooker. Place your chicken in an even layer into the slow cooker and pour the rest of the marinade on top of the chicken. Cover and cook on low for 5 hours.
When your chicken is almost done, cook your rice: In a pot add your basmati rice, 2 cups of water, butter, and a pinch of a salt. Bring to a boil, cover and reduce to a simmer. Let cook undisturbed for 20 minutes. When done, remove from heat, fluff with a fork and add in your cilantro.
For the veggies: Bring a large pot of salted water to a boil. Add in the vegetables and cook for 3 minutes. Remove veggies with a slotted spoon and place in a bowl.
Remove your chicken from the slow cooker and place on a cutting board. Pour the liquid from the slow cooker through a fine mesh sieve into a small saucepan. Reduce the liquid over a high heat for about 10 minutes until it thickens enough to coat the back of a spoon.
To plate: Lay down some basmati rice, top with your blanched vegetables, add some chicken on top and pour some of your thickened juice on top. Garnish with scallions and sesame seeds.