A few weeks ago, in an attempt to support one of our local sushi restaurants, we ordered a huge spread of food for dinner. One of the appetizers we ordered was Chicken Katsu; a crispy fried chicken kebob served with a dipping sauce. Unfortunately, fried food never travels well when it comes to take out. By the time it gets to you, it's been steaming inside a plastic takeout container which then destroys it's crispy texture and makes the breading this gooey, wet mass of breadcrumbs that makes me sad as a chef and a human.
Fried food, in general, should be eaten fresh from the fryer. And even if it's not going to be eaten right away, having it sit in an enclosed container is literally the WORST thing you can do with it. So after the great Katsu Disappointment of 2021, I was determined to make my own crispy Katsu, but turn it into a sandwich for lunch.
I knew for the sauce, I wanted to use my homemade Korean Hot Sauce that I literally put on everything from scrambled eggs to Bibimbap to Roasted Veggies.
I also knew I wanted to pair the chicken and hot sauce with a creamy coleslaw and a fluffy roll.
The chicken came out INCREDIBLE - super tender on the inside, and crispy on the outside. I honestly ate a bunch of chicken without anything on them but also enjoyed them as a full on sandwich. You can also make the chicken as an appetizer with whatever dipping sauce you like (bbq sauce, hot sauce, buffalo sauce, teriyaki...) or as a sandwich like I did!
Kids will also love this chicken on its own because they taste just like chicken nuggets.
Enjoy!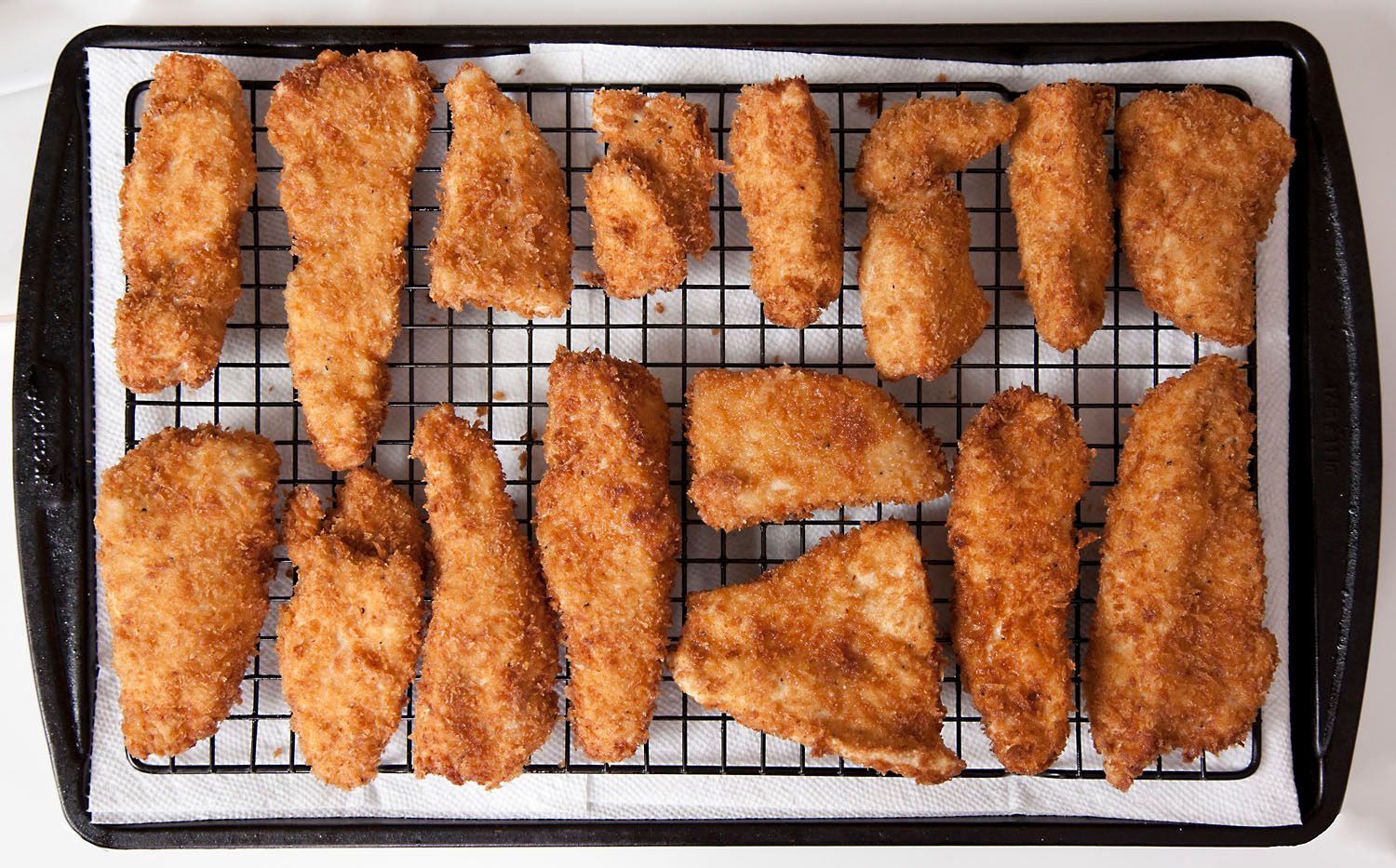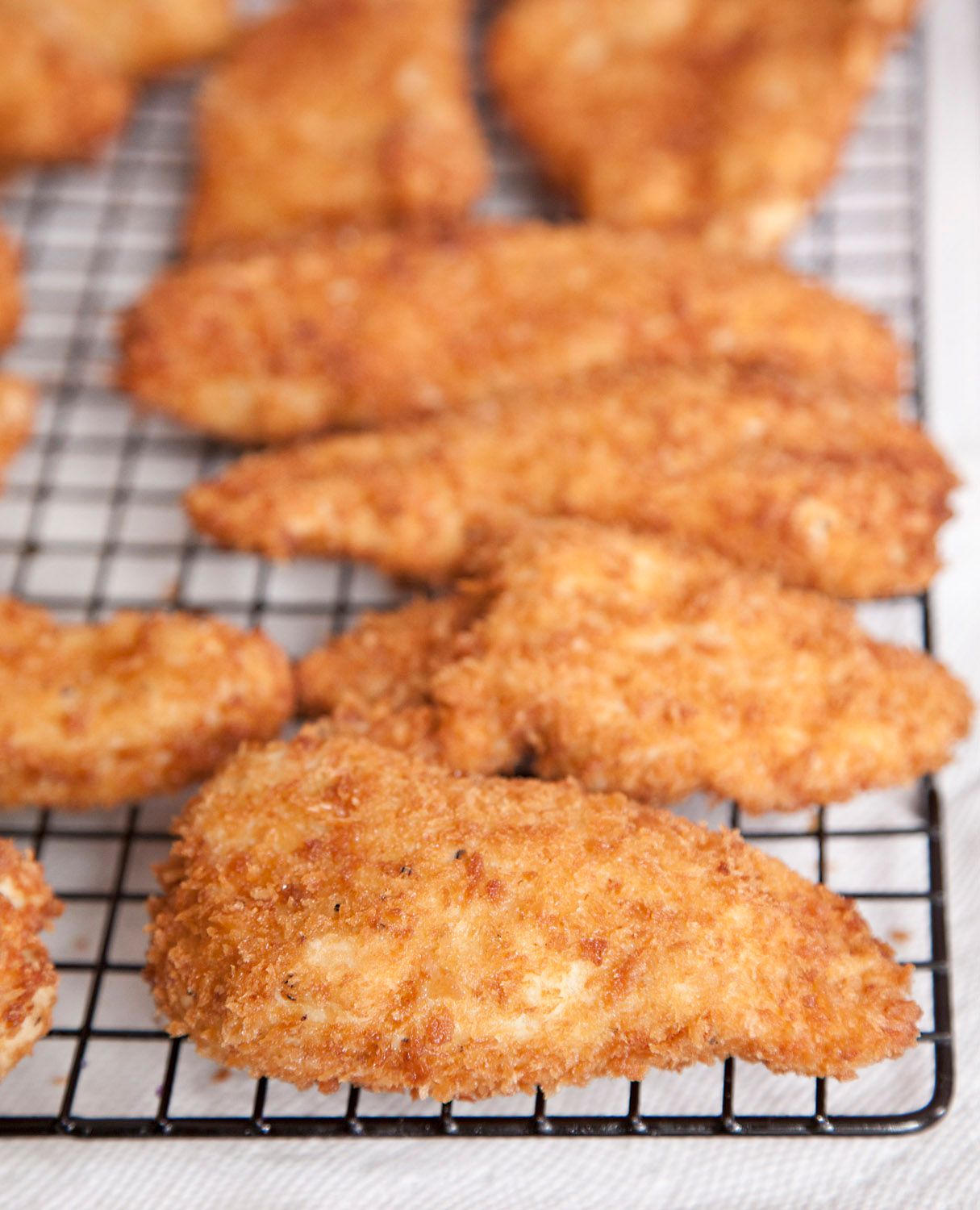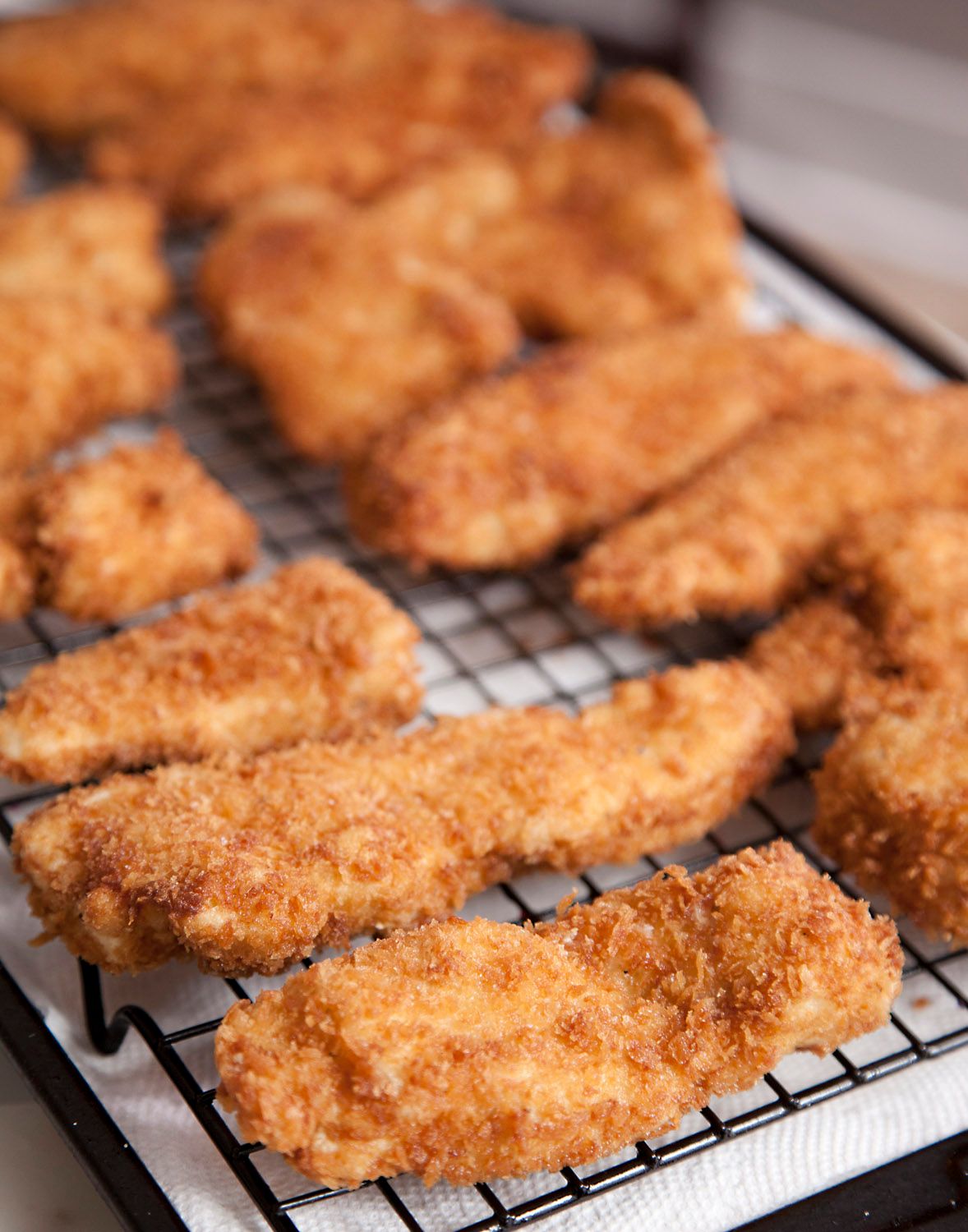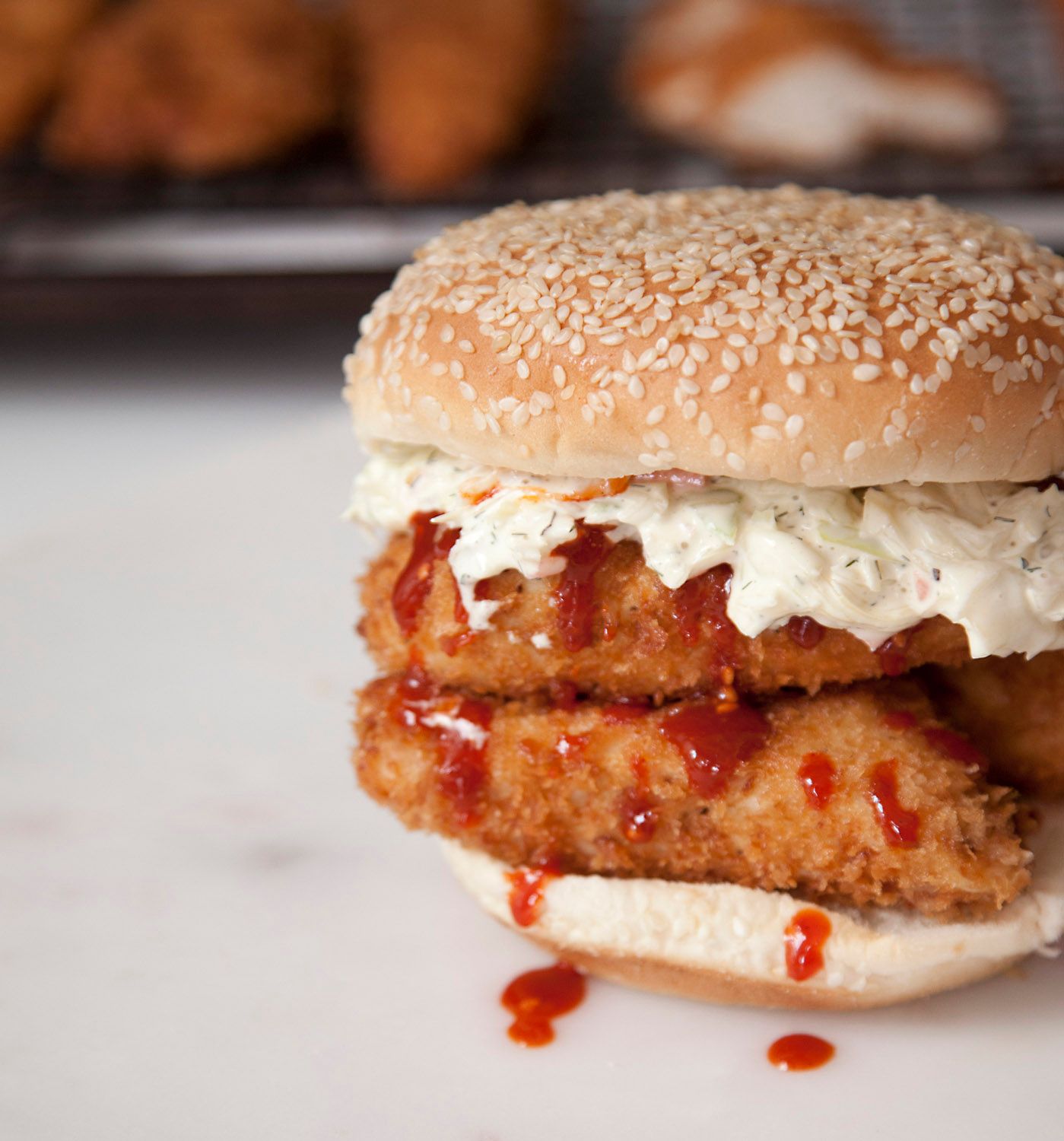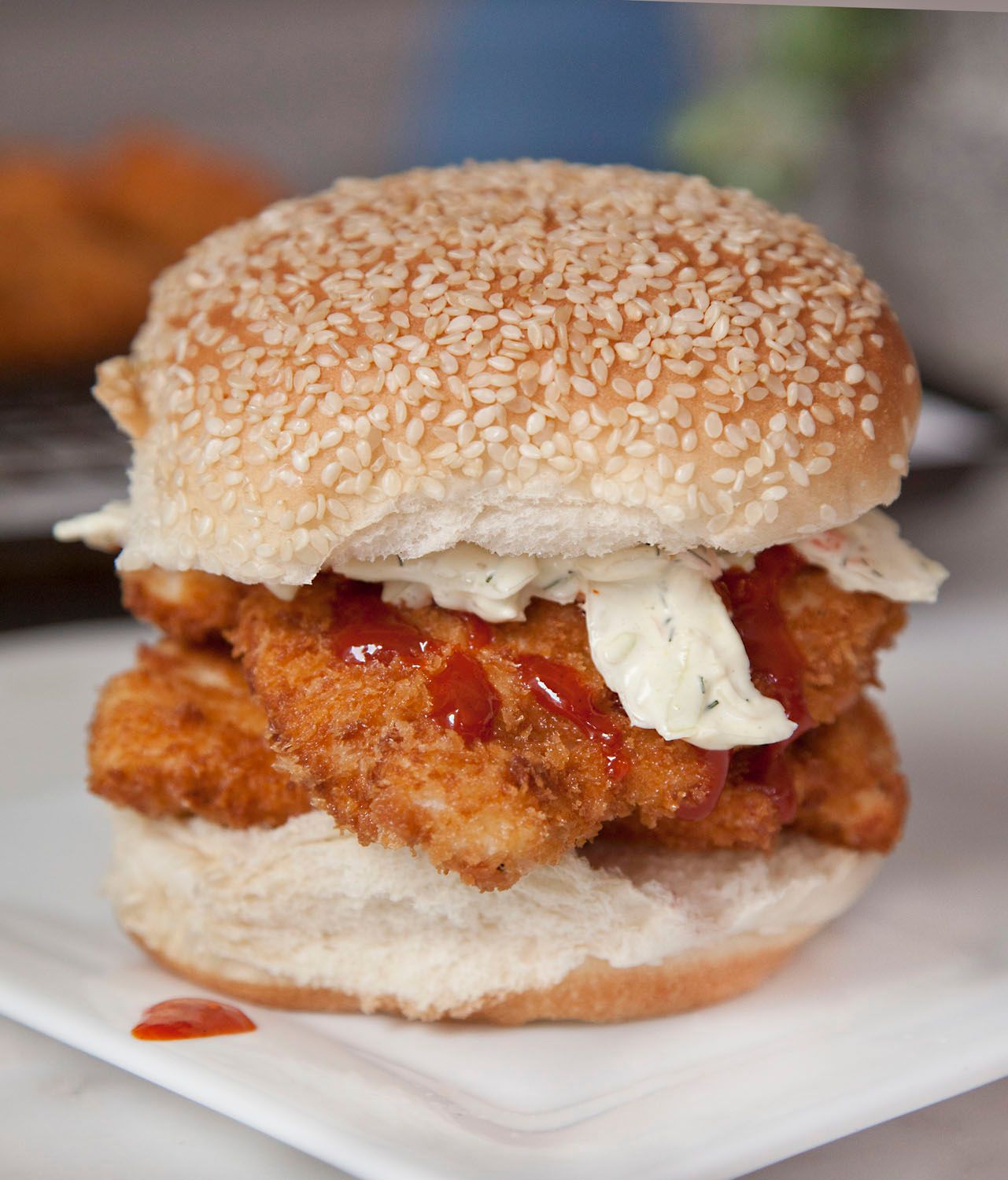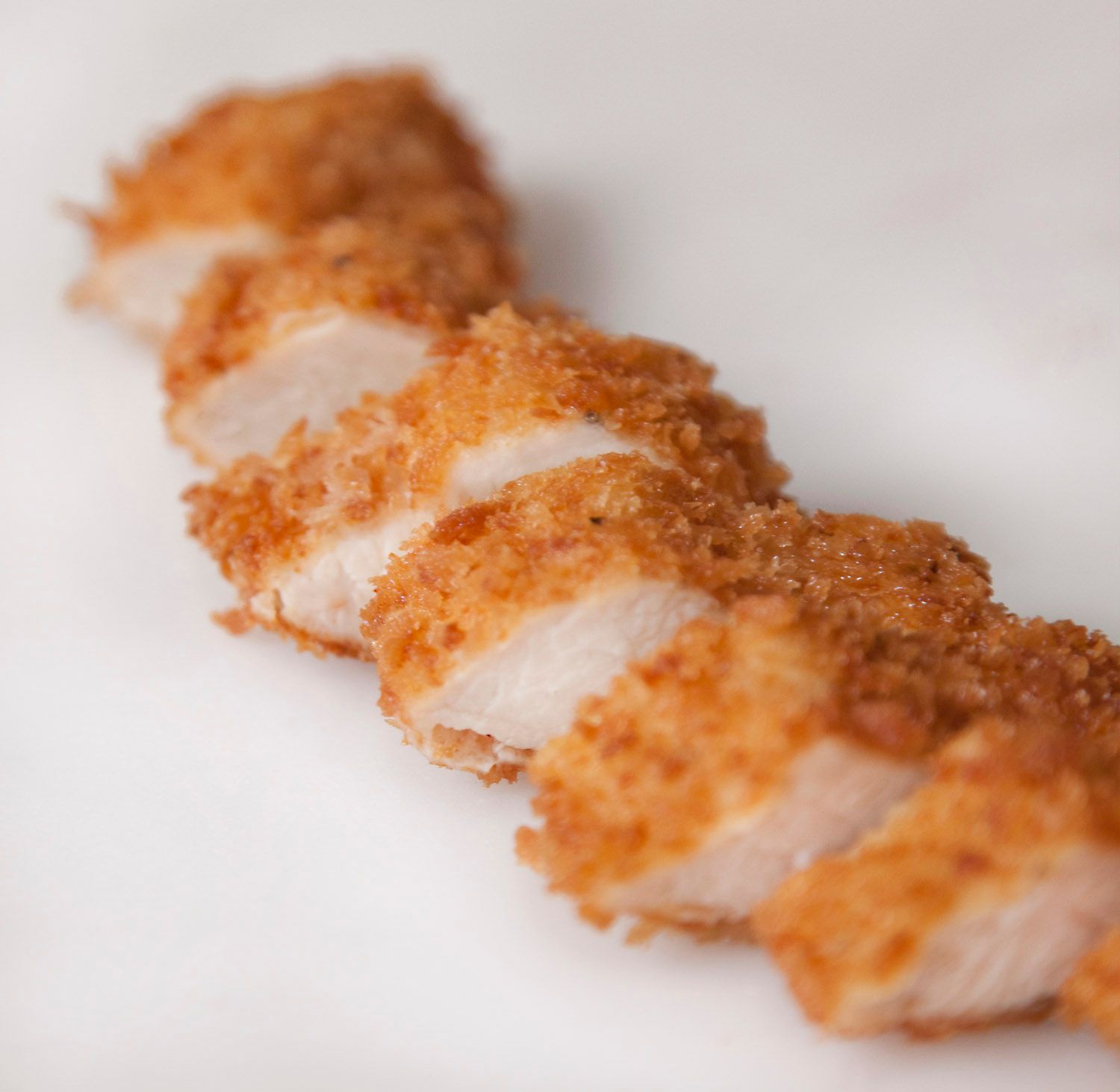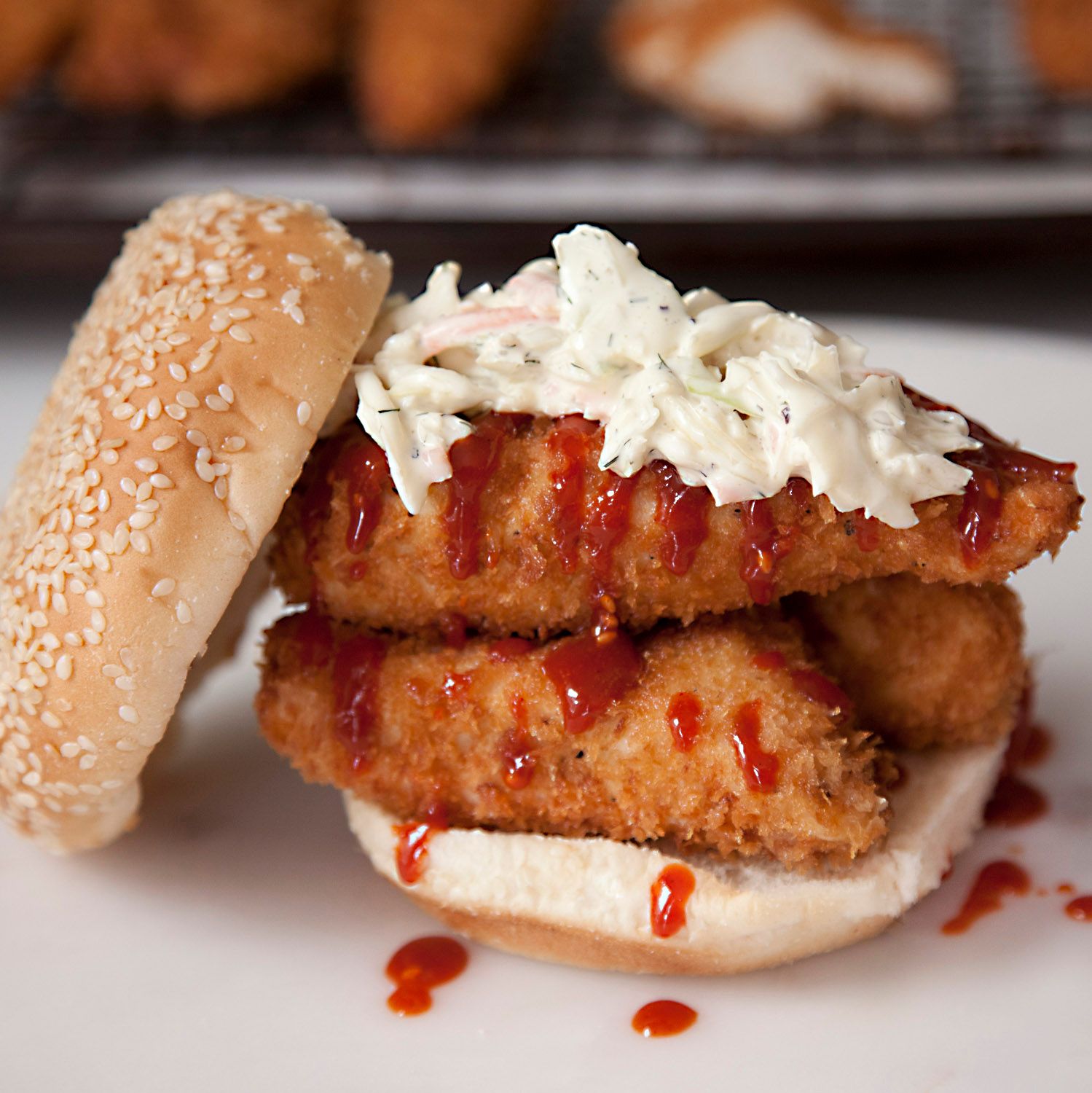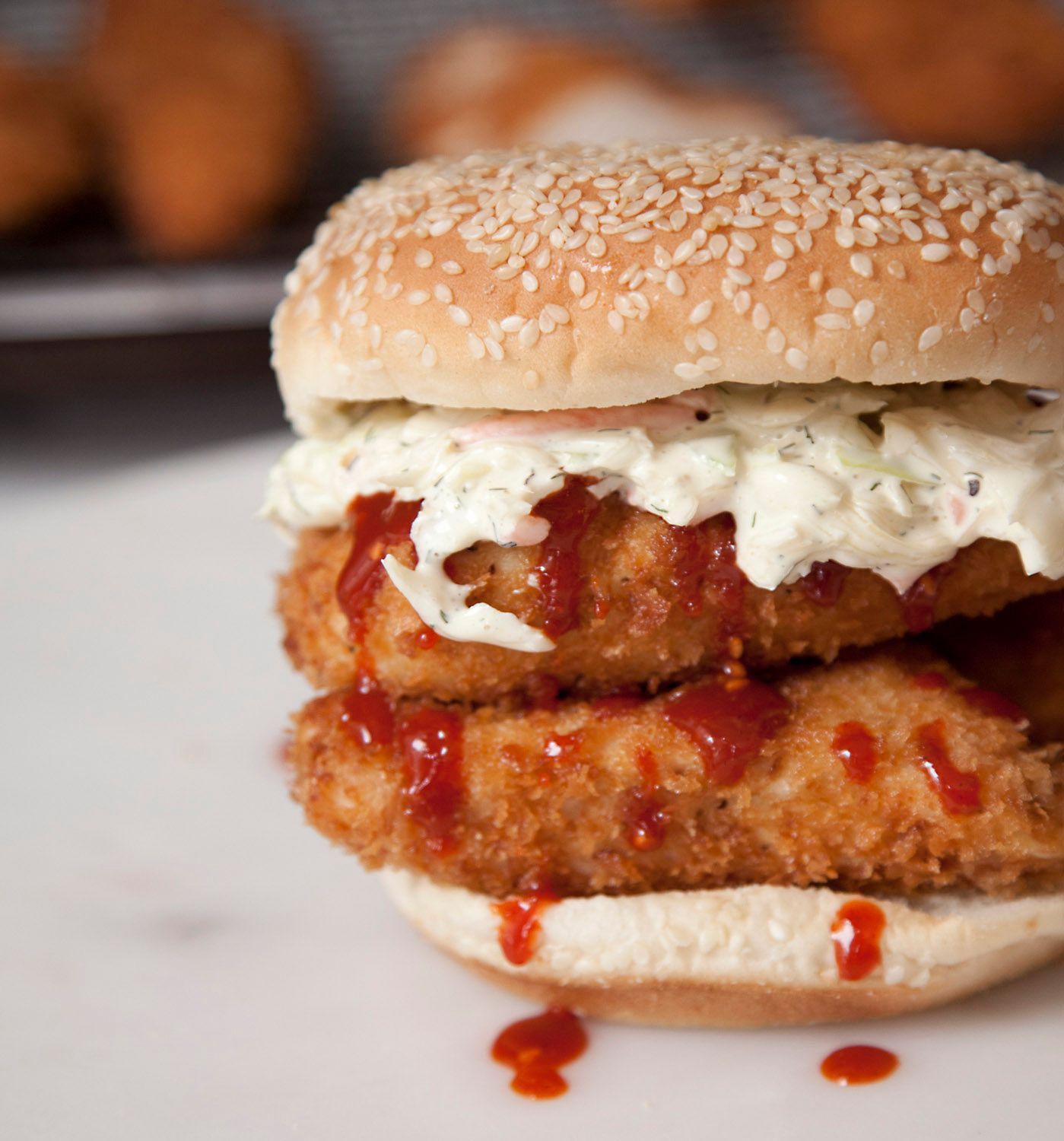 Chicken Katsu Sandwiches
Prep Time
---
30 Minutes

Cook Time
---
15 Minutes

Total Time
---
45 Minutes

Yield
---
Makes 8 Sandwiches
For the Coleslaw:
Ingredients
14 ounces Coleslaw Mix
1 cup Mayonnaise
2 teaspoons Yellow Mustard
2 teaspoons Rice Wine Vinegar
1/2 teaspoon Black Pepper
1/4 teaspoon Salt
1 teaspoon Dried Dill
For the Chicken:
Ingredients
2.25 Pounds Chicken Breasts, sliced 1/4" thick
3/4 cup All Purpose Flour
1 teaspoon Black Pepper
1/2 teaspoon Salt
1.5 cups Panko Breadcrumbs
2 Eggs
2 Tablespoons Whole Milk
Canola Oil, for frying
For the Sandwich:
8 Rolls, of your choice
Hot Sauce (recipe below)
---
Directions
For the coleslaw: in a large bowl, mix together all of your ingredients until combined. Set aside in the fridge.
For the chicken, set up a dredging station: Flour, pepper and salt mixed together on one plate. Egg and Milk whisked together in a large bowl. And lastly, Panko on it's own plate.
Take a piece of chicken and coat it in the flour mixture on all sides. Shake off any excess. Place the chicken in the egg mixture and coat it on all sides. With a fork, pick up the chicken from the egg mixture and allow the excess egg to drip off. Place the chicken in the panko and coat it with panko on all sides. Place the chicken on a parchment lined baking sheet and repeat this breading process with all of your chicken.
Once all the chicken is breaded, heat up a medium sized pot with 1.5 Quarts of Canola Oil to 365 degrees. In batches, fry the chicken until golden brown (about 3 minutes). Remove the chicken with a slotted spoon and let drain on a paper towel lined baking sheet.
To Assemble the Sandwich: Place a few pieces of the fried chicken on the bottom part of your bun, add a lot of the hot sauce and top with the coleslaw and the top of the bun!
Homemade Korean Hot Sauce
Prep Time
---
5 Minutes

Total Time
---
5 Minutes

Yield
---
Makes 1/2 cup of Sauce

Ingredients
2 T Gochujang Korean Chili Paste
2 T Plum Sauce
1/2 Tablespoon Soy Sauce
1 Tablespoon Mirin
1/2 Tablespoon Garlic (minced)
3 T Water
1/2 Teaspoon Sesame Seeds
---
Directions
Whisk all ingredients together in a small bowl - can be kept in an airtight container in the fridge for a few weeks.