We have been getting what seems like non-stop snow in New Jersey this year...and my daughter has been off from school more days than I can count at this point... So on my list of things we can do while stuck inside, baking is always a crowd pleaser (shocking).
I have been coming up with new cookie recipes and today I was determined to use up this massive package of Oreos we've had sitting in our house since Christmas. I have seen recipes for cookies stuffed with whole Oreos which I knew my daughter and my husband would both love so that was our inspiration.
I used both chocolate and white chocolate chips to kind of go with the cookies n' cream theme that Oreos have, and I made sure to have a decent amount of salt in the cookie dough to counteract all the sweetness. These were a huge hit - and just like Oreos, these were great to dunk in milk! Kids will love helping out in the kitchen with these because it's a very hands on recipe!
Enjoy!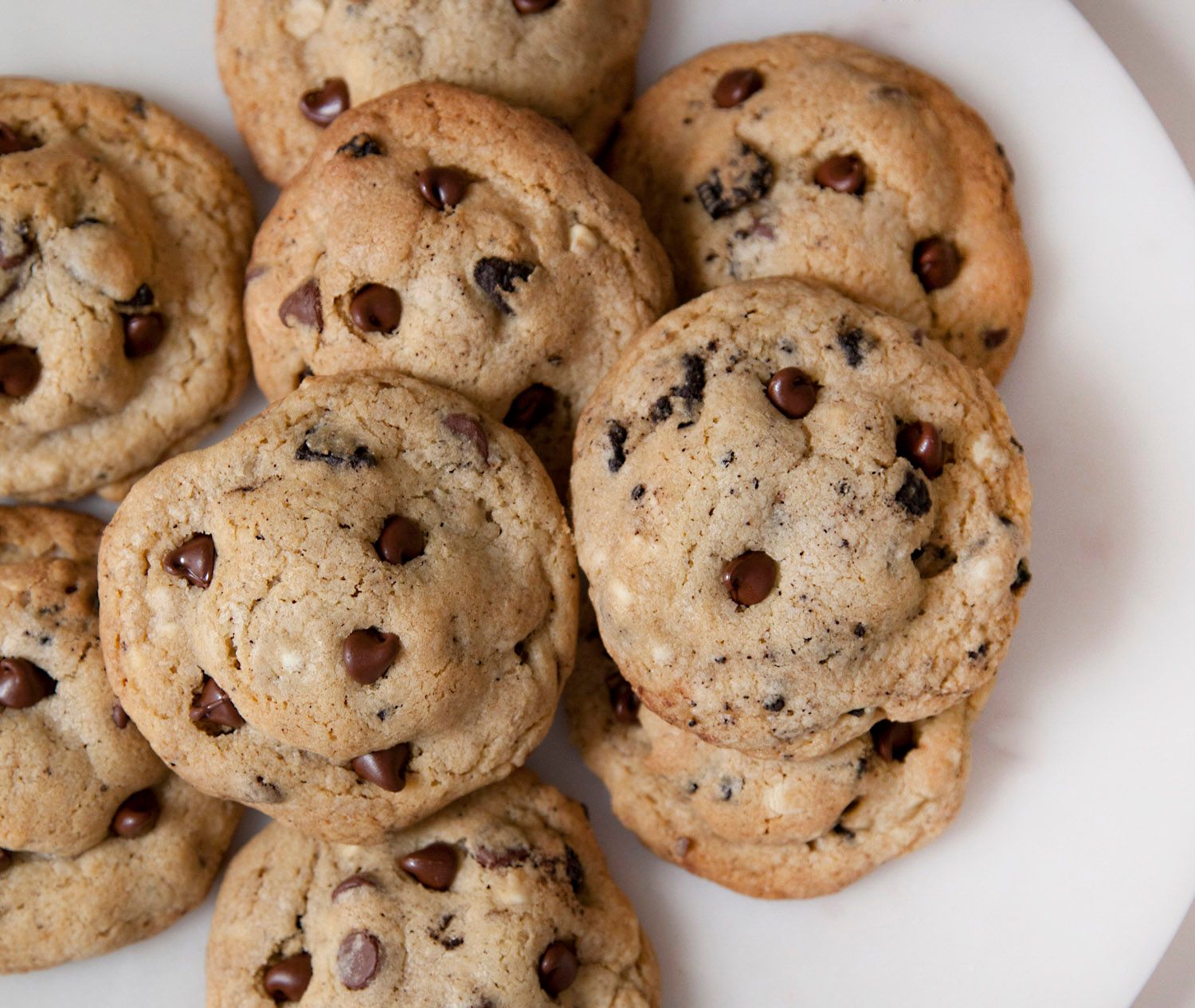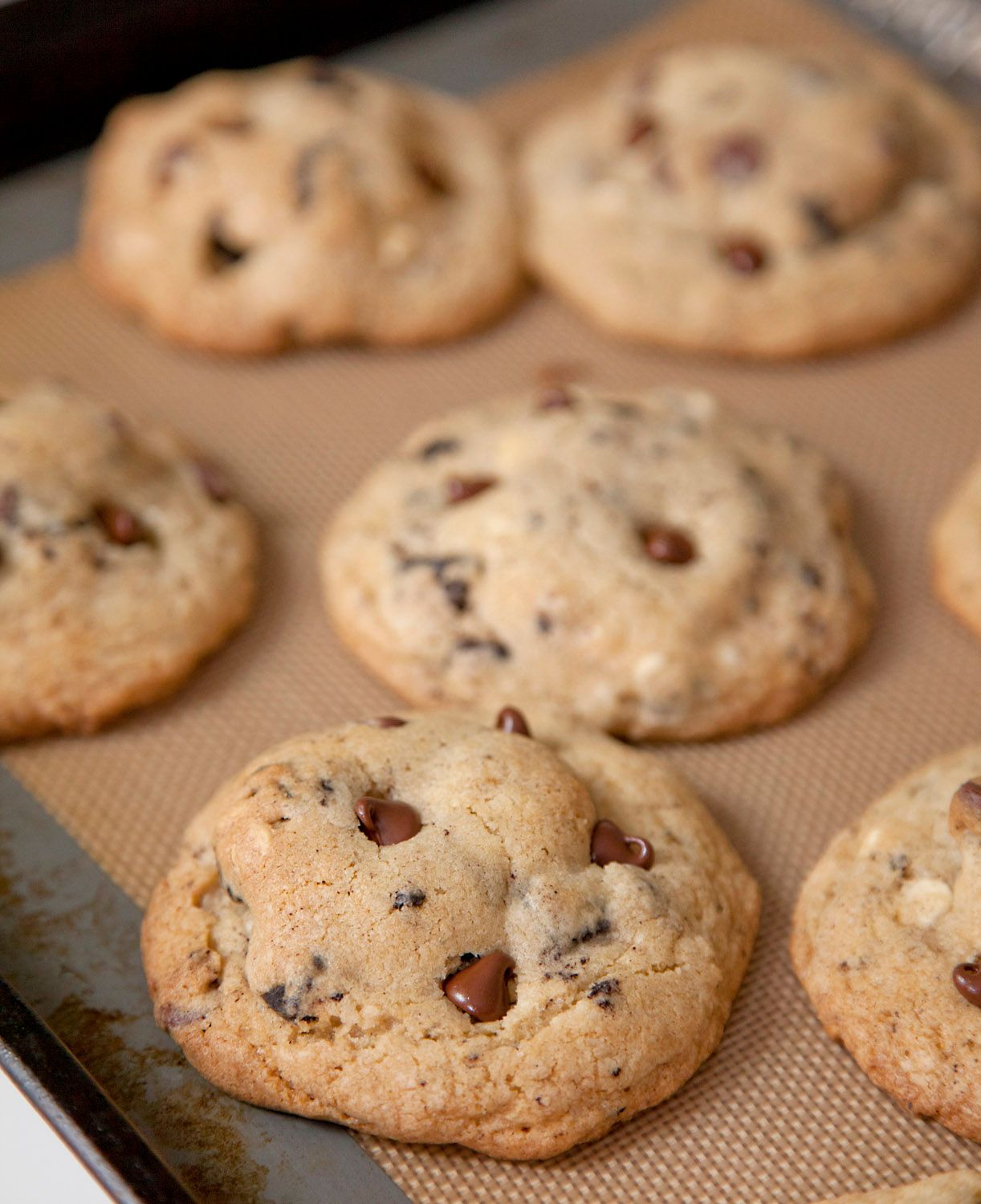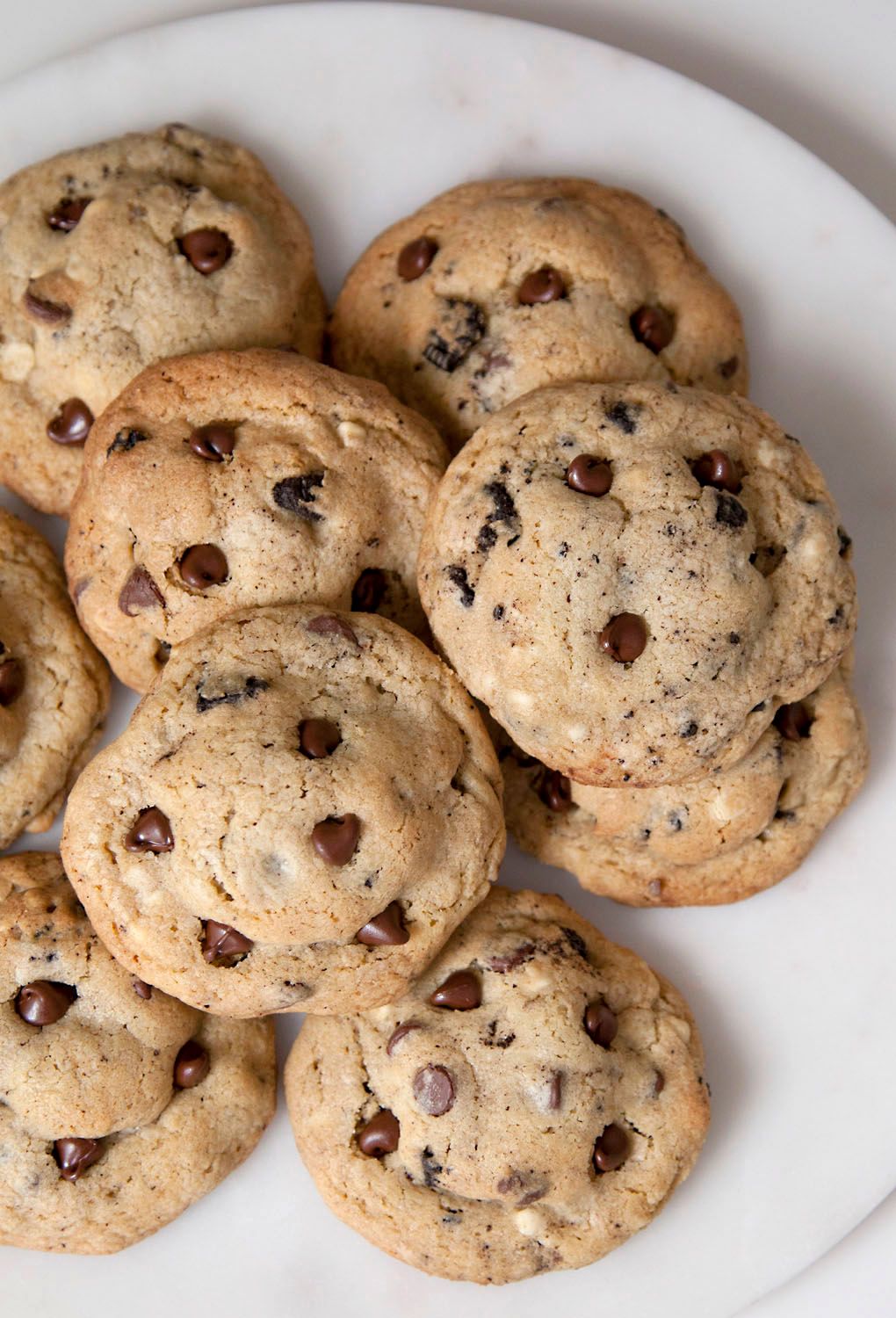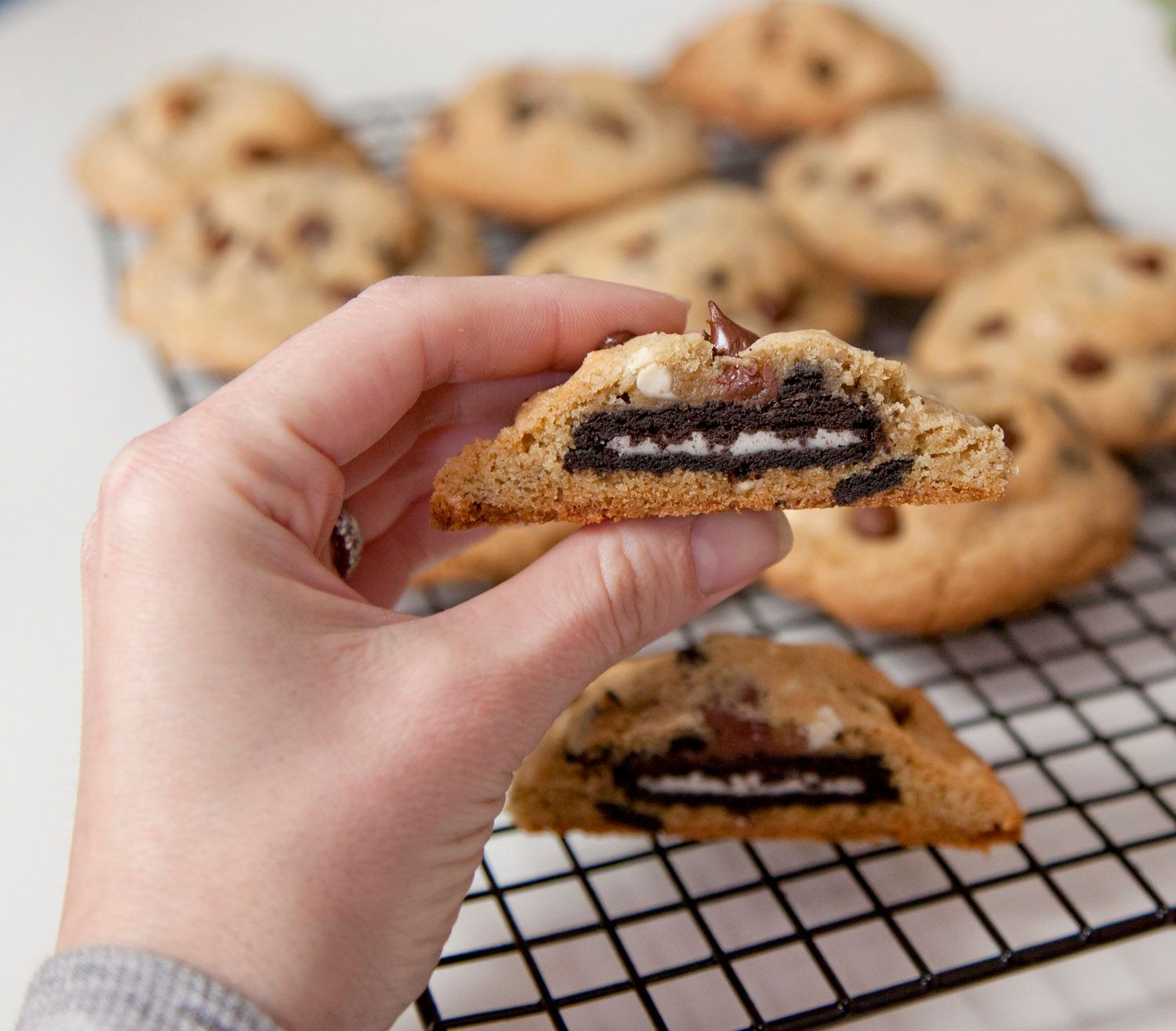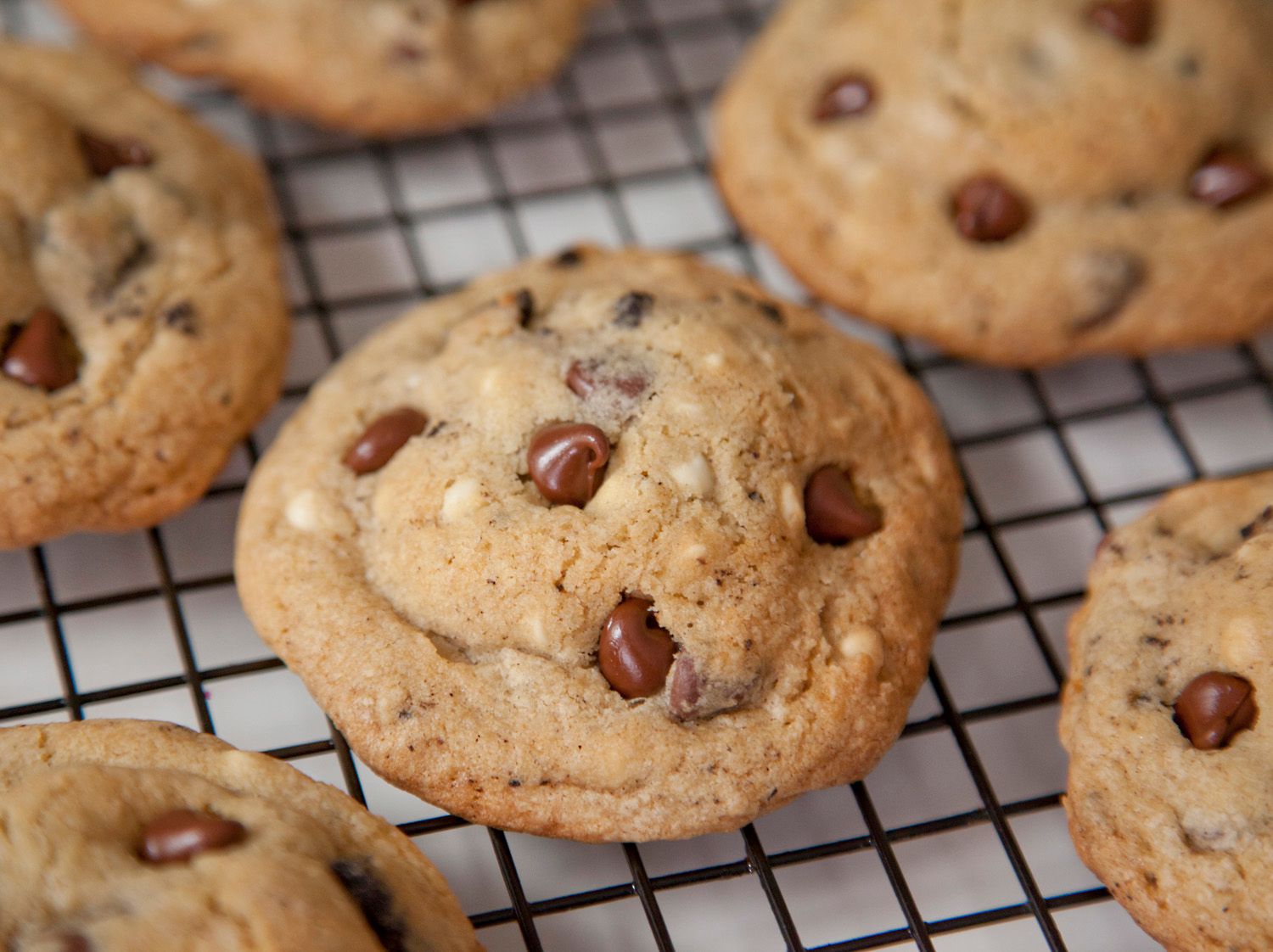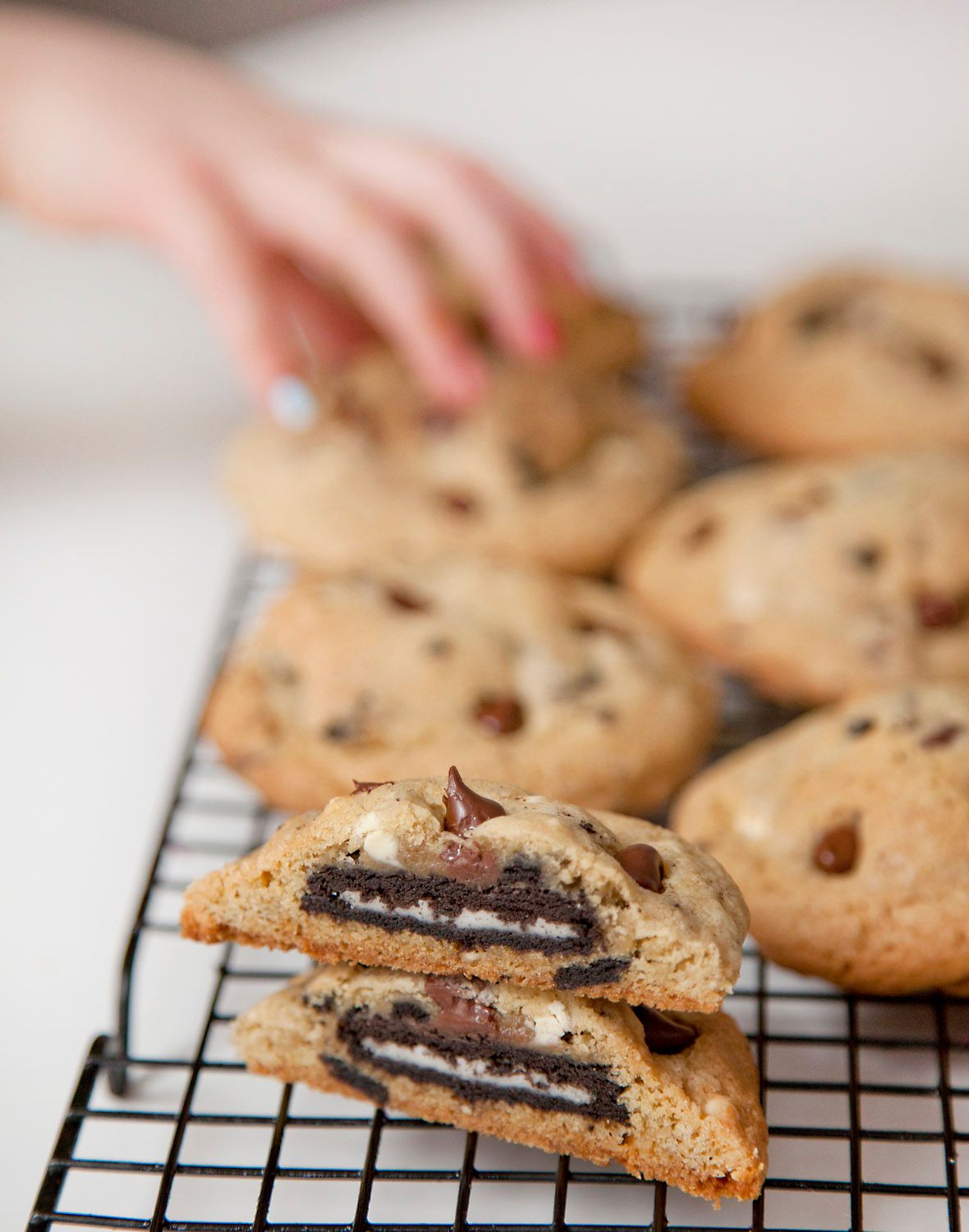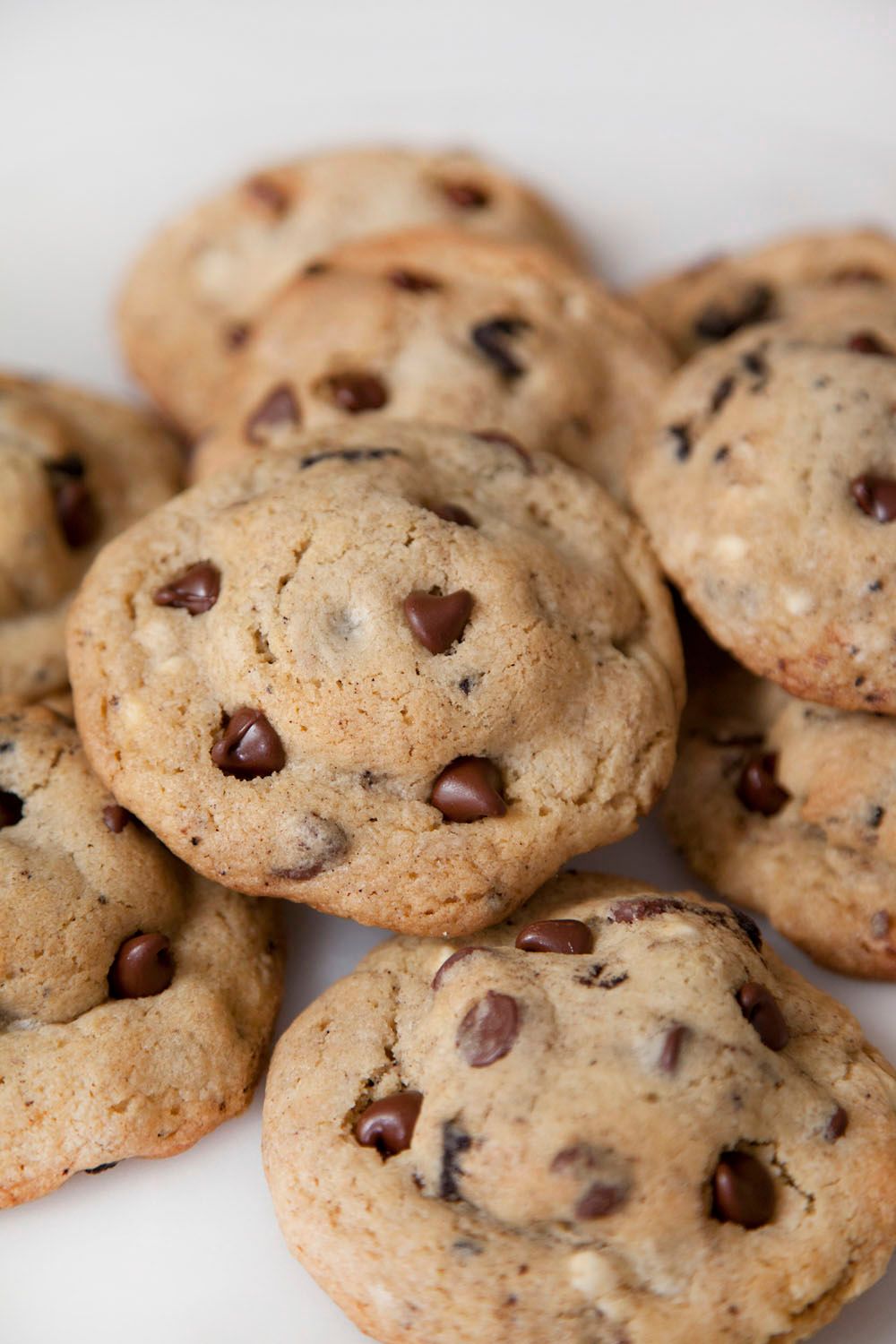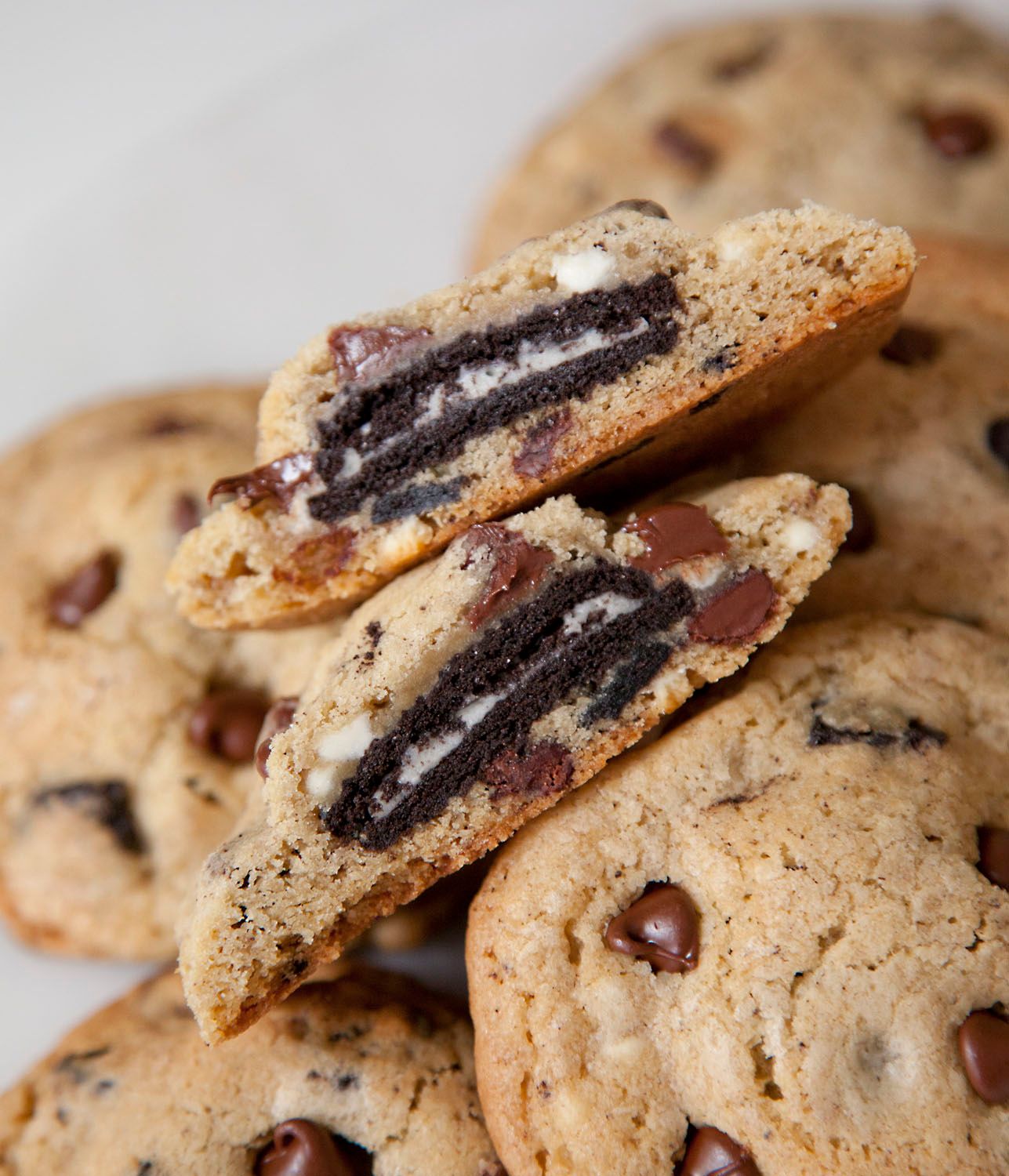 Oreo Stuffed Chocolate Chip Cookies
Prep Time
---
30 Minutes

Cook Time
---
15 Minutes

Total Time
---
45 Minutes

Yield
---
Makes 10 Cookies

Ingredients
1/2 Cup Butter (at room temperature)
1/2 Cup Brown Sugar
1/4 Cup Granulated Sugar
1 Egg
1 teaspoon Vanilla Extract
1.5 Cups All Purpose Flour
1 teaspoon Cornstarch
1/2 teaspoon Baking Soda
1/2 teaspoon Baking Powder
1/2 teaspoon Salt
6 Tablespoons Chocolate Chips (divided)
1/4 Cup Mini White Chocolate Chips
13 Oreo Cookies, divided
---
Directions
Preheat your oven to 375 degrees and line a large baking sheet with parchment or a silicone baking mat.
In a large bowl using a handheld or stand mixer fitted with the paddle attachment, beat the butter until creamed and smooth – about 1 minute. Add the sugars and beat on high speed until light and fluffy, about 3 or 4 minutes. Scrape down the sides and bottom of the bowl. Add the egg and vanilla and beat on high until fully combined, about 2 minutes.
In a separate bowl, whisk together the flour, cornstarch, baking soda, baking powder, and salt. With the mixer on medium low, add in your flour mixture slowly and mix until fully combined. Turn off your mixer.
With your hands, crumble in 3 Oreo cookies into the batter(it can be a rough crumble with pieces no bigger than 1/4" big).
Add in 1/4 cup of your chocolate chips and all of your white chocolate chips and mix until combined.
Place the bowl with the cookie dough in the fridge for 10 minutes (this will help you in the next step!!)
Remove your cookie dough from the fridge and using a 1.5 Tablespoon scoop, scoop out some of your cookie dough. In your hands, form that cookie dough into a 1/4" thick round pancake. Place an Oreo in the center of that pancake ans set it down. Scoop out another 1.5 Tablespoon scoop of cookie dough and again, form it into a 1/4" thick round pancake. Take the new "pancake" and place it on top of the cookie dough with the Oreo on it, sealing the edges with your fingers to make a large cookie with no Oreo showing.
Place the cookie on your baking sheet, and repeat the process until all the dough is used up. Place the baking sheet with the cookies in the freezer for 15 minutes.
Remove the cookies from the freezer and bake for 15-20 minutes or until the bottom edges of the cookies are a light golden brown. Remove from the oven and immediately press the remaining 2 Tablespoons of chocolate chips into the tops of the cookies (about 5-6 chocolate chips per cookie).
Allow the cookies to cool on the baking sheet for 10 minutes before removing them to put on a cooling rack. Serve warm or at room temperature.