One my newest culinary obsessions is the Shishito Pepper. Our friends over at Greenflash Farms were the ones who introduced them to me. They were in our Farm Share box this past summer and my husband and I became infatuated with them. Shishito Peppers have are a super mild pepper with great flavor that when charred and tossed with a few bright ingredients (like lemon juice) are an addictive appetizer that everyone loves. Seriously…. Everyone …even my most picky relatives have found them irresistible.
If it's the summertime, Shishito Peppers are also awesome when charred on the grill!
I like serving my Shishito Peppers with a little spicy aioli (aka mayonnaise mixed with some hot sauce) for a nice contrast in flavor.
The great thing about this appetizer is that it takes so little time to make…anytime we have a random guest show up at our house, this is the first thing I can make and put on the table in no time…. Plus it goes great with a nice glass of wine!
Enjoy!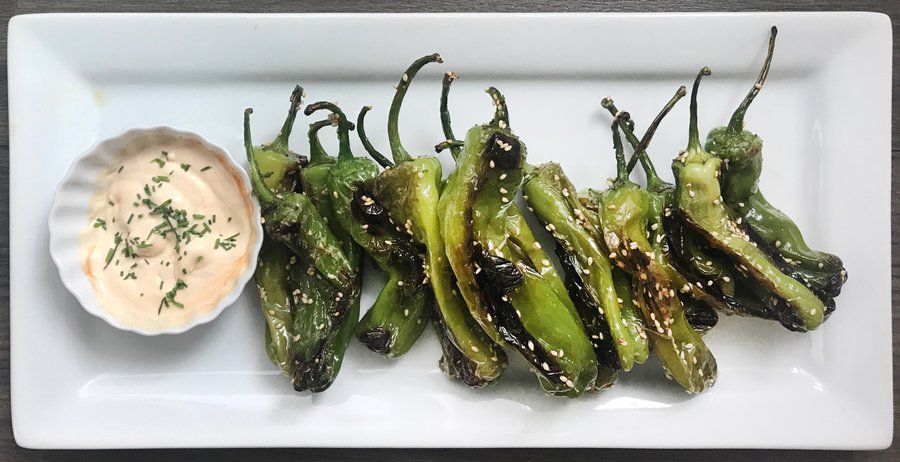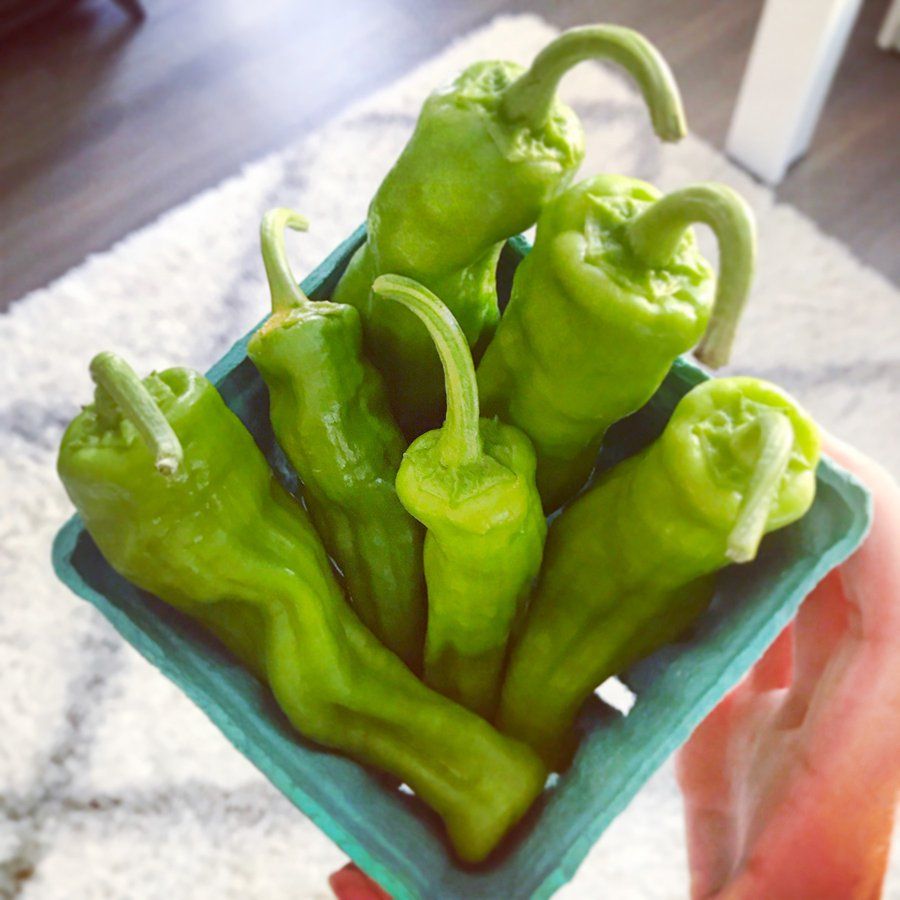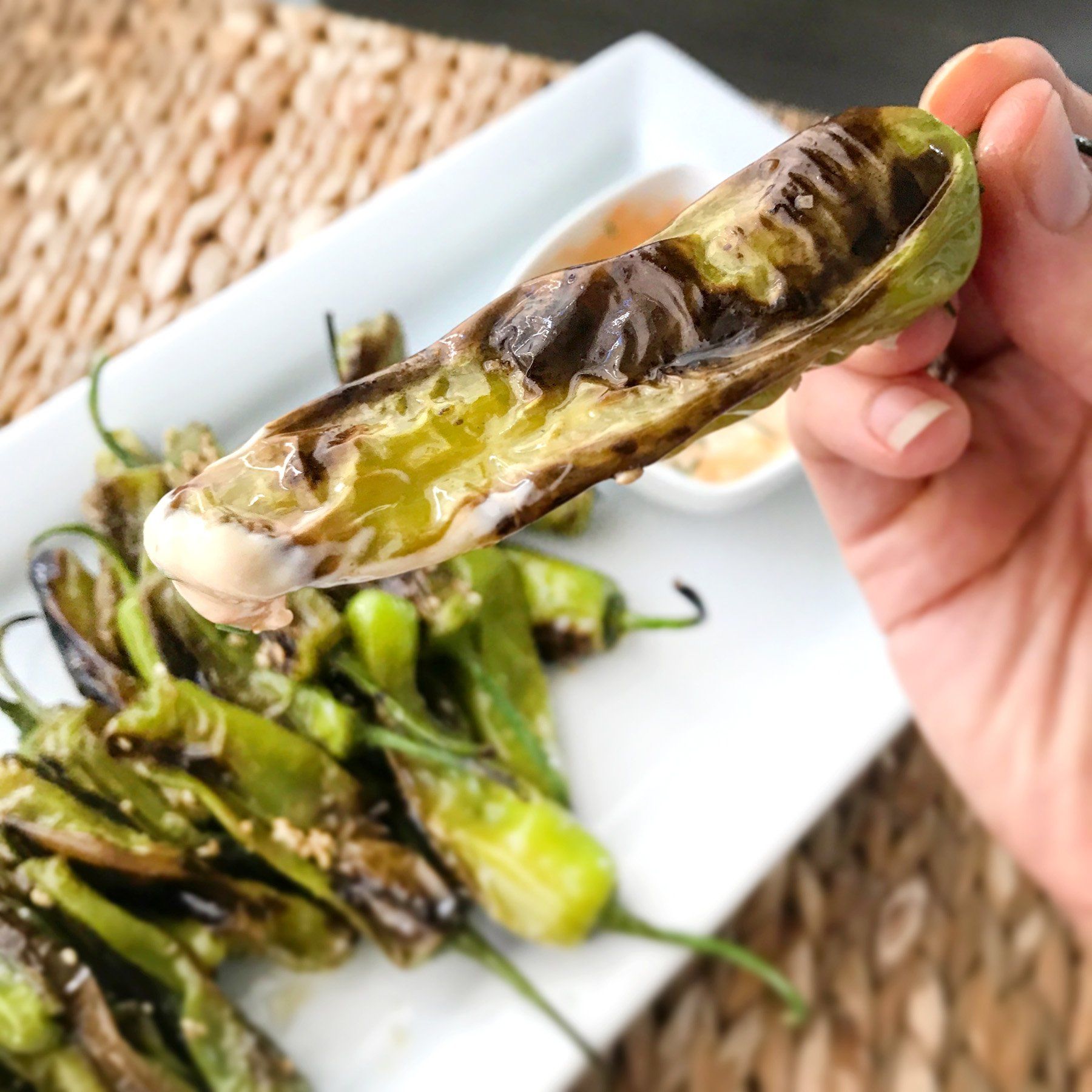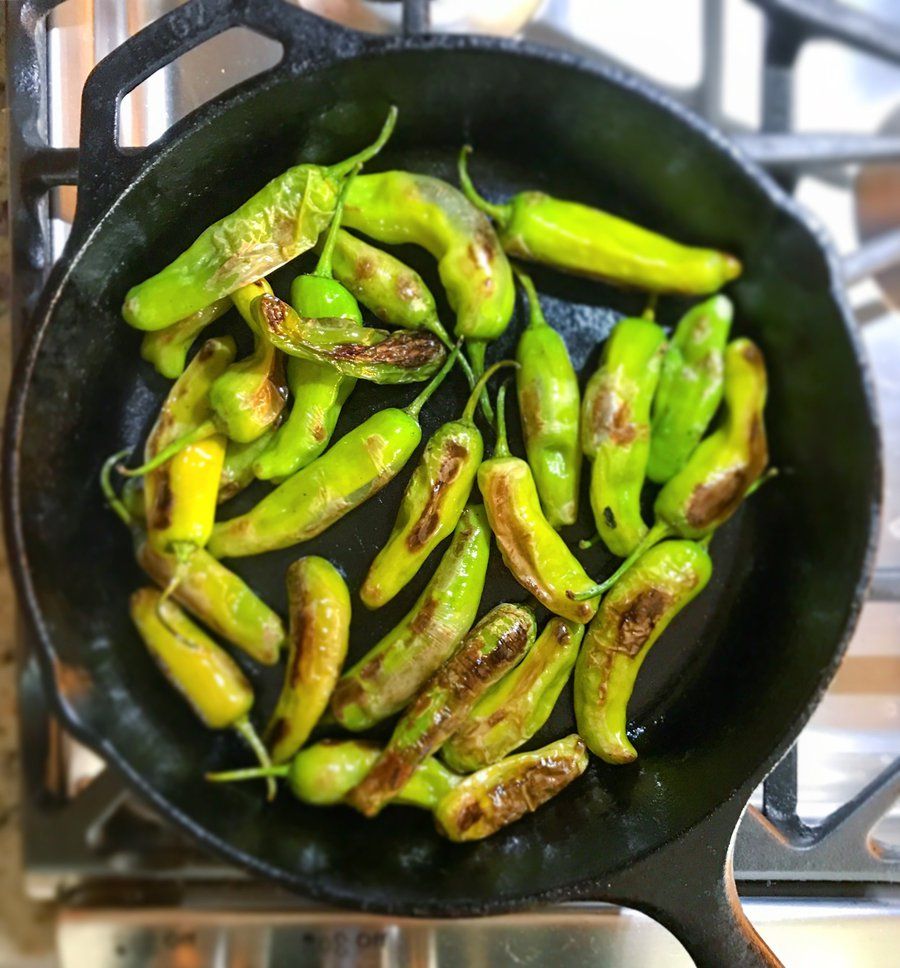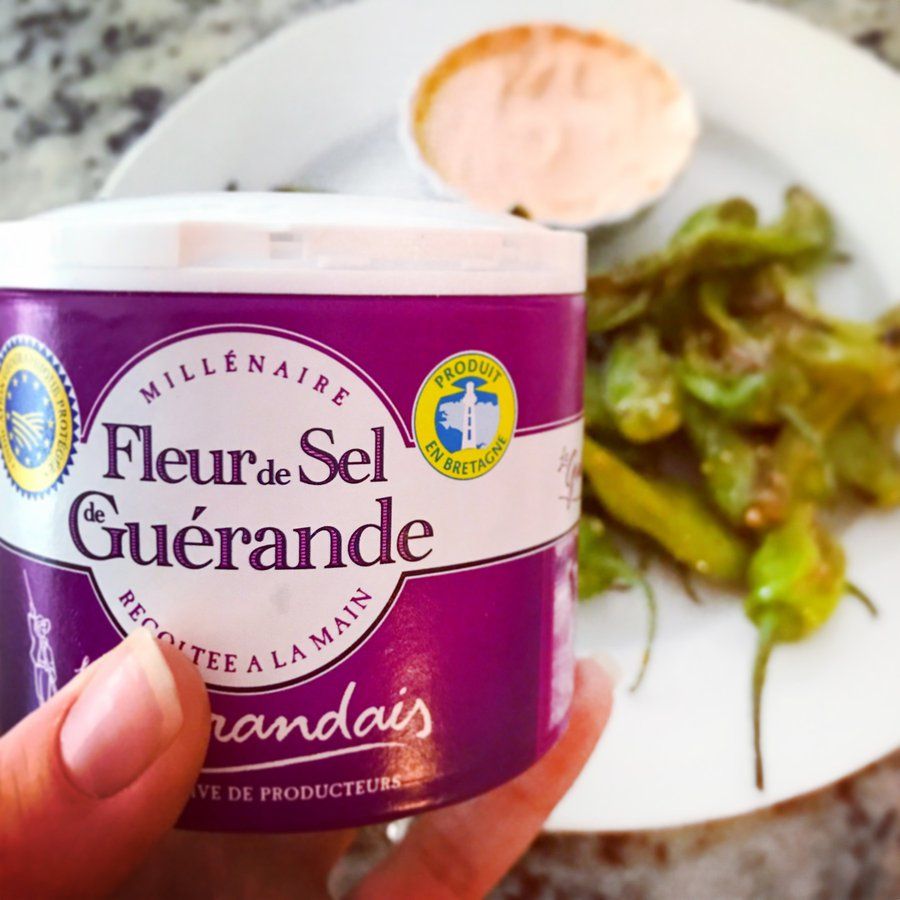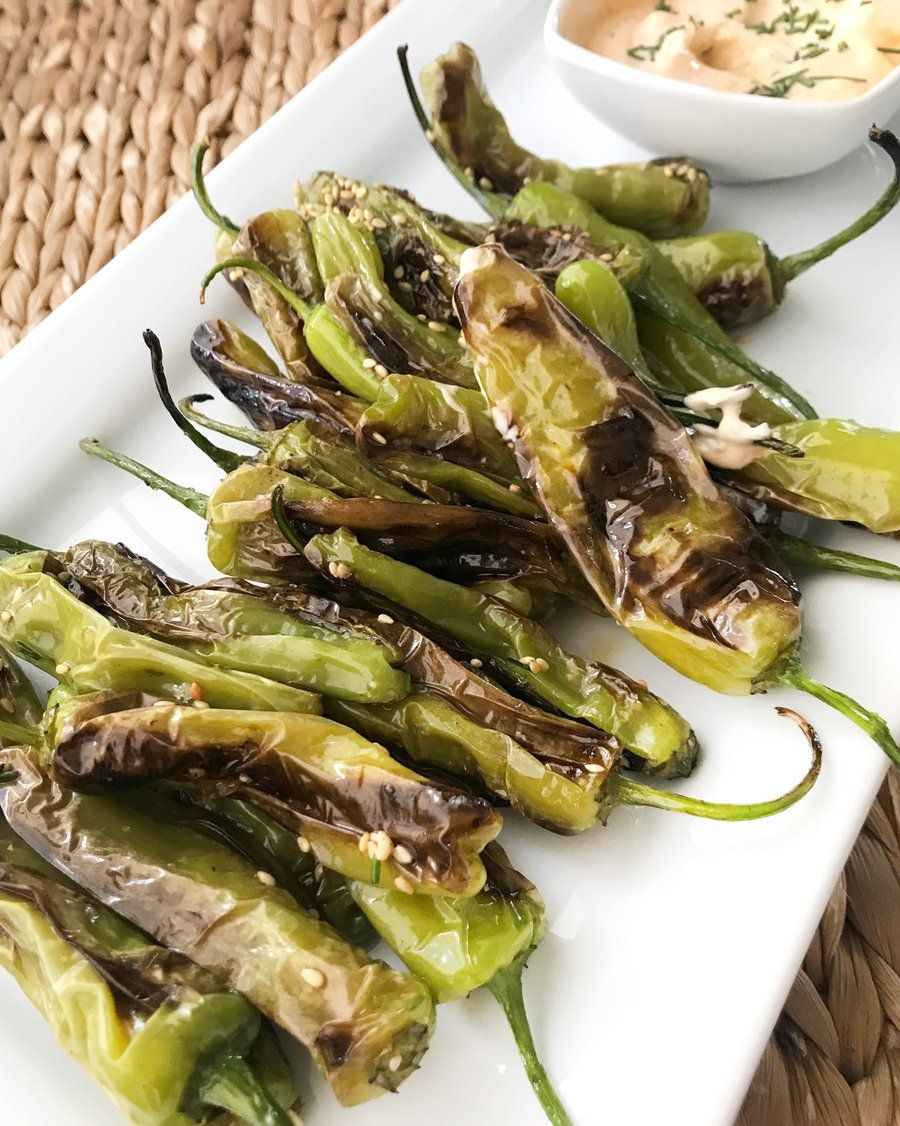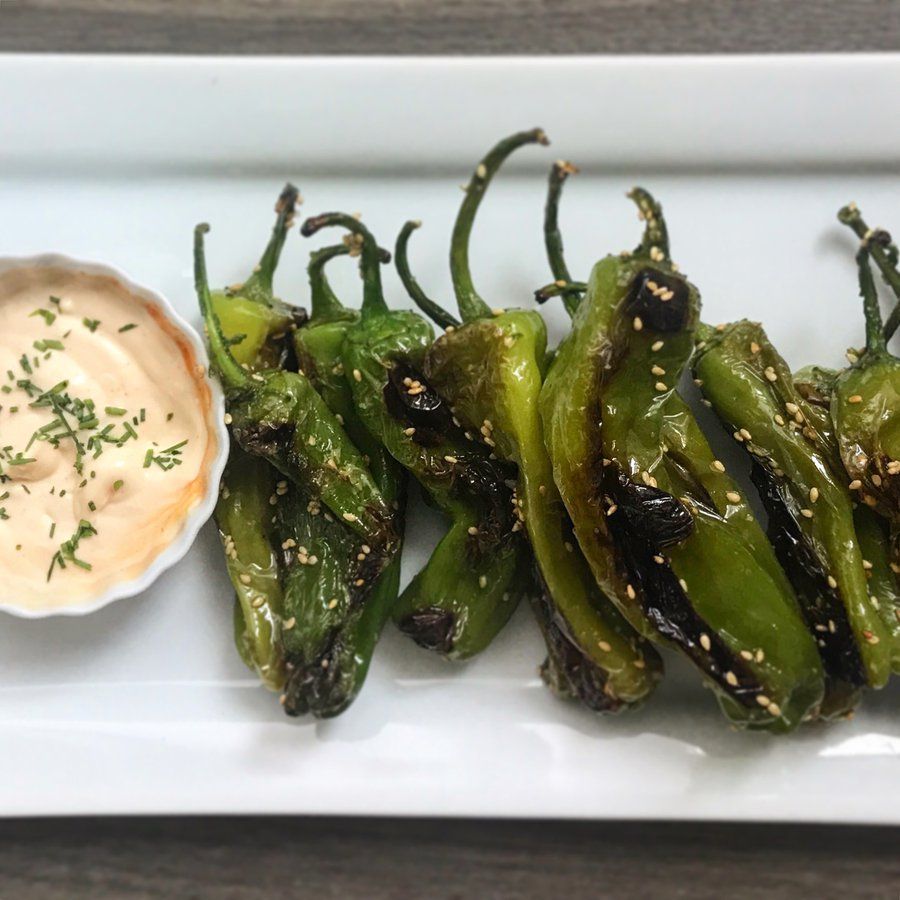 Charred Shishito Peppers with a Spicy Aioli
Prep Time
---
5 Minutes

Cook Time
---
10 Minutes

Total Time
---
15 Minutes

Yield
---
Serves 4-6

Ingredients
1/3 Cup Mayonnaise
1 Teaspoon Hot Sauce (or more/less to taste)
10 oz Shishito Peppers
1 Teaspoon Canola Oil
1 1/2 tsps Lemon Juice (fresh)
1 Teaspoon Sesame Seeds
1/2 Teaspoon Fleur de Sel
---
Directions
For the Aioli - Combine the Mayonnaise and Hot Sauce until fully incorporated. Taste for seasoning and desired spice level. Set Aside.
In a 10" Cast Iron Skillet, over a medium high heat, add in your shishito peppers and canola oil and toss together. Cook the shishito peppers, tossing every so often, until all sides start to char. Monitor your heat to make sure the pan isn't too hot or too cold.
Once all the shishito peppers have a decent char on them (about 7 minutes of cooking), pour the contents of the cast iron into a large bowl. Add into the bowl your lemon juice, sesame seeds and fleur de sel and toss together.
Serve the shishito peppers immediately with the aioli.