I absolutely love making soups. I like to experiment with different flavors and try to use ingredients that most people don't usually buy at the supermarket. Celery Root is one of those items. I'm sure you've seen in the store....it looks like a creepy, scaly, roundish, large turnip....it doesn't exactly look inviting and tasty. Well au contraire, it's AMAZING!
I make Celery Root Purees all the time and I just love the subtle but unique flavor it has. I paired this with some fennel, and made this super easy soup. To jazz it up I made a homemade Parsley Oil (recipe below) and garnished the soup with that and some Crème Fraiche.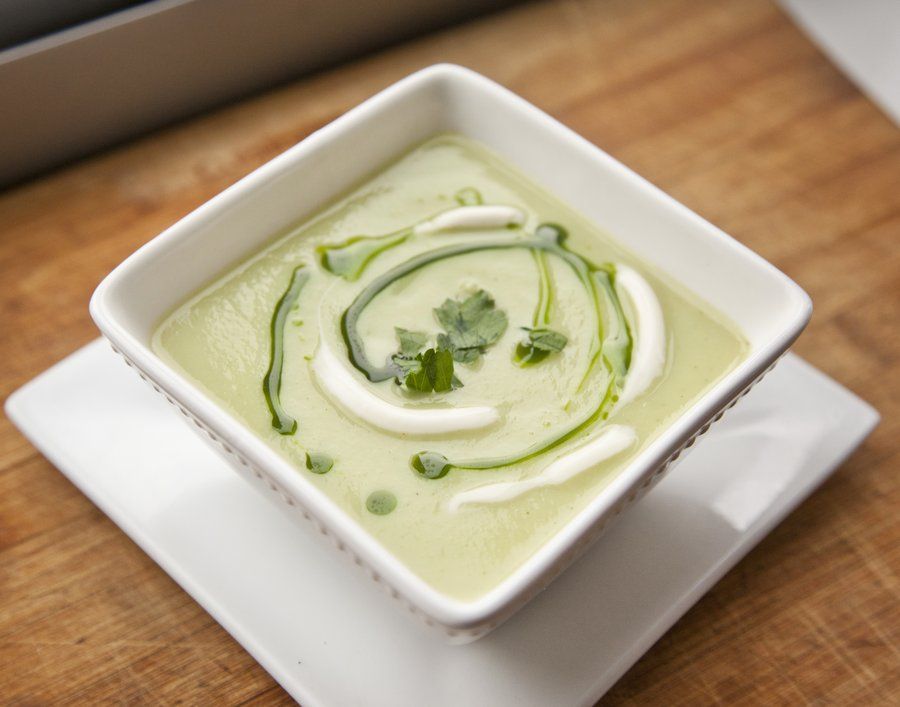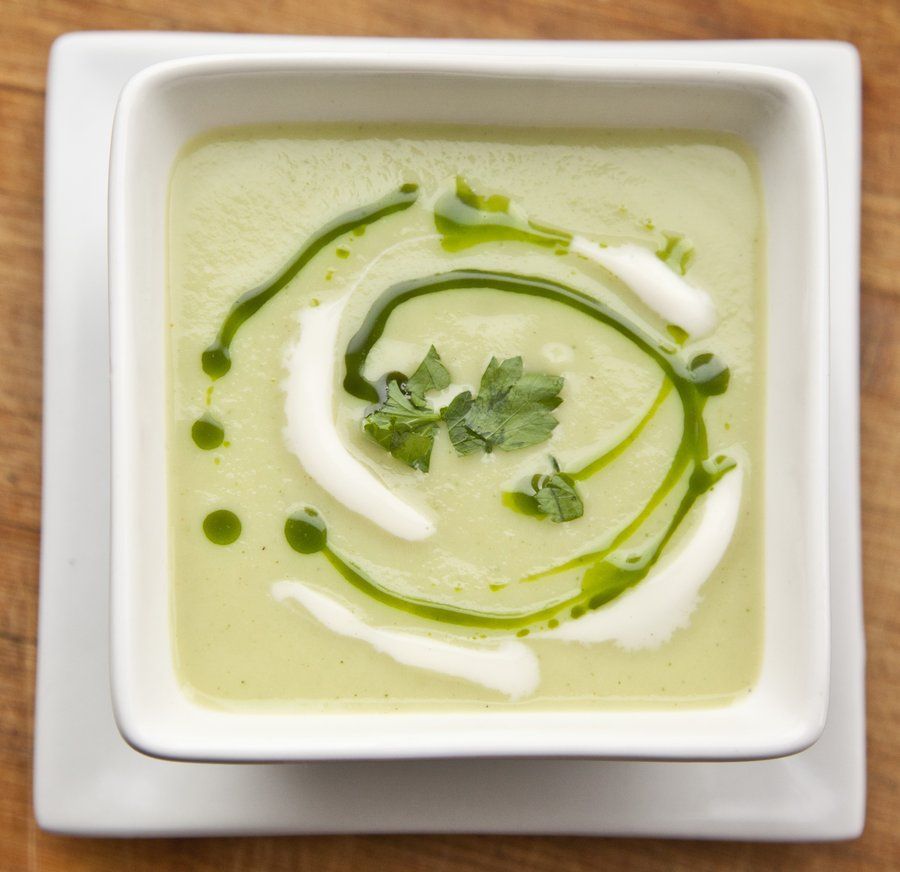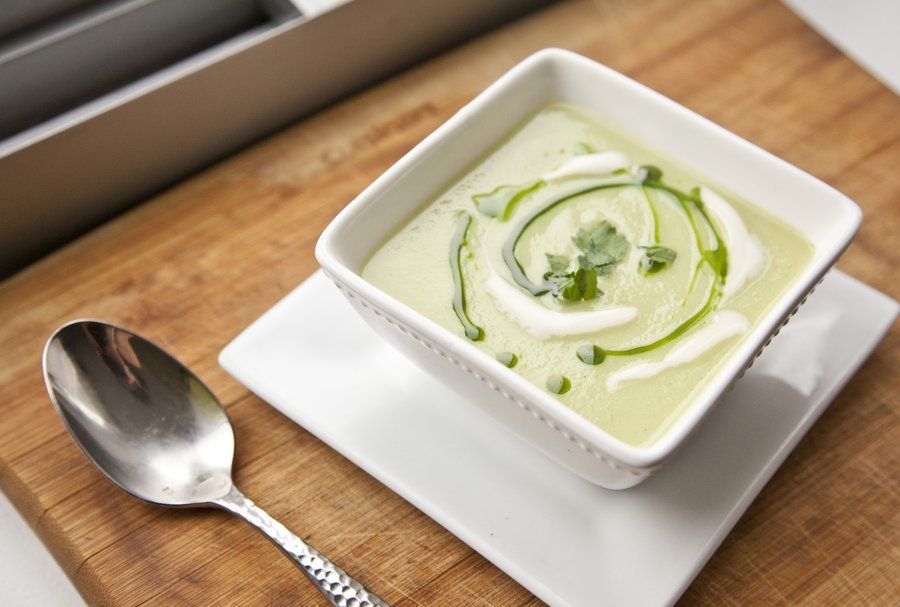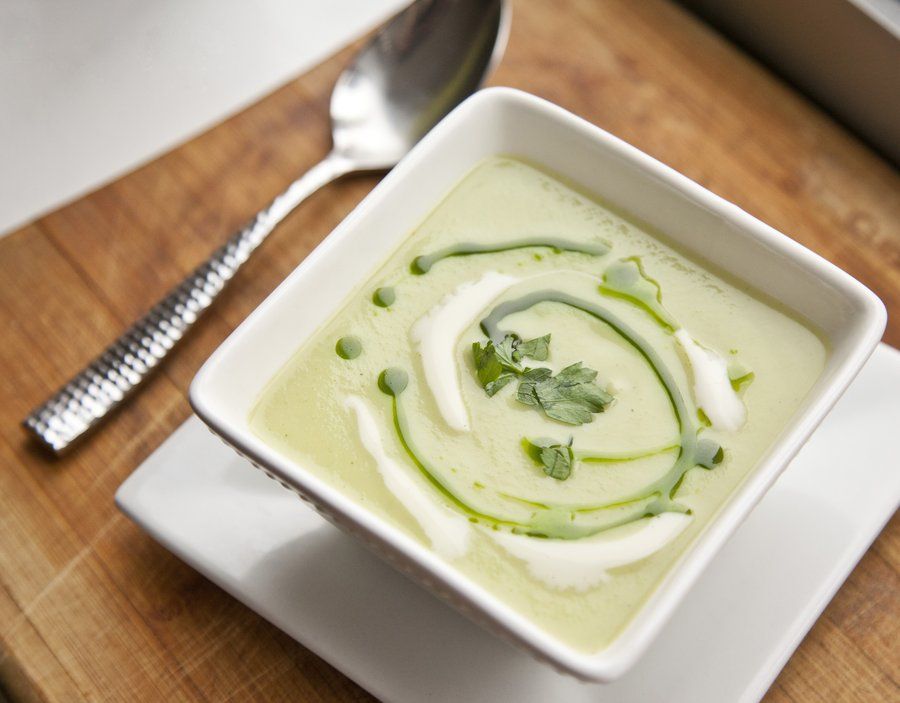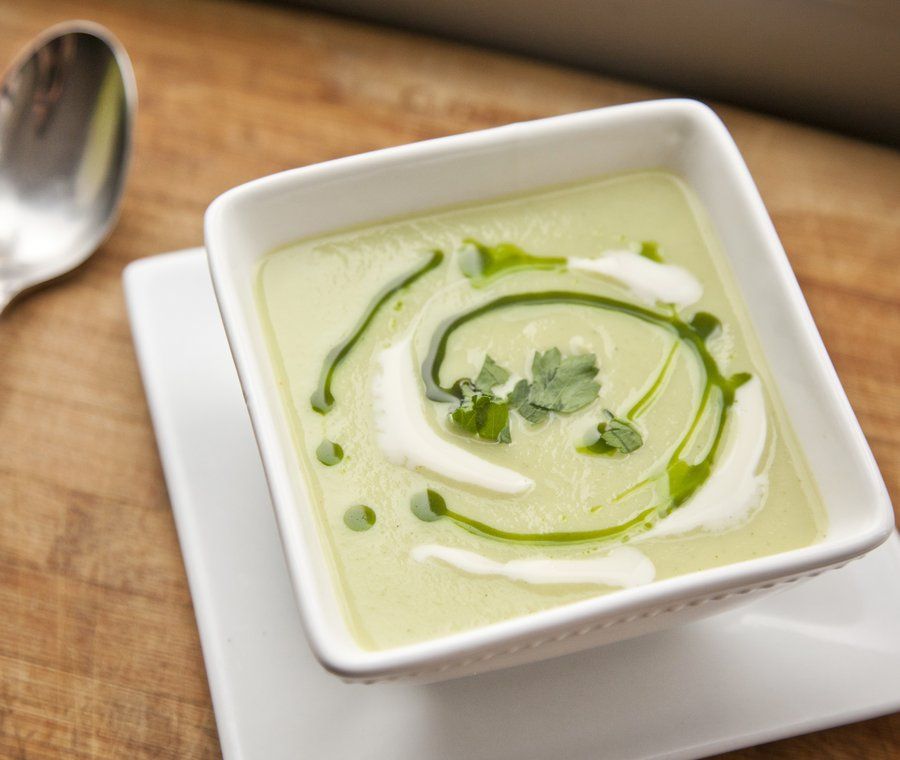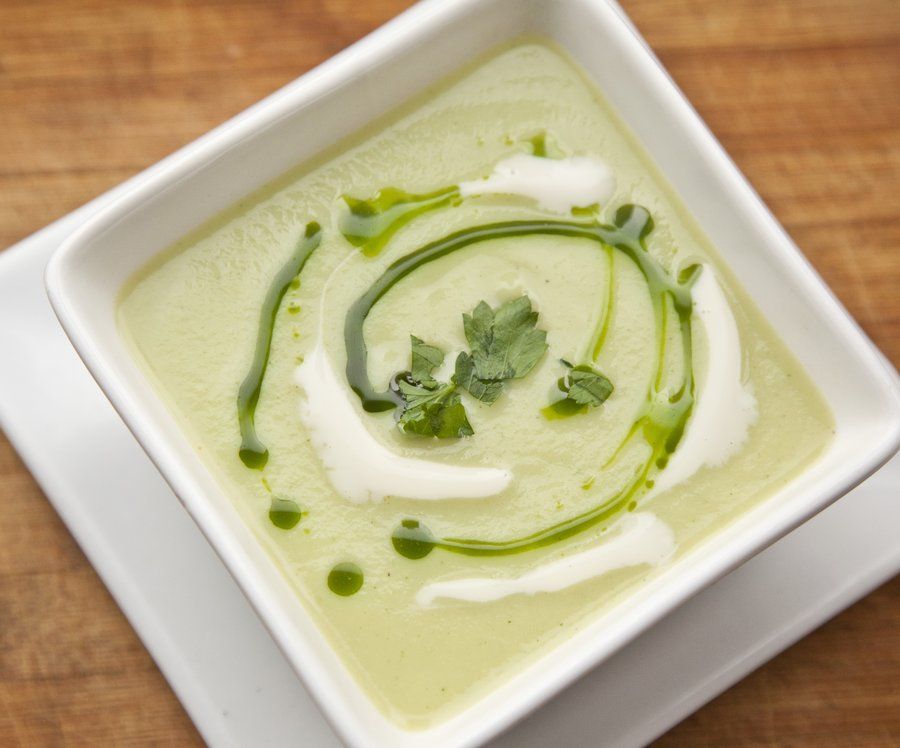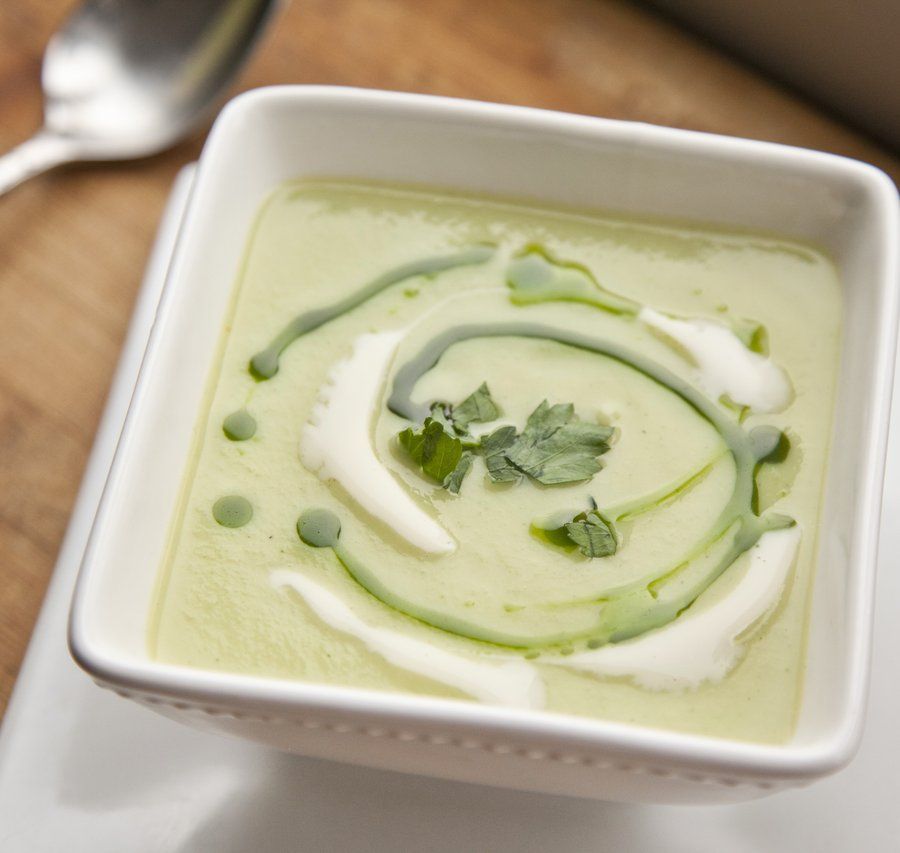 Celery Root & Fennel Soup
Prep Time
---
55 Minutes

Cook Time
---
40 Minutes

Total Time
---
2 Hour 35 Minutes

Yield
---
Serves 4-6

Ingredients
1 peeled and cubed Celery Root
2 Cups small dice Onion
2 Cups small dice Fennel Bulb
2 smashed Garlic Cloves
4 Cups Low Sodium Chicken Stock
1 Teaspoon Extra Virgin Olive Oil
1 Bay Leaf
Salt and Pepper (to taste)
1/4 Cup Parsley
Creme Fraiche (to garnish)
---
Directions
Preheat your oven to 400 degrees. Peel your celery root with a knife removing all the skin and the ends. Dice into small cubes (about 1 cm). Place on a baking sheet and drizzle with some extra virgin olive oil, salt and pepper. Bake in the oven for 45 minutes (shaking the tray every 15 minutes to avoid browning). Remove from oven after 45 minutes.
Meanwhile, in a large pot, heat up 1 teaspoon of Olive Oil. Add your Onion and Fennel and cook for 8-10 minutes over a medium high heat, stirring often. Add in your garlic and cook another 2 minutes. Now add in your roasted celery root, chicken stock and bay leaf. Bring to a boil and reduce to a simmer. Cook about 20-30 minutes.
When done, remove bay leaf, and put soup into a Vitamix blender (if you have to do it in two batches, do so). Add in your parsley. Blend until completely smooth, then pass through a fine mesh strainer back into a clean pot. Discard any solids left in the strainer. Taste and season the soup with salt and pepper.
Garnish with Parsley Oil (recipe below) and Creme Fraiche. Serve hot.
Parsley Oil
Prep Time
---
10 Minutes

Total Time
---
10 Minutes

Yield
---
Yields 1 cup of Parsley Oil

Ingredients
2 Cups Parsley (mostly leaves but some stems are ok)
1/4 Cup Salt
2 qt Water
1 1/2 Cups Canola Oil
---
Directions
Bring water and salt to a boil. Place your Parsley Leaves (with some stems) into a small sieve. Once your water comes to a boil, immerse your parsley into it for 15 seconds. Remove and place directly in an ice bath.
Remove parsley from ice bath and squeeze out all water. Place half the parsley into the blender and cover with about 1 cup of Canola Oil. Blend for 30 seconds. Add in the rest of your parsley and another 12/ cup Canola blend for 1.5 minutes.
Strain through a fine mesh sieve into a container, and let slowly drip. Do not stir the herb, they will cause the oil to be cloudy. Place the strainer and container in the fridge and let drip a few hours.
Discard of solid in strainer and only use the oil that dripped into your container. Place in a squirt bottle for easy and decorative usage.