Pork products are a big seller in our house. Whether it's Pancetta, Bacon, Sausage, Pork Belly, Pork Chops....we love it in all forms. My husband is a huge fan of Pulled Pork Sandwiches, so I try to make this dish often enough to satisfy his pork craving. Dare I mention, he also had bacon for breakfast this morning.... our family may be solely responsible for keeping the pork market afloat.
But I digress... this Pulled Pork is so easy to make - I throw it into a slow cooker and let it rip for 24 hours. The Pork comes out so tender, and pairs great with my Homemade BBQ Sauce (recipe below).
There is only one problem with cooking something for 24 hours....in the middle of the night when I was sleeping, all I could smell was this pork goodness wafting into our bedroom. But it just made waking up all the more exciting. Lifting the lid of that slow cooker is like opening up a present on Christmas morning.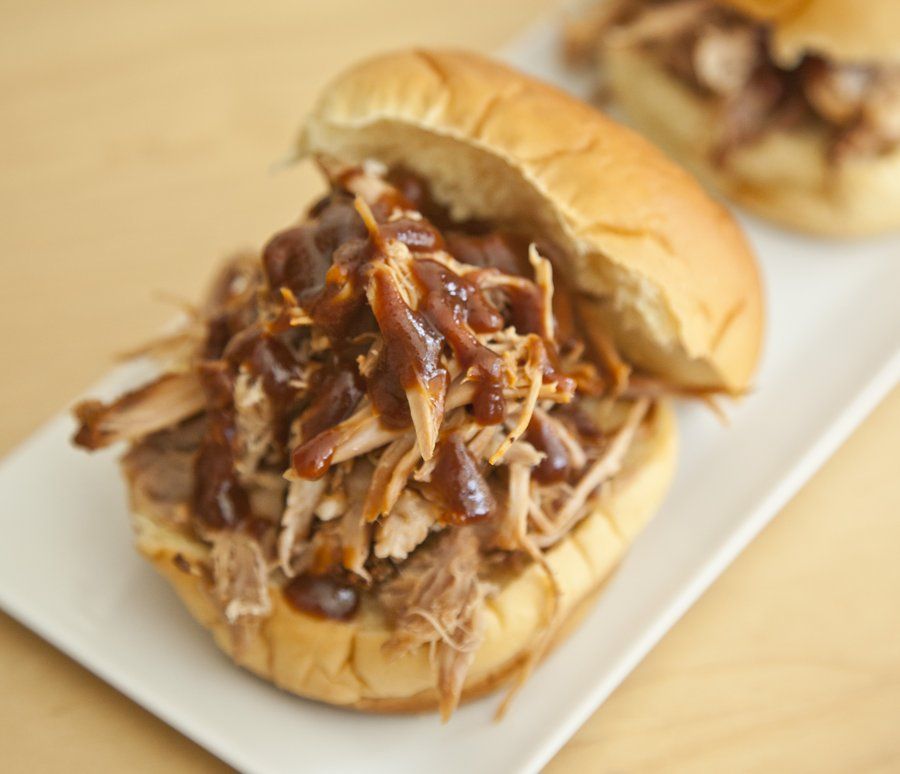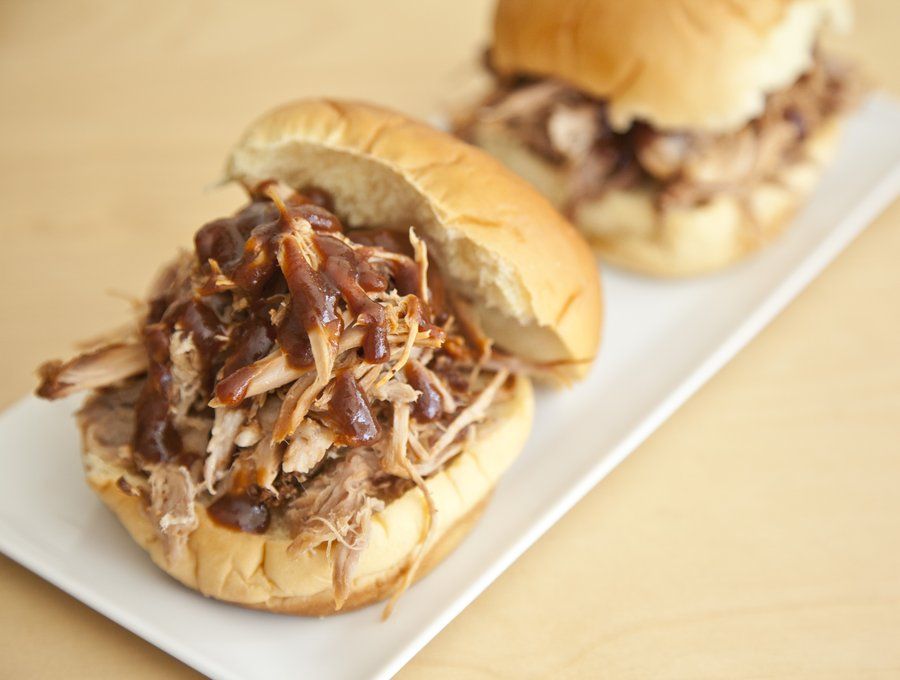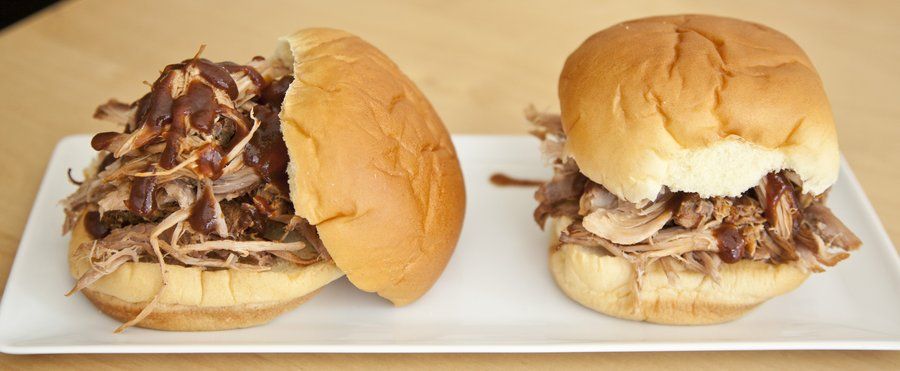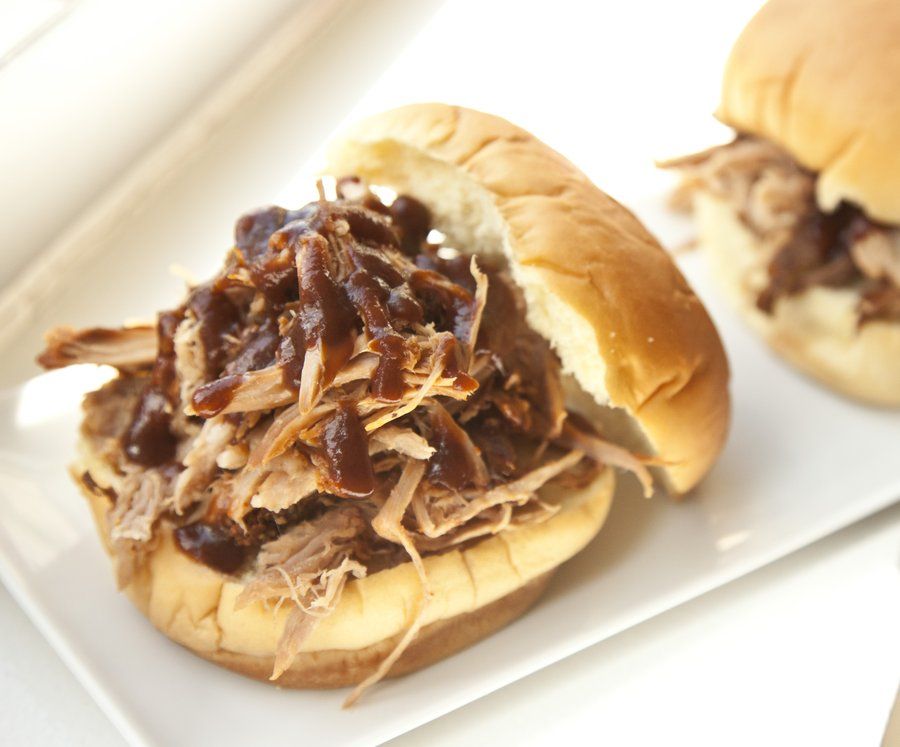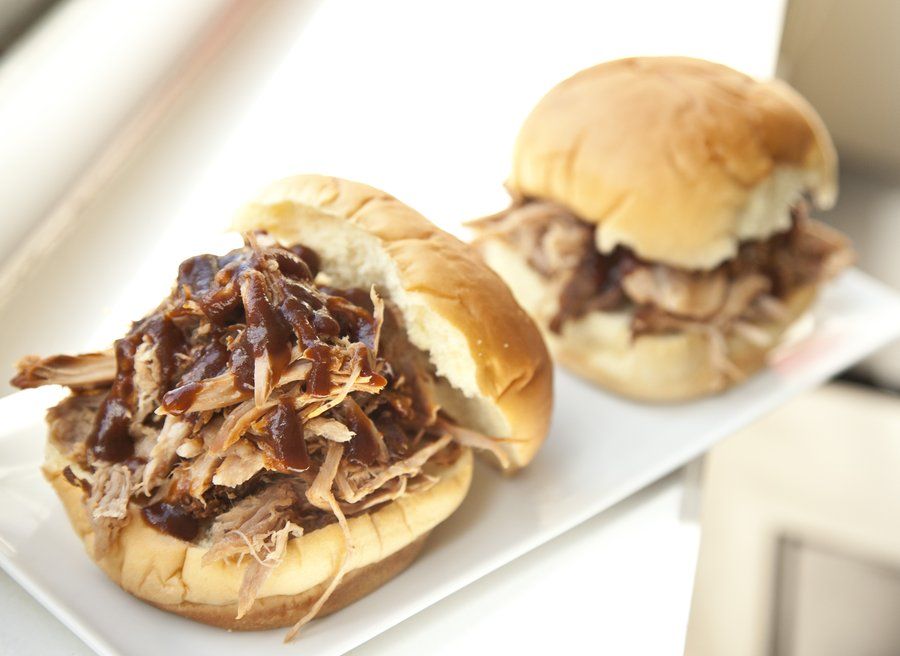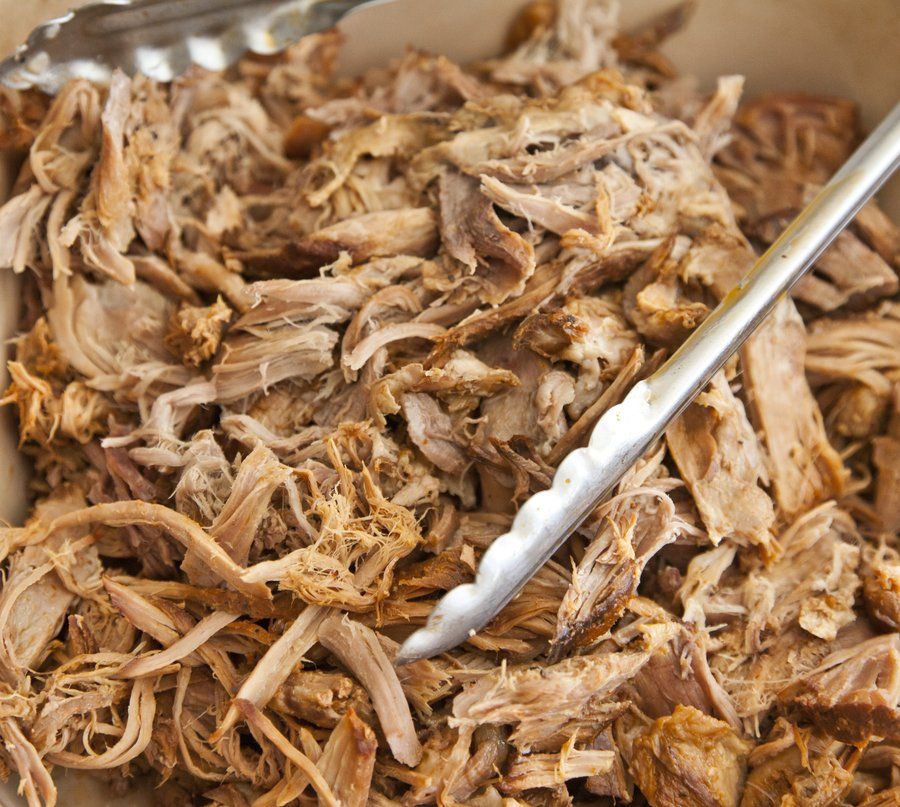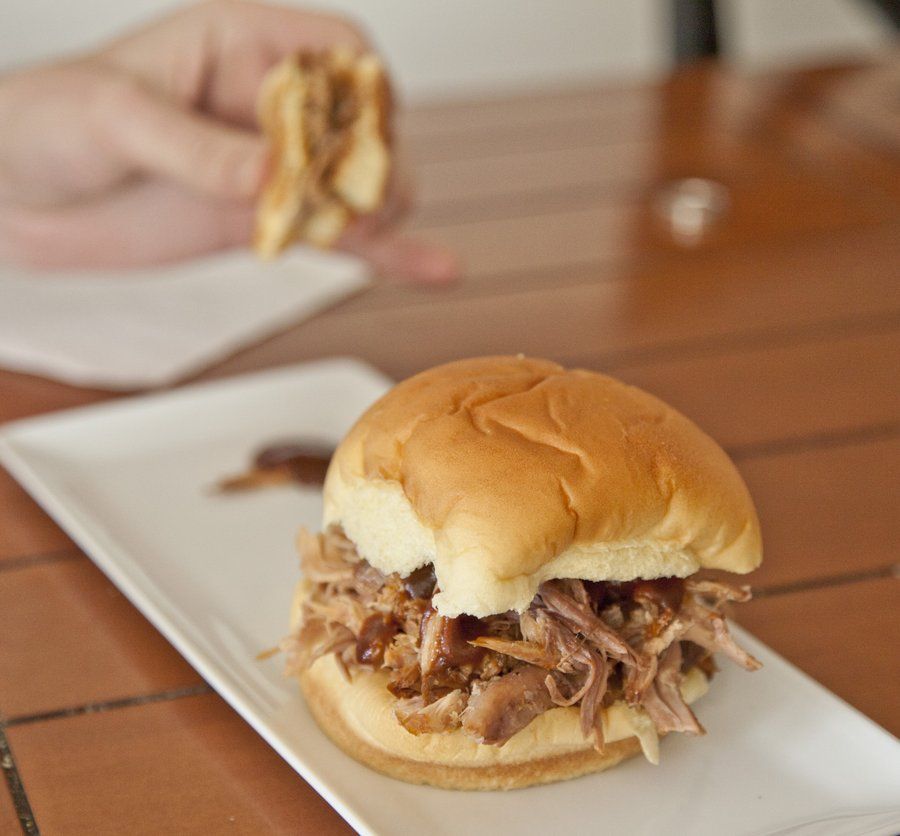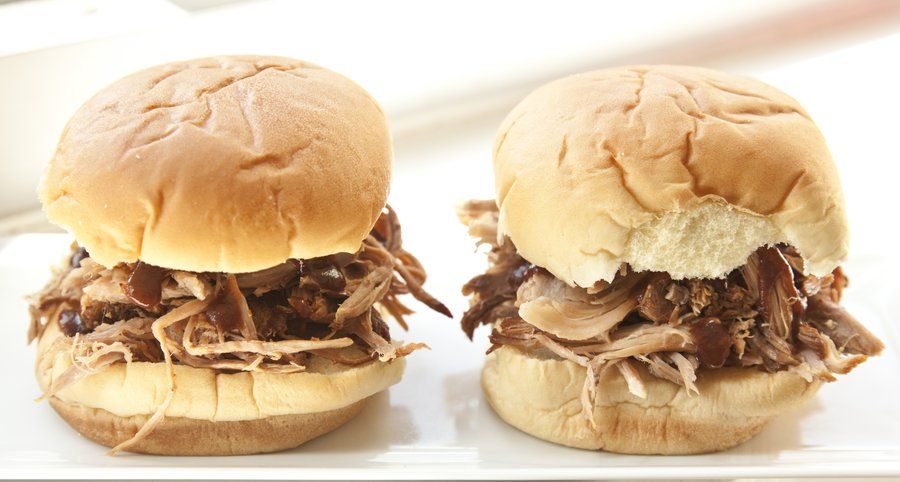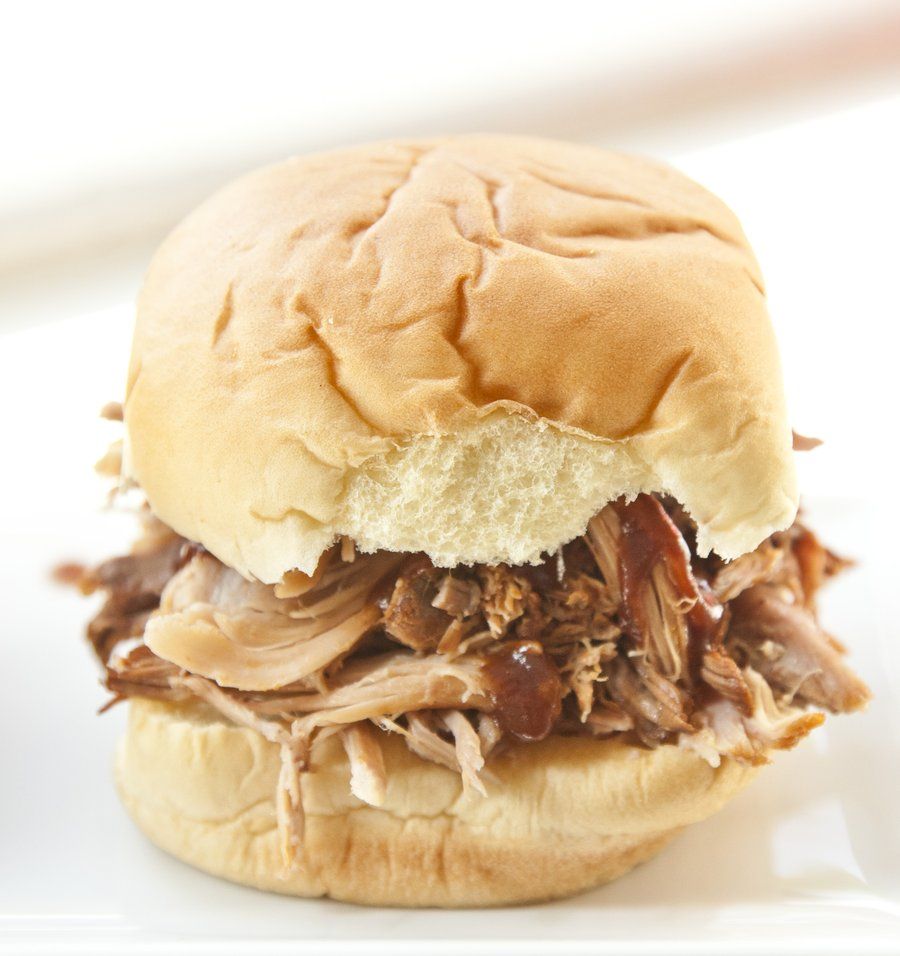 Homemade BBQ Sauce
Prep Time
---
5 Minutes

Cook Time
---
15 Minutes

Total Time
---
20 Minutes

Yield
---
5-6 Cups

Ingredients
4 tsps Garlic Powder
2 tsps Onion Powder
2 T Dijon Mustard
2 T Chili Powder
1/4 tsps Black Pepper
1/2 tsps Salt
1/2 Cups Apple Cider Vinegar
1 tsps Liquid Smoke
1/2 Cups Water
1/2 Cups Honey
1/2 Cups Light Corn Syrup
2 Cups Ketchup
2 T Brown Sugar
---
Directions
In a sauce pot combine your vinegar, liquid smoke, water, honey, corn syrup, ketchup and brown sugar. Over a medium heat stir to combine all ingredients.
At this point, add in your garlic powder, onion powder, dijon, chili powder, pepper and salt and stir. Cook for at least 10 minutes stirring often.
Now you need to taste it — I added some more salt and actually a little bit of Cayenne to give it a little kick. You want to cook it to the point where the vinegar isn't super noticeable.
Once you have it where you want it - let it cool overnight - the melding of the flavors really comes together when you let it rest and develop!
Slow Cooker Pulled Pork Sandwiches
Prep Time
---
15 Minutes

Cook Time
---
25 Hours

Total Time
---
25 Hour 15 Minutes

Yield
---
Serves 4-6

Ingredients
6 1/2 lbs Pork Butt
Salt and Pepper
1 chopped roughly Onion
5 smashed Garlic Cloves
4 Chipotle Pepper in Adobo Sauce
1 Cup Apple Cider Vinegar
1 Tablespoon Coriander Seeds
1 Tablespoon Mustard Seeds
1 1/2 Cups Tomato Sauce
5 Cups Water
---
Directions
Season your pork butt generously with salt and pepper. Place all ingredients into a slow cooker and place on the 'low' setting.
Cover and let cook 24 hours. Once it's done, carefully remove all the meat and set on a cutting board.
With two forks, shred the pork and place on a platter. Top with your favorite BBQ Sauce and serve on a bun or in a tortilla.