With this blog post I give you the creative creation of my husband, executed by yours truly. My husband Justin has a few dishes that I KNOW he goes nuts for….the first and foremost being Pierogies (must be that whole Polish thing….). So after perfecting my traditional Potato and Cheese Pierogi, Justin decided my Pierogi idleness was not acceptable any longer. Alas, this week, he decided I had to make a Buffalo Chicken Pierogi for Sunday Football. I can't tell a lie, but I think it's one of the most amazing ideas, combining perfect flavors and textures into small little pockets of perfection. So with that today I created the brainchild of my awesome husband and OH HOLY SWEET BABY JESUS are these babies delicious! Enjoy!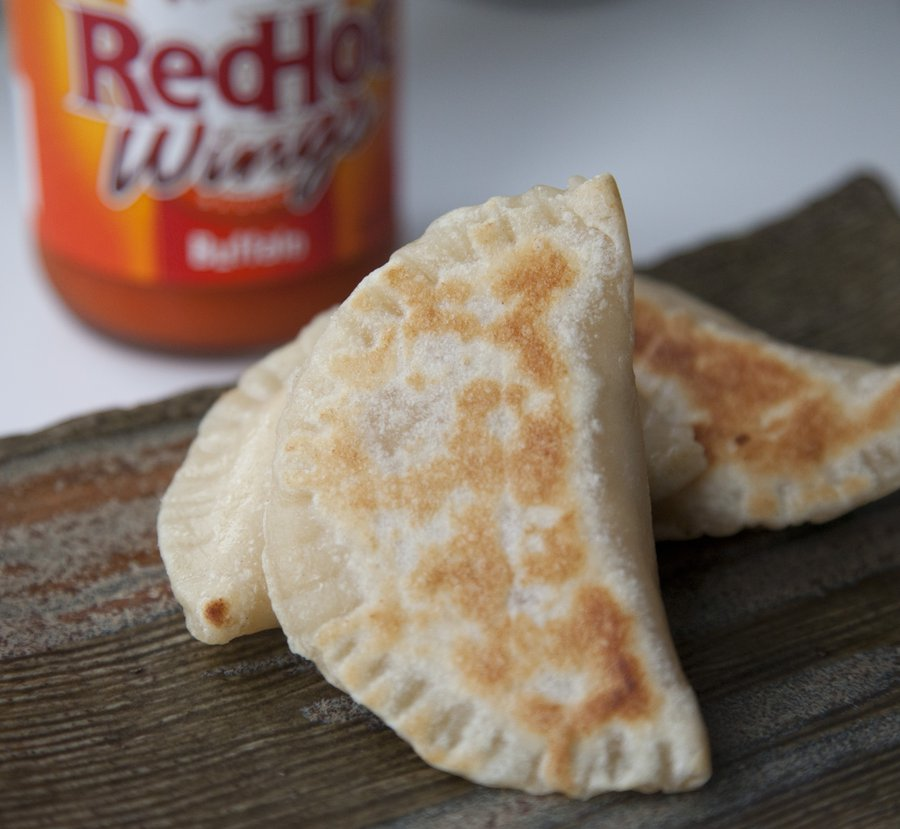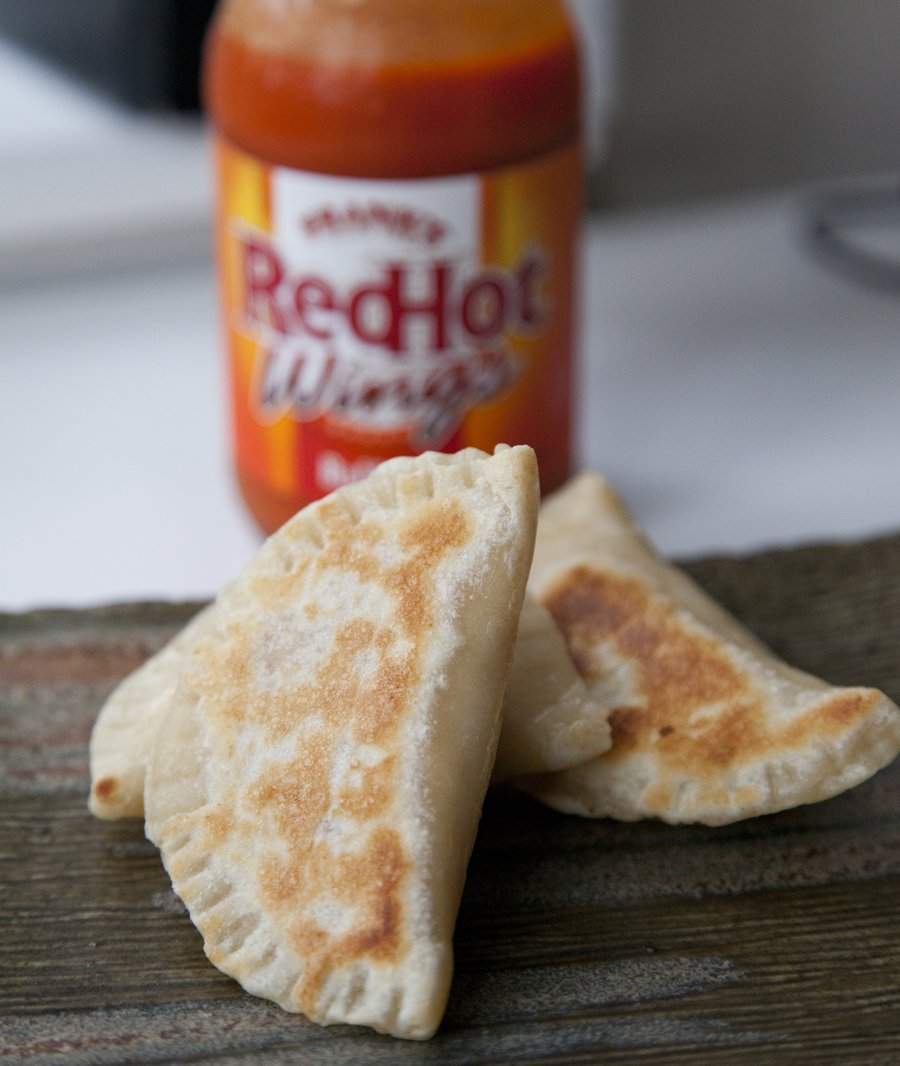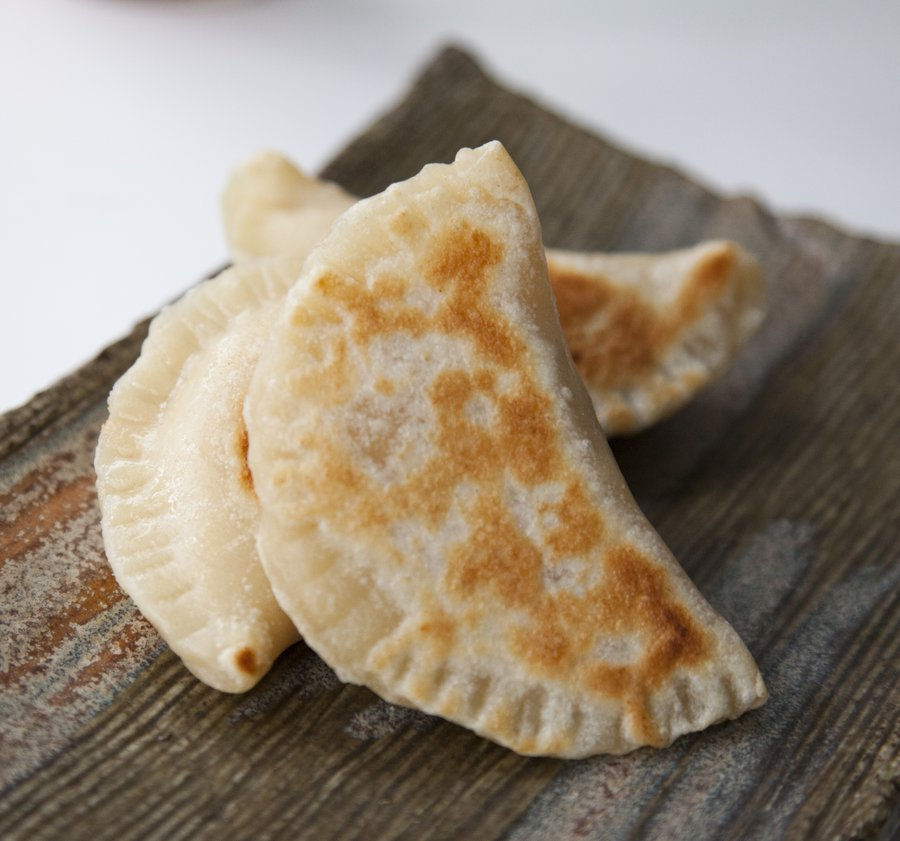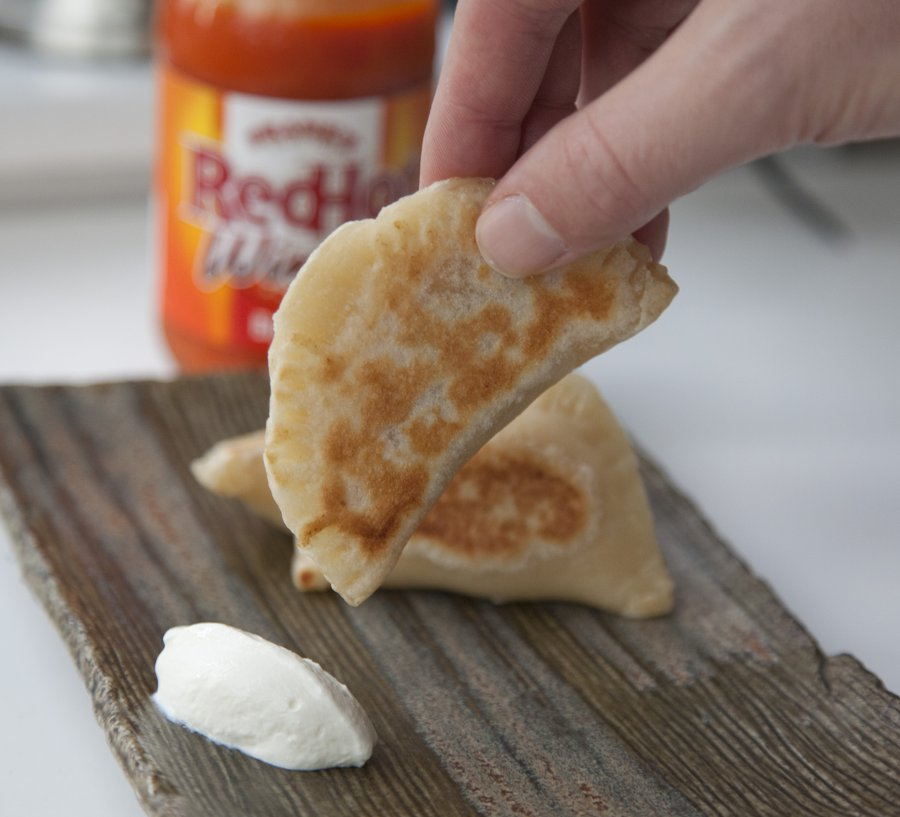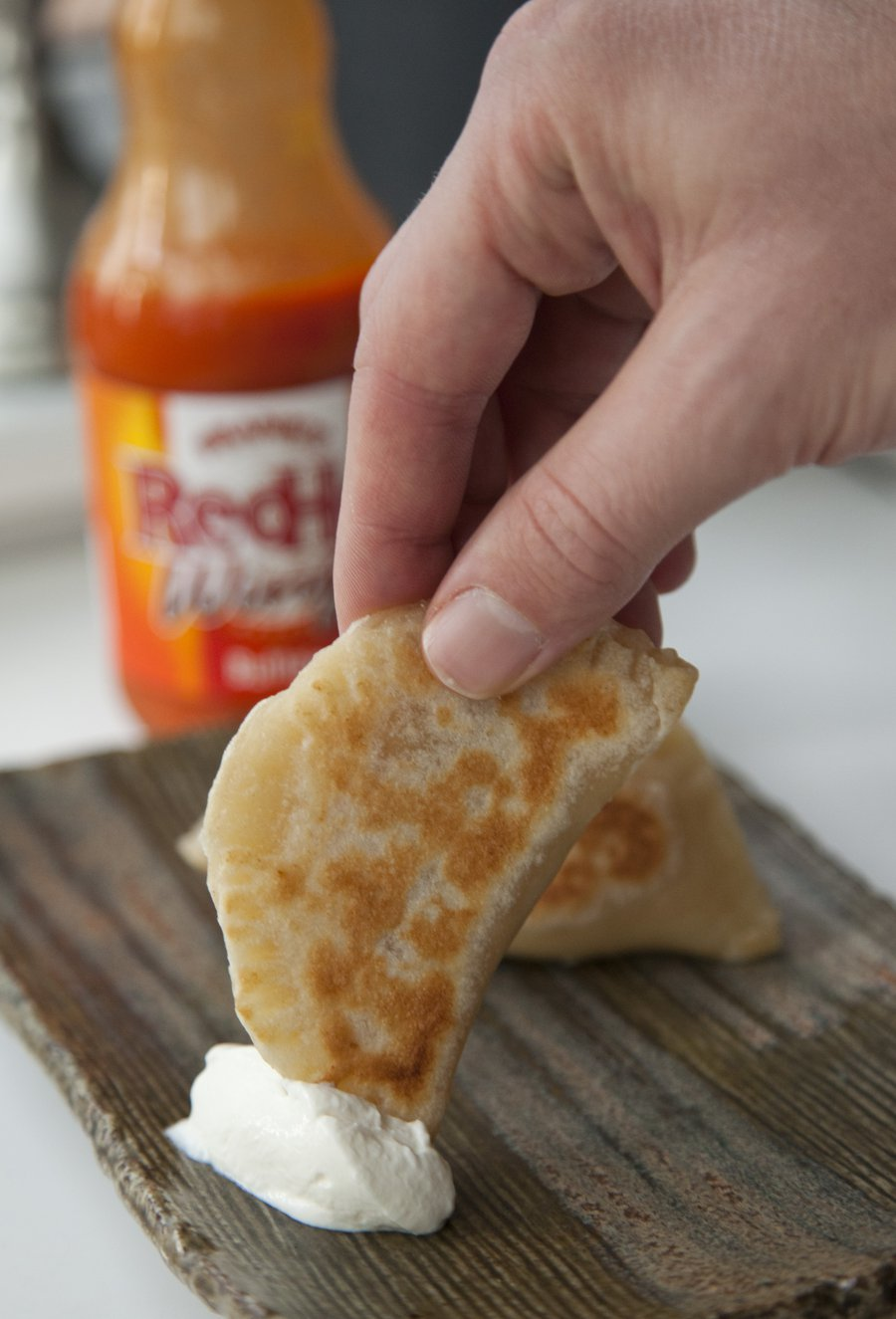 Buffalo Chicken Pierogies
Prep Time
---
45 Minutes

Cook Time
---
15 Minutes

Total Time
---
1 Hour

Yield
---
23-25 Pierogies

Ingredients
2 Breasts Chicken
1 T Onion Powder
1/3 Cups Frank's Red Hot, Buffalo Sauce
2 Cups Flour
1/2 tsps Salt
1/4 Cups Unsalted Butter (room temperature)
3/4 Cups Sour Cream
---
Directions
Season Chicken with Onion Powder - Heat up a skillet with a little Canola Oil (just enough to lightly coat the bottom). Add in your chicken, cook for 5 minutes, flip over and cook another few minutes until completely cooked through.
Place cooked chicken on a resting rack and let sit 5-10 minutes. At this point, shred your chicken with 2 forks. Mix together in a bowl with the Frank's Red Hot. Place in fridge until ready to use.
Now prepare your dough. In a food processor, fitted with a dough blade combine all your dough ingredients. Pulse until the mixture starts to come together. Start with 1/2 a cup of Sour Cream, and add a little at a time if needed to help the dough come together.
At this point turn your dough out on a lightly floured surface and roll out less than 1/4" thick. Using a 3" circular cutter, cut out your circles.
Have a bowl of water on the side. To your dough, with your finger, add some water to the edges. Put about 1 tablespoon of your chicken filling into the center of your dough. Fold one edge over to the other to form a half circle and press the edges together. The water is necessary to help seal the dough together. You can also go around the edges with a fork to help seal it.
Repeat this process until all the dough is used up. In a large pot, bring 2-3 quarts of water to a boil (you want enough water in your pot so that you have about a 3-4 inch depth of water in your pot). Add in your pierogi's to the boiling pot. You may need to do this in a couple of shifts depending on how large your pot is.
Once the pierogi's start rising to the surface of the water, they're done cooking and can be removed and placed on a plate. Cook all the pierogi's like this and set aside on a plate.
In a large skillet, add 1-2 tablespoons of Canola Oil. Heat up the oil, and once it's hot, add in your pierogi's. Cook them (flipping over every few minutes) until they're golden brown. Serve with Blue Cheese or Sour Cream.