Bacon I am sure should be listed on one of the Wonders of the World lists, and if it's not, it is a great injustice done to such an incredible product. You can wrap bacon around just about anything….I love the classic Bacon Wrapped Shrimp or Bacon Wrapped Scallops….I mean let's be honest, I'd bacon wrap bacon and think it was completely normal.  So when I made this dish for a cocktail party at a place I worked, I was intrigued and shocked at how good it was.  I say shocked for the mere reason that I am not really a huge fan of dates. To me, they look like cockroaches, and anyone who knows me knows that I fear only ONE thing in life: insects…especially those chitinous awful NYC dwellers….but I digress…
This bite of perfection is the perfect combination of salty and sweet along with the perfect textural composition of crunchy and soft. These are a great appetizer for any party….especially Super Bowl! Super easy to make, and your guests will go wild over them!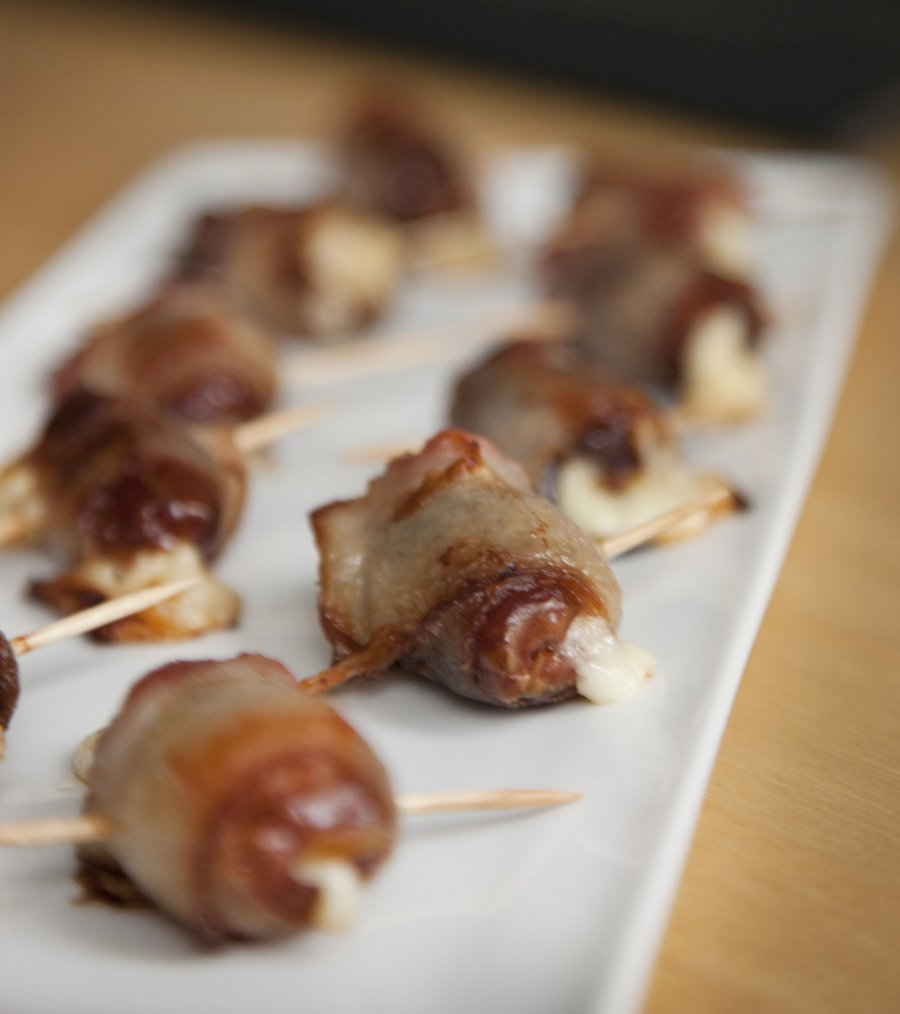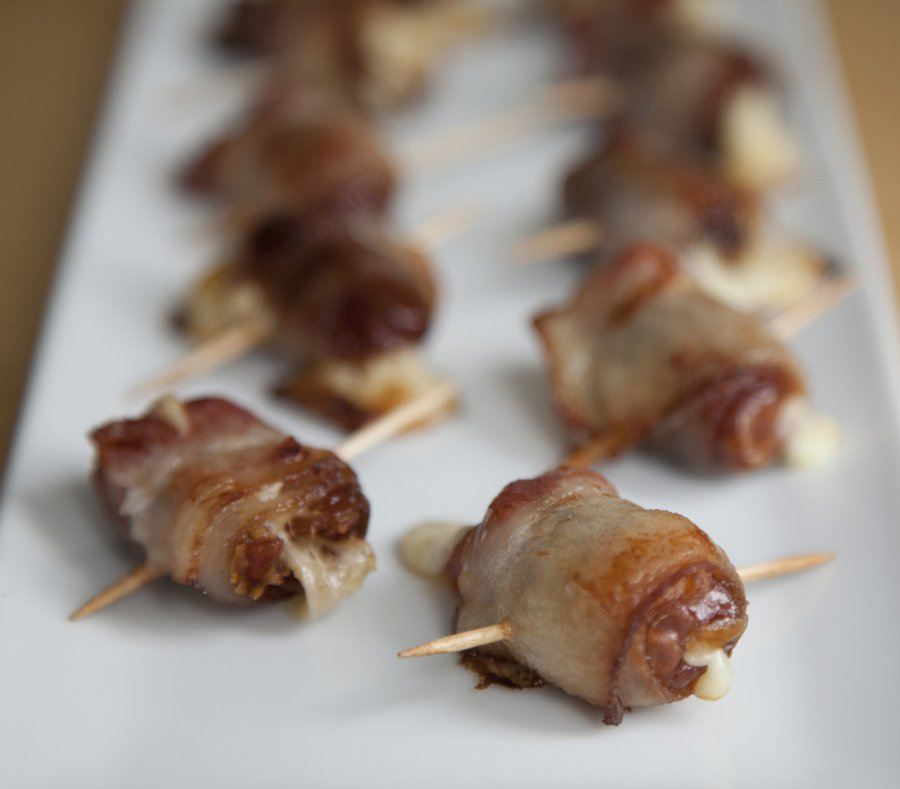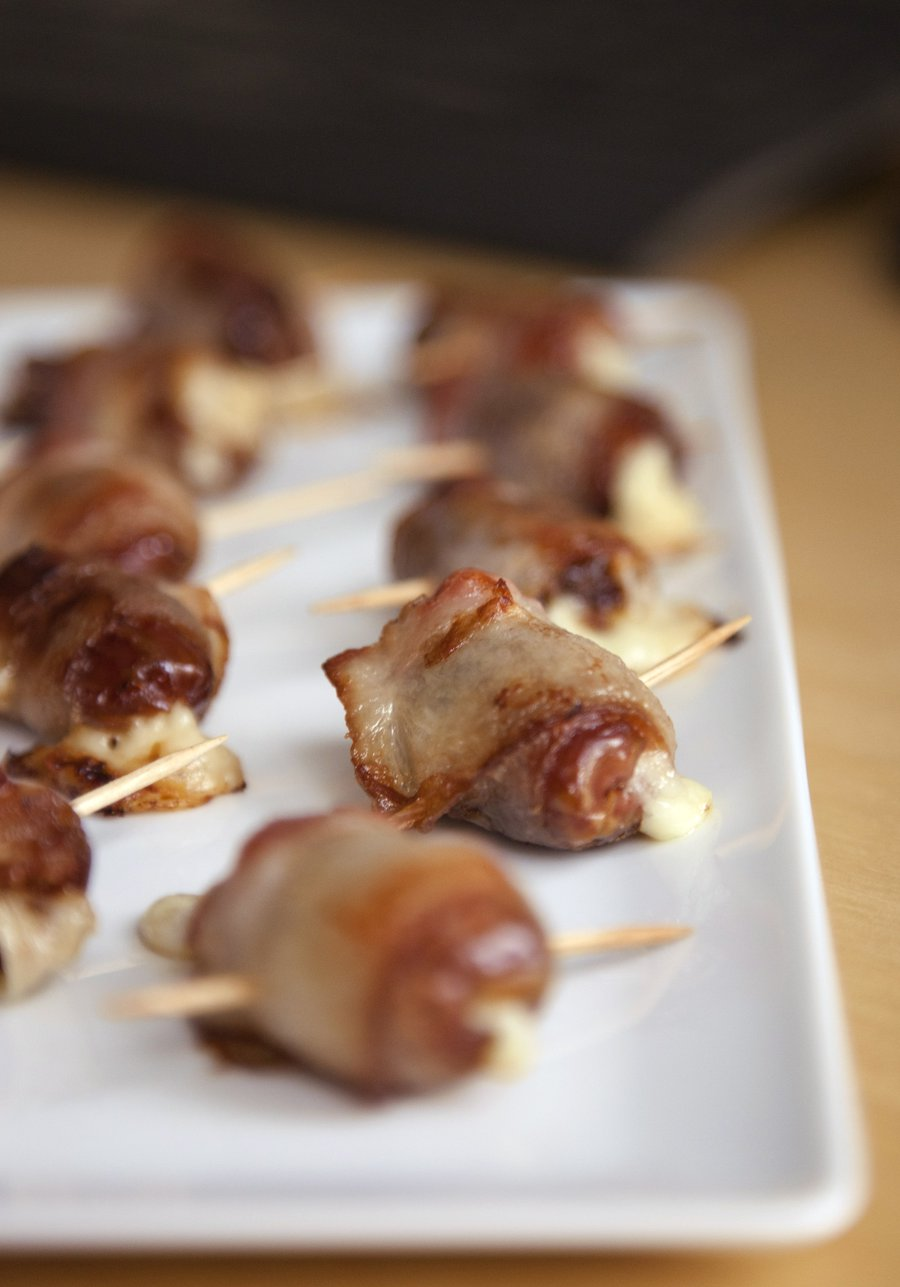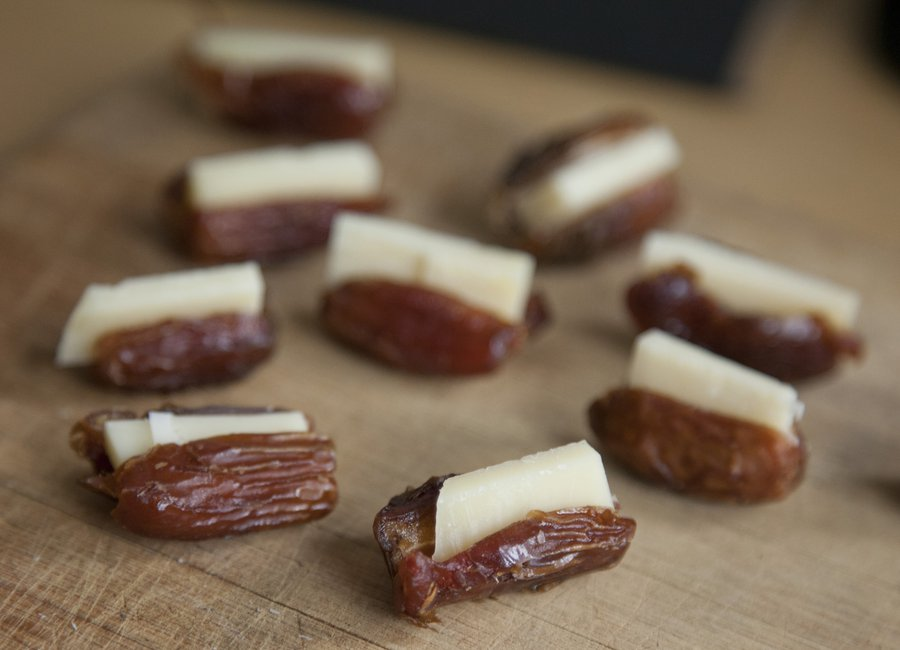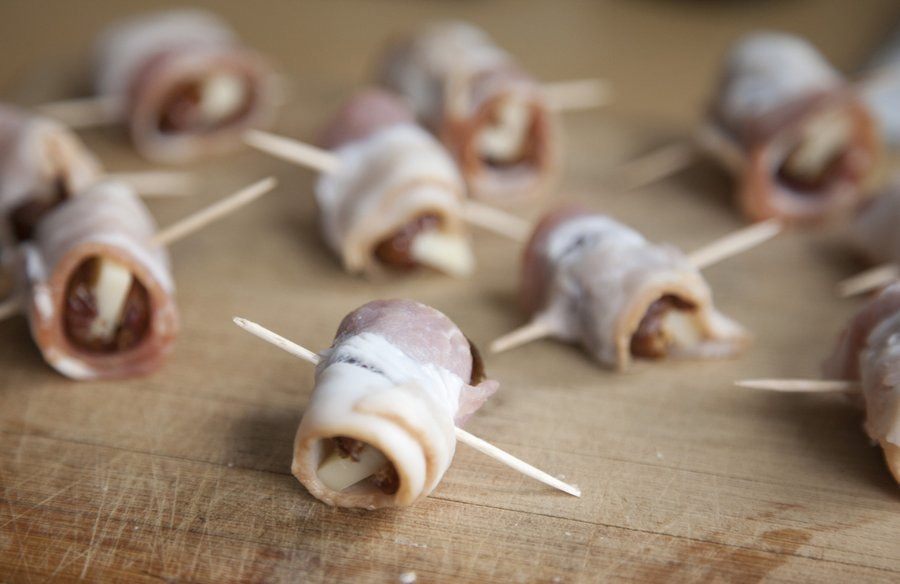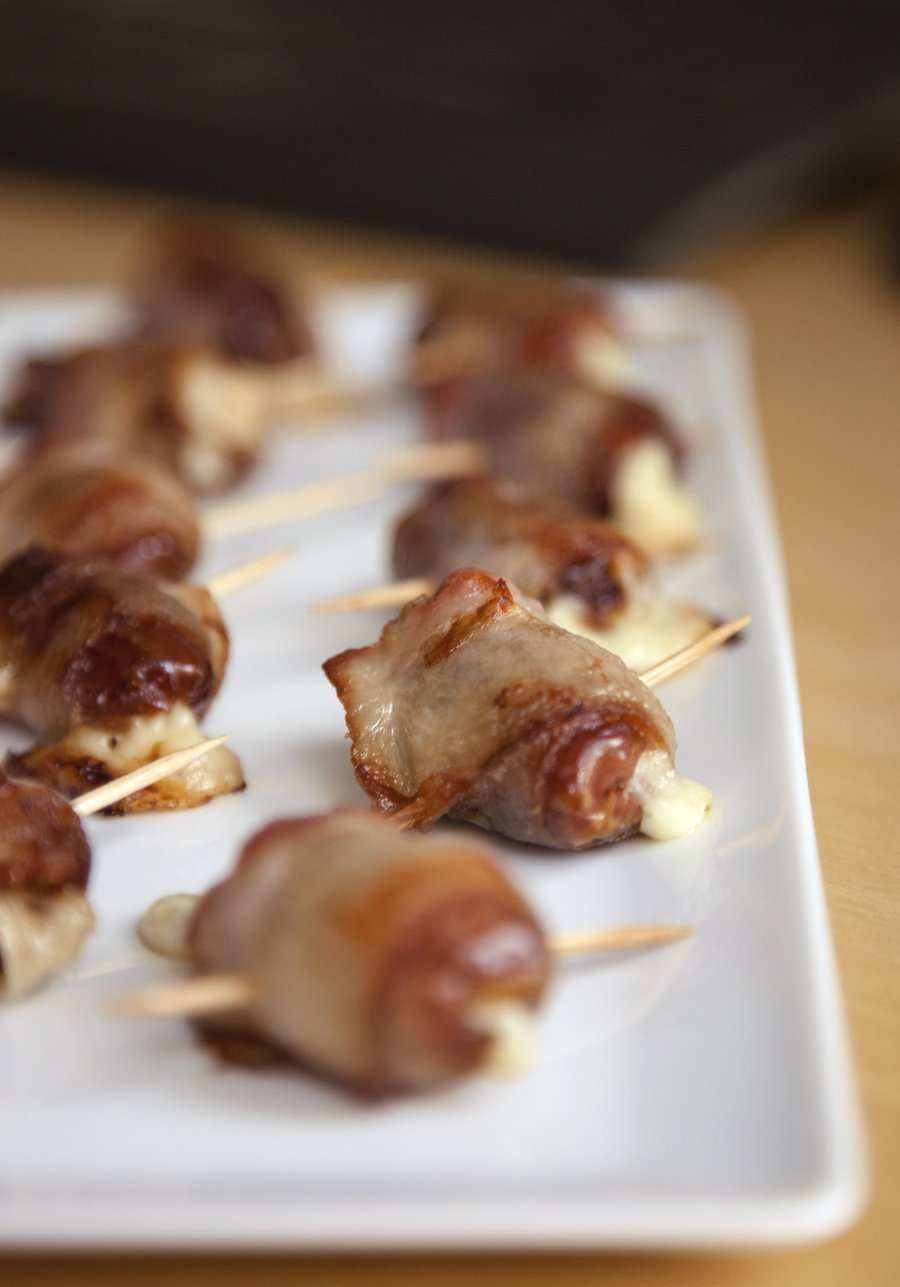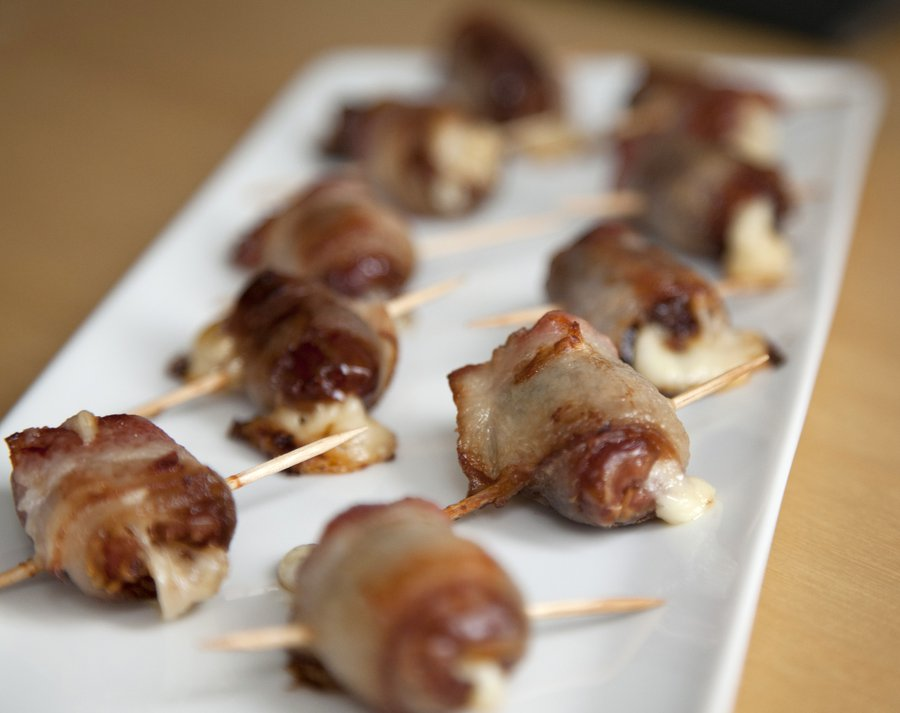 Bacon Wrapped Dates with Parmesan
Prep Time
---
20 Minutes

Cook Time
---
20 Minutes

Total Time
---
40 Minutes

Yield
---
21 Portions

Ingredients
21 Dates (Pitted and slit down the middle on one side)
2 oz Parmesan Cheese (Cut into rectangles to fit into the Dates)
7 Slices Bacon (Cut into 1/3's)
21 Toothpicks
---
Directions
Preheat your oven to 375 degrees. Place the perfectly cut rectangles into your pitted, and cut date.
Wrap one piece of bacon around the date completely and secure with a toothpick.
Bake on a non-stick pan for 10 minutes in the oven. flip them over and bake for another 8-10 minutes (make sure the bacon is cooked through). Serve hot.