Every Christmas, my mom and I would bake these cookies that my mom as a kid also used to make. The recipe was given to my great grandma from a neighbor named Mrs. Bernardo so since then, they have been known as Mrs. Bernardo's Christmas Cookies. The great thing about these cookies is they're not super sweet, and they are a perfect blank canvas for decorating with sprinkles or icing! Great cookies to make with kids as well!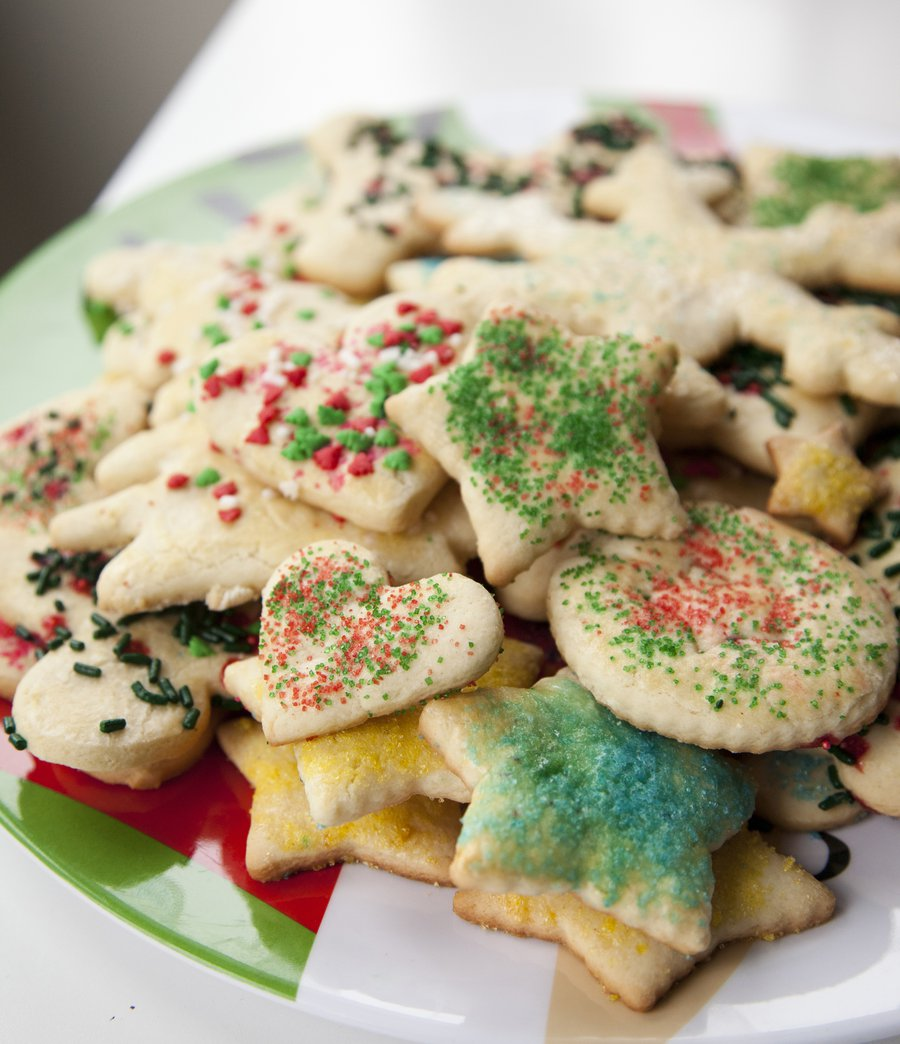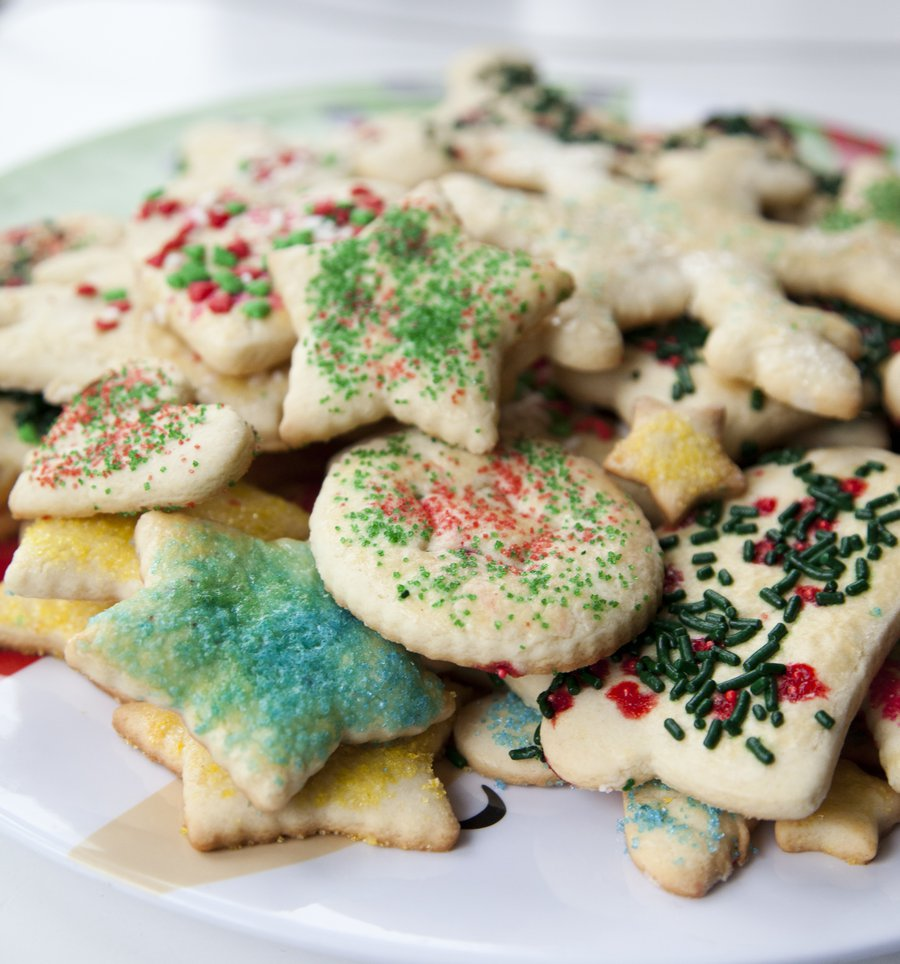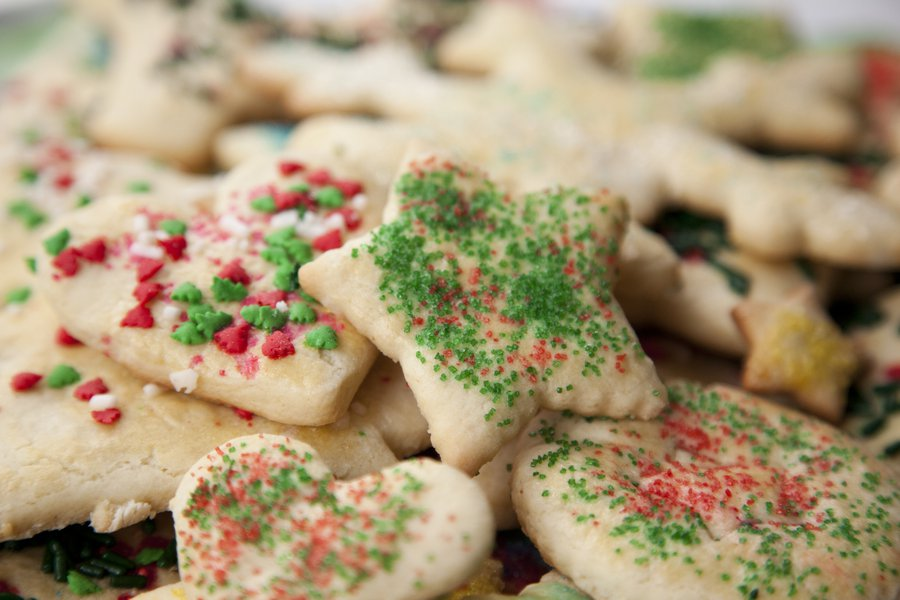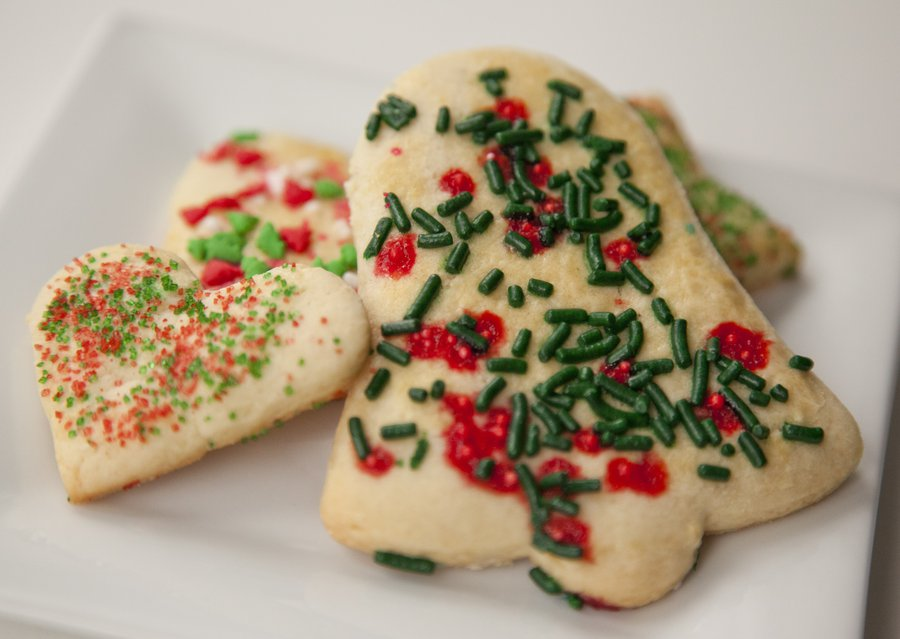 Mrs. Bernardo's Cookies
Prep Time
---
1 Hour

Cook Time
---
15 Minutes

Total Time
---
1 Hour 15 Minutes

Yield
---
48 Cookies

Ingredients
3 Cups sifted Flour
3 Eggs
1/2 lbs melted Butter
1 Cups Sugar
1/2 tsps Salt
1/2 tsps Vanilla
3 tsps Baking Powder
1 beaten Eggs (For Egg Wash)
Sprinkles (For decorating)
---
Directions
Preheat your oven to 375 degrees. Beat 3 eggs in a large bowl. To that add in your sugar, salt, and vanilla and mix. Mix in your melted butter. Now add in your sifted flour and baking powder. Stir until the consistency of bread dough (you may need to add more flour as you go).
Plop the dough on a floured surface and kneed 10 times or more (not really sure who agreed on the number 10, but we'll go with it…) This is a wet dough, you will need to constantly add flour to prevent the dough from sticking to the surface of your table/rolling pin.
Let the dough sit covered for 10 minutes. Kneed again a few minutes, Cut small pieces off and roll out to 1/4" thickness. Cut out cookies using cookie cutters or a pastry wheel to cut out geometric shapes. Grease a cookie sheet (or use a Silpat). Lay the cookies out and paint each cookie with the egg wash (a beaten egg applied with a pastry brush).
At this point add your sprinkles, glitter, etc. Bake for 10-15 minutes (you want the bottom to just be turning a little golden brown). If you're going to ice your cookies, ice them after the cookies have cooled completely.