I am all about the Buffalo Wings. I don't need it to be football season for the excuse to eat copious amounts of hot wings....so tonight I made Buffalo Chicken Tenders.
You may ask....why tenders and not wings? Well two reasons; one, my husband hates anything on a bone and two, most of my clients have the same sentiments (bone haters) - so I wanted to appeal to the masses.
I am a traditional on the bone, wing kind of girl, but I can make exceptions....
These are super easy to make and are just like the wings you get at your local bar - and guess what? They're cheaper than "25 cent Wing Night" (and better!)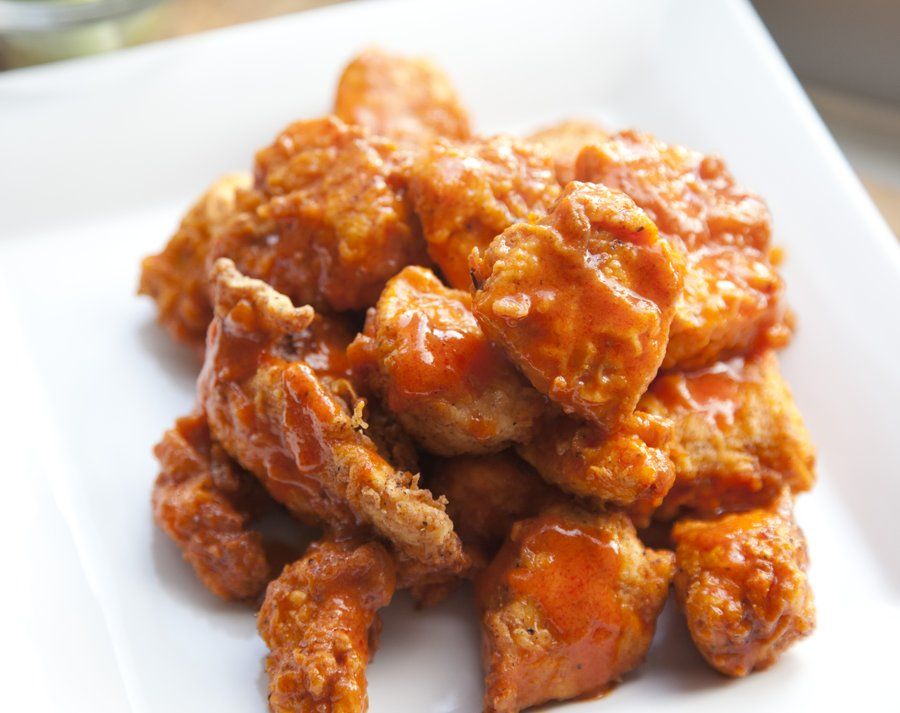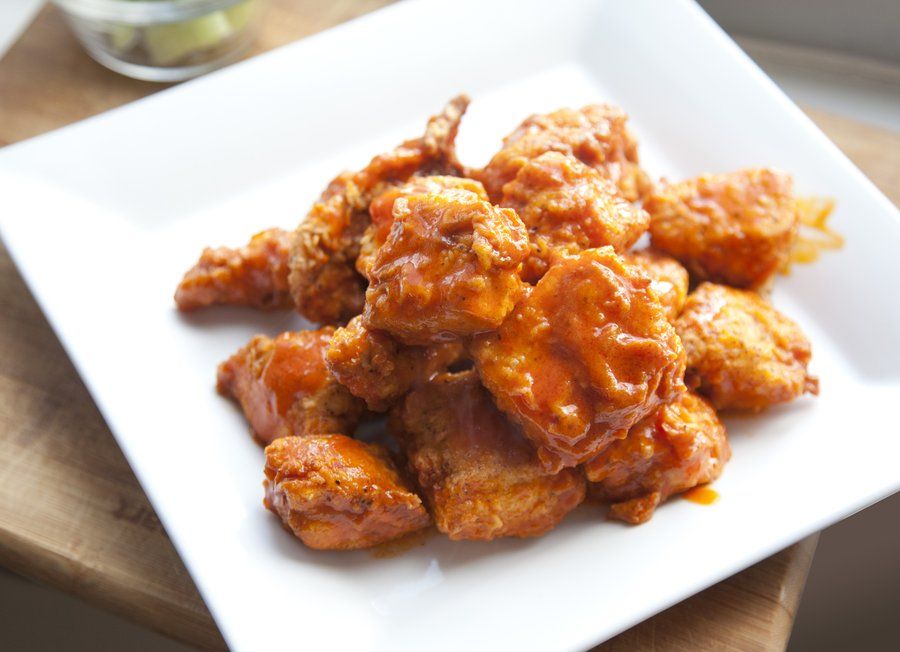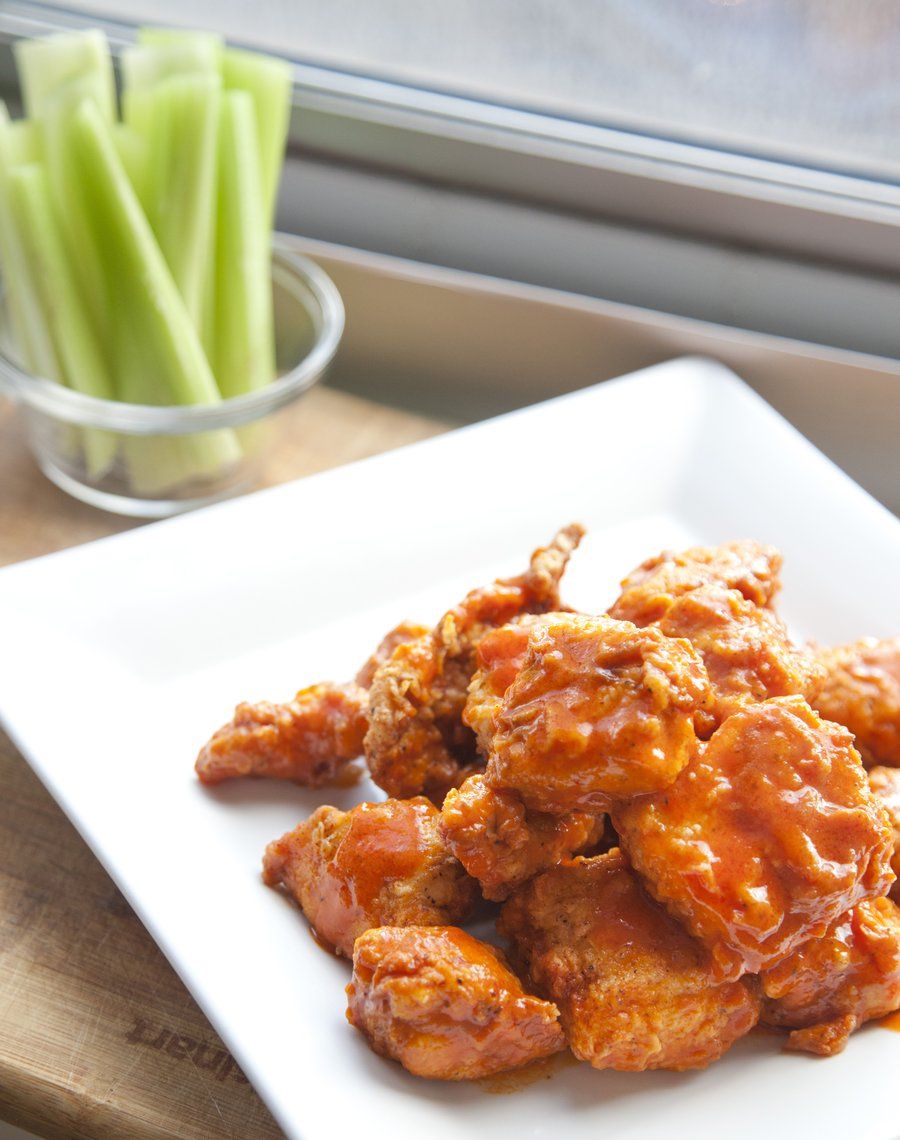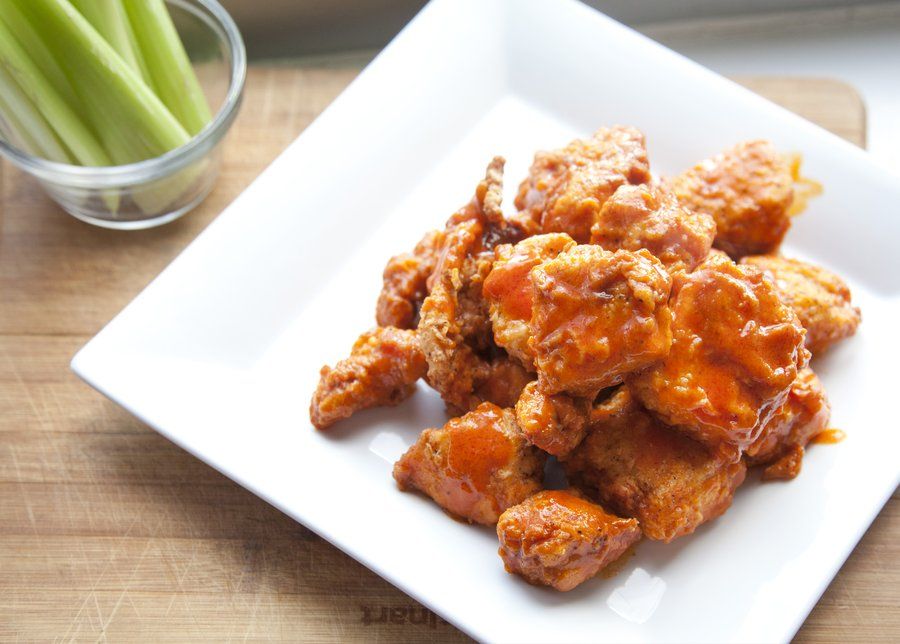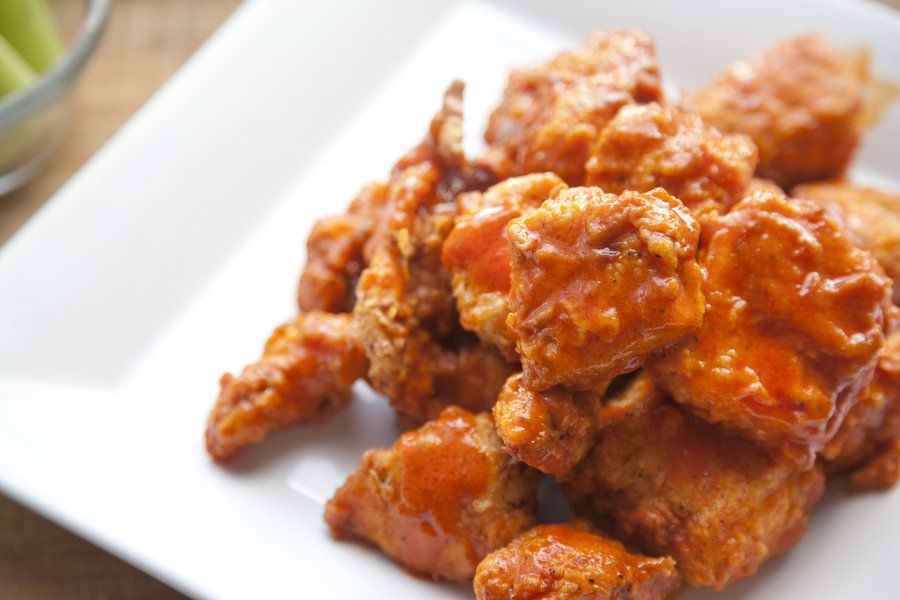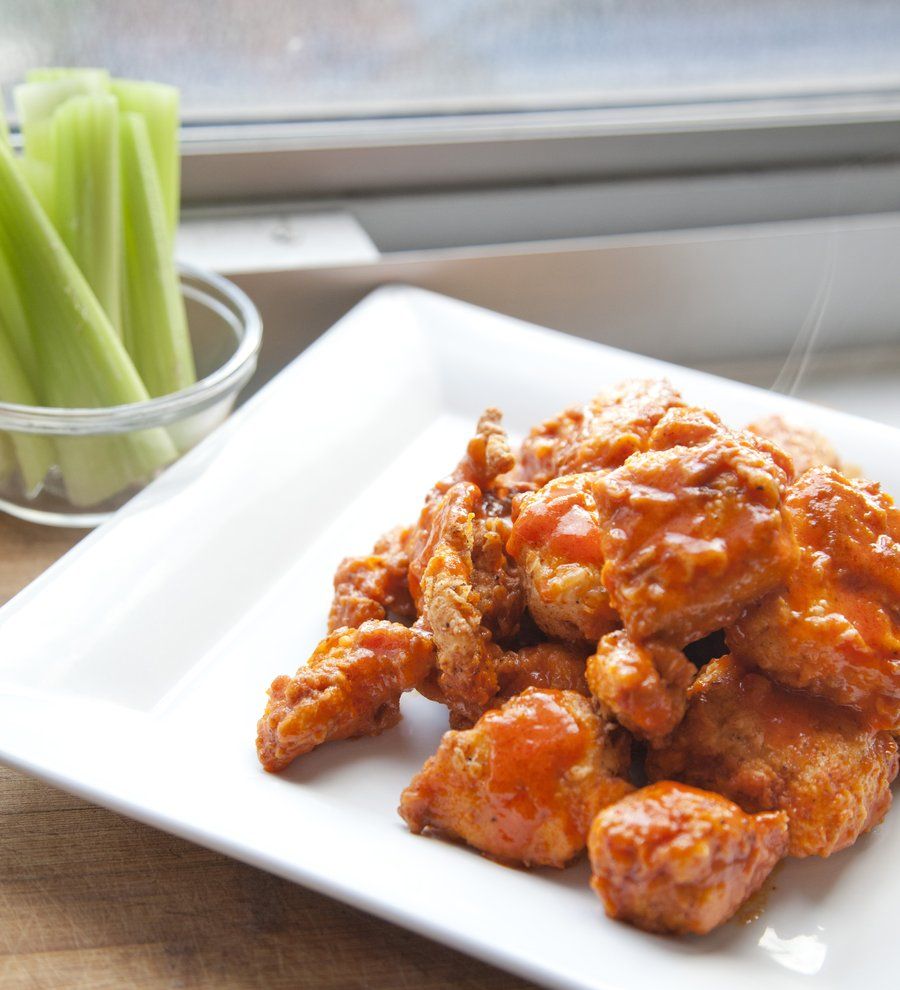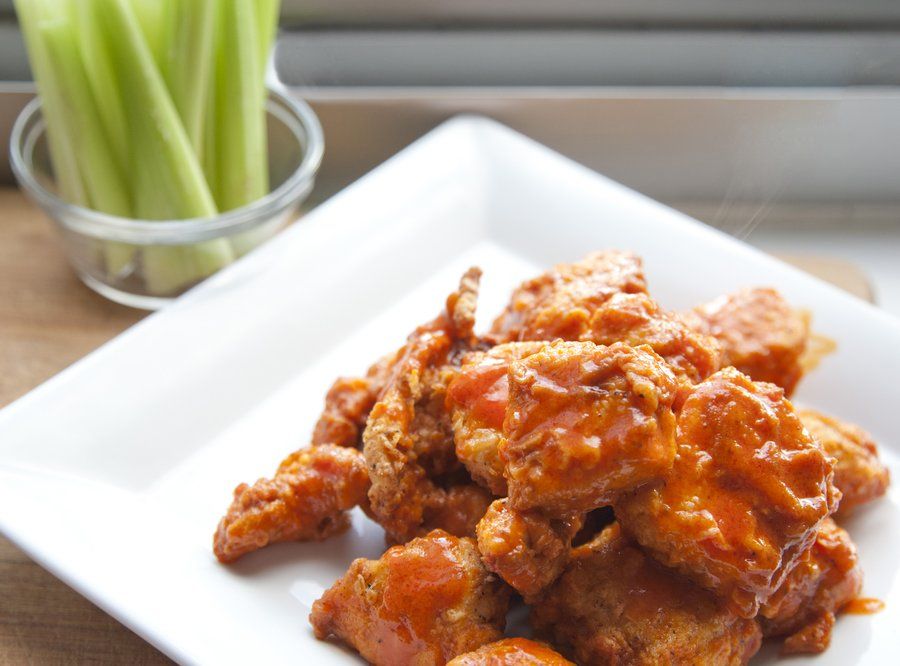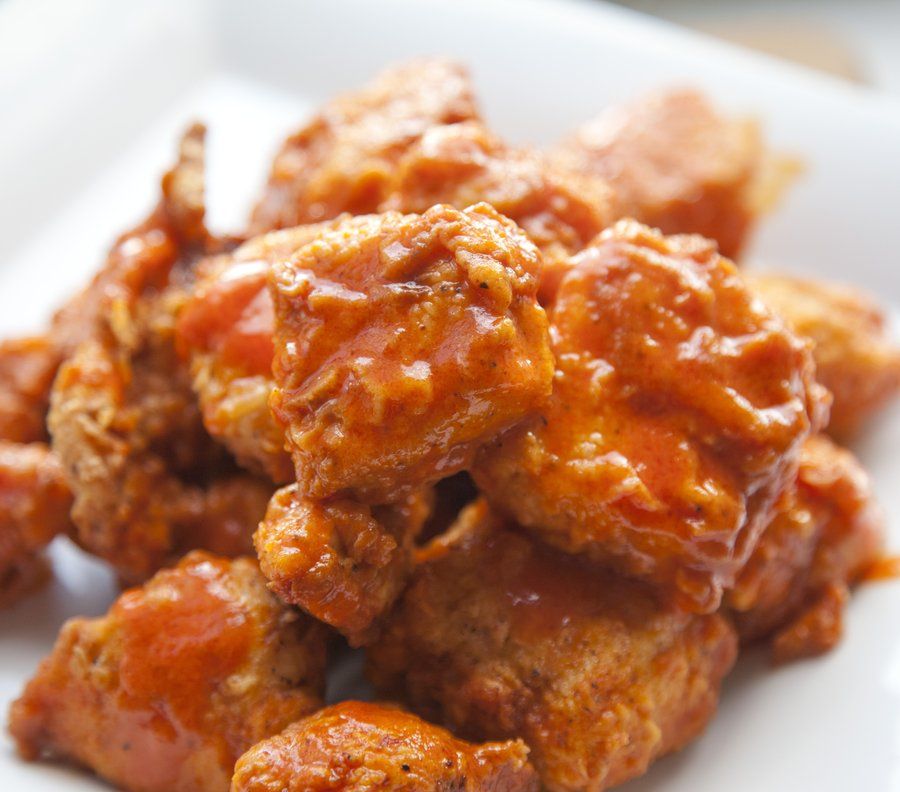 Boneless Buffalo Chicken Tenders
Prep Time
---
15 Minutes

Cook Time
---
15 Minutes

Total Time
---
30 Minutes

Yield
---
Serves 2

Ingredients
3 Boneless Chicken Breast (cut into 2" pieces)
1 Cup Flour
1 Teaspoon Salt
1/2 Teaspoon Black Pepper
1/2 Teaspoon Onion Powder
1/2 Teaspoon Garlic Powder
1 Teaspoon Baking Powder
1 Egg
1/4 Cup Milk
1/2 Cup Frank's Red Hot, Buffalo Sauce
4 T Butter
Canola Oil (for frying)
1 Teaspoon Paprika
---
Directions
Heat up a deep fryer or a pot with oil to 360 degrees also, heat your oven to 150 degrees and place a baking sheet with a resting rack on it inside the oven. In a dish combine your flour, salt, pepper, onion powder, garlic powder, paprika and baking powder. Mix with a fork to fully combine. In a separate bowl, whisk your egg and milk together.
Take your 3 chicken breasts, and cut them into 2 inch pieces (roughly). In batches coat your chicken pieces in the egg wash, and then in the flour mixture. Make sure there's no excess flour on the pieces, and place them in the deep fryer. Fry until golden brown and place done pieces on the resting rack in the oven to keep them warm while you finish frying the rest of the chicken.
Once you're done frying the chicken, in a large saute pan, combine your hot sauce and butter. Heat til it starts to bubble a little and the butter melts. Add in your chicken and carefully coat in the hot sauce. Serve immediately.