I love that my daughter Mayzie is now at an age where I can actually bake with her and not have severe anxiety the entire time that half the food will end up on the floor. And since my kid, just like every child ever birthed in this world, LOVES cookies, we've been experimenting a lot with different cookie recipes lately. Today, Mayzie said she wanted to make chocolate chip cookies with sprinkles (she also loves all things sprinkles).
We decided to do both white chocolate chips as well as semisweet chocolate chips because, why not?! These cookies were super easy to make with her (she's 3.5 years old) and are colorful which kids love….oh and they're absolutely delicious to boot.
You may also be wondering why the name "Birthday Cookies"….well, yesterday was my birthday and Mayzie is still in "party mode" so she named them Birthday Cookies, which I think is an appropriate name with the sprinkles kind of looking like confetti.
Enjoy!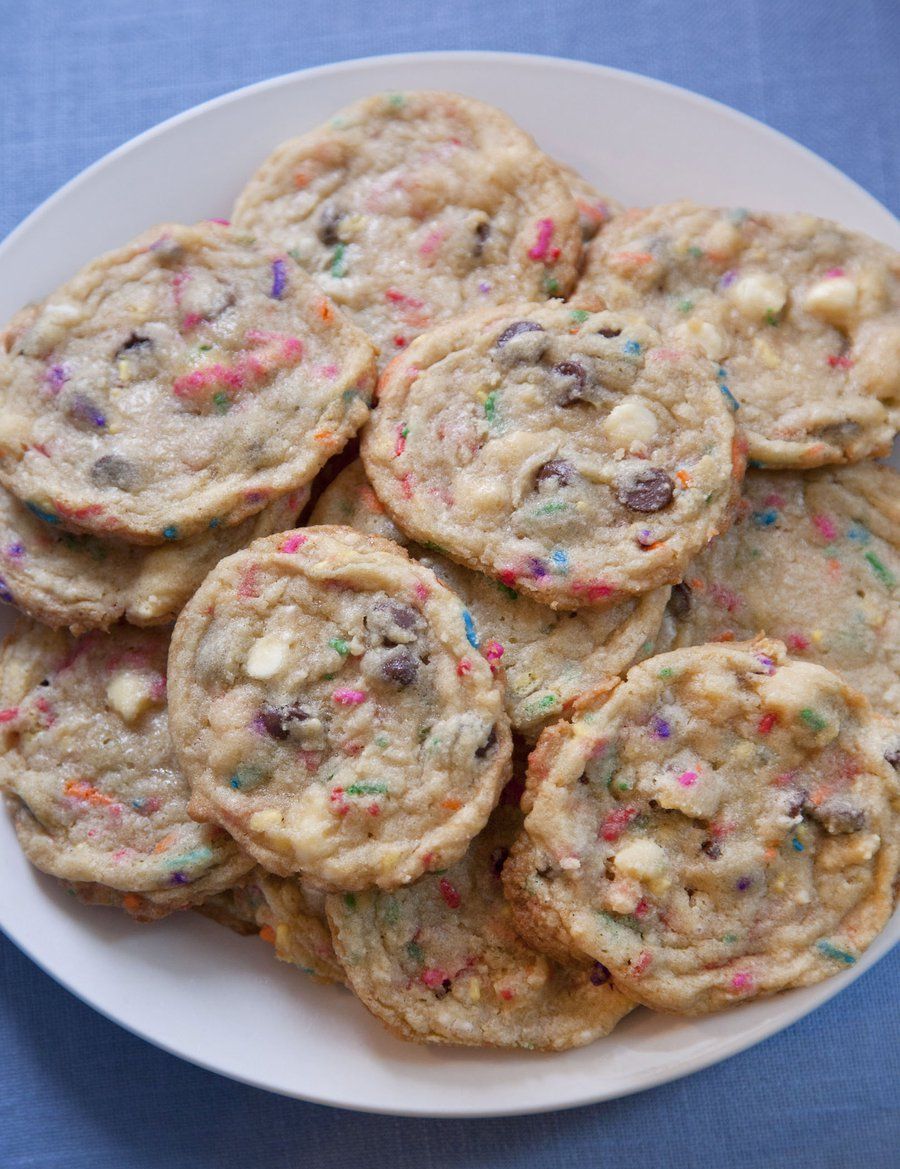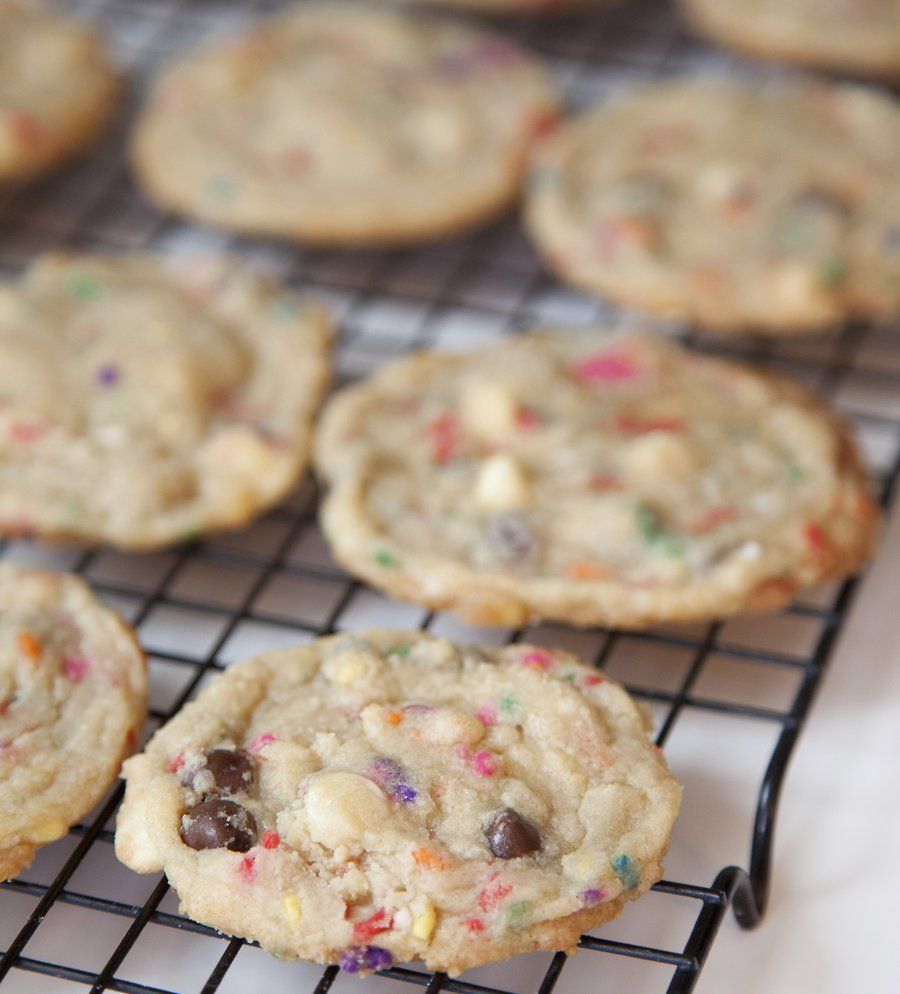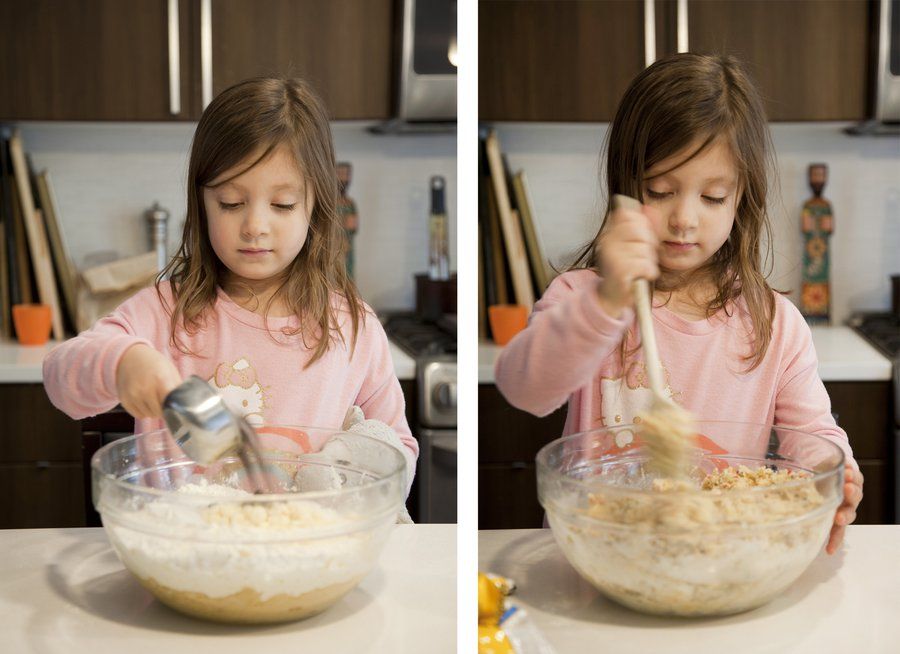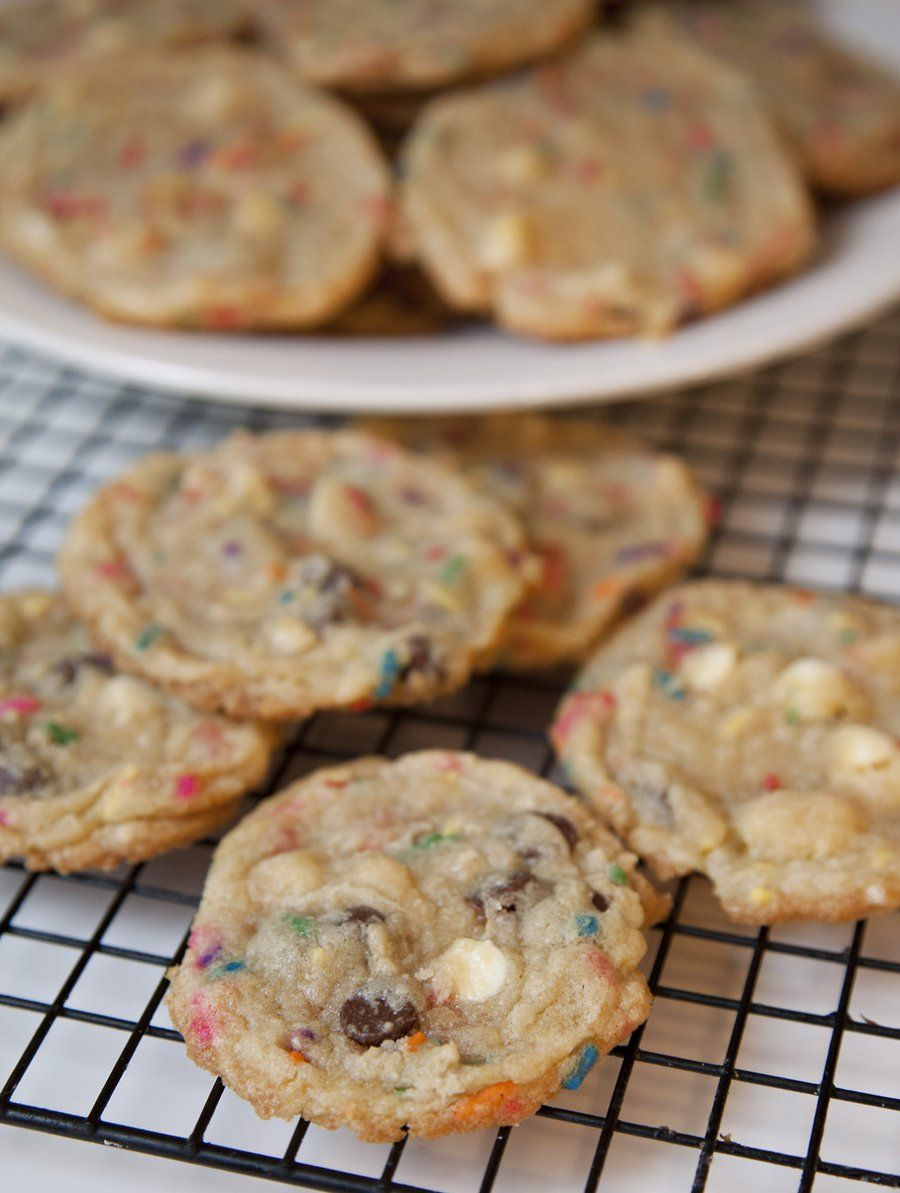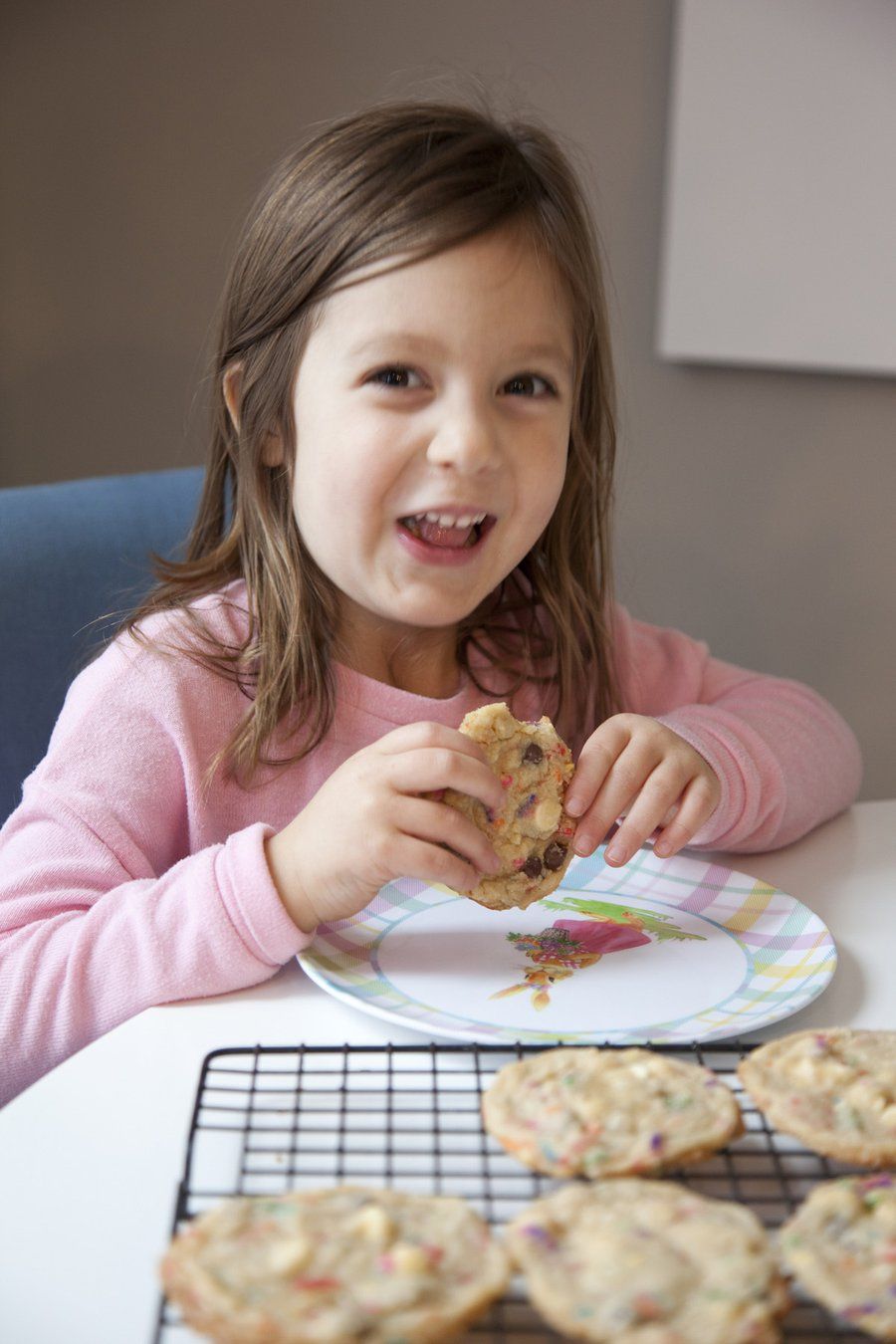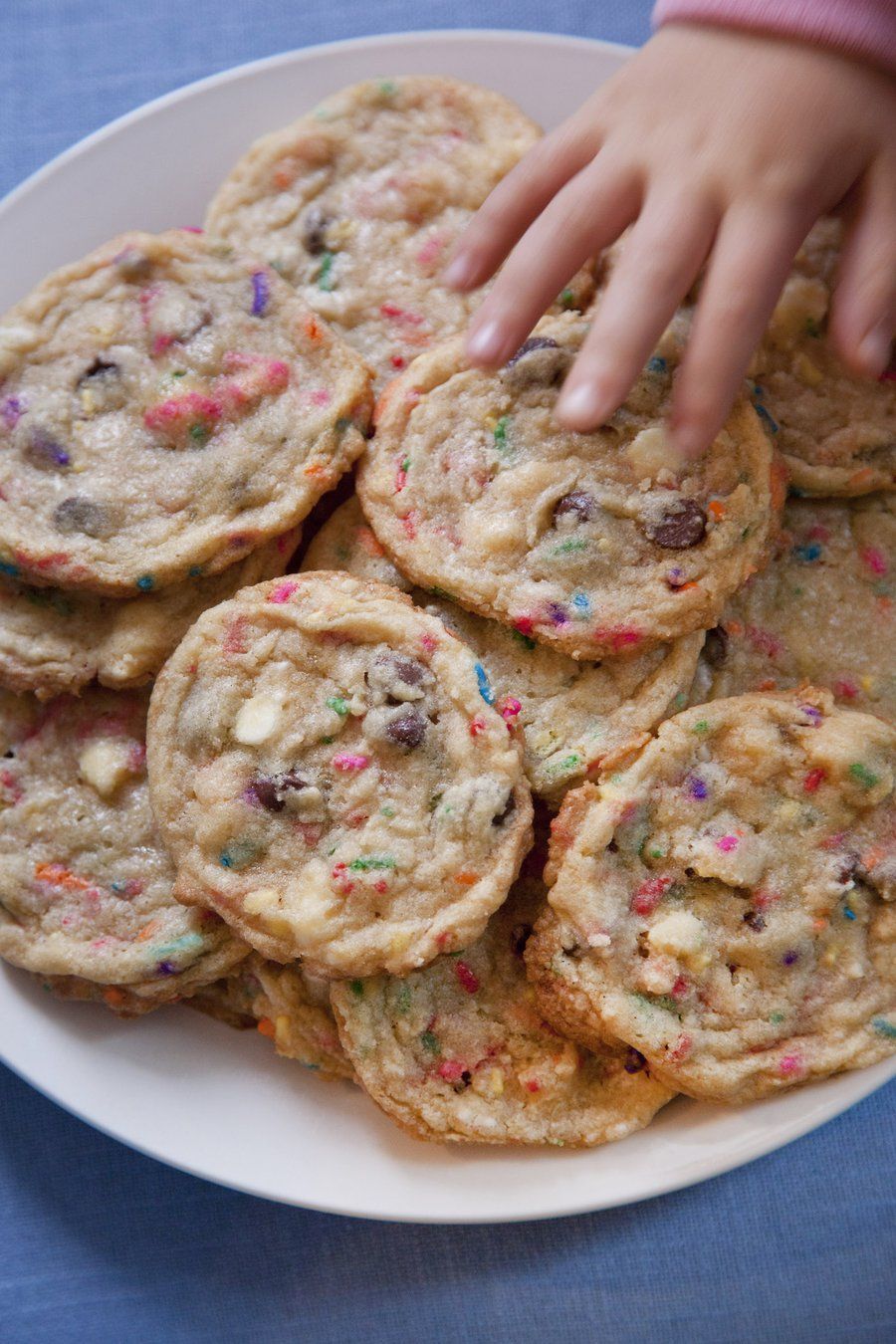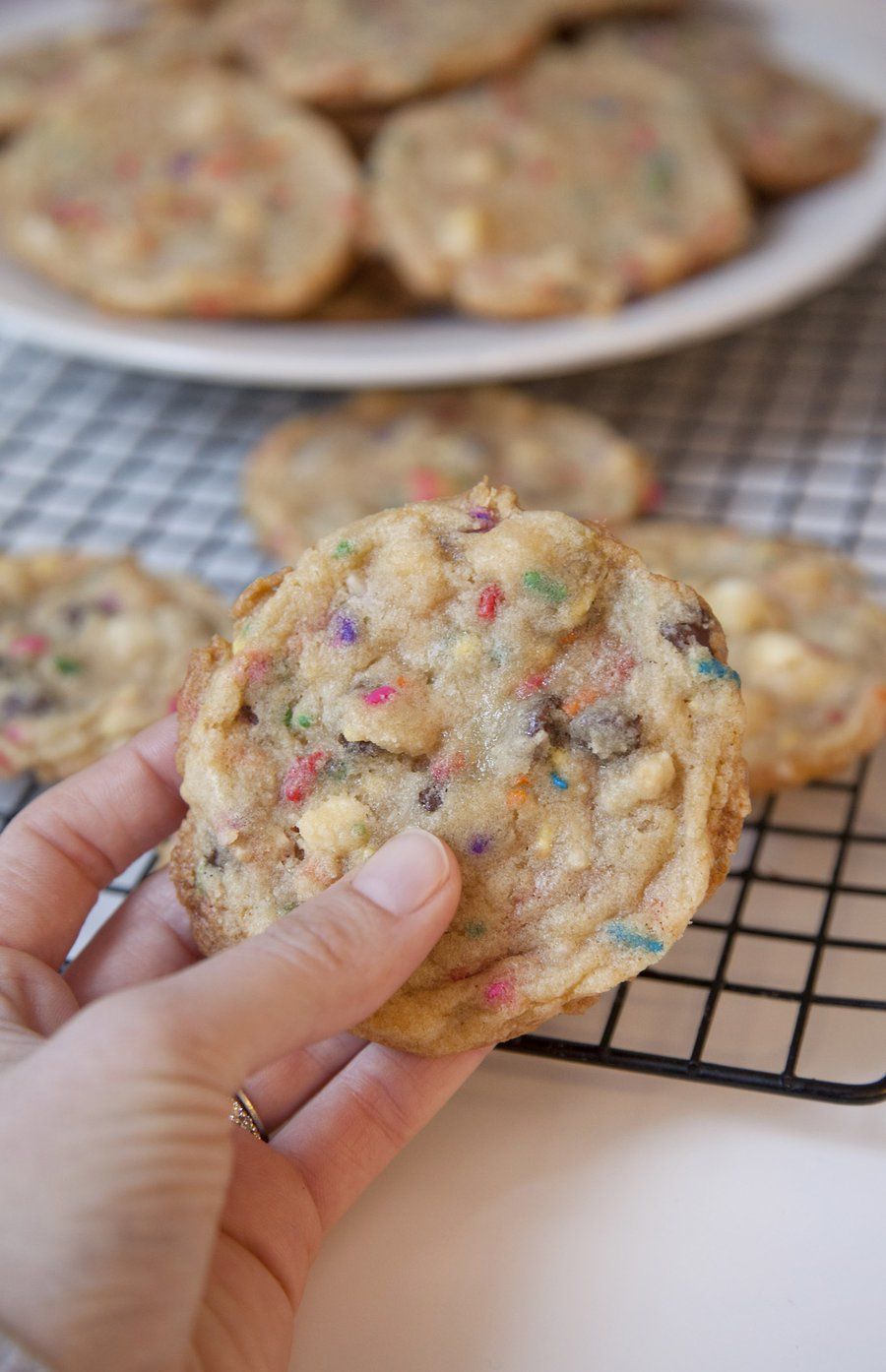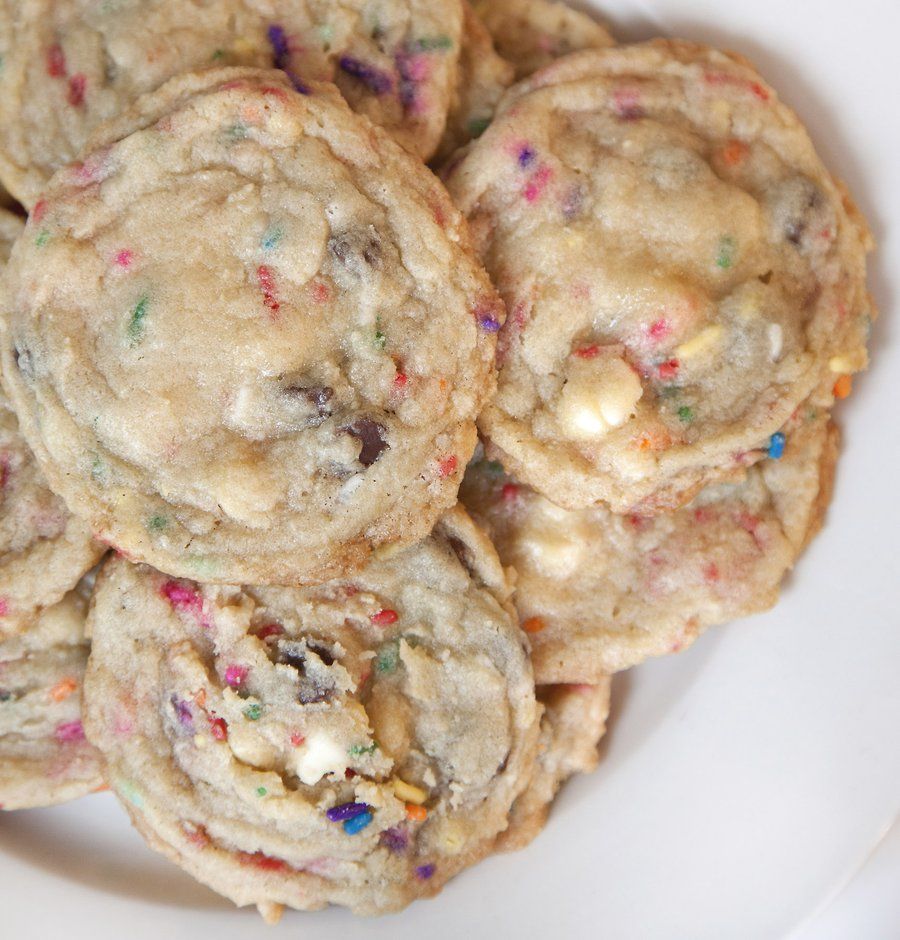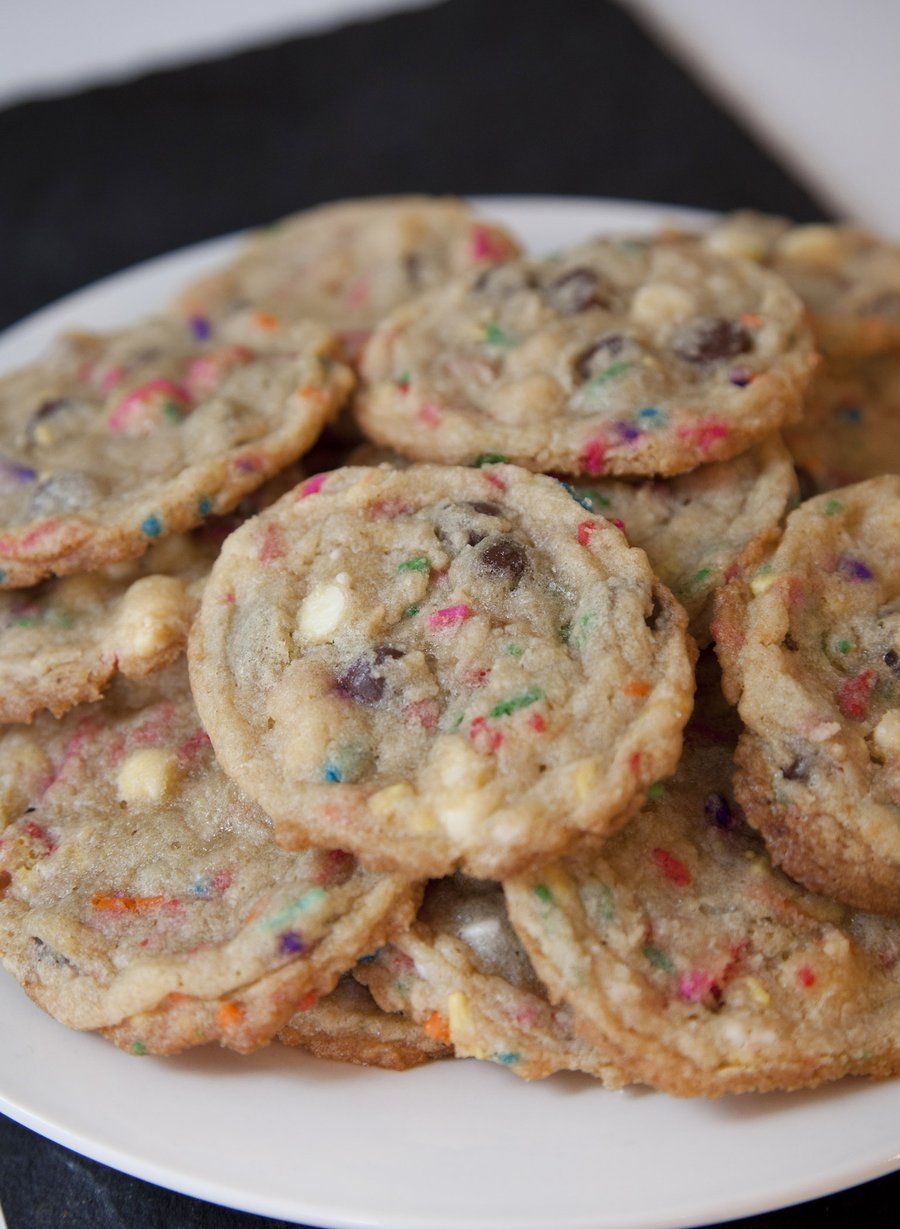 Birthday Cookies
Prep Time
---
10 Minutes

Cook Time
---
15 Minutes

Total Time
---
25 Minutes

Yield
---
Makes about 3 dozen Cookies

Ingredients
2 Sticks Butter (room temperature)
1 Cup Granulated Sugar
1 Cup Light Brown Sugar
2 Eggs
1 Teaspoon Vanilla Extract
3 Cups All Purpose Flour
1 Teaspoon Baking Soda
1 Teaspoon Baking Powder
1/2 Teaspoon Salt
1/2 Cup Semisweet Chocolate Chips
1/2 Cup White Chocolate Chips
1/2 Cup Sprinkles (multicolored)
---
Directions
Preheat your oven to 350 degrees. Line a baking sheet with a silicone mat or parchment paper.
In a large bowl, using an electric mixer, cream together the butter, sugar, and brown sugar. Once fully incorporated, add in your eggs and vanilla, and with the mixer, mix together until combined.
Add to your bowl the flour, baking soda, baking powder, salt, chocolate chips, white chocolate chips and sprinkles. Mix together with a spoon until it's fully incorporated. Scoop out tablespoon sized balls onto your baking sheet and leave about 2 inches in between each ball.
Bake for about 8-12 minutes (or until the bottoms are just slightly golden brown). Carefully remove the cooking from the baking sheet and allow to cool on a resting rack. Repeat the baking process until all the cookie batter is used up!