I am always looking for healthy and delicious ways to eat more veggies....I make a lot of Kale Chips, but I wanted to try out something different. I love beets, but my husband is a self proclaimed Beet Hater....so when I told him there was no way he could hate beets in this form, he took the challenge.....and lost. These chips are so delicious, even if you've never liked beets before! They're so simple to make as well....just a little Olive Oil and Salt....done!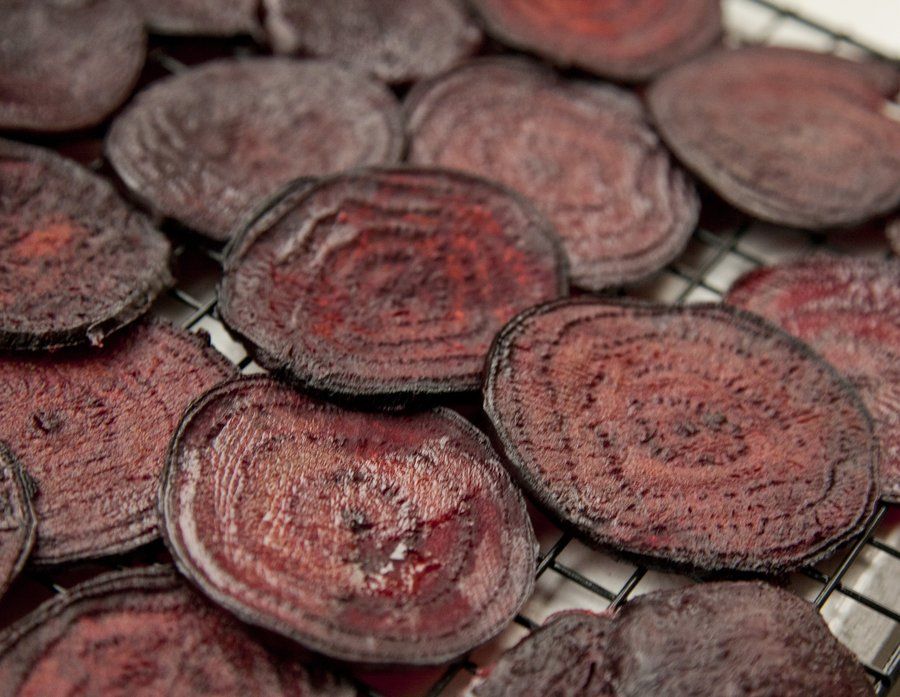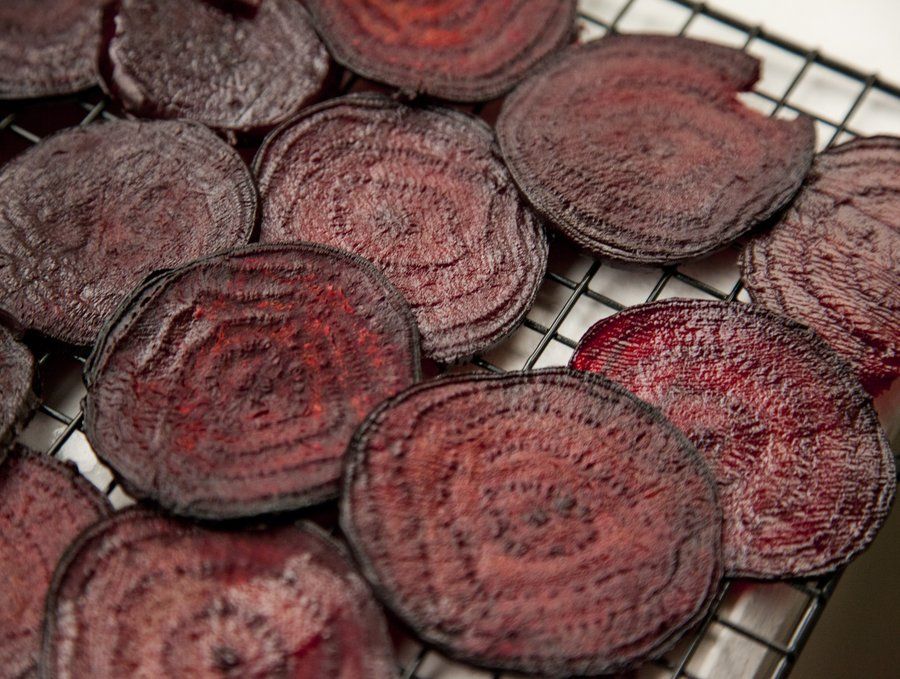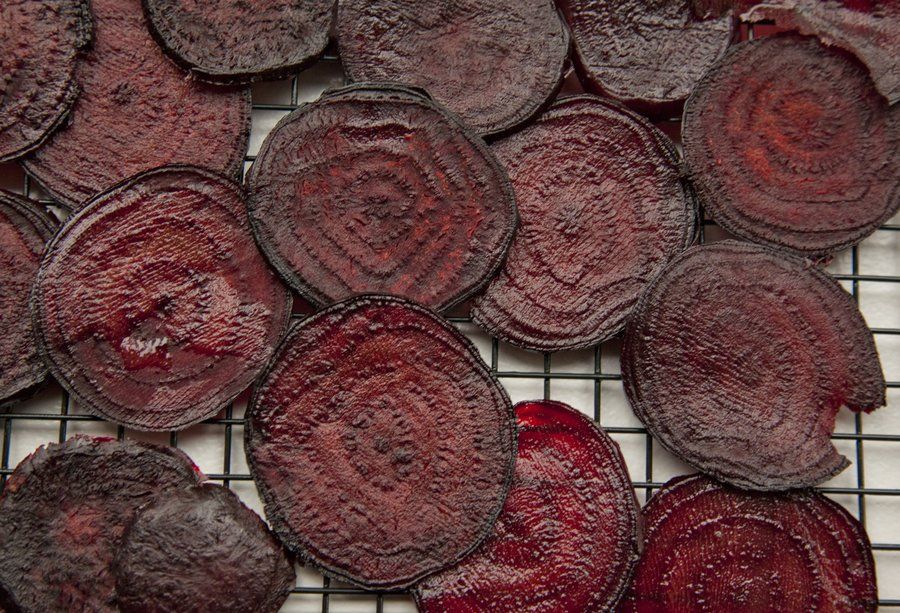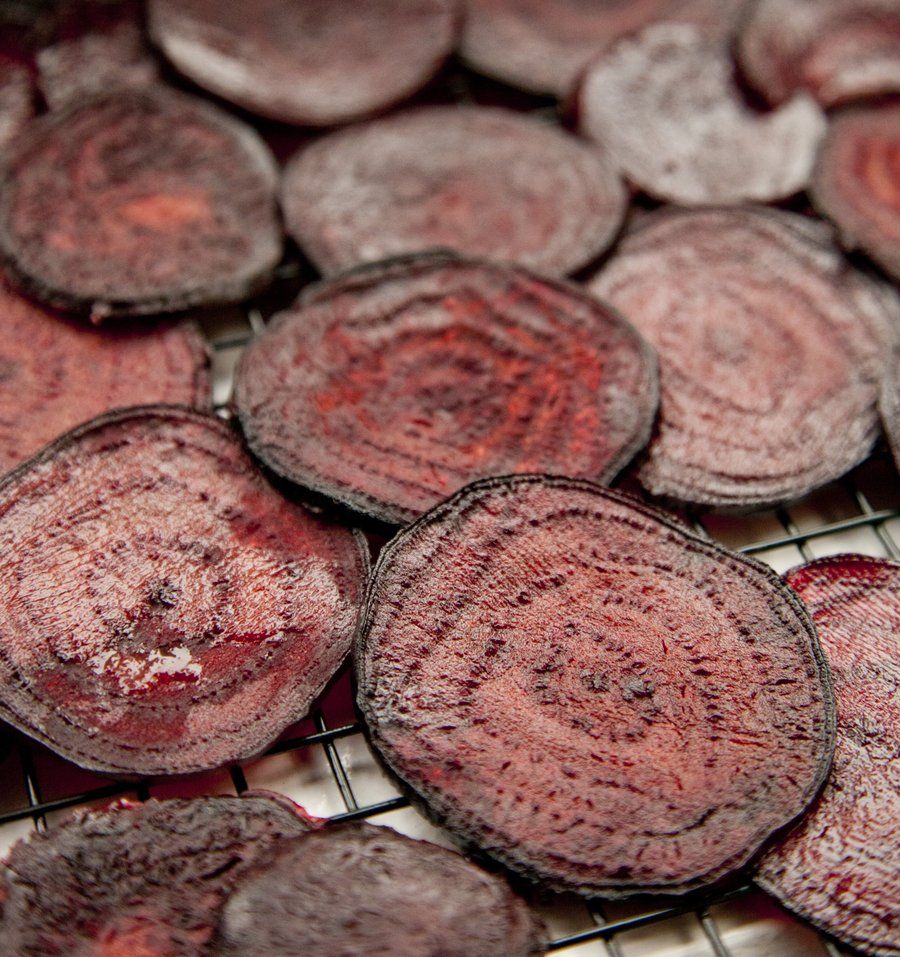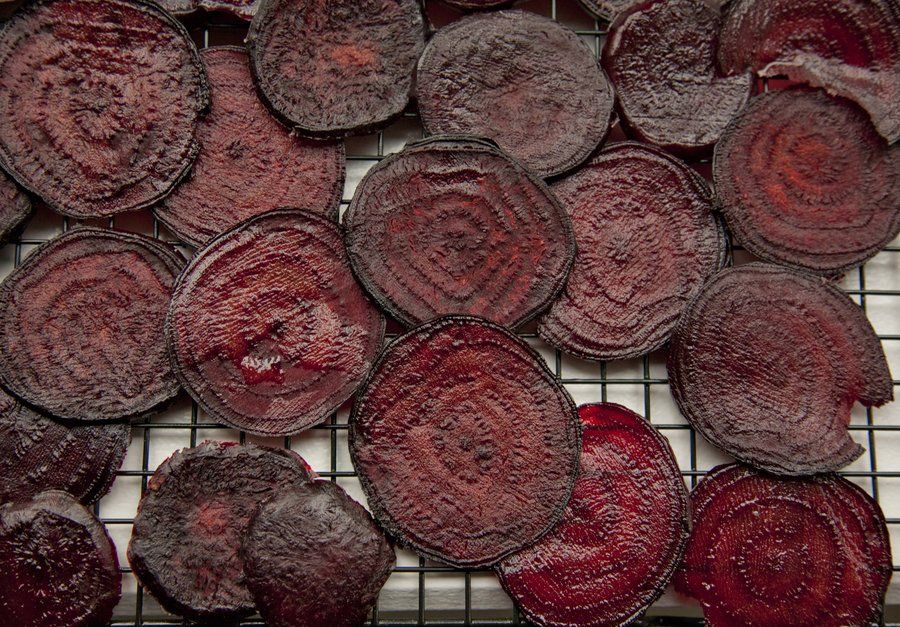 Beet Chips
Prep Time
---
5 Minutes

Cook Time
---
30 Minutes

Total Time
---
35 Minutes

Yield
---
About 40 Chips

Ingredients
2 Beets (Peeled & Sliced 1/16" on Mandoline)
Extra Virgin Olive Oil
Salt
---
Directions
Preheat oven to 350 degrees. Peel beets and slice 1/16 inch thick with a mandoline. In a large bowl, toss beets with extra-virgin olive oil.
On one baking sheet arrange beets in a single layer and season with a little salt. Stack another rimmed baking sheet on top of the beets (you will have to do two batches - one batch per Beet). Bake until edges of beets begin to dry out, about 20 minutes. Uncover and rotate sheets. Bake 10 to 20 minutes, removing chips as they become lightened in color. Transfer to a wire rack; chips will crisp up as they cool.