At one of my favorite NYC Steakhouses, BLT Prime, instead of giving you a normal bread basket, they give you a basket filled with piping hot Gruyere Popovers. Brilliant. Not only are the popovers amazing, leaving you with the question, "how do they make these godly creations?" but they also have the recipe attached to the basket for you to take home. Brilliant, again.
So after having made popovers previously and to no avail (they were more like lead bricks than fluffy clouds of air) I decided when given the recipe to such an amazing dish, I had to give it a whirl. And with that....SUCCESS! These popovers rise perfectly, they're light, airy, and the gruyere cheese is the perfect element to these treats. The key is you have to use 2% or whole milk. When I first tried this recipe I used Fat Free Milk because it's what I had in the house.....epic fail. Fat free milk yielded brick popovers part 2. So I switched up the milk and ta-da! Popover success.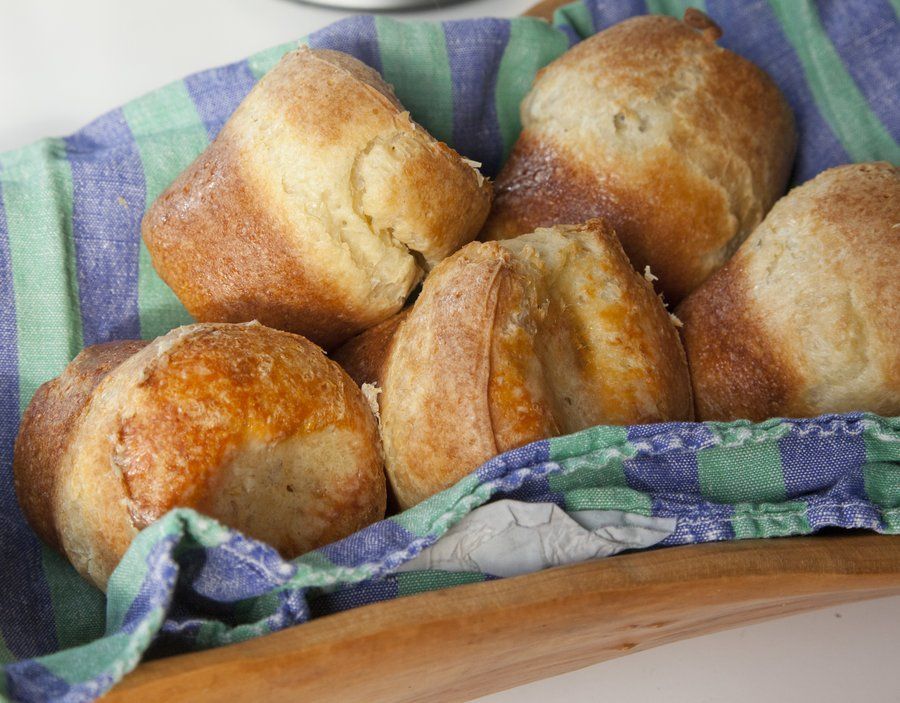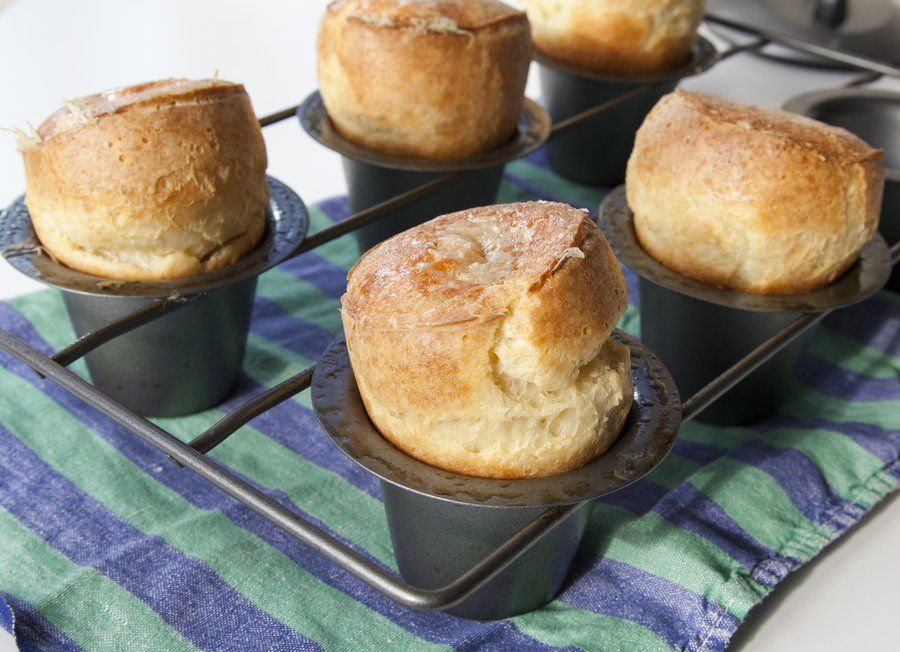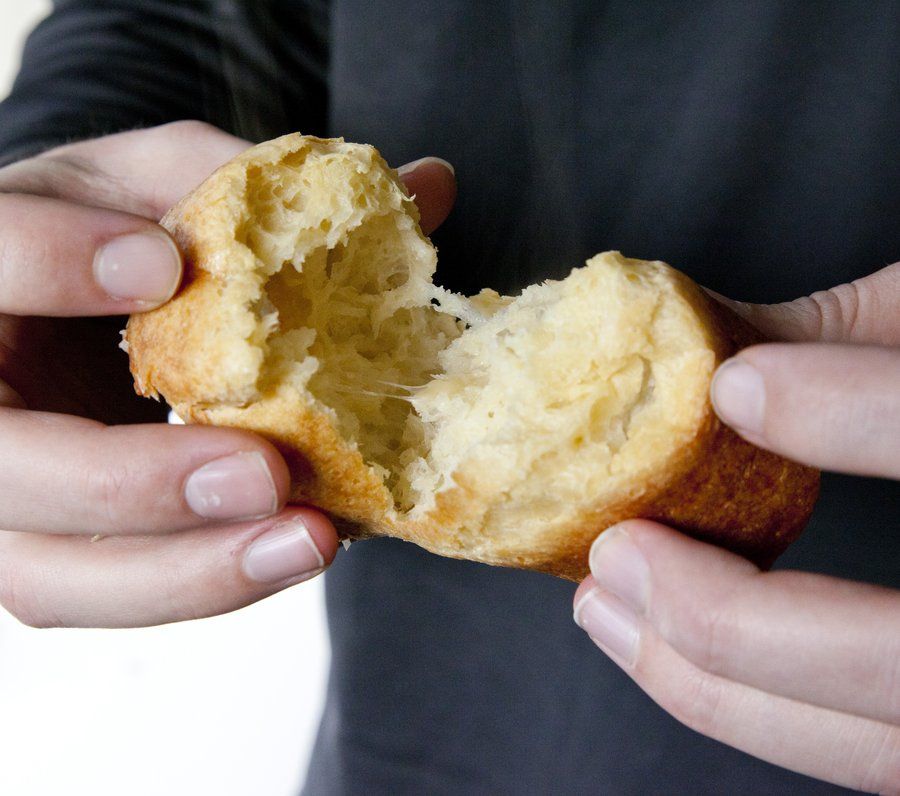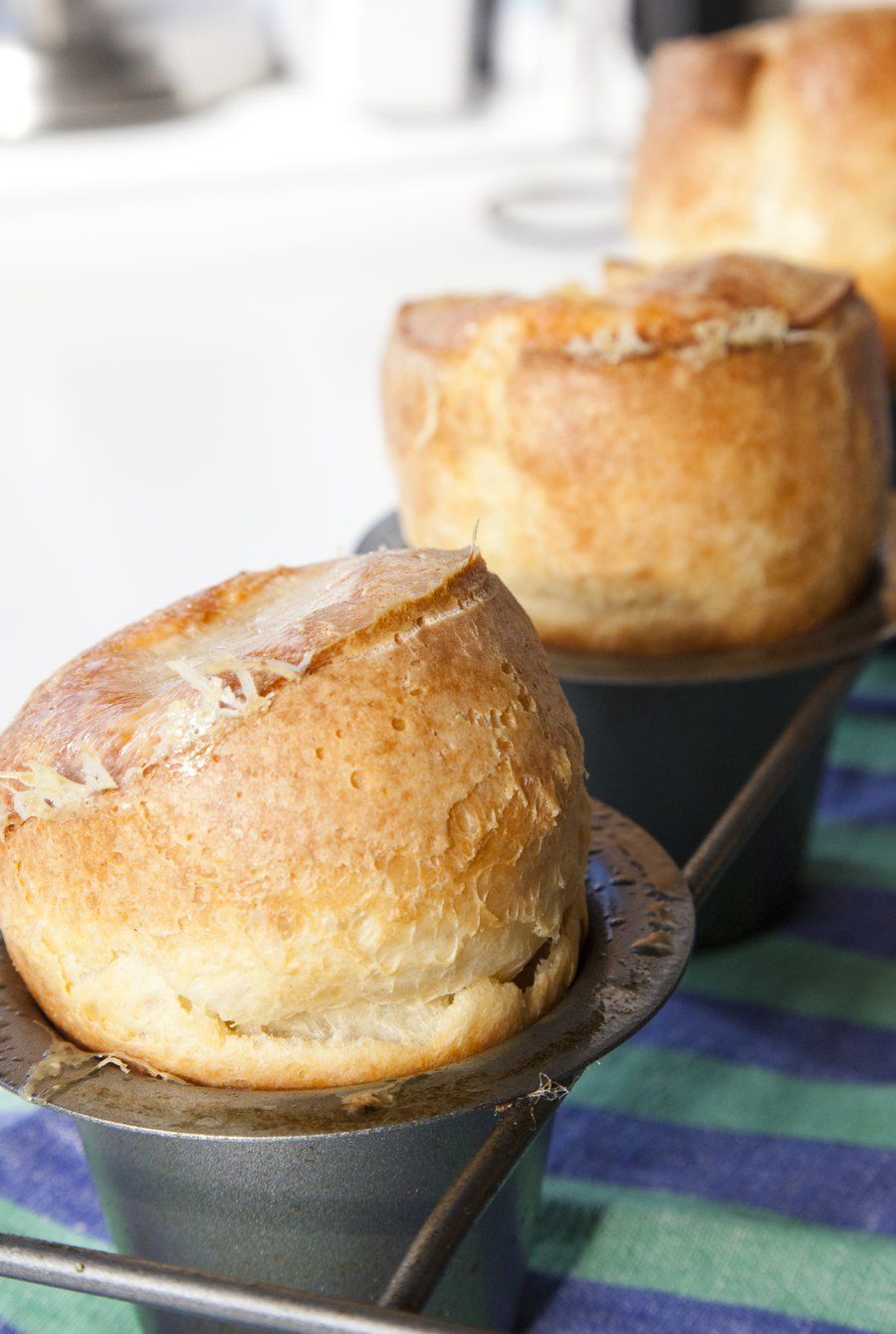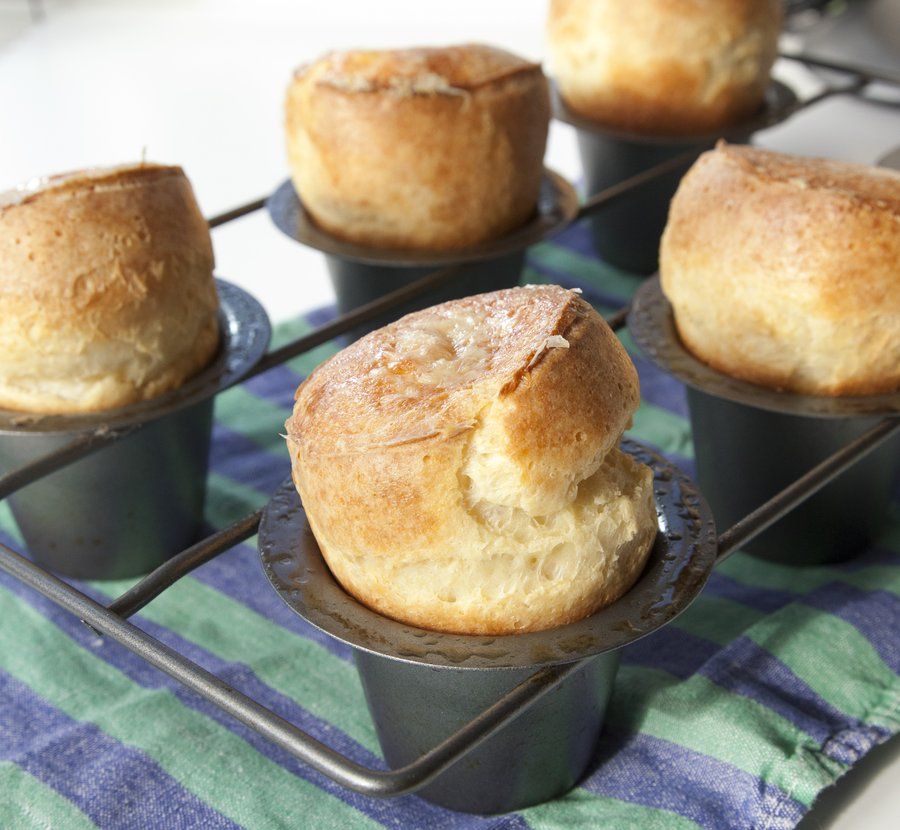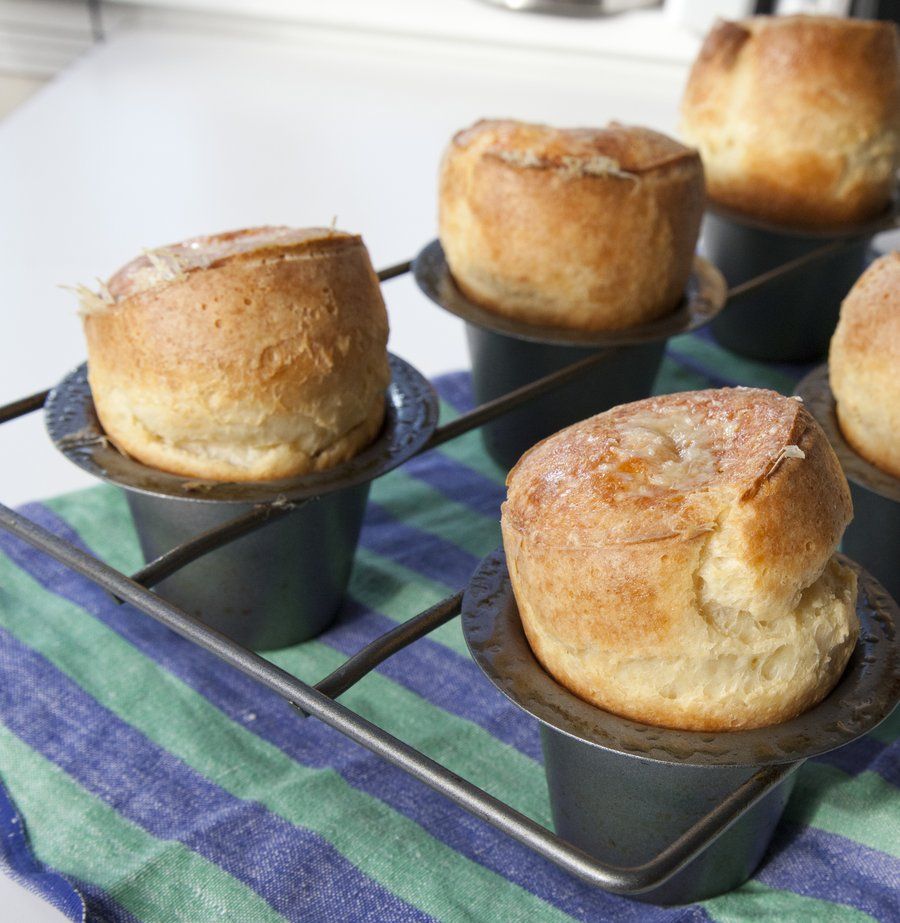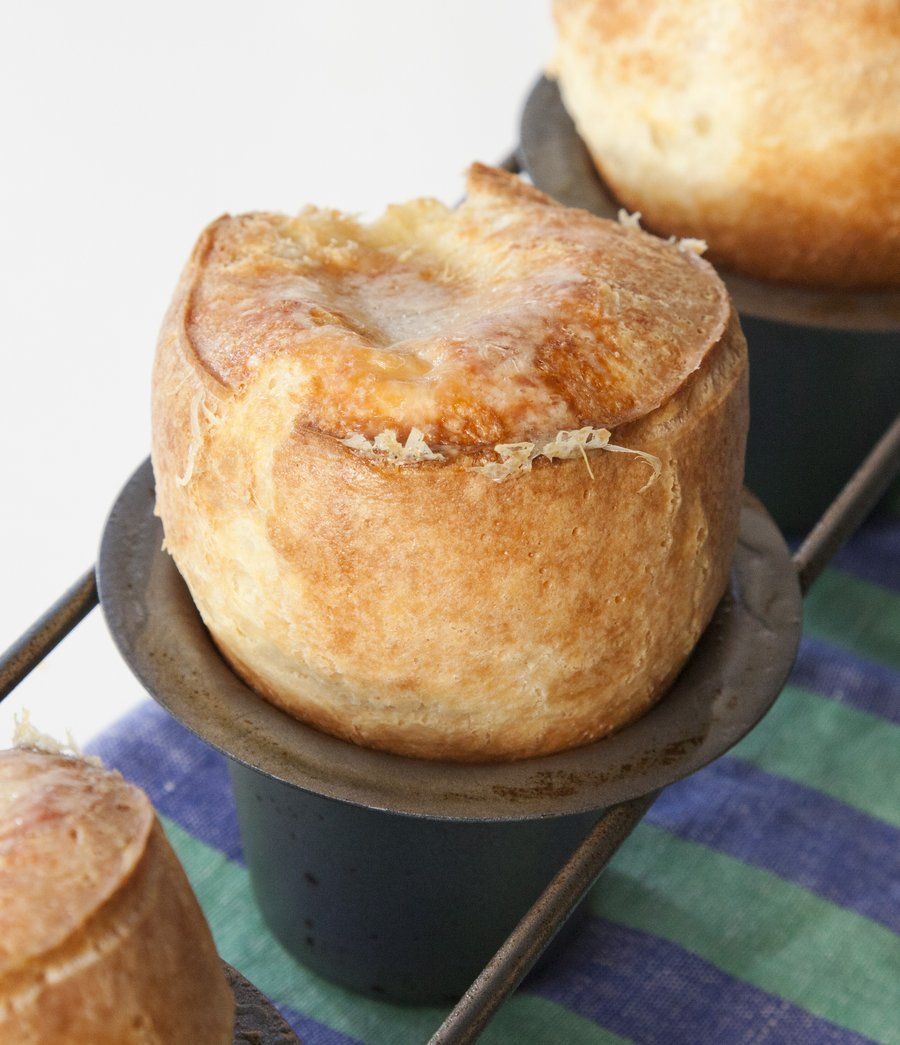 Gruyere Popovers
Prep Time
---
5 Minutes

Cook Time
---
50 Minutes

Total Time
---
55 Minutes

Yield
---
Makes 5 Popovers

Ingredients
1 Cups Milk
1/2 T Salt
1 Cups Flour
2 beaten Eggs
3/4 Cups grated Gruyere
---
Directions
Preheat your oven to 350 degrees. Place your popover pan inside the oven until ready to fill.
Gently warm the milk over a low heat just slightly to take the chill out of it. Meanwhile, beat your eggs in a bowl til frothy. Remove your milk from the heat, and slowly whisk in your eggs - be careful as to not cook the eggs in this process. Set aside.
Sift your flour into a large bowl. Add you salt. Then mix in your milk/egg mixture until combined. Remove your popover pan from the oven and spray with non stick cooking spray. Fill your popover cups 3/4 of the way up and top with a heaping tablespoon of shredded gruyere.
Place in the oven for 50 minutes - rotating the pan a half turn after 15 minutes. Remove from oven and from popover pan and serve immediately.