Growing up with a Sicilian mother who cooked some of the best homemade Italian food around, you would think I would be absolutely obsessed with all things Italian. Wrong. I am like the worst Italian daughter ever…I like very few Italian dishes (pizza being one of them, and Italian Charcuterie being the other). I could live the rest of my life and never crave pasta or eggplant or most importantly, Chicken Parmesan. Those dishes just don't do it for me. My mom is currently cursing me… but it's a weird truth about me.
So I have come to the realization that the type of Italian food I am most attracted to eating/cooking are the antipasti dishes. I love me a good charcuterie platter loaded with Salami, Mozzarella, fresh basil, Burrata, Italian Bread, etc etc. But my new favorite is my homemade Basil Pesto, which when coupled with any of these previously mentioned items, just rocks my world. This is a great summer dish because it's light, and basil is beautiful in the summertime!
This is not only an incredibly easy dish to make but the possibilities with what you can do with it are endless:
-       Mix it in with pasta and some fresh grape tomatoes and make a cold antipasti dish
-       Spread it on pizza dough with some fresh grated mozzarella and parmesan and you have an artisan pizza
-       Drizzle it over sliced tomato and fresh sliced mozzarella and you have a bumped up Caprese Salad
-       Spread it on a slice of baguette and just enjoy it's flavors alone
I could keep going, but basically this pesto can be used in most of your favorite Italian dishes and adds a great pop of flavor and color!
This is not only vegetarian and gluten free, but since I used almonds, it's high in protein as well.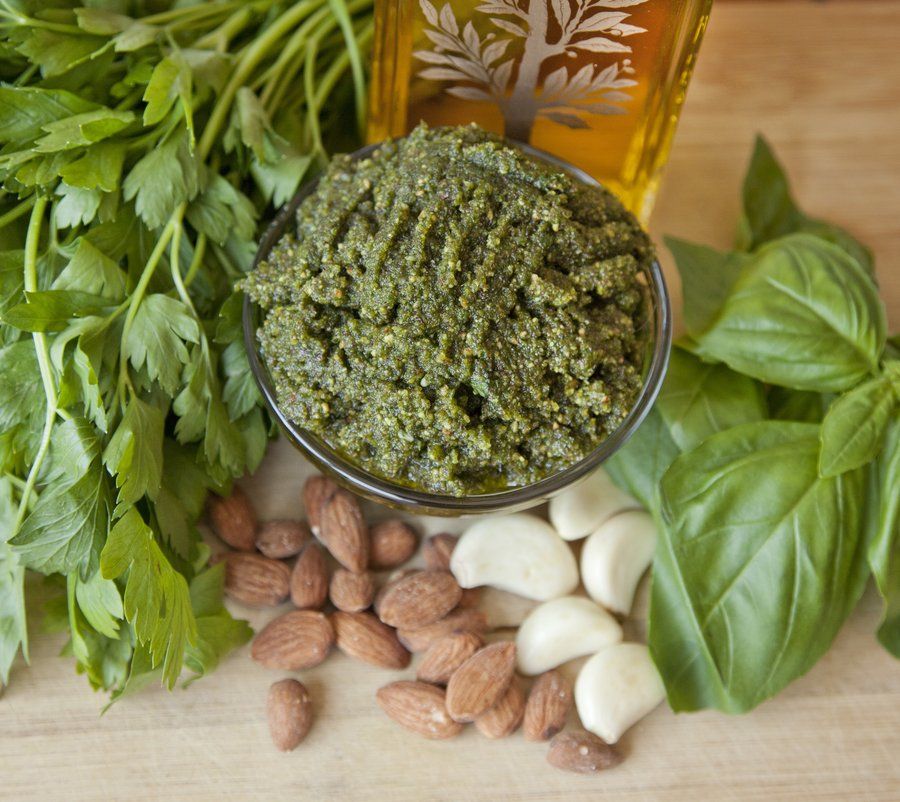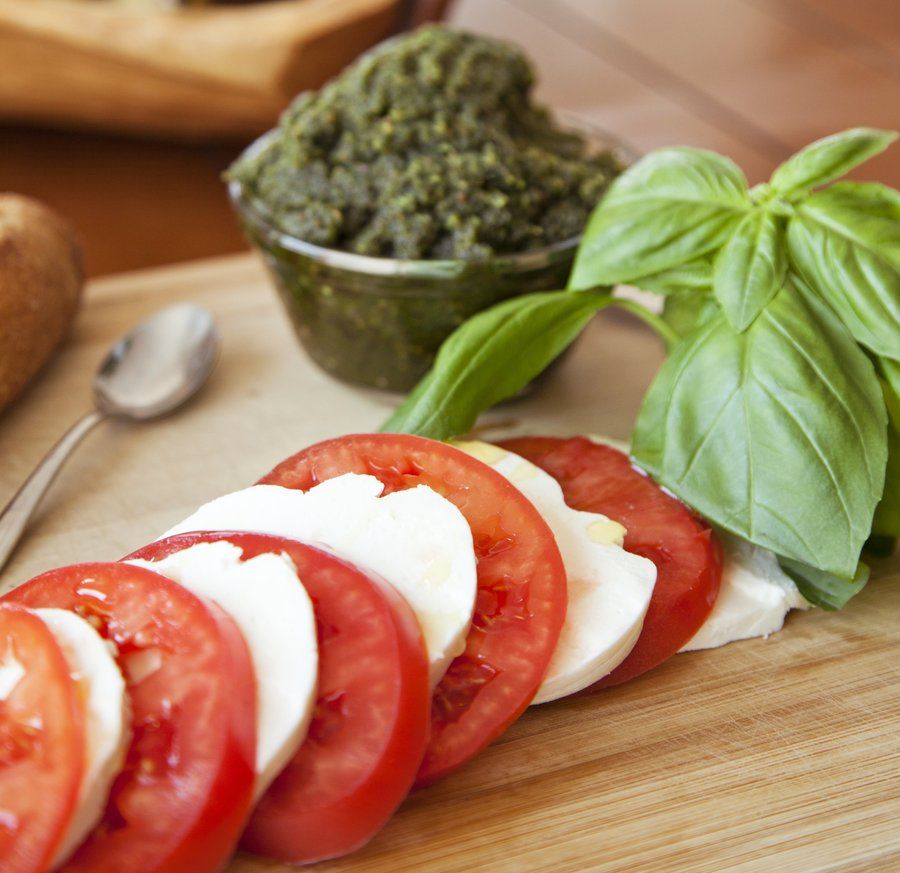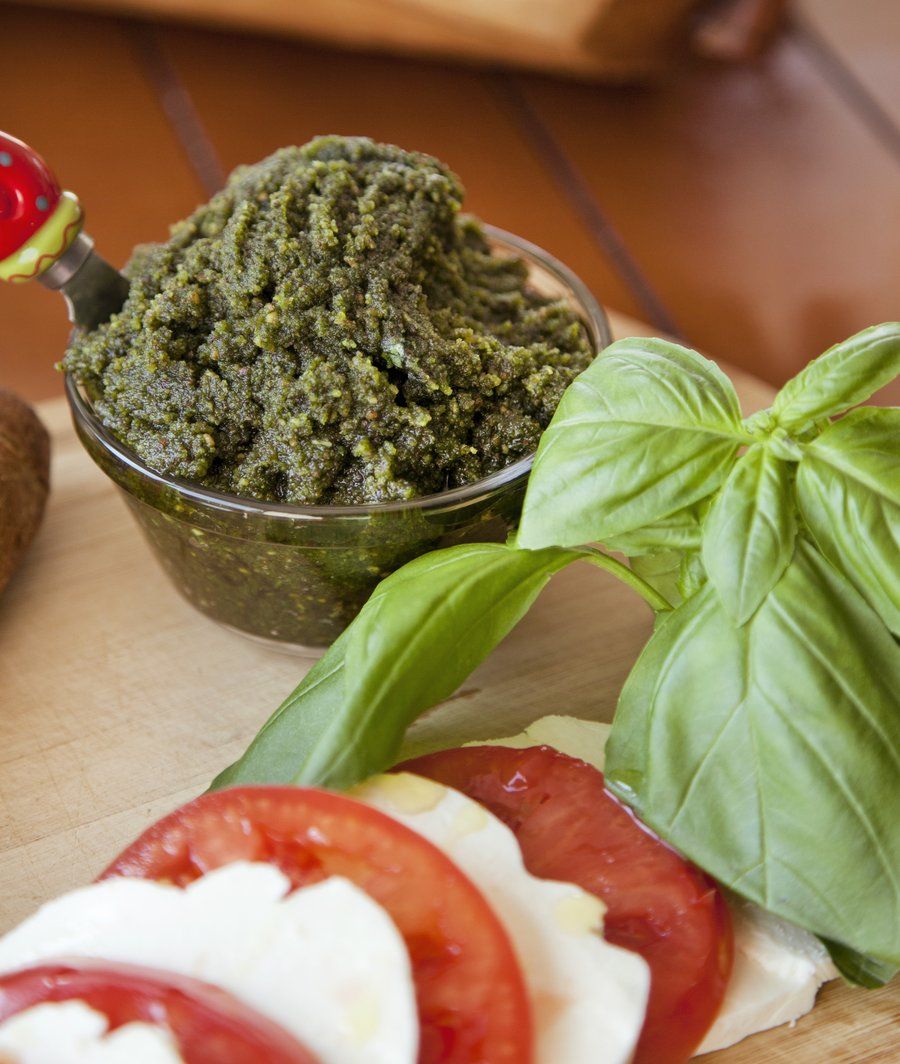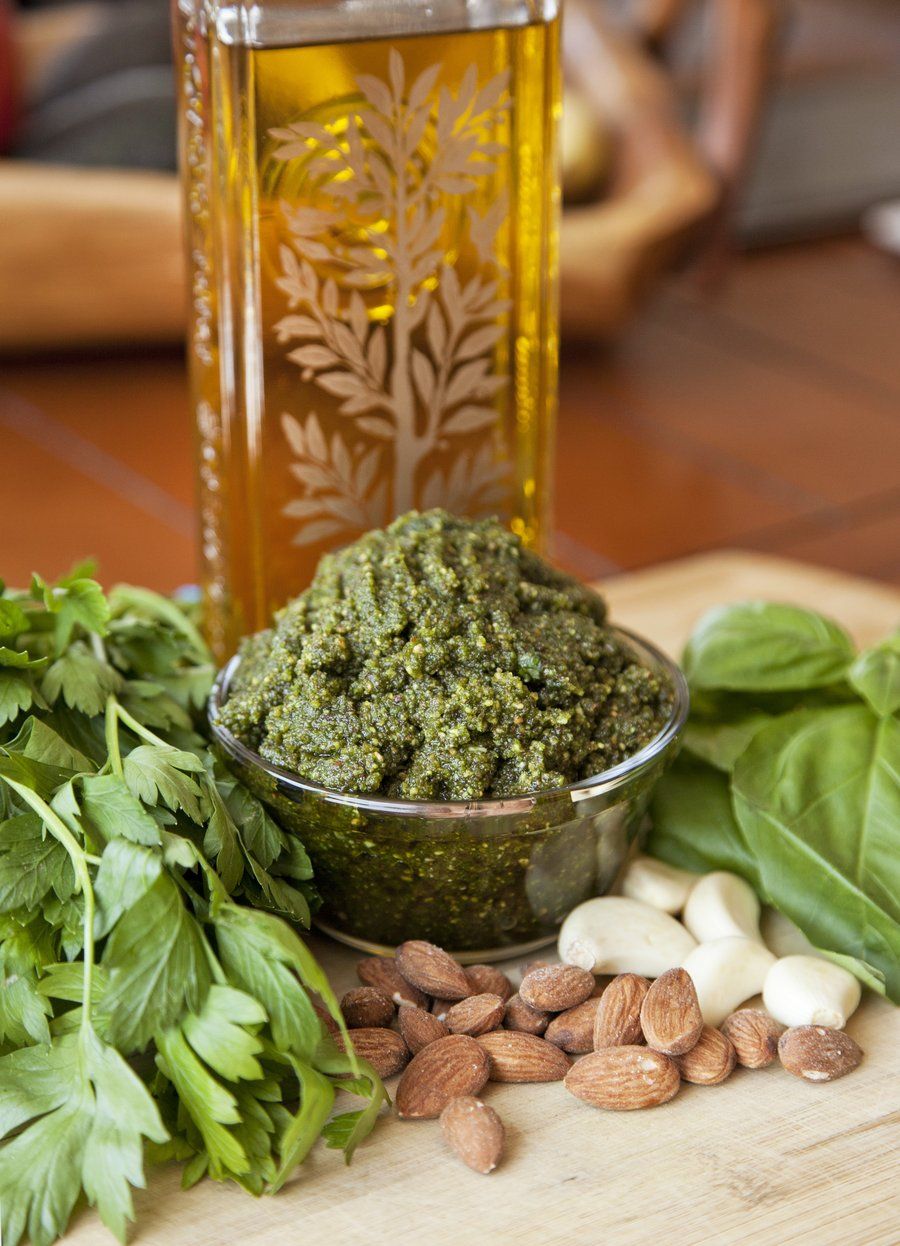 I ate my pesto spread on a fresh Italian Baguette, with sliced Beefsteak tomato and Fresh Salted Mozzarella! So tasty!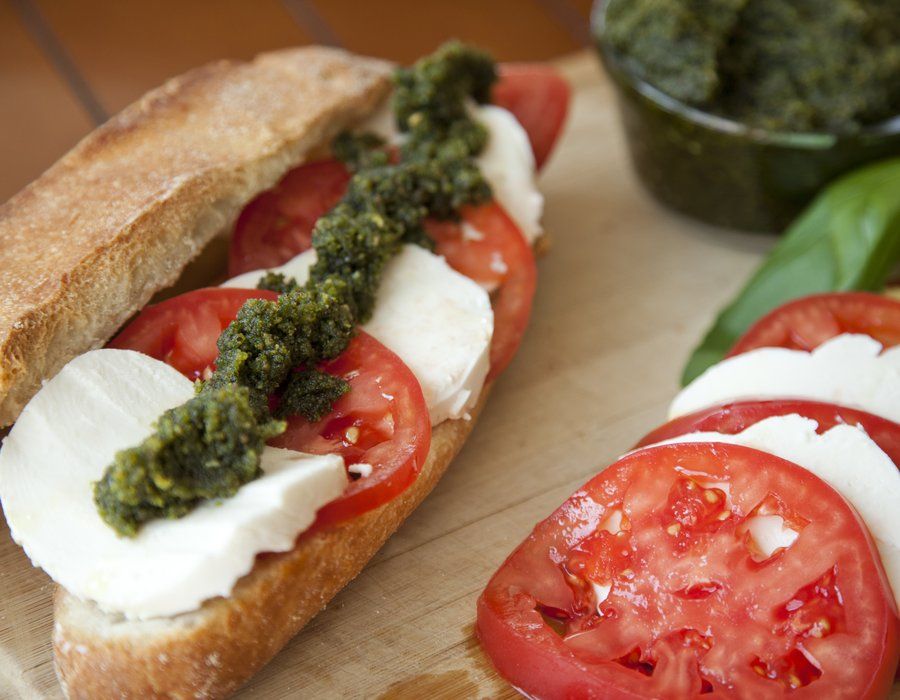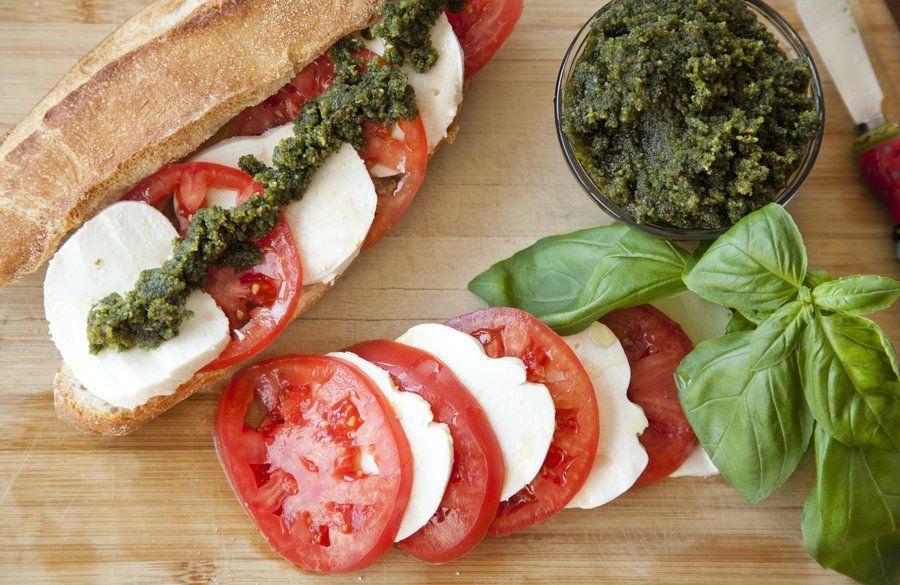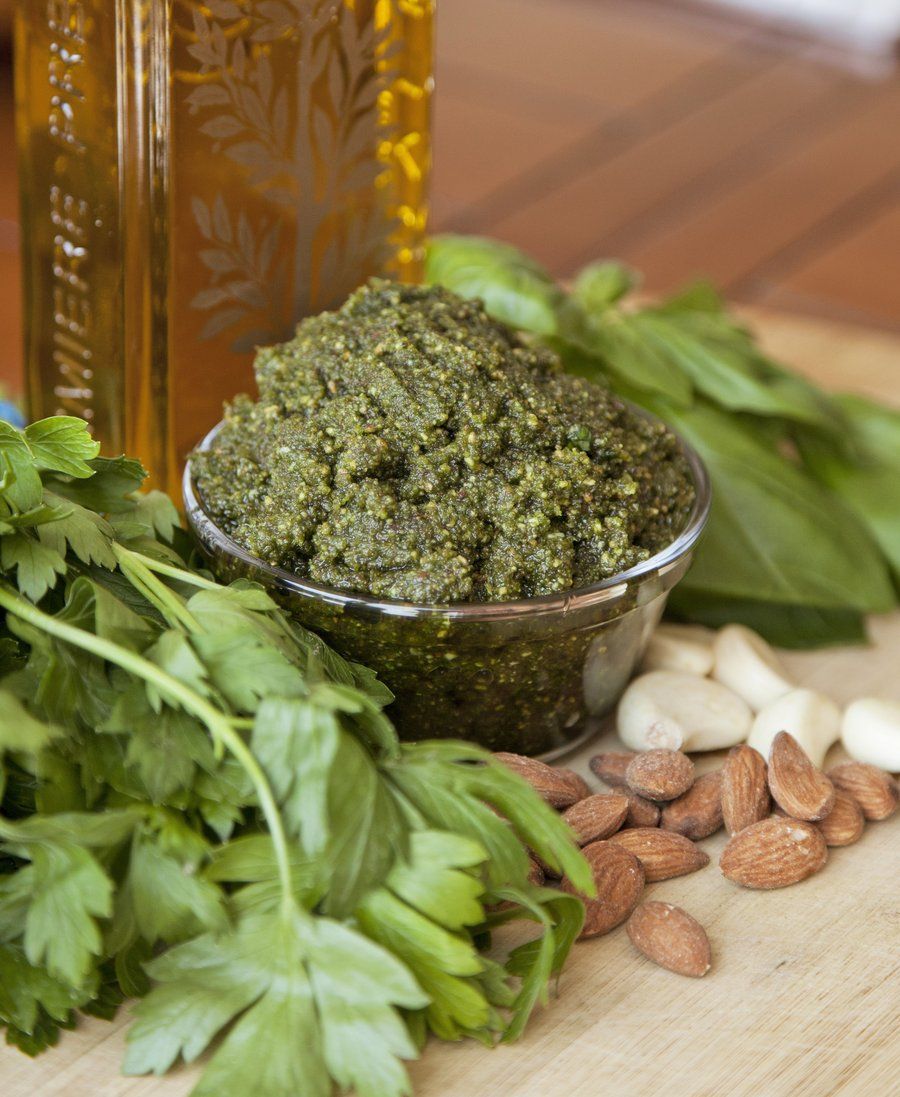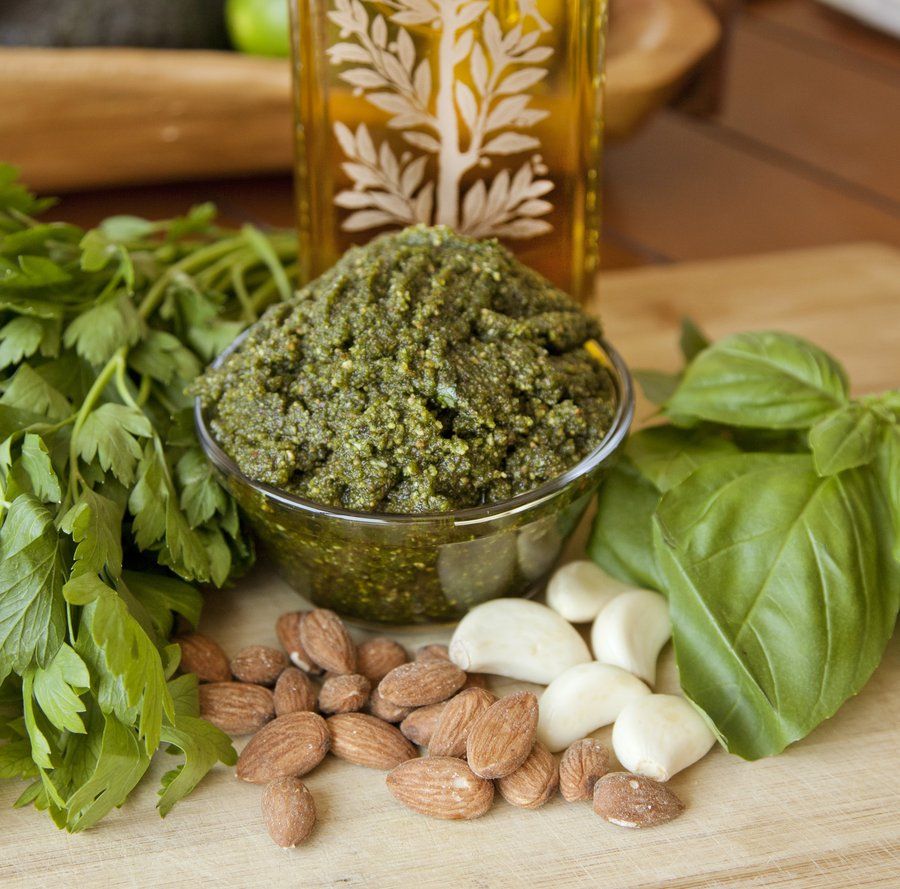 Basil Pesto
Prep Time
---
10 Minutes

Total Time
---
10 Minutes

Yield
---
Makes 1.5 cups

Ingredients
1 Ounce Basil (leaves only)
1 Handful Parsley (leaves and small stems only)
1 Cup Almonds (roasted and unsalted)
3 Garlic Cloves
1 Teaspoon Salt
1/4 Teaspoon Black Pepper
1/2 Cup + 1 Tablespoon Canola Oil (or any other non-flavored oil)
---
Directions
Combine all ingredients except for the oil in a food processor fitted with a metal blade. Start to process the contents and slowly pour in your oil as the machine is running.
If you like your pesto with more liquid, add more oil as you see fit.