I will fully admit that I would prefer eating 99% of vegetables to consuming a piece of fruit. I absolutely love my green veggies, and eat them regularly, but when it comes to fruit, I am severely lacking in my intake. However, in the summertime, in that short period where strawberries and blueberries are perfectly in season, I can get into the whole fruit scene.
My husband takes fresh berries with him to work everyday, and after buying an econo-sized package of blueberries, I decided to put them to world in a different form (for some reason, I have a hard time just eating whole blueberries alone). I am all about cooking with blueberries like you can see here and here – but something I make for my kid clients all the time are fresh smoothies, so that's what I decided to go with today.
This smoothie is great in so many ways:
1.     It's healthy (duh)
2.     There are no processed sugars – to sweeten the smoothie I used Honey (you can also use agave, just use less because it is sweeter than honey)
3.     There are 8 grams of protein per 1 cup of Whole Milk
4.     It's filling AND refreshing
There are also many ways to change up this smoothie depending on what you may want to put in your body:
1.     For extra fiber, add a handful of spinach leafs (this is also a great way to hide veggies from kids – since the smoothie will maintain it's beautiful color and mask any taste of greenery). Hashtag sneaky. You can also add in Chia Seeds as well!
2.     Allergic to Dairy? Use Almond Milk, Rice Milk, or whatever your milk substitute of choice is.
3.     Want more protein? Sprinkle in a little protein powder, or add 3 Tablespoons of Quick Cooking Oats into the blender.
4.     Can't find nice strawberries? Raspberries are another great substitute.
5.     Can't find any nice FRESH berries? Use frozen!
As a side note, since the smoothie contains banana, after about 24 hours, the banana will oxidize and change the color of your smoothie from a pretty purple to a more murky purple – the smoothie is still good to drink, just isn't as pretty!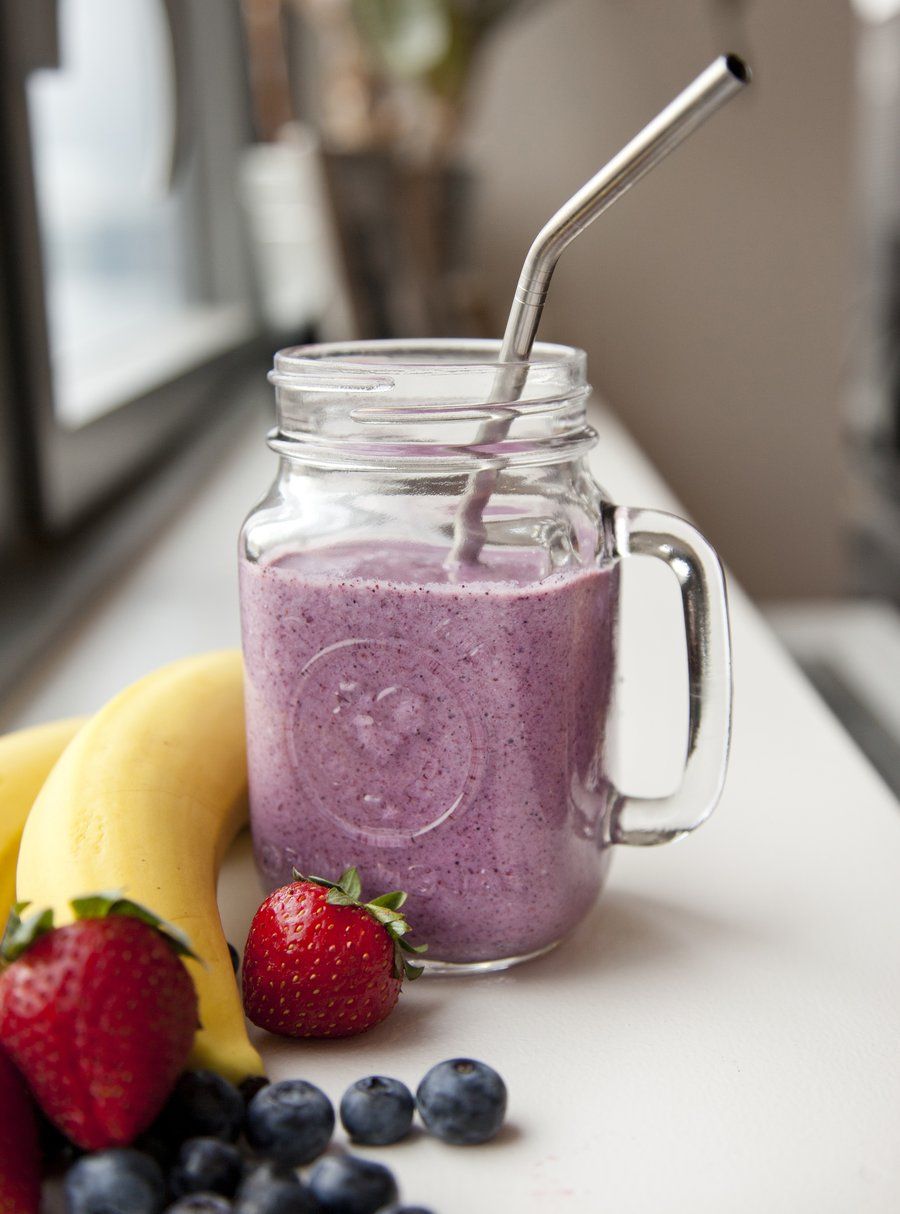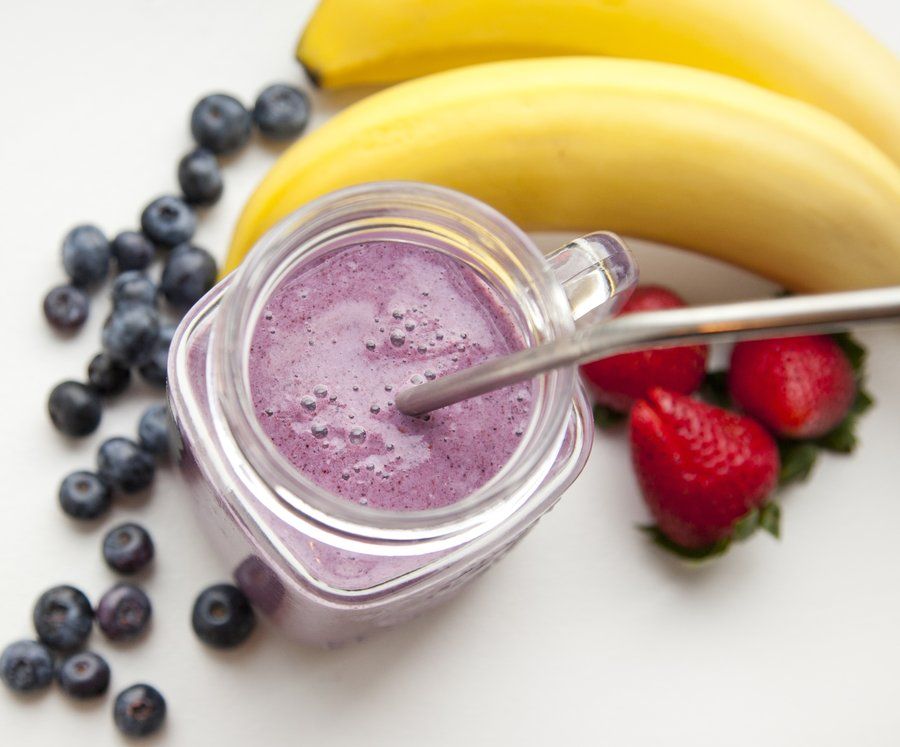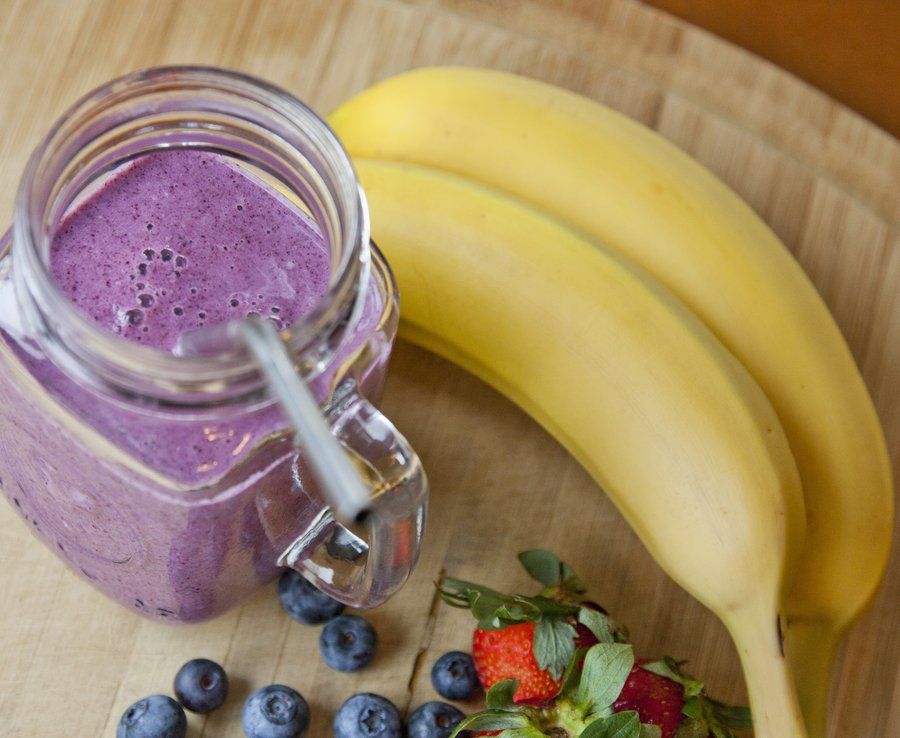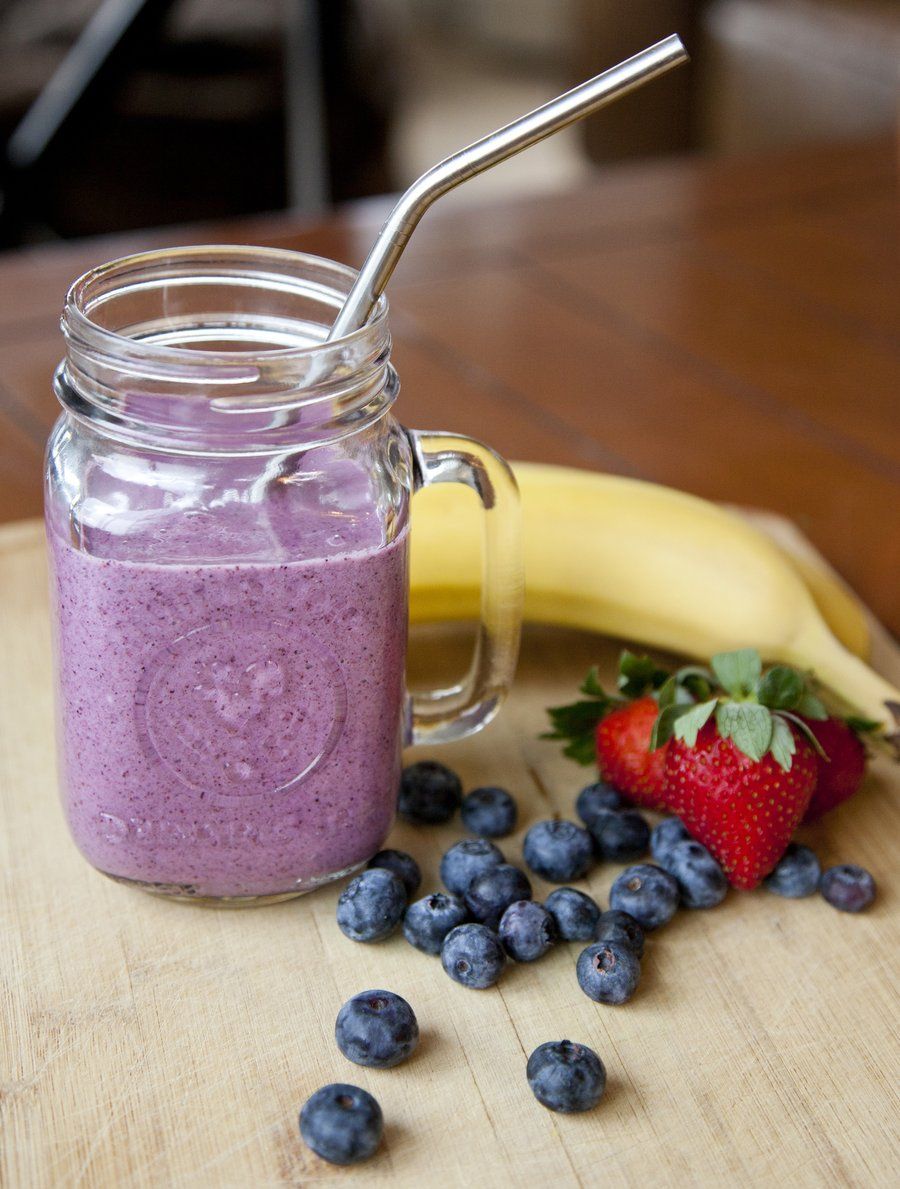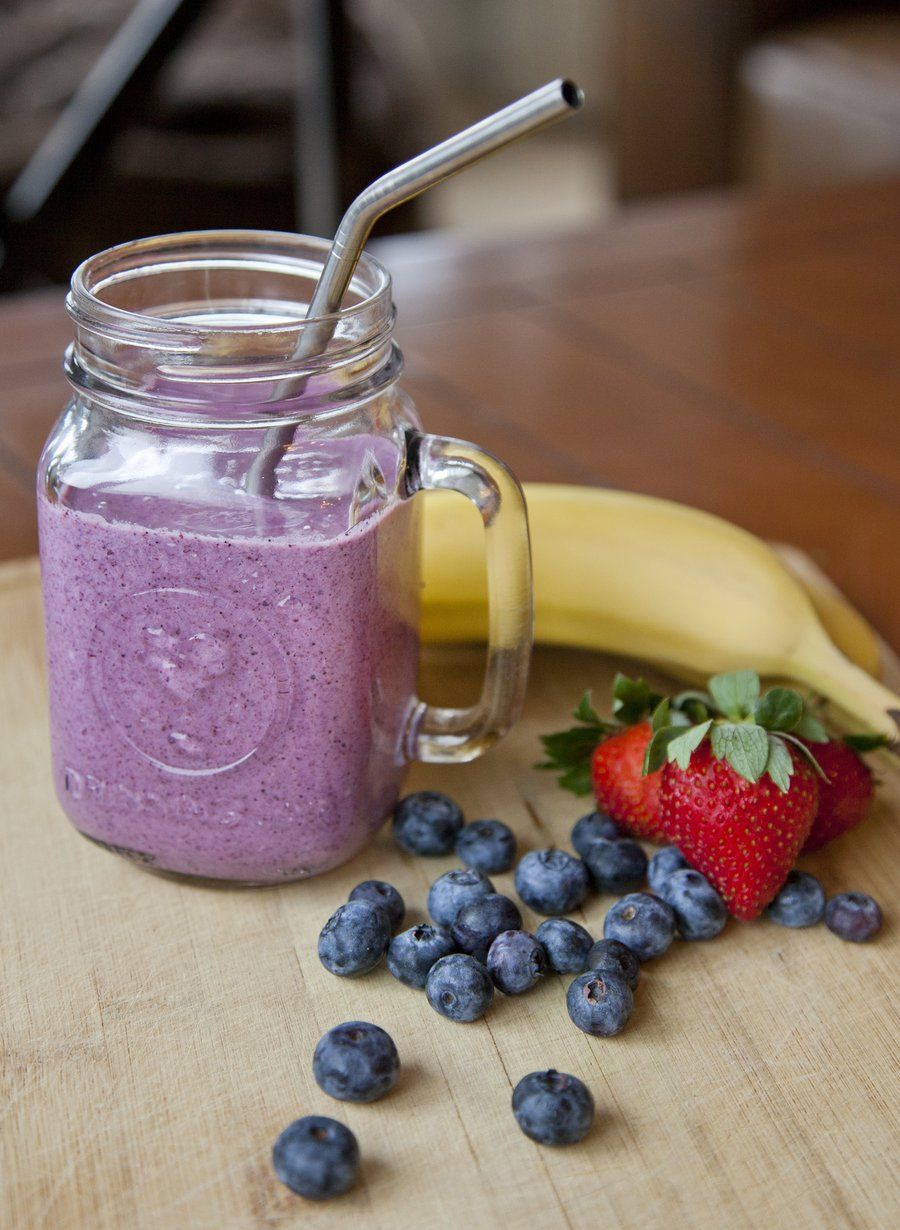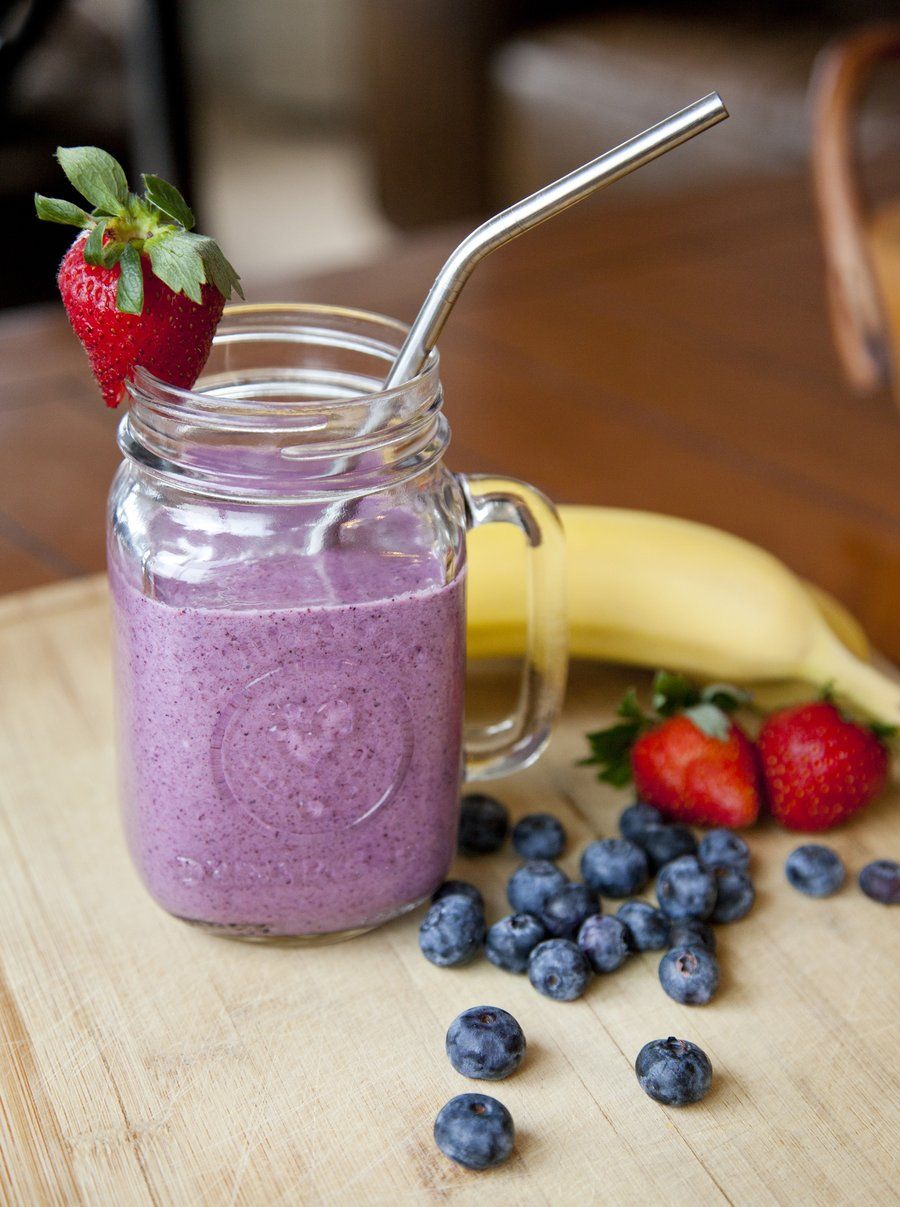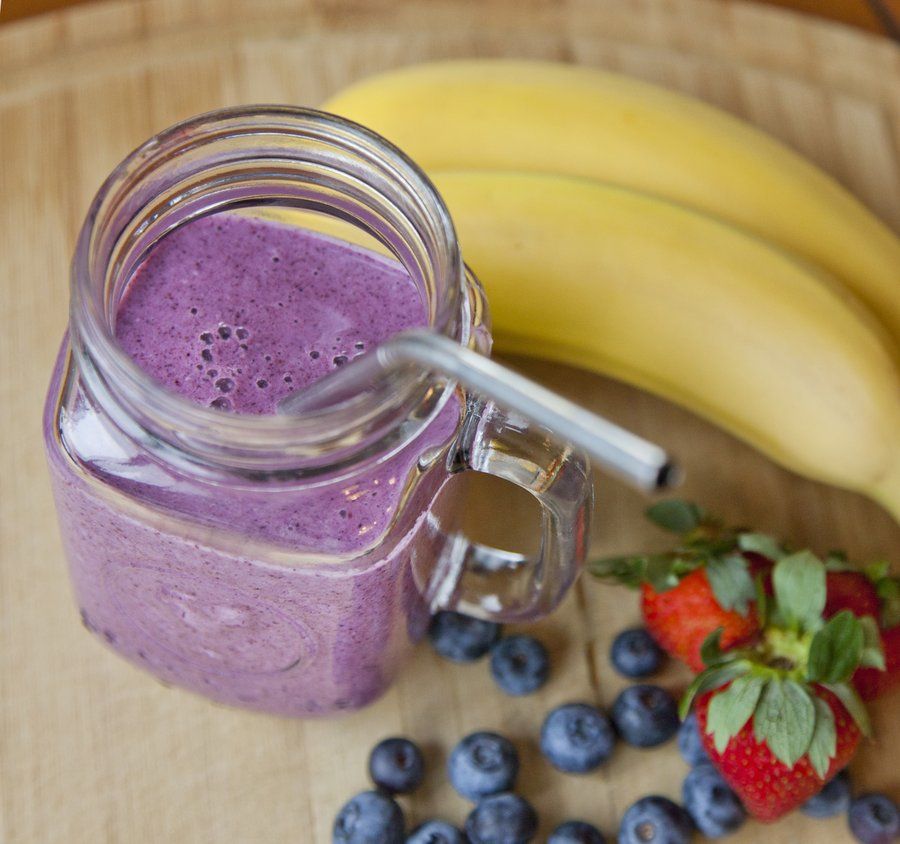 Banana & Berry Smoothie
Prep Time
---
5 Minutes

Total Time
---
5 Minutes

Yield
---
Makes 3 cups

Ingredients
1 Banana
1 Cup Blueberries
1 Cup Strawberries (leaf removed)
1 Cup Whole Milk
1 Teaspoon Honey
3 tsps Unsweetened Coconut Flakes
1 Cup Ice
---
Directions
Place all ingredients in a blender and process for 1 minute. Keep refrigerated - best if consumed the same day.