My husband likes chips in every shape and form. I've done Beet Chips and Kale Chips and of course typical Potato Chips. So tonight, I decided to make Sweet Potato Chips to surprise him with.
These are so easy to make, they're healthy, and they're delicious! Try different spices on them like cumin, cinnamon, or rosemary!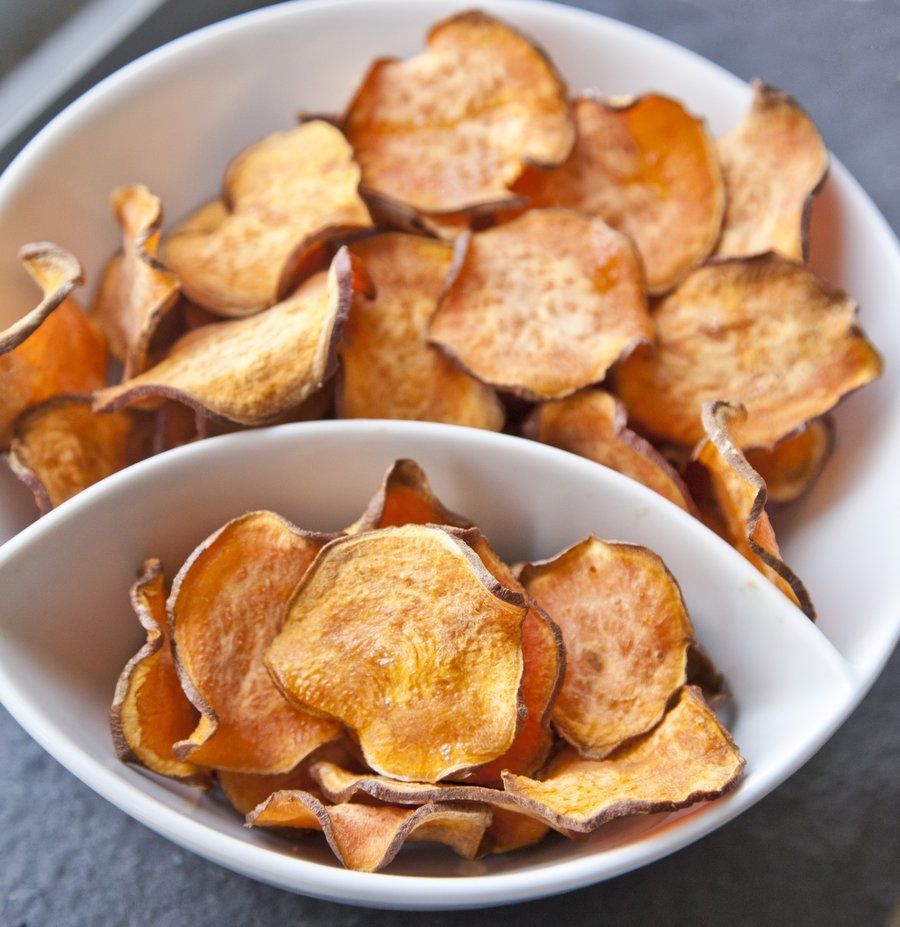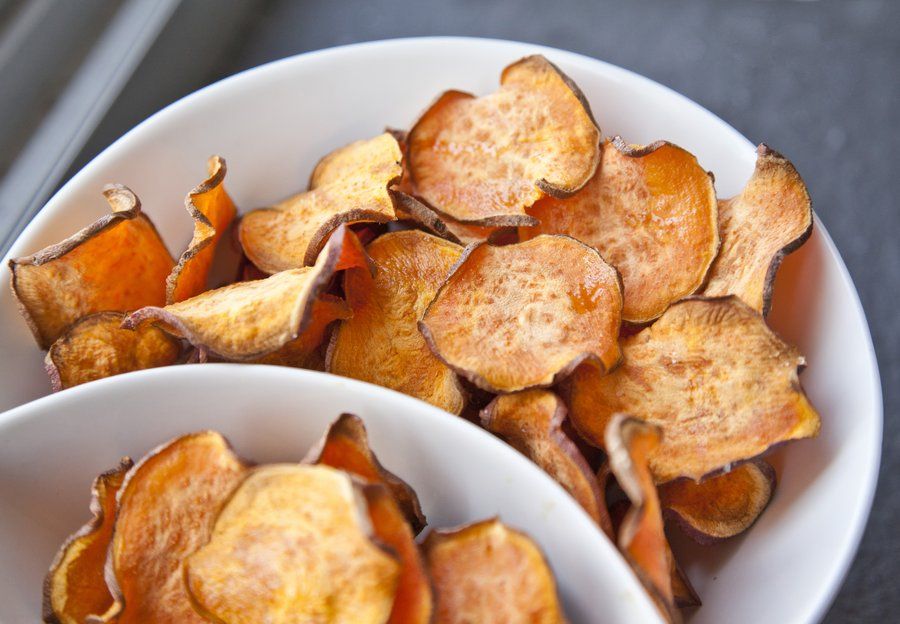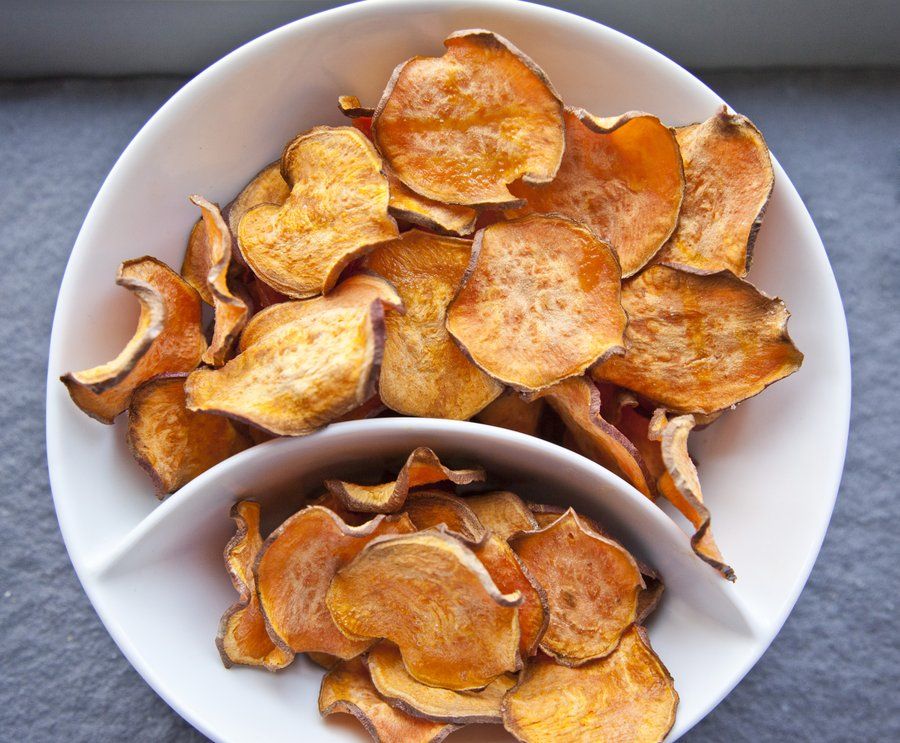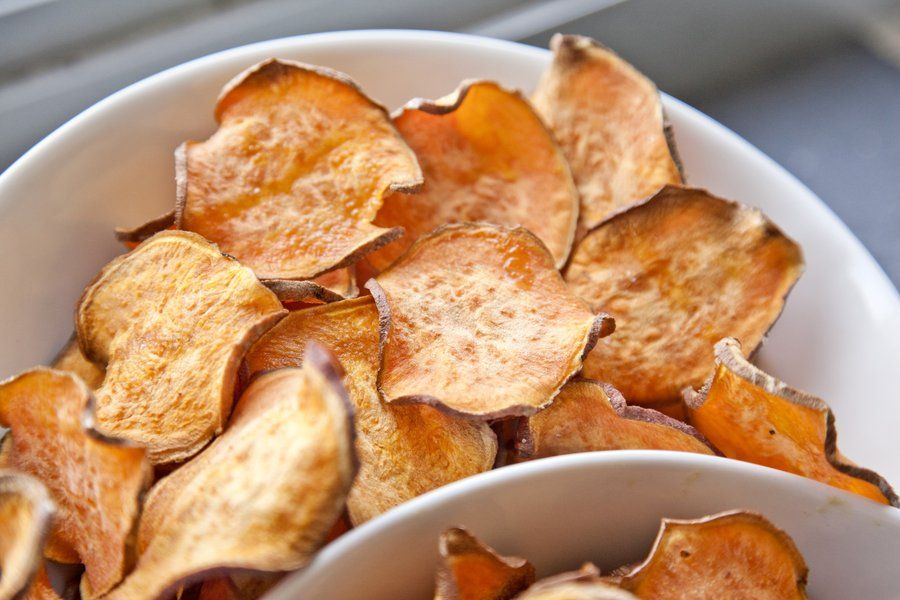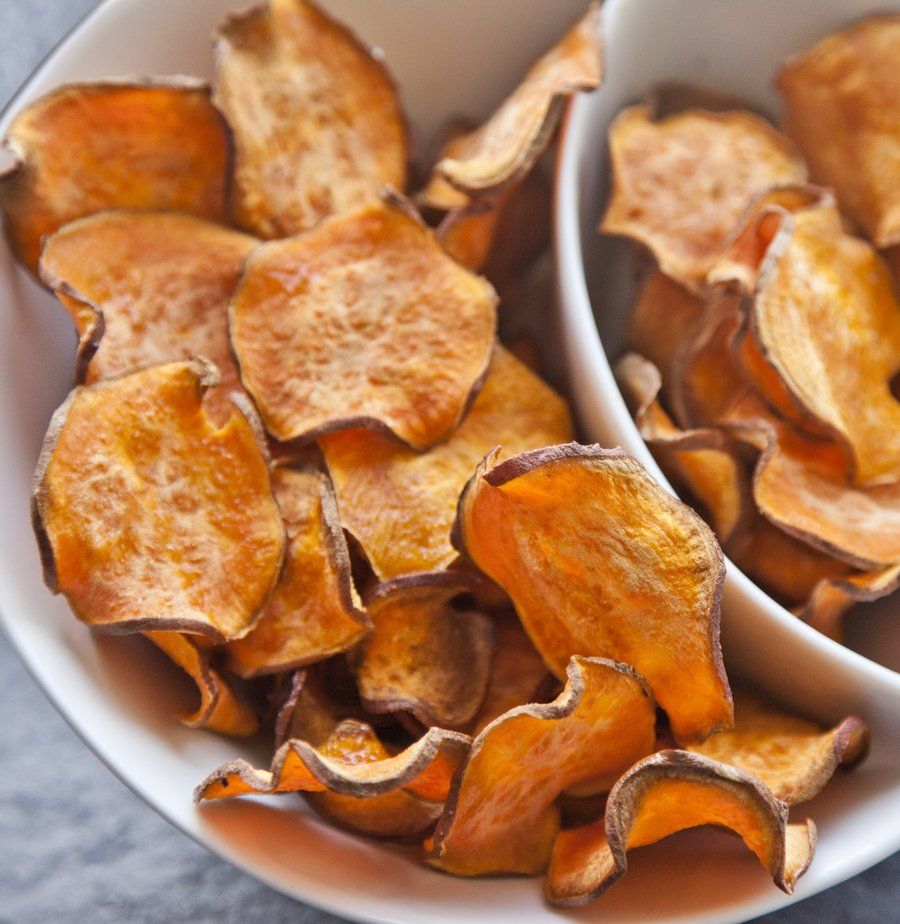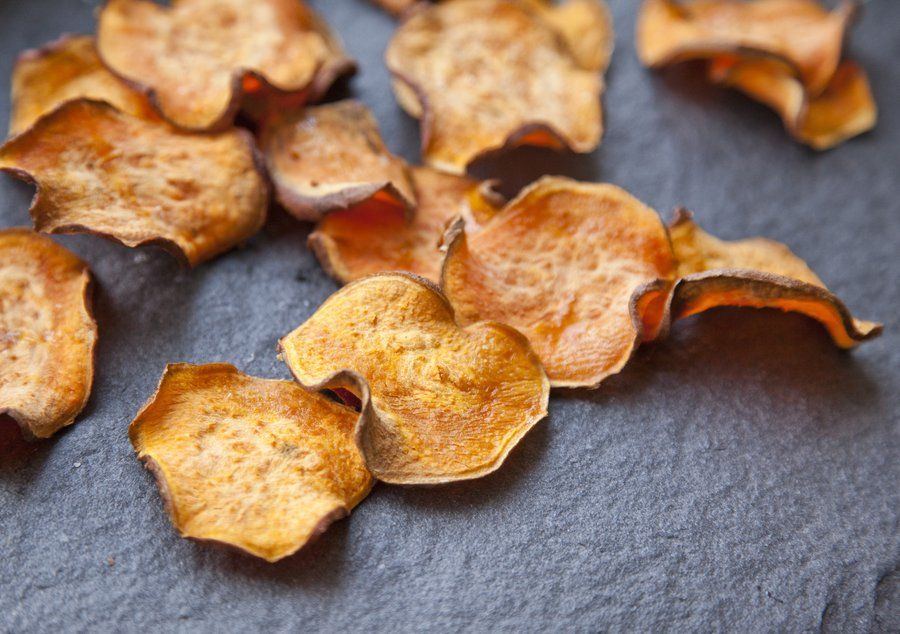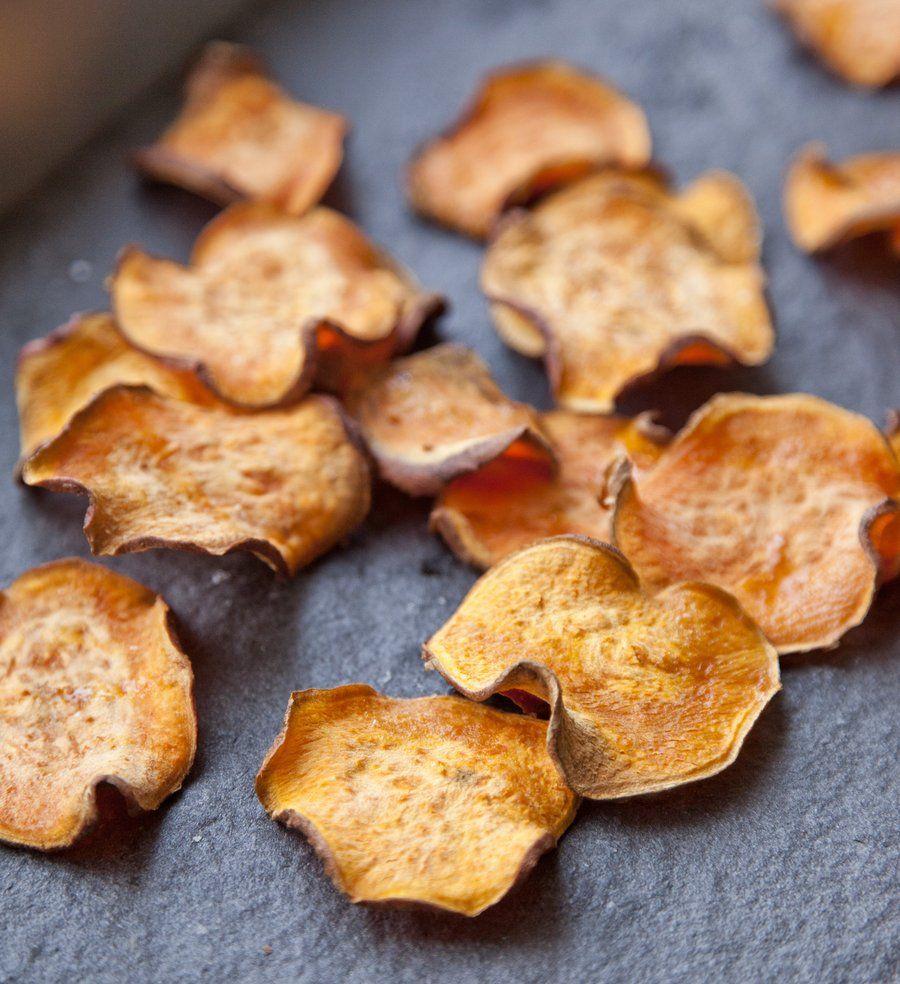 Sweet Potato Chips
Prep Time
---
10 Minutes

Cook Time
---
35 Minutes

Total Time
---
45 Minutes

Yield
---
Makes about 4 cups

Ingredients
2 Sweet Potatoes
Extra Virgin Olive Oil
9 Salt
---
Directions
Preheat your oven to 400 degrees. Using a mandolin, slice your sweet potatoes super thin (1/8").
On a baking sheet, lay a resting rack on top. Place your sweet potato chips in 1 even layer on top of the resting rack (you'll have to do 2 batches).
Sprinkle a little Olive Oil on top of the chips, and season with salt. Bake for 25 minutes, flip over the chips and then bake another 10 minutes. Allow to cool before serving.