Happy New Year Urban Cookery readers! Like most people, I am entering the New Year with some resolutions…I have a few personal ones like trying to be less OCD (no one hold your breath) and a few professional ones like blogging more! I admit, in 2017 I was pretty lazy with the blog posts, but being a full time stay at home mom really doesn't lend itself to much free time…but I am done making excuses and ready to get back to the blog world… and with that, I am kicking off 2018 with a KILLER recipe.
Bacon, in my opinion, is one of the major food groups one should be eating every single day. I know the New Year for some is a time to start a new diet regiment, but I am from the school of the anti-diet. I would rather enjoy everything I eat and just go to the gym for that much longer to work off the pound of bacon I intend to eat that night….but hey, everyone's different and I hold no judgment against those who diet, in fact I admire their willpower.
I made this bacon jam this past Christmas Eve to accompany a pretty awesome meat and cheese board that I built as an appetizer for my guests. After Christmas, we had some bacon jam leftover and I started experimenting with it on various sandwiches, breakfast items, and more (recipes using bacon jam will be coming to the blog shortly!) and the overall consensus of the Bacon Jam was that it was a winner winner chicken dinner…it combines all the important flavor combo of sweet and salty (is there anything better?) and it's realllllly easy to make! It pairs great with cheese (a triple cream brie, goat (Bucheron), and an aged cheddar were my 3 favorites that it worked with), and it works well with cured meats as well!
NOTE:
**You have the option to leave the Bacon Jam the consistency that I did, or you can put it in a food processor to make it more of a puree -- totally up to your tastes and preferences!
Enjoy!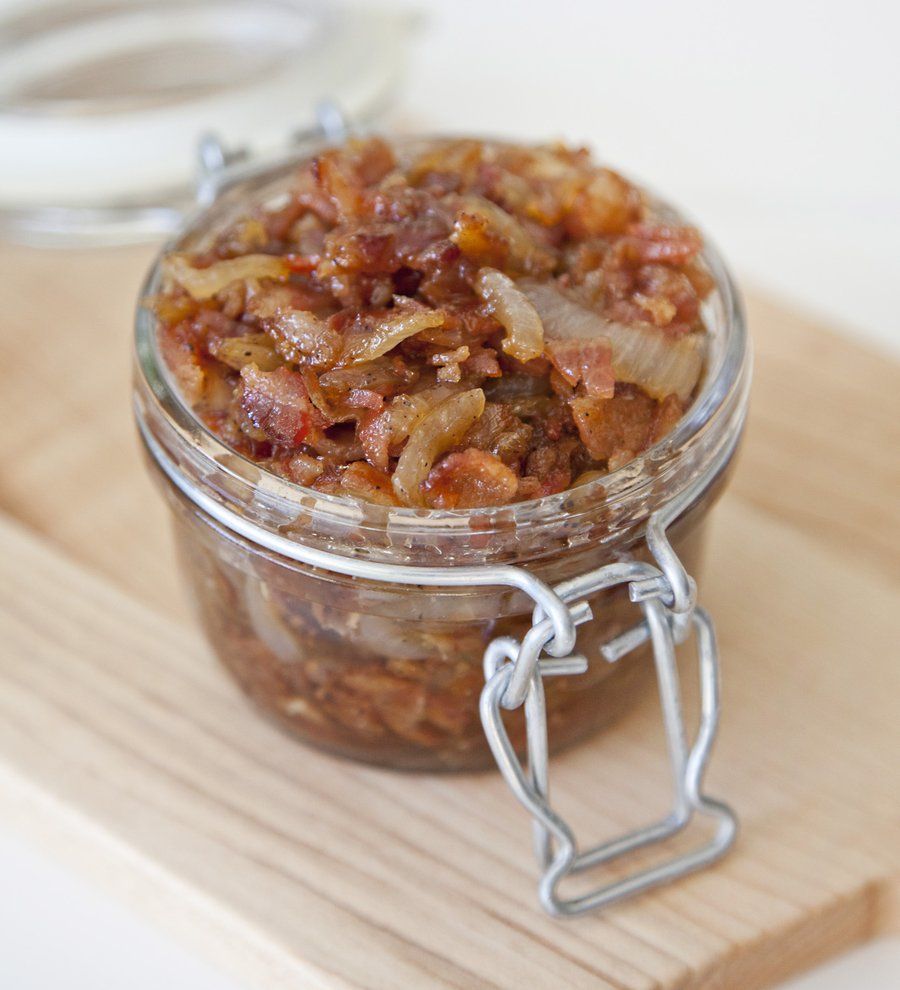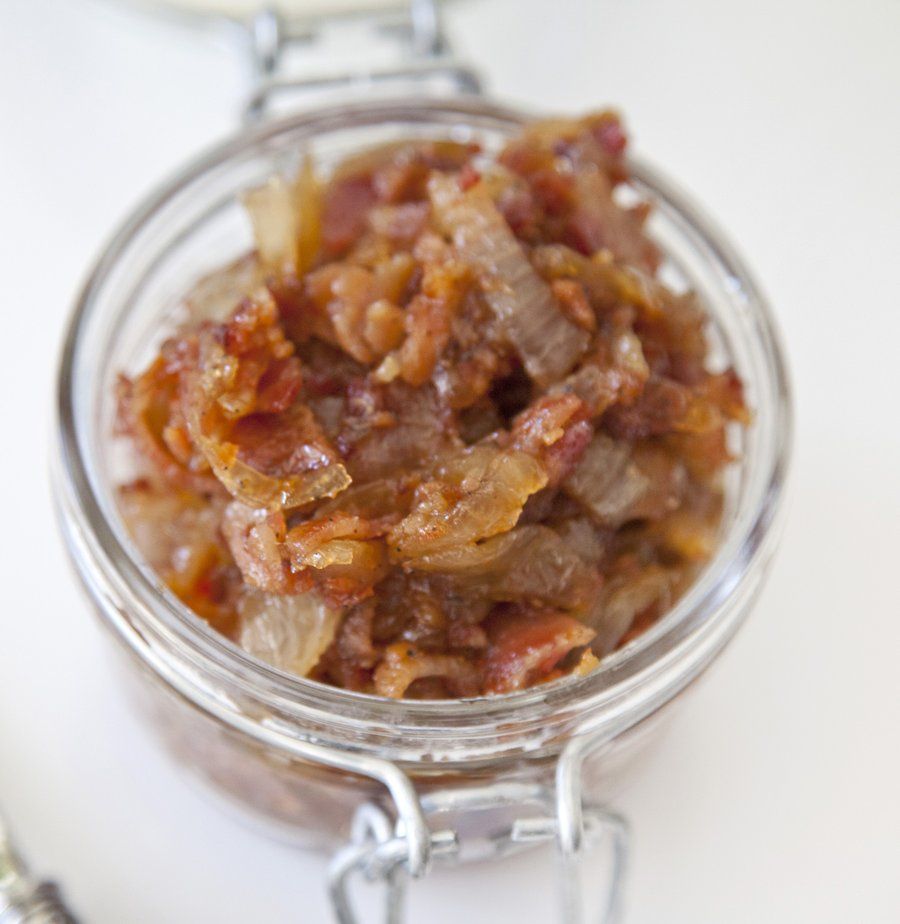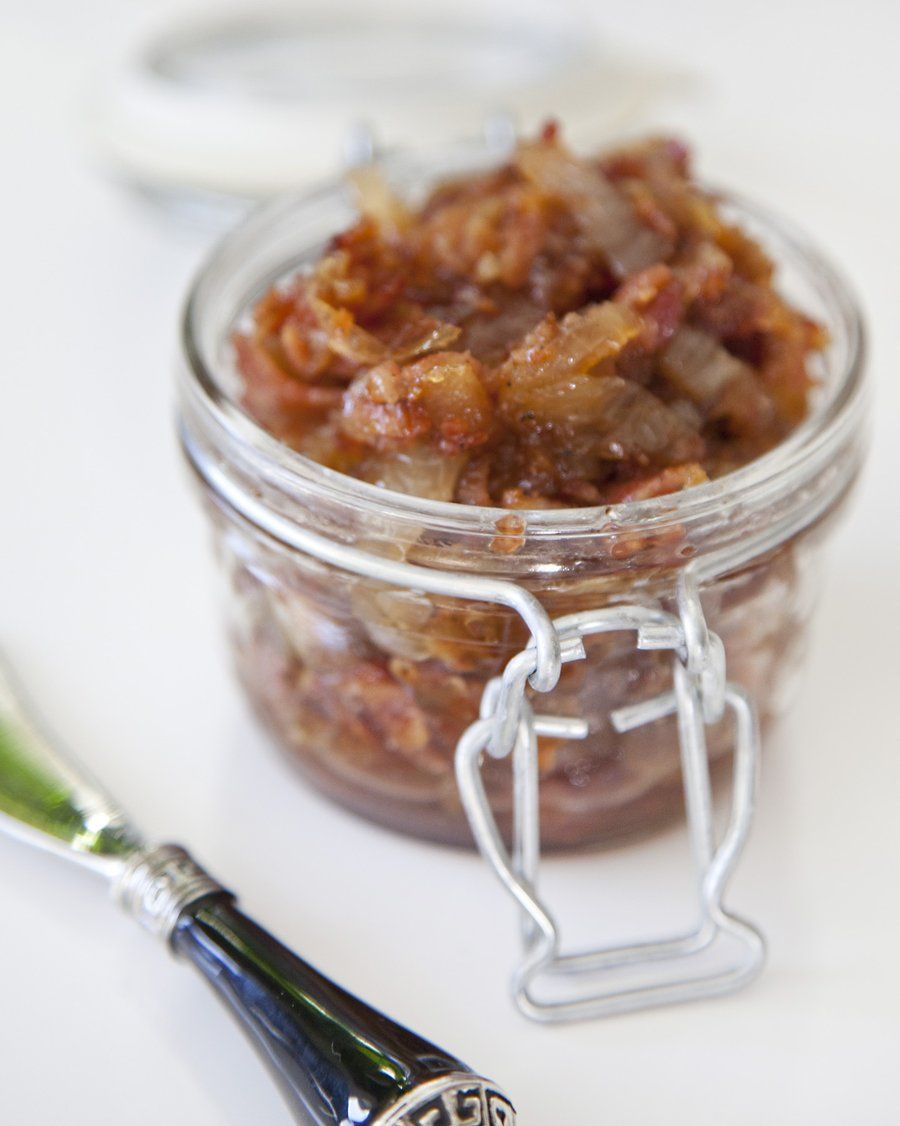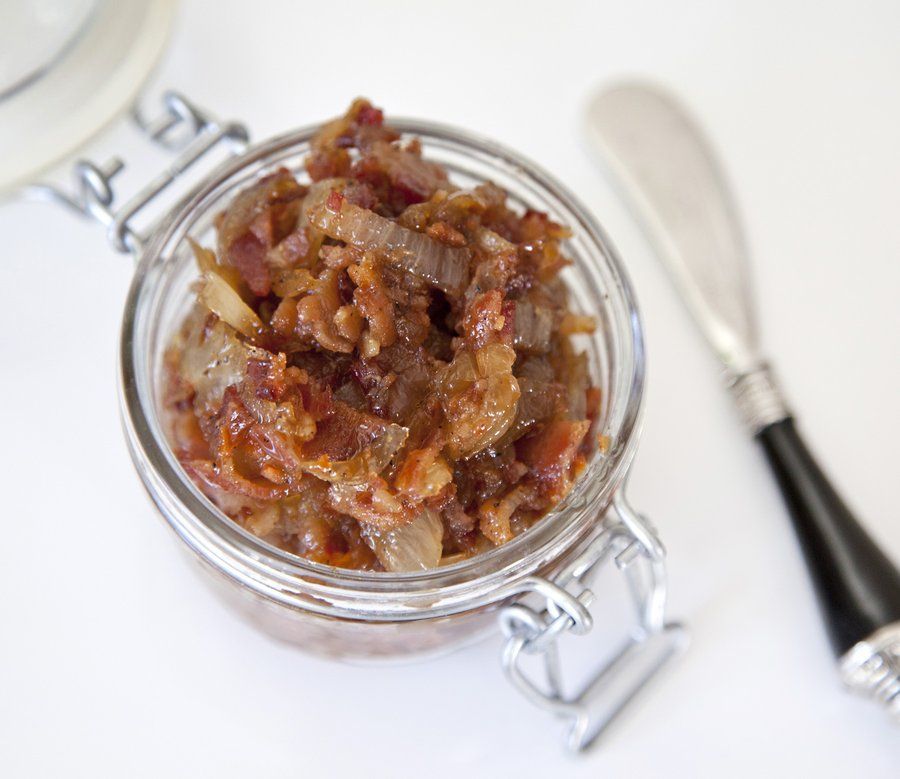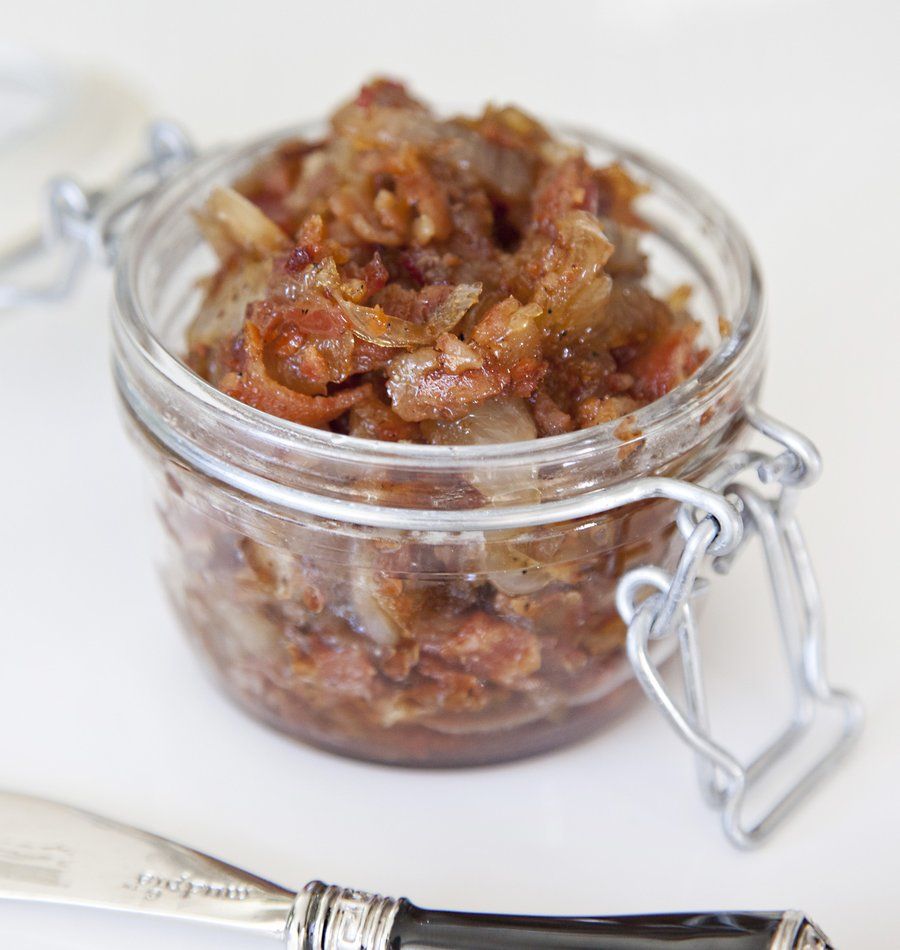 Bacon Jam
Prep Time
---
5 Minutes

Cook Time
---
1 Hour 15 Minutes

Total Time
---
1 Hour 20 Minutes

Yield
---
Makes 1.5 cups

Ingredients
1 Pound Bacon (don't use thick cut)
1 Onion (sliced thin)
1/4 Cup Apple Cider Vinegar (divided)
4 T Light Brown Sugar
1 Teaspoon Black Pepper
---
Directions
Preheat your oven to 375 degrees. Line a baking sheet with tin foil and lay your bacon out on the sheet tray in an even layer. Bake for 20-25 minutes, or until the bacon is crispy.
Remove bacon from the baking sheet and let drain on a plate lined with paper towels. (Once bacon is cooled and drained, mince your bacon into small bits and reserve.) Pour about 2 tablespoons of the bacon grease from the baking sheet into a medium sized saute pan.
Over a medium heat, add the sliced onion to the saute pan and cook over a low/medium flame for about 45 minutes (stirring frequently) until the onions are a golden brown color.
Turn up the heat a little under the saute pan and add half of your vinegar. Deglaze the pan with the vinegar and cook til most of the liquid is absorbed. At that point, add in the rest of your vinegar, your brown sugar and your pepper. Cook a few more minutes, stirring constantly until your mixture forms a glaze.
Add your minced bacon into the saute pan and stir to combine. Remove from heat. This can be served hot or room temperature and can stay in the fridge in an air tight container for a week.