While living in NYC, one of my husband and my favorite places to order in from was a Korean place called Bonchon Chicken. They made what we referred to as "Crack Chicken" which was basically twice-fried, dark meat, boneless, super crispy chicken in a Soy Garlic Sauce that was to die for. Crack Chicken got it's name because we would order enough chicken to feed a small army and demolish it bwtween the two fo us. I had tried many, many times over the years to imitate the taste of the sauce at Bonchon, but could never get it just right…either there was too much garlic, or it was too sweet….I played with various flavor combos but never perfected the Bonchon Sauce.
Fast forward a few years, we're now living in Princeton, New Jersey, miles away from any Bonchon and yet, we found the next best thing. My daughter's classmate's mom is from Korea, and at a play date we had recently, she made us her homemade Korean Fried Chicke. Thankfully, my husband was also present at the play date and as we both took a bite of this homemade Korean Fried Chicken, we looked at each other and knew we struck pseudo-Bonchon gold. Her was actually better than Bonchon because it was homemade and to me, that makes all food better than something you could get in a restaurant.
I of course got the low down on how the chicken was made, took photos of all the ingredients used, got the name of the local Korean market where I could pick up said ingredients, and hoped that I could replicate this incredible dish.
The only problem with this idea was that I didn't see the actual dish being made by my new Korean Chicken Guru, and instead, I was just given a list of ingredients, sans proportions, and was sent on my merry way. In retrospect, I need one on one lessons from this new friend of mine, but until then, I came up with an AWESOME recipe that I am super excited to share with you.
My sauce came out pretty amazing…. It was the right balance of sweet, salty, and spice (very mild in spice). It also came out beautifully glossy and thick, and stuck to the twice fried chicken like they were made for each other….speaking of twice frying…
The real trick to authentic Korean Fried Chicken is twice frying the chicken. This ensures crispy goodness…. and that is really 50% of the Korean Chicken awesomeness (the sauce being the other half). Twice frying means you fry the chicken once at 300 degrees for about 4 minutes, you then remove the chicken from the oil and fry it again at 350 degrees for another 4-5 minutes (where as with normal deep frying you only fry once at about 360-370 degrees until it's cooked through).
So let's get this chicken party started…..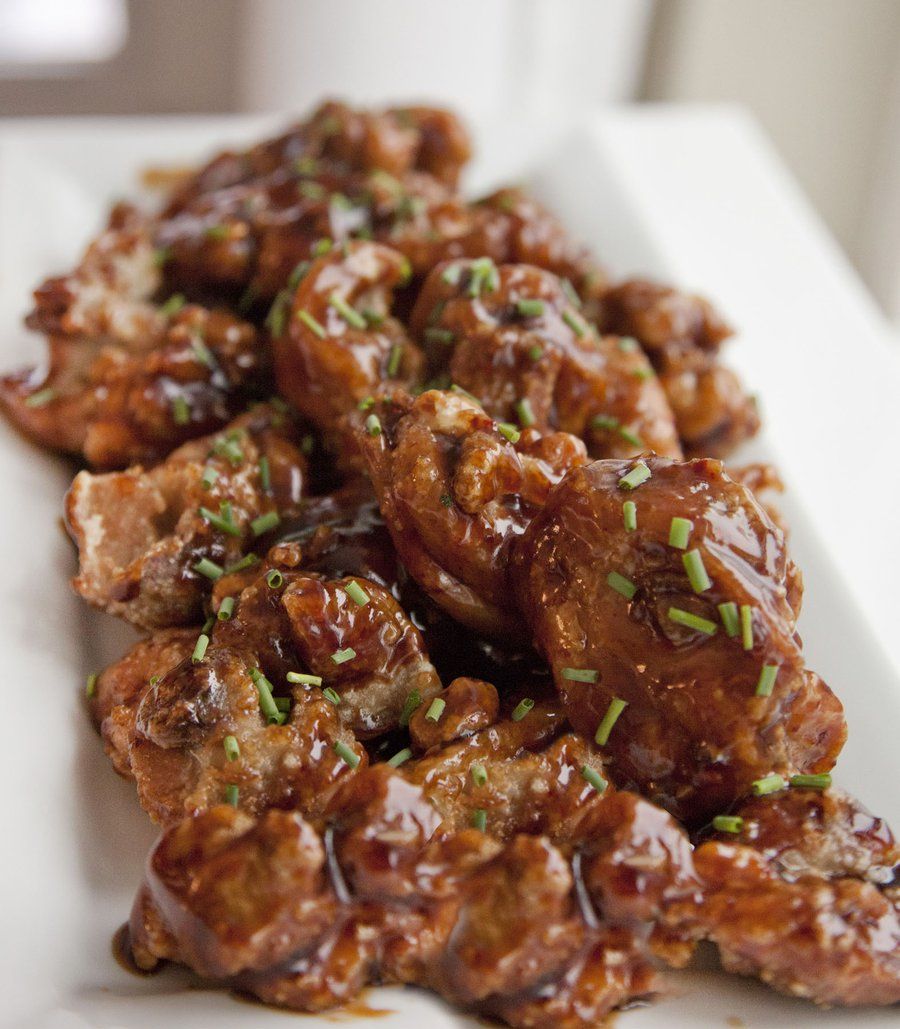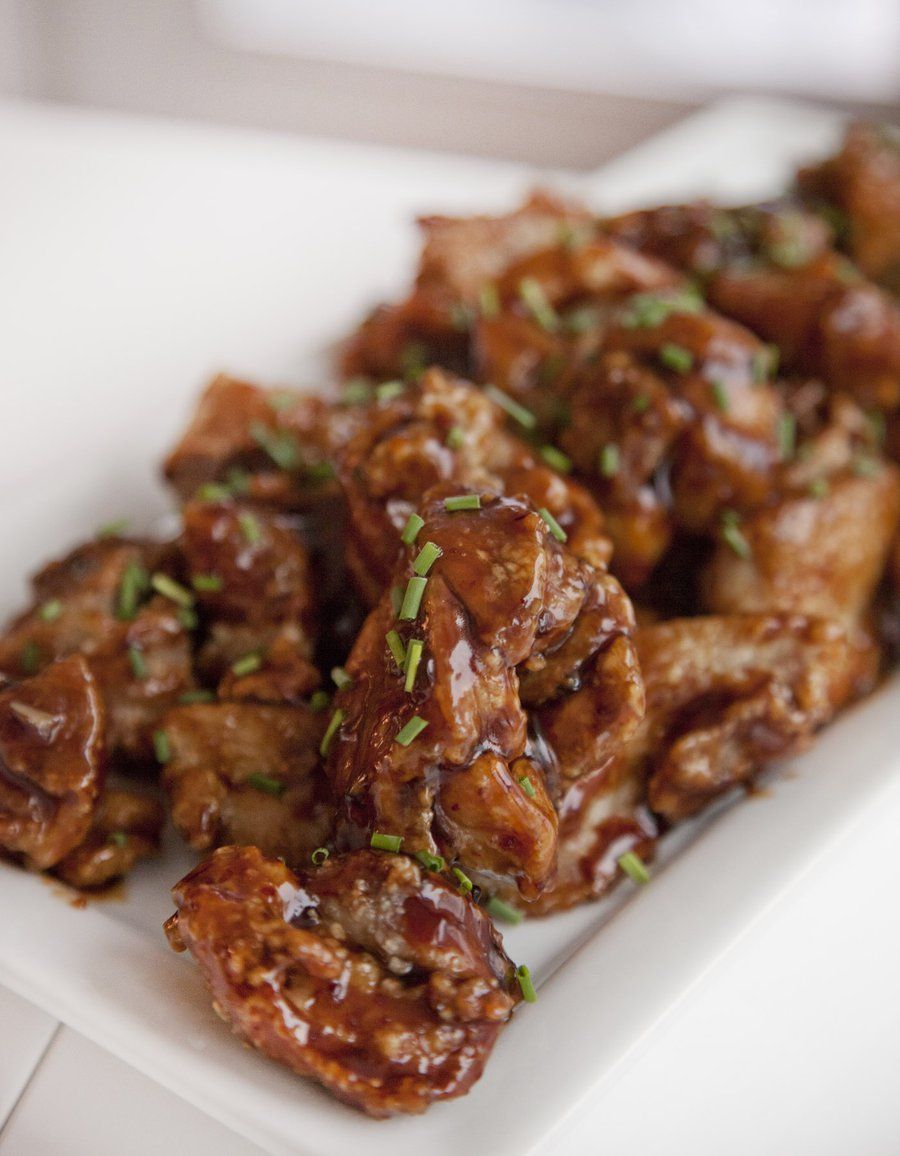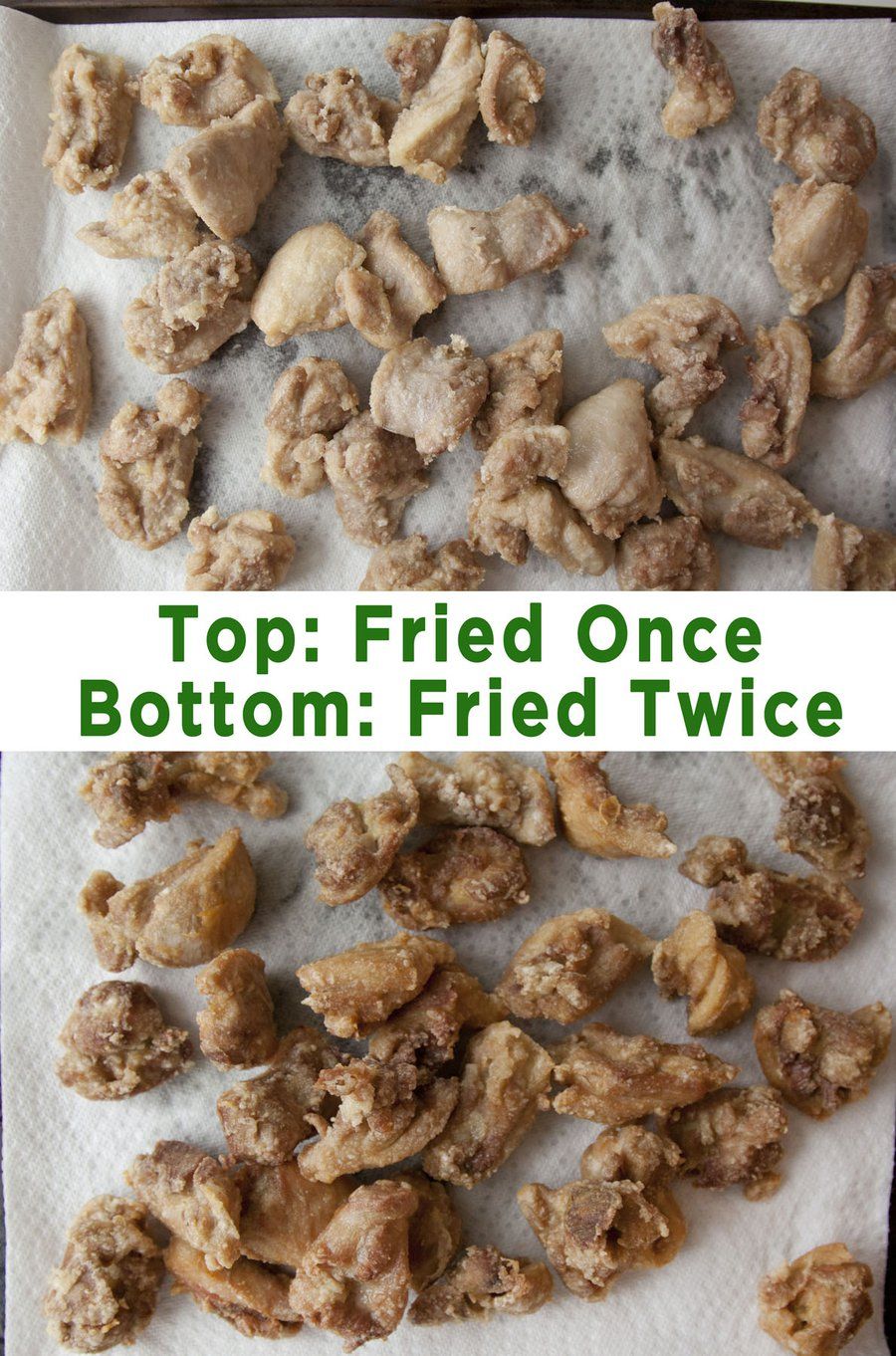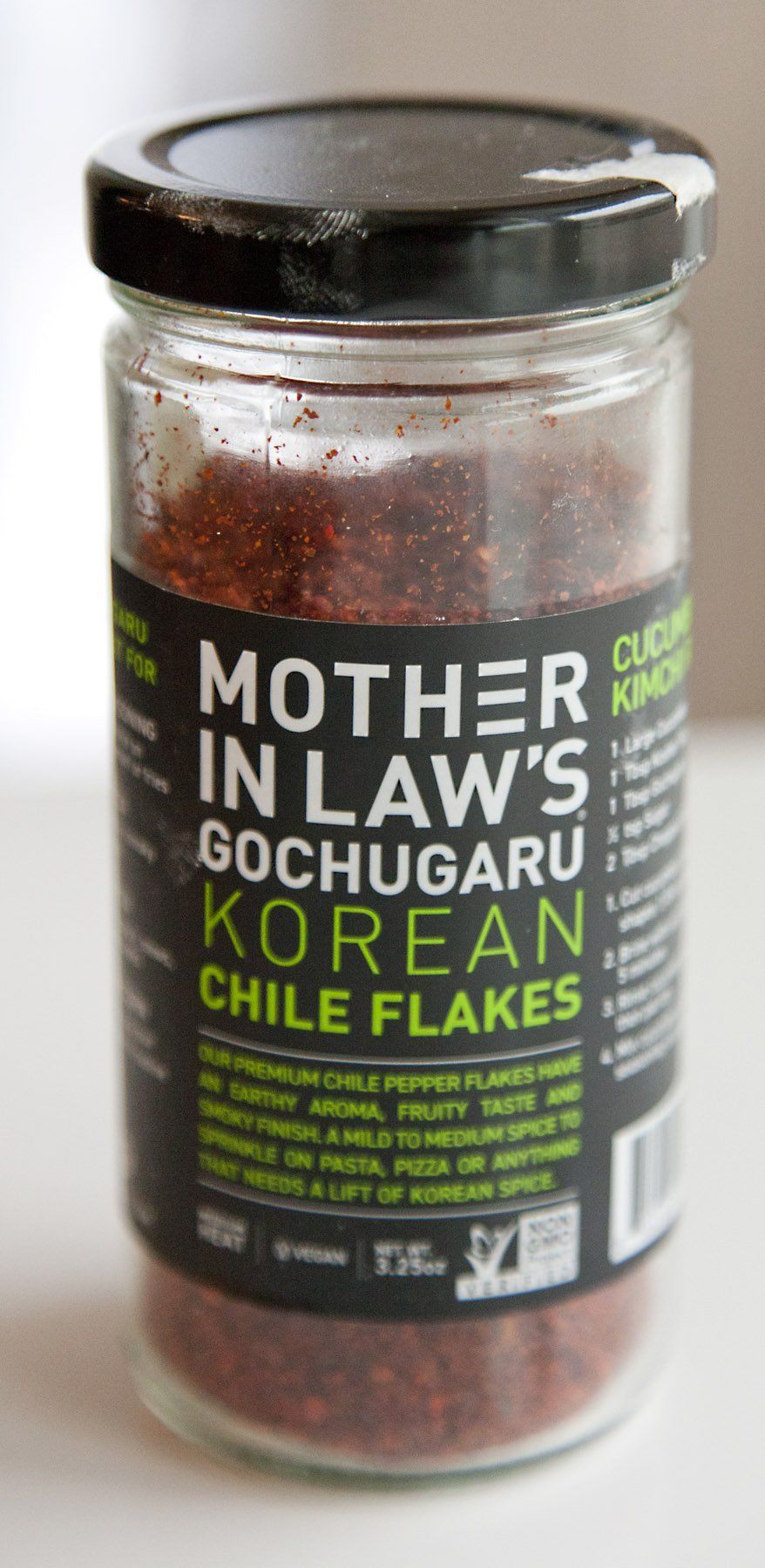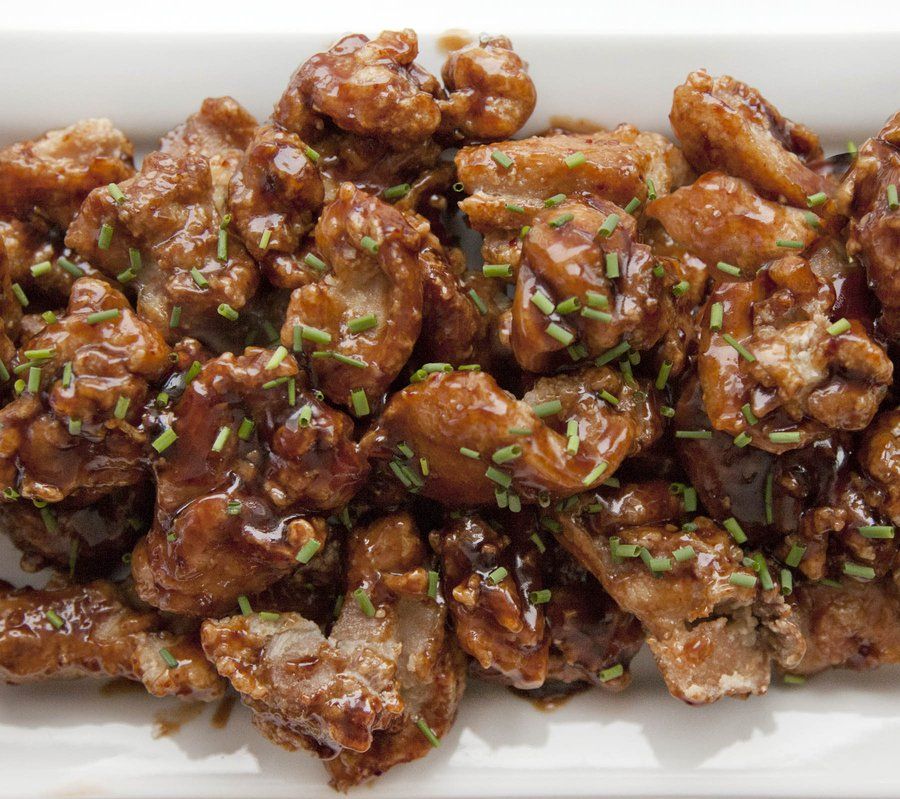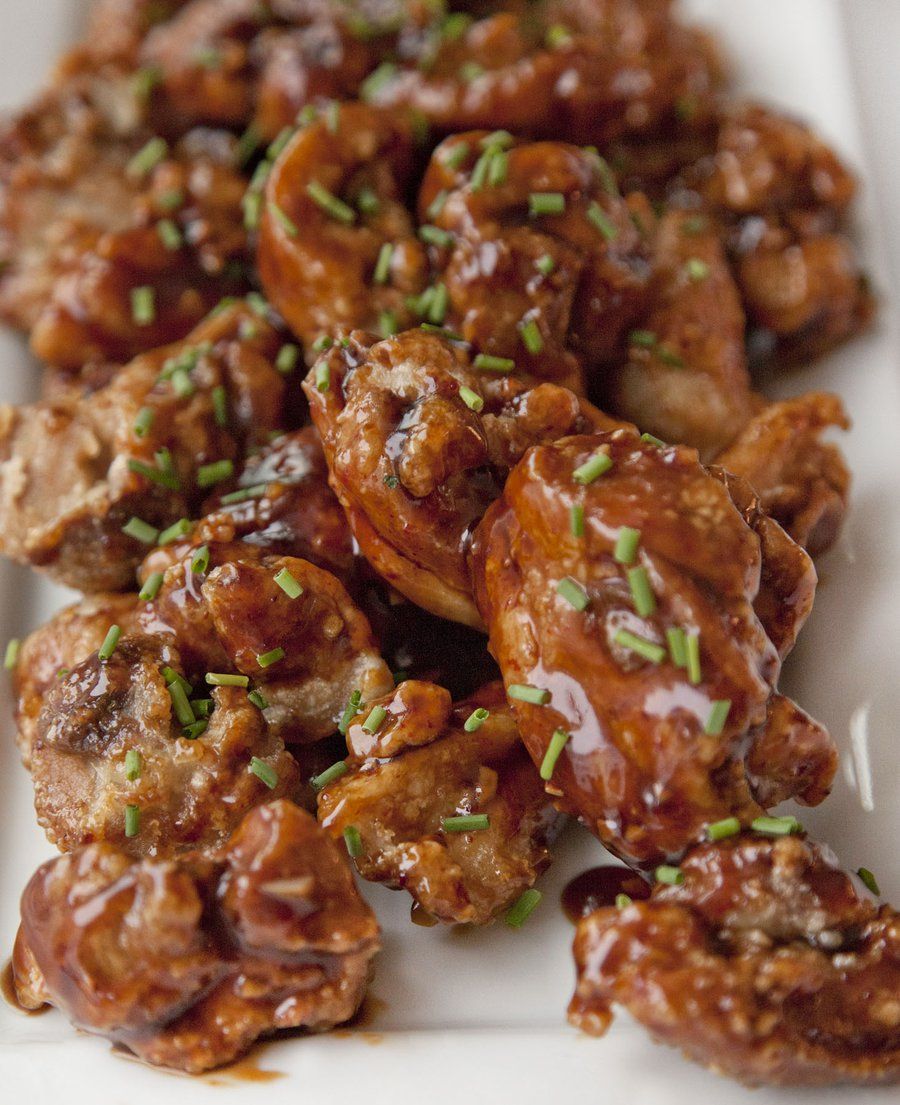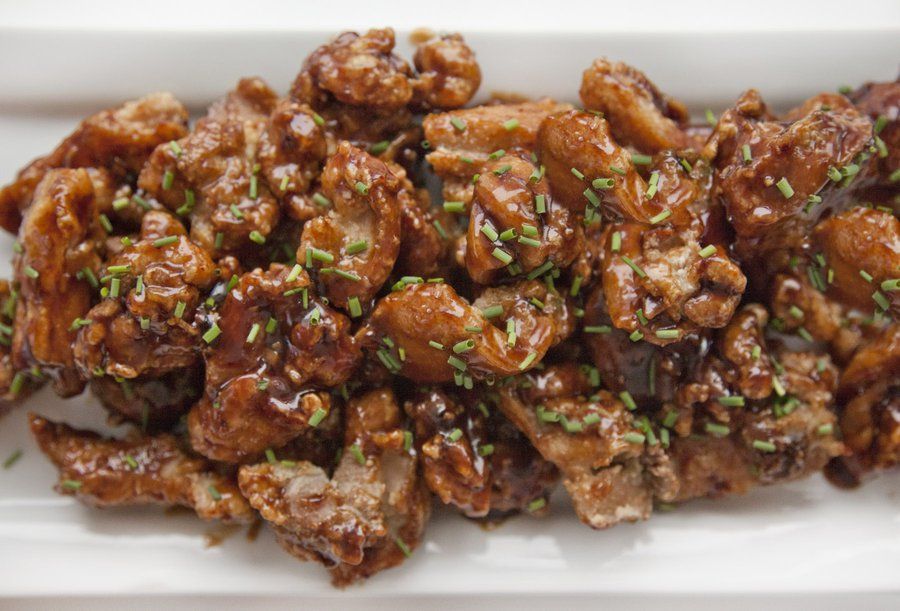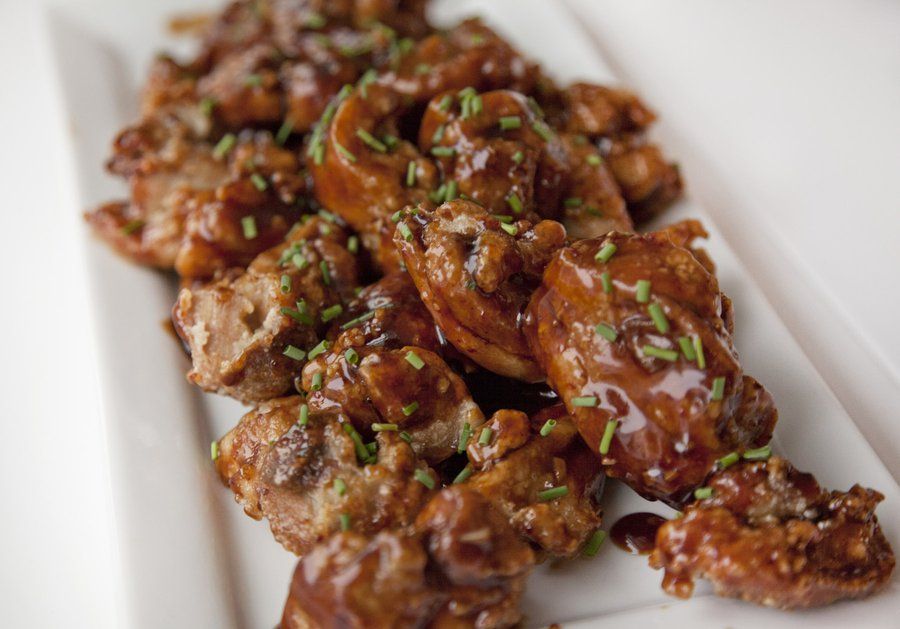 Korean Fried Chicken Sauce
Prep Time
---
3 Minutes

Cook Time
---
5 Minutes

Total Time
---
8 Minutes

Yield
---
Makes 1 Cup

Ingredients
1/2 Cup Low Sodium Soy Sauce
2 T Rice Wine Vinegar
1/4 Cup Mirin
1/4 Cup Brown Sugar
1 Teaspoon Gochugaru Korean Chili Flakes
2 tsps Sesame Oil
2 Garlic Cloves (minced)
1 Tablespoon Cornstarch
---
Directions
In a small saucepan, combine all ingredients except the cornstarch. Place saucepan over a medium heat until it starts to boil - let cook over a low boil for 2-3 minutes, while stirring. You want to make sure the sugar has dissolved.
Meanwhile in a small bowl, mix your cornstarch with 1 Tablespoon of water until the cornstarch has dissolved to make a slurry.
While the sauce is still at a boil, pour your slurry into the sauce and cook the sauce another 2 minutes. Your sauce should be nice and thick. Remove from heat.
Authentic Korean Fried Chicken
Prep Time
---
2 Hours

Cook Time
---
1 Hour

Total Time
---
3 Hours

Yield
---
Serves 4

Ingredients
2 3/4 lbs Boneless Skinless Chicken Thighs (cut into 1" strips)
4 T Cornstarch
2 tsps Baking Powder
1 Recipe Korean Fried Chicken Sauce (recipe below)
---
Directions
In a large bowl combine your Chicken pieces, cornstarch and baking powder. Mix together until every piece of chicken is completely coated in the cornstarch/baking powder. Cover the bowl with plastic wrap and let sit in the refrigerator for at least 2 hours. Remove the chicken from the fridge 30 minutes prior to cooking.
To cook: Heat up a medium sized pot with canola oil about 3" deep. Heat the oil to 300 degrees, and in batches, fry the chicken for 4-5 minutes, remove the chicken from the oil with a slotted spoon and place on a paper towel lined baking sheet. Do this until all chicken has been cooked. Now raise the temperature of the oil to 350 degrees, and again, in batches fry the chicken another 4-5 minutes or until golden brown. Remove the chicken from the oil with a slotted spoon and place on a fresh baking sheet lined with paper towels.
Once all the chicken has been fried the second time, place the chicken in a large bowl, and pour about 3/4 of the Korean Fried Chicken Sauce (recipe below) on top. Toss the chicken until it's been fully coated.
Use the remaining sauce for dipping. Optional: top chicken with minced chives.