Looking for a quick, easy and healthy side dish? Well, look no further my friends! This is such a great dish when you need something quick - it's delicious, takes less than 15 minutes to make, and looks beautiful to boot! It pairs great with meats, pastas and/or fish! To stretch this dish even further - throw in a can of rinsed and drained Cannellini Beans (white beans) when you add in your veggies to the skillet!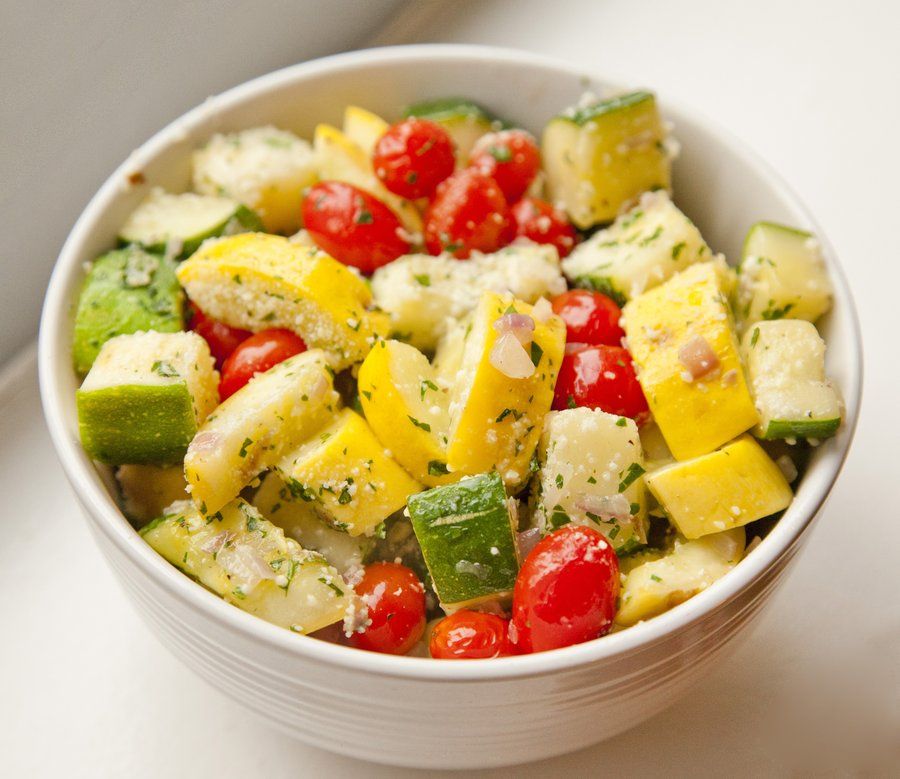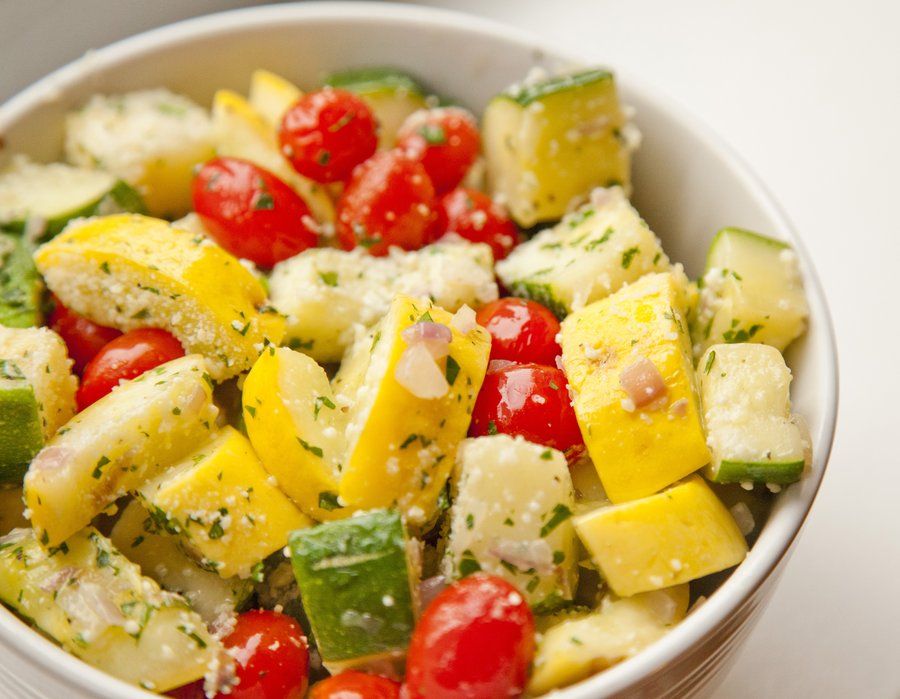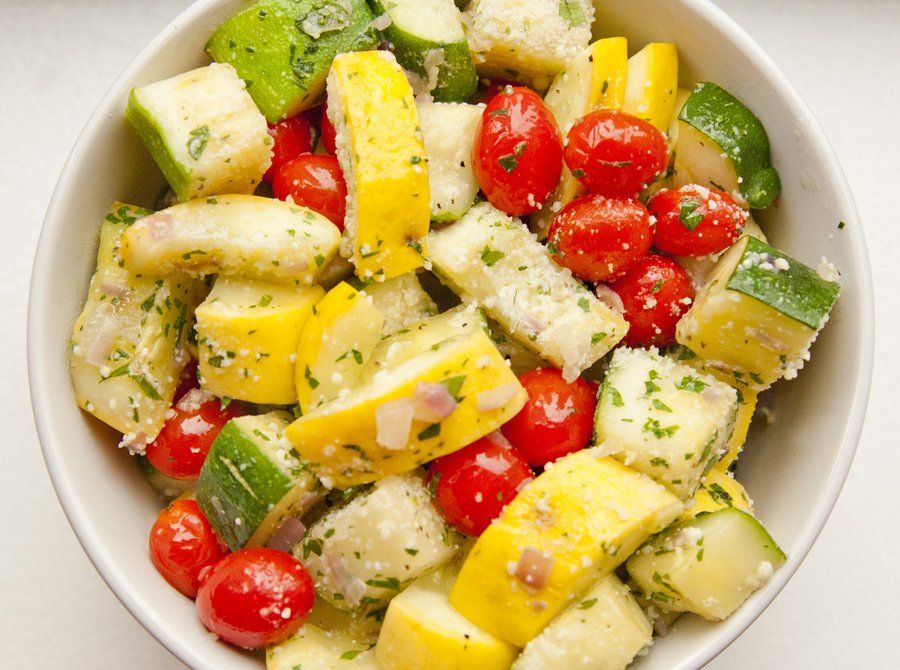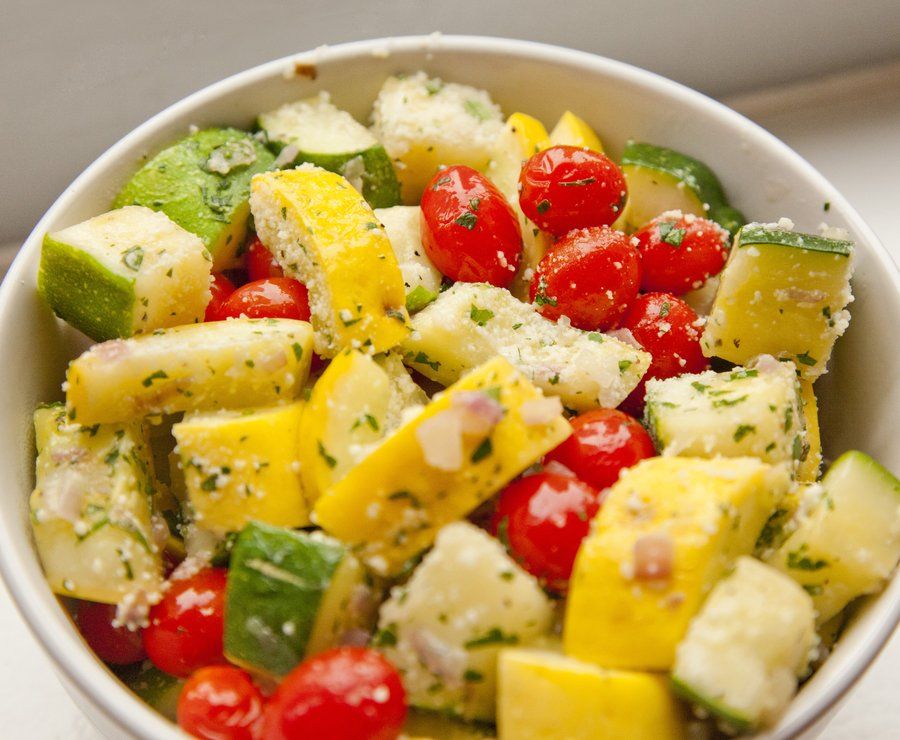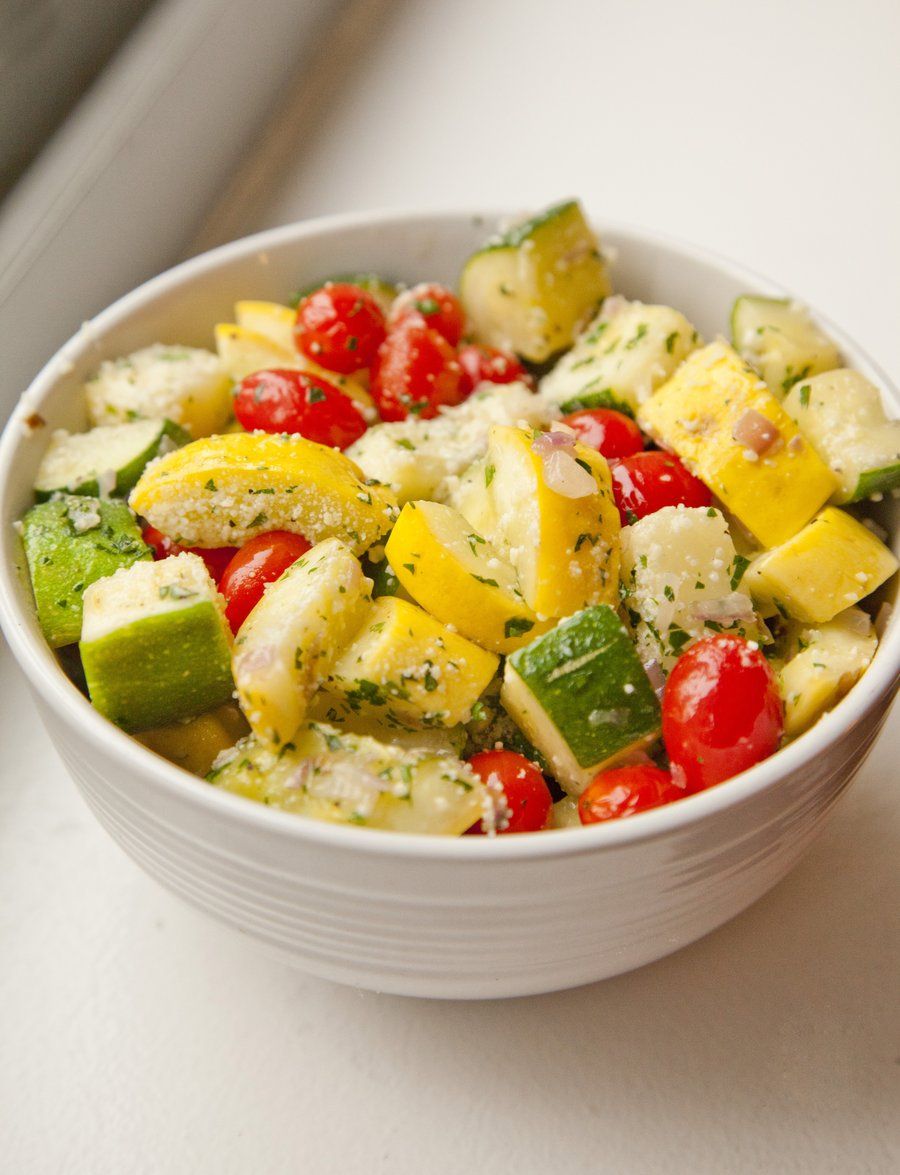 Zucchini and Grape Tomatoes with Parmesan
Prep Time
---
5 Minutes

Cook Time
---
10 Minutes

Total Time
---
15 Minutes

Yield
---
Serves 2-4

Ingredients
1 Teaspoon Extra Virgin Olive Oil
1/4 Cup Red Onion (minced)
1 Zucchini (Cut into 1" cubes)
1 Yellow Squash (Cut into 1" cubes)
1 Cup Grape Tomatoes
1 Teaspoon Parsley (minced)
Salt (to taste)
1/4 Cup grated Parmesan Cheese
---
Directions
Heat up 1 teaspoon of Olive Oil in a medium sized skillet. Once hot, add in your red onion and saute about 2-3 minutes. Add in your zucchini, squash, and tomatoes. Saute about 5-8 minutes (or until the desired softness).
Remove from the heat and sprinkle on the parsley, salt (to taste) and parmesan cheese. Serve hot.