I do realize that this is the second post in a row that is about an alcoholic beverage, but as a foodie and chef, I feel the pairing of beverages with food is just as important as the food itself (I also just really like Tequila). Being the Fourth of July weekend, I wanted to do something Summer-y and festive….and considering it's about 4 billion degrees outside, and feels like you're sitting on the core of the sun, I also wanted something cold and refreshing. This is a great margarita to make in large quantities and serve at a party – or it can be made individually and sipped while relaxing out by a pool or on the beach!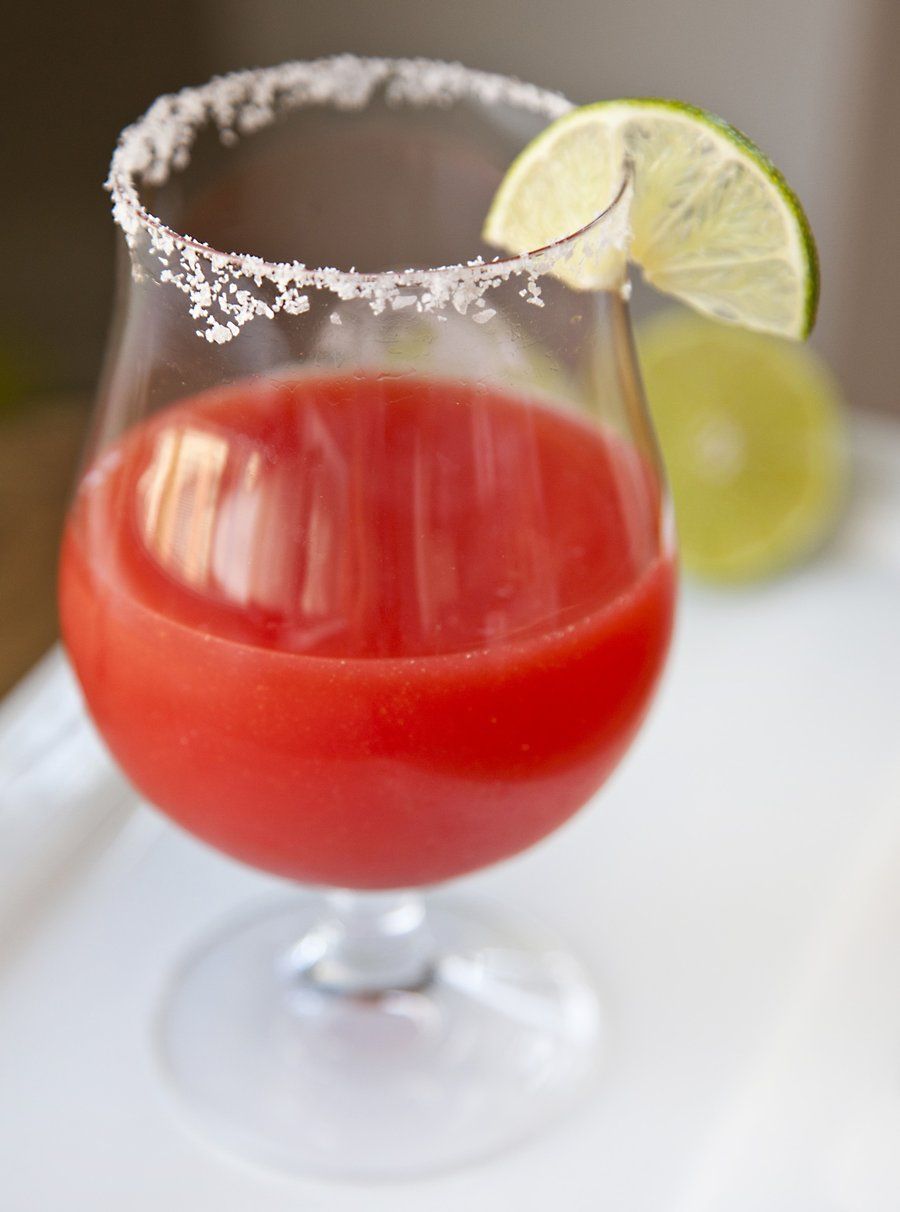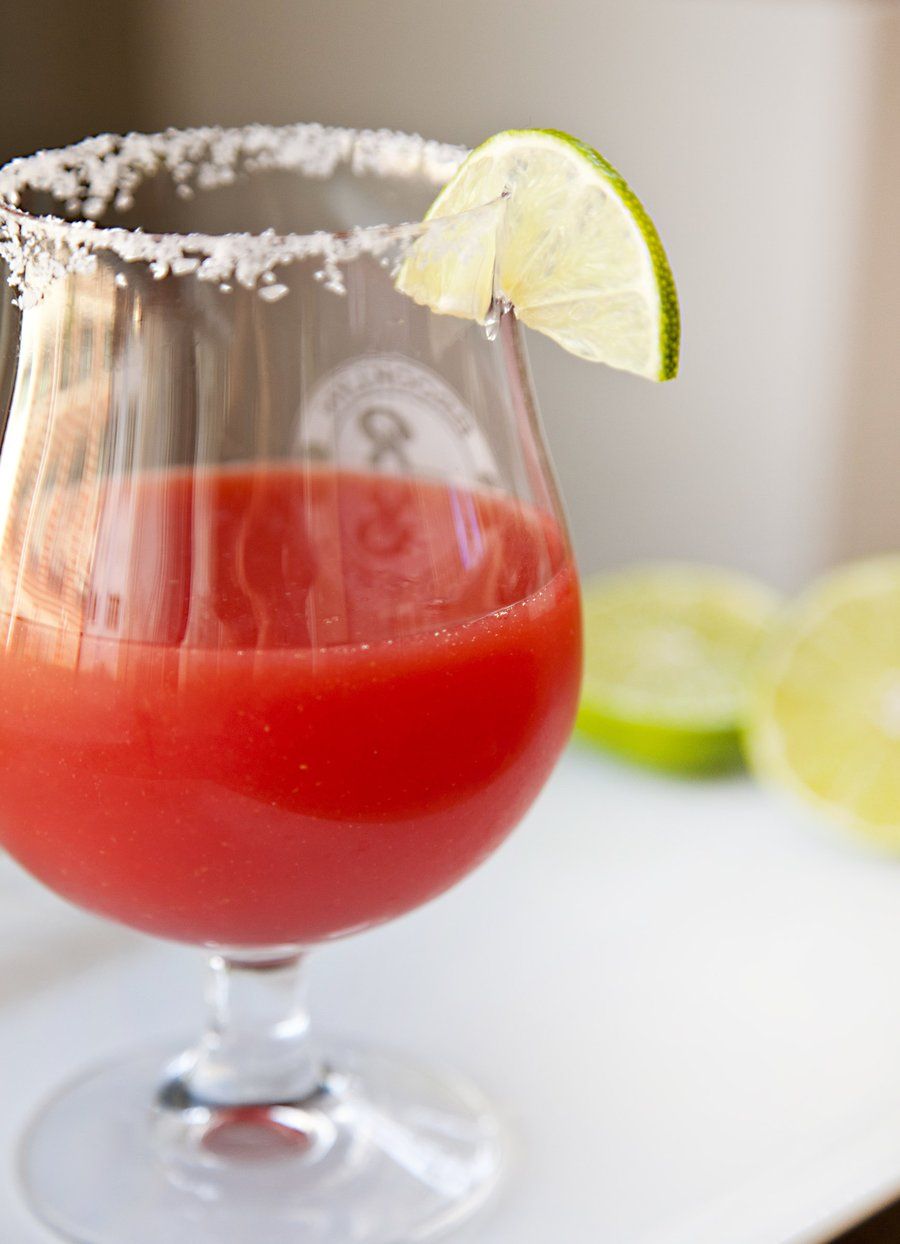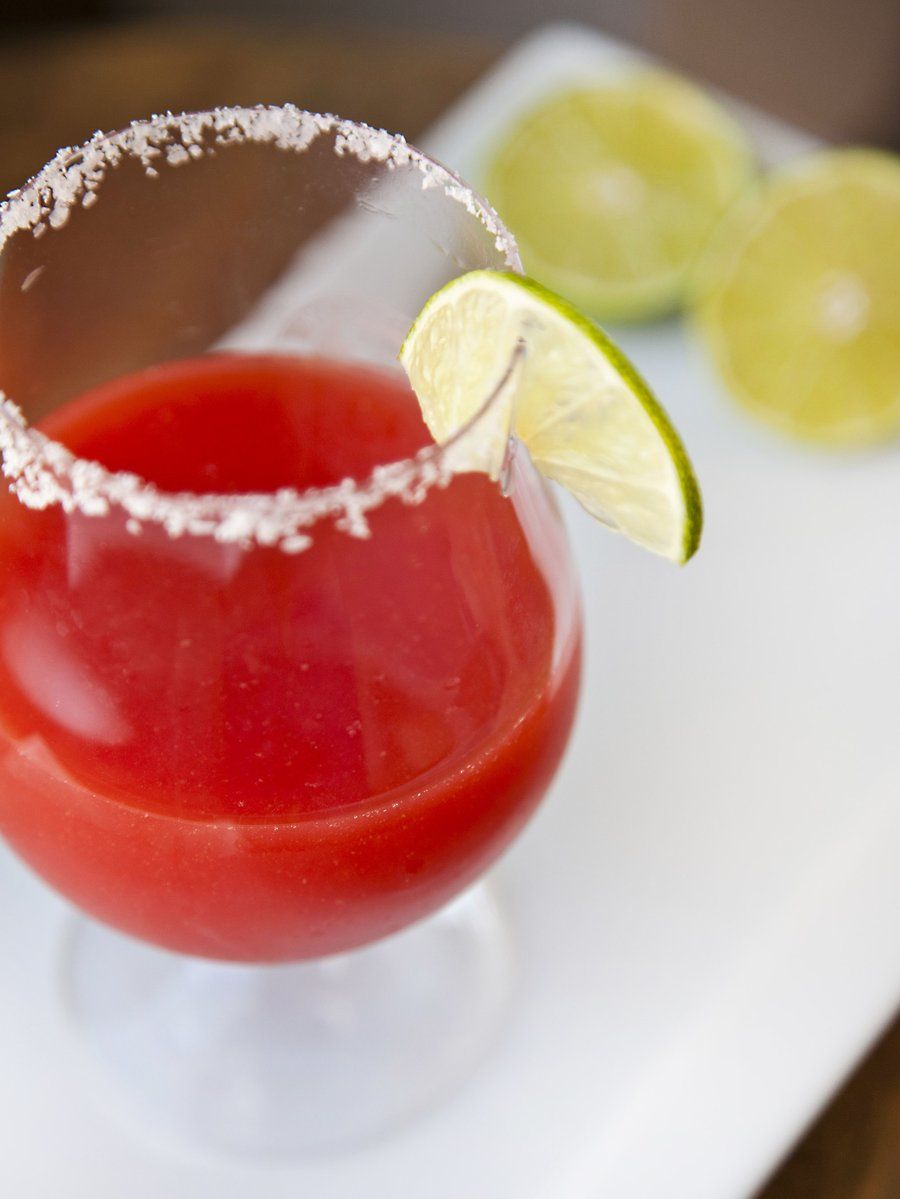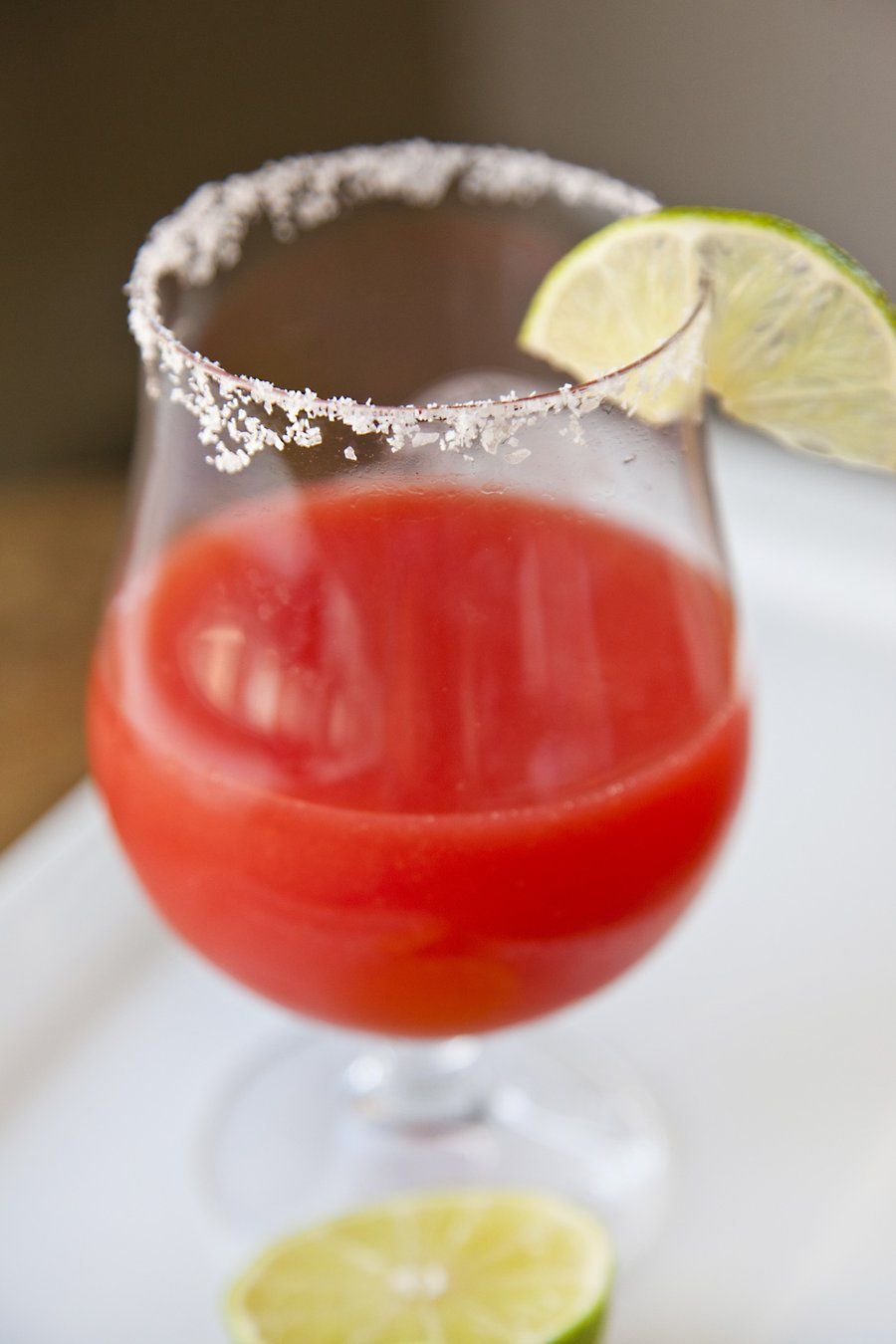 Watermelon & Strawberry Margarita
Prep Time
---
5 Minutes

Total Time
---
5 Minutes

Yield
---
Serves 2

Ingredients
3/4 Cup Watermelon (seedless)
1/2 Cup Frozen Strawberries
Juice of 1 Lime
1/2 Cup Tequila (I used Jose Cuervo Gold)
1/4 Cup Triple Sec
Ice
---
Directions
In a blender (like a Vitamix), combine your watermelon, strawberry, lime juice, tequila and triple sec. Blend for about 20-30 seconds until completely smooth.
Rub the rims of two glasses with a little lime juice. Then dip in salt to coat the rim with salt evenly. Set aside.
In a cocktail shaker, add 5 ice cubes and pour in the mixture from your blender. Shake for 10 seconds and then pour into the prepared glasses from step 1. Serve immediately & Enjoy!