My favorite Japanese restaurant in New York City is Morimoto – owned by the famous Iron Chef Masaharu Morimoto. Located on the edge of the Meatpacking District, Morimoto has the most incredibly fresh sushi, awesome Saki selection, and the most delicious appetizers that immediately get you ready for an incredible meal.
The first thing on the menu that my husband and I immediately order the second we sit down is the Crispy Rock Shrimp Tempura. This is served two ways: one side in a spicy gochujang sauce and the other in a wasabi aioli. My husband prefers the Wasabi Aioli while I prefer the Spicy Gochujang sauce….we're just a match made in fried shrimp heaven.
I have been looking all over for Rock Shrimp to buy down by us in Princeton, NJ and haven't been able to find any (sad). Rock Shrimp unlike regular shrimp have a super hard shell, like a lobster, and actually taste more like lobster than shrimp. They're beyond delicious and apparently non-existent in any and all New Jersey supermarkets (again, sad).
So I have tried many MANY times to recreate my favorite Rock Shrimp Tempura from Morimoto at home, and while it doesn't taste exactly the same, I have to say my version is pretty damn close and also incredibly delicious.
Morimoto serves their rock shrimp tossed in the sauce, whereas I chose to serve the sauce on the side - either methods work!
Enjoy!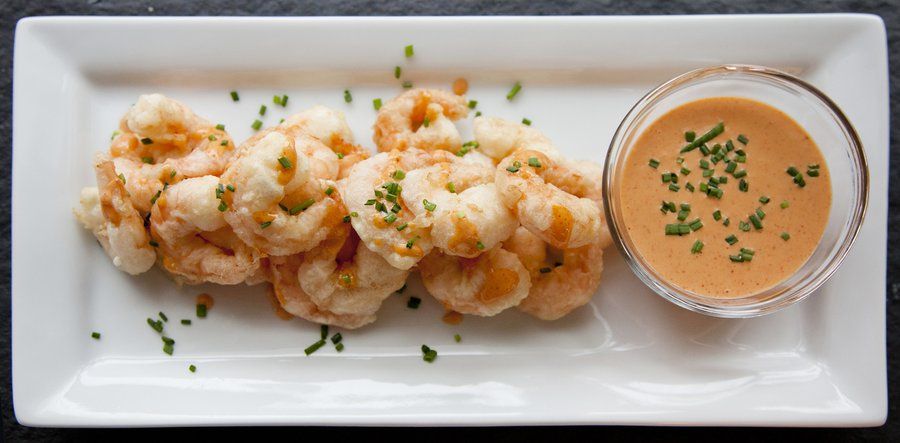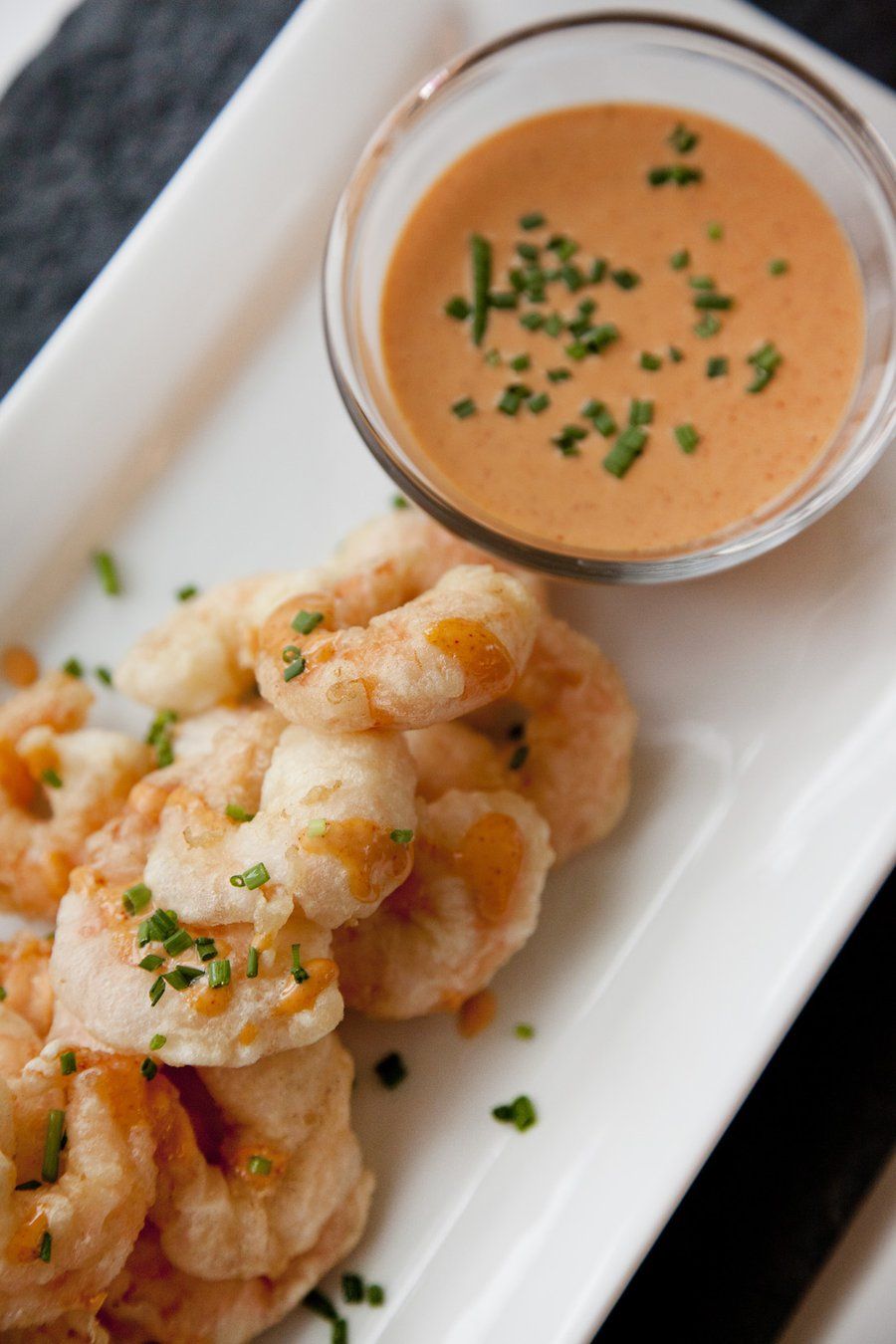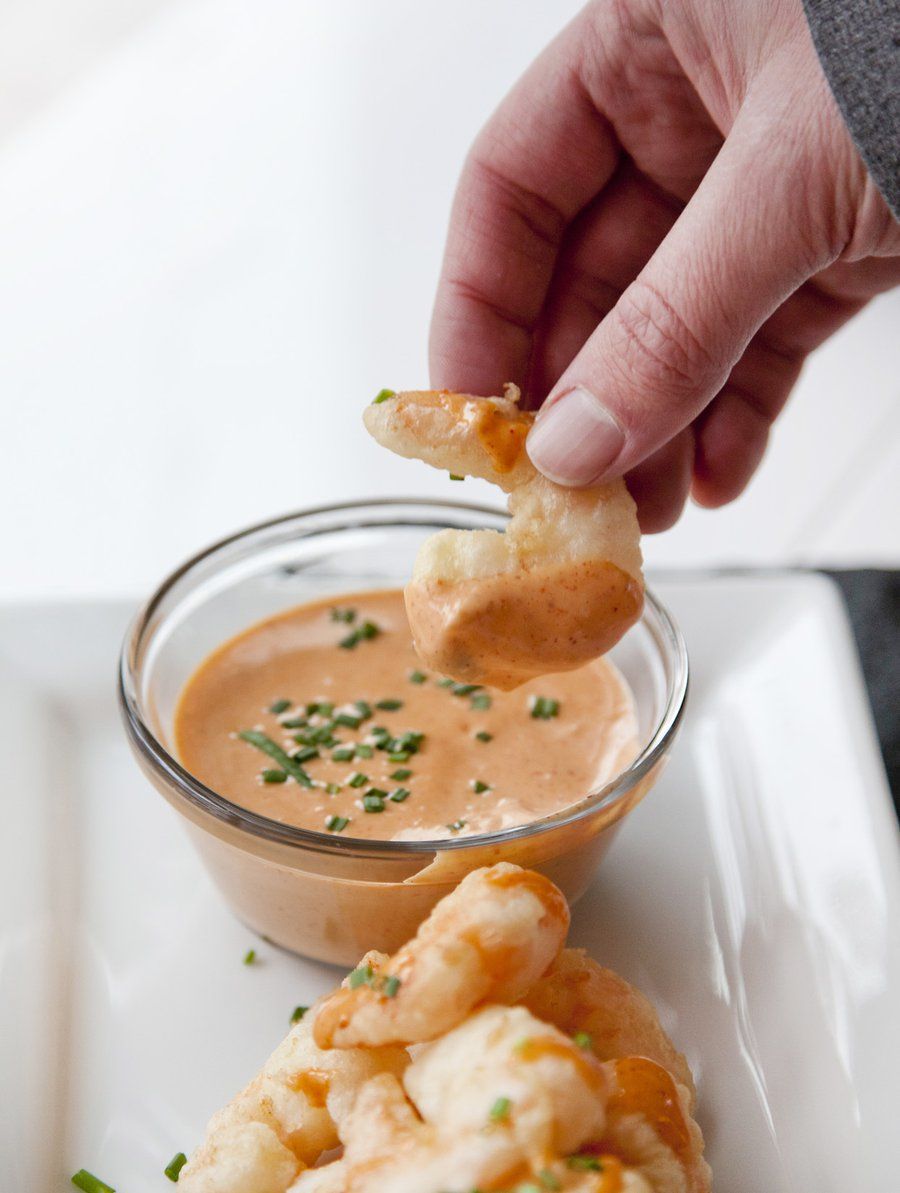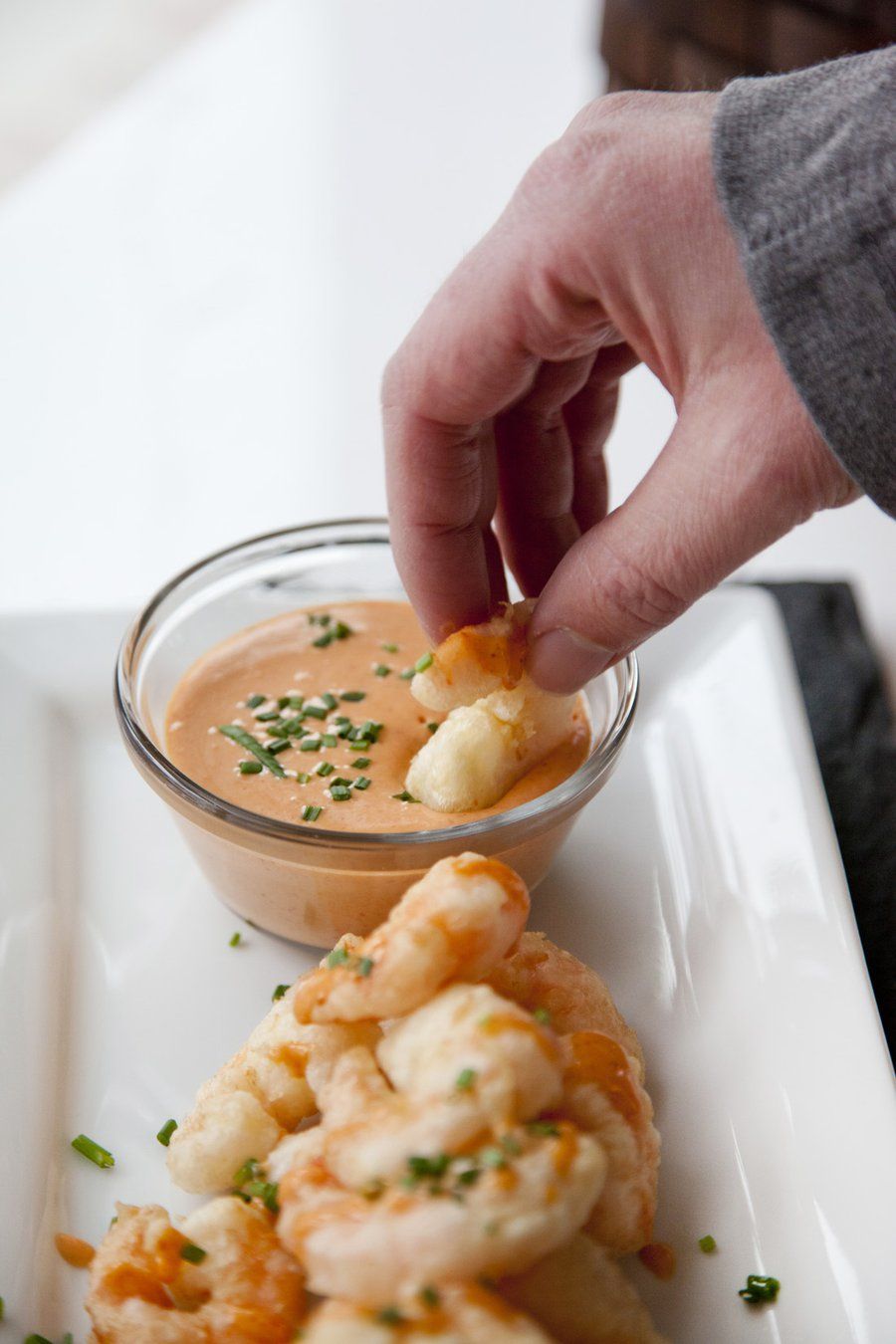 Below: Morimoto's Rock Shrimp Tempura Appetizer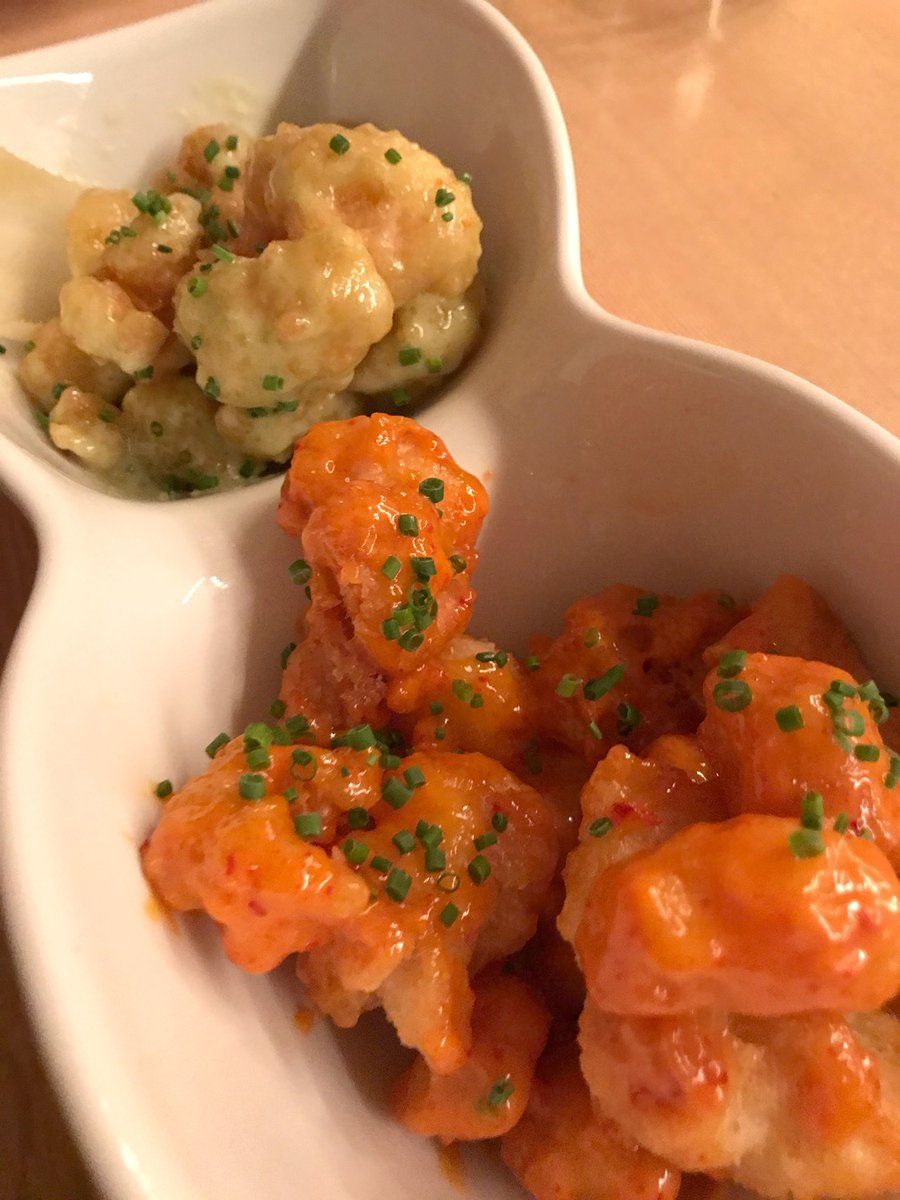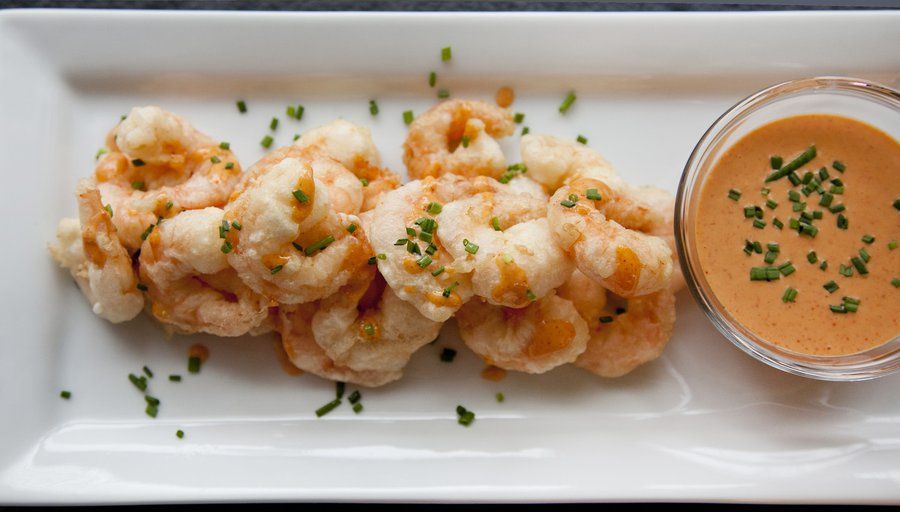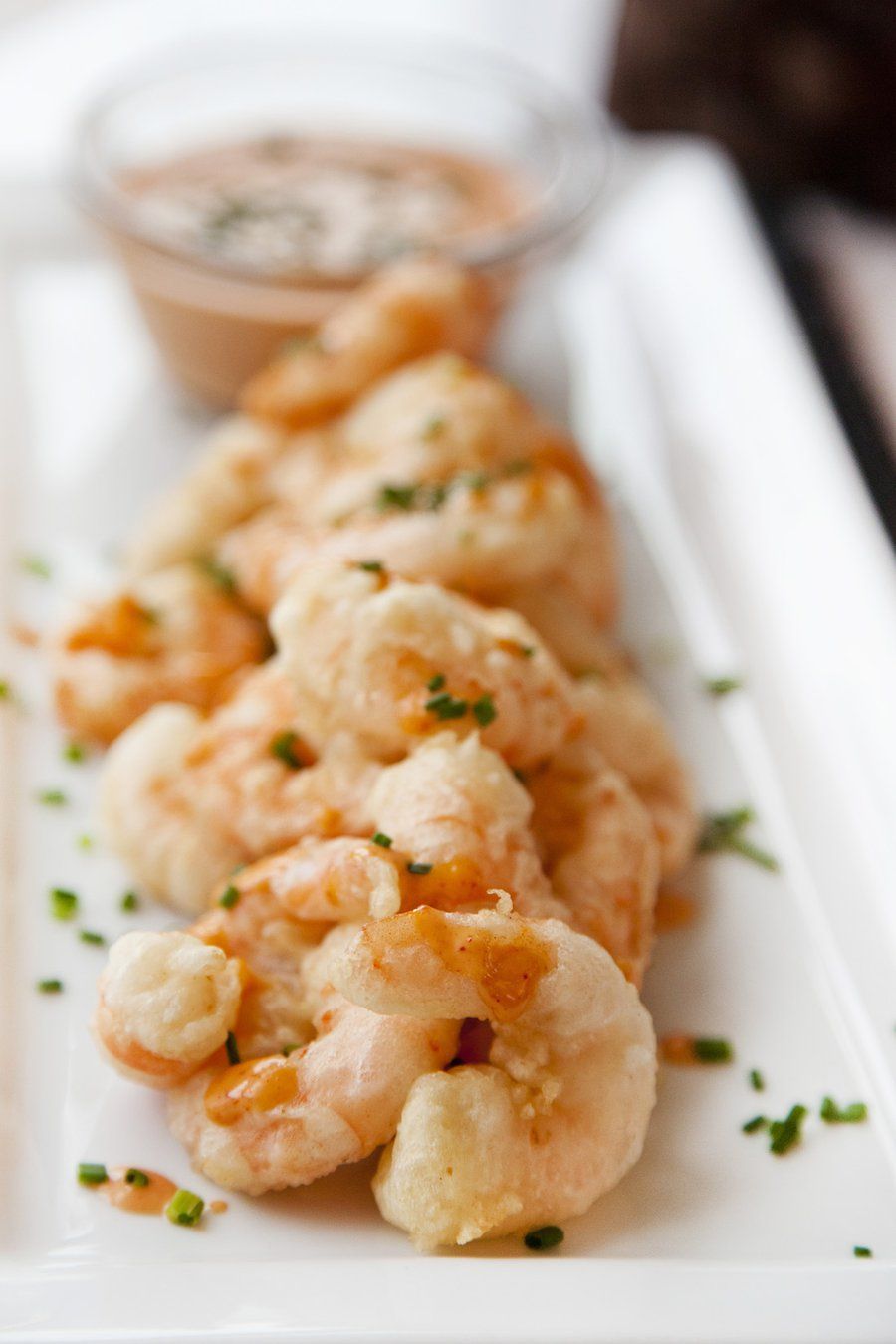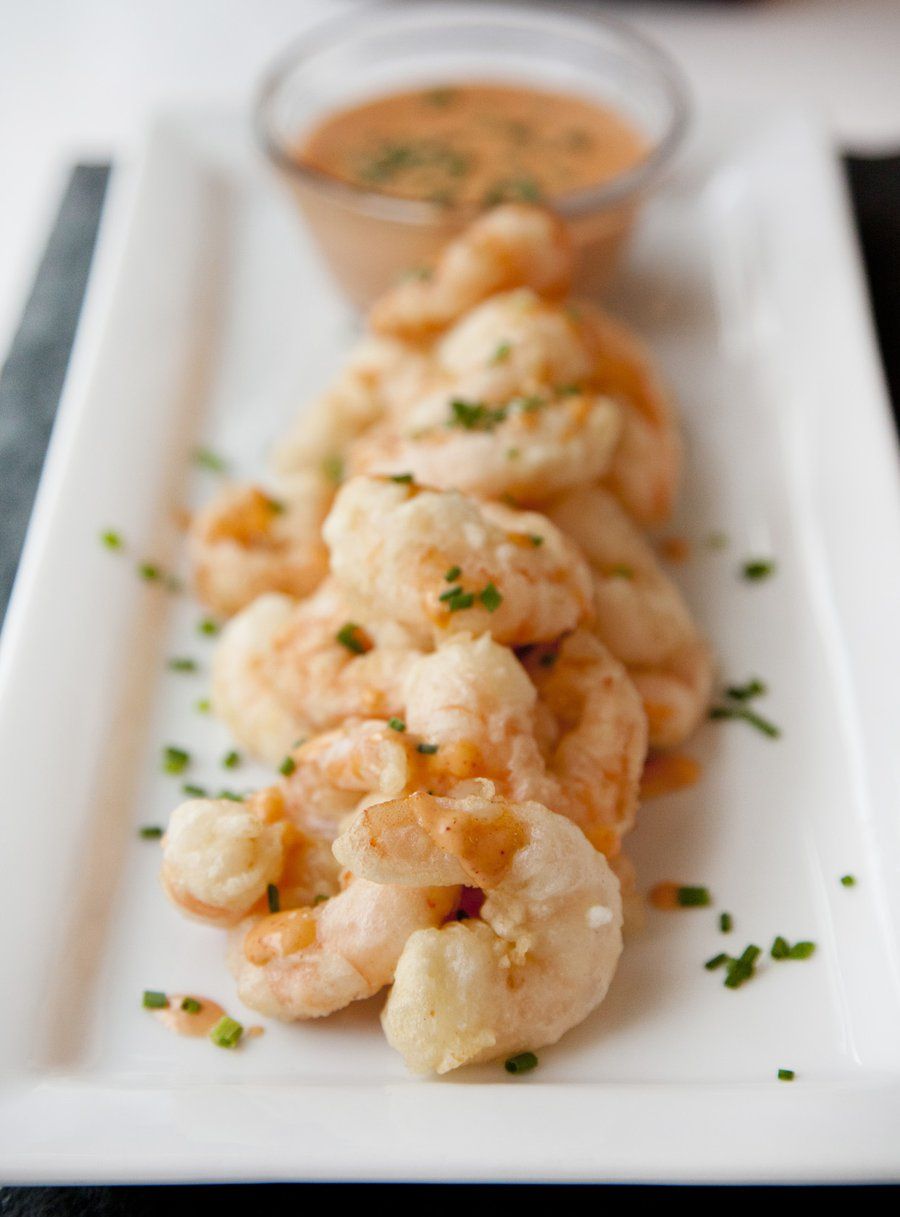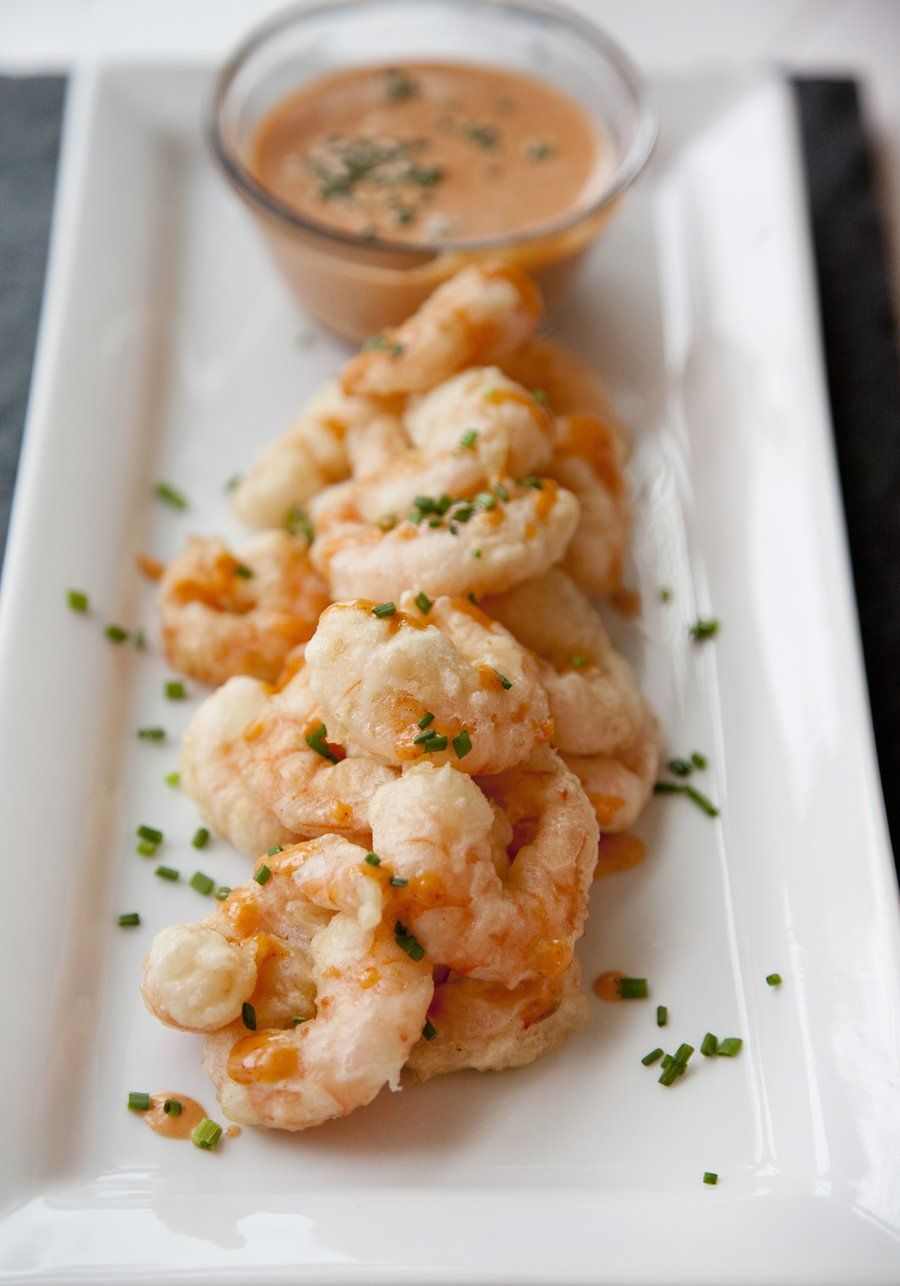 A gratuitous shot of my baby helping me photograph the Shrimp!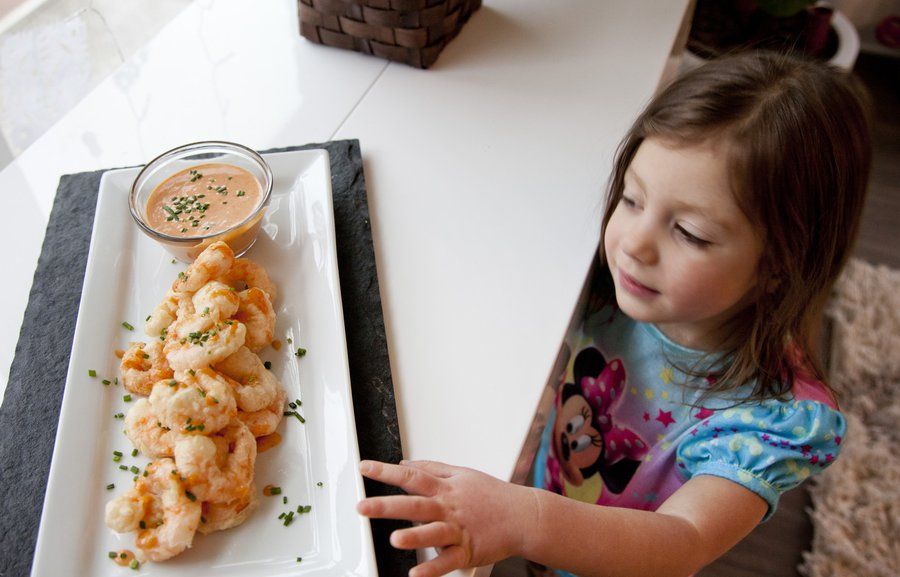 Spicy Miso Shrimp Tempura
Prep Time
---
20 Minutes

Cook Time
---
20 Minutes

Total Time
---
40 Minutes

Yield
---
Serves 4

Ingredients
1/2 Cup Mayonnaise
4 1/2 tsps Lemon Juice (fresh)
2 T White Miso Paste
1 Teaspoon Gochujang Korean Chili Paste
1 Tablespoon Orange Juice (I used Tropicana)
1 1/3 Cups All Purpose Flour
1 1/2 tsps Salt
1 1/2 Cups Seltzer
1/2 Cup Water (cold)
1 Egg
3/4 Cup Cornstarch
2 lbs Shrimp (peeled and deveined)
Chives (minced for garnish)
---
Directions
For the dipping sauce: Combine your Mayonnaise, lemon juice, white Miso, Gochujang, and Orange Juice together in a bowl. Mix together until completely incorporated. Set aside. Optional: I strained my sauce through a super fine mesh sieve to get a smooth consistency for my sauce.
Heat an 8" wide pot filled with about 3-4 inches of Canola Oil to 365 degrees. In batches, dredge your shrimp in cornstarch, shake off excess cornstarch, dip fully in your mixture from step 2 and place in the deep hot oil. Fry for about 3 minutes or until golden brown. You will need to do this in about 5-6 batches.
In another large bowl, combine your flour, salt, seltzer, cold water and egg together. Mix together with a fork until incorporated. It will be a little lumpy and that's ok.
Remove the shrimp from the hot oil with a slotted spoon and allow them to drain on a paper towel lined baking sheet. Serve immediately with the sauce from step 1 and top with fresh chives. You can either serve the sauce on the side or you can toss your shrimp in the sauce.