I love all things Tex Mex, Southwestern, and Mexican – so to go along with a Carne Adovada that I was making (recipe and blog post to follow soon), I wanted to make a fun un-salad salad on the side.
By un-salad I mean that I am not usually a salad person (with the exception of my Caesar Salad). I hate salads that make you feel like you're taking a bite out of the forest floor, filled with "twigs and figs" as my mom used to say. That's why I love this salad…. It feels less like a salad, and more like a deconstructed vegetarian taco.
I added in all my favorite taco fillings and toppings – beans, corn, tomato, avocado, cheddar cheese, and scallions – mixed it with crispy romaine lettuce, and tossed it in a bright Cilantro Lime Yogurt dressing. As an added crunchy bonus, I crisped up some tortillas in the oven to top the salad with!
If you want to make this salad even more of a meal, add in some grilled chicken or steak!
This is great recipe to make for a crowd – it's easy, bright, and delicious!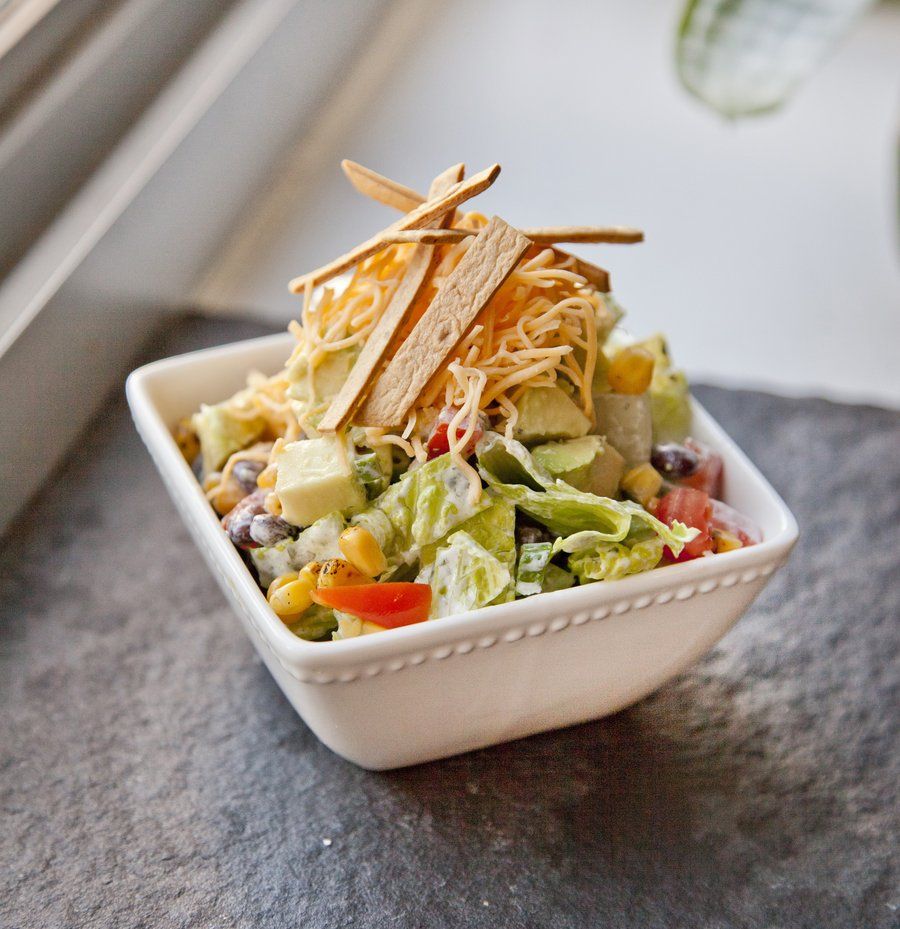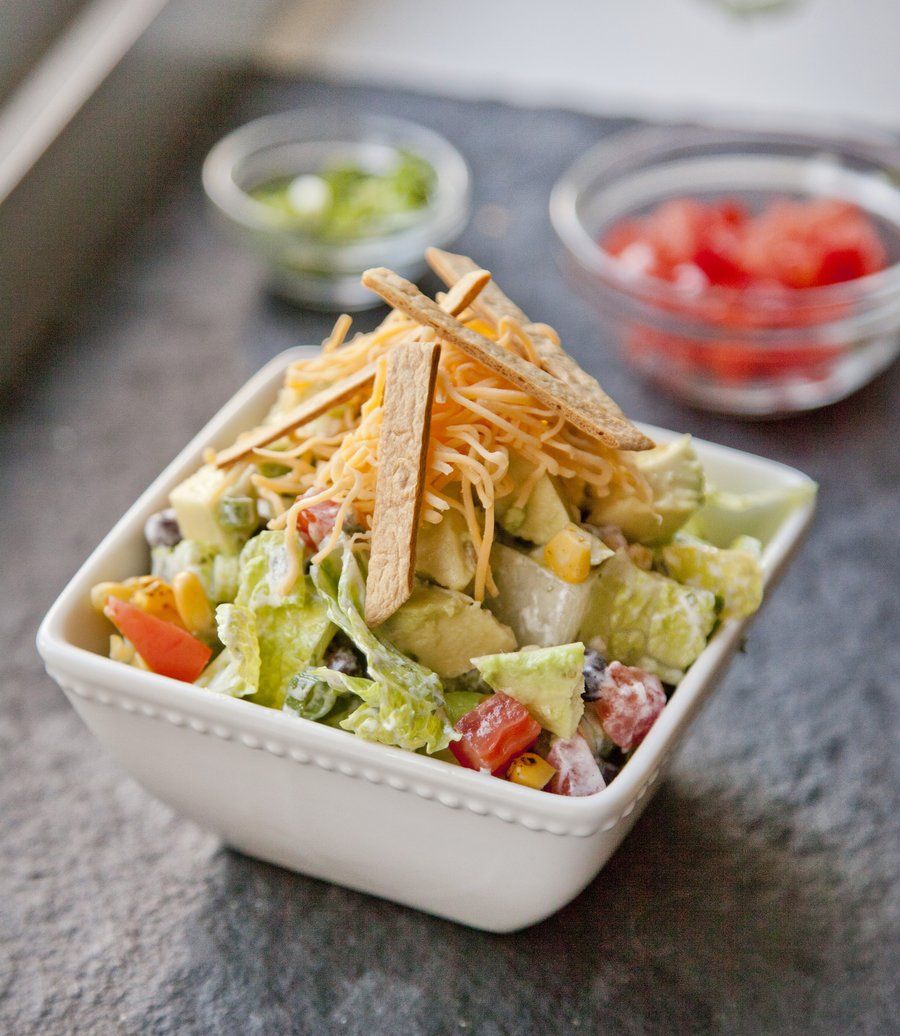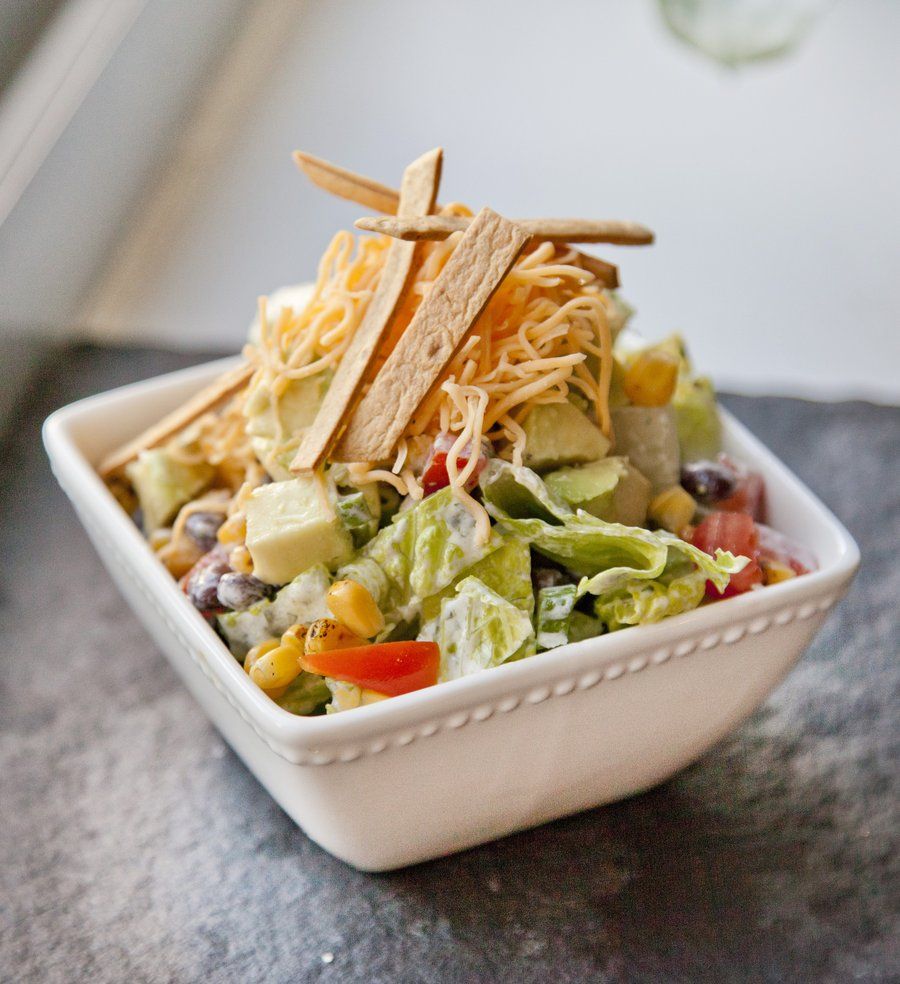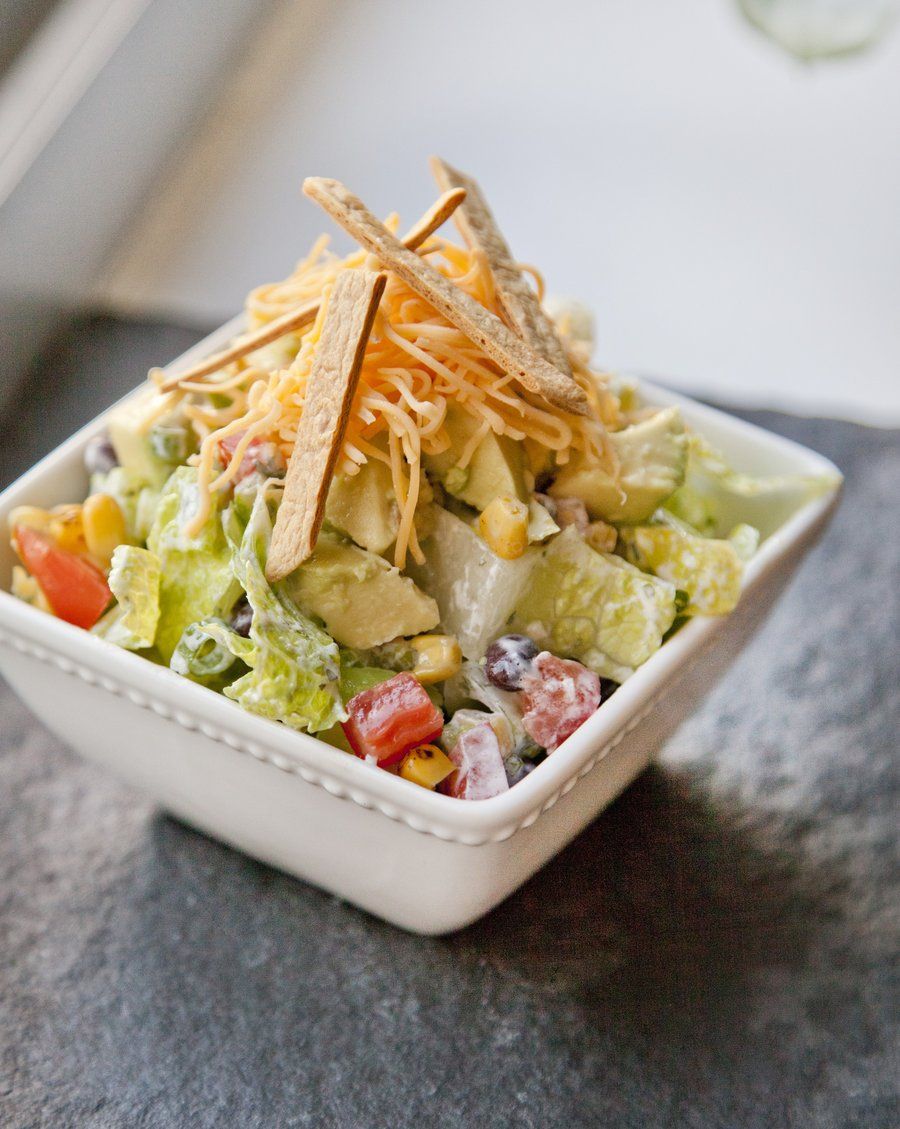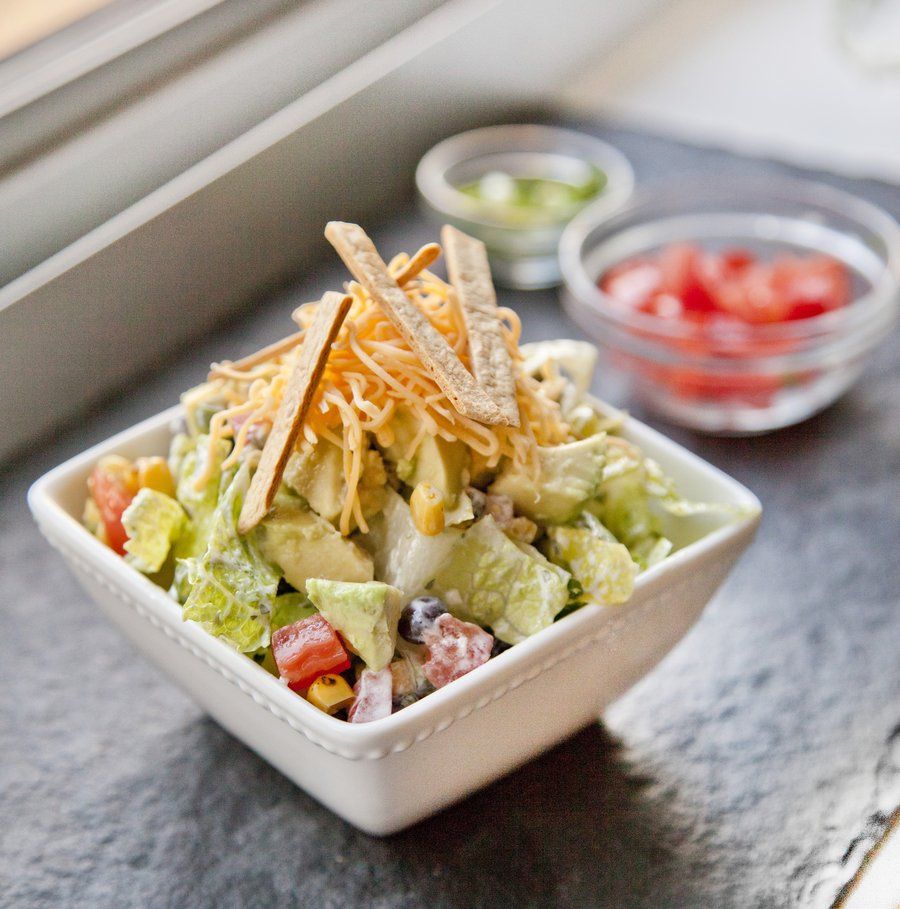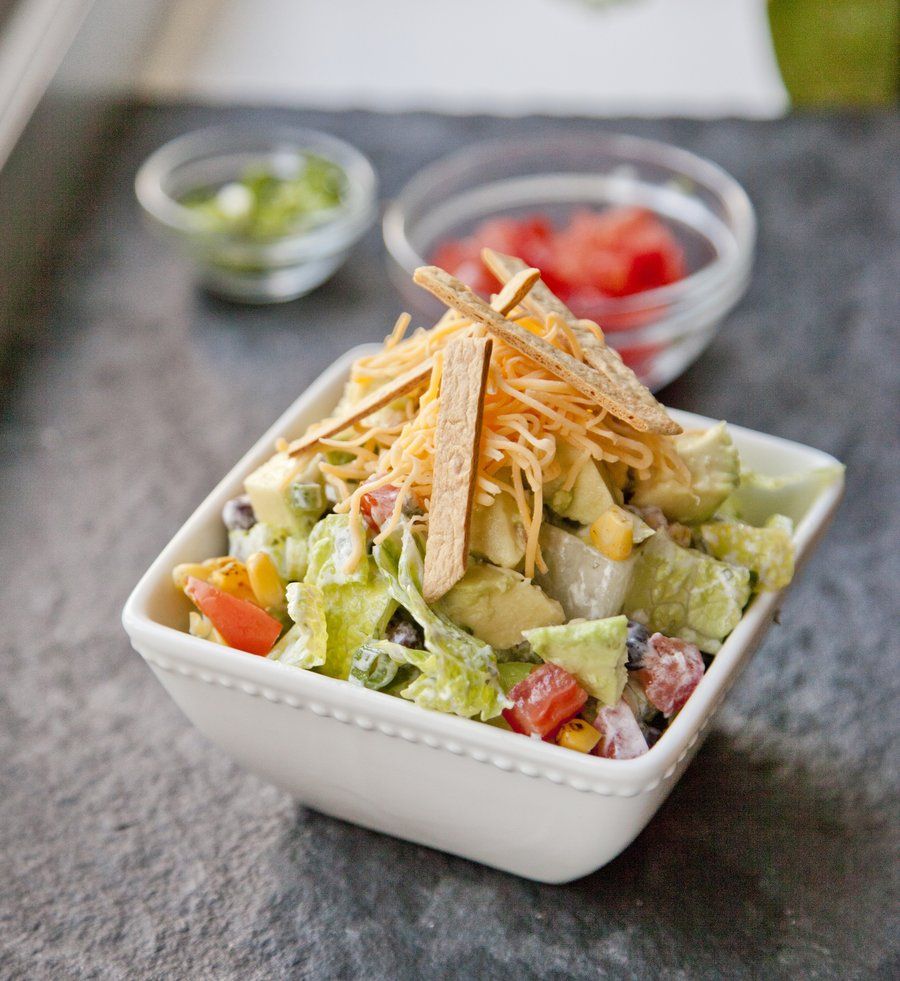 Southwestern Salad with a Cilantro Lime Yogurt Dressing
Prep Time
---
10 Minutes

Total Time
---
10 Minutes

Yield
---
Serves 6-8

Ingredients
1 Cup Greek Yogurt
2 T minced Cilantro
2 minced Garlic Cloves
1 Lime (juiced)
1/4 Cup Apple Cider Vinegar
1/4 Cup Extra Virgin Olive Oil
3 Hearts of Romaine (Cut into thin slices)
15 Ounce Can Black Beans (drained and rinsed)
1 1/2 Cups Corn Kernals (canned or frozen - thawed)
2 Tomatoes (diced small)
6 Scallions (sliced thin)
1 Avocado (cut into small pieces)
1 1/2 Cups Cheddar Cheese (shredded)
2 6" Flour Tortillas (cut into thin strips and baked - see step 3)
---
Directions
For the dressing combine your Greek Yogurt, cilantro, lime juice, garlic, and apple cider vinegar in a bowl. Stir to combine. Slowly whisk in your Olive Oil to emulsify, Taste and Season with salt and pepper.
To assemble the salad: in a large bowl combine your romaine, black beans, corn, tomato, scallions and salad dressing (from step 1). Toss together. Top with Avocado, cheddar and crispy tortilla chips.
Note: to make the tortilla strips, preheat your oven to 375 degrees, cut flour or corn tortillas into thin strips and place on a baking sheet. Drizzle with a little Olive Oil and salt and bake for 12-15 minutes until golden brown.