One of my favorite clients gave me a cookbook that her family friend/cousin wrote, My Beverly Hills Kitchen, and slowly but surely, I've been cooking my way through it both on my own, and for aforementioned client.
This week, I did the Chicken Chasseur – a French dish made up of Chicken Breasts, in a White Wine, Lemon Cream Sauce, with Mushrooms and Tomato and then topped with fresh basil. Hello flavor!
This dish looks and smells incredibly impressive, but is SO easy to do!
I call dishes like this a "quick braise" – meaning, for the majority of the time, you're cooking your protein in some kind of liquid. Usually when braising things like red meat, you'd braise for 3+ hours – chicken however, braises super quick, and the jus (or liquid) that comes out as a result is delicious.
Try this for your next dinner party, or for a quick weeknight meal!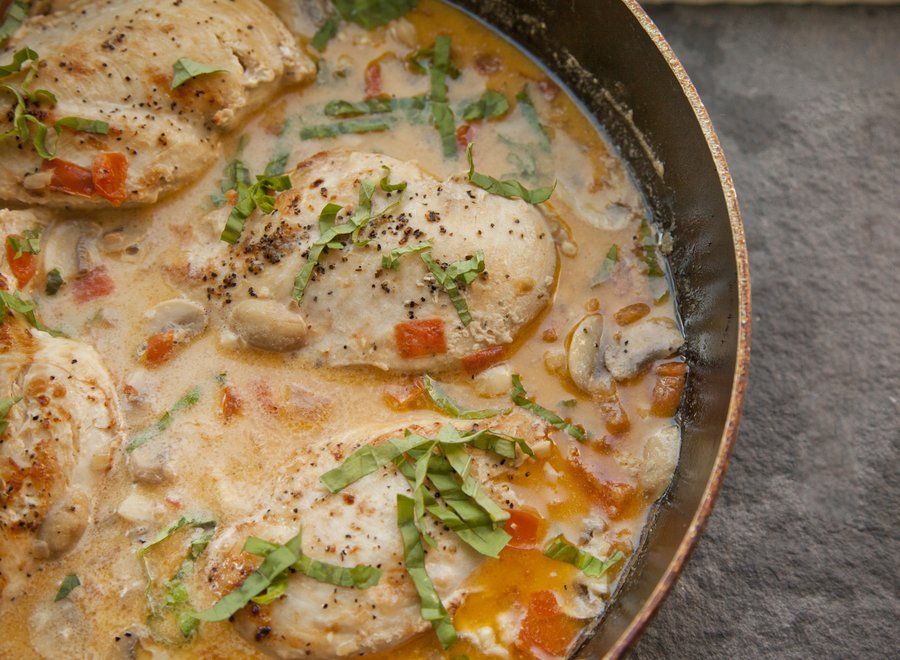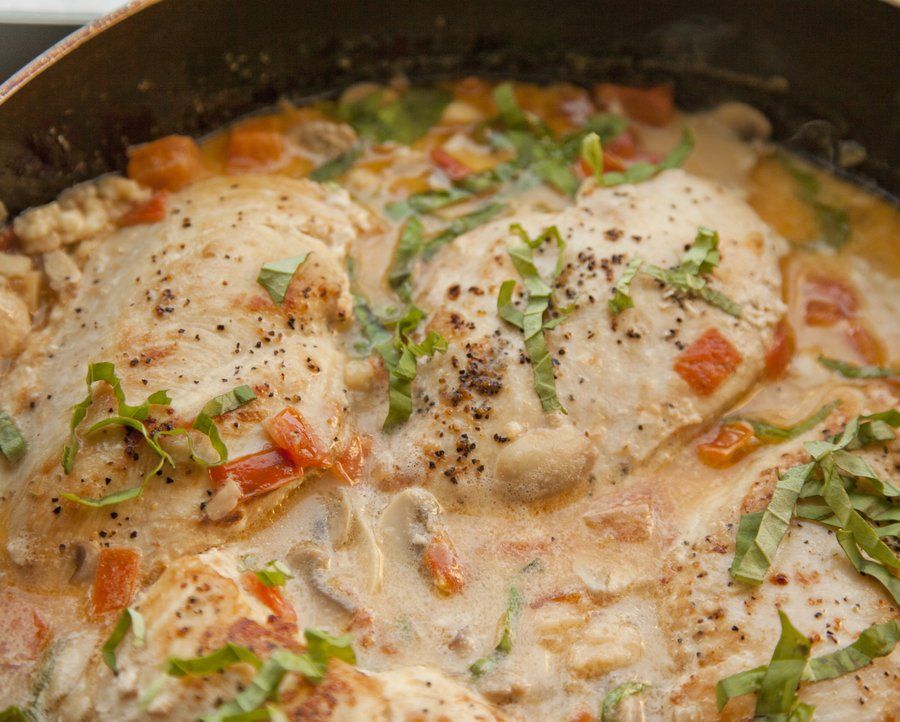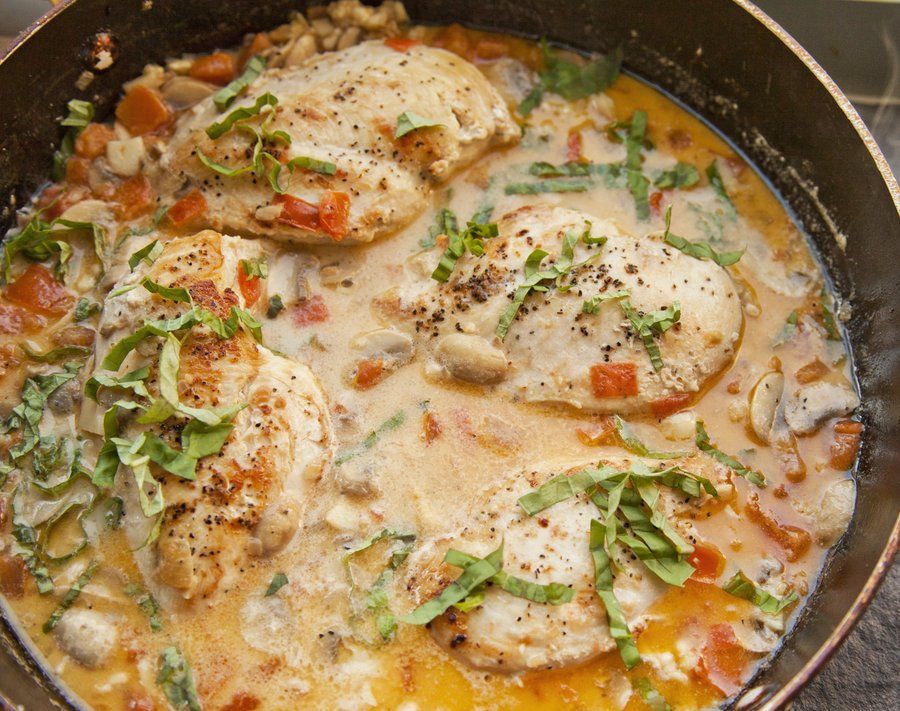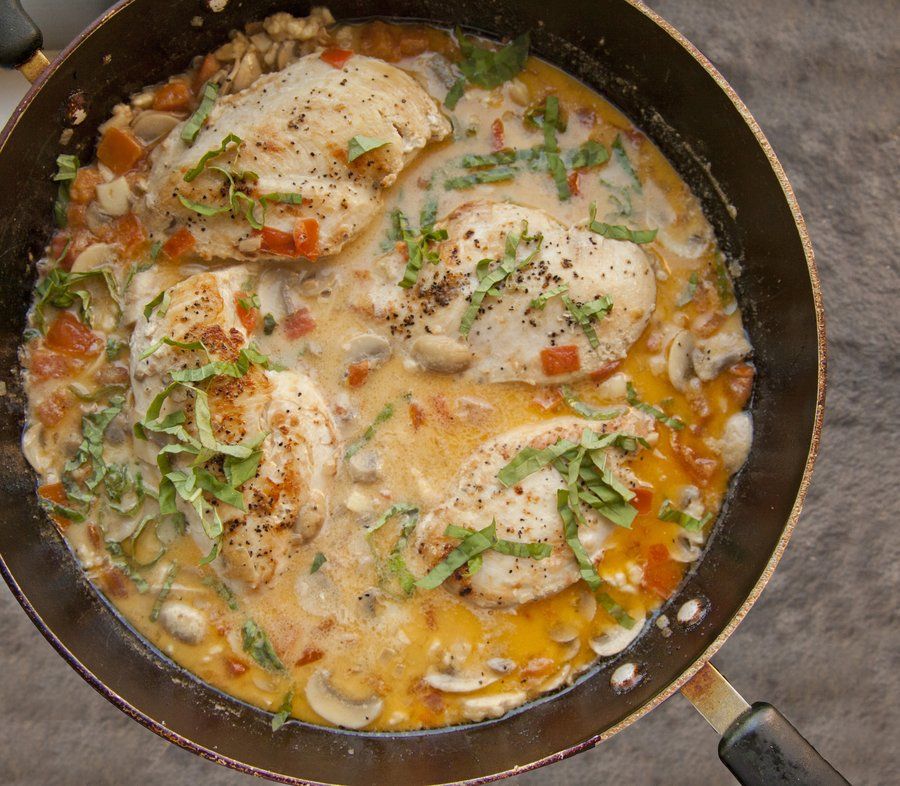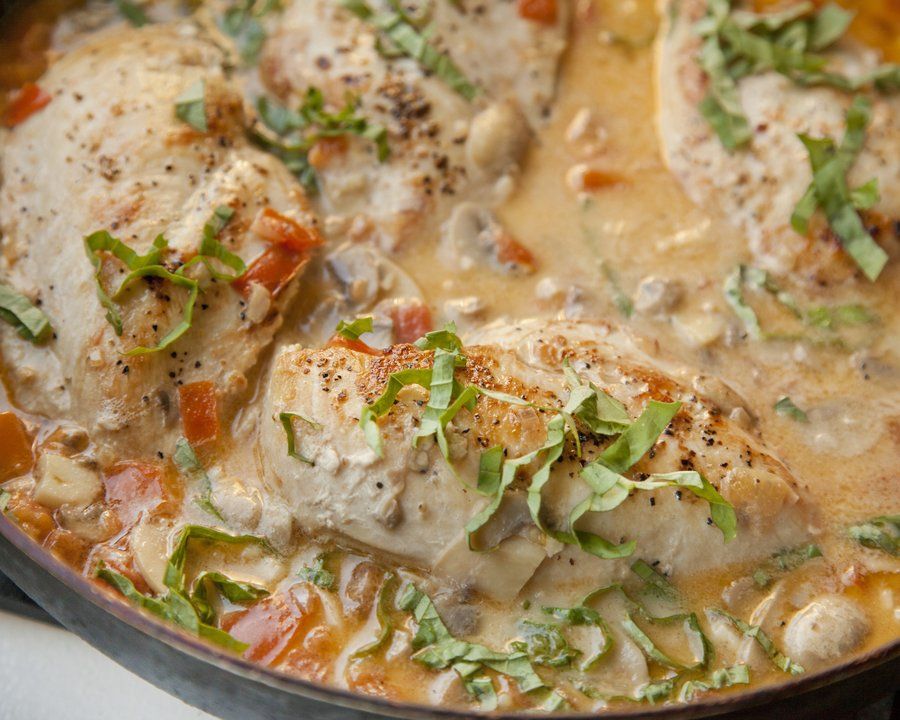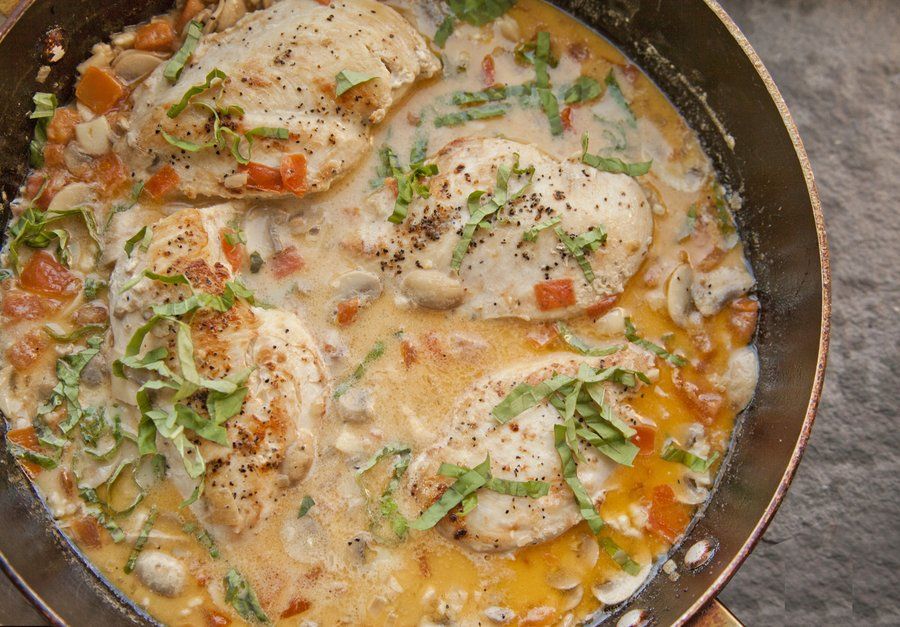 Chicken Chasseur
Prep Time
---
10 Minutes

Cook Time
---
50 Minutes

Total Time
---
1 Hour

Yield
---
Serves 2-4

Ingredients
2 T Butter
1 Tablespoon Extra Virgin Olive Oil
2 lbs Boneless Chicken Breasts (skinless)
1/4 Cup minced Shallot
3 Garlic Cloves (minced)
10 oz Baby Bella Mushrooms (sliced thin)
2 Tomatoes (seeded, and diced small)
1/4 Cup Heavy Cream
1/2 Cup Dry White Wine (I used a Pinot Grigio)
1/2 Cup Low Sodium Chicken Stock
2 T Lemon Juice (fresh)
1 Tablespoon Flour
2 T Basil (chiffonade)
---
Directions
In a large skillet over medium heat, melt your butter and oil. Pat your chicken breasts dry with a paper towel and season both sides with salt and pepper, liberally. When the butter starts to foam, add in your chicken and sear on both sides (about 3-4 minutes per side) until a golden brown crust forms.
Remove the chicken from the pan and place on a plate. Add in your shallots and garlic to the pan and saute for 2 minutes. Add in your mushrooms and tomatoes and saute about 8 minutes over a medium heat, stirring frequently.
Return the chicken to the pan and add in your cream, wine, stock, and lemon juice immediately. Bring the liquids to a boil, then reduce to a simmer and cook until the chicken has cooked through. Remove the chicken again from the pan and place on a serving platter, and stir in your flour, cooking the liquid another 3 minutes to thicken. Taste and season with salt and pepper.
Pour the sauce over the chicken and sprinkle the fresh basil on top. Serve hot.