Having a S'more is like a summer rite of passage...and teaching my daughter a few years ago, how to roast marshmallows and then create the perfection that is the S'more was truly a crowning moment in motherhood for me.
As a kid, we'd go camping multiple times a year, and I always looked forward to marshmallow roasting time (which oddly always lined up with the adult's happy hour, but I digress). I didn't actually like to eat marshmallows as a kid, but roasting them, and then handing them out to the willing adults was my first foray into chef life. When I finally tried my first S'more, I, like most, wondered who invented this incredible idea, and how many is too many to eat in one sitting?
Of course, the first thing I think of when I think of S'Mores is the classic scene in the movie, The Sandlot, when Smalls is taught what a S'More is and how to make one and the line "you're Killin me Smalls" was born. After watching the movie in college with some friends one night, we decided S'Mores needed to be made.
I went to college at NYU and living in NYC, it wasn't like we had fire pit readily available, but one night, after a few too many drinks, my friend and I decided we needed to make S'mores...so we got the provisions from a local bodega, and roasted marshmallows over the stove with forks. In hindsight, probably a major fire hazard, but delicious nonetheless.
A few years ago, we went up to Maine as a family and rented a house that came equipped with a fire pit, so I took this as the opportunity to open the world of S'mores to my daughter, Mayzie. When Mayzie saw that one of the main ingredients was chocolate, she was sold. She sat and patiently roasted marshmallows until she deemed they were perfect (which took roughly 30 minutes because she was afraid to get too close to the fire)...and then I helped her construct her first S'More. Needless to say, this became an every night event because she loved them so much....and to be honest, there's nothing better than sitting outside on a summer night, with a glass of wine, eating campfire food.
Fast forward to 2021, coming up on a year of quarantining in our townhouse (which unfortunately is devoid of any outdoor fire situation), and I got to thinking about all the things I would do if we were allowed to have an outdoor fire pit. S'Mores was the first thing that came to mind. So, as with most things during this past pandemic year, I had to adapt, get creative, and decided to make S'Mores into Cookie Bars. I have really been getting into the whole cookie bar experience lately...you can find my Valentine's Day Cookie Bars and my Sweet & Salty Cookie Bars for a few examples....I find they are always the perfect combination of textures, and are foolproof.
I had a really fun time conceptualizing how I was going to execute the S'Mores bar experience. Was it going to include a classic cookie dough? Would I use Fluff or actual marshmallows? Should I use chocolate chips or the classic Hershey's Bars? How could I incorporate the Graham Crackers?
So I riffed....I went with the classic Hershey's Bar (broken up into smaller pieces as you would with a real S'More), Mini Marshmallows and I broke up pieces of Graham Crackers into a classic cookie dough.
*Drumroll Please*
I have decided I am apparently a baker. These cookie bars were BEYOND delicious. I mean quite possibly one of the best things I have ever cooked. They were chewy, just the right amount of sweetness, and the perfect amount of ooey gooey chocolate. It didn't necessarily SCREAM S'Mores flavors (which is to be expected because no campfire was involved), but the combination of the S'Mores ingredients in a chewy cookie was AMAZING.
Enjoy!!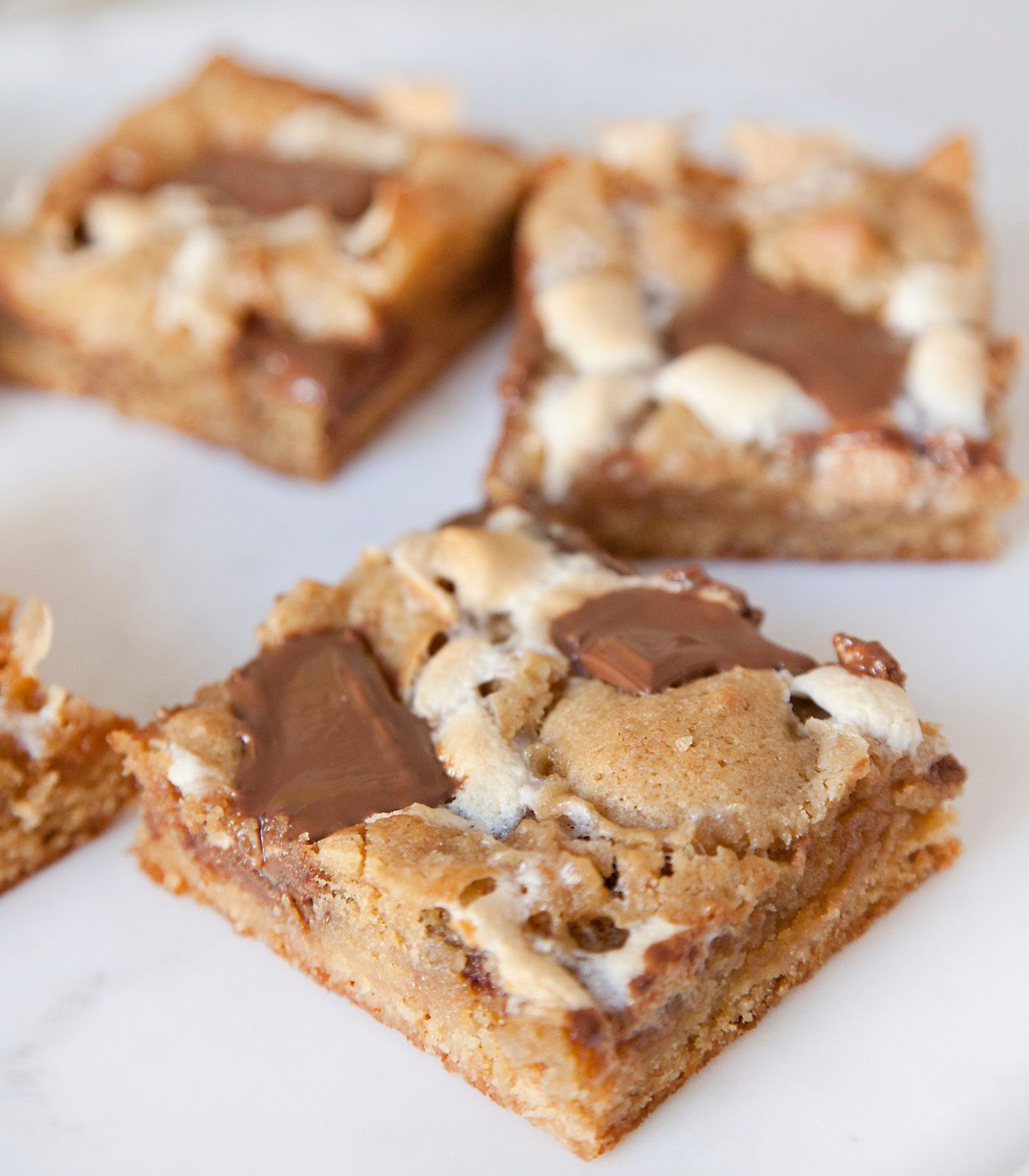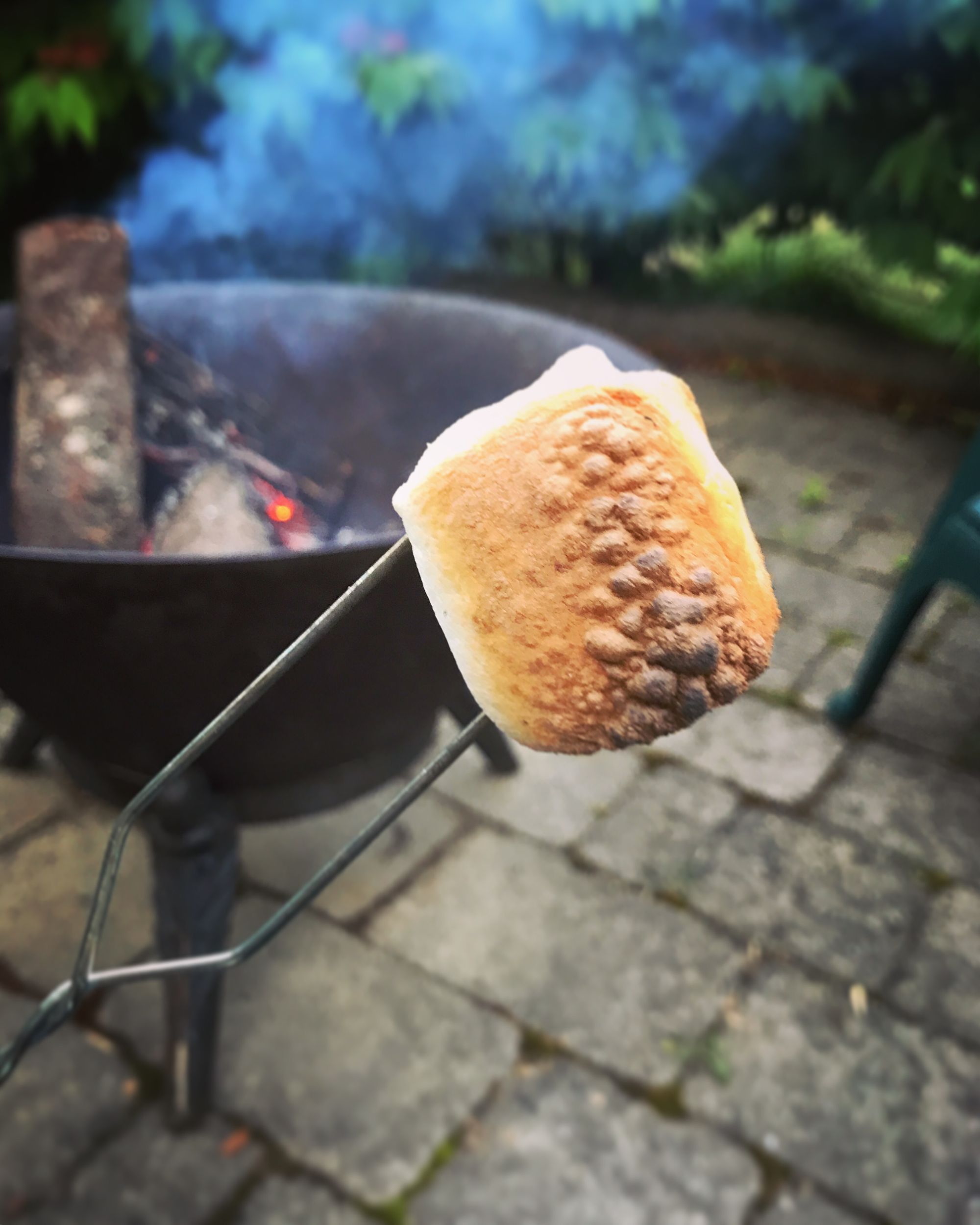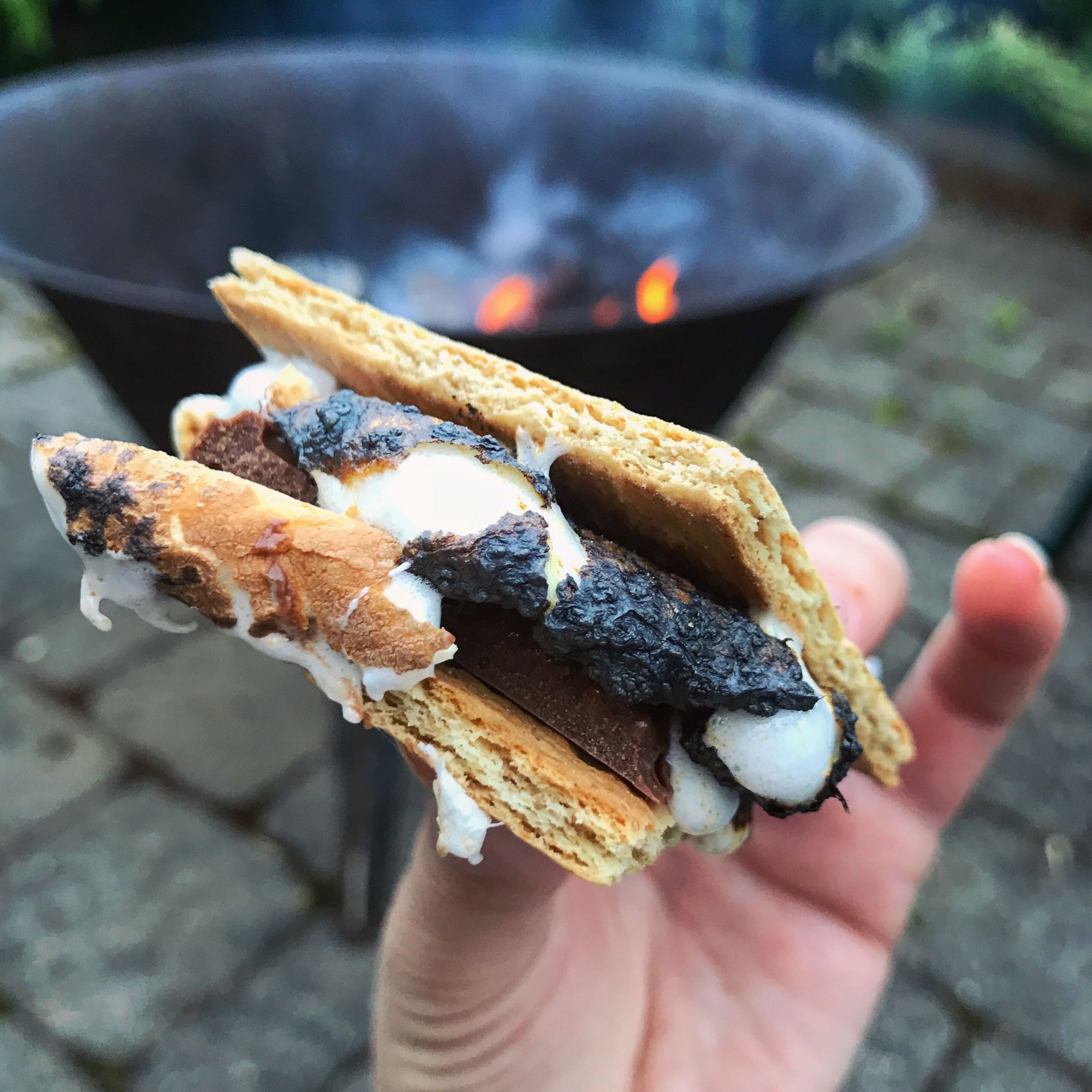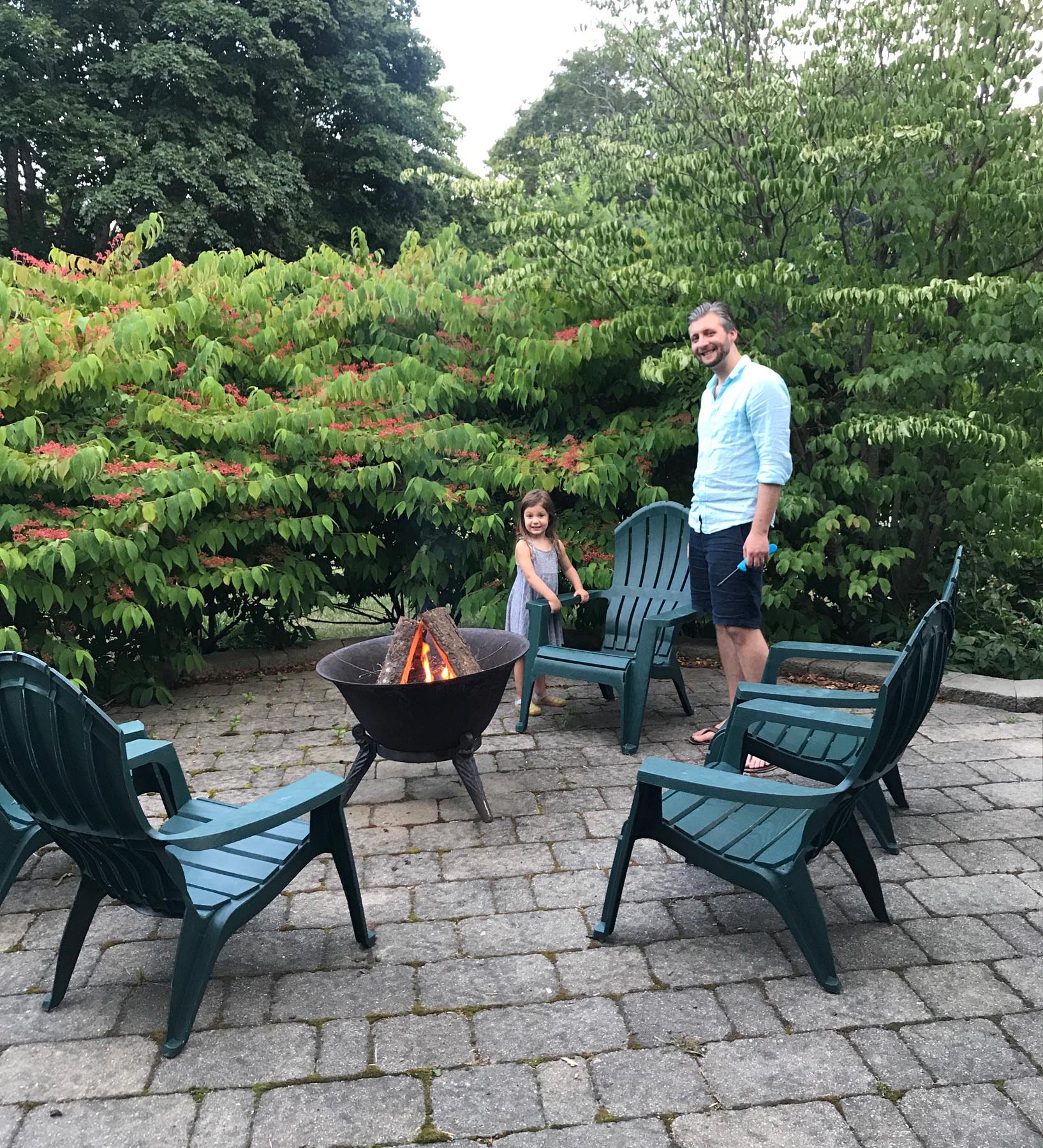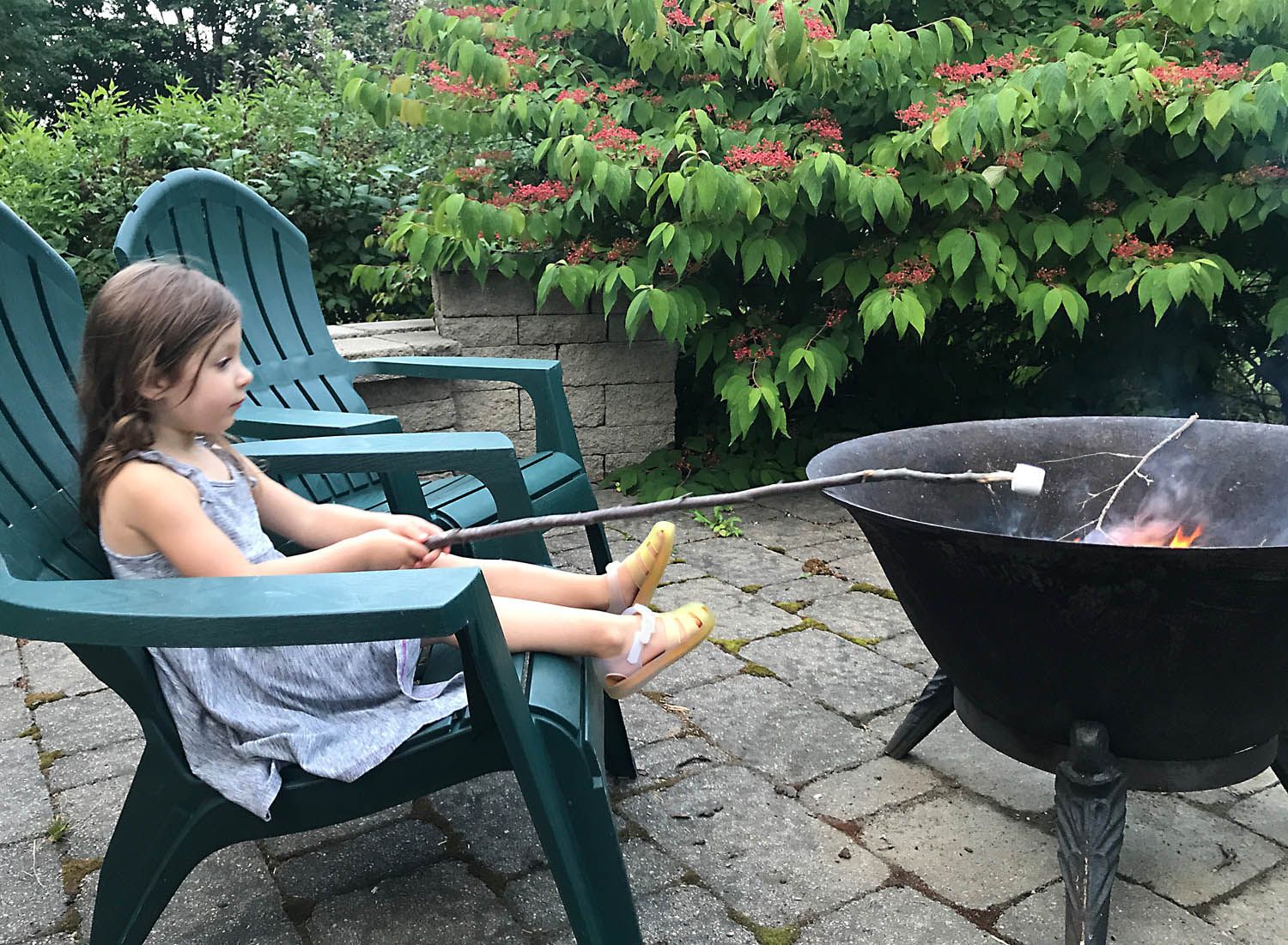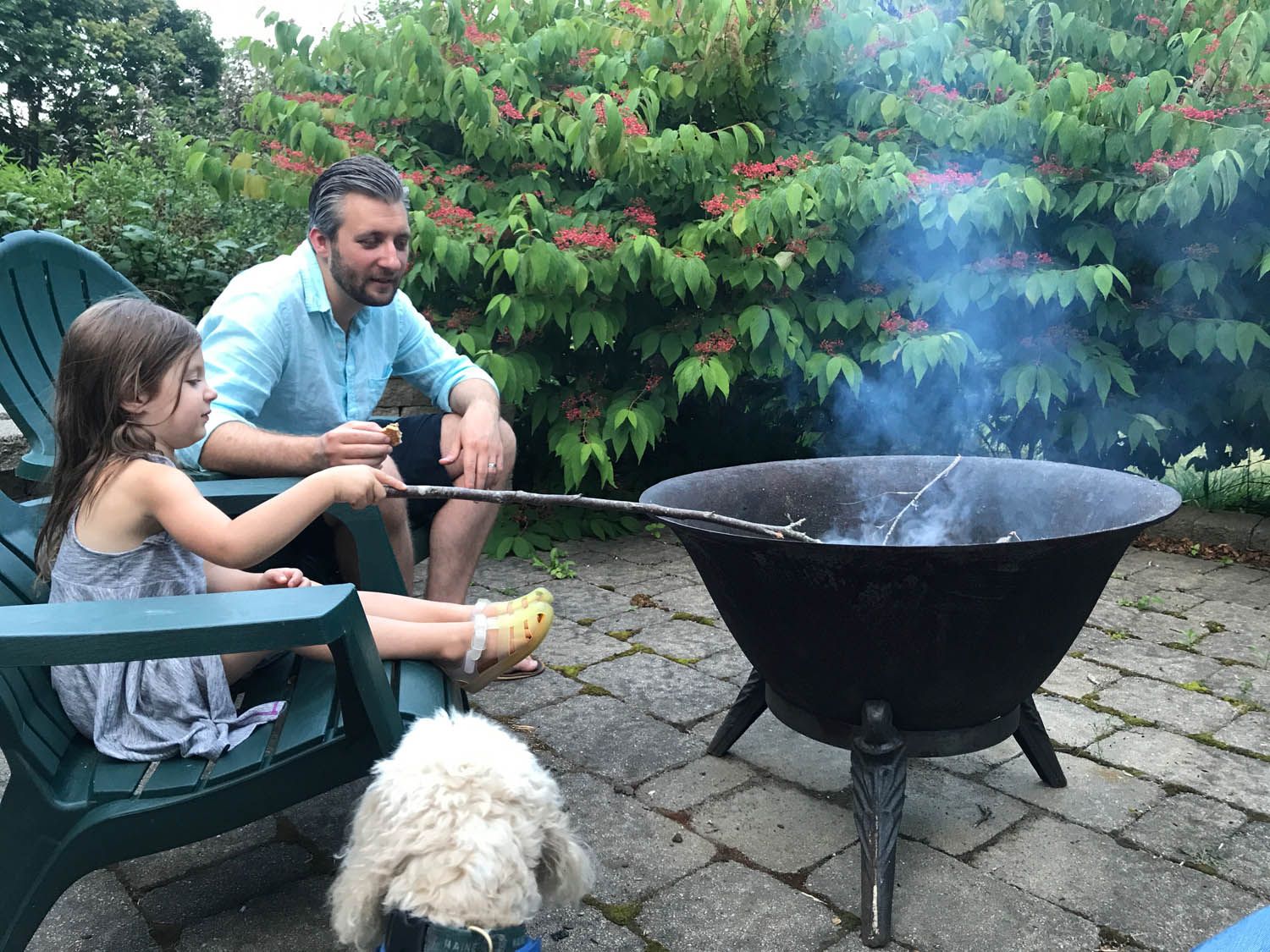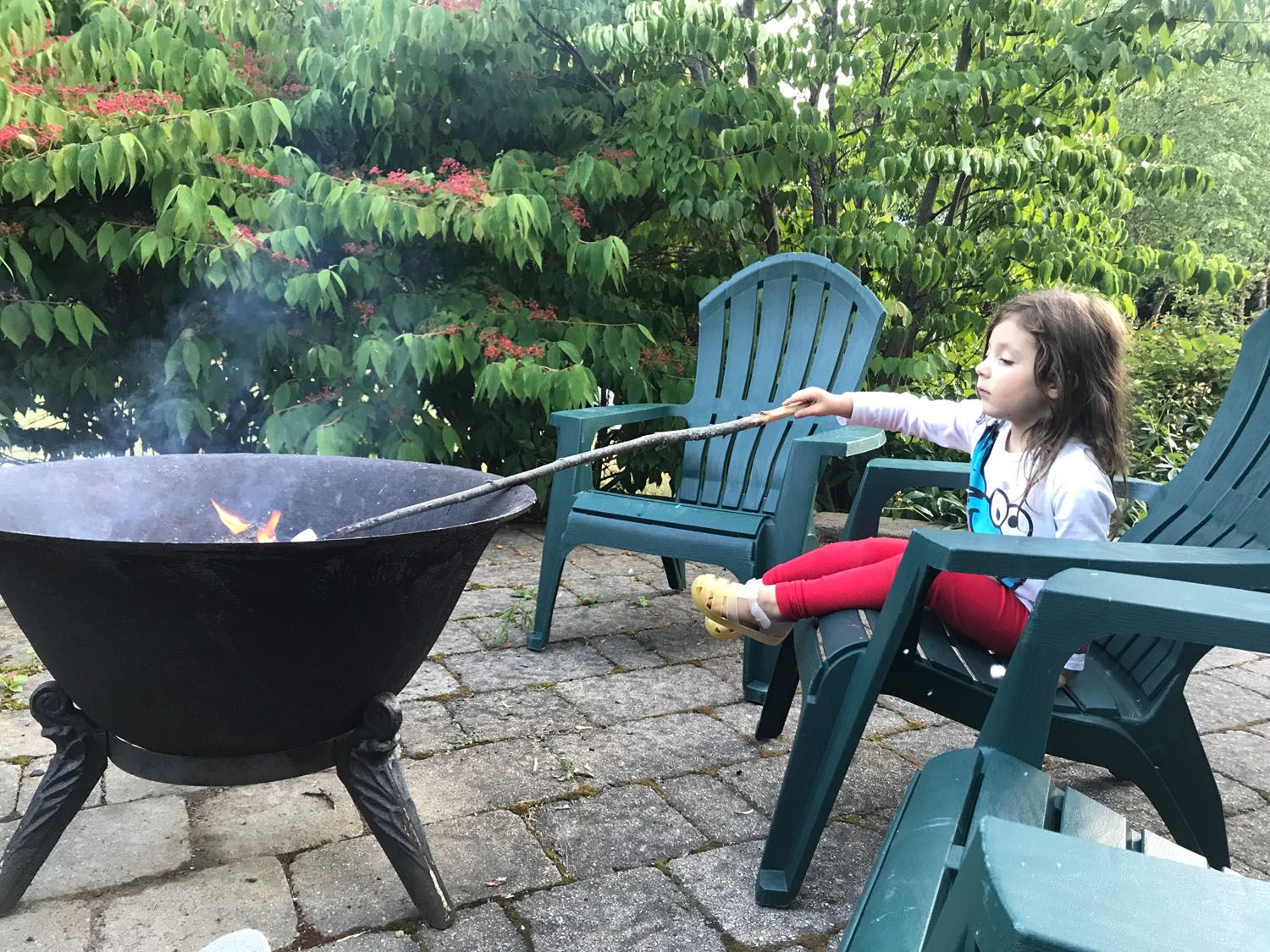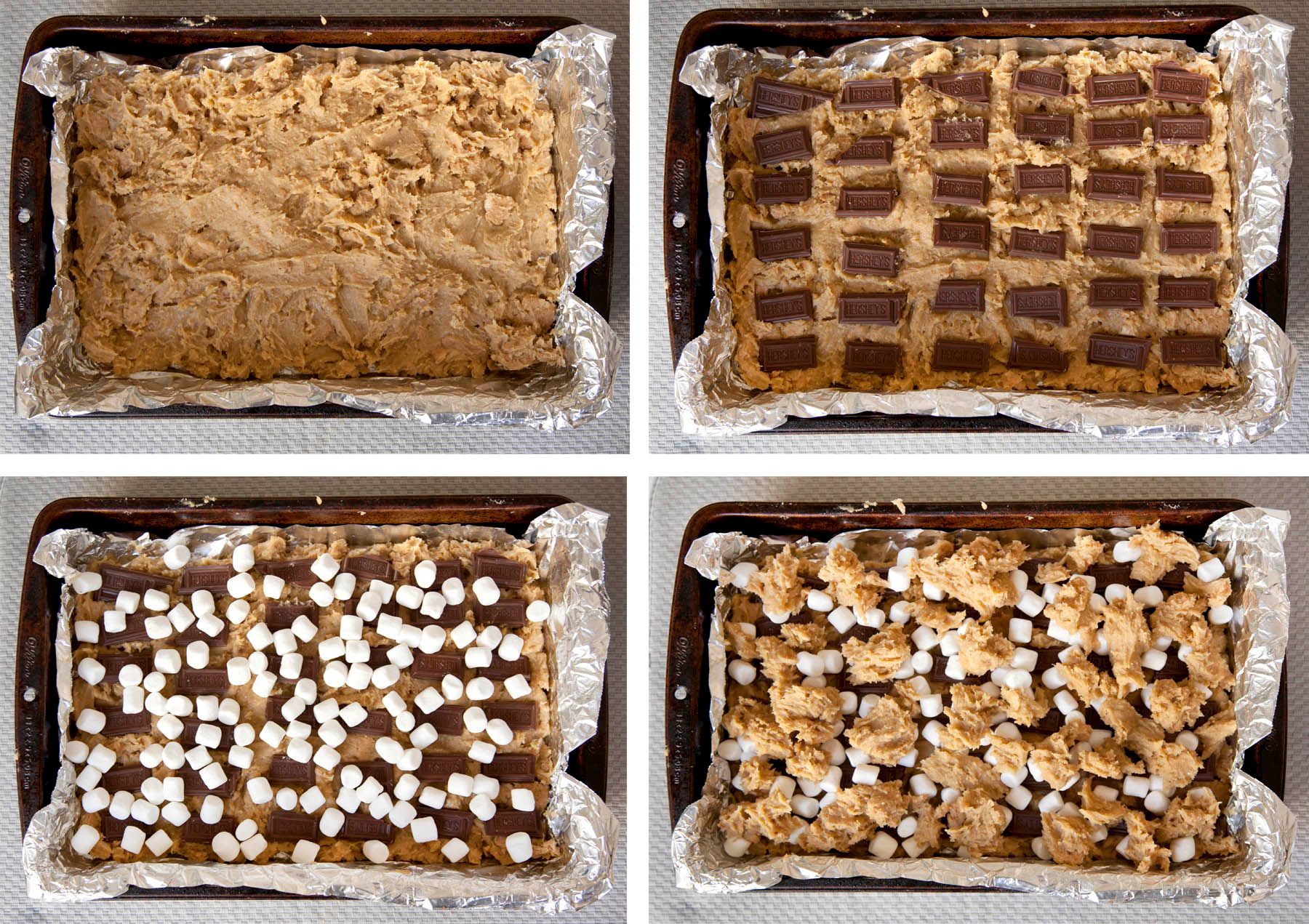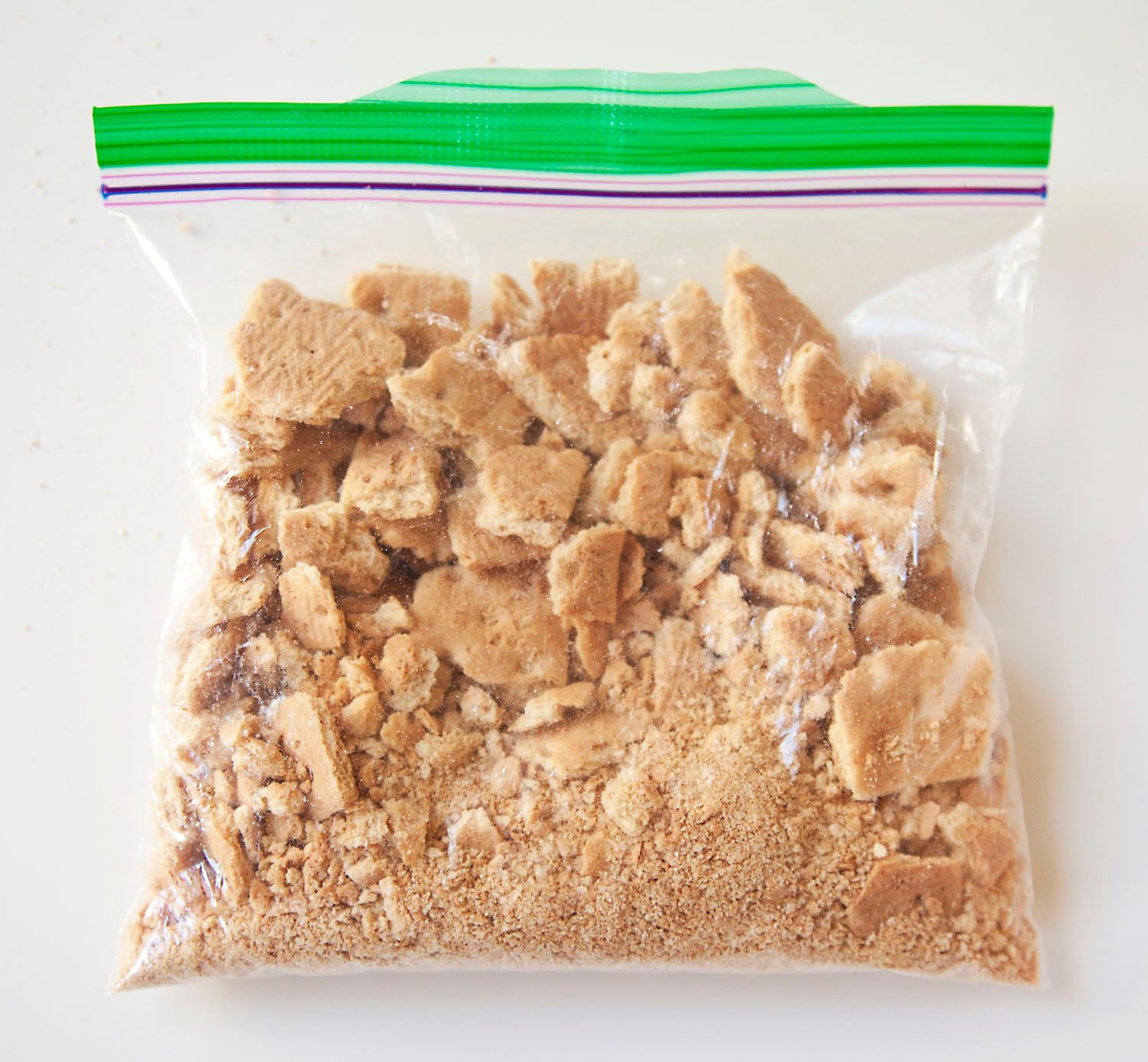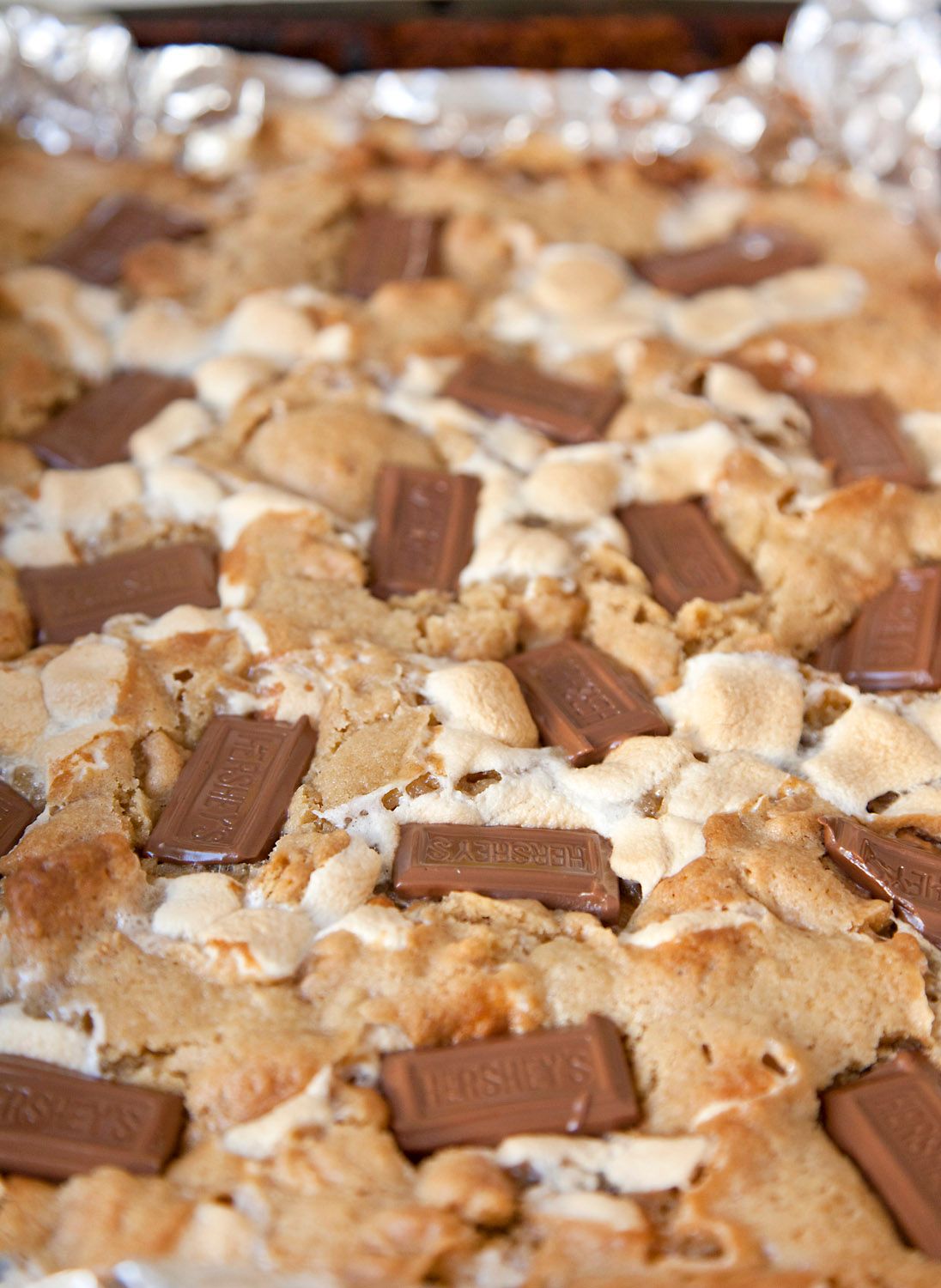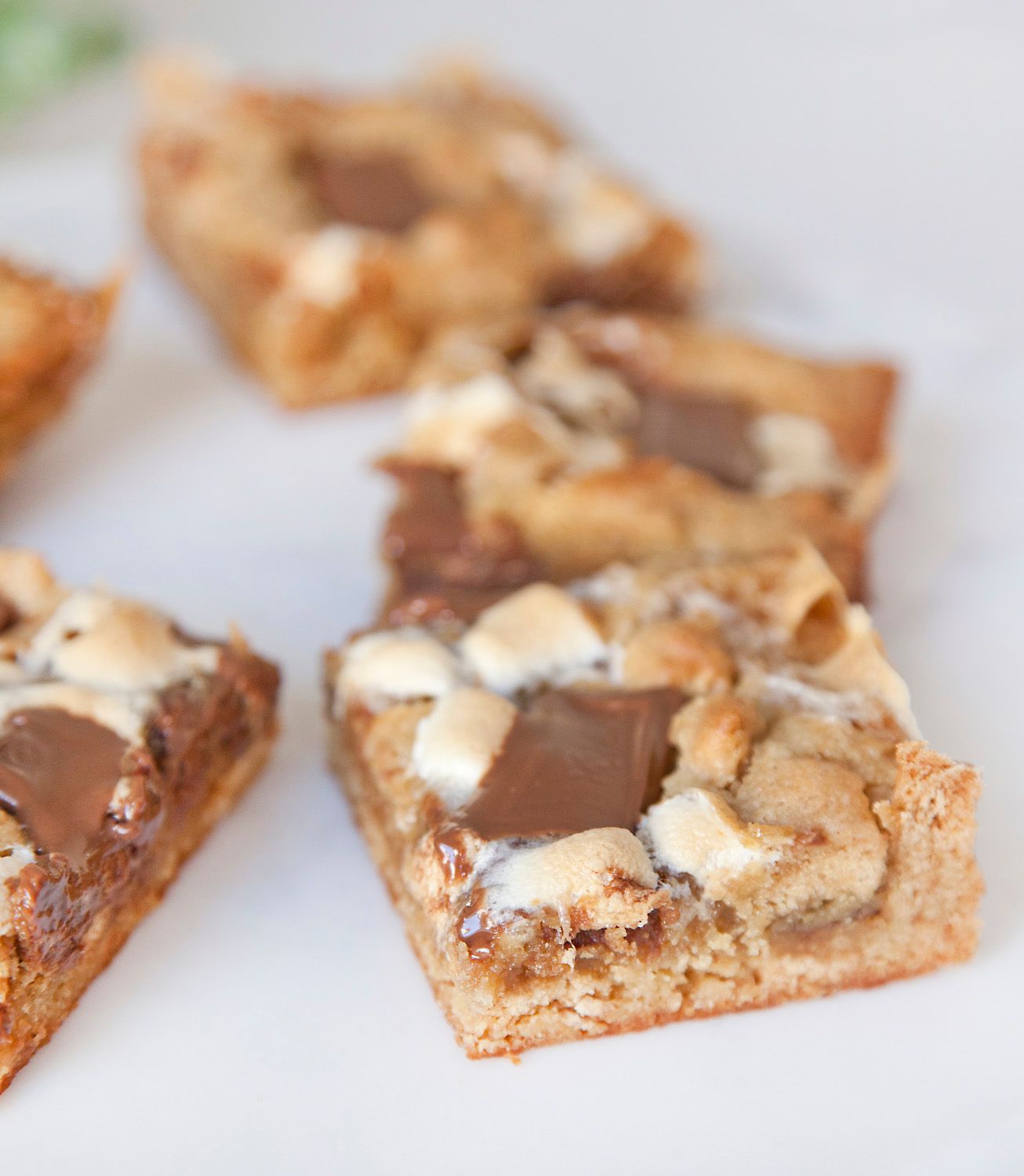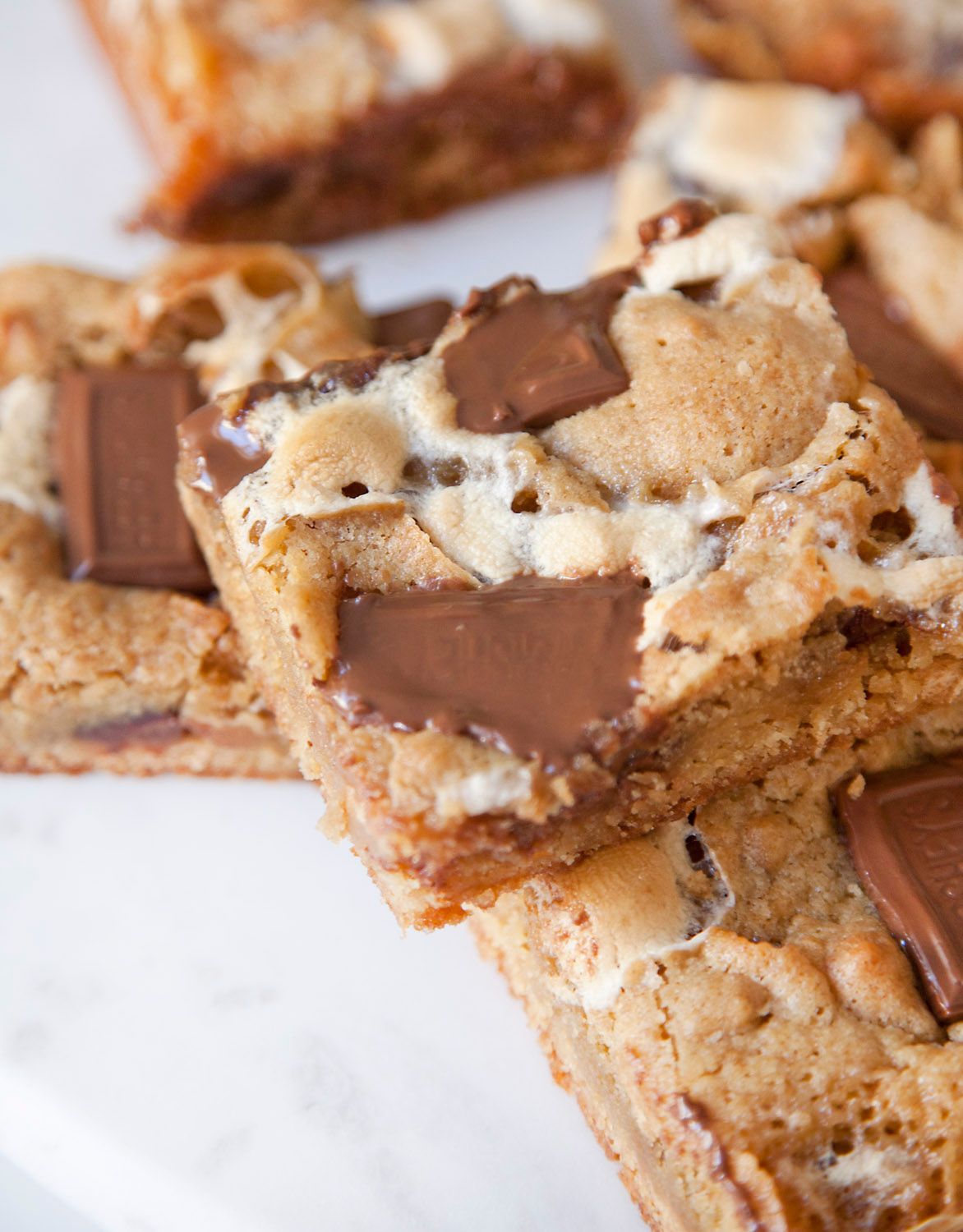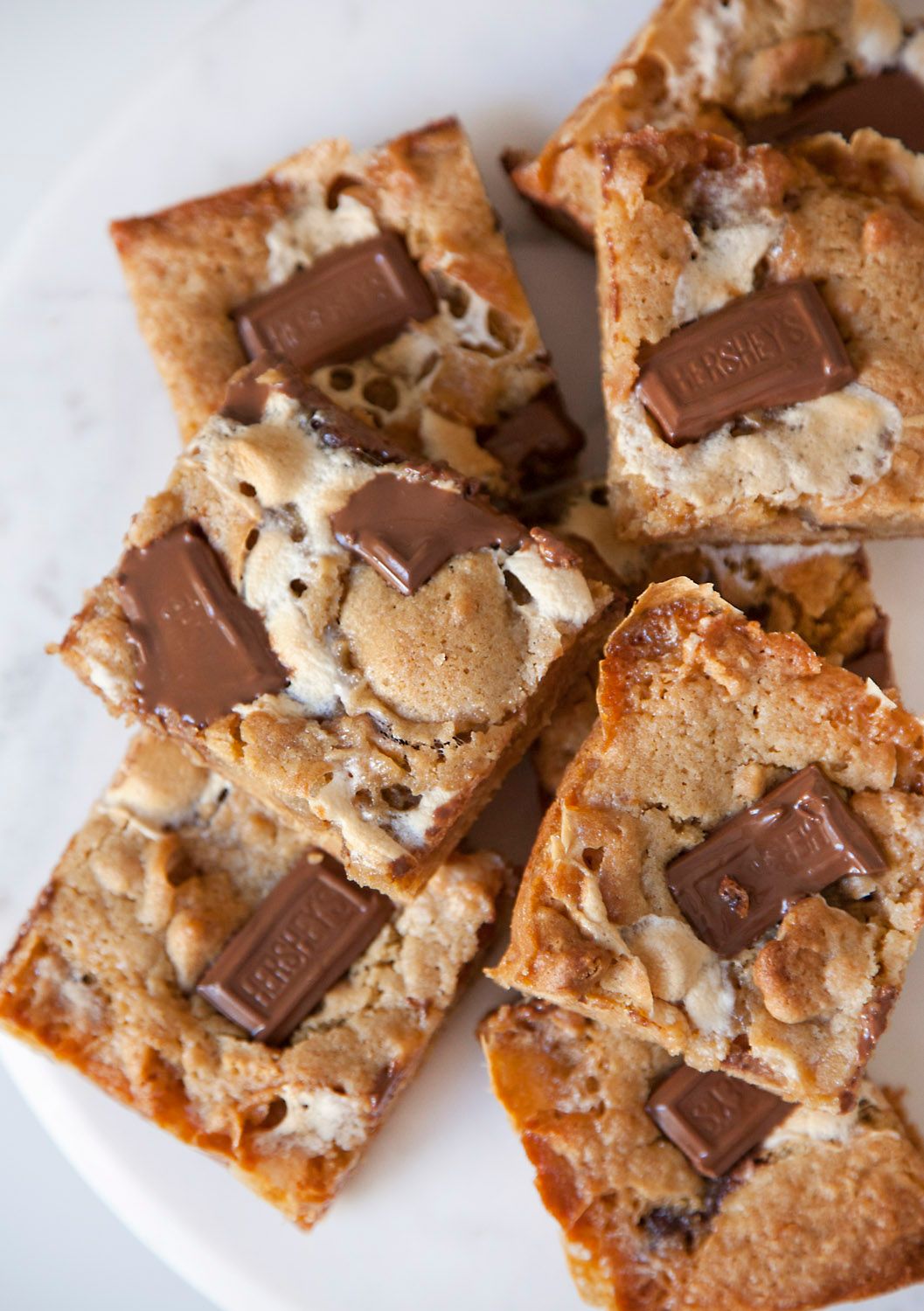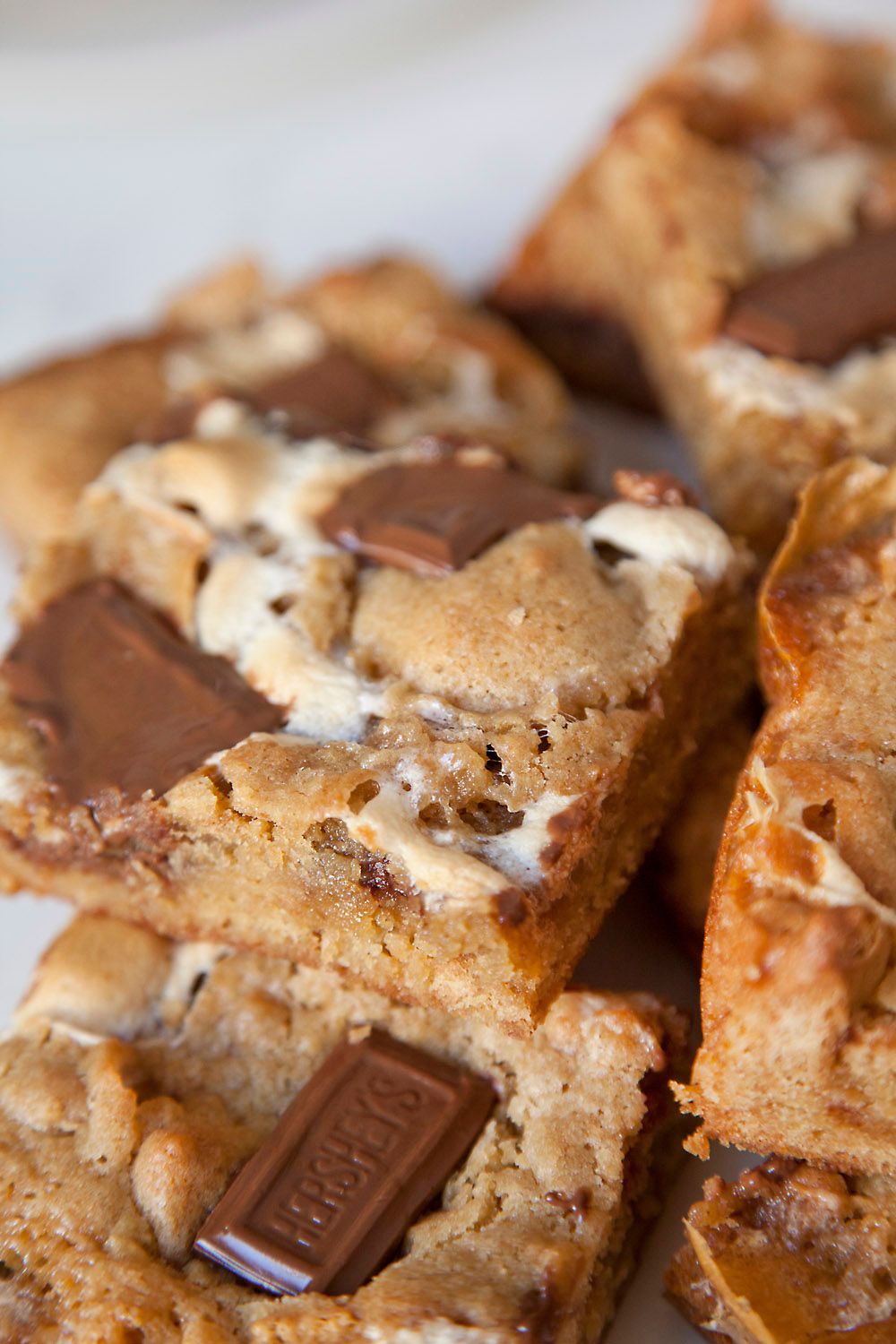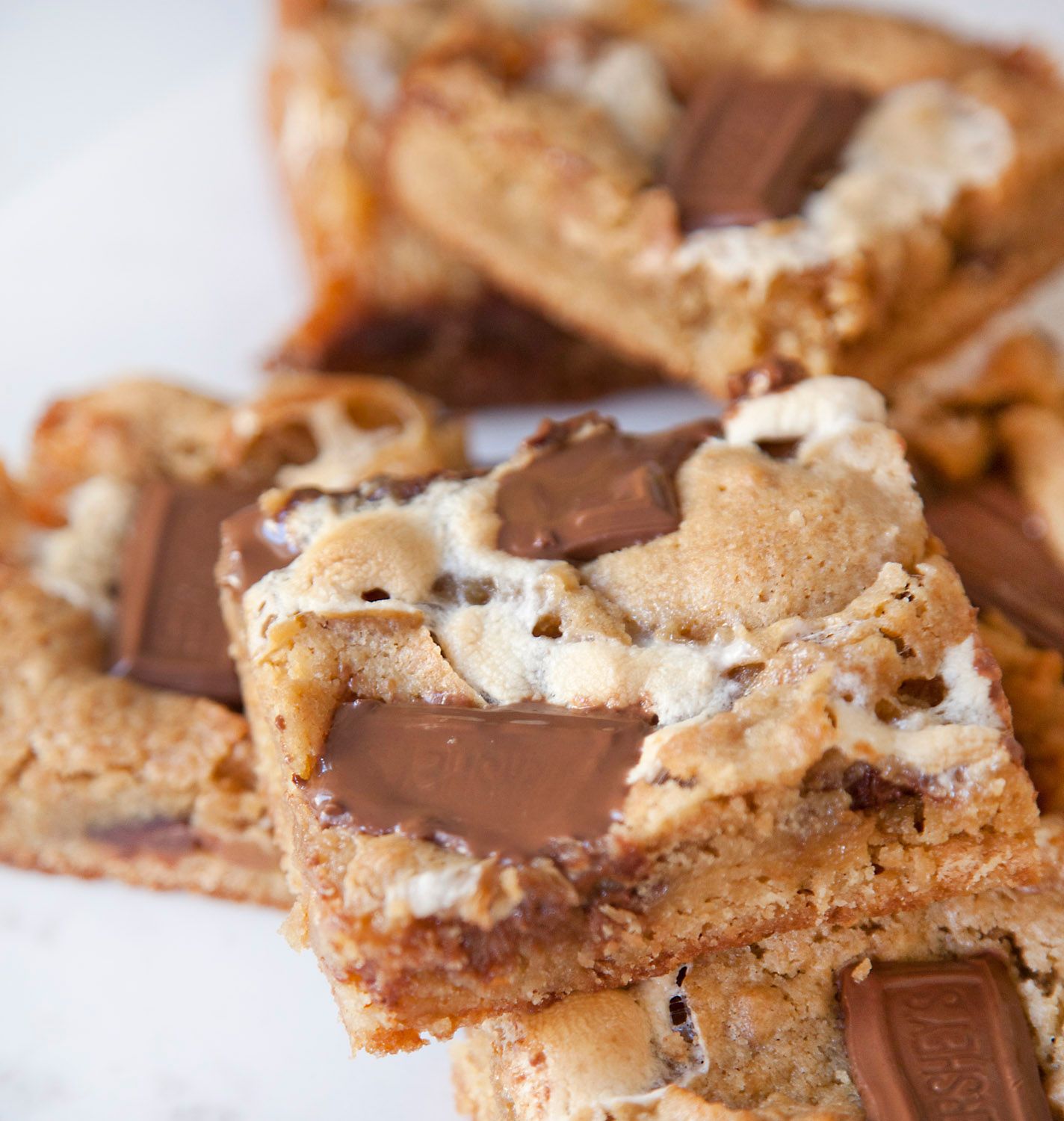 S'Mores Bars
Prep Time
---
15 Minutes

Cook Time
---
30 Minutes

Total Time
---
45 Minutes

Yield
---
Makes 15 Bars

Ingredients
1 Cup Butter (at room temperature)
1.5 Cups Brown Sugar
2 Eggs
1 Tablespoon Vanilla Extract
2 Cups All Purpose Flour
9 Graham Cracker "Sheets", crushed
1 teaspoon Baking Powder
1 teaspoon Salt
4.5, 1.55oz Hershey's Milk Chocolate Bars, divided
1.5 Cups Mini Marshmallows
---
Directions
Preheat your oven to 350 degrees and line a 9x13" pan with tin foil. Spray the tin foil with non-stick spray.
In a large bowl using a handheld or stand mixer fitted with the paddle attachment, beat the butter until creamed and smooth – about 1 minute. Add the sugar and beat on high speed until light and fluffy, about 3 or 4 minutes. Scrape down the sides and bottom of the bowl. Add the eggs, and vanilla and beat on high until fully combined, about 2 minutes.
In a separate bowl, whisk together the flour, graham crackers, baking powder, and salt. With the mixer on medium low, add in your flour mixture slowly and mix until fully combined. Turn off your mixer.
With your hands, take about 2/3 of the batter and press it into the prepared baking pan in an even layer. Top with 3 of the chocolate bars (by breaking each piece off, as shown above). Then top with the marshmallows.
Top with the remaining batter by dropping it in small scoops over the marshmallows. Bake 30-35 minutes (you want the inside just cooked through).
Remove the pan from the oven and immediately press the remaining chocolate bar chunks into the top of the cookies.
Allow the cookies to cool in the baking sheet for 10 minutes before removing them to put on a cooling rack. Allow the cookies to cool completely before cutting.