My favorite breakfast of all time would definitely be a Bagel with Cream Cheese & Lox. I grew up eating "bagels & lox" and to this day, think it's one of the best flavor combos out there. So when having people over for either a brunch party or dinner party, I like to take this NYC classic dish and make it a little more elegant and serve this as an appetizer. I substitute the bagel for a delicious, crisp phyllo shell, and garnish with fresh dill. I also like to amp up the cream cheese with a little shallot to make all those great flavors come alive!
Working with phyllo is a great thing to try out. Once you get the hang of it and how to handle it, the possibilities of what you can make with it are endless!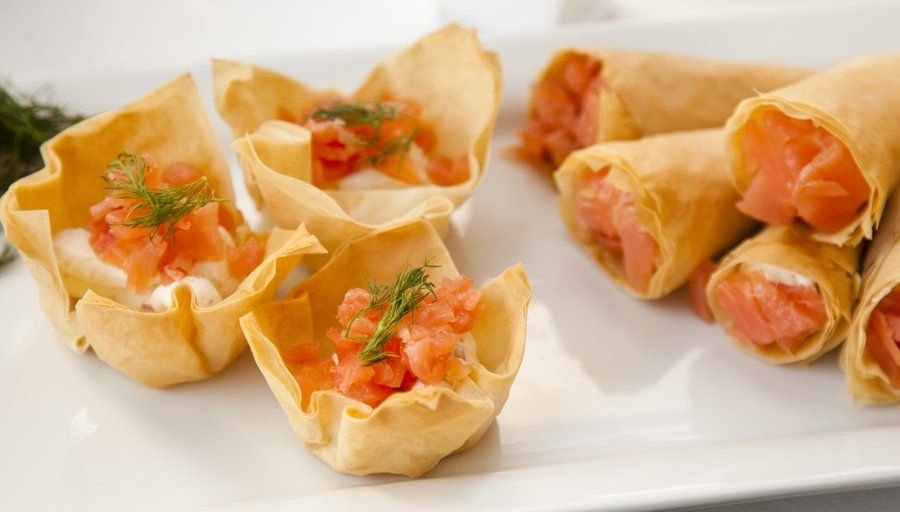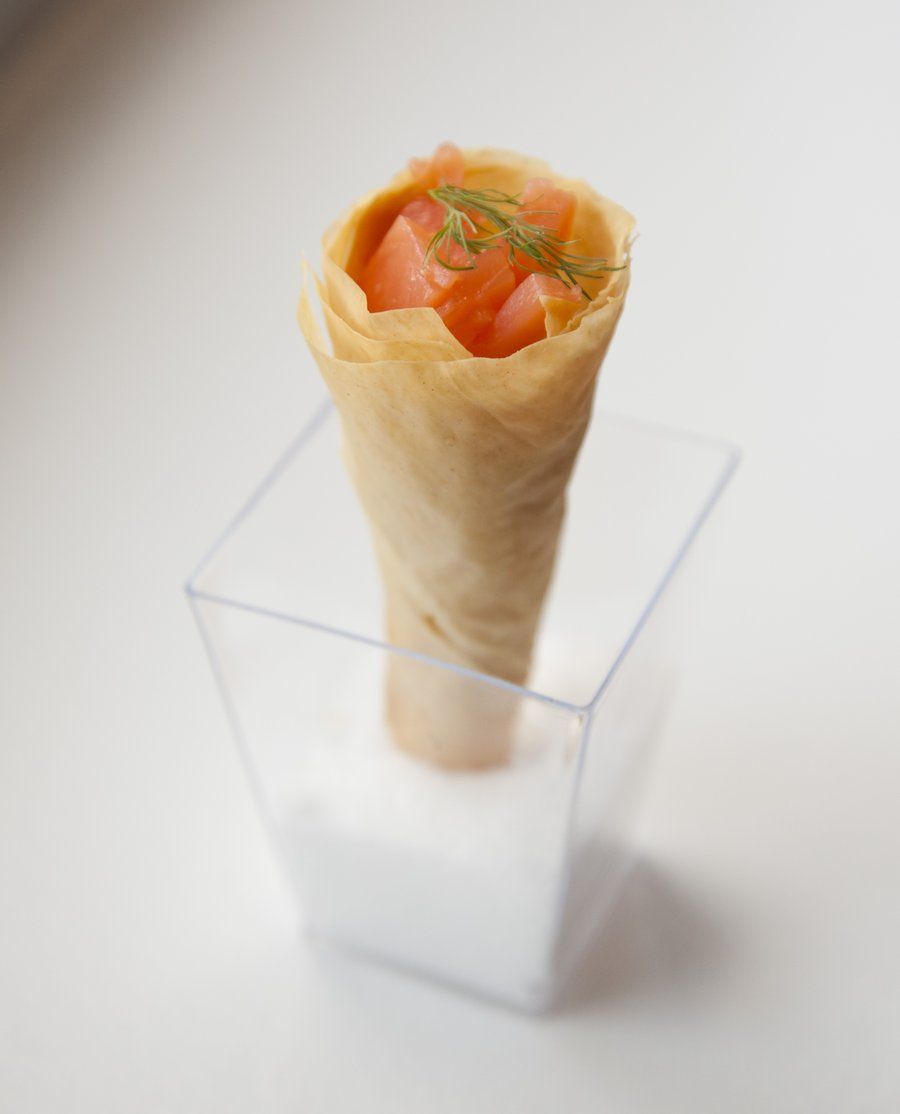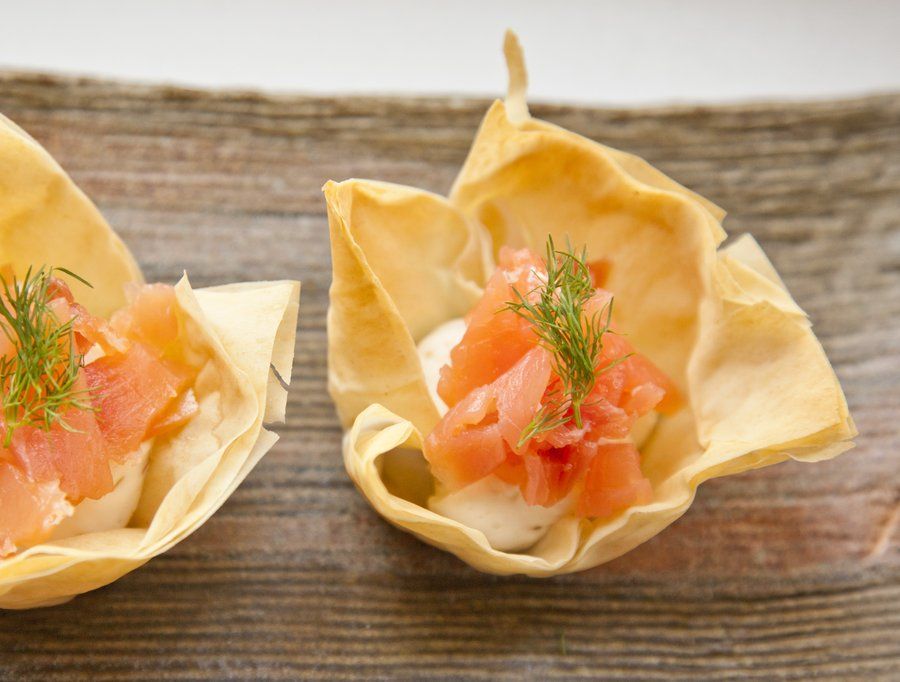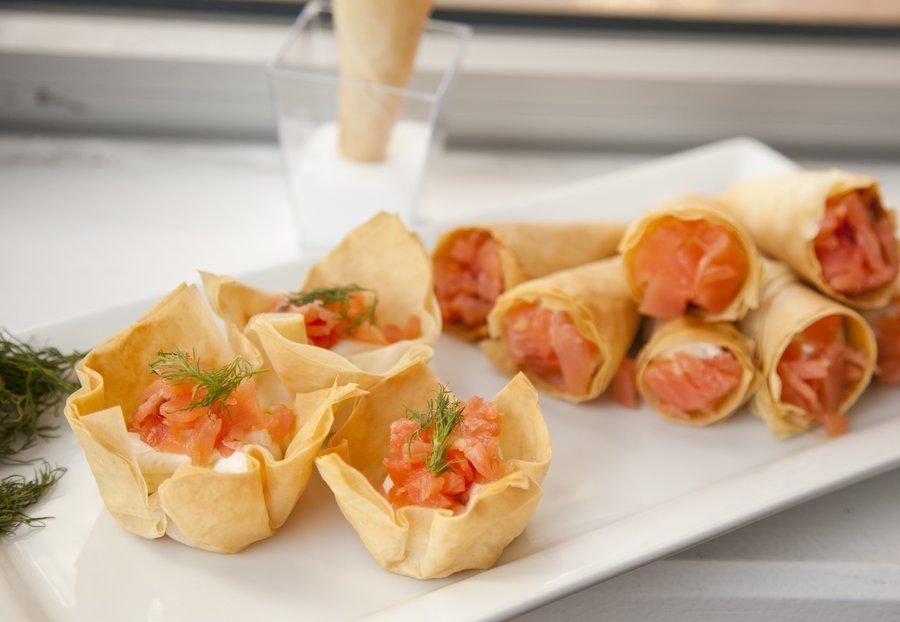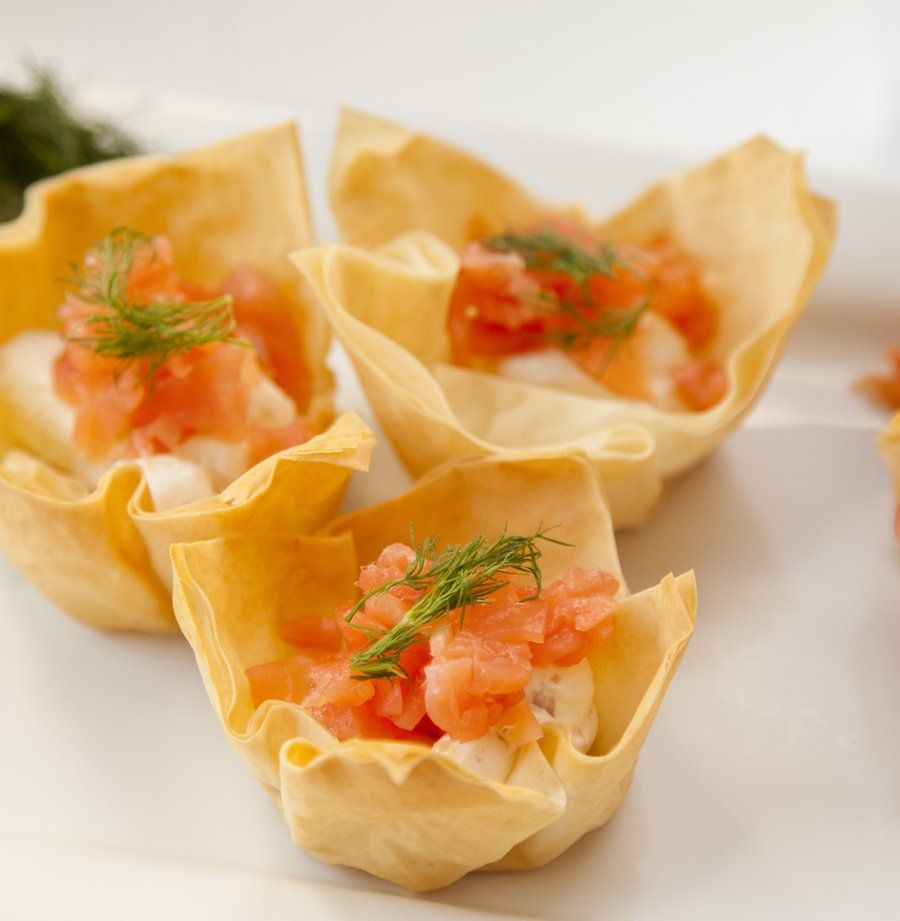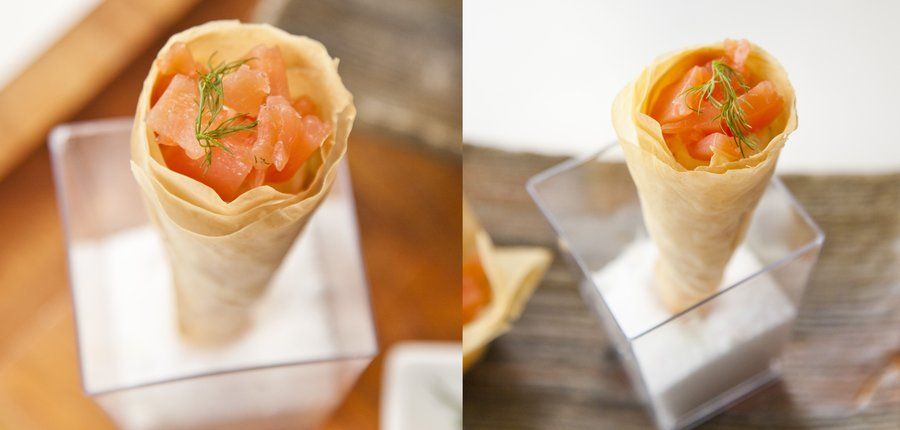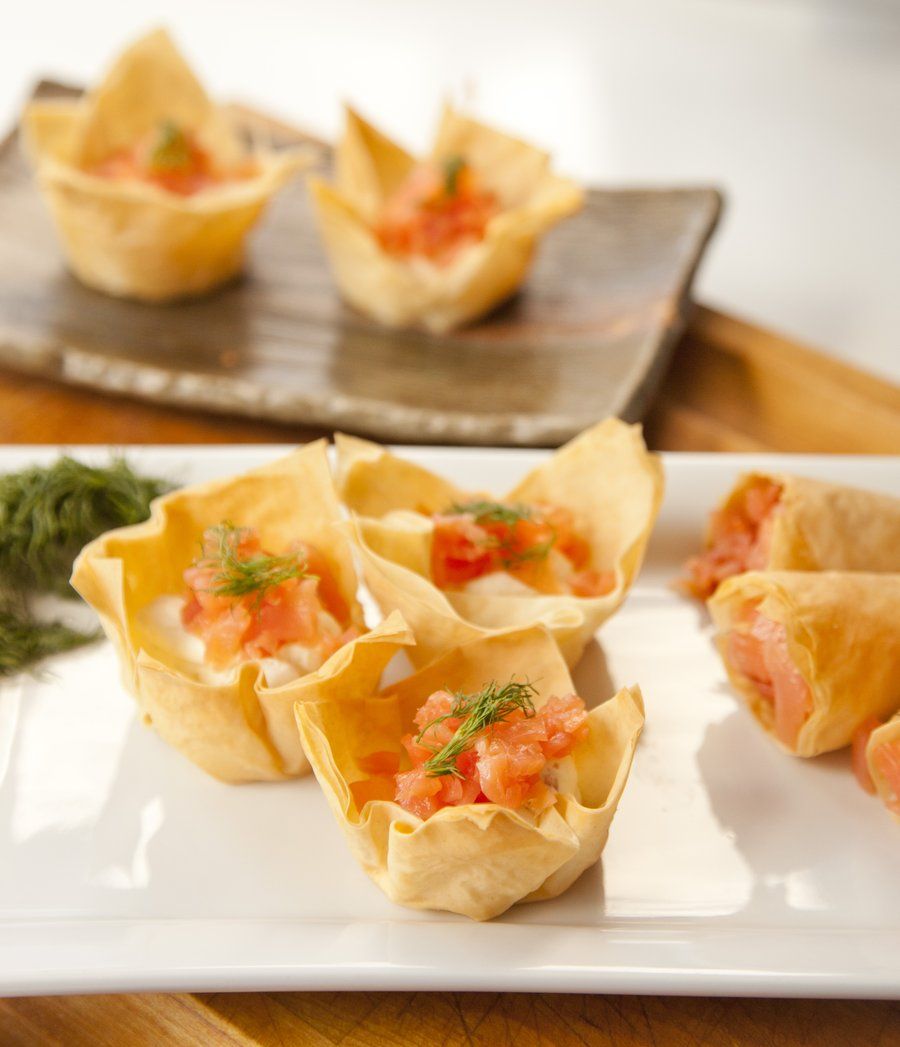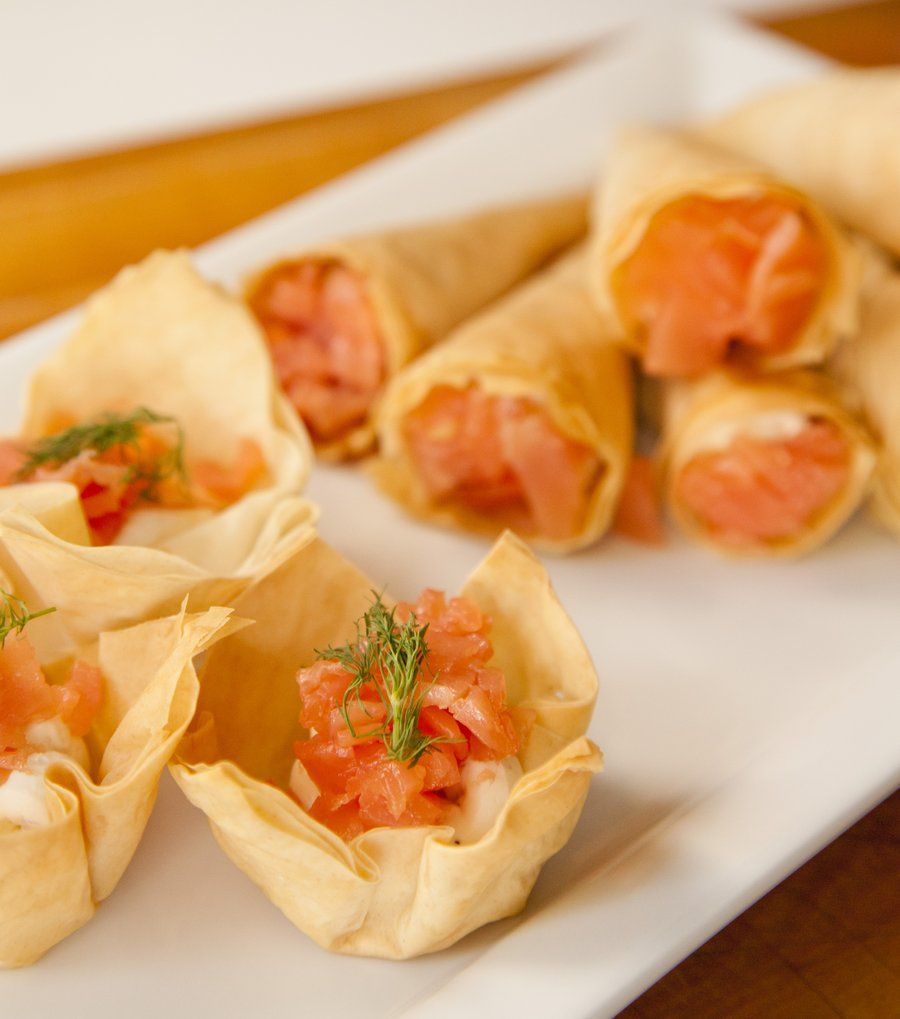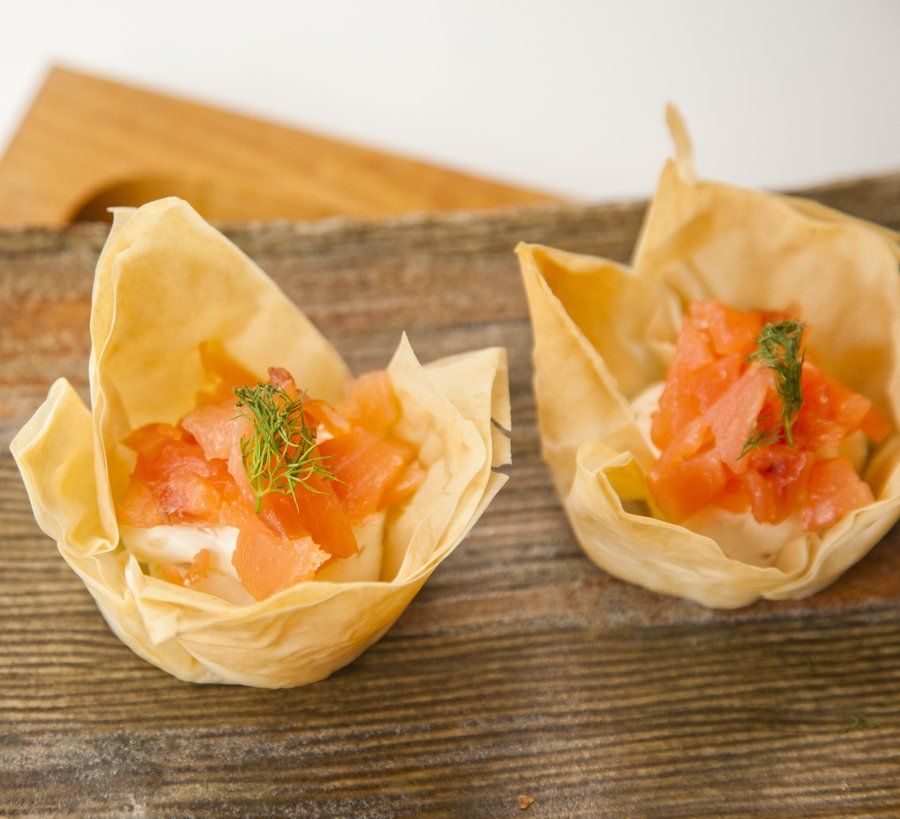 Smoked Salmon Phyllo Bites
Prep Time
---
20 Minutes

Cook Time
---
10 Minutes

Total Time
---
30 Minutes

Yield
---
Makes 13-16 pieces

Ingredients
6 Sheets Phyllo Dough
3 T melted Butter
1/2 minced Shallot
6 oz Whipped Cream Cheese
Black Pepper
4 oz diced Smoked Salmon (Lox)
Fresh Dill (to garnish)
---
Directions
Take your phyllo dough and lay one sheet out on a clean surface. With a pastry brush, gently brush some melted butter all over the top of the phyllo sheet. Place another phyllo sheet on top and repeat the butter process. Add your 3rd sheet of phyllo on top. With a pizza wheel or pastry cutter, remove the jagged edges of the phyllo so all sides are straight. Cut the phyllo into 1/8's (rectangles).
Preheat your oven to 350 degrees. You can mold your phyllo into cones if you have a cone mold, or you can put them into a cupcake mold (just make sure to spray any mold with non-stick cooking spray before you place your phyllo on/in them). Bake for 10-12 minutes in the oven, remove and cool.
Meanwhile in a bowl, combine your cream cheese, shallot and some fresh black pepper together. Put this mixture into a pastry bag for easy piping.
To assemble: Take your phyllo shell, and fill with some of your cream cheese mixture. Top with some pieces of diced salmon, and lay a small piece of fresh dill on top. Serve room temperature.