I love Spanish Tapas, and one of my favorite dishes at a Spanish Tapas restaurant are the various croquettes made. In typical Spanish Ham Croquettes, there is a hard boiled egg mixed in, but instead I turned this Spanish Classic into one of my favorite sandwiches. I transformed the flavors of a Ham & Cheese sandwich into a Croquette!
Swiss Cheese and Ham go together like Gin and Tonic, so I wanted to honor those flavors in this croquette. These are actually extremely easy to make (and will teach you how to make a Béchamel sauce - one of the 5 mother sauces!)
These Ham Croquettes are great as an appetizer for your next party - something new to add into the mix of your same old boring chips n dips!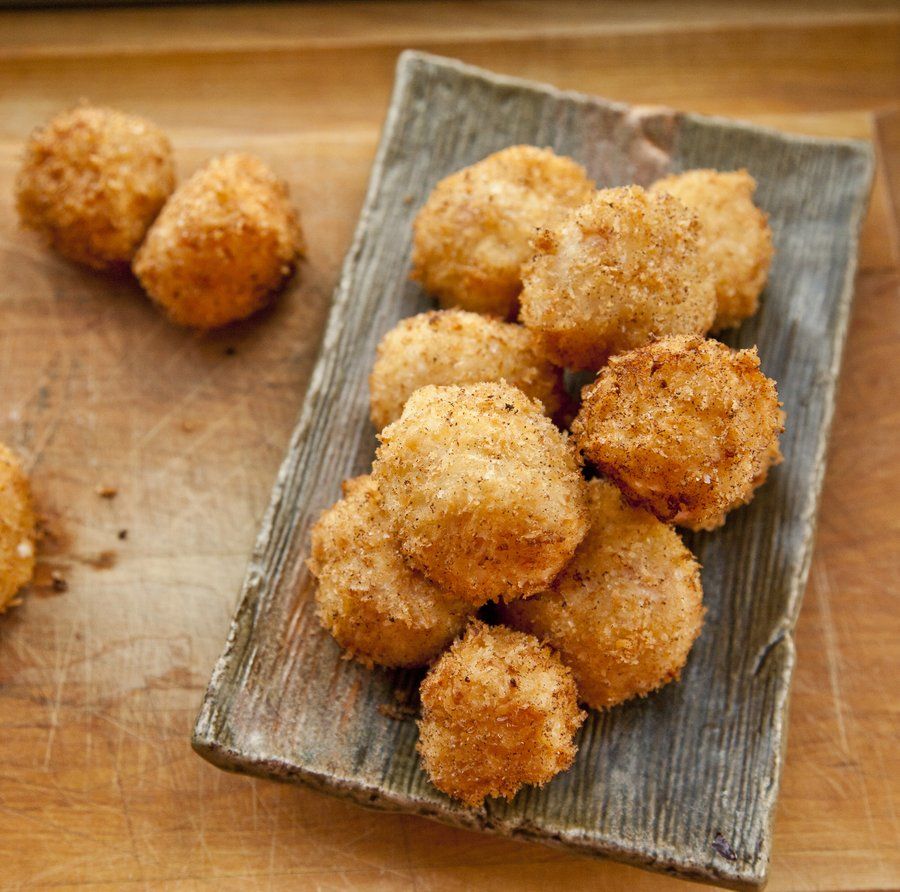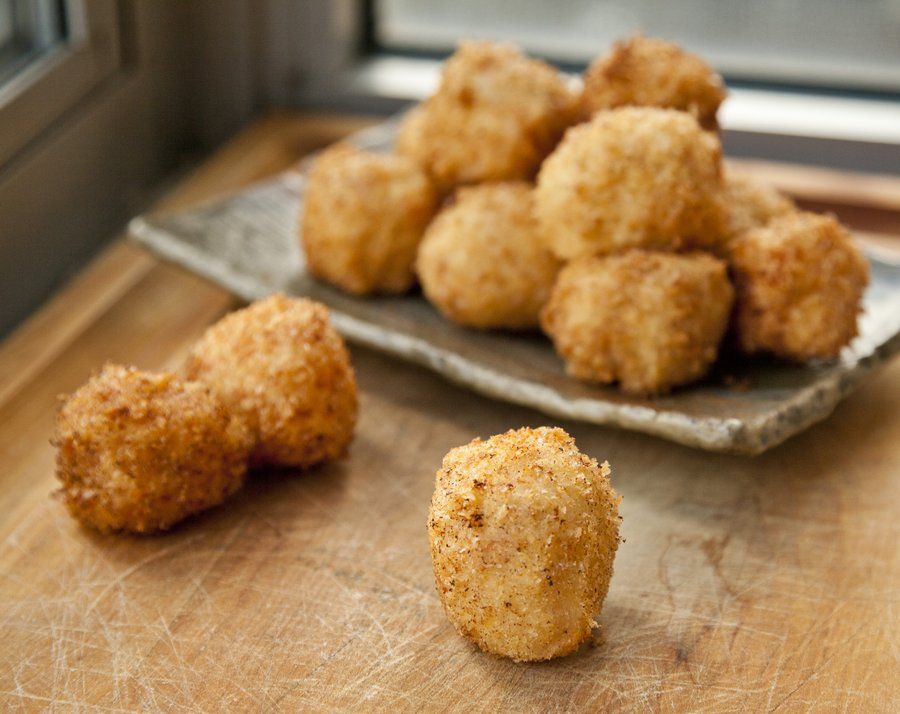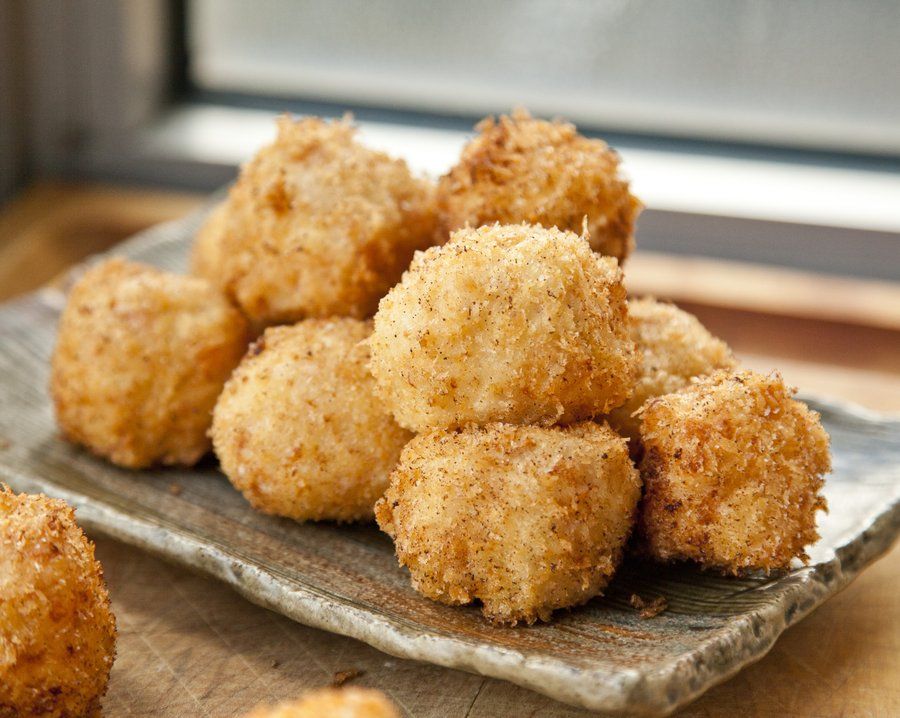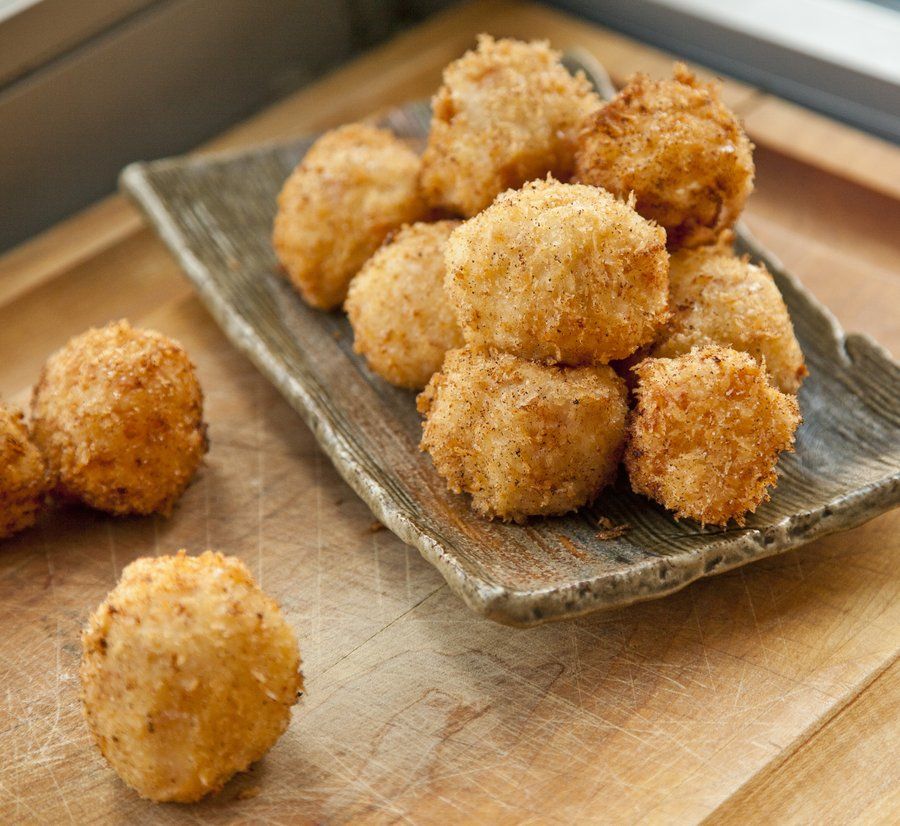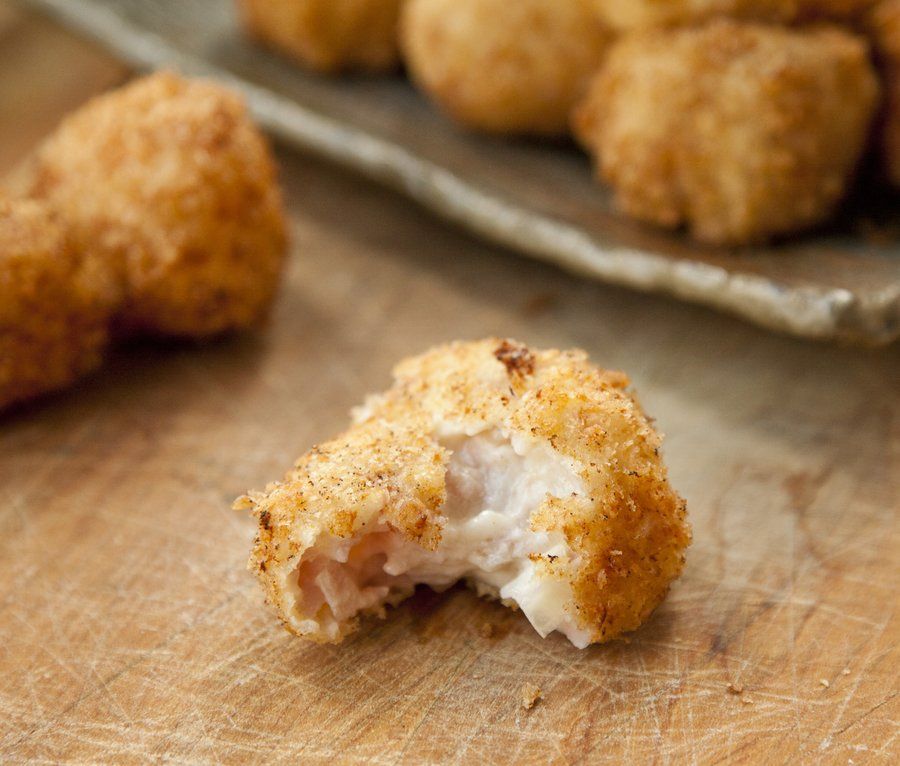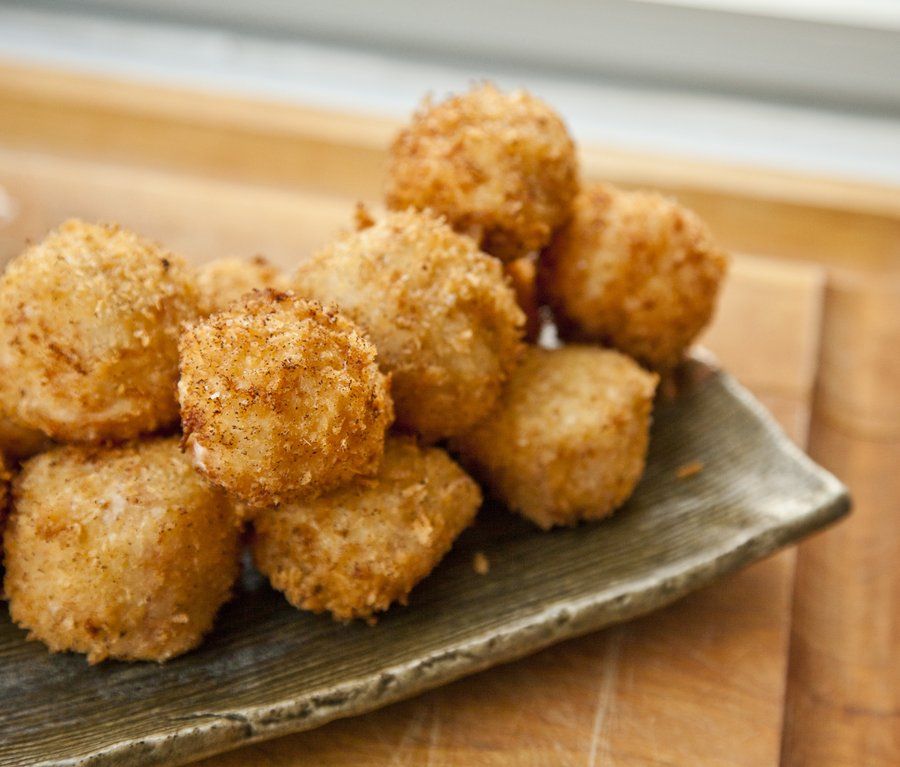 Ham & Cheese Croquettes
Prep Time
---
1 Hour 20 Minutes

Cook Time
---
20 Minutes

Total Time
---
2 Hour 40 Minutes

Yield
---
Makes 15-20 croquettes

Ingredients
6 oz diced Deli Ham
1 Cups grated Swiss Cheese
2 Tablespoon Butter
2 Tablespoon Flour
1 1/2 Cups Milk
1/2 Cups small dice Onion
2 minced Garlic Cloves
Pinch Cayenne
1/2 Teaspoon Dijon Mustard
1 beaten Egg (mixed with 1T of water)
1 Cup Panko Breadcrumbs
3/4 Cups Flour
Canola Oil (for frying)
---
Directions
In a medium sized saucepan over medium heat, melt your butter. Once melted, add in your flour all at once. Stir constantly with a wooden spoon for 2 minutes. Add in your milk and stir together. Let cook over a medium heat until the mixture thickens about 5-8 minutes.
While your béchamel is thickening, in a small sauté pan, heat up 1 teaspoon of oil. Add your onion and cook about 5 minutes. Add your garlic and cook another 2 minutes, remove from heat.
Once your béchamel is nice and thick, add in your swiss cheese and mix together. At this point you can add in your diced ham, onion/garlic mixture, cayenne, and mustard. Stir together to incorporate. Taste and season with salt and pepper. Remove from heat and place the entire pot into the freezer to cool off and firm (about an hour).
While your mixture is cooling, set up your breading station with your flour, egg wash, and panko in 3 separate dishes. Once your mixture has cooled completely, form into 3 inch long logs or into golfball sized balls. Roll in flour, then egg and then coat with Panko. Repeat this process until all the mixture has been used up.
Heat a deep fryer or large pot of oil to 360 degrees. In batches, fry your croquettes until golden brown on the outside. Serve immediately.