I am all about creating recipes that are seasonal, with ingredients that are showcased and available during that season. Summer is the season for tomatoes and especially Heirloom Tomatoes. Yesterday I came across these beautiful Mini Heirloom Tomatoes and decided to slow roast them, and make them into a tart topped with a bright fresh salad.
Holy Yumminess.
If you can't find Mini Heirlooms, just thin slice (1/4") regular Heirloom Tomatoes (I'd use about 3 for this recipe) and roast them the same way. When roasting Tomatoes you're looking for them to just start to wilt and prune up a bit, and brown very slightly. Roasting tomatoes brings out this incredible flavor that will turn non-tomato lovers into believers!
You can also top this tart with some fresh Mozzarella, Burrata or Ricotta Cheese to give it a little more of an Italian pizzazz.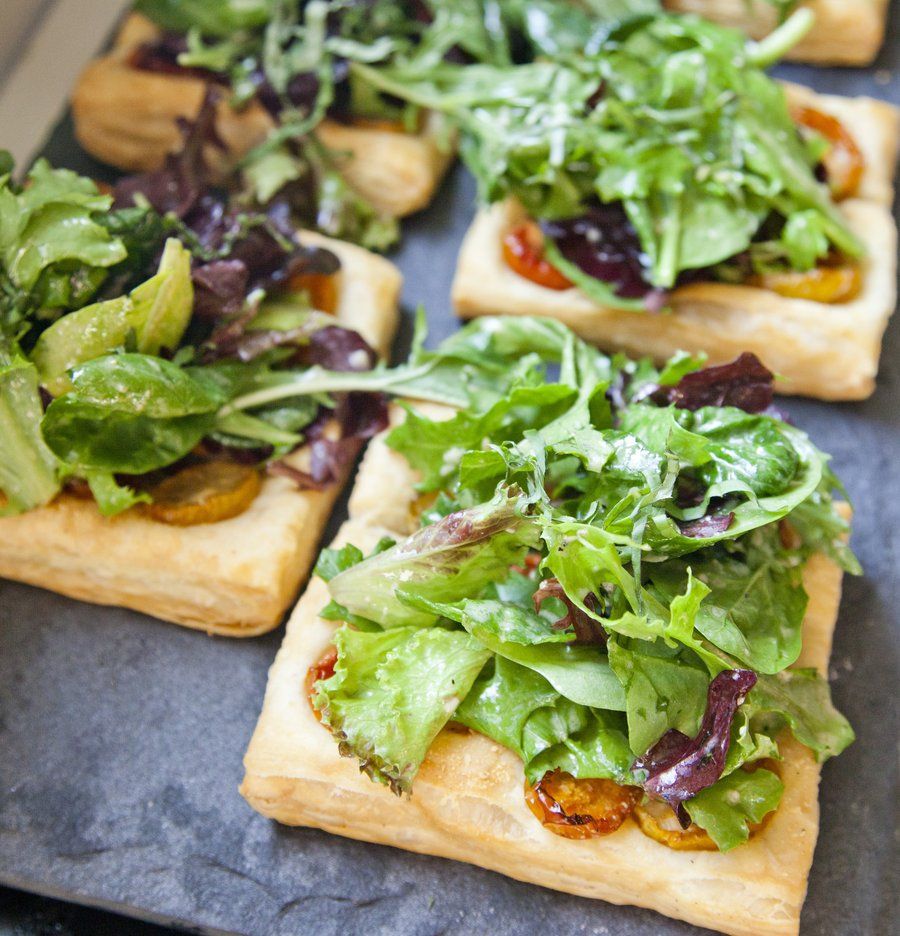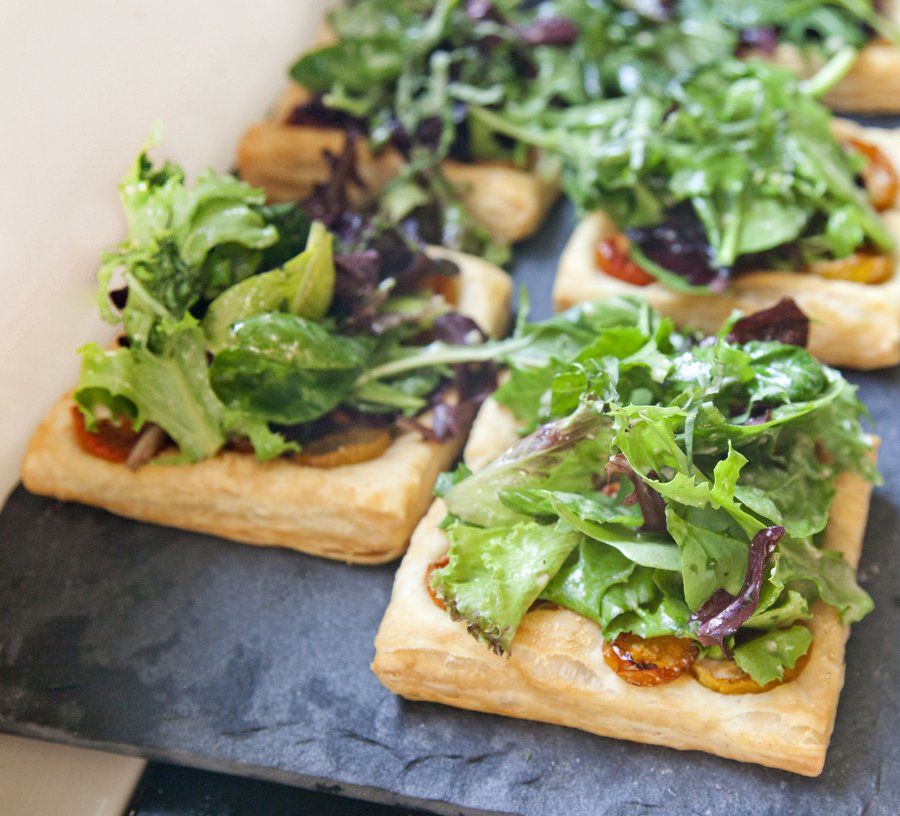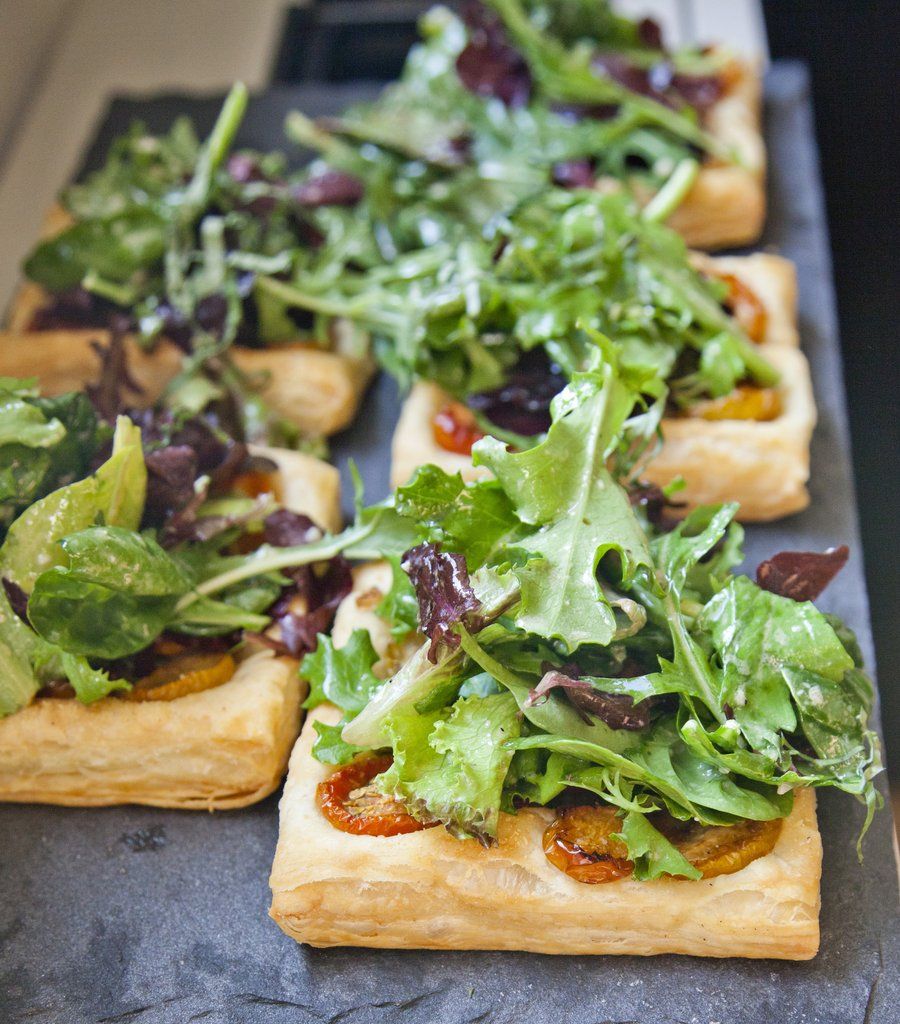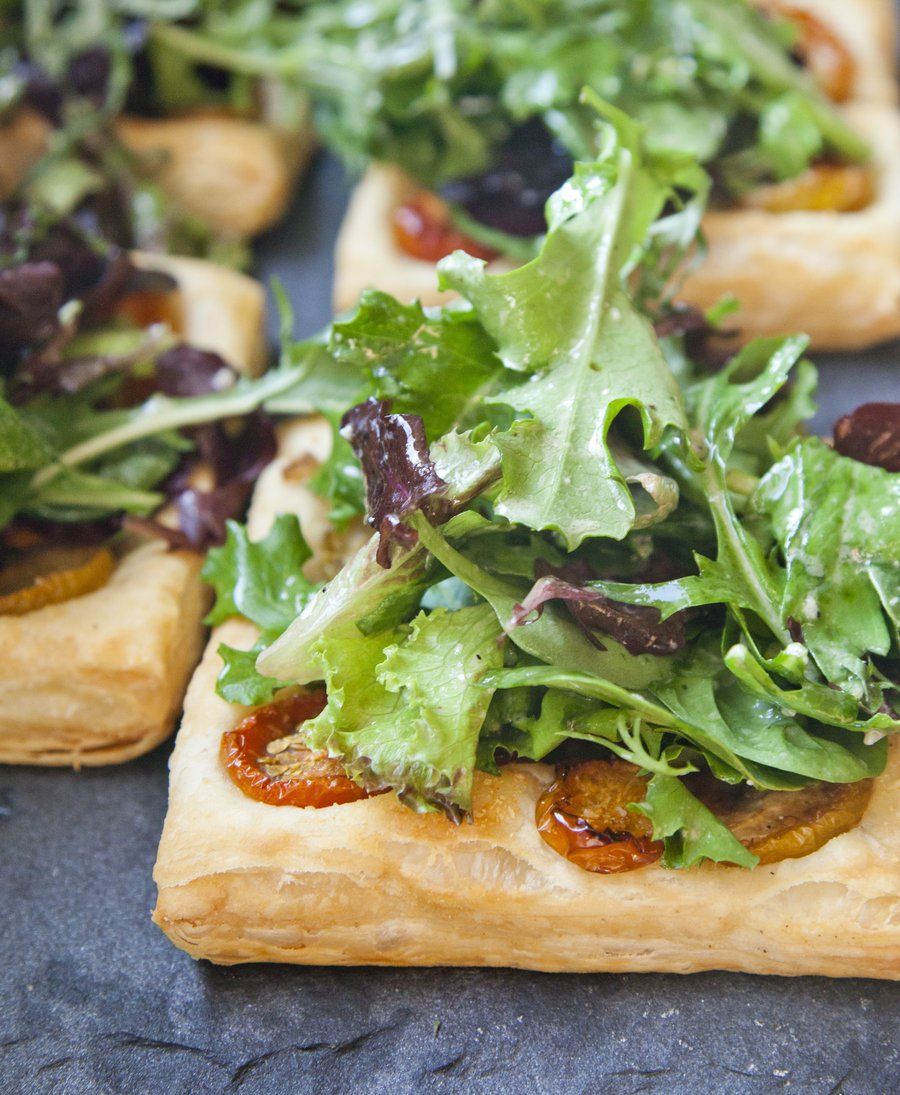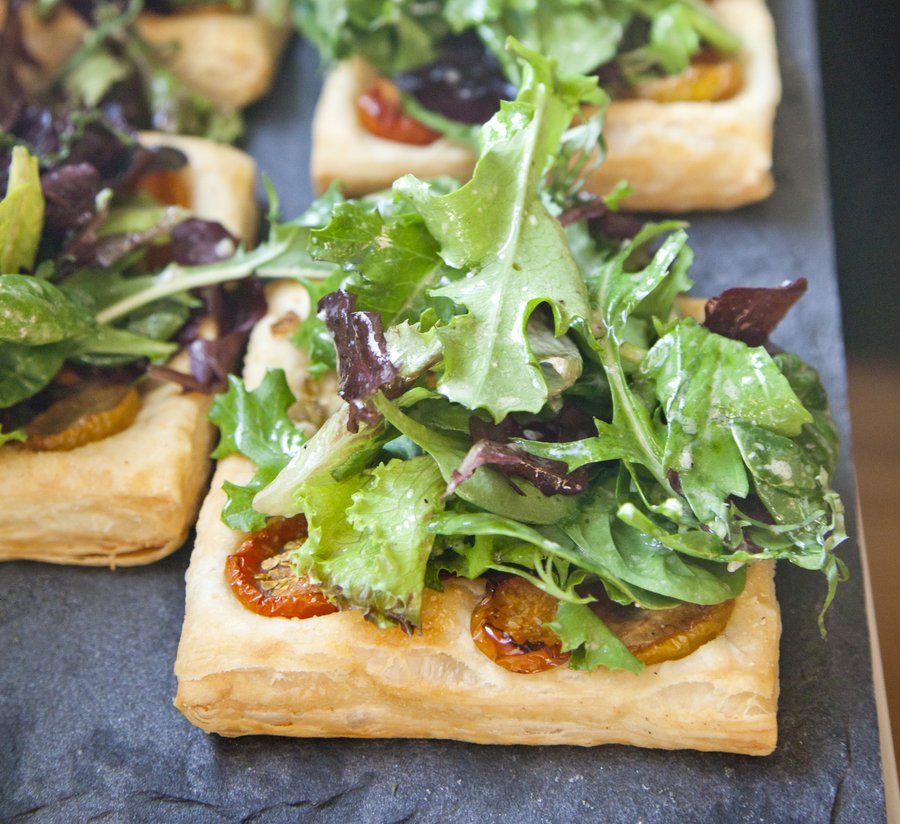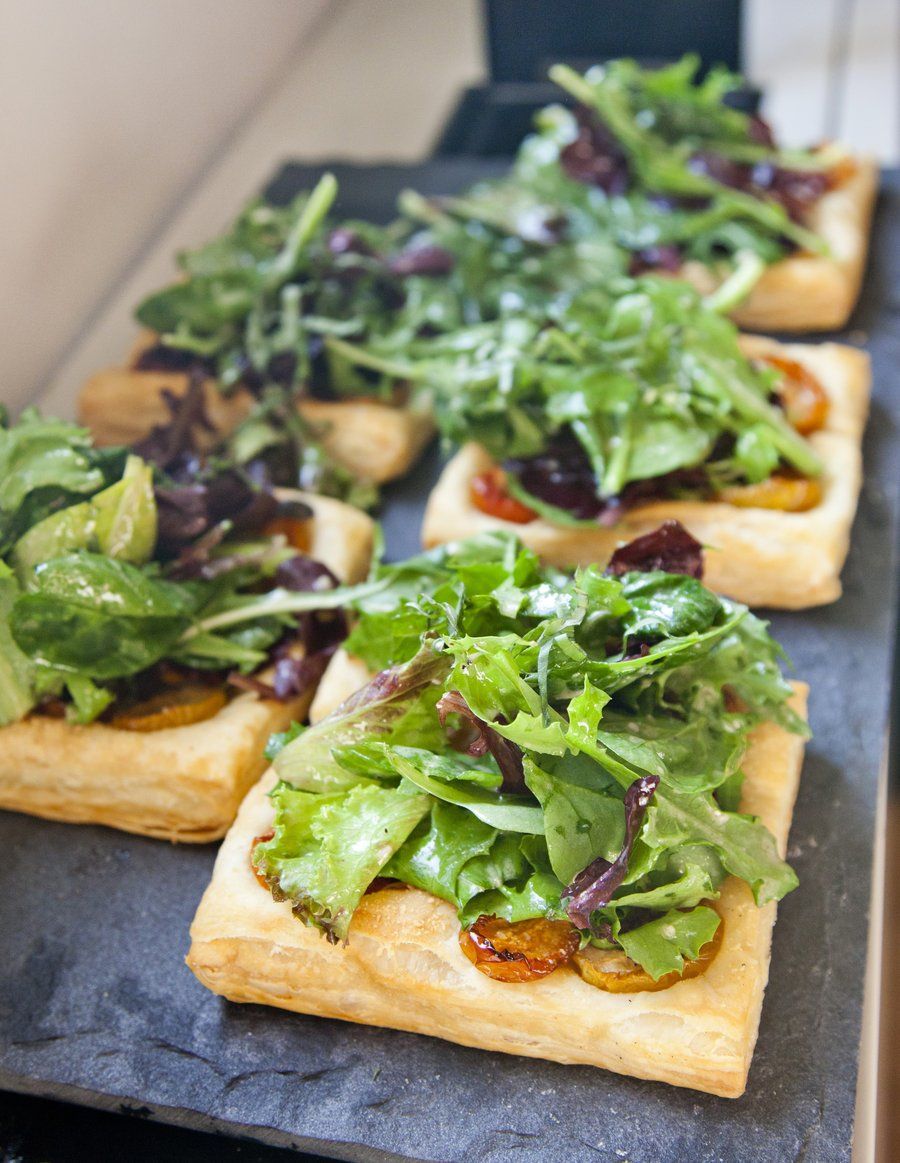 Roasted Heirloom Tomato Tart with a Mixed Salad
Prep Time
---
1 Hour 10 Minutes

Cook Time
---
25 Minutes

Total Time
---
2 Hour 35 Minutes

Yield
---
Makes 6 Tarts

Ingredients
16 oz Mini Heirloom Tomatoes
Salt
Sugar
1 1/2 Sheets Puff Pastry (Pepperidge Farm Brand)
2 tsps Parmesan Cheese (grated)
2 Scallions (sliced thin)
1 Tablespoon Red Wine Vinegar
1 Garlic Clove (minced)
1 Teaspoon Dijon Mustard
1/4 Cup Extra Virgin Olive Oil
Salt and Pepper (to season the dressing)
3 oz Mixed Greens
Fresh Basil Leaves (chiffonade)
---
Directions
Preheat your oven to 325 degrees. Cut all of your mini heirloom tomatoes in half, lengthwise using a serrated knife. On a baking sheet that has a resting rack on it, spread out all your tomatoes and drizzle with olive oil, salt and a little sugar. Bake in the oven for 1 hour. Remove.
Increase the oven temperature to 375 degrees. Take your puff pastry and cut it into 6 equal sized squares. Place the puff pastry on a silpat lined baking sheet. Top each square with the roasted tomatoes. Add to each some of your scallions and a little sprinkle of the grated parmesan cheese. Bake in the oven for 25 minutes.
While the puff pastry is baking make your salad dressing: in a bowl combine your red wine vinegar, garlic clove, and dijon. Slowly whisk in your Olive Oil to make an emulsion - taste and season with salt and pepper. Once the puff pastry has turned a beautiful golden brown color, remove from the oven.
Toss your mixed green in the salad dressing and serve on top of the hot tomato tart with some fresh basil.