Growing up in New York, when I was a kid, as a treat, my dad would sometimes take me to our local Jewish deli for lunch. I love me a good New York Jewish Deli…with the hot dogs, pastrami sandwiches on Rye bread, pickles, coleslaw… yumm.
So I decided to pay homage to the New York deli via a hamburger. I love the combination of Pastrami, Swiss Cheese, and Caramelized Onions, so I thought this would be a fun addition to a regular burger. What a combination it was! Holy yumminess!
All the flavors of this burger melded together amazingly and my husband and I each ate 2 burgers and were wishing there was more.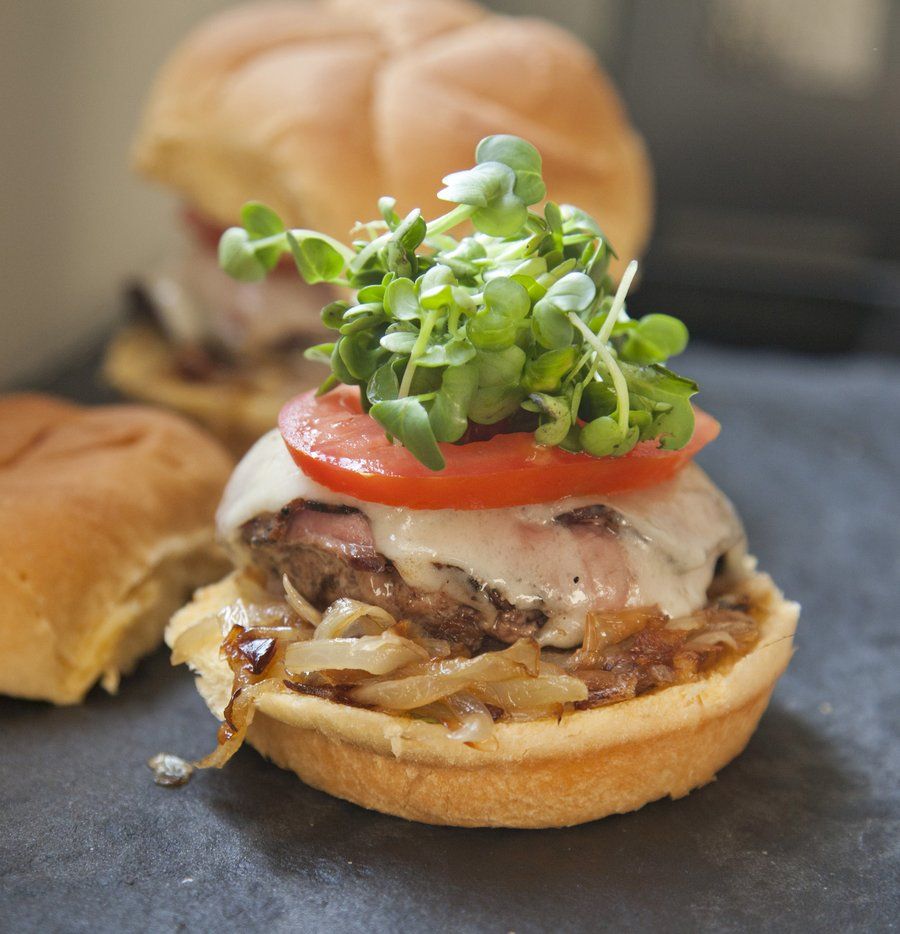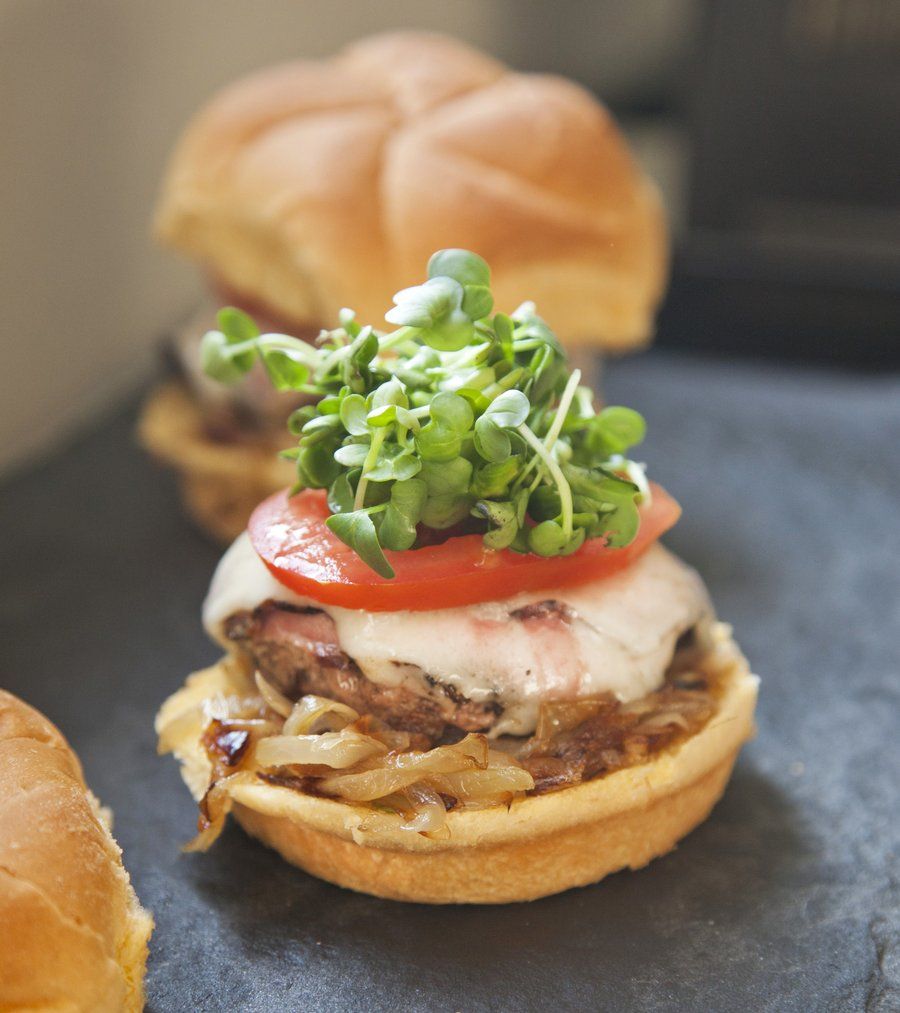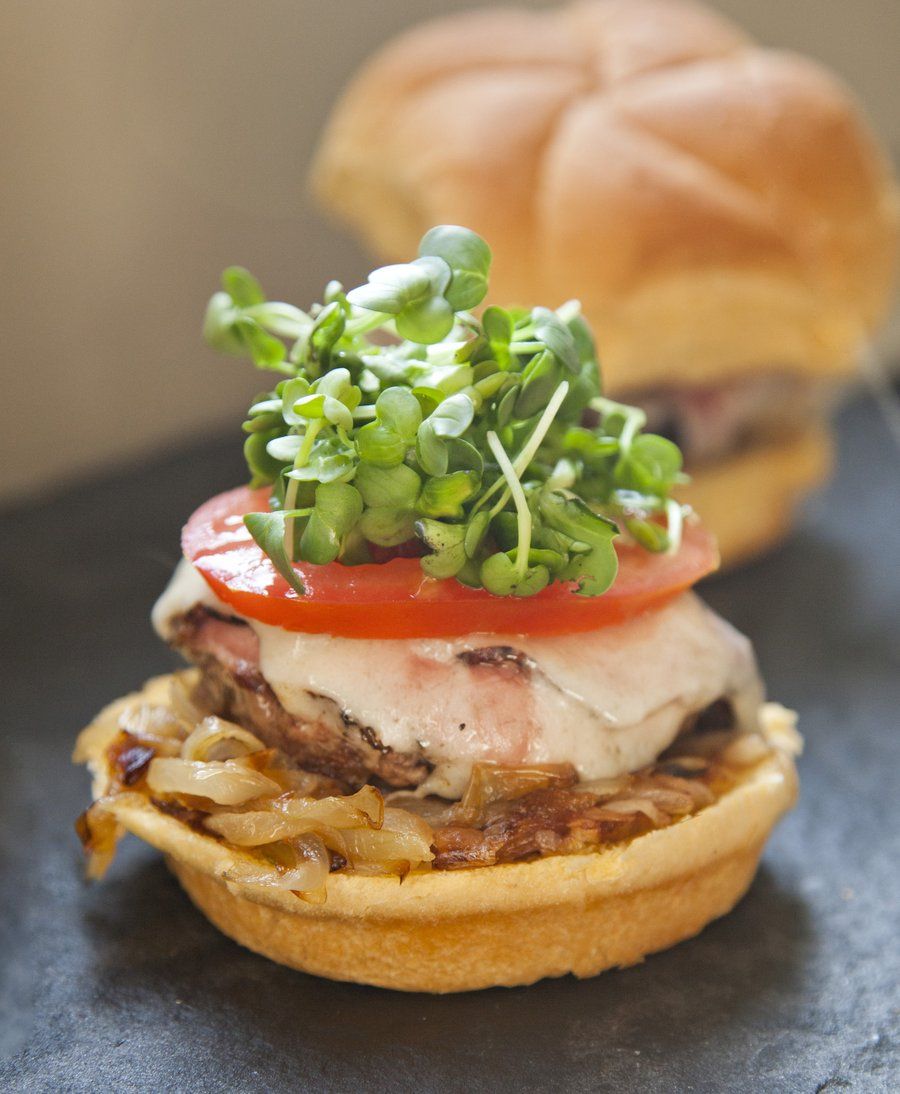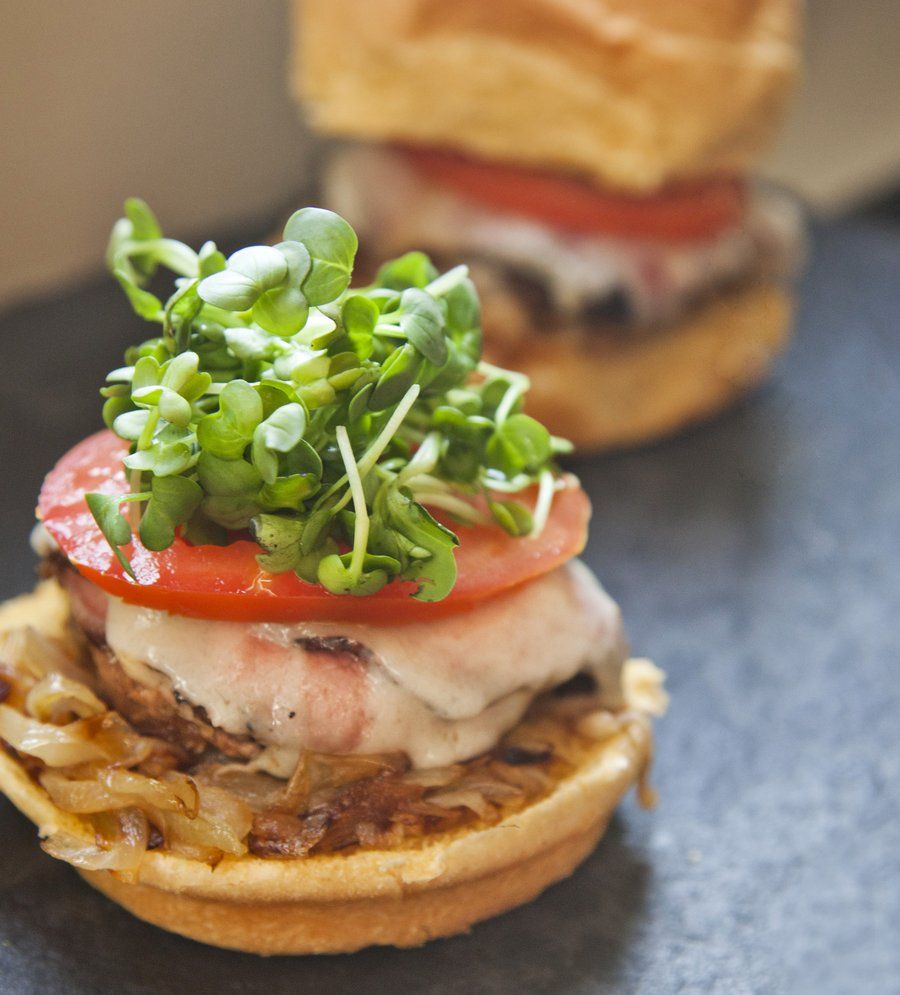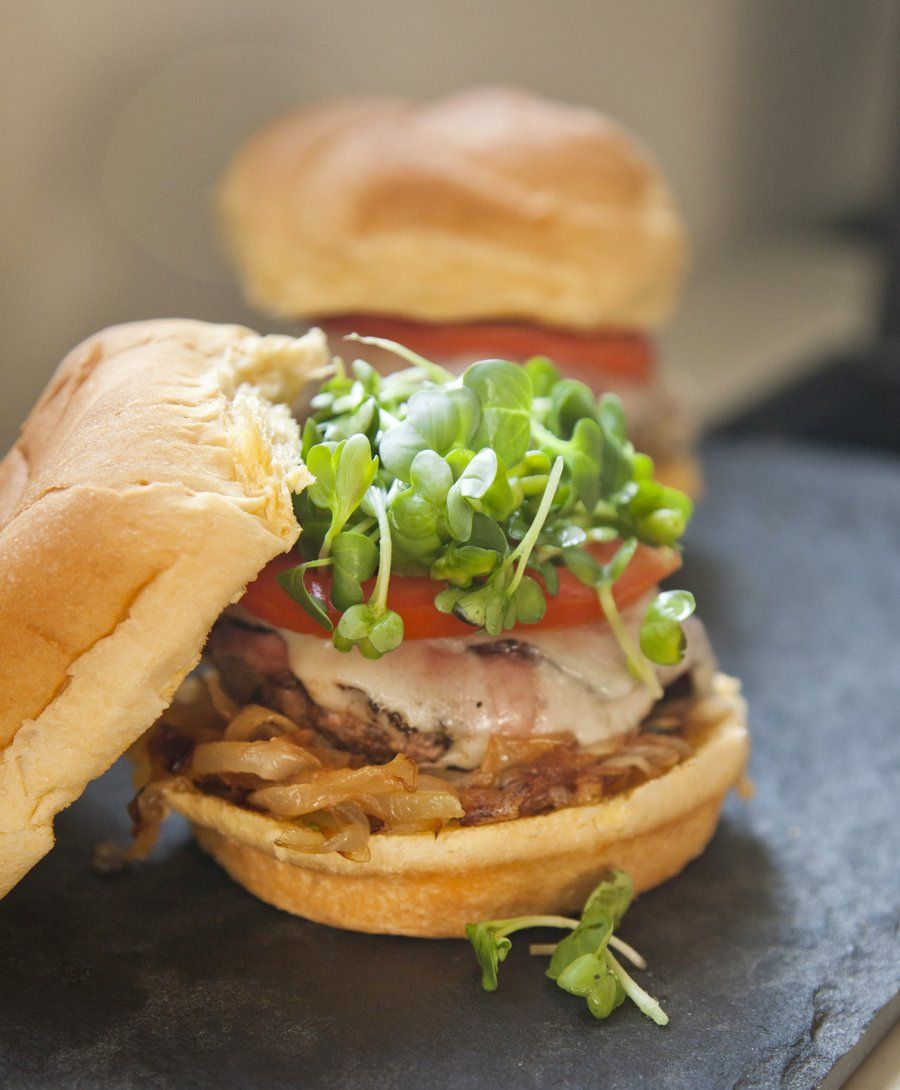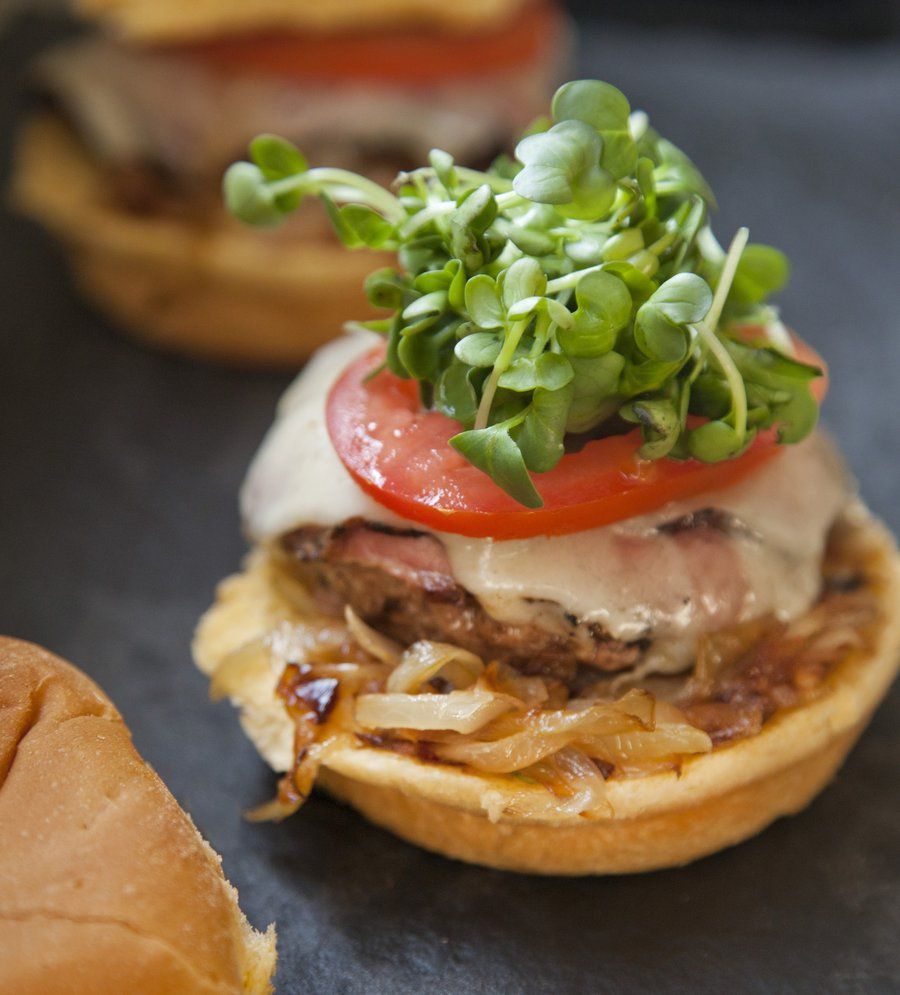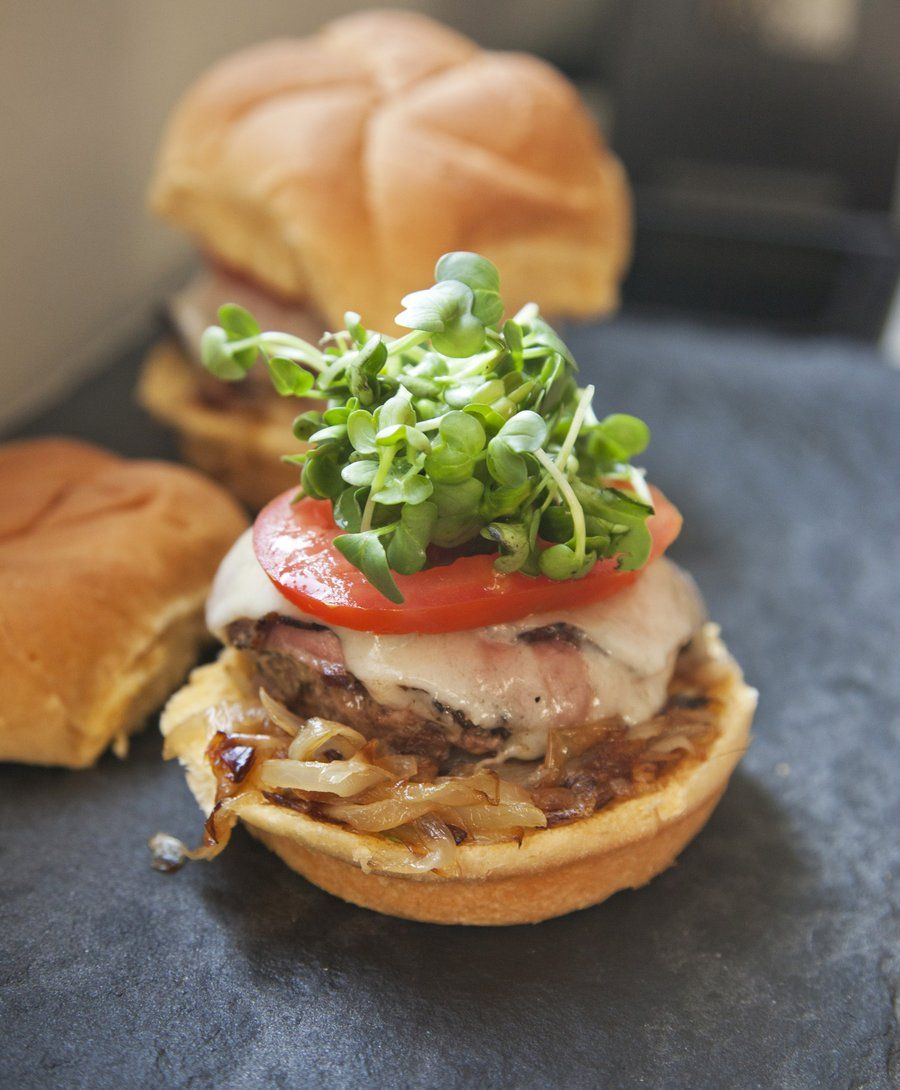 New York Deli Inspired Cheeseburger
Prep Time
---
5 Minutes

Cook Time
---
15 Minutes

Total Time
---
20 Minutes

Yield
---
Serves 2-4

Ingredients
1 Tablespoon Butter
1 1/2 lbs Ground Beef (80/20)
Salt and Pepper
1/2 Onion (sliced thin)
4 Slices Pastrami
4 Slices Swiss Cheese
Tomato (sliced thin)
Lettuce Leaves
Yellow Mustard
---
Directions
First we're going to start with the caramelized onions. In a small saute pan, melt your butter. Once melted, add in your onions and cook over a medium heat, stirring frequently to prevent burning (the caramelization process should take about 15 minutes) - so while the onions caramelize, you can make your burgers. *Once the onions caramelize, season with salt.
Form the burgers into four 6oz patties (making the center of the burger thinner than the outer edges (this allows for more even cooking). Preheat your oven to 375 degrees. Heat up a cast iron skillet on your stove over a high heat. Add a teaspoon of Canola Oil and get it screaming hot.
Season both sides of your burger with salt and pepper. Place the burgers in the skillet and cook 5 minutes, flip over, and cook another 3 minutes. Top each burger with a slice of Pastrami and a Slice of Swiss cheese. Place in the oven for about 4 minutes and remove.
To assemble: On your bun lay down, add some of your caramelized onions, then your burger, and top with tomato, lettuce and mustard. Serve hot.