I love Italian antipasti dishes....the meats, cheeses, breads, peppers, fresh herbs......YUM. It's actually kinda funny, being that I am Italian, Italian food is the least cooked genre in my kitchen. My husband and I are not huge pasta fans (with the exception of Mac n' Cheese), and we never really got into the whole Chicken/Eggplant/Veal Parmesan..... I know my mom is currently rolling her eyes at me at the very thought of me not embracing my Italian food genes. However, with that said, I go back to my obsession with the Italian Antipasti course. This Ricotta & Roasted Tomato Bruschetta dish is amazing - it hits all the right flavors and has a very umami taste to it (hitting the salty and sweet with the freshness of herbs).
You can also jazz it up with some Prosciutto or other cured Italian meats, but honestly, this doesn't need any help, it's perfect.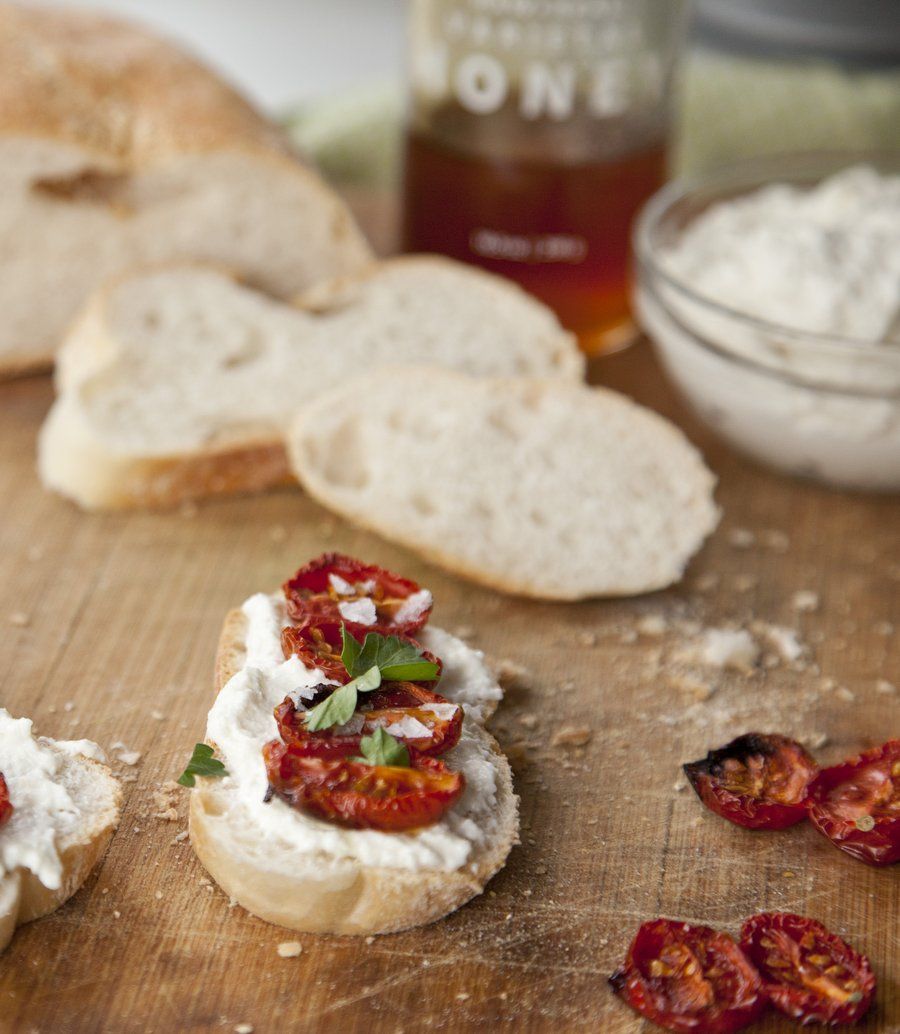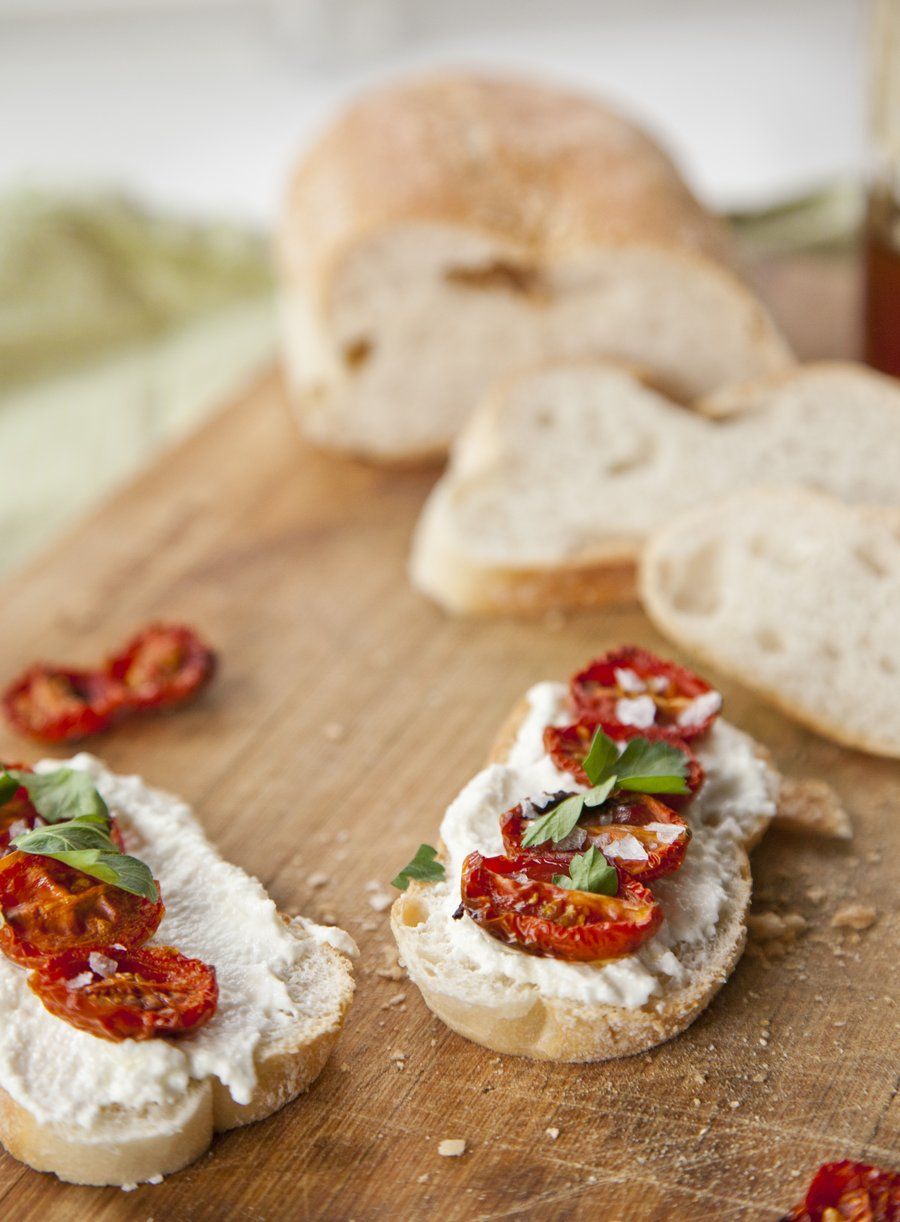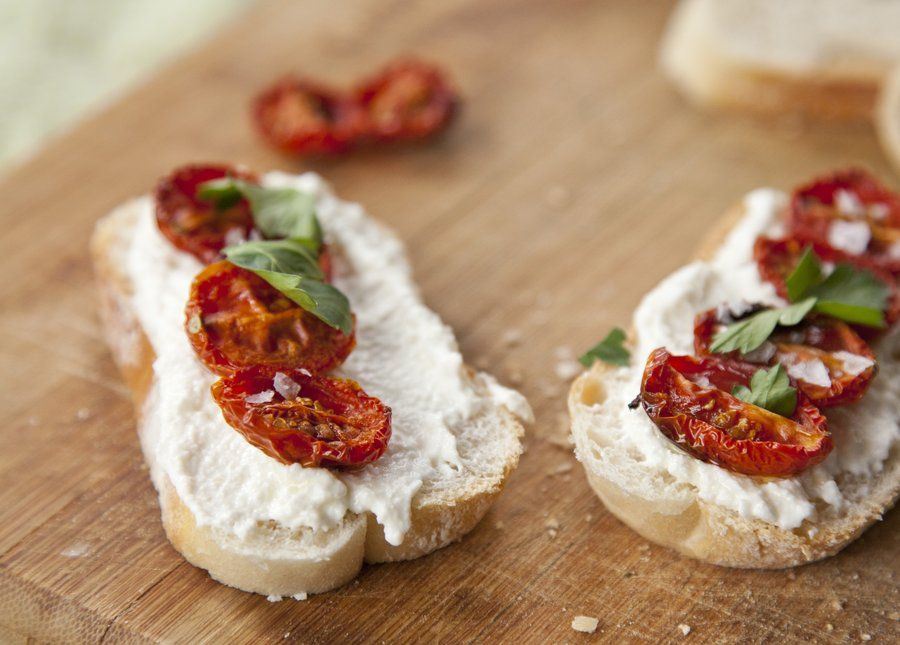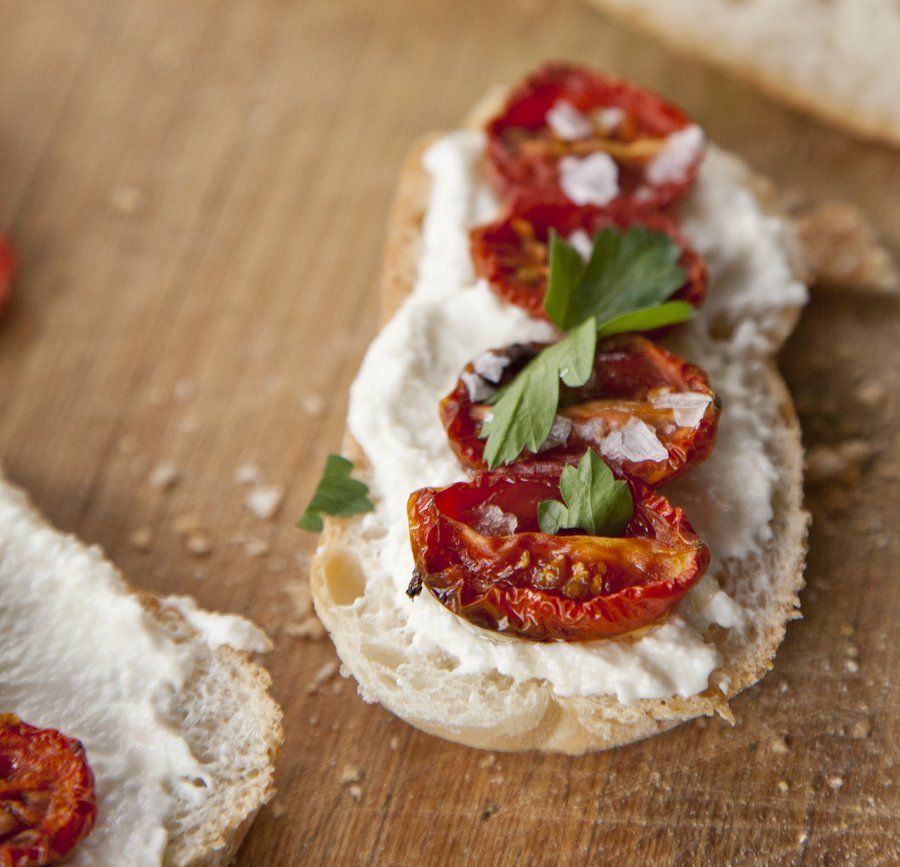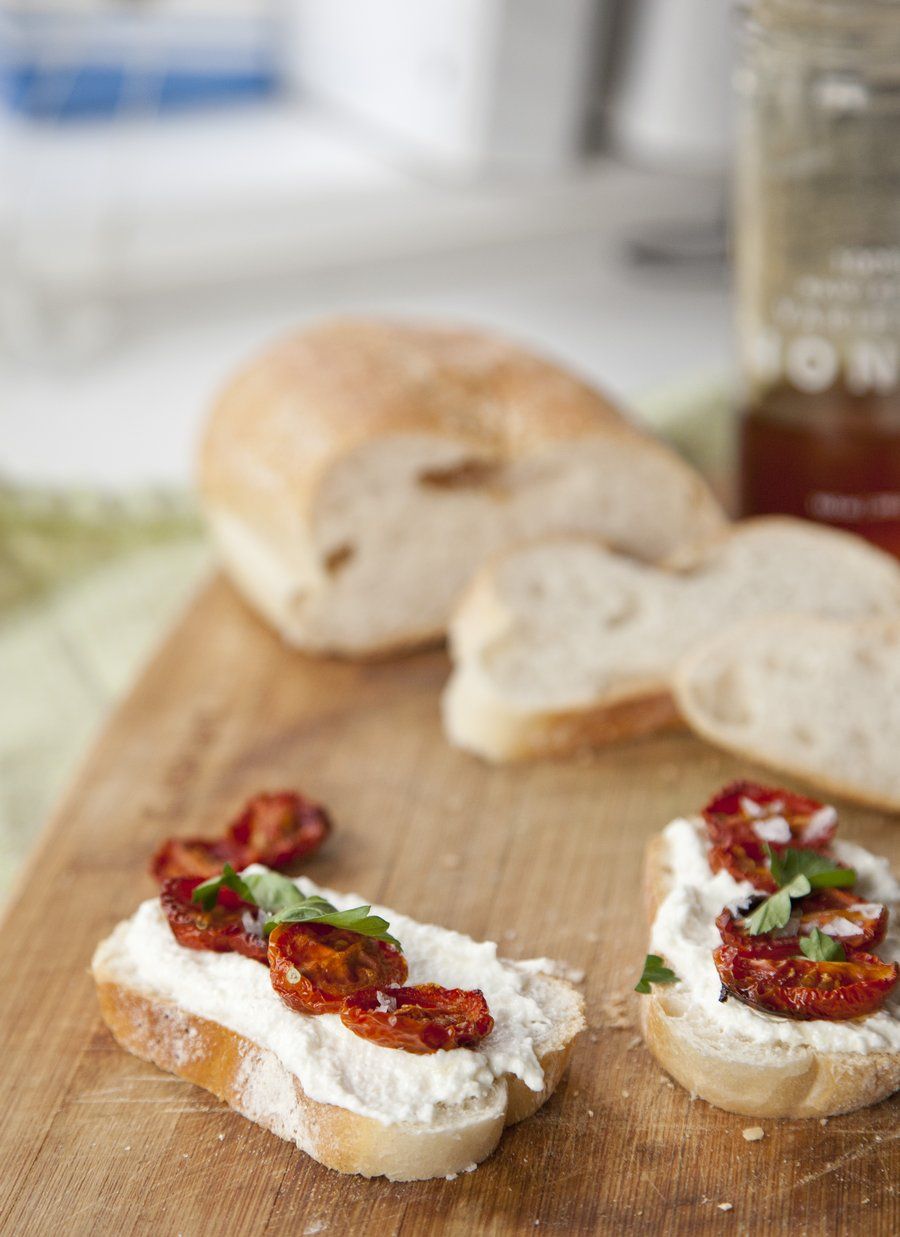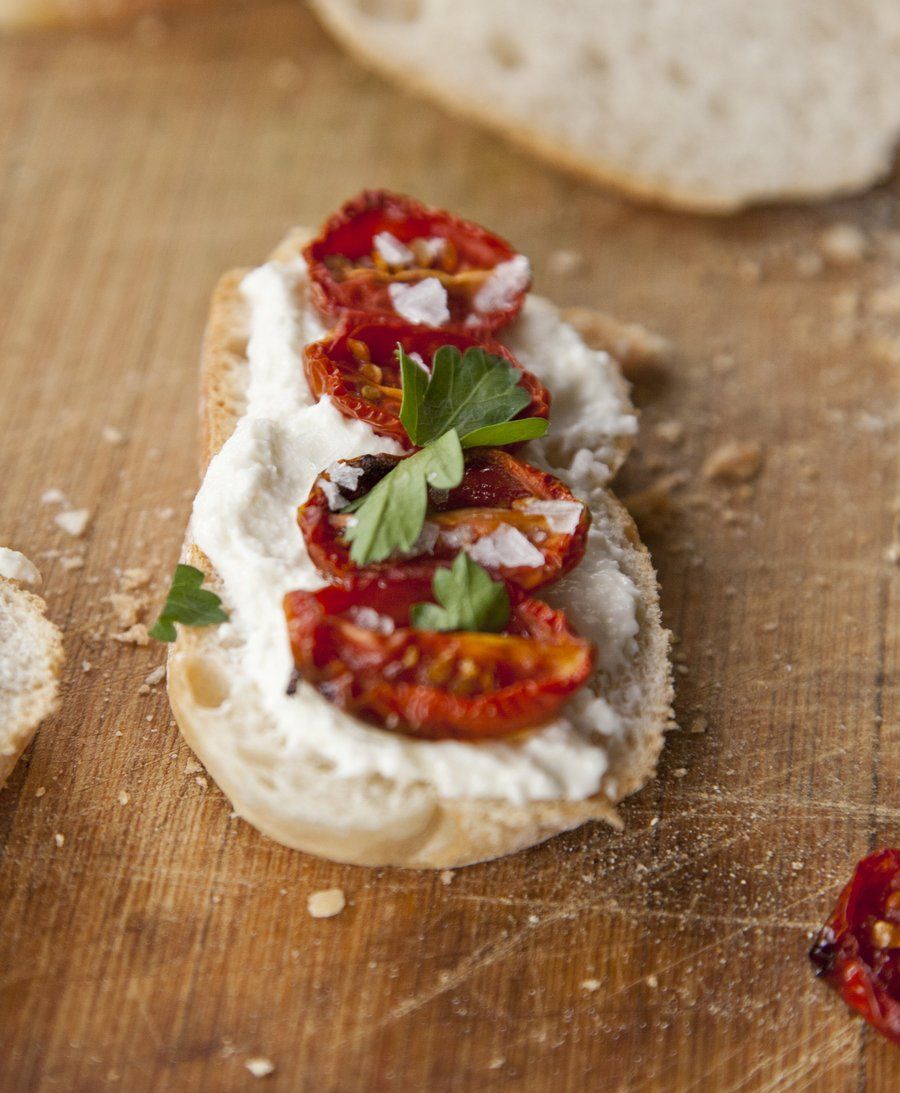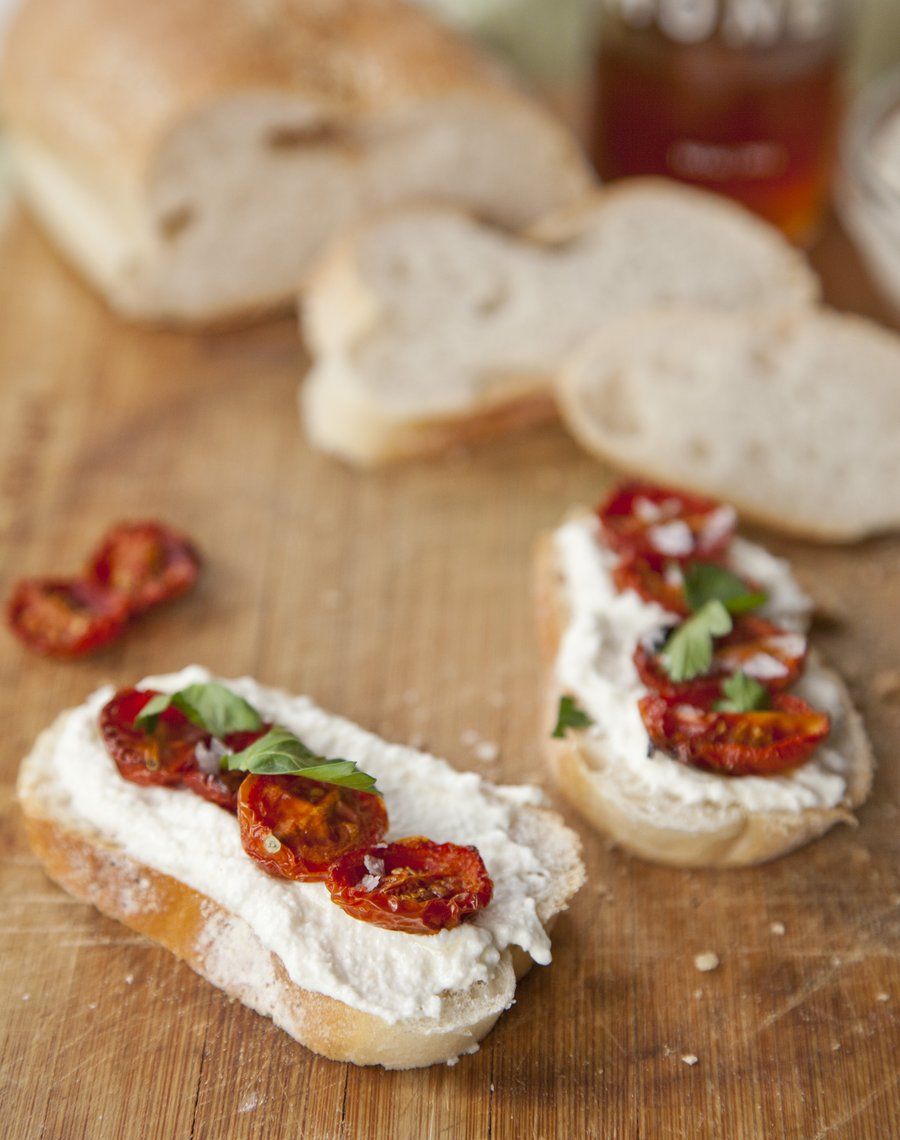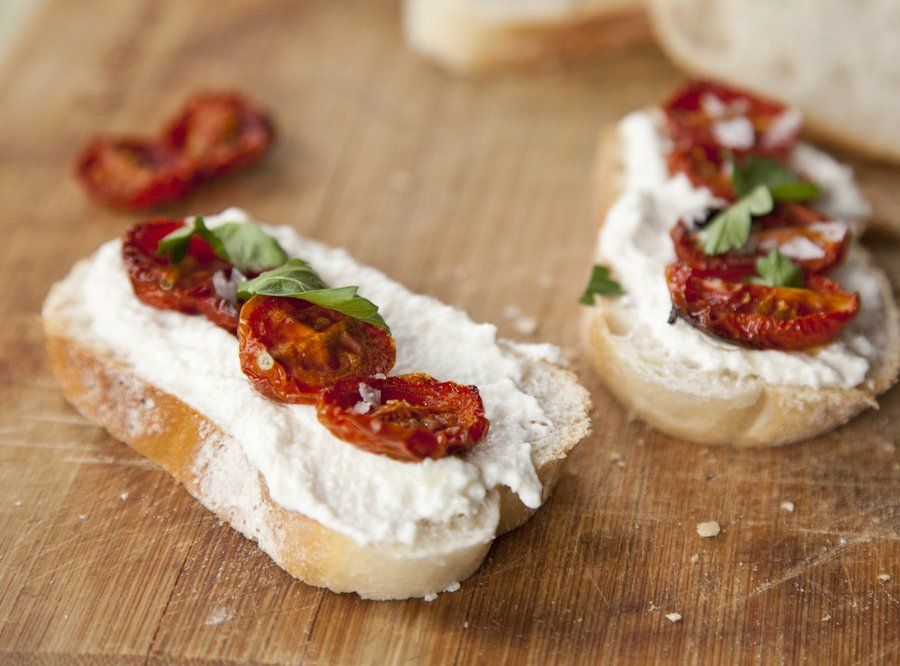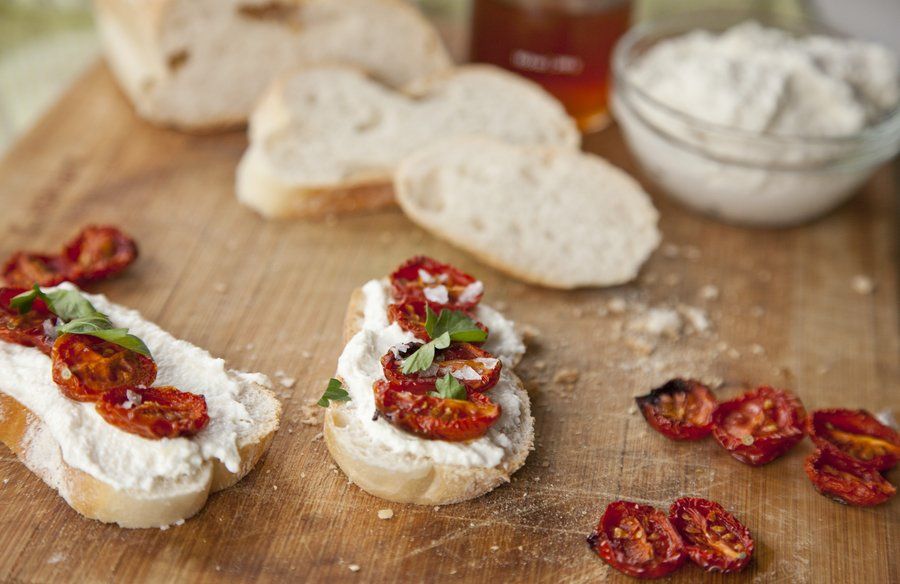 Ricotta & Roasted Tomato Bruschetta
Prep Time
---
5 Minutes

Cook Time
---
2 Hours

Total Time
---
2 Hour 5 Minutes

Yield
---
About 1 Loaf of Italian Bread

Ingredients
1 Italian Baguette
1 1/2 Cups Ricotta Cheese
1 tsps Honey
1 1/2 Cups Cherry Tomatoes
6 Sprigs Thyme
Salt
Sugar
Extra Virgin Olive Oil
chiffonade Basil (optional)
---
Directions
Preheat your oven to 325 degrees. Slice all your cherry tomatoes in half lengthwise with a serrated knife. Spread out the tomatoes, flesh side up on a baking sheet lined with a silpat or tin foil. Coat in Olive Oil, salt, and a little sugar. Top with about 5 Sprigs of thyme. Roast for about 2 hours until slightly crispy. Allow to cool.
Meanwhile mix together your Ricotta, Honey and a pinch of salt. Cut your baguette into 1/4" thick slices (toast if you'd like).
To assemble, spread a layer of Ricotta/Honey on top of the baguette, top with 2-3 tomato halves, and sprinkle a little Maldon Salt on top. Optional: Drizzle some Olive Oil on top and/or Chiffonade some fresh basil and add that on top for color and brightness.