As I have mentioned in past posts, I recently partnered up with our friends, and local Organic Farmers over at Greenflash Farms. I provide recipes for their farm share program, and in return, I get 1 box a week filled with their amazing produce (bartering at its best).
Springtime yields a lot of lettuce for the farm, so I have been making many salads each week, which I will admit, prior to this farm share, I barely ever made. I attribute my lack of salad making mainly to my bizarre and unprecedented hatred of making salad dressings (I don't know why I dislike making salad dressing, but every chef has their likes and dislikes, and dressing is my culinary nemesis). So when I find a recipe that makes not only a tasty dressing, but also an EASY one, I go to my happy place, and we eat salads. I found a recipe by Ina Garten (my not so secret culinary TV personality obsession), and I changed up a few ingredients to things I have been using a lot, and I created this recipe.
In my vinaigrette I use this awesome Cava wine vinegar, which my in-laws gave me for Christmas – but if you can't find this, Champagne Vinegar will work great, as well (after all Cava is extremely close in taste to champagne). I also use a spicy brown mustard, but a Dijon will also work seamlessly.
For the greens, I did a mix of all types of lettuces: Arugula (for the peppery goodness), Romaine for the crunch, red lettuce for color and spinach for the awesome spinach taste and nutrients.
And for the piece de resistance: Prosciutto San Daniele and Creamy Burrata Cheese. I have professed my love for Prosciutto San Daniele MANY times before, but I will reiterate it's distinction here: it's a lot less salty than Prosciutto de Parma, and I think way more flavorful. Burrata Cheese, if you haven't tried it already, is best described as the creamier cousin to Mozzarella.
I guarantee, anyone who eats this salad will say it's the best salad they ever had… I tested it out on my family this weekend and they devoured it. So I made it again last night and my husband and I demolished an entire 4-serving bowl of it (piggies).
Enjoy!!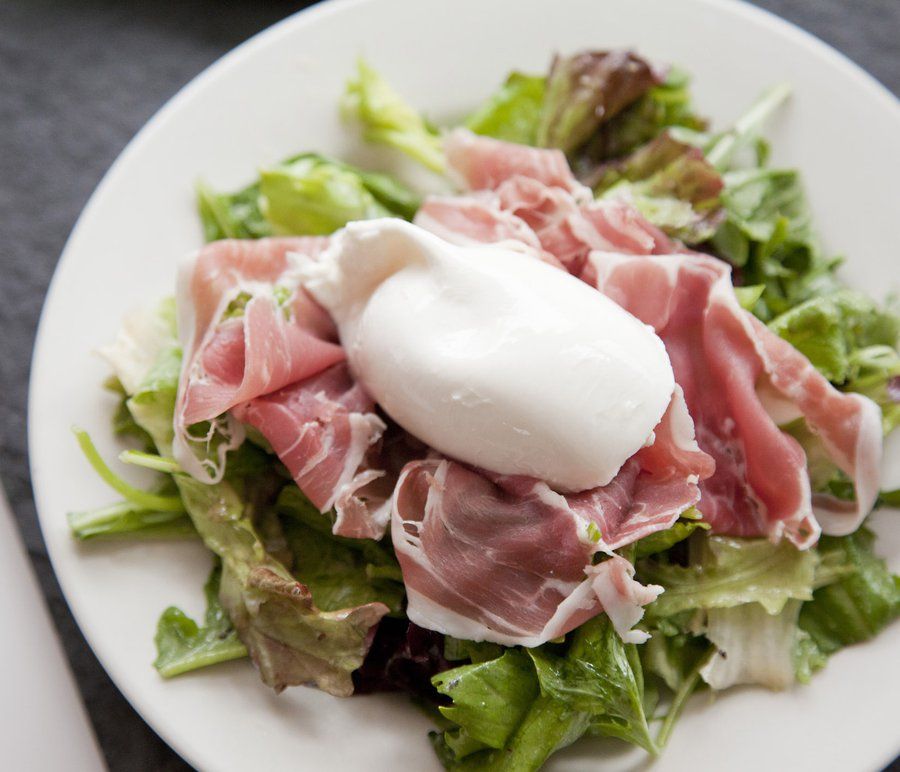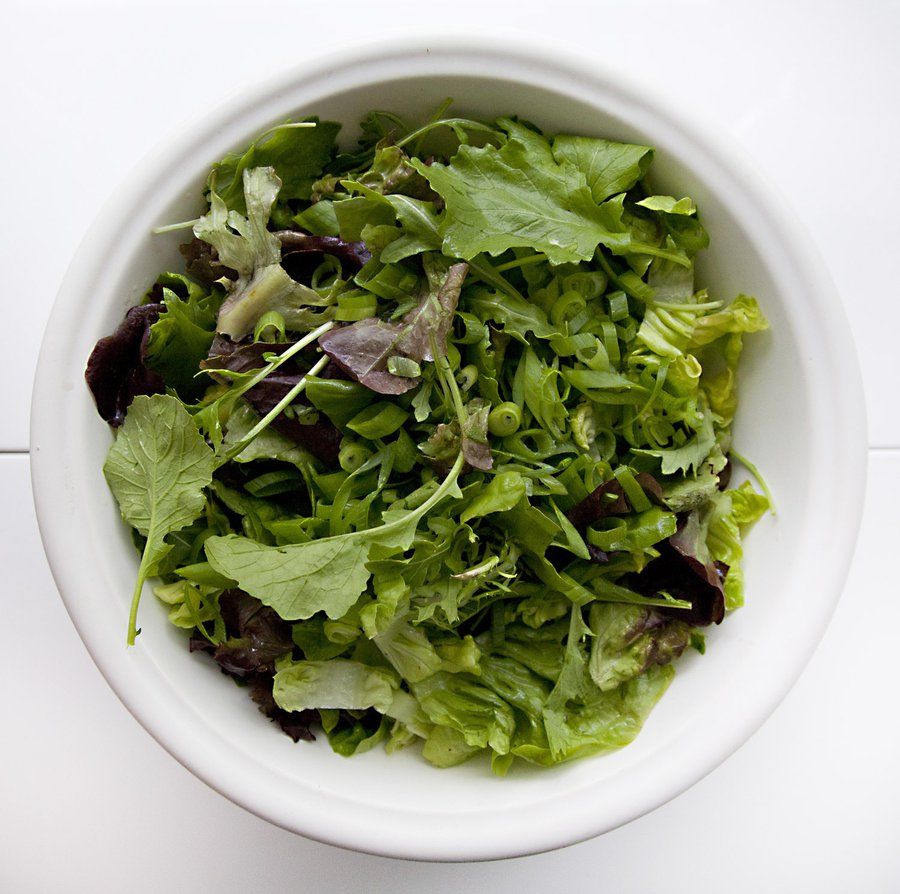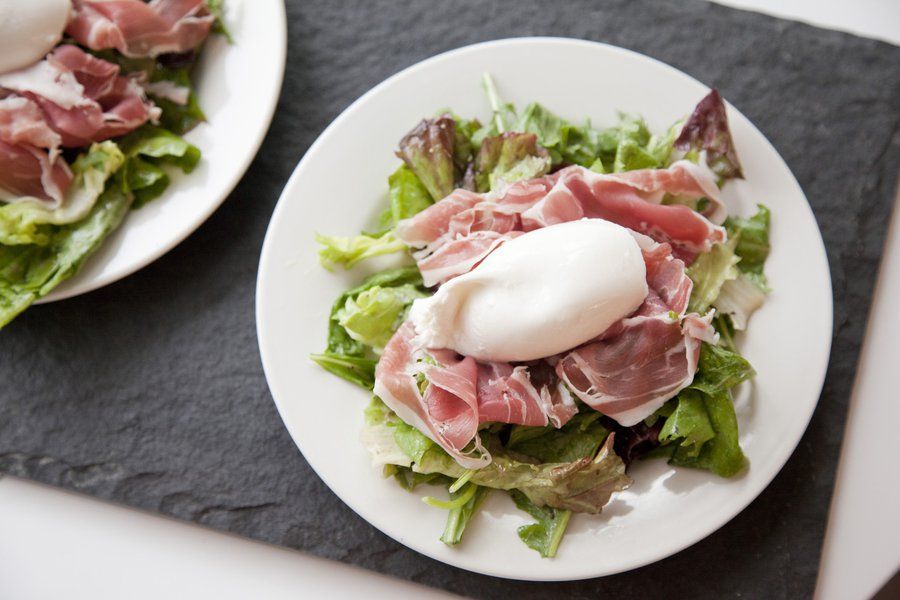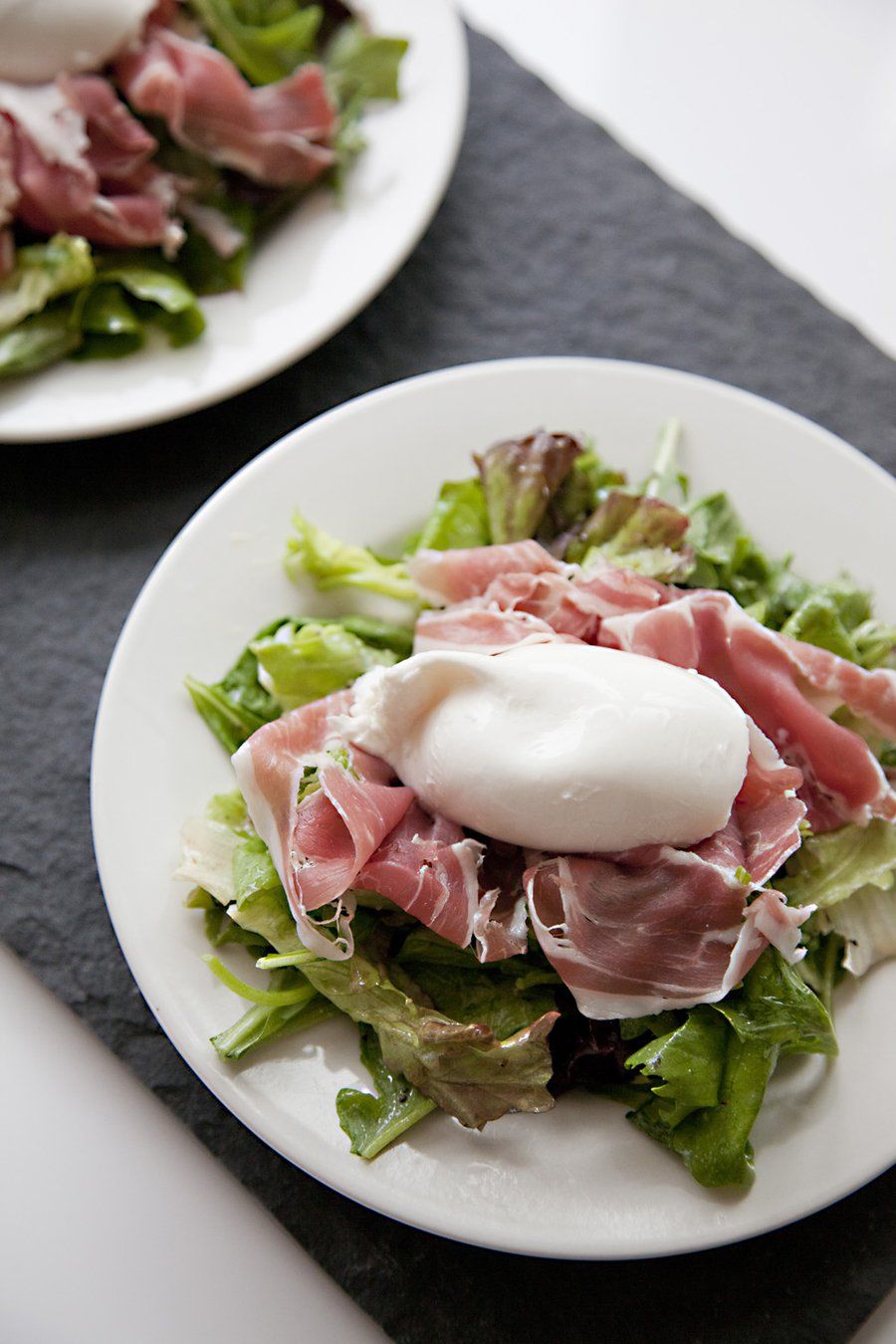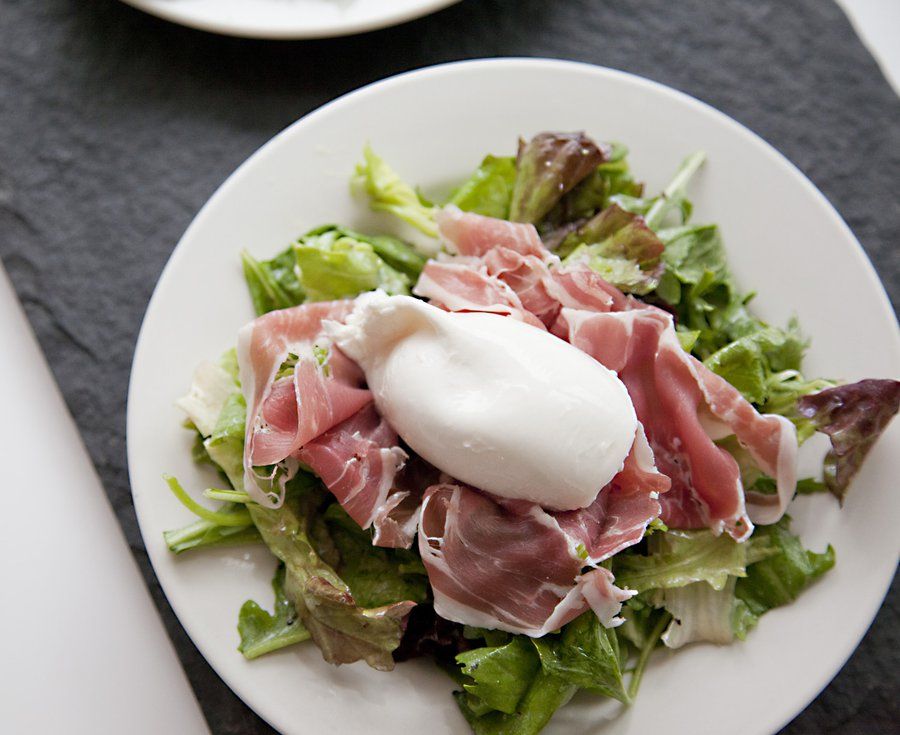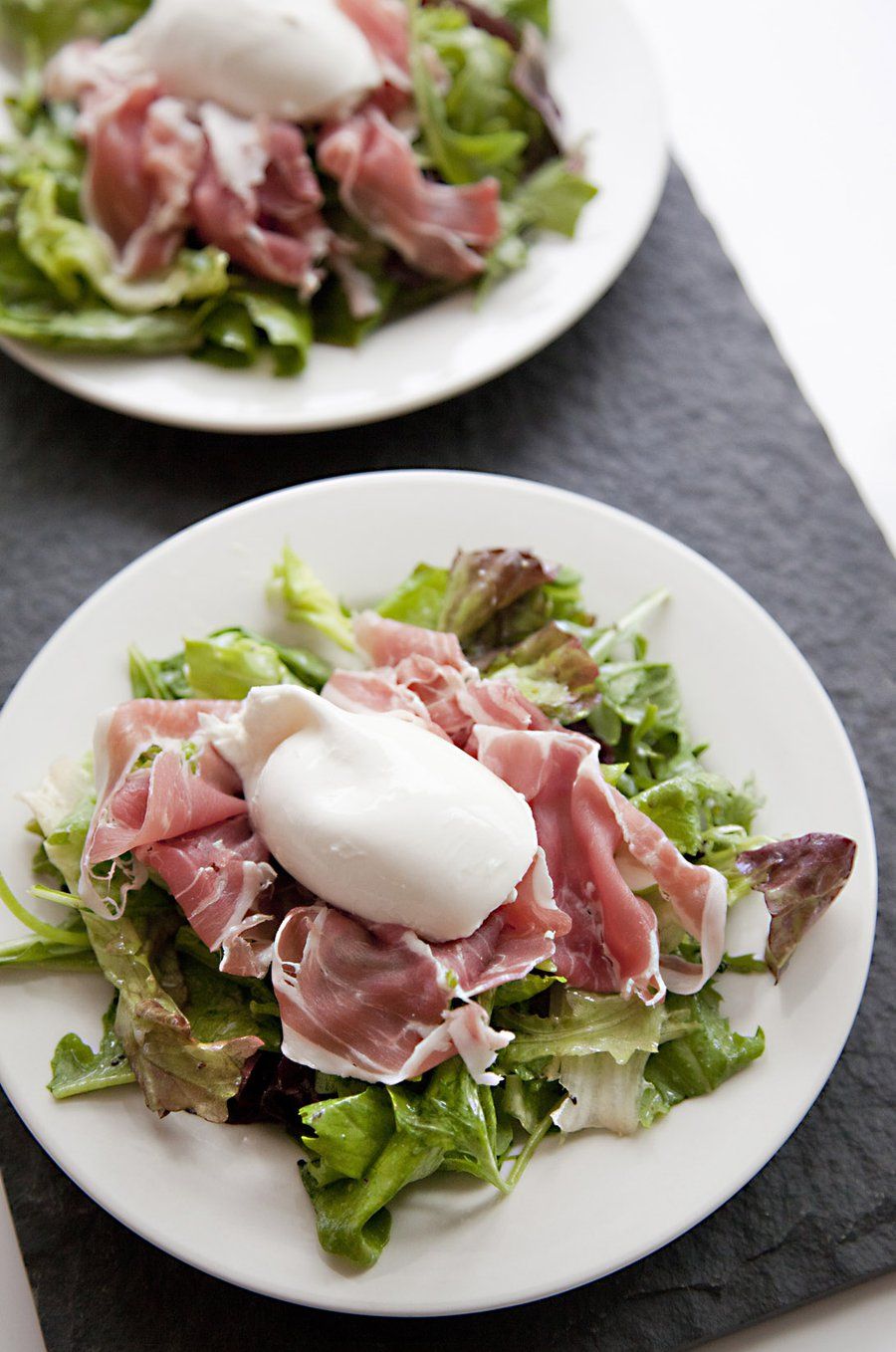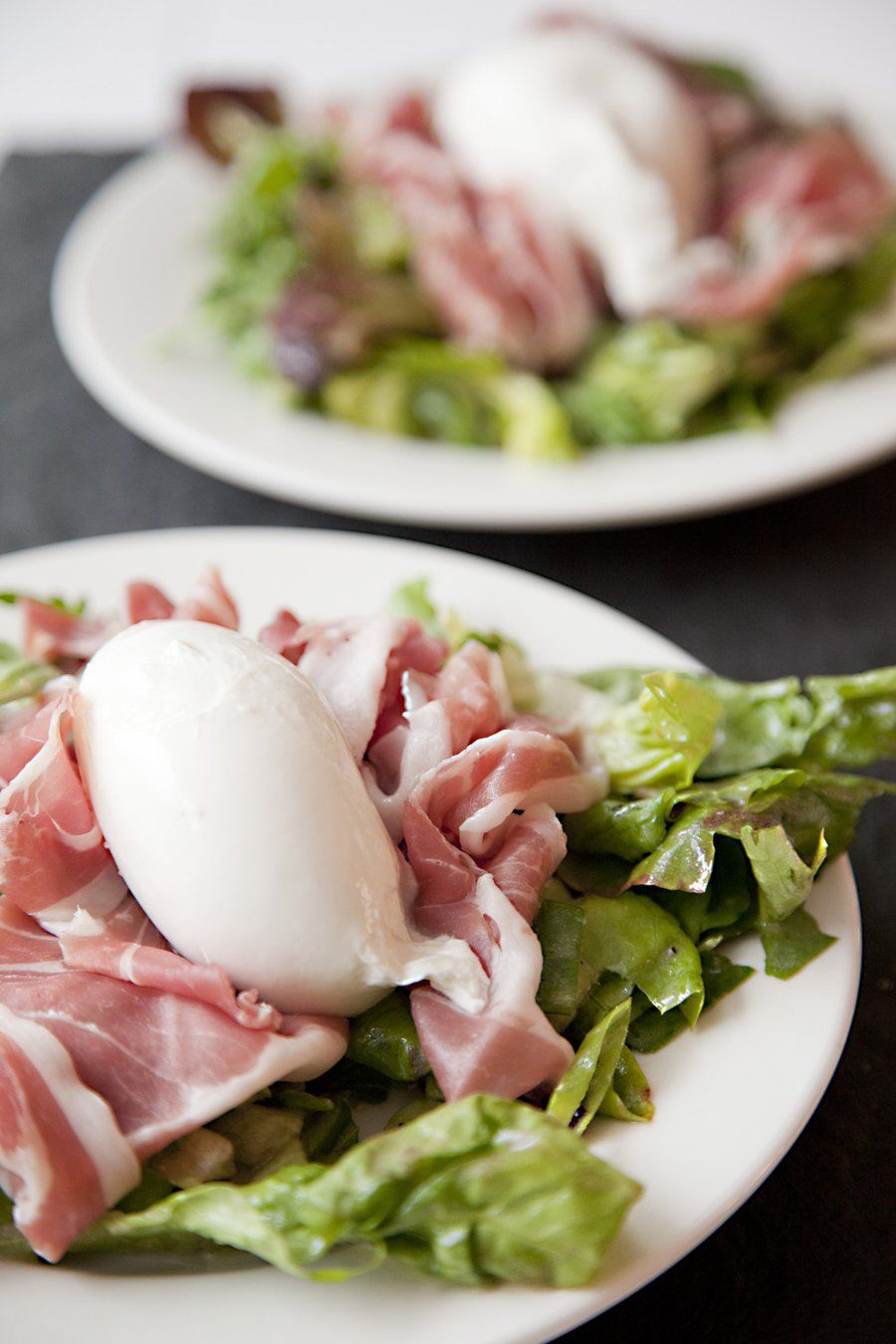 Prosciutto & Burrata Salad
Prep Time
---
10 Minutes

Total Time
---
10 Minutes

Yield
---
Serves 4

Ingredients
1/4 Cup Cava Wine Vinegar (or Champagne Vinegar)
1 1/2 tsps Spicy Brown Mustard
1 Teaspoon Garlic (minced)
1 Egg Yolk (from a large egg)
1/2 Teaspoon Truffle Oil
1/2 Cup Extra Virgin Olive Oil
10 oz Mixed Greens (Arugula, Spinach, Romaine, Red Lettuce)
1/2 Teaspoon Black Pepper
1/4 Teaspoon Salt
1/2 Pound Prosciutto San Daniele (sliced thin)
8 oz Burrata (2 balls - sliced in half)
1/2 Cup Scallions (sliced thin on a bias)
---
Directions
To make the vinaigrette: combine your vinegar, mustard, garlic, and egg yolk in a medium sized bowl. Whisk together. Once mixed, slowly whisk in your truffle oil and olive oil to create an emulsified liquid. Season with the salt and pepper.
To assemble the salad: Place all of your lettuce (washed and dried) and scallions in a large bowl. Add your vinaigrette from step 1 and toss to combine. Divide up the salad onto 4 plates. Top with Prosciutto and add 1 half of the burrata cheese to each salad. Serve immediately with fresh cracked pepper.