Plantains are a great substitute for tortilla or potato chips and are so simple to make.  Not to mention an entire plantain, which can yield over 25 chips is only 220 calories…much better than a pre-made greasy potato chip.  With plantains, I wanted to make a creamy black bean dip, with simple ingredients and bold flavors inspired by the Cuban dish.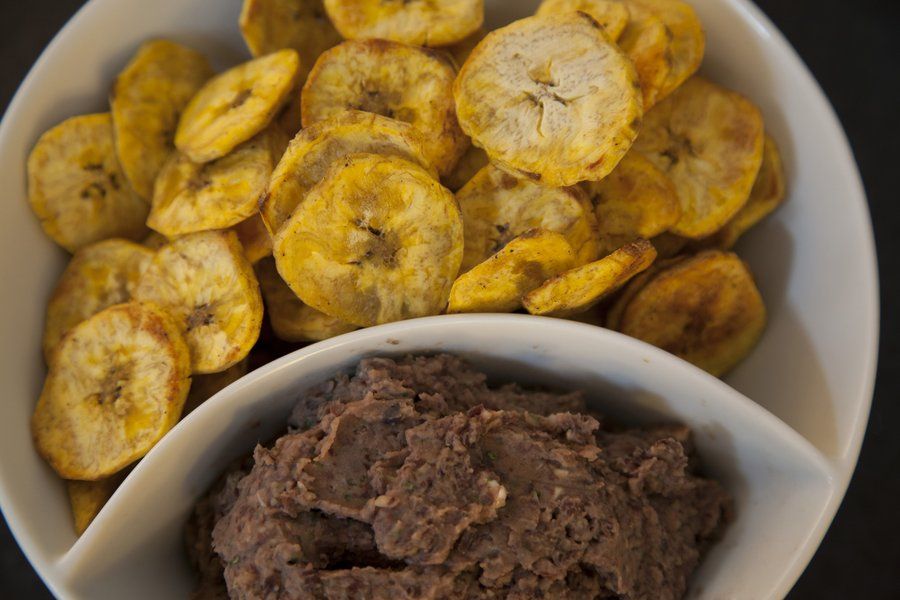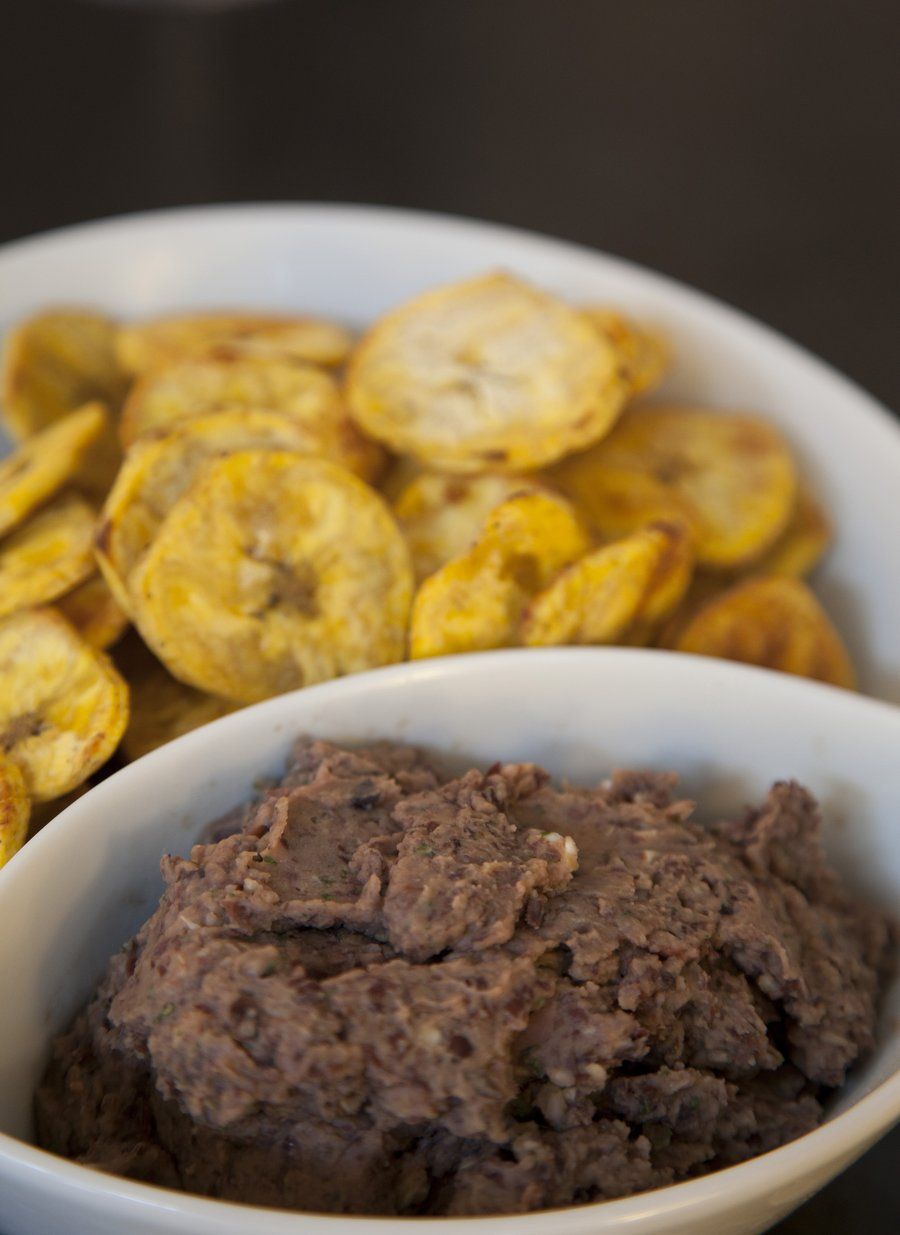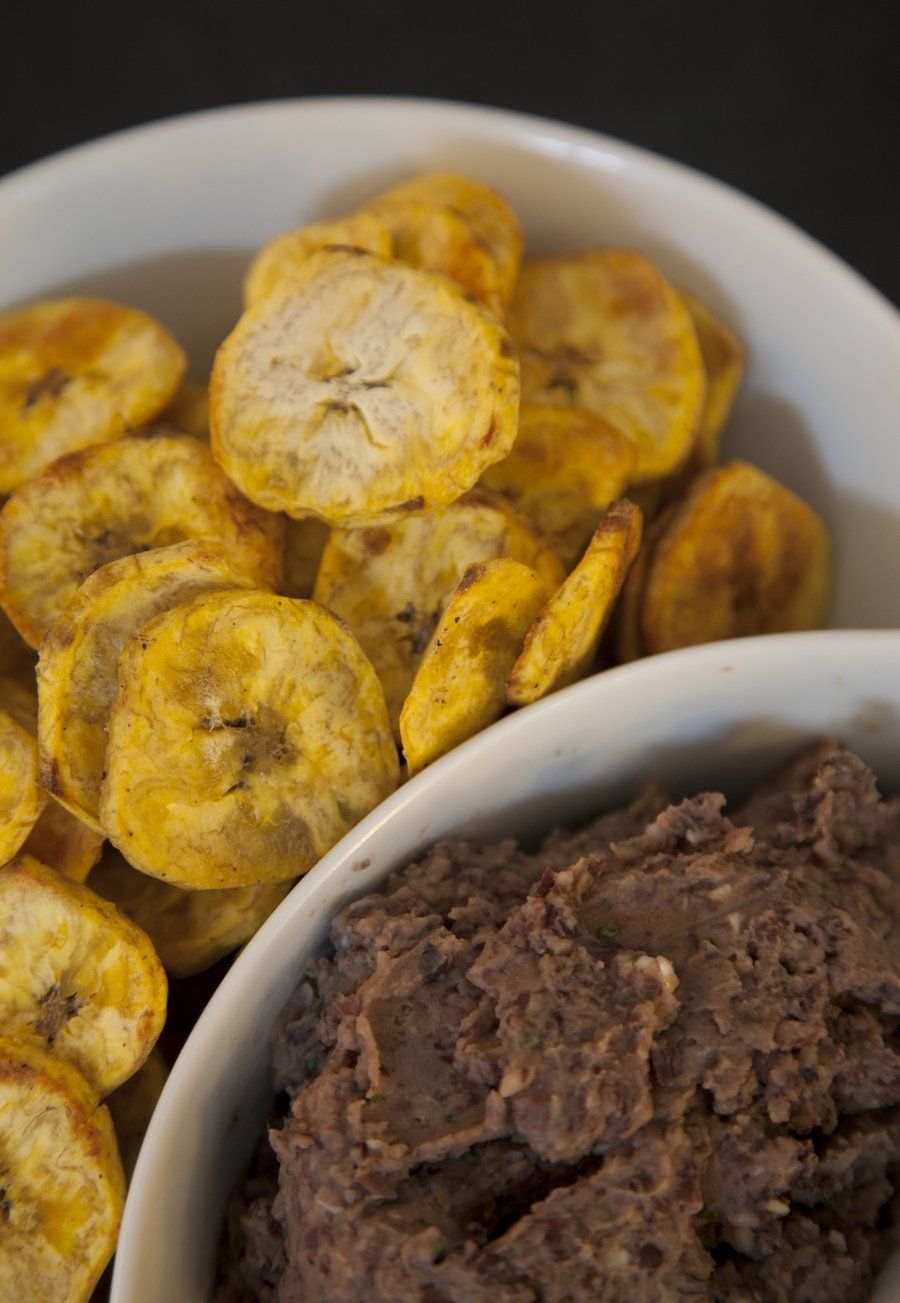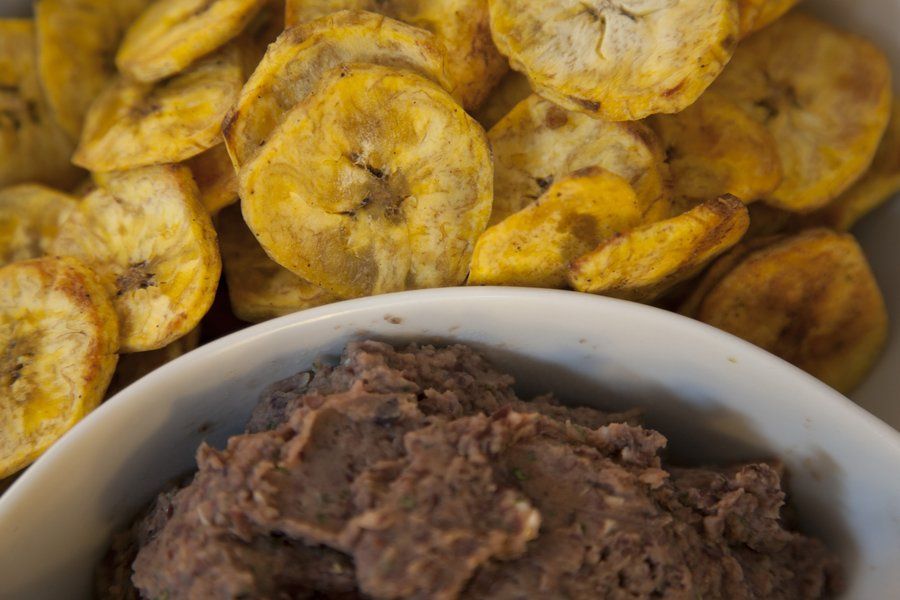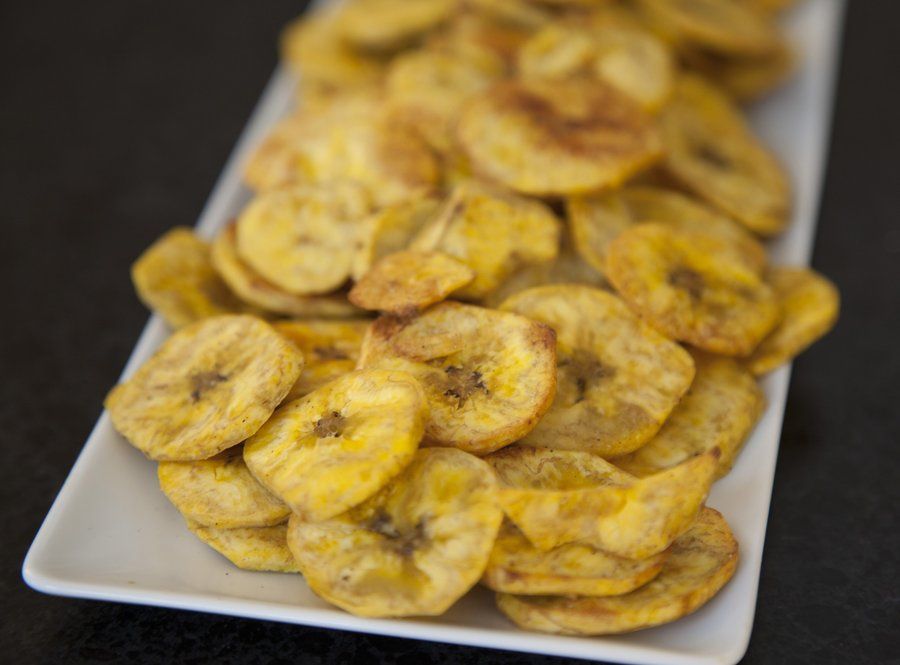 Plantains
Prep Time
---
10 Minutes

Cook Time
---
30 Minutes

Total Time
---
40 Minutes

Yield
---
50-60 chips

Ingredients
2 Plantains (Peeled and sliced into 1/4" thick rounds)
Extra Virgin Olive Oil
Salt and Pepper
---
Directions
Preheat your oven to 350 degrees. Peel your plantains and slice into ¼ inch thick rounds. I used a mandolin, which is great for uniformly cutting chips like this, but you can do it by hand if you don't have a mandolin.
Toss the plantain chips in the olive oil and a little bit of salt and pepper.
Place on a baking sheet and cook for 15 minutes. Take them out, flip them over and cook for another 15 minutes. You may wish to cook for more/less depending on how chewy or how crispy you like your plantains.
Black Bean Dip
Prep Time
---
5 Minutes

Total Time
---
5 Minutes

Yield
---
2-3 Cups

Ingredients
1 Can Black Beans (Drained and Rinsed)
2 Garlic Cloves
Juice of 1 Lime
Handful Cilantro
1 tsps Siracha
Salt and Pepper
---
Directions
In a food processor, mix all the ingredients together until they have a hummus-like consistency – nice and creamy and smooth. Taste and season with salt and pepper.
Refrigerate before serving with your plantains/chips.