I have been crowd sourcing with my readers about foods and recipes they'd like to see featured on the blog, and an overwhelming number of you asked for "quick weeknight meals with little to no prep". Others asked for easy "meals for one" and a bunch of you asked for things that the kids would like too. This recipe checks all the boxes!
Roasted Potatoes are the perfect weeknight side dish that will please even the pickiest of eaters (read, your kiddos). By adding Parmesan Cheese onto the potatoes, you're adding what I call Magic Kid Dust…I swear I could sprinkle Parmesan Cheese on just about anything and make it more appealing to my extremely picky daughter.
I happen to love fingerling potatoes because of their texture when roasted – crispy on the outside, and tender on the inside. The combination of herbs and spices used are simple but flavorful – and the roasting method is about as easy as it gets.
Another plus? Roast these cuties on a pan lined with parchment paper and the clean-up portion of your evening is basically non-existent (a real plus for weeknight cooking). Simply throw the parchment paper away and your pan should be completely clean, with no bits stuck to it that you have to spend time cleaning off.
I served these Fingerlings alongside some yummy Oven Baked Castiron Filet Mignons – but these are a great side to anything….burgers, chicken, steaks…
Enjoy!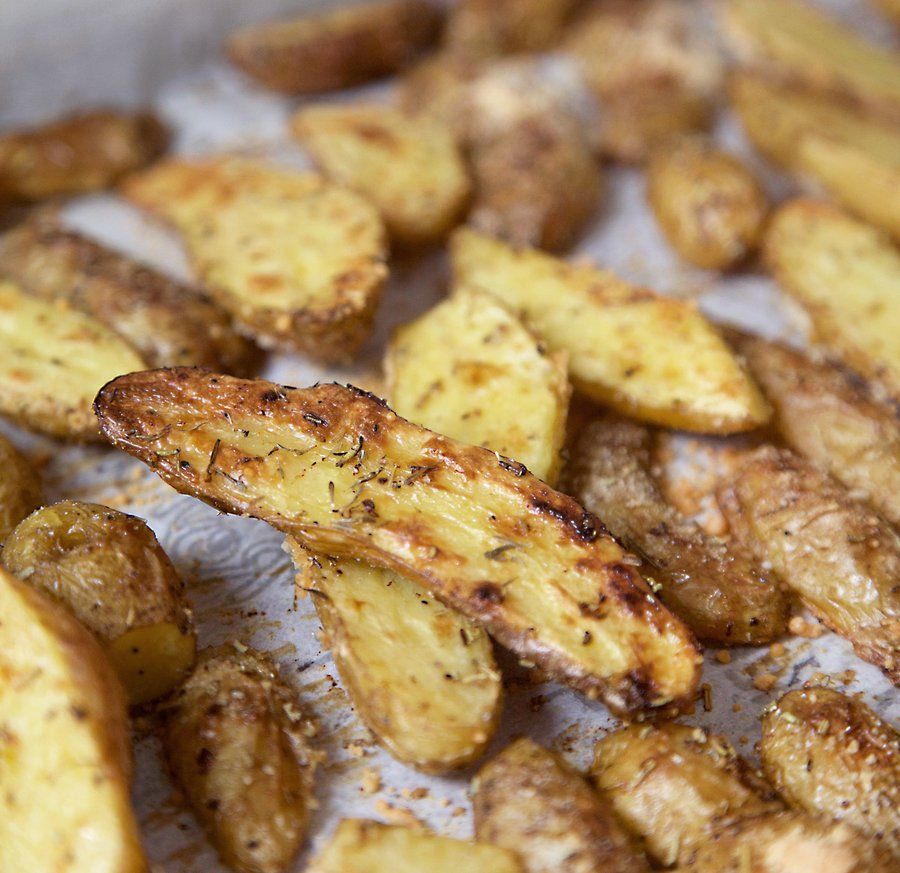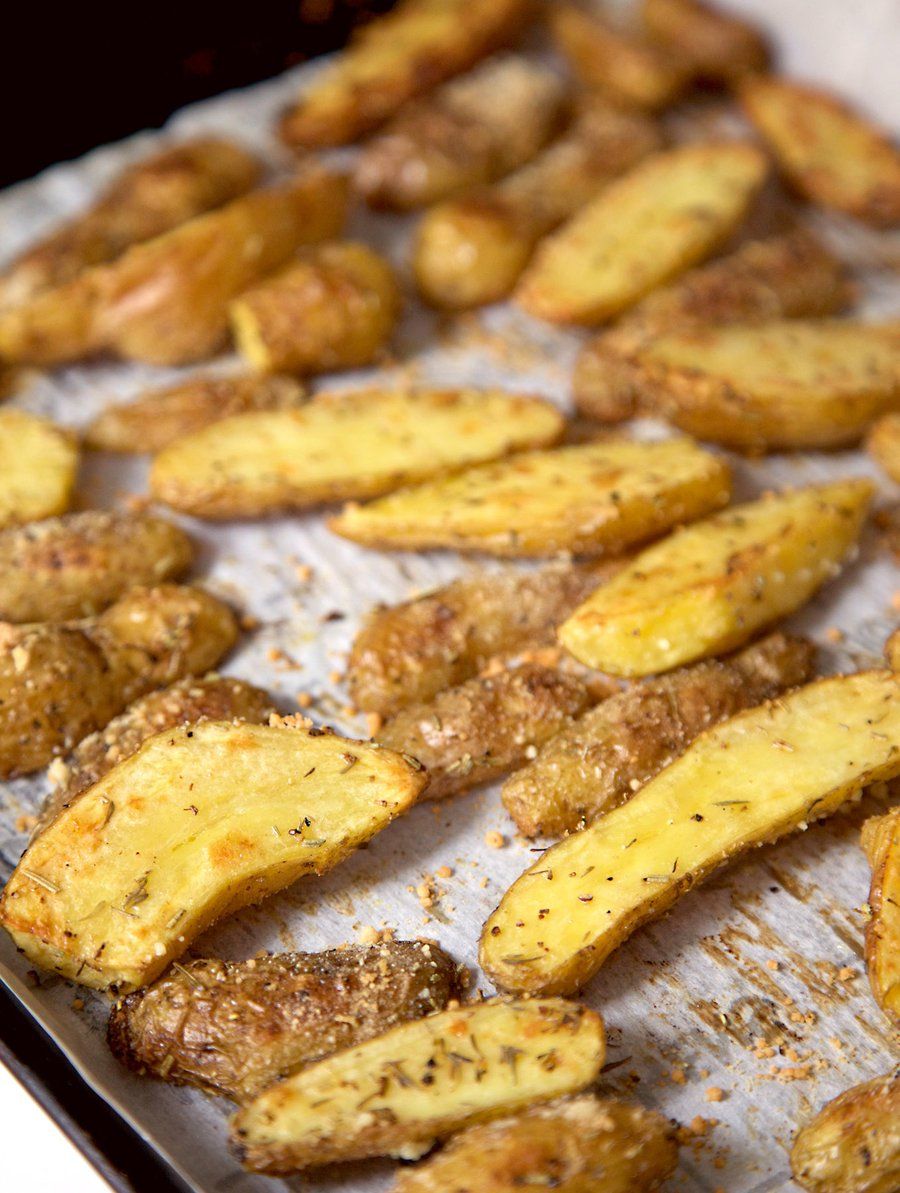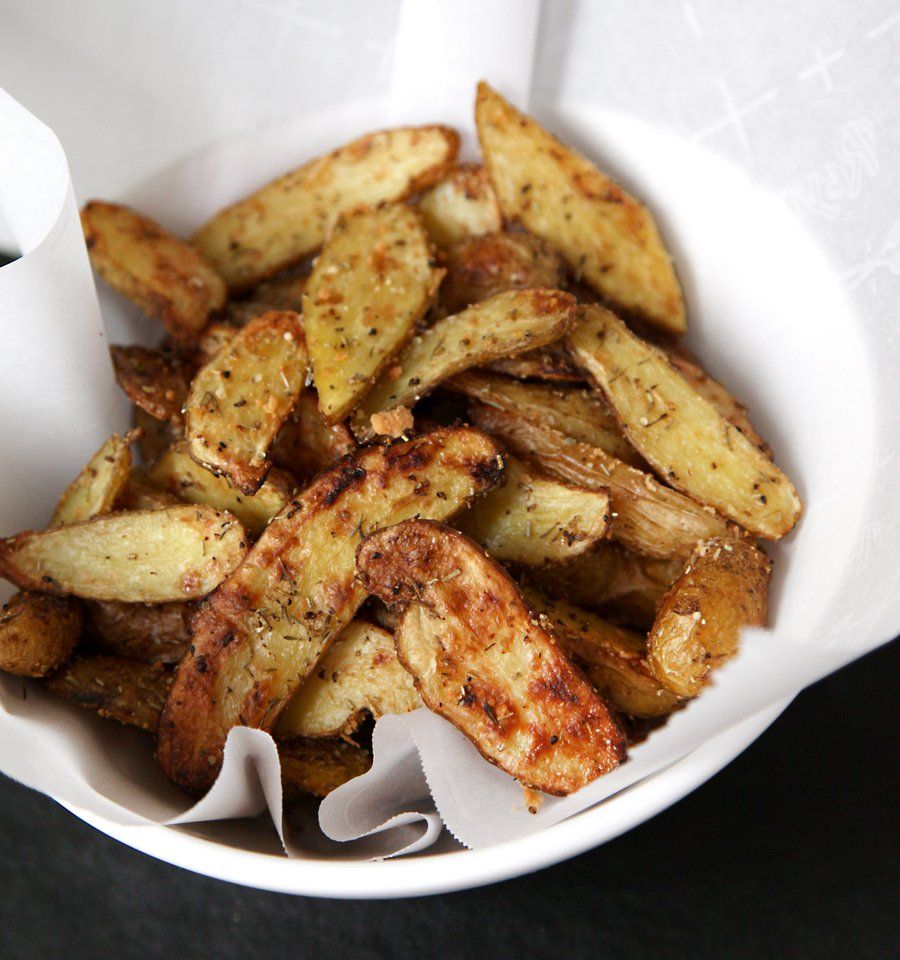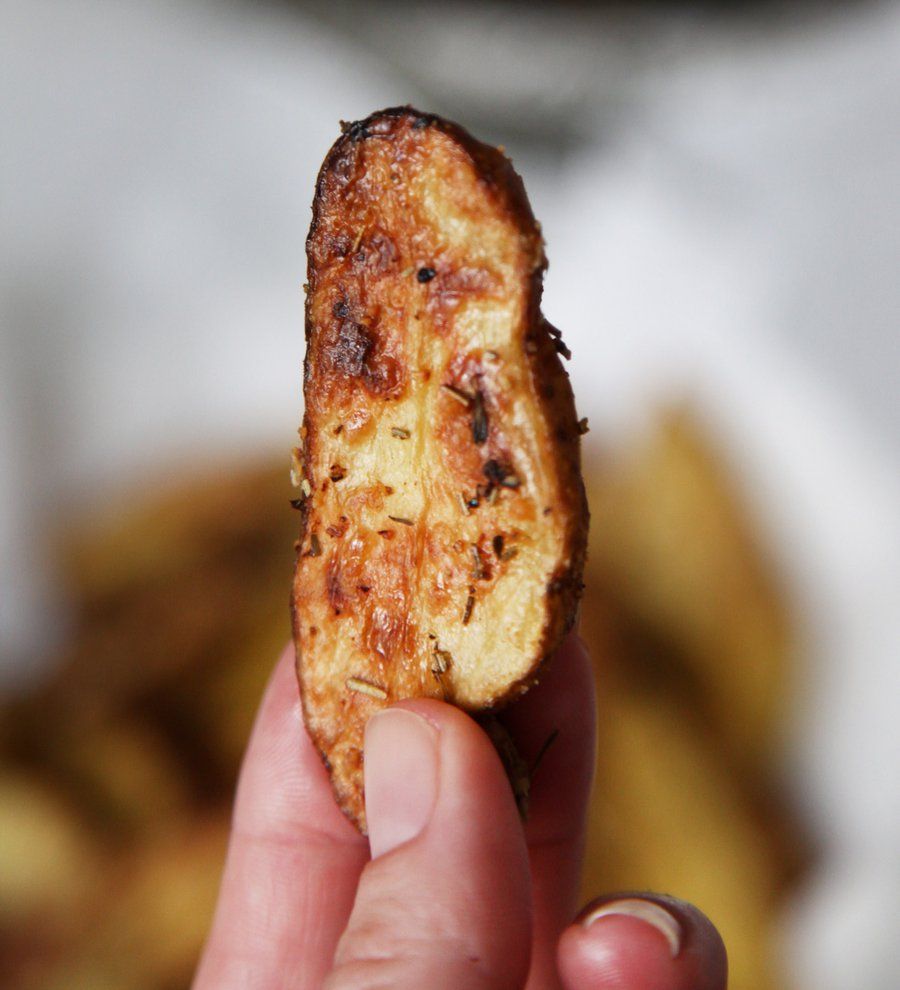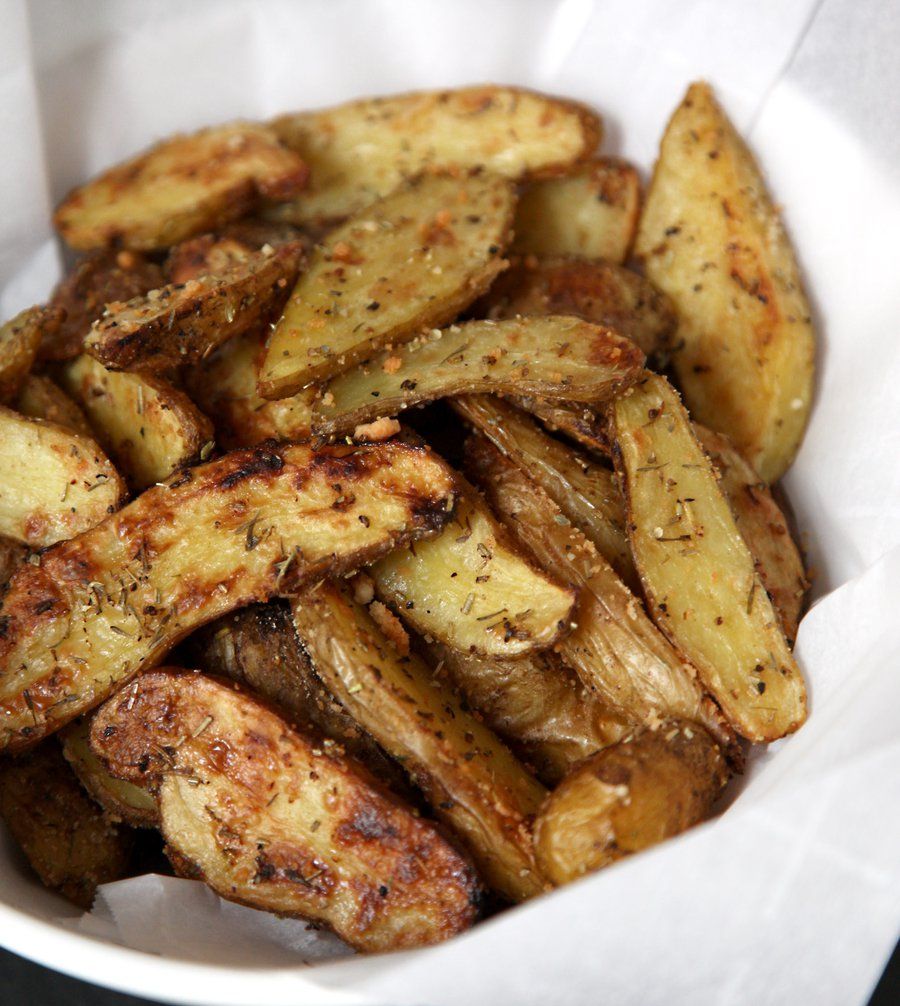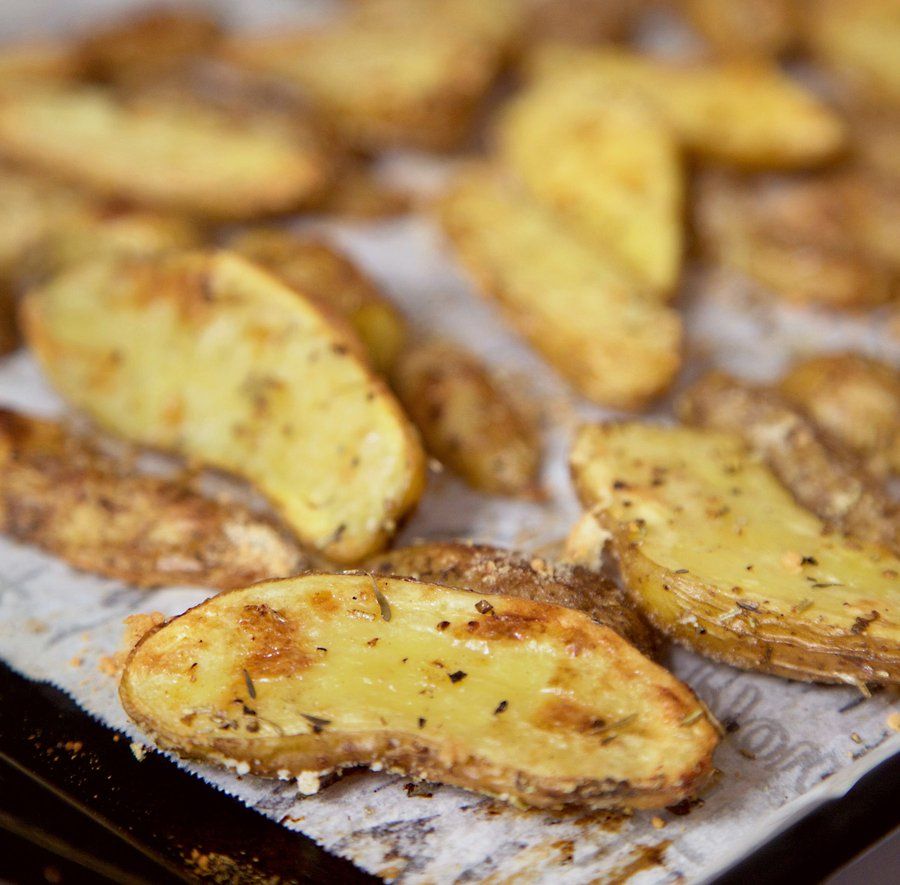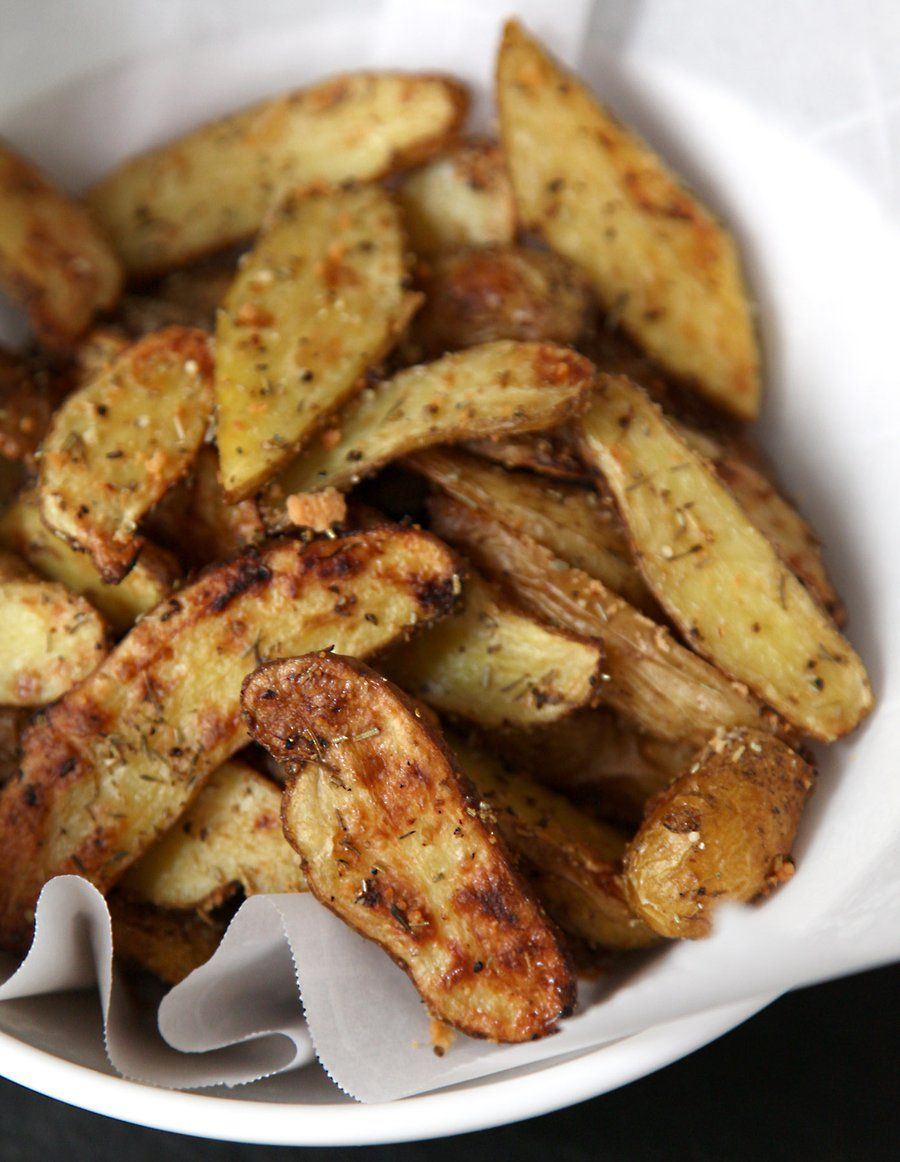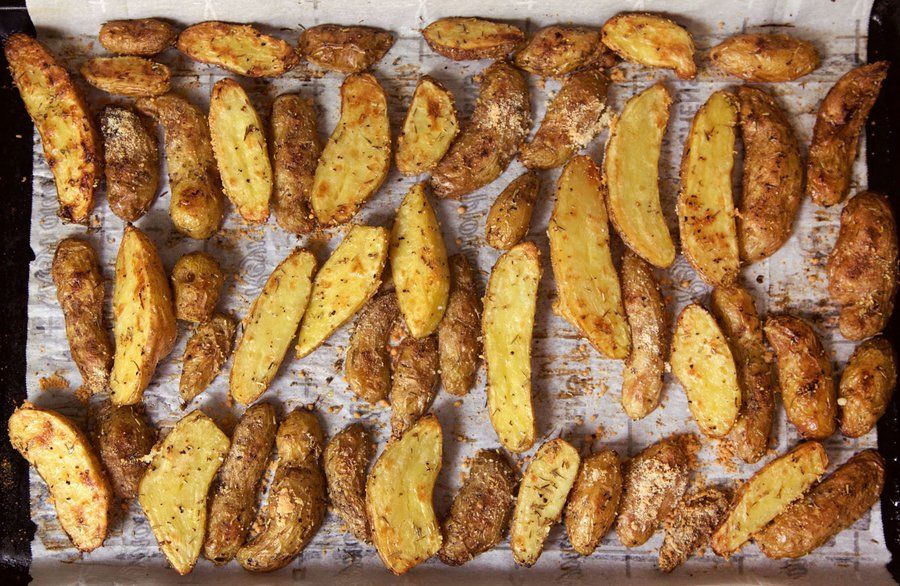 Parmesan Roasted Fingerling Potatoes
Prep Time
---
5 Minutes

Cook Time
---
40 Minutes

Total Time
---
45 Minutes

Yield
---
Serves 4

Ingredients
2 lbs Fingerling Potatoes (halved lengthwise)
1 Tablespoon Canola Oil
1/2 Teaspoon Garlic Powder
1/2 Teaspoon Salt
1/2 Teaspoon Black Pepper
1 Teaspoon Dried Rosemary
1/2 Teaspoon Dried Thyme
1 Tablespoon Parmesan Cheese (grated fine)
---
Directions
Preheat your oven to 400 degrees and line a baking sheet with parchment paper.
Half your fingerling potatoes lengthwise and add to a large bowl. To the bowl, add everything except your parmesan cheese. Toss the potatoes so they're evenly coated in the oil and seasonings.
Place the potatoes skin side up on the baking sheet. Cook for 20 minutes. Remove the potatoes from the oven and flip them over - cook another 15 minutes.
Remove the potatoes from the oven again, and sprinkle evenly with the parmesan cheese. Bake another 5 minutes. Remove from the oven and serve hot!