One of my family's favorite NYC restaurants is a small little place in Murray Hill named, Marchi's.  It's been around since forever and is owned and operated by the Marchi family.  It's a 5 course price fixed, menu fixed Italian place with a menu of fresh veggies, homemade lasagna, fish, chicken, veal, and an assortment of Italian desserts.  One of my favorite components of the meal comes in the first course which is a Red Cabbage Salad with Tuna, Capers, Celery and Parsley.  This salad is so simple to make and is a great change up from your typical green salad. If you'd like to check out Marchi's (which I highly suggest you do) click here for their website!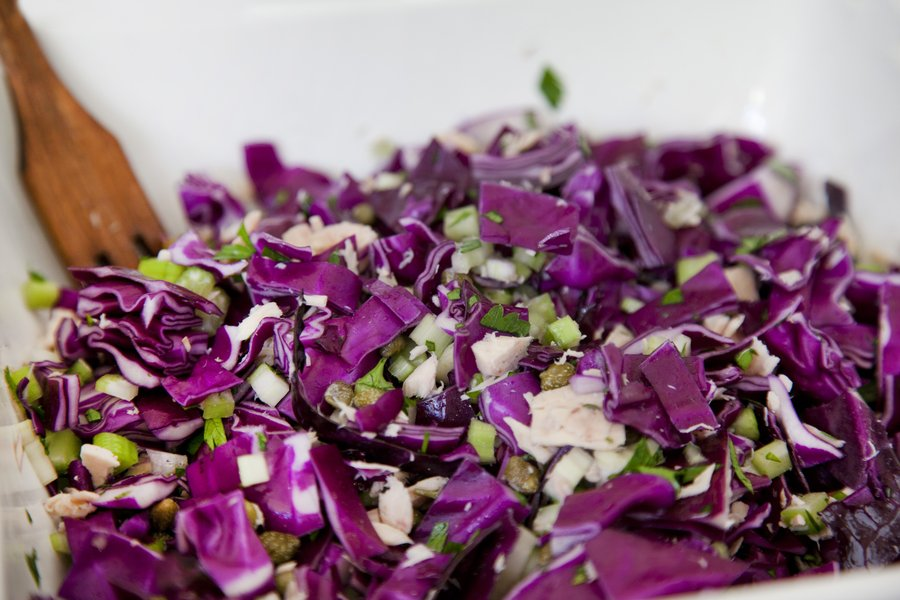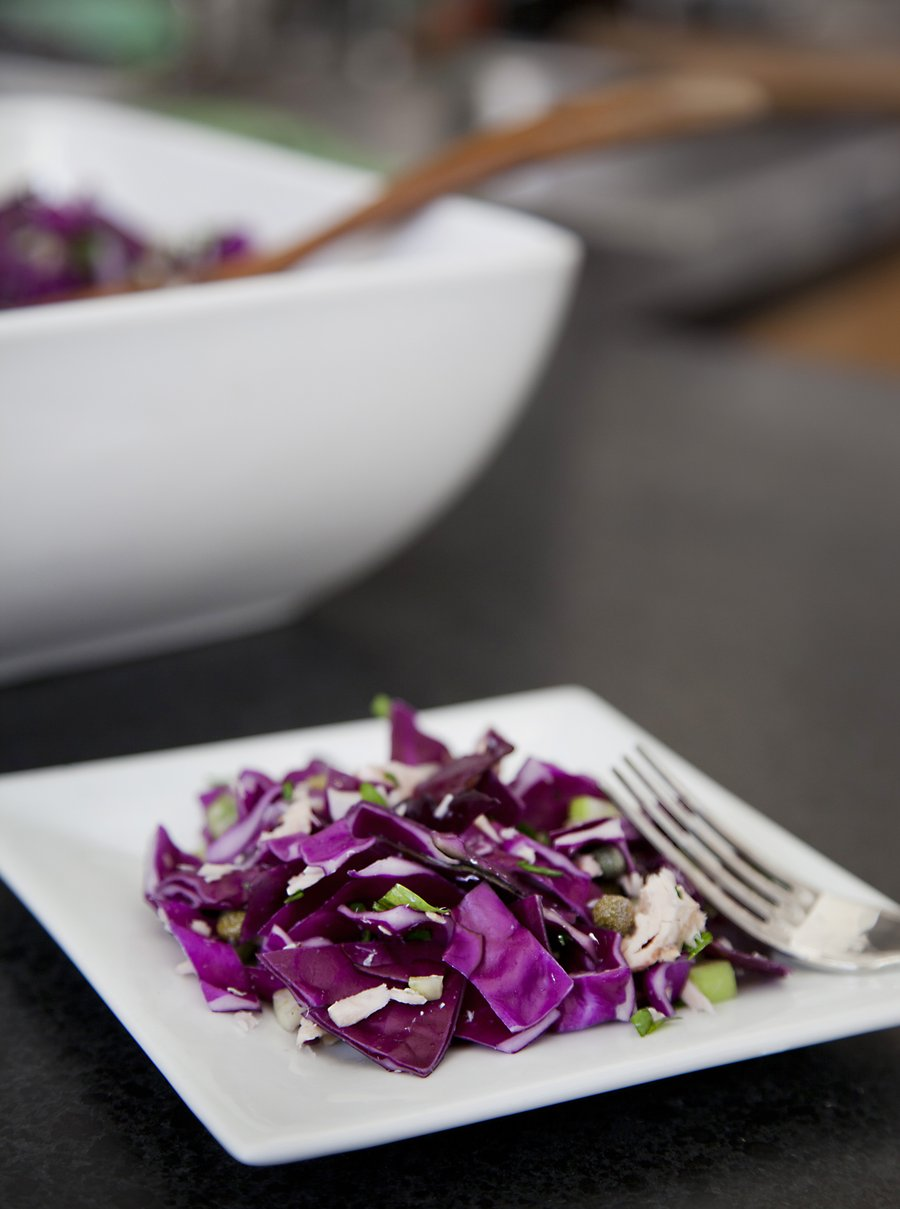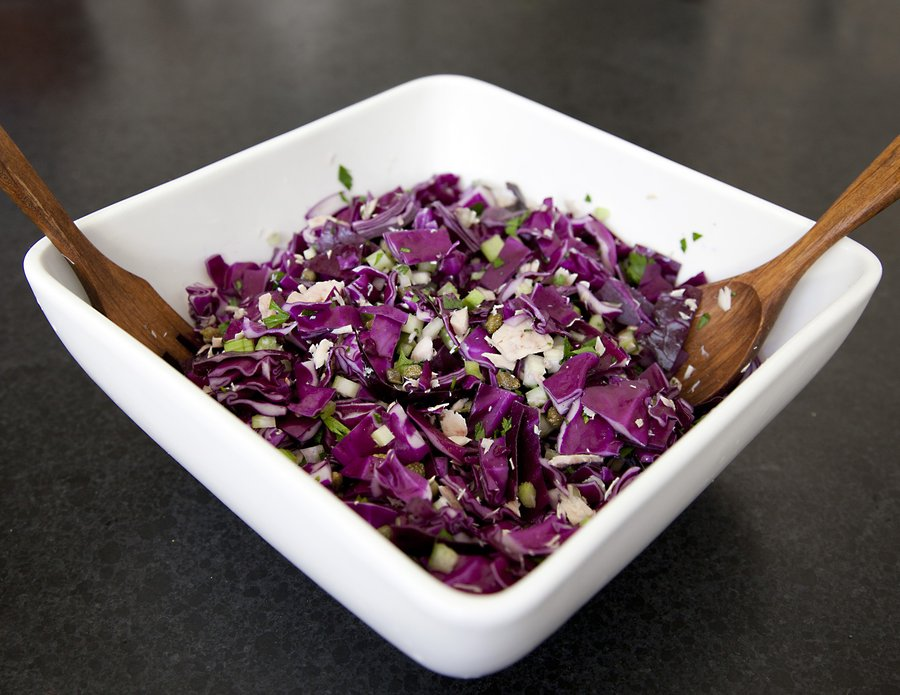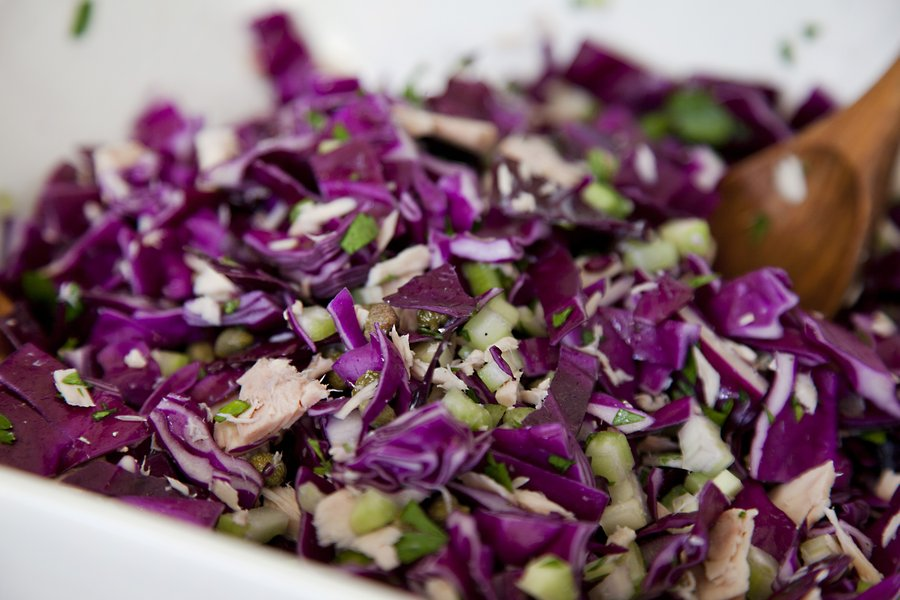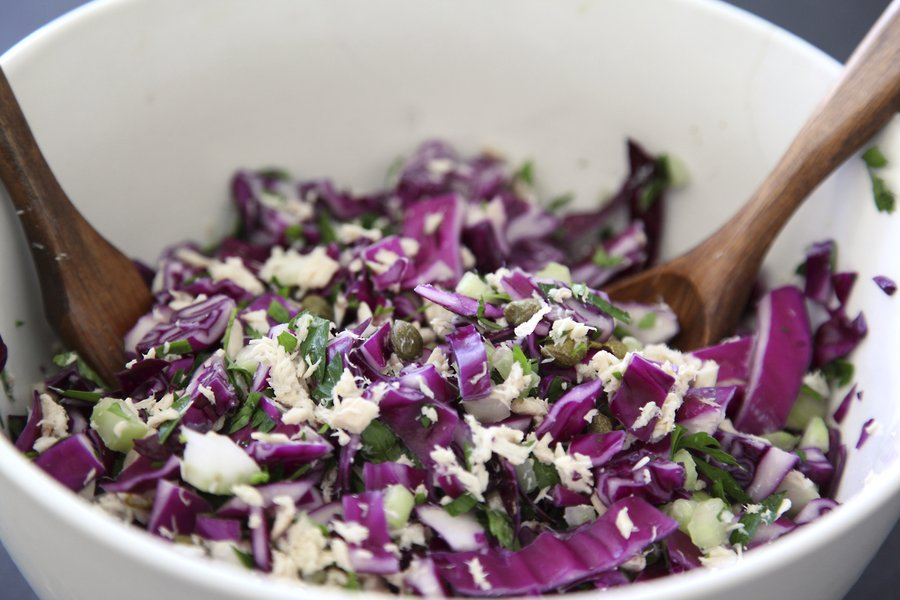 Marchi's Salad
Prep Time
---
10 Minutes

Total Time
---
10 Minutes

Yield
---
Serves 8

Ingredients
1/2 Head chopped roughly Red Cabbage
2 small dice Celery Stalks
Handful minced Parsley
1 Can of Tuna (drained)
1 1/2 oz Capers (drained and rinsed)
2 T Extra Virgin Olive Oil (plus more to taste)
Salt and Pepper
---
Directions
In a large salad bowl, toss together all ingredients. If you like, you can add more Olive Oil for moisture. Make sure you thoroughly rinse the capers before putting them in the salad, they tend to have a very metallic taste if you don't clean them well enough. Season with salt and pepper.